Written by Staff on October 22, 2014 – 9:30 am -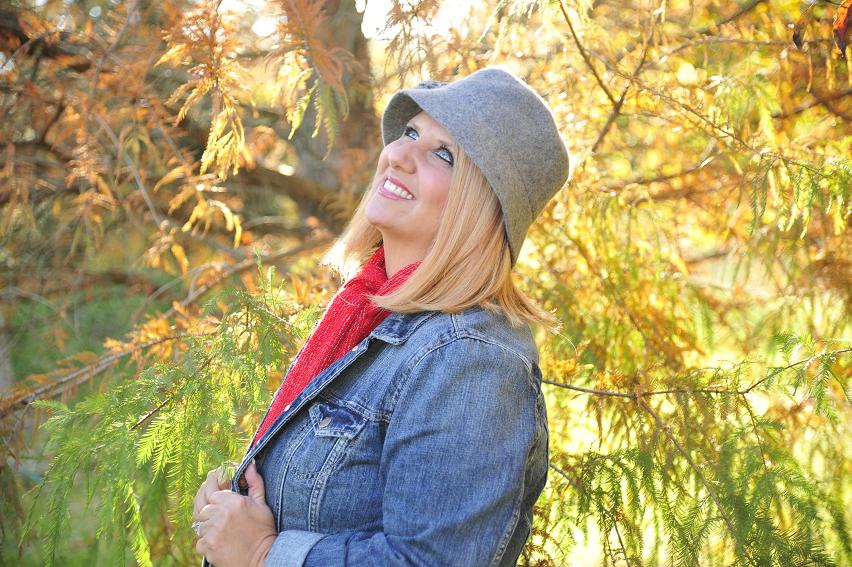 By Rob Patz
Donna King is one of the most energetic, joyful, exuberant Christians in the Gospel music industry. She sings, produces, promotes, writes and has experience in just about every corner of the industry. Perhaps you know Donna from hearing her with her husband Zane on their singles, "Shine," "Hallelujah, Jesus Saves" and "If There Was Any Other Way." Or maybe you heard some of her solo music at Christmas, or your group has worked with her in her Vertical Sky promotions or the studio owned by the Kings. If you haven't met Donna King, you should. She will "Shine" all over you and you will know that you've been in the presence of a child of God.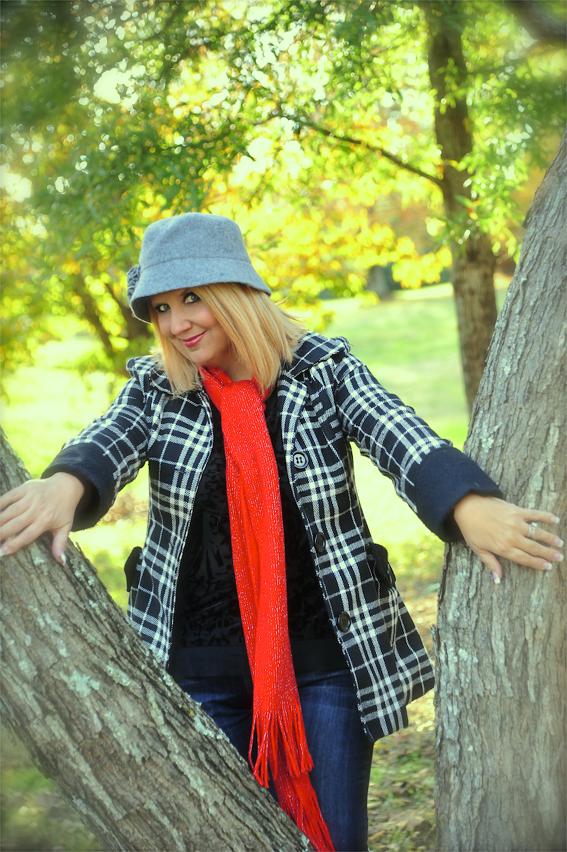 I have known Donna King for many years and have so appreciated her wonderful personality and generous spirit. I hope you can catch a bit of the Donna I know in this interview…
Rob Patz: Donna, you do so many things in Christian music and wear a lot of hats. In fact, you might be called the Hat Queen. Can you please tell us about all your hats?
Donna King: Whew. Okay, where do I begin?  First, I love my job/jobs and hat/hats! What a blessing to be a part of something that carries with it a message that can make a REAL difference in someone's life. Every time I do anything in our genre, I am reminded that it's all important. Speaking of all…Follow me to my imaginary hat closet!
Hat #1: The Family Hat. I am a wife and a mother of six children (between Zane and I) and three grandchildren! Other than my relationship with GOD, this hat is the most important and valuable hat I ever wear. Loving my family well has become my life pursuit. In early music ministry, I think I put that hat on then switched hats to "singer" and so on. Now I know that this is the hat that stays on at all times, even when I am changing the other hats from one to another.
Hat #2: The Songwriter Hat. It's decorated with words and melodies. I try to wear it at least a couple days a week. I love it but I don't force it on my head… I wait until I feel inspired.
Hat #3: The Producer Hat: I wear it almost every day and I love this hat too! Helping artists make music that reaches people; now that is an honor and a blessing that is mega-special!  I love people and I try to help artists record quality albums. My most important objective is to help them paint a picture of the love of God and to convey that in their songs, both musically and vocally.
Hat #4: The Radio Promotion and Marketing Hat: This is the hat where I dial in which songs are right for radio and I get to share that wonderful music with my precious friends at Christian radio around the world. Love that hat because it is a hat that represents the core of what I do, which is reaching people with love and hope.
Hat #5: The Press/Public Relations Hat: This one gets the word out about an artist or company! It just works well in conjunction with my radio hat. I love letting people know about the wonderful gifts God is using in the lives of the artists He allows me to work with!
And last but definitely not least, #6: The Ministry Hat: This one is getting more use lately and I am so, so thankful. God is opening doors for Zane and I to go out and sing and share what God is teaching us with others. Our message is that God is Redeemer, Restorer, and Renewer. He loves us and He wants what's best for us. We are striving to share an honest message of hope with those He puts in our path. I am beginning to do some ladies speaking engagements and solo ministry dates as well. And through all of that, my husband's main ministry hat, Compassion International, is a major part of what we do and share. It's a powerful ministry, helping children in extreme poverty to be fed, not just physically, but spiritually too!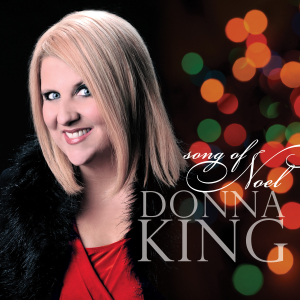 Rob: Of all your hats, which is your favorite one to wear and why?
Donna: My favorite hat is the family hat; for obvious reasons! If you have kids or grandkids, you know what I mean! But, from a career standpoint, my favorite may surprise you.  I love, love, love everything I do. Production is of course way up there, as is ministering with my husband, but my favorite is actually songwriting. There's something about the quiet but consistent motion in the process of writing a song that makes me feel as close to God as I can get this side of heaven.
Rob: You and your husband Zane have been releasing singles for more than a year…what is your latest and can you tell us something about the song?
Donna: Yes…and one day we will finish the whole album! You see, in my studio (Flight Studio Nashville) my artists always come first, so it seems it may take us 20 years to finish one album of our own! Our current single is very special to me. This song, written by Zane, Charles Isbell, and myself is an honest message about pain and learning to trust that God knows what's best for each of us.
The interesting thing is that I have been going through a personal season in pain over a family situation and so, this song, intended to minister to those who hear it at radio, turned around and ministered right back to me. It is entitled "If There Was Any Other Way."
It talks about what Christ went through for us and how if the Father could have done it any other way, He would have. But, He knew the sacrifice for our sin had to be made and He did it all for us, out of His great love for us. And, though our life experiences cannot compare to what Christ endured on the cross for us, God still knows what's best. He allows things in our lives, not to make us happy or sad, but to teach us to draw close to Him and trust in His plans for our lives.  I'm so thankful for His love.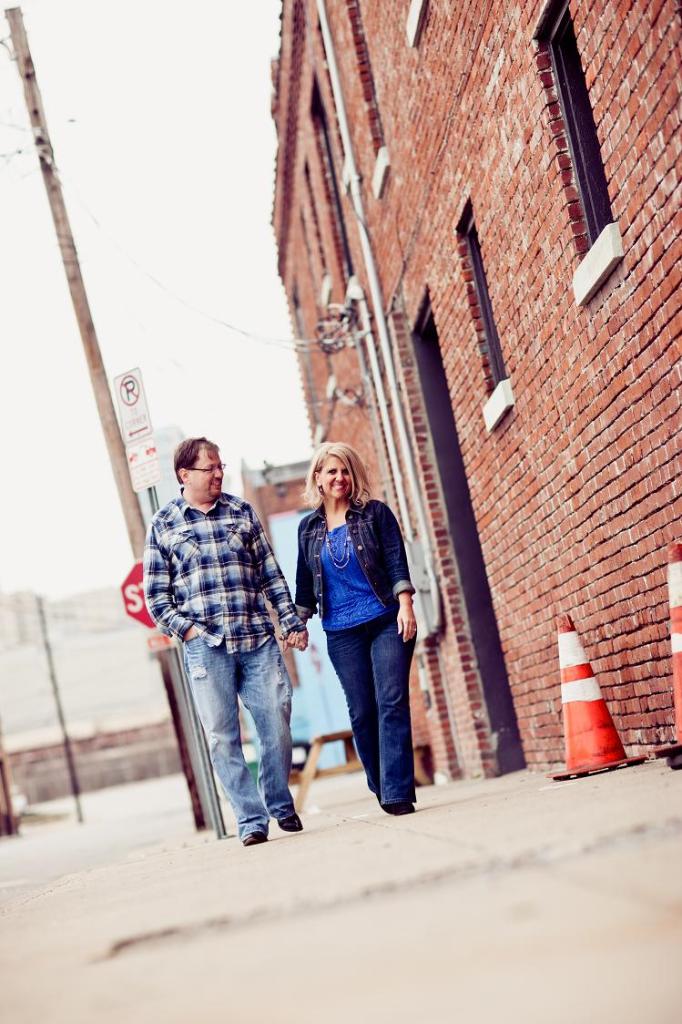 Rob: When are you going to record a full length Z and D recording?
Donna: Well, though I said 20 years, we actually hope to have our first full length album ready for release by October of this year, 2014! It will include the singles folks have heard on the radio or seen on the Gospel music charts. Additionally, it will include a slew of brand new songs, all of which are written or co-written by Zane and I.
It's been a process of writing our heart and creating music we feel paints a real picture of a real and loving God. We want to offer hope to people. We love people and we know that God loves people, all of us, with all of our flaws, even more. The album will be entitled Shine. I also completed a full length Christmas album late last year, which was a dream that God blessed me with the opportunity to fulfill! It's called Song of Noel.
Rob: What is your favorite part about Vertical Sky?
Donna: My favorite thing about Vertical Sky is celebrating the gift of music in such a limitless way. My idea, when I formed the company, was that, with GOD, even the sky is not the limit.  We serve a limitless God, so, getting to help others grow in their music and ministry, exceed their own limited goals and reach for God's dreams, and watch songs touch hearts over and over – that is what I love! I love music and I love how God uses it.
Rob: Where do you and Zane like to go on vacation? Do you have any fun things you like to do while you are there?
Donna: We love the ocean, we love the beach and we love anywhere our kids are! We rarely steal away for a vacation, but when we do, give us a book and a lounge chair (and umbrella to save my husband from sunburn) and come get us when the sun goes down! To be honest, we enjoy so many aspects of our work in music and ministry that we have kind of adopted a song lyric we heard recently. I can't remember the name of the song, but I do remember the lyric, "You don't need a vacation when there's nothing to escape from." We feel very grateful. We do work hard, but we are passionate about our work.
Rob: Who does most of the cooking in your house? What is your favorite home-cooked meal?
Donna: Who does most of the cooking?  Well, she doesn't live with us, but we sure love her cooking and we eat more of her meals than our own: Zane's mom, Sue King.  She is the queen of fried chicken and chili and another 200 dishes that are yummy!  Zane and I take turns at cooking and to be honest, neither of us are amazing cooks. However, my husband grills a mean and magical hamburger!
Rob: What is the last movie you saw? Would you recommend it?
Donna: The last movie we saw is "Heaven Is For Real." I was excited to see it. I have loved ones in heaven, as many reading this do, and I love stories about the realness of our heavenly home. But if I'm being honest, and I know that's what you asked me to be, I wasn't impressed with the movie. It was okay, but a bit of a biblical stretch in my honest opinion. I know it's based on a true story. I hear the book is better than the movie. I'd recommend people read the book and not see the movie.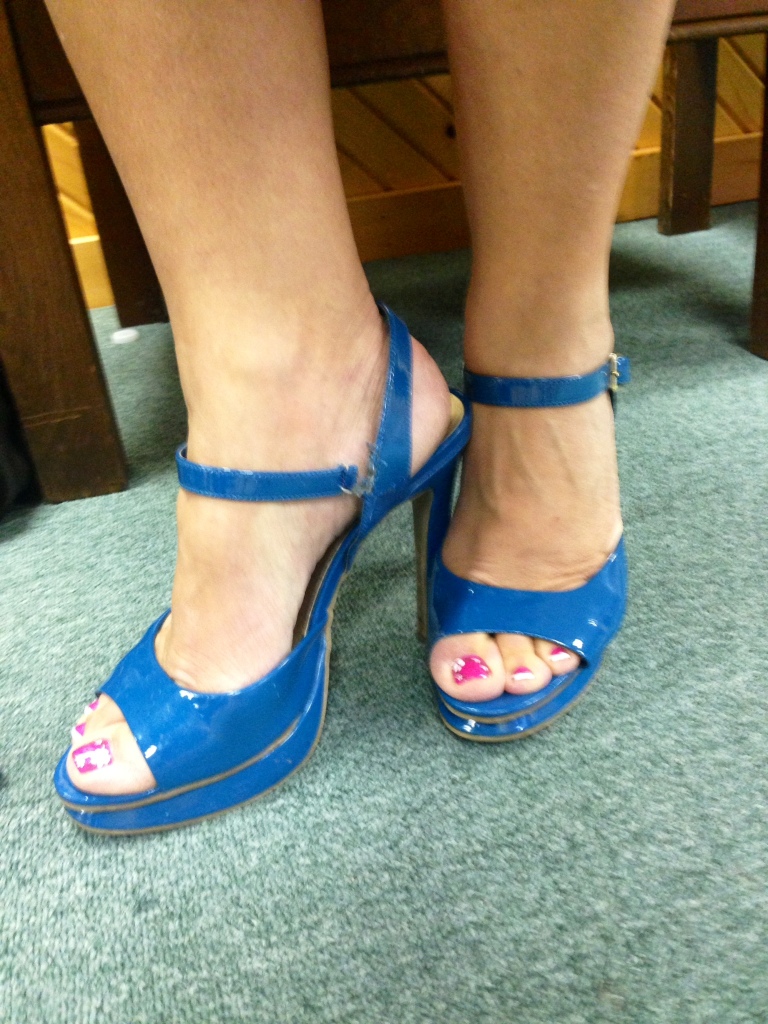 Rob: What is your favorite footwear? 
Donna: My favorite pair of shoes are teal blue stilettos! I guess I like pain!    No, actually they are more comfortable than they look and the reason I love them is I got them for 80% off; I paid seven bucks! The strap actually broke last year and I paid more for the repair than I did for the shoes!
Rob: Tell us one of your favorite Bible verses and why it is special to you.
Donna: My favorite bible verse is Jeremiah 29:11: "For I know the plans I have for you," declares the Lord, "plans to prosper you and not to harm you, plans to give you hope and a future." When I look over the last many years, at those times when I felt everything had fallen completely apart and life as I knew it was unraveling, God was on the scene moving and working, loving, and providing grace that was just enough for where I was and what I needed. I know, in retrospect, (and I should have known at the time) that God is never surprised and He is always able to take our circumstances and use them for good. He is so kind and so very for us! And, if God is for us, who can be against us? We have a hope and a future. His dreams for us are better than ours could ever begin to be. He is good. He is faithful. He is God. I am one grateful servant. My dependency on God increases daily, for I know without Him I can do nothing. And with Him, all things are possible!
My special thanks to Donna King for opening her heart and soul to us in this interview. I hope you will get to know Donna better by visiting her websites: http://www.zaneanddonnaking.com/ http://www.verticalskyonline.com/ https://www.facebook.com/FlightStudioNashville
By Rob Patz
First Published by SGN Scoops in September 2014
For current issues of SGN Scoops digital magazine, visit https://www.sgnscoops.com/
Tags:
Christian artist
,
Donna King
,
gospel music
,
rob patz
,
sgn scoops
,
vertical sky
,
Zane and Donna King
,
Zane King
Posted in
announcements
,
artists
|
Comments Off

on What America Wants To Know About Donna King
Written by Staff on September 19, 2014 – 10:41 am -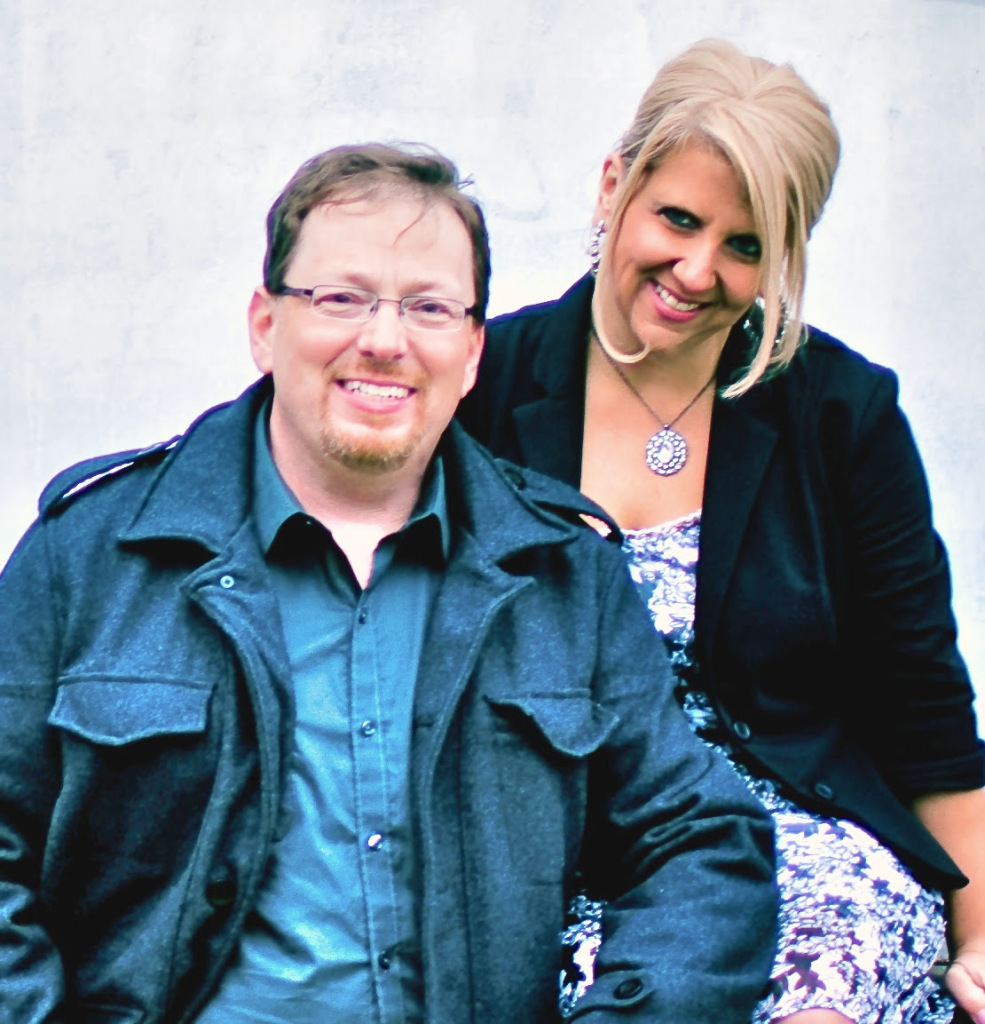 Waynesville, NC (
September 19, 2014
) – Michael Davis & Associates is thrilled to welcome the highly acclaimed music duo, Zane And Donna King, to the Dominion Agency.  The couple inked an exclusive booking agreement with the agency today.
Zane and Donna have been working in the music industry full-time, collectively, for 40 years.  Between the two of them, they've produced upwards of 400 albums, launched countless careers for some of today's top Gospel music acts, and celebrated numerous hit songs as songwriters.  Zane owned a record label, Journey Records, which was home to many accomplished artists.  Donna toured for years with one of Christian music's top Gospel music trios, Hope's Call.  It seems only fitting that the couple combine their musical gifts and share them, together, with audiences in churches and concert halls wherever God opens the doors.
Michael Davis, president and CEO of Michael Davis & Associates shares, "Two of the most talented people I know are Zane and Donna King.  This dynamic duo will bless you to pieces.  I am very excited they have chosen to take their music ministry on the road and look forward to representing them as their booking agent."
Their exclusive agreement with the Dominion Agency will be the vehicle by which churches, fans, and event goers can experience, not only the impeccable talent of the duo, but, most importantly, their heart for GOD and their deep love for people.  Donna will also be available for limited solo appearances, including womens' events, both speaking and singing.
"Many folks know, in addition to making music with my precious wife,  Donna, I am blessed to work fulltime for Compassion International," expresses Zane. He continues, "I have learned, first hand, that there are many forms of poverty on this mighty big planet. Those in extreme physical poverty are often the most grateful people you'll ever meet.  One of the most devestating forms of poverty is to have a wealth of possessions while, at the same time, starving spiritually.  My wife and I feel blessed to have an opportunity to offer the hope of Christ, through music, to a hurting world.  We want to help make people smile, breathe, laugh a little, tap their toe, and, most of all, come to decisions that will make their lives richer."  Zane concludes, "A rich life is not one that contains a large bank account.  It's found in simply knowing the grace of God and walking closely with Him."
The duo has already experienced a remarkable response to their music.  Recent radio hits "Hallelujah, Jesus Saves" and "SHINE" both landed in the Top 15 on the Singing News Top 80 charts over the past year.  And, both songs were co-written by Donna.
Their newest single, heading to radio next week, is entitled "No One Like God."  And that is the message they look forward to expressing to the world.  Donna states, "Truly, there is "NO ONE LIKE GOD.  What a privilege to point others to His love."
To find out more about hosting Zane and Donna King at your church, conference, or concert event, contact Michael Davis at the Dominion Agency.  You can do so through the website, 
dominionagency.com
, or by calling 
828-454-5900
.
You can also visit Donna's website.  (She is available for limited speaking and singing events, including women's events and music teaching events).  That website is
donnakingmusic.com
.
If you would like to learn more about a ministry that is near and dear to Zane and Donna, Compassion International, visit 
compassion.com
.
The following companies make up the family of stellar talent agencies of Michael Davis & Associates-
* Dominion Agency
* Adoration Agency
* Mountain Top Talent
* Blue Ridge Artist Agency
Editor's Note: More information on Donna King can be found in the latest edition of SGN Scoops in the Rob Patz' feature, What America Wants To Know About Donna King. Read SGN Scoops September edition here: https://www.sgnscoops.com/
Tags:
country gospel
,
Dominion Agency
,
gospel music
,
Michael Davis and Associates
,
sgn scoops
,
southern gospel
,
vertical sky
,
Zane and Donna King
Posted in
announcements
,
artists
,
sgn scoops magazine
|
Comments Off

on The Dominion Agency Welcomes Music Duo, Zane and Donna King
Written by SGN Scoops on December 13, 2013 – 8:49 am -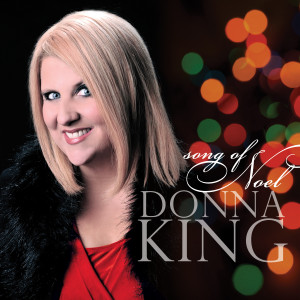 Nashville, TN (12/13/2013) – Donna King, best known for her years as powerhouse vocalist with Hope's Call and her behind the scenes production, songwriting, and marketing work in Gospel Music has released her first solo project.  The new album is a Christmas recording and will be spotlighted on this week's edition of THE GOSPEL GREATS hosted by Paul Heil.
The album, SONG OF NOEL, features some of Donna's favorite classic Christmas songs, along with some original songs, many of which she wrote with her husband Zane and another co-writer, Rachel Morgan Perry.  The album also includes a soon to be classic Christmas song, written by Joel Lindsey and Matthew Garinger entitled "GIVE ME THIS NIGHT."
In addition to the Christmas project, Donna is sharing music and ministry with her husband, Zane.  Their last single to radio, "Hallelujah, Jesus Saves," made a HUGE splash on the radio airwaves, quickly rising to the TOP 15 songs on the monthly Singing News charts and coming in at number 3 on their weekly chart. Their newest single, "Shine," is showing the same energy as it recently landed in the TOP 10 new releases across the country on the Singing New's new release chart.
"For many years, during my haitus from recording and traveling in ministry, I found tremendous gratification in helping other artists to make music and expand their horizons in ministry," expresses Donna.  She continues,"I still absolutely LOVE that and I continue to walk gratefully with artists, in the making of their albums, as a producer, and in helping them to get their songs to radio, so the world can hear the gifts GOD has given them.  To be honest, I had resolved that this was my role and singing was over for me,  but GOD never let the tug leave my heart.  Truly, when I look back over the last several years, I can see how He graciously mapped out and executed HIS plans for my life. To be back in the studio, recording music for this Christmas record, and, with my husband, Zane, leaves me with so much gratitude, I cannot even begin to explain it.  I am loving being back out on the road again. Thank you to my many friends and colleagues who have offered encouragement and continue to believe in my calling."
You can listen to this week's edition of the Gospel Greats, throughout the weekend, on radio stations around the world and on Sirius XM's Enlighten.  To find a station and time that suits your schedule, visit thegospelgreats.com.
To learn more about Donna King and her music, visit donnakingmusic.com.  And, you can learn more about the dynamic duo, Zane and Donna King, by visiting zaneanddonnaking.com.  You can purchase SONG OF NOEL on either website, or digitally, on iTunes, Amazon, and other digital music delivery sites.
Donna is currently touring with the Bowling Family, Gold City, and Steve Ladd, on the VOICE OF HOPE CHRISTMAS TOUR sponsored by Compassion International.  The tour will be in Jackson, OH tonight and will finish tomorrow night in Kendallville, IN.  More information is available HERE.
For a HIGH RESOLUTION PHOTO of DONNA KING or the ALBUM COVER, email verticalsky@comcast.net.
Tags:
bowling family
,
christmas music
,
Donna King
,
Donna King Music
,
gold city
,
Paul Heil
,
Steve Ladd
,
The Gospel Greats
,
vertical sky
Posted in
announcements
|
Comments Off

on Donna King's Debut Solo Christmas Album, SONG OF NOEL, To Be Spotlighted, This Weekend, On The Gospel Greats
Written by SGN Scoops on September 16, 2013 – 9:29 am -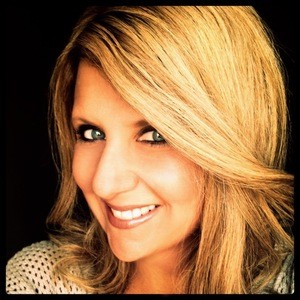 Nashville, TN (September 16
th
, 2013) In the ever-expanding and changing era of Gospel music radio airplay, Vertical Sky is thrilled to announce a new service for Christian music artists called LAUNCH.
What is LAUNCH?  Launch is a radio airplay service, offered by Vertical Sky, geared to send and service Christian music in the genre of Southern Gospel and Bluegrass to the strongest and most comprehensive list of airplay outlets available today.  Those include individual stations, networks, syndicated programs, internet radio, and satellite radio programming. After months of research and preparation, the company is thrilled to be ready to help artists do what matters MOST; Get their music HEARD.
LAUNCH is not just a download service.  It is a truly AIRPLAY focused service where music will be sent to stations, either by hard copy radio disc and/or download, according to the preference of the station.
Vertical Sky will provide additional perks during the LAUNCH, by first helping choose the right single for radio (which affords the artist's music the best opportunity for success), setting add dates, striving for adds on those dates, and expansion of airplay opportunities.  Additionally, each artist using LAUNCH will have a personalized E-Card download sent to nearly 700 stations, placement on the Vertical Sky website, and placement on Vertical Sky's exclusive SOUNDCLOUD fan listening page.
This new approach to radio promotion and servicing was born out of years of experience in radio promotion by company founder and president, Donna King.  Donna expresses, "I love my radio friends and my artists.  More and more, over the years, I have seen that my wonderful charting stations are overwhelmed and inundated with people vying for a TOP spot.  I have also seen the emotional pull this effort has on my precious artists, often draining their hopes and dreams, when, all the while, they are doing an excellent job in serving God and reaching people. While I understand the need for an artist's music and ministry to be validated by chart success, I truly believe this can happen in ways that honor GOD and the efforts of those artists and radio stations.  Both entities work hard to do the right thing in the right way. Chart success, and, most importantly, airplay success will happen with good music and strong lyrical content.  I am able to testify to that from personal experience. These radio stations listen to their audience and to the heart of GOD. While I understand the LAUNCH approach won't be preferred by everyone, I think many artists will benefit from this service and will feel grateful to avoid the monthly promotion payments following the launch of a single that leave them wondering if it is making a difference or not.  This is a huge leap of faith for Vertical Sky but I believe it will lead many people to a really great place in their radio efforts.  I have to be obedient to God.  This decision is, for me, an act of obedience.  This is not to say that I feel the traditional method of radio promotion is wrong. I think in some cases, and at some times, it is needed (like when a single has traction and needs a boost).  I just don't believe that it is right for everyone, every time."
In addition to Vertical Sky's LAUNCH, Donna is excited to be able to spend more time working with ministries on staging and vocal training, as well as her GREAT loves, which are writing and producing music.  She, along with her husband, Zane, will begin touring on a limited basis as well.
Tags:
Donna King
,
Southern Gospel News
,
vertical sky
Posted in
announcements
|
Comments Off

on Vertical Sky Announces New LAUNCH Strategy
Written by SGN Scoops Staff on May 3, 2013 – 8:15 am -
Nashville, TN (May 3, 2013) – Vertical Sky's President & CEO, Donna King, is thrilled to announce the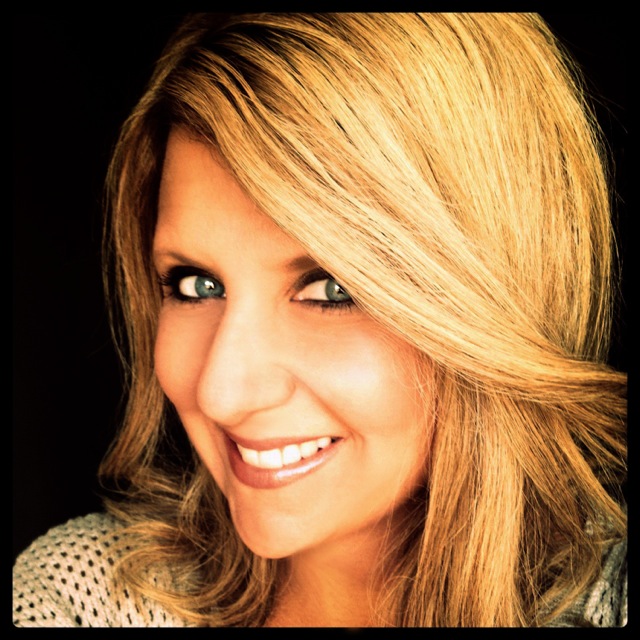 company's new home on the web, verticalskyonline.com.
The new website will serve Vertical Sky's partnering radio stations, all of the artists associated with the company, and all of the fans who love the artists.
Donna King shares, "It's hard to put into words what a privilege it is for Vertical Sky to represent so much GREAT music from so many wonderful artists in Gospel music. And, to have the opportunity to introduce that music to the world through the dedicted radio stations across the globe, who sacrifice so much to share this message of hope, is a complete joy! I cannot thank Ike LaFontaine enough for his excellent work in creating our new home on the web. I hope everyone enjoys the features offered there and I pray the services extended to our sweet radio friends will make their lives a little easier."
Vertical Sky's home on the web offers chart updates, twitter feeds, news snippets, a special radio download log in page (password protected for radio only), an artist page (which links to all their great artists' homes on the web), and a listening page, where fans can hear all the single releases that have recently arrived at radio via Vertical Sky.
Be sure to visit the new site today and let Vertical Sky know how you like it on their FACEBOOK or TWITTER page.
Tags:
Donna King
,
Southern Gospel Artist
,
Southern Gospel News
,
Southern Gospel Radio
,
vertical sky
Posted in
announcements
|
Comments Off

on Vertical Sky Announces New Home On The Web
Written by SGN Scoops Staff on October 3, 2012 – 8:32 pm -
Nashville, TN  Donna (Beauvais) King has always been a visionary, but, with every dream she's had, she's learned God's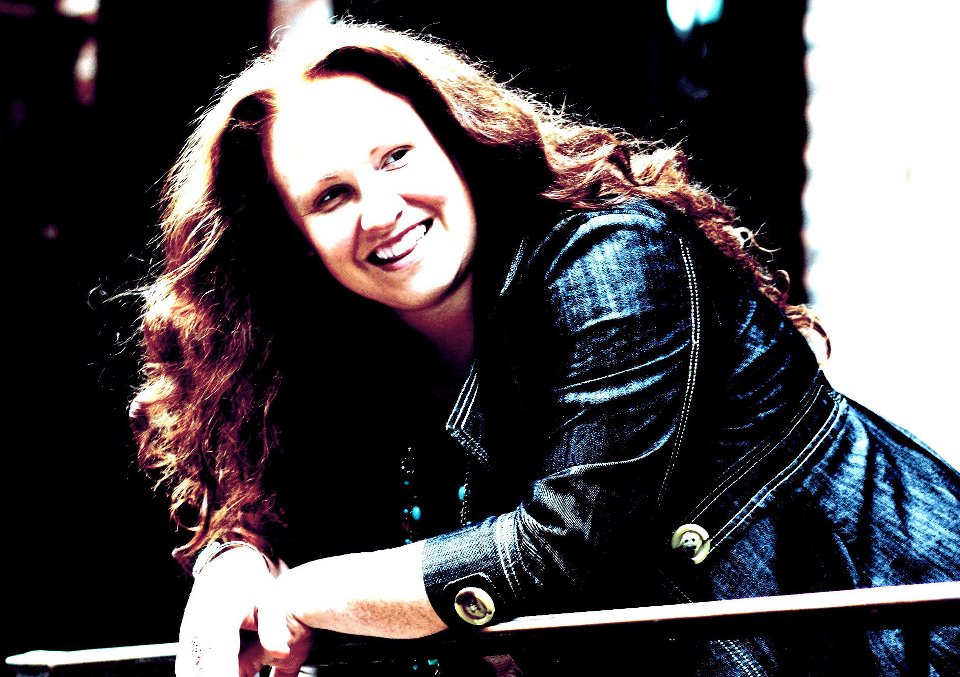 dreams are even bigger. Such is the case with the expansion of her company, Vertical Sky. The company is thrilled to welcome Sheri LaFontaine to the radio promotion and publicity team.
Sheri will be relocating to Nashville, TN from Holland, OH, where she is currently the morning show co-host on Christian radio station WPOS. She will work, side by side, with Donna in radio promotion and press, and assist in other areas, as the need arises. This will be a great benefit to the company, but more importantly, that benefit will be felt directly by artists and record companies working with Vertical Sky.
Donna expresses, "I knew an addition was becoming inevitable, but I also knew I had to wait for just the right person for the job. My artists and the record companies I work with need and expect a strong team at Vertical Sky. When I learned Sheri was seeking a job in Nashville that would fit her qualities and her career path, I immediately had my answer. Sheri brings every level of experience necessary to be excellent in this role. She is an outstanding musician/singer/songwriter, is very familiar with our music, is experienced in radio programming, and is an all around wonderful people person with a heart of gold. I am SO excited to welcome her to Vertical Sky!!"
Vertical Sky's Volume Four-October 2012 compilation disc and download will be shipping to radio the week of October 15th. For radio service, email verticalsky@comcast.net. For more on Vertical Sky, visit their Facebook page at facebook.com/verticalskyonline or on twitter @theverticalsky.
Tags:
Donna King
,
nashville
,
Sheri LaFontaine
,
Southern Gospel News
,
Southern Gospel Radio
,
vertical sky
Posted in
announcements
|
Comments Off

on Vertical Sky Welcomes Sheri LaFontaine To Radio Team
Written by Rhonda on November 14, 2010 – 1:03 pm -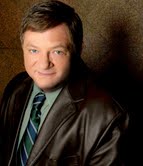 Nashville, TN (November 12, 2010) –Talented and versatile solo artist, Gary Skelton, is celebrating the release of his first recording on Crossroads Music Group's Pinnacle label.  The project entitled, Whosoever, released, along with debut single, "Looking In The Right Direction" this month.
 
The album was produced and recorded in Arden, NC by veteran music producer, Donna Beauvais. Producer, Jeff Collins, also played a very significant role in the project. Some of the best musicians in the industry including Collins, with David Johnson, Tony Creasman, and Jeremy Medkiff provided the instrumentation. Beauvais, along with Lauren Talley and Chris Allman, laid down the background vocals behind Skelton. The result of everyone involved is a heartfelt and dynamic project packed with wonderful songs, from fresh, upbeat tunes to powerful ballads.
 
Beauvais shared, "I am so honored to work with Gary.  He and his wife, Barbie, have become my dear friends. I know that this recording is not just another music project, but a true ministry effort that will touch many lives for the cause of Christ.  Gary lives what he sings and he cares deeply about the quality of his music.  Between he and the team at Crossroads Studios,. It was an absolute JOY to produce this record."
 
Be sure to request the new single, "Looking In The Right Direction" at your area Southern Gospel radio station today. To learn more about Gary Skelton, visit www.GarySkelton.com.
Tags:
crossroads music group
,
donna beauvais
,
gary skelton
,
vertical sky
Posted in
announcements
|
Comments Off

on Gary Skelton Celebrates Release Of His Debut Recording Along With A Debut Single
Written by Scoops Staff on April 7, 2010 – 9:01 pm -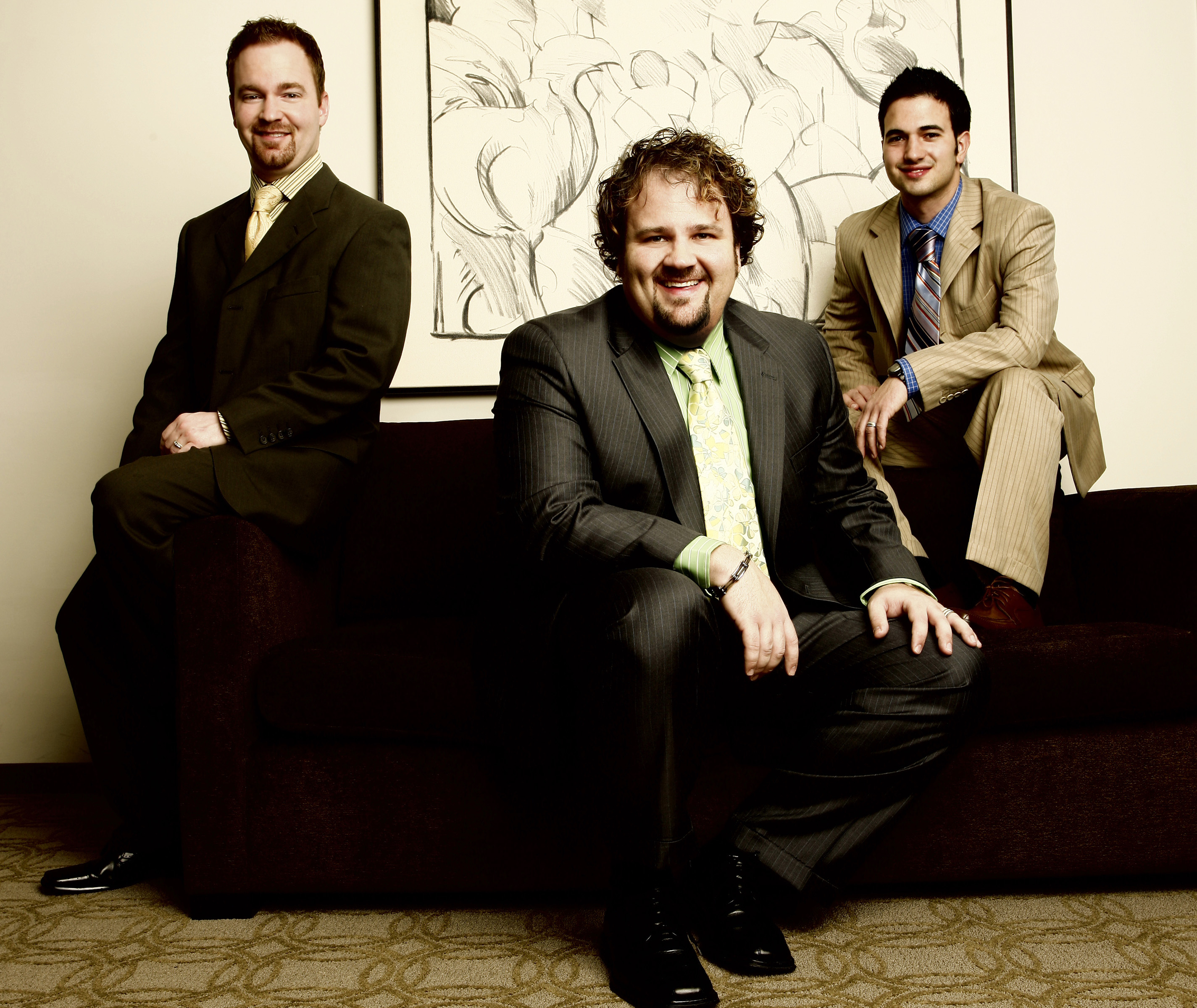 (New Recording, Songbook: Where Hymns And Harmony Live,
Celebrates A Great Musical Era)
Nashville, TN (April 7, 2010) – Convention style music is known for tight harmonies and vocal mastery. Dynamic trio Mercy's Well, celebrates that renowned genre with a feature appearance on The Gospel Greats, with Paul Heil, this weekend. Their new album, Songbook: Where Hymns And Harmony Live, which is a part of their successful hymns series, has captured the attention of fans and radio listeners across the country with its variety of classic convention style songs with a fresh twist.
The show will feature half the album, produced by Donna Beauvais, and will include interview segments with group's owner and tenor singer, Brad Strider, along with the other members of Mercy's Well. There are even a couple of guest appearances from some well-known Southern Gospel bass singers to bring the element of exciting four part harmony to the mix. Some of the songs included on the project are the latest single, already charting at SG radio, "God Put A Rainbow In The Cloud," and "He Will Surely Make It Alright," "Life Will Be Sweeter Some Day/Sweeter As The Days Go By," "Sin's Dark Sea," plus many more.
The Gospel Greats radio program is one of the best-known and most widely-respected syndicated Southern Gospel music radio programs, airing in syndication on nearly 200 great radio stations across America, in Canada, on Sirius/XM satellite, in Europe, the Far East and on the internet worldwide each week. To learn more about where you can hear the broadcast in your area, visit www.thegospelgreats.com.
Mercy's Well travels nationwide and their music airs on Southern Gospel radio stations all over the country. Listen for their new single, "God Put A Rainbow In The Cloud," from Songbook: Where Hymns And Harmony Live, wherever you hear great Southern Gospel music. The album is available in Christian bookstores across America and online now.
To learn more about Mercy's Well and their newest installment in their very successful hymns series, visit www.mercyswell.com.
Tags:
artists
,
gospel greats
,
mercy's well
,
vertical sky
Posted in
artists
|
Comments Off

on Paul Heil's Gospel Greats Features Mercy's Well Convention Style This Weekend