Written by SGN Scoops Staff on September 16, 2014 – 11:30 am -
Welcome to the Fifth Anniversary edition of SGN Scoops digital magazine. We have a lot of great stories to share with you this month and we are thrilled to have Jeff and Sheri Easter as our cover artists for September. Their story is told by Dixie Phillips who also tells the story of Kenna Turner West and the Write About Jesus seminars.
In celebration of our Fifth Anniversary we have a special feature written by Sandy Duncan Clark about five years of SGN Scoops history. New staff members Chris Clay and Dean Adkins have special features for us on the Steeles and the Grand Ole Gospel Reunion.
Rob Patz tells us what America Wants To Know About Donna King and Vonda Easley shines the DJ Spotlight on Rodney Baucom. Melissa Wright shares about the filming of the Cathedral Family Reunion and the DVD just released.
Lorraine Walker addresses the subject of Christians and Addictions with guests Rusty Golden and Joseph Habedank. Marketing Gospel Music features Dusty Wells of Word Records. Other great features by Lynn Mills, David Staton, Erin Stevens and Laurette Willis will keep you glued to our pages.
Our brand-new News Makers section this month includes the Crabb Platinum Tour by Angela Griffin, the Music and Madness Tour by Candace Combs and much more.
We know you love the monthly devotions by our writers; Dr. Jeff Steele, Sherry Anne, Kelly Nelon Clark and Jennifer Campbell. We hope their words will encourage you and strengthen your heart.
All this and so much more as you look inside the September 2014 edition of SGNScoops! Read it and share it today!
Tags:
Crabb Platinum Tour
,
Donna King
,
Dusty Wells
,
Grand Ole Gospel Reunion
,
jeff and sheri easter
,
Joseph Habedank
,
Kelly Nelon Clark
,
Rodney Baucom
,
Rusty Golden
,
Write About Jesus
Posted in
sgn scoops magazine
|
Comments Off
Written by Staff on September 30, 2014 – 3:17 pm -
Pigeon Forge, TN – The Southern Gospel Promoters Association named Paul Pitts, Founder of Global Promotions, as "Promoter of the Year" during the 57th Annual National Quartet Convention held in Pigeon Forge, TN. Board members, along with booking agencies, record labels, artists and fans were all in attendance  for the special presentation. Pitts has quickly risen to the top as an industry leader.
President Edna Wright of the Southern Gospel Promoters Association notes, "Paul Pitts has been one of the most amazing promoters this year. When I look at social media, I continually see his name and Global Promotions. I really appreciate him and all the work he has done in Southern Gospel Music. He is so deserving of this award." Pitts joins top promoters Bill Bailey (2008), Twila Rohrer (2009), Herb Henry (2010), Mike Wheeler (2011), Ralph Dean (2012), and Mel Riegseckey (2013) in receiving this prestigious award.
Danny Jones, Editor of the Singing News, presented Pitts with the award. Paul shares, "I'm proud to accept this award on behalf of all Southern Gospel Promoters and am very humbled by this."
Paul Pitts is an accomplished Executive Leader with substantial career experience ranging from developing start –ups to leading high performing multiple discipline organizations. He is a known commodity in the business world as one that has built successful companies from the ground up, turning them into very successful businesses.
Global Promotions will host concerts and tours in at least twelve states in 2015 with artists such as Mark Lowry, The Crabb Family, The Martins, and the Booth Brothers. Pitts has multiple-day events, tours and concerts scheduled well into 2016. Visitwww.globalpromo.org to stay up to date on all future tours and concerts.
Tags:
Edna Wright
,
Global Promotions
,
gospel music
,
national Quartet Convention
,
nqc
,
Paul Pitts
,
southern gospel
,
Southern Gospel Promoters Association
Posted in
announcements
|
Comments Off
Written by SGN Scoops Staff on September 30, 2014 – 1:08 pm -
NASHVILLE, Tenn.—September 30th, 2014–GRAMMY® and GMA Dove Award-winning artist Guy Penrod celebrates the season early this year with his debut holiday recording, Christmas, available today at retailer and digital outlets everywhere, including Cracker Barrel Old Country Store®.
Christmas (Gaither Music Group/Servant Records) captures 15 seasonal favorites including "Tennessee Christmas," featuring Amy Grant and Vince Gill, as well as "Twelve Days of Christmas," which is a family affair featuring vocals from his eight children and his wife, Angie.
The recording, produced by Grammy Award-winning producer Michael Omartian (Trisha Yearwood, Rod Stewart, Amy Grant and others), showcases Penrod's country-tinged vocal style and heartfelt renditions of "Winter Wonderland," "Have Yourself a Merry Little Christmas," "Silent Night, Holy Night," "Sleigh Ride," "Little Drummer Boy/We Three Kings," as well as other holiday staples.
"At our house the Christmas season begins and ends with music.  We wouldn't think of putting up the tree or making cookies without it. We rely on music to ignite the Christmas spirit and keep it alive throughout the season," Penrod said.
The release will air as part of a special TV offer on Dish TV, DirecTV, AT&T Uverse, GaitherTV, TBN, RFD, FamilyNet, CTN, GMTN, Guardian, Liberty, TCT and TLN. It will also air in Canada on Vision TV, CTS, The Miracle Channel and Hope TV.  It is featured in HOMECOMING Magazine.
The multi-platinum selling artist is currently on tour until the end of the year.  His acclaimed sophomore release Hymns (Gaither Music Group/Servant Records), debuted at #1 on the Nielsen SoundScan Southern Gospel retail chart, became the top-selling southern gospel album of 2012 and was also one of the year's top-selling gospel recordings in Cracker Barrel Old Country Store® nationwide.
Christmas
is distributed by
Capitol Christian Distribution
and is available at retail and digital outlets worldwide including
iTunes, Amazon, www.gaither.com,
and
www.guypenrod.com
.
Have Yourself a Merry Little Christmas
Sleigh Ride
Tennessee Christmas (featuring Amy Grant & Vince Gill)
Hark! The Herald Angels Sing
Winter Wonderland
Silent Night, Holy Night
Breath of Heaven
Twelve Days of Christmas
The Christmas Song
Angels We Have Heard on High
Little Drummer Boy/We Three Kings
Away in a Manger
A Cradle in Bethlehem
White Christmas
O Holy Night
Tags:
christmas
,
gaither
,
guy penrod
,
Southern Gospel Music
,
Southern Gospel News
Posted in
announcements
|
Comments Off
Written by Staff on September 30, 2014 – 12:26 pm -
Seattle, WA (September 30, 2014) – SGN Scoops recently welcomed a new couple to their Executive Sales Team. Pat and Michelle Drummond travel with their Southern Gospel group, The Drummond Family. Pat is the manager as well as a vocalist with the group and Michelle is a songwriter and the booking agent for the Drummonds. A vivacious and committed couple, Pat and Michelle have already proved to be an excellent addition to the SGN Scoops family.
The Drummonds noted, "Husband and wife team Pat and Michelle Drummond are so excited to be working with the SGN Scoops Advertising and Marketing Team. God has blessed us so much, and we are thrilled to be working with this great team. Being involved in the Southern Gospel field for more that 40 years we feel God has placed us here for this time. It's truly a great honor to be a part of this powerful team with a great vision."
"Pat and Michelle are good friends and I am exited that they have joined us at SGN Scoops," said Rob Patz of Coastal Media Group, publisher of SGN Scoops. "We are committed to expanding our reach with the message of Jesus through the stories of the artists we feature every month. I truly believe that Pat and Michelle will be an integral part of that expansion, just as they are committed to sharing the love of God in everything they do."
Tags:
Coastal Media Group
,
gospel music
,
Pat and Michelle Drummond
,
rob patz
,
sgn scoops
,
southern gospel
,
The Drummond Family
Posted in
announcements
,
artists
|
Comments Off
Written by Staff on September 30, 2014 – 12:20 pm -
By Melissa Joy Wright
Google defines the word per-spec-tive "perspective" as a particular attitude toward, or way of regarding something; a point of view. Google defines the word fresh "fresh"as recently created or experienced, and not faded or impaired. Let's take a look at The Bowling Family with fresh perspective. This family group has deep roots in Southern Gospel music, and The Bowlings combine a beautiful bridge from a solid past to a youthful future.
Youth is the perfect word to describe the newest full time member of this mixed quartet. Hope is the 14-year-old daughter of Mike and Kelly Bowling. This sweet little face is becoming a vocal dynamo! She sings with a big voice that commands the audience's attention.   "Hope brings a fresh outlook and youthful zeal to our group," says Troy Peach. Both Mike and Kelly agree with Troy.   "She has a young perspective that is rare in our music," Kelly mentions. Mike agrees that Hope's young talent is an attribute to the group's ministry. Hope shares, "I'm an avid reader. I like reading the Bible and fiction." She has a humble spirit and shared her desire to be a Godly woman who also has a funny side!
Speaking of humor, Troy Peach is this group's funny guy. He always has a smile on his face, and as Hope relays, "Troy is a people-person, who likes to interact with everyone." Troy started his gospel career playing drums for his family group when he was just five years old. This is a man who wears many hats, and does it successfully. He helps manage the group, is an audio expert who runs sound flawlessly, and sings well. His voice and style convey a passion for the truth of the lyric he is singing.
Troy believes in the true faithfulness of God. He says, "The Bible tells us God was tempted in all points, so He understands us, no matter what we get ourselves into." Troy is married to the beautiful Katy Peach and the two share twin boys Clayton and Shelton. Last summer at vacation bible school, both boys accepted Christ as their personal savior at the age of seven years old, and Troy says it is the highlight of parenting, watching his children maturing spiritually. Mike and Kelly both agree that Troy is a very hard worker, who never quits and has an excellent work ethic. Troy strives to be the 'Real Deal' that is the same guy once, twice, and every time you see him.
Kelly conveys the same thought. She wants to be the 'Real Deal': genuine. Everyone who knows her confirms that she definitely is. Kelly grew up singing with her brothers and sister as a member of the Singing Crabb Family, and now with her husband and three daughters, she is carrying on a legacy of ministry.
Speaking affectionately of his wife, Mike says, "Kelly has a heart for God and ministry. She loves the Lord and is a great wife and mother." Kelly's desire is that all people know that Jesus loves them, and God has a plan for them no matter who they are or what they've done. Hope says, "My Mom is the one who will go pray with someone, even if it stops the concert set."
Kelly is a sensitive woman who cries every time she hears the song, "Wind Beneath my Wings", and her fans find her down-to-earth personality sweet, and very easy to talk to. Troy speaks jointly of this couple saying, "Mike and Kelly have a very special anointing on their life since the bus crash in July of 2010. God has touched them, and they don't take this anointing for granted."
Mike Bowling has had the touch of God on his life since he was very young. In fact, while he was in the 10th grade, his parents allowed him to leave public school and go on the road full time with the LeFevres, singing gospel music, while accomplishing home schooling. He's been singing and sharing the love of God for 33 years.
Hope says of her dad, "He's the face of our group, the one everyone knows." Mike has a soulful voice that allows the message in a song to penetrate the heart of the listener. "He brings wisdom and experience to our ministry, and as a man, he is even-tempered and loyal," says wife Kelly. Mike has a tremendous love for his God, family and friends, and wants people to know how much our faithful Lord loves and cares for them. He is proud of all three of his daughters, watching them grow in the Lord.
The two youngest Bowling girls, Katelanne and Gracie, join their older sister Hope on stage and sing as The Bowling Sisters. Their harmony is perfect and their sweet little spirits are uplifting to the listener's soul. Kelly beams and says of her daughters' singing for the Lord, "It is the most rewarding experience in my life, and my cheeks hurt from smiling so much just watching them."
"It is my goal in life for my kids to know Jesus and have that personal relationship with Him," says Mike. "All three of the girls have accepted Christ as their personal Savior, and my desire is they will always serve him." Hope loves singing with her little sisters, citing Gracie as the little star that makes everyone laugh and Katelanne as the sweet one that always brings a smile.
Not to be forgotten is the quiet demeanor of John Jeffrey. John helps run sound and plays the piano for the group, while doing the bus driving duties as well. He has a kind, smiling face, and is always quick with a warm greeting for fans. He doesn't miss a beat changing the set list in the middle of a concert to accommodate a request, or the leading of the Holy Spirit in a different direction.
The Bowlings are not just an anointed southern gospel group, but they are a well-practiced team. They have a beautiful sound, great songs, wonderful stage presence, and an attitude of ministry and worship that is both genuine and humble.
We hope you will attend a Bowlings concert at a venue near you. For more information, visit http://www.bowlingsonline.com/ /
Written by Melissa Joy Wright
First Published by SGN Scoops digital magazine in August 2014
For current issues of SGN Scoops, visit http://www.sgnscoops.com/
Tags:
Christian artists
,
gospel music
,
Kelly Bowling
,
Melissa Joy Wright
,
mike bowling
,
sgn scoops
,
southern gospel
,
The Bowling Family
,
The Bowlings
,
Troy Peach
Posted in
announcements
,
artists
,
sgn scoops magazine
|
Comments Off
Written by SGN Scoops Staff on September 30, 2014 – 8:34 am -
The annual Diamond Awards recognize the best in Southern, Country and Bluegrass Christian music and are hosted by SGNScoops digital magazine and Coastal Media Group. Originating in 1991, they were the first Southern Gospel fan-based awards and are still open to everyone, no subscription required.
Since January 2014, voting has been held to select the nominees for this year's Diamond Awards, to be held at Creekside Gospel Music Convention at Pigeon Forge on November 3rd through 6th. Artists were selected by voters from across the internet to become a top-ten nominee and then a top-five nominee. Voting commenced on the top-five selections and has now closed.
SGN Scoops would like you to meet our top-five finalists for each category of the 2014 Diamond Awards. Today's category is the JD Sumner Living Legend Award.
J.D. SUMNER LIVING LEGEND AWARD: A once-in-a-lifetime honor to recognize the living performer for whom the fans feel has made the greatest contribution to Southern Gospel music over a career spanning 25 years or more. (Note: previous winners are no longer eligible for this award)
2014 Top Five Finalists:
1. Michael English
2. Karen Peck Gooch
3. Tim Riley
4. Ed O'Neal
5. Gerald Crabb
Get Your Free Tickets For The Diamond Awards At Creekside 2014 Here
Tags:
Diamond Award
,
Ed O'Neal
,
gerald crabb
,
Karen Peck Gooch
,
Michael English
,
Southern Gospel News
,
Tim Riley
Posted in
announcements
|
Comments Off
Written by Staff on September 29, 2014 – 10:11 am -
Nashville, TN (September 29, 2014) To all of our dear friends,
First I'd love to thank everyone for your prayers. The passing of my mother has been very emotional and sad. I know many of you have lost loved ones……parents, spouses, children, good friends and it's a very lonely feeling because it's final. Although we do believe in an after life, just the fact that you will never get to hear their voice or hug your loved one ever again here on earth , leaves you with such a void in your heart. Seems like its hard to take a deep breath! I'm so grateful that I got to keep my sweet Yiddish Mamma till age 95 and I was with her when she took her final breath. She truly was a survivor. She was a very strong spirited woman. My entire family is thankful for the legacy she has left behind.
So many of you have asked us about funeral arrangements. Many of you wanted to send flowers and special gifts to honor Mom. I wanted to take this time to explain a little about our beautiful Jewish traditions when we loose someone in death.
Before I get into the explanation I will tell you that we tentatively have the funeral scheduled for Wednesday morning….Oct 1st. Mom passed away on Friday Sept 26th and it is currently in the middle if a very Holy holiday, Rosh Hashanah (9/24-9/26) and Yom Kippur (10 days later) so it is hard to make final arrangements with the Rabbi, especially since Friday night started the Sabbath. We will know more Monday morning.
We have chosen to give Mom a traditional Jewish funeral. Our father had the same and this is what she would want. A Jew must be buried within a day or two of death and we do no embalm the body so it must stay refrigerated until burial. Of course with family far away it's acceptable to wait until all gather together. The coffin must be a plain pine box and the deceased is clothed in a shroud…..white pure linen called a Tachrichim . The reason is because we are all equal in death and we can't take anything with us when we leave this world. God judges our merits and deeds ,not our material wealth. Once the casket is lowered into the ground, the final act we do is to shovel dirt on top of it. Basically the family will cover the casket with dirt. The reason for this is the deceased cannot do it for themselves. In a way it also acts as a gesture of love and gives family closure. We never see flowers at a Jewish funeral. Tradition says that flowers are unnecessary and die too quickly. Instead of flowers we place stones on the casket or grave site. There are many speculations about the reason for this custom but the one that makes most sense to me is that stones were the only way a grave was marked before headstone were made. It also leaves a sign that the person had a visitor and they're not left without being remembered . We will then sit shiva (means 7)…..The mourning period which actually lasts 7 days. Family will rent a garment and gather in the home to receive guests.
This is the way we do it and we plan to put Mom away in this manner. She deserves this honorable final gesture from us.
For those of you who wanted to honor our mother, I've thought of a beautiful way do this. This seems like a gesture if love and would carry on our Jewish tradition.
Instead of gifts and flowers we will set up a fund in my mothers name and receive donations to help purchase her a headstone! We cannot put the headstone up for one year at which time we have an " unveiling ". This way you can be a part of putting a stone on her grave. We can all participate in giving her a loving departure together. We have so many friends far away and we can join together in this gesture.
If you want to do this, you can just make a check out to us…. The Isaacs and put on bottom of the check, for "Faye Fishman Headstone Fund". When the time comes for the purchase of the headstone we will post a photo and you will all know that you were a part of our mothers home going.
Please remember our family as everyone is trying to get our here in the next day or so.
Send any donations to:
The Isaacs
PO BOX 370
Goodlettsville, TN 37070
Blessings to you all and again thank you for your prayers and support.
With love,
Lily Isaacs
To learn more about the Isaacs got to http://www.theisaacs.com or https://www.facebook.com/TheIsaacs or Twitter at https://twitter.com/IsaacsMusic .
If you are interested in booking the Isaacs go to the Harper Agency at www.harperagency.com or info@harperagency.com .
                                                                       ****
About The Isaacs
The Isaacs, a multi-award winning family group who began singing 30 years ago, are based out of Nashville, TN . The vocalists are Lily Isaacs, Ben Isaacs, Sonya Isaacs Yeary and Rebecca Isaacs Bowman. Playing their own acoustic instruments and joined by other band members, The Isaacs have a unique style that blends tight, family harmony with contemporary acoustic instrumentation that appeals to a variety of audiences. Their musical influences emerge from all genres of music including bluegrass, rhythm and blues, folk, and country, contemporary acoustic and southern gospel. Zak Shumate is on percussion and is the only non family member in the group.
Family also just recently sang anthem at Indiana Pacers game and got a standing ovation. They perform frequently at the Grand Ole Opry, are active members on the Gaither Homecoming Videos and Concert Series and travel throughout the year performing internationally. Concert venues include civic centers, auditoriums, arenas, fair grounds, parks, churches and other locations. They have performed the National Anthem for many sporting events, including a Cincinnati Bengal's football game, several Nashville Predators Hockey games, an Astros/ Braves pre-season baseball game as well as various political gatherings. They also received a standing ovation for their patriotic performance at Carnegie Hall.
Tags:
bluegrass
,
Christian Music
,
gospel music
,
Lily Isaacs
,
the isaacs
Posted in
announcements
,
artists
|
Comments Off
Written by Staff on September 29, 2014 – 9:53 am -
Multiple Performers Feature Patriotic Songs Throughout the Night
Grammy Winner Jason Crabb performs "America, The Beautiful" at the 57th annual NQC.
Pigeon Forge, TN –
Thursday
night at the 57th annual
NQC (National Quartet Convention)
at the
LeConte Center
in
Pigeon Forge, TN
was a very special evening. As Grammy award winner and fan favorite
Jason Crabb
closed out his final performance of the week, he launched a pensive version of "America, The Beautiful." An overwhelming sense of patriotism swept through the audience as they stood their feet. As evening hosts
Susan Whisnant
and
Michael Booth
returned to the stage, Booth led the crowd in prayer for America saying: "God, have mercy on America, save us. You are our only hope." The unplanned, spontaneous theme continued throughout the night with multiple artists – including
Canton Junction
and
Ivan Parker
– performing patriotic songs during their sets, drawing the nation to repentance and restoration.
The 57th Annual NQC concludes this evening with performances by GMA Gospel Music Hall of Fame members The Hoppers, Greater Vision, fan favorites The Perrys, Triumphant Quartetand the Collingsworth Family, among others.
The National Quartet Convention is the only event of the year where fans can see and hear their favorite artists at a single event, and then meet them and purchase their products. Music lovers can enjoy their favorite music all day and night, as music spectaculars begin each morning and continue until at least 11 PM each evening.
Tickets are already on sale for NQC 2015 and can be purchased online at www.nqconline.com.
Tags:
America
,
America The Beautiful
,
Call To Prayer
,
Christian Music
,
gospel music
,
Grammy Winner
,
Jason Crabb
,
national Quartet Convention
,
nqc
Posted in
announcements
,
artists
|
Comments Off
Written by Staff on September 29, 2014 – 9:43 am -
By Craig Harris
Once again, Craig Harris provides terrific photographs from the last day of NQC 2014 in Pigeon Forge, Tennessee. Hope you've enjoyed these albums! Let us know… sgnscoops@gmail.com
Tags:
Christian Music
,
Craig Harris
,
gold city
,
gospel music
,
Kingdom Heirs
,
national Quartet Convention
,
nqc
,
Renaissance Quartet
,
sgn scoops
,
Sneed Family
,
Triumphant
Posted in
announcements
,
artists
,
christian entertainment
,
Christian interest
,
sgn scoops magazine
|
Comments Off
Written by Staff on September 29, 2014 – 8:50 am -
Three-Day Faith Film Fest Launches
October 9
with Event At Area Studio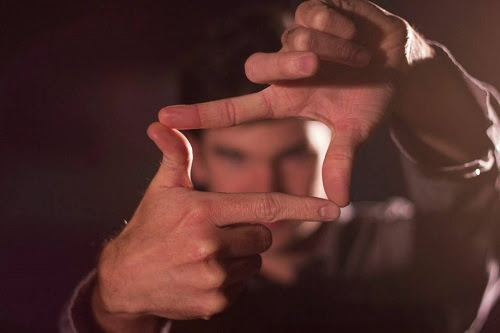 Nashville's Christian Television Network station WHTN is sponsoring a unique times filmmaking competition which kicks off

October 9

.
NASHVILLE, Tenn. (September 23, 2014) -
Nashville's Christian Television Network station, WHTN, has announced a unique timed filmmaking competition aimed at encouraging filmmakers to create short films centered on the Bible and the Christian walk. The 3-Day Faith Film Fest (3DAY FFF) launches at
6 p.m. October 9
at a "Starting Gate" event held at WHTN in Mt. Juliet.
Filmmakers of all levels are invited to participate in the contest, which gives participants three days to write, produce and edit films that center on selected scripturalprinciples. Each team will have 72 hours in total, beginning at the "Starting Gate" event, to complete the productions from beginning to end.
True to the style of timed film competitions, a set of secret parameters will be revealed at the beginning of the competition. The most important of these parameters will be a passage of scripture assigned to each team, some aspect of which must serve as the focal point of their film.
To qualify for awards and prizes, the films must be turned in by 
6 p.m. C.T. Sunday, October 12
 at the WHTN studios.
All entries will be screened Wednesday, October 17 at the Capitol Theater in Lebanon, Tenn. Awards include production equipment and television air time.
About Christian Television Network and WHTN:
Bob D'Andrea, founder and president of Christian Television Network (CTN), started the network with a passion for Christian television in 1979. He launched each of the CTN stations with the following sign-on: "Jesus Christ, the Son of the living God, is the one to whom this television station is dedicated."
CTN's mission is to bring positive Christian programming with unique and wholesome values with award-winning programs reaching individuals and families, spanning all socio-economic boundaries and providing them with the best in Christian television today.
WHTN, the Nashville CTN studio, began broadcasting in June 1986. For more information, visit ctntv.org.
Tags:
christian films
,
Christian television network
,
Filmmaking Competition
Posted in
announcements
|
Comments Off
Written by SGN Scoops Staff on September 29, 2014 – 7:39 am -
Lily Isaacs is the guest on Gospel Music Today for the week of September 28. Ken and Jean Grady host southern gospel news and concert updates. The Feature Group is The Phillips Family, and Jean reviews new recordings by The Coffmans and Tribute Quartet. An article entitled "Front Porch Fellowship", featuring High Road III is the subject of this week's Singing News Notes. The show features singing by Tribute Quartet, exclusive video of Declaration, recorded by Gospel Music Today's cameras at the Southern Gospel Worship Gathering in Broken Arrow, OK, and a visit to the Gospel Music Today Archives for an exclusive concert video of The Dixie Melody Boys at the Creekside Gospel Music Convention, in Pigeon Forge, TN. In the news this week, Jean shares news of Faith's Journey, the Erwins and the Down East Boys. There is also a Happy Birthday wish to Morgan Easter.
The show is on KWHB TV47 in Oklahoma every Sunday at 4:30 PM, and on Roku on FFE TV Monday at 8:00 PM and AllNations TV Tuesday and Wednesday at 6:30 PM. Check local TV schedule for Beaumont, TX, Tyler, TX. Atlanta, TX, and Morrilton, AR. The current edition of Gospel Music Today is online now at the Gospel Music Today website, www.gospelmusictoday.com
Tags:
Creekside Gospel Music Convention
,
Dixie Melody Boys
,
Gospel Music Today
,
Ken & Jean Grady
,
Lily Isaacs
Posted in
video
|
Comments Off