Written by Staff on February 27, 2020 – 3:48 pm -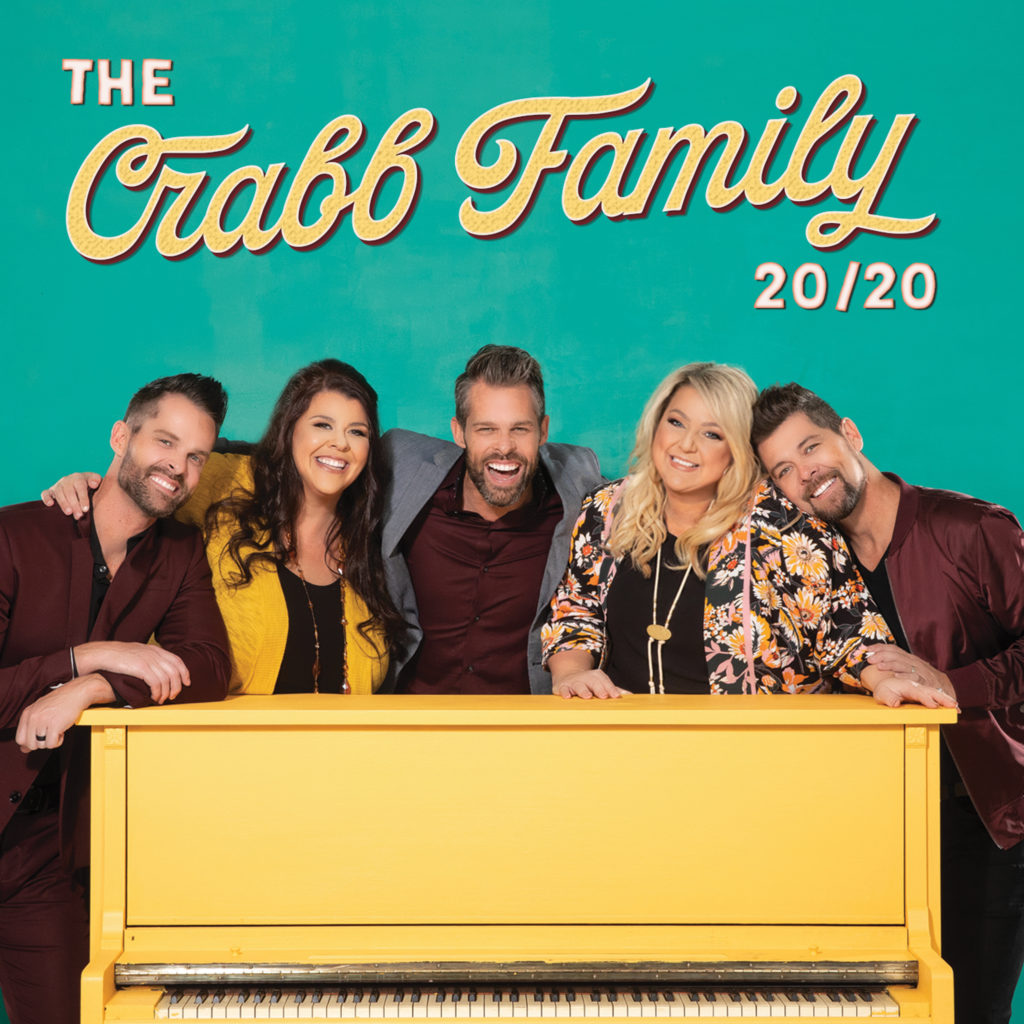 NASHVILLE, TN (FEBRUARY 27, 2020) — One of the most successful family groups in history, The Crabb Family, delivers their first album in over eight years, 20/20. Daywind Records is proud to release this highly-anticipated project from the iconic family, filled with ten songs full of faith, hope and encouragement, including the hit radio single, "I See Revival."
The Crabb family name has become synonymous with top-tier Christian music for over 20 years. In August of 2007, the group transitioned into separate ministries until they reunited for the Crabb Family Celebration Tour in 2011. Since then, the family group has returned to the touring scene for the Reunion Tour in 2015, the Encore Tour in 2019, and now for the 2020 Vision Tour.
The Crabb Family 2020 Vision Tour kicked off in Alexandria, LA, with a sold-out crowd entertaining long-time fans as well as welcoming brand new Crabb Family fans to the fold. A sold-out run of Crabb Family shows continues as the group celebrates the release of 20/20.
The new album contains ten (10) songs from some of the best writers in music including Jason Cox, Adam Wheeler, Connie Herrington, Jimmy Yeary, Gerald Crabb, Sonya Isaacs, Tony Wood, Jeff Bumgardner, Kenna West, Marcia Henry, Rachel McCutcheon, Sue C. Smith, Caleb Collins, and Jason Crabb.
20/20 releases this Friday, February 28, in CD, vinyl and digital formats. Visit daywindrecords.com for more information about the latest Crabb Family release.

Daywind Records is home to an award-winning roster of artists including Adam Crabb, Amber Nelon Thompson, Blackwood Brothers, Bowling Family, Brian Free & Assurance, Greater Vision, Hoppers, Jim & Melissa Brady, Jonathan Wilburn, Joseph Habedank, Karen Peck & New River, Legacy Five, Michael Booth, Michael English, Nelons, Riley Harrison Clark, and Tribute Quartet. Daywind is distributed to retail through New Day Christian Distributors and the Orchard, and its music is available at all major physical outlets and digital and streaming platforms.
Tags:
Adam Crabb
,
Crabb Family
,
daywind
,
gospel music
,
Jason Crabb
,
Southern Gospel Music
Posted in
announcements
,
artists
|
Comments Off

on The Crabb Family Releases First New Album In Eight Years
Written by Staff on November 27, 2019 – 11:49 am -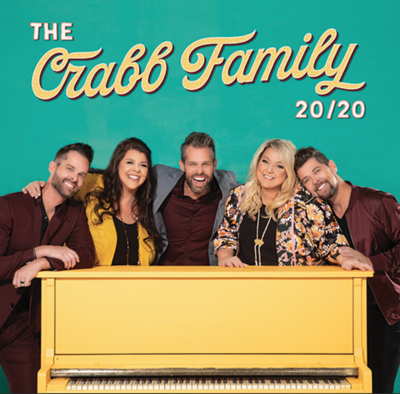 Iconic Family Group Drops First Single in Eight Years, "I See Revival," on Streaming Platforms Thanksgiving Morning!
NASHVILLE, Tenn. (November 27, 2019) – The Crabb Family will be all over the media landscape this week showcasing new music from their upcoming Daywind Records release, 20/20. The iconic family group is set to appear on TBN for a rare concert special on Thanksgiving night, Thursday, November 28, 2019 at 8 PM ET / 7 PM CT.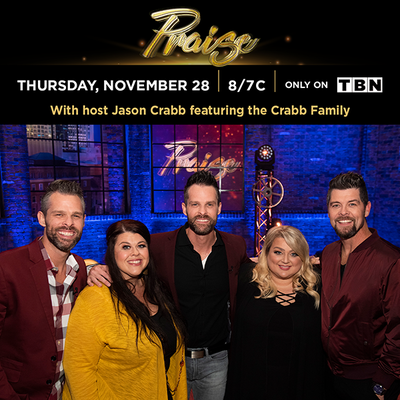 "I See Revival," the family's first single in eight years, drops on all music streaming platforms at 12:01 AM ET on Thanksgiving morning, with special placement on Apple Music, Pandora, Spotify, and Amazon.
The song released to national radio early this week and has been picked up immediately for airplay. Streaming radio app, TheTreeRadio, is playing the new single every hour on the half hour this week in celebration of the first new music by this iconic family group in eight years.
The single and the album, 20 /20, produced by Jason Crabb and Scott Godsey, prove that there is nothing like the Crabb Family songs and sounds.  They are in a league of their own and have not lost a single step since retiring from full-time performing as a group. This new projects marks the return of The Crabb Family to their longtime label home, Daywind Records, with a refreshed and renewed vision to impact the future with great gospel music!
In early 2020, the Crabb Family will hit the road on a national tour to promote February 28, 2020, album release.  The 2020 Vision Tour will journey through Louisiana, Texas, California, Arizon, Oklahoma, Alabama, Georgia, Tennessee, Ohio, Kentucky, Virginia, Florida, South Carolina and North Carolina.
Daywind president, Ed Leonard, was effusive in his praise for the new music, "I have never seen Jason and the family work as hard as they did on this record. With their amazing career filled with achievements from Dove Awards to Grammy® recognition to international appearances, that says it all."
Pre-orders for The Crabb Family: 2020 will begin in early January 2020 and the project will be available wherever you listen to music including on CD and limited-edition vinyl.
Tags:
Adam Crabb
,
Christian Music
,
Crabb Family
,
gospel music
,
Jason Crabb
,
thanksgiving
,
Thanksgiving Special
Posted in
announcements
,
artists
|
Comments Off

on The Crabb Family Debuts New Music from Forthcoming Project 20/20 on TBN Thanksgiving Evening Special
Written by Staff on October 16, 2019 – 6:49 pm -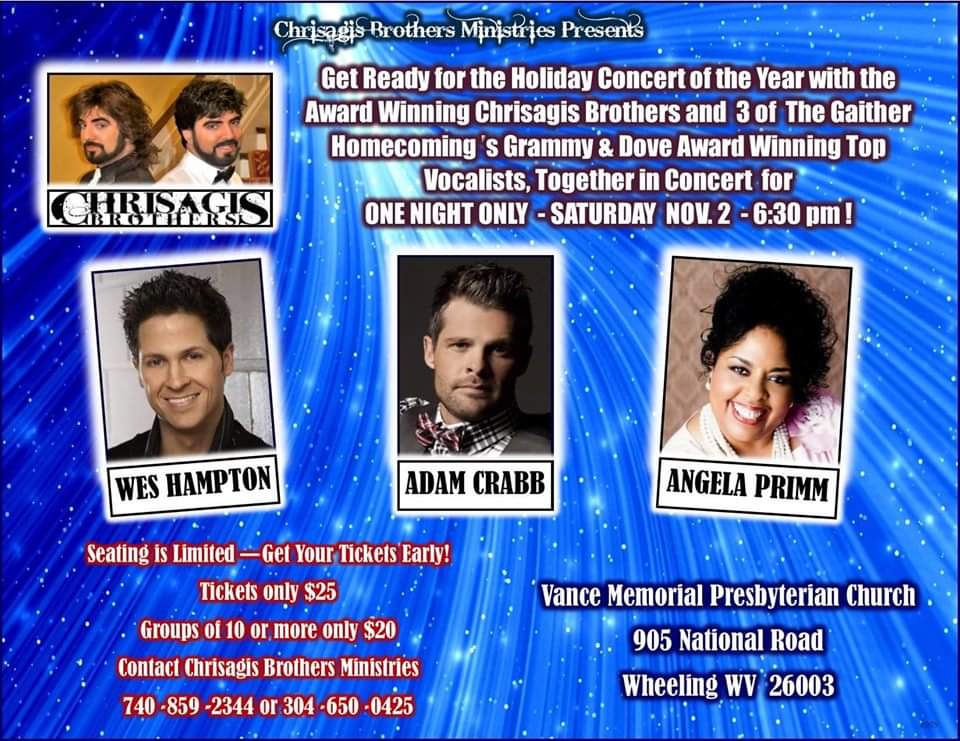 The Chrisagis Brothers are chameleons in the world of Christian music. Known as the twins of pop/rock gospel, Brian and Shawn say they are growing up and so is their music, as they enjoy the release of their most recent CD. The Southern gospel flavor of the "Color of Love" is a great accompaniment to their newest event in their Legends concert series.
On Saturday, Nov. 2, at 6:30 p.m., in Wheeling, West Virginia, the Chrisagis Brothers will be doing a special Legacy concert with three of the world's most loved Southern gospel singers. Gaither Homecoming artists, Wes Hampton, Adam Crabb and Angela Primm, will present a Thanksgiving message of music, along with Christmas songs, and gospel favorites.
This festive celebration will be held at Vance Memorial Church, 905 National Road, in Wheeling, West Virginia, 26003.
Brian and Shawn Chrisagis are always paving new territories in ministry. The brothers have been going strong for over 36 years in ministry life, beginning as youth pastors. Then they developed Good News Network, a unique television series for children, which ran three years and syndicated on SkyAngel and other channels.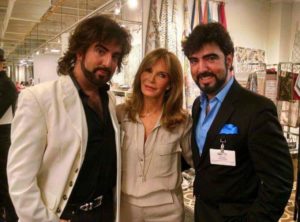 From there, they developed a reputation as ministers to Hollywood, bringing many celebrities to know this Jesus they serve, as well as becoming personal assistants to several of the stars. They produced children's books, a toy line, and have also released 10 CDs of their own music.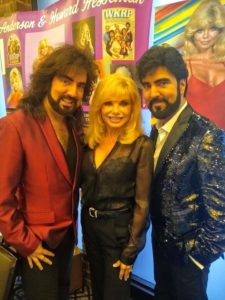 The Brothers have won many awards for their music ministry and television series. On top of all this, they've had radio shows, interviewed friends from both Hollywood and Christian music, performed all over the world and created their own brand.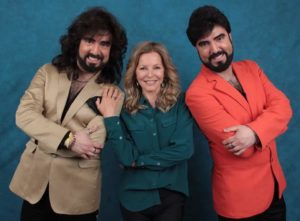 Through everything, the Chrisagis Brother's message stays the same, that Jesus loves everyone and died for all to be saved. Solid teachings are presented in every Chrisagis concert, and these two never do a concert without a prayer or altar call.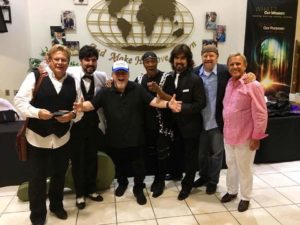 Next year, the Brothers are working on a Legends of Hollywood event and other projects. To keep up to date with these movers and shakers for God's kingdom, click HERE 
For more Gospel music features, read the latest SGNScoops Magazine HERE.
Download SGNScoops Magazine In PDF 
Here
Find SGNScoops Magazine On Facebook 
Here
Listen To Todays Gospel Music Here
Tags:
Adam Crabb
,
Angela Primm
,
Chrisagis Brothers
,
gospel music
,
Southern Gospel Music
,
Wes Hampton
Posted in
announcements
,
artists
|
Comments Off

on Chrisagis Brothers present Legends concert with Wes Hampton, Adam Crabb and Angela Primm
Written by Staff on December 12, 2018 – 11:05 am -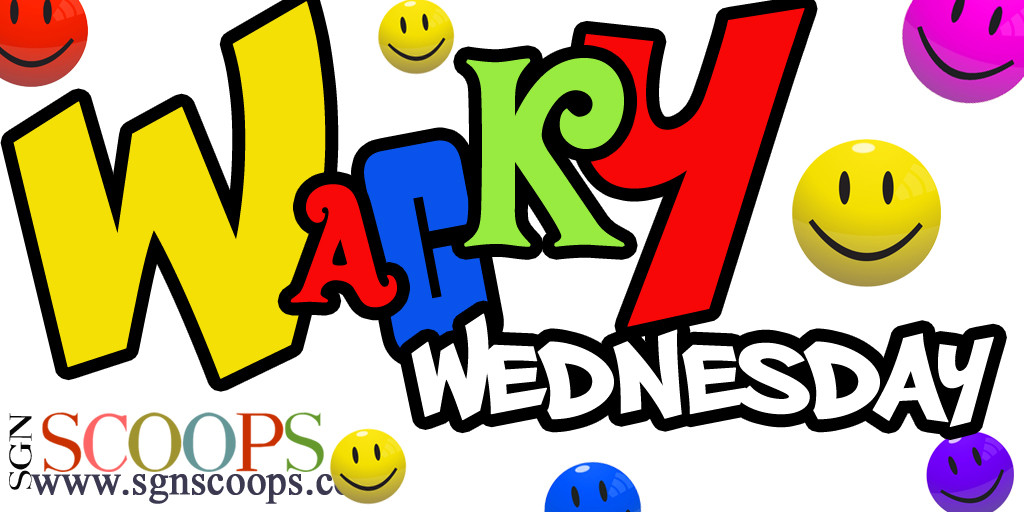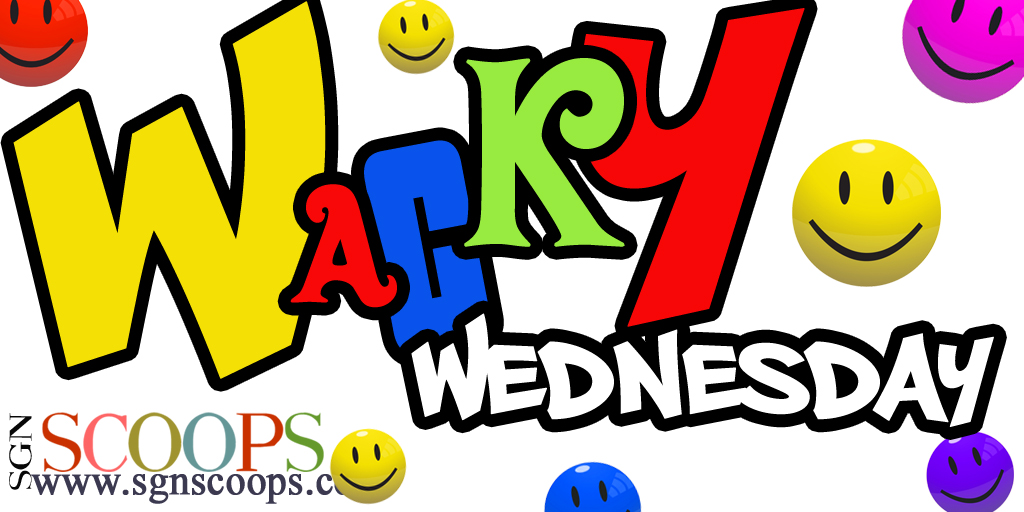 It's Christmastime here on SGNScoops and we have a brand new Christmas edition of Wacky Wednesday just for you. This time, our question was: What is your favorite Christmas song and why? Let's shake our Gospel music snowglobe and see what answers the artists have for us.
Thanks again to our special Social Media girl, Jantina de Haan, for securing these responses for us. We hope you enjoy it. Merry Christmas!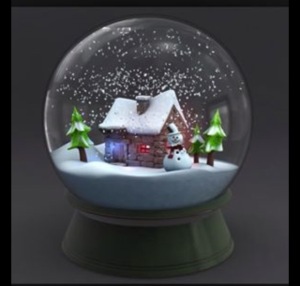 Mark Byrd: "Mary Did You Know." I love the way this song has such a sweet flow but tells a story of a mighty King and Savior.
Eric Bennett: "Hope Has Hands" © Phill Cross; I love the way he describes baby Jesus. Hope has Hands, Freedom has Feet; Truth will stand, The Word will speak. The Holy and Lovely will finally embrace. For Love has a Heartbeat and Grace has a Face…"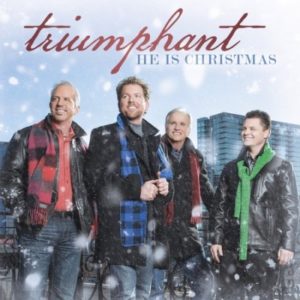 Adam Crabb: "O Holy Night," because it talks about the birth of our Savior and to me, this song is the true spirit of Christmas.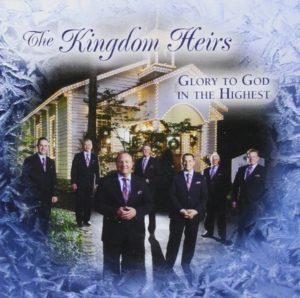 Jaquita Lindsey: "Do You Hear What I Hear." I remember trying to learn it on the piano, which I never learned to play the piano 🙂 I don't have a particular reason for liking it. Just because.
Greg Sullivan: "There's a New Kid In Town." I like this song because not many people in Bethlehem knew that Jesus had been born and it focuses on how God became man in form of a child. This child would be the Savior of the world.
Randa Jordan: "White Christmas." I loved the movie as a little girl, loved Bing Crosby, and it stayed with me all these years. It brings to me the happiest of memories.
Arthur Rice: "I'll Be Home For Christmas." The song came out in 1943 during WW2 and it was written from a soldier's perspective of wanting to be home
with their families for Christmas, even though the last line reveals it wouldn't be a reality.
The song always reminds me of the reality that so many of our men and women won't be home for Christmas. And how appreciative we should be for the sacrifice of them and their families, and we pray for their safe and speedy
return home.
Mark Bishop: Wow.. that's a tough one. It's hard to narrow it down to one song. For the simplicity of the beautiful message and the melody, it's hard to beat "Silent Night." It exemplifies what we should be focusing on at Christmas time, over shopping and gifts. It always makes me a little melancholy, too. Likewise, with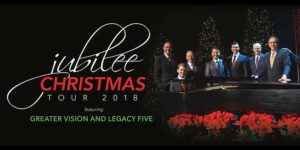 "Oh Holy Night." My sleeper choice would have to be "The Little Drummer Boy." I love the story that it tells and that we don't need to bring great gifts to Jesus like the three wise men, we only need to give Him the talents that He gave us. But the greatest Christmas gift of all is to give back to God what He gave us, to begin with.
Matt Fouch: I have a funny one…'You're a Mean One, Mr. Grinch." I love the original cut on this song and it fits the bass range just perfectly. People always smile when they hear you sing it, It's a lot of fun.
Autumn Clark: "The Christmas song." Because it is so beautiful and the story it tells.
Scott Peek (DJ of KNMG Radio): "We Are The Reason." The message can be no clearer. He came to earth as a baby for us. All 33 years of His life were about us His willingness to die on the cross was about us. And it all started that first Christmas morning…"WE ARE THE REASON!"
Harley Madden: "I'll Be Home For Christmas," I think maybe my favorite song for Christmas. And the reason I say that is, back in 1985 my sister passed, and I miss her everyday. But now I think about it, she made my mom a promise for Christmas that year. And that was: She would be home for Christmas. Even though we may not have got our wish for her to be at her earthly home for Christmas, she was made new in her Heavenly home. Sitting at the feet of Jesus. I can't wait to get to Heaven, to be able to see her again and give her a big hug.

A Wacky Wednesday Merry Christmas from SGNScoops
Tags:
Adam Crabb
,
Arthur Rice
,
Christian Music
,
christmas
,
christmas music
,
Eric Bennett
,
gospel music
,
Greater Vision
,
Greg Sullivan
,
Harley Madden
,
Jaquita Lindsey
,
Jordan family band
,
Kingdom Heirs
,
legacy five
,
Mark Bishop
,
Mark Byrd
,
Matt Fouch
,
nelons
,
Scott Peek
,
Triumphant
,
Wacky Wednesday
Posted in
artists
,
SGNScoops Wacky Wednesday
|
Comments Off

on Christmas Wacky Wednesday from SGNScoops
Written by scoopsnews on January 31, 2018 – 12:10 pm -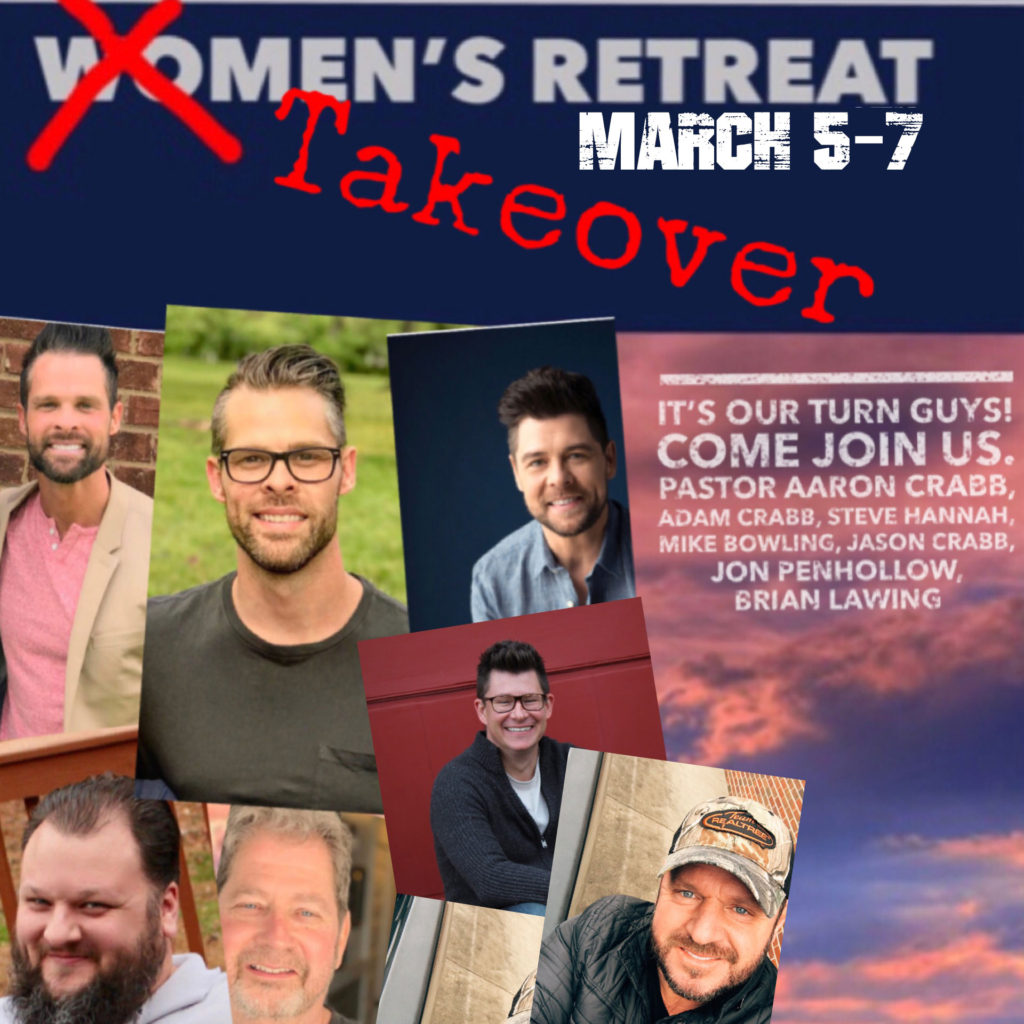 Looks like the guys have something up their sleeves?
Check this out!
Tags:
Aaron and Amanda Crabb
,
Adam Crabb
,
Bowling Famiy
,
Jason Crabb
,
Kathy Crabb Hannah
,
Terah Crabb Penhollow
Posted in
announcements
|
Comments Off

on Have You Heard?
Written by scoopsnews on January 23, 2018 – 5:52 pm -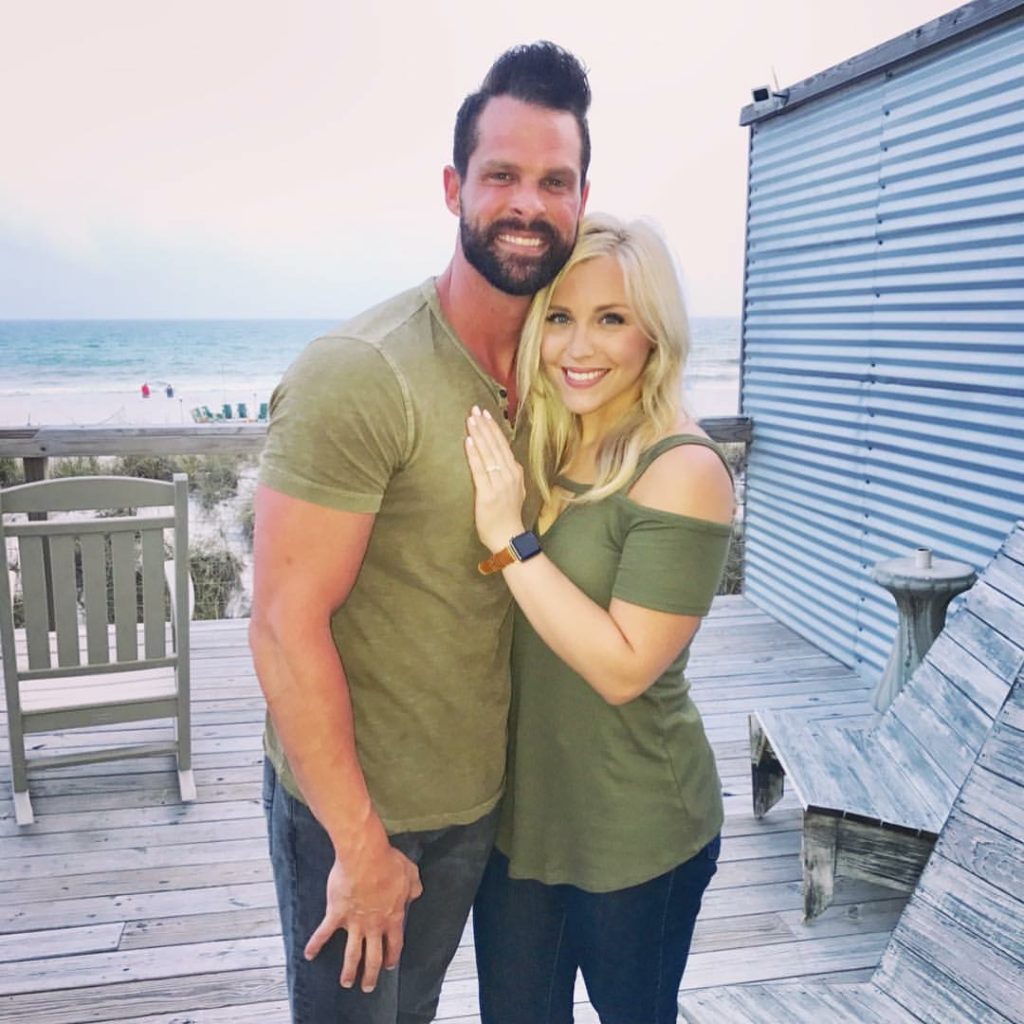 Looks like Congratulations are in order….We at SGN Scoops want to say Best Wishes and Congratulations !
Tags:
Adam Crabb
Posted in
announcements
|
Comments Off

on Congrats to Adam and Kaitlyn Crabb
Written by Staff on January 3, 2018 – 4:42 am -
Bill Gaither is having more fun than ever as the Gaither Vocal Band embraces change, releases "We Have This Moment" 
By Craig Harris
Bill Gaither seems to be loosening the reigns … and at the same time, he's smelling the roses. The 81-year-old gospel music icon admits that he's currently having more fun than he's ever had.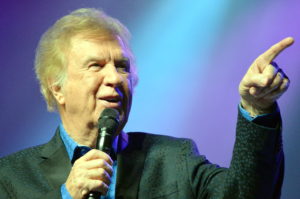 "I'm having the most fun I've ever had in my whole life, not only on stage, but coming home and eating with the sweet lady (his wife Gloria) I've lived with for more than 54 years," Gaither shares. "I'm singing with some of the greatest guys I've ever sung with. I love life.
"I encourage young artists all the time … I say, 'if the lights shine brighter on stage than they do at home, you're in bad trouble' … but these are great days."
Oct. 13 was one of those days as the Gaither Vocal Band unveiled its latest CD, "We Have This Moment." Former Gaither Homecoming Tour pianist Gordon Mote produced the project.
"We had another change in personnel last spring with Reggie Smith (joining the group after the departure of tenor David Phelps), who is no stranger to our field," Gaither points out. "He's been around a long time with us. I've said this 100 times … you don't replace anybody. We've had some of the best singers in our industry I feel … Marshall Hall, David Phelps, Michael English, Russ Taff, Mark Lowry, Larnelle Harris … those are incredible singers. But this is one of the best blends we've ever had.
Tags:
Adam Crabb
,
bill gaither
,
david phelps
,
Gaither Vocal Band
,
Reggie Smith
,
Todd Suttles
,
Wes Hampton
Posted in
Christian interest
,
sgn scoops magazine
|
Comments Off

on Bill Gaither is still Giving the World a Smile
Written by Staff on November 8, 2017 – 1:45 pm -
The award-winning duo, the Chrisagis Brothers, have certainly made a name for themselves in quality entertainment, in  Christian churches and arenas everywhere. Shawn and Brian Chrisagis have traveled throughout the U.S. with their powerful music ministry. They have a radio show heard on two different channels plus internet and youtube. The Brothers have gotten to be well loved and respected by top legends in CCM and Southern Gospel Music. They have two explosive Christmas Concerts starting this month.
Nov. 26 at 6:30 p.m., at the Faith Fellowship Church, in Bellaire, Ohio, the Chrisagis Brothers bring in the season with their "Wise Men Still Seek Him" concert, featuring two dynamic men from the Gaither Homecomings. Seven-time Grammy and 18-time
Dove Award Winner, plus CCM Hall of Famer, Russ Taff, who has become a dear friend of the Brothers, will be joining them once again for the third year. This year, the brothers have added the amazing vocalist of the Gaither Vocal Band, Adam Crabb, to the concert. The Chrisagises will be doing the title song with Taff and Crabb. You don't want to miss these four talented and anointed men together on one stage.
The following weekend, Dec. 2 at 6:30 p.m., the Brothers will be working with one of their best friends in the business, the sweetheart of Gaither Homecomings, Angela Primm, along with the incredible Bonnie Keen from First Call. These ladies will be doing duets with the Brothers. This will be a concert of love songs, Christmas ballads new and old,
and wonderful traditional memories. Bring your family and friends to worship and celebrate the Christ in Christmas at Faith Fellowship Church in Bellaire, Ohio, at 6:30pm.
The Chrisagis Brothers are then headed to Branson, Miss., to perform on the Jim Bakker show, and for some meetings to bring their award-nominated "Legends Concerts" to a theater in Missouri. As you can see, the Brothers are busy until the new year. In 2018, the Chrisagis Brothers are in charge of a Women's Conference called "All that Glitters," for actress Jennifer
O'Neill, who the Brothers have known and worked with for the last 27 years. The Conference will feature Angela Primm and Nancy Stafford from Matlock tv series fame. Plus, they will be going to the Holy Land in April for a 10-day ministry tour.
The concerts overseas will be televised and will be a powerful witnessing tool for the Jewish nation. Legendary CCM artists will join them, like Paul Clark, and Chuck Girard from Love Song.
For more info on the Chrisagis Brothers ministry or events, or to book them, please check out their website
For the latest issue of SGNScoops magazine click here
For more gospel music news click here.
For online gospel music click here.
Tags:
Adam Crabb
,
Angela Primm
,
Bonnie Keen
,
ccm
,
Chrisagis Brothers
,
christmas music
,
gospel music
,
russ taff
Posted in
announcements
,
artists
|
Comments Off

on Chrisagis Brothers Christmas Concerts include Adam Crabb, Russ Taff, more
Written by scoopsnews on June 2, 2017 – 4:16 am -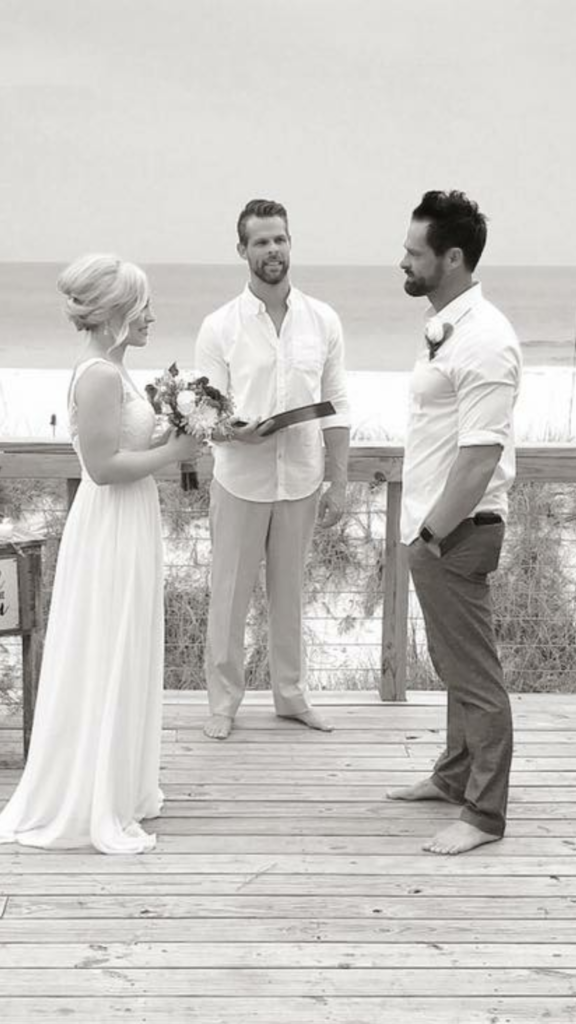 Adam's post says it best!
What an amazing day I married the love of my life, Kaitlyn you make my heart so happy and I'm so thankful your my wife.. Thank you for saying yes… Many great years ahead of us.. God is so good.
Congratulations from SGN Scoops!
Tags:
Aaron and Amanda Crabb
,
Adam Crabb
,
Kathy Crabb Hannah
Posted in
announcements
|
Comments Off

on Congratulations to Mr. and Mrs. Adam Crabb
Written by scoopsnews on June 1, 2017 – 6:23 am -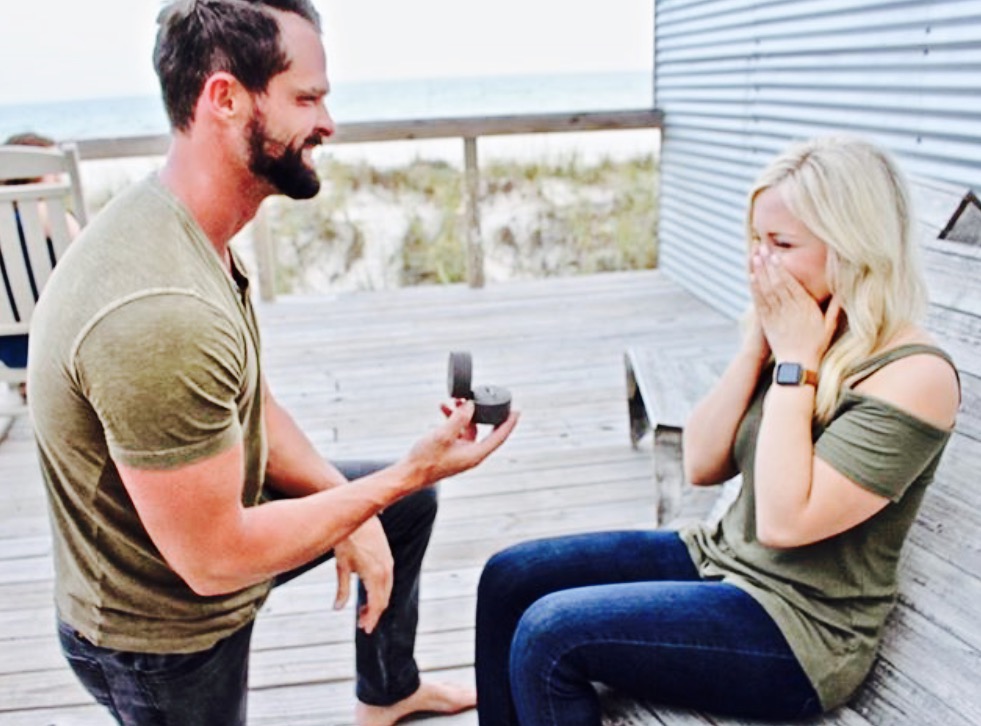 The Family is growing! Congrats to Adam and Kaitlyn from all of us at SGN Scoops.
From Kathy Crabb Hannah:
Soon, I'm going to have a new daughter-in-law.
Adam deserves happiness. She makes him happy, therefore it makes me happy.
We've so enjoyed spending this family week with Kaitlyn Howard.
Welcome to the family Kaitlyn.
Tags:
Adam Crabb
,
Kathy Crabb Hannah
Posted in
announcements
|
Comments Off

on Congrats Kaitlyn and Adam!❤️