Written by Staff on February 13, 2020 – 8:57 am -
Tomorrow is Valentine's Day and we are happy to present another love story in our series of Sweetheart Stories. For many years, the gospel music community had known Vonda Easley as the vivacious blonde southern belle with a big smile and country drawl. However, behind the smile was a lifetime of challenges and mountains that she had overcome. She was a single mom with two grown children, who had their own families and lives. Vonda is hard-working and generous, humorous and full of faith in a God who cares. Yet, she realized a couple of years ago that something was missing. Here's Vonda to tell her story:
I must have said it over a thousand times, "It just isn't in the cards for me to find someone that loves me enough to let me be me." And I usually followed that statement up with, "They would want me to leave my home, and I will not ever do that."
I met Jack Armstrong at a Bill Bailey Event in Bonifay, Florida. I remember thinking that he was one of the friendliest people I had ever met, but the last thing I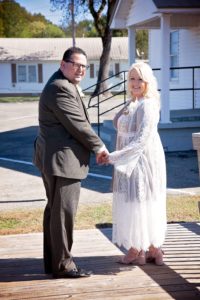 was looking for at a gospel concert was romance. I was there to hear my kids, Josh and Ashley Franks, sing and cover the event for SGNScoops Magazine. However, my daughter and Penny Shelnut (Scoot's wife) were at Ashley's booth, already playing matchmaker. When they suggested we go out to eat after the concert, I was quick to let Ashley know that I knew what they were doing, and I was not interested. I told her there was something messed up with your child having to get you a date!
As the concert went on, Jack talked to me a little about radio promotion, and when I got home, he called and hired Hey Ya'll Media, my radio promotions company, to work radio for his group, The Bibletones. (I often tease him that he married me so he wouldn't have to pay me anymore.)
I believe that God set up a divine appointment for me that night to meet Jack. It still amazes me today how much he is like my Daddy. I felt safe when I was with my Dad, and I feel safe when I am with Jack. He makes me want to be a better person, and he supports me in all that I do.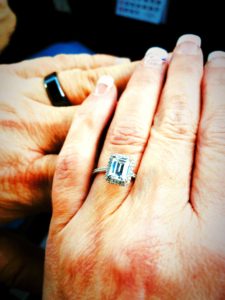 True Love is unconditional. There are no expectations set. To love unconditional is difficult, and most people aren't good at that. But true love really does love without trying to change the other person. I love you, Jack Armstrong. Thank you for loving me and letting me be me. And by the way, Home is wherever you are…….. V
Vonda and Jack Armstrong, III,  were married on October 21, 2018, at her daughter's church, People's Tabernacle Church, Savannah, Tennessee, and officiated by her son-in-law, Josh Franks. Standing up with the couple were Vonda's grandchildren, Priscilla and Eli Franks. The couple fits together like hand-in-glove and Jack's laidback personality complements Vonda's vivacity.
Do you have a Sweetheart Story to share? Write to me at lorraine@sgnscoops.com.
Be sure to let everyone you love know how much you care this Valentine's Day. And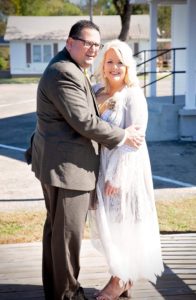 remember, God loved you enough to send Jesus Christ, his only son, to die on a cross so that he might have a relationship with you. Jesus went willingly because he knew it was the only way to bring you into his love. Please accept that love today. Want to know more? Write to me!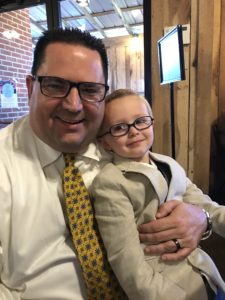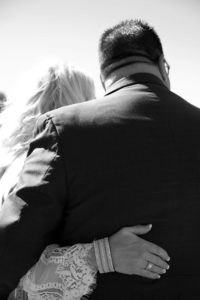 Tags:
Ashley Franks
,
God's love
,
gospel music
,
Jack Armstrong
,
Jesus Christ
,
Josh Franks
,
Sweetheart
,
Valentine's Day
,
Vonda Armstrong
,
Vonda Easley Armstrong
Posted in
artists
,
Christian interest
|
Comments Off

on Sweetheart Stories: Jack and Vonda Armstrong
Written by scoopsnews on August 13, 2019 – 6:36 am -
Life is like a melody, with highs and lows and everything in between. But what's a melody without harmony, touching lyrics, and beautiful orchestrations? Katy, Ashley, and Jaquita have a desire to be that kind of support, encouraging and inspiring all who read to find the sweet melody in the chaos.
​
Jaquita Lindsey grew up in Camden, Arkansas, where music and ministry have always been a major part of her life, from singing in choir at school and church, to singing and playing drums with local groups. In January of 2014, she joined the Southern Gospel trio 11th Hour. Ministry is beyond the edge of the stage for her. "While songs and messages are an amazing source of encouragement for me, it goes beyond that during hard times of life. Nothing ministers to me more than having a friend tell me they've prayerfully had me on their heart. God can use us to build up each other."
​
Ashley Easley began singing at the age of 4, in her home church in Heflin, Alabama. That day, music became her first love, until several years later when she met Jesus. She began traveling at the age of 15 and has always loved the ministry. In 2007, she met Josh Franks, and one year later they were married. The two have been married almost 12 years and have two children- Priscilla, 8, and Eli, 5. The Franks family continues to travel week to week and sing, but every Sunday and Wednesday you will find them on Airways Boulevard in Savannah, Tennessee, where Josh is the Senior Pastor at People's Tabernacle Church. 
​
Katy Peach, as a young girl from Columbus, Ohio, had big dreams of traveling the country on a bus, singing Southern Gospel music. She was extremely blessed to have done just that for many years. But shortly after the arrival of twin boys, Clayton and Shelton, Katy's dream changed to that of a mother whose desire was for her children to have a "normal life." Although Katy can still be found in the studio on occasion, she now works in Banking while her husband, Troy Peach of The Perrys, continues to travel full-time. "I have certainly learned over the years that you don't have to be on stage to be used by God and although I miss traveling and singing at times, I'm thankful for opportunities to minister and encourage from home."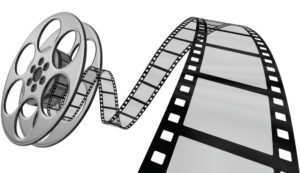 Check out Blog : Highlight Reel
​
Tags:
Ashley Franks
,
Jaquita Lindsey
,
Katy Peach
,
Melody Without Measure
Posted in
announcements
|
Comments Off

on Melody Without Measure – "Highlight Reel"
Written by scoopsnews on June 17, 2017 – 6:25 am -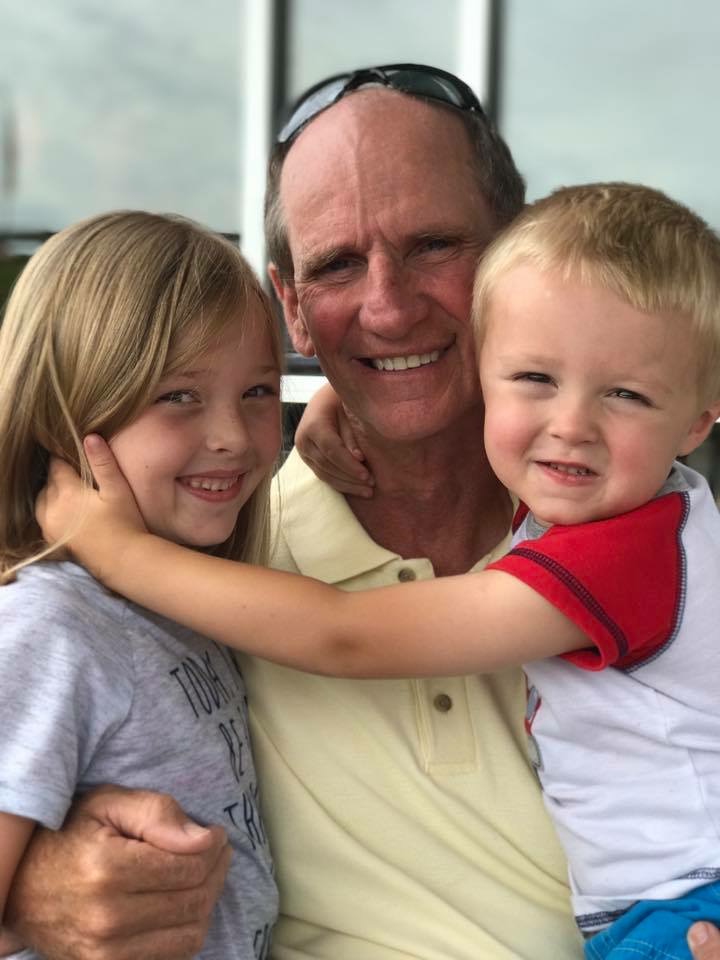 When it comes to dads, I definitely got the best! I have lots of memories of my dad from when I was a child, but I think my favorite is learning to play tackle football. I was the only girl and he and my brothers didn't know another game to teach me! Those memories are awesome, but now seeing my own children making memories with my dad takes the cake! Happy Father's Day, Dad!
Love,
Ashley
Tags:
Ashley Franks
Posted in
announcements
|
Comments Off

on Ashley Franks Shares a Memory About Her Dad
Written by Staff on February 27, 2015 – 11:27 am -
VONDA ON THE RUN by Robert York
I decided to dust off my passport and travel across the state line to visit a friend in Alabama. After getting everything clear they let me in. I visited with a great friend while I was there and would like to let you know exactly what she does. Most everyone knows her as the "HEY Y'ALL" lady, while I know her as Vonda and Friend.
Vonda Easley is involved in numerous things that go on in Southern Gospel Music. In her early life she was brought up loving Gospel, Bluegrass and Country music. Around 10 years ago she and her daughter Ashley Easley formed a group to share God's word and message in Southern Gospel music. She named the group "Hope's Journey" and has been going strong ever since. She works with Morris Music Group and has a promotion company, Hey Y'all Media. You can also find her working as a dental hygienist.  Ashley married Josh Franks and left Hope's Journey to sing with her husband.  Tracy Byrd is now singing with Vonda and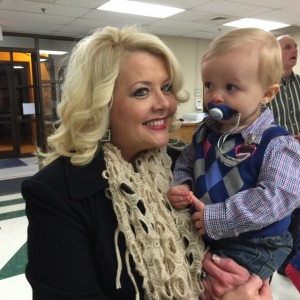 Chris Clay in Hope's Journey. Vonda is also deeply involved with SGN Scoops and has developed a relationship with them that is carried all around the world.
Well, that's just to say a little about Vonda.  I when to Heflin, AL to see what she was up to.  First off, there was a concert that Josh and Ashley hosted called 'Battle of the Quartets'.  It featured Mark Trammell Quartet and The Perrys along with Josh and Ashley.  Well guess who was also there:
Grandma Vonda keeping her grandchildren and spending time with her family.  The next morning she was up bright and early for her live radio program at  WPIL-FM called Strictly Southern with Vonda Easley.  She had Charlie Sexton as a guest on the program talking about a benefit concert that was happening that evening.  I then joined her on the program where we chatted about Gospel music and concerts. The final 30 minutes of the program is usually devoted to a phone call with Rob Patz talking about events that are going on and just really having a good fun time.  Rob loves to call that portion of the show the Rob and Vonda Show, but Vonda has a different idea about it.
One of the upcoming events that Vonda is heavily involved in, that will prove to be very successful and enjoyable is Southern Gospel Weekend,

March 26-28

at the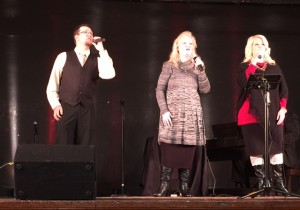 Oxford, AL Civic Center. Vonda and Rob have put together a great weekend of Southern Gospel Music which will feature around 30 artists. This one of the many events sponsored by SGN Scoops which also host the Diamond Awards Program in the fall at the Creekside Gospel Music Convention.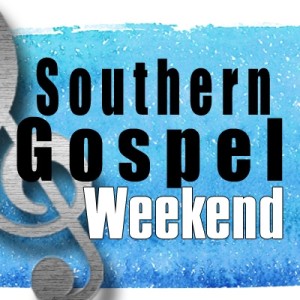 Well after the radio program, Vonda went by to spend a little while with her mother and take her to lunch, but the day was not over for her. Hope's Journey had a benefit concert to perform at that evening so it was off to the concert to sing. She was joined by several other groups and they raised over $3500 for a young child whose medical expenses had become more than the parents could afford. 
This is just a little about Vonda Easley and what she does to carry God's message to hurting folks. Visiting with her and the staff at WPIL-FM is always an honor for me.  Keep up with Vonda and Hopes Journey.  www.hopesjourneyonline.com
For more on Southern Gospel Weekend visit http://www.southerngospelweekend.com/
For more on Creekside Gospel Music Convention visit  http://www.creeksidegospelmusicconvention.com/
For more on Strictly Southern with Vonda Easley visit https://www.facebook.com/StrictlySouthernWithVondaEasley 
Tags:
Ashley Franks
,
christian country
,
Christian Music
,
gospel music
,
Hope's Journey
,
rob patz
,
Robert York
,
sgn scoops
,
southern gospel
,
Strictly Southern with Vonda Easley
,
Vonda Easley
Posted in
artists
,
christian entertainment
,
Christian interest
,
sgn scoops magazine
|
Comments Off

on A Visit with Vonda Easley of Hope's Journey
Written by SGN Scoops Staff on November 28, 2014 – 4:44 pm -
1 What was your favorite dish yesterday?
This year, my family tried a couple of new dishes. One of my personal favorite was the sweet potatoes!  Rob Patz's mom's special recipe!
2 Did you watch any sports?
The guys watched a basketball game while the girls did the dishes. Sound right?
3 Did you watch the Macy's Day Parade?
We enjoyed watching the Macy's Thanksgiving Day Parade!  My little girl especially enjoyed seeing her favorite characters "flying" through the air!
4 Does your family have a tradition on thanksgiving that is special to your family?
We have done a few different things through the years, but the past 4 years or so, everyone has come to my house in Tennessee. We rarely have company since we travel so much,  so it's nice to have so much noise in our home! 🙂
5 Tell us a few of the things that you are thankful for in 2014?
2014 has been an incredible year for the Franks family. We welcomed welcomed a new baby a year ago and we are ministering more than ever. We have seen souls saved and lives changed in 2014. God has truly been great to us!
Find More Thanksgiving Fast Fives Here
Tags:
Ashley Franks
,
southern gospel
,
Southern Gospel Music
,
Thanksgiving 2014
Posted in
exclusive report
|
Comments Off

on Ashley Franks SGNScoops Fast Five About Thanksgiving
Written by Staff on July 29, 2014 – 9:19 am -
By Rob Patz
Josh and Ashley Franks both grew up in the church and with Gospel music in their home. Josh was traveling as a soloist and an evangelist when he met Ashley who sang with her mother in Hope's Journey in 2006. They were married in 2007 and now have two children, Priscilla and Joshua. Since their marriage they have been traveling and singing as a duet as well as promoting several Gospel concert events throughout the year.
I'm glad this busy couple paused for a moment to answer my ten questions!
Rob: Brand New Single: "I've Not Seen A Mountain"…Does this song have a personal story or meaning for you?
Josh: I think back to Myrtle Beach two years ago when Priscilla was rushed to the head trauma facility in Charleston after she suffered a fall in the convention center during Singing in the Sun. That was a mountain we surely had no strength to move, but God stepped on the scene and moved it for us!
Ashley: This is one of those songs that can speak to any person at any point in their life. Personally, there has never been a mountain that I have faced in my life that God did not move for me. I am so honored to have the privilege of delivering this song to people night after night.
Rob: What is the best thing about having kids? What is something you could do without?
Ashley: The very best thing about having my kids is that there are two people on earth who think I am the best at everything. The love that a child has for its parent is comparable to nothing else. I could, however, do without the thousand loads of laundry I wash each week.
Josh: The best thing is watching them grow and learn. I'm amazed! I could do without the mounds of toys that are taking over our home.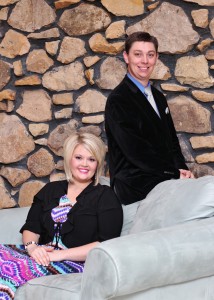 Rob: What three things would you each take to a desert island?
Josh: 1. My Bible! 2. My ipod! [That's all Josh needs!]
Ashley: The first thing I would want to take is my Bible. The second thing is a notepad and I guess number 3 would have to be a pen. I love to write everything! Feelings, lyrics, whatever. I just love to write!
Rob: What song do you each wish you had sung and charted first?
Ashley: Definitely "Four Days Late"!
Josh: "God on the Mountain"
Rob: What song do you each wish you had written?
Josh: "Amazing Grace"
Ashley: "Through The Fire." That song defines my life; I feel like it came right from my own heart! Gerald Crabb is an excellent writer!
Rob: There are a lot of awful things happening in the world right now. What advice do you have for people who can't understand why God would allow them to happen?
Ashley: My mom and I actually just finished a new song about this very thing. We don't need to understand why God does or doesn't do the things that we think He should do. We just need to trust that He knows more than we do.
Josh: I would tell them to keep holding on and fighting the good fight of faith. Unfortunately I don't believe it is scriptural that things will get better, but God will protect His children.
Rob: Do each of you have a favorite Bible character? Who and why?
Josh: The Apostle Paul. He preached Jesus with boldness and told it like it was!
Ashley: I love the story of Elijah and Elisha. A true example of how we, in this generation, should have an even larger burden than the last generation to do God's work. The elders paved the way and it's our job to continue reaching people for Christ!
Rob: What is your favorite thing to do with your children at Easter?
Ashley: This year Priscilla is old enough to understand when you teach her about Jesus. She is learning already about the Cross and Resurrection. I love to talk with her about the Bible.
Josh: Celebrate the Resurrection in church, of course!
Rob: What is (each of) your favorite Easter song?
Josh: 'There Rose A Lamb."
Ashley: "He's Alive" by the Talley Trio.
Rob: What are some new and cool things happening for you this coming year?
Ashley: God has opened many new doors for us in 2014. We are very excited about having a very busy schedule.  A couple things we are excited about: being included on the Friday night program at the Singing in the Sun. We are also going to be appearing on Gerald Crabb's Gospel Fest this August. For complete details, see  www.joshandashleyfranks.comhttp://www.joshandashleyfranks.com/
http://www.joshandashleyfranks.com/
Thanks to Ashley and Josh Franks for answering our questions and letting us in on their lives and their ministry. Be sure to visit their website and their schedule to find out when they will be appearing near you. Support this lovely family and their ministry as they reach the world for Jesus!
First published by SGN Scoops in April 2014. Written by Rob Patz, Publisher of SGN Scoops.
For current SGN Scoops issues visit https://www.sgnscoops.com/
Tags:
Ashley Franks
,
Christian artists
,
gospel music
,
Josh and Ashley Franks
,
Josh Franks
,
rob patz
,
sgn scoops
,
southern gospel
Posted in
announcements
,
sgn scoops magazine
|
Comments Off

on What America Wants To Know About Josh and Ashley Franks
Written by SGN Scoops Staff on October 16, 2013 – 3:02 pm -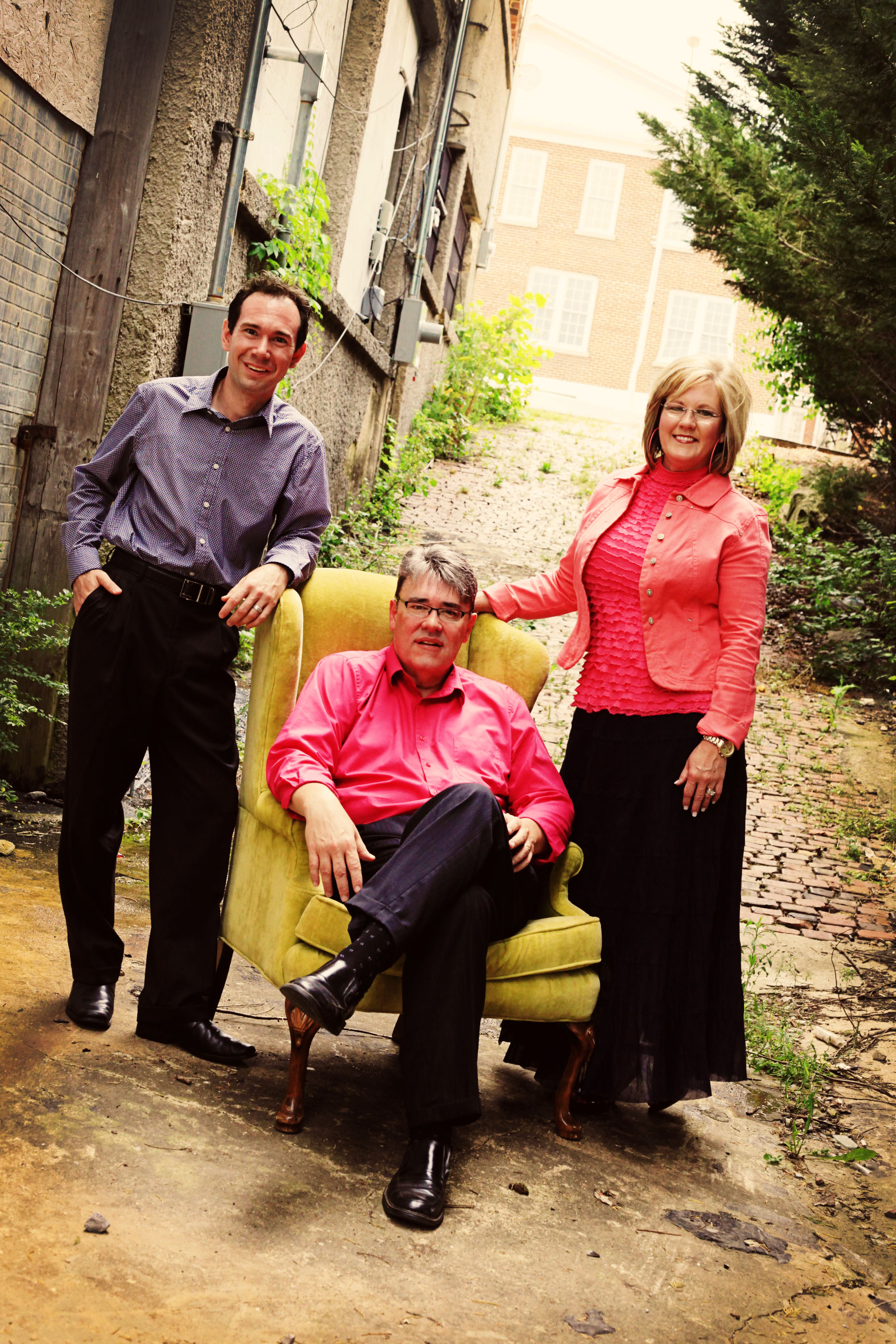 The Steeles officially came off the road in May of 2006. Jeff assumed the duties of Senior Pastor at Faith Baptist Church in Cullman, Alabama. The church experienced exponential growth over the next several years. Then a set of circumstances was set in motion that no Motion Picture Writer could have dreamed up. One Wednesday night prior to the Mid-Week service Jeff was in his office preparing to walk over to the Worship Center to preach. A phone call was put through to his office and he received the news that two of his close friends Josh and Ashley Franks had just experienced an emergency at The Singing in the Sun in Myrtle Beach, South Carolina. Their one year old daughter Priscilla had jumped from Ashley's arms as she was checking her diaper. She landed on her head on a concrete floor. By the time Jeff got the call she was being rushed by ambulance to the hospital in Myrtle Beach. He had the church gather in the altar that night and pray for this family. At the end of the service he called the associate pastor at their home church who he had asked to go and check on the family to inquire as to what was happening. The associate said "Jeff they are taking the baby by ambulance to Charleston, SC for further testing at a larger hospital." Jeff immediately called Ashley's cell phone. She said "Pastor Jeff I am in the back of the ambulance; I don't have enough cell service to talk but I have enough to text." For the next two hours they texted back and forth Ashley talking about how she felt responsible for the accident involving her baby and Jeff trying to bring comfort to a hurting, young mother a long way from home. They got to the hospital and Jeff said "please text me and let me know of the outcome." At 4:12 that next morning his text notification went off beside his bed and Ashley had texted a picture of Priscilla being loaded into the car seat with one of her stuffed animals. The accompanying message said "Praise the Lord all is well!" As the week-end rolled around Jeff found himself sitting alone in his office pondering the events of that Wednesday night. He states "the pictures of that event as it was described to me wouldn't leave my mind. I KNEW the enemy had fired a shot to destroy Josh's preaching ministry, Ashley's singing ministry and to destroy this young family…BUT GOD put Himself in the way…pointed His finger at the devil and said I DARE YOU to cross this line." The thought hit him that so many people had that same testimony. The storm that was headed straight for their house and "turned" the other way. The fire that started on the stove and was caught and they were able to put it out with a fire extinguisher. The wreck they almost had. The disease that was supposed to kill them and they're still alive. Jeff continues "I had heard and experienced this same testimony so many times. Over a two day period in the solitude of my office and through much prayer I wrote the song But God. Now our church is a Southern Baptist Church. It is a pretty dignified bunch. But I remember the first time we ever sung it we did it here at our home church. This place came unglued! Folks stood up, they shouted, they raised their hands, they hooped and hollered for five minutes after we got through. I KNEW this song was special and had a special message." The Steeles teamed up with brand new Morris Music Group who said they would love to put the song out to radio for the group. Jeff said "OK" and the rest is history. The Steeles didn't even have a group as Jeff had been pastoring the church for eight years!! Andrew Ishee (a very familiar name to gospel music) and a lifetime friend of Sherry and Jeff Steele came on board, the song FIRST went to the Internet along with a video that The Steeles produced themselves through their churches (Andrew and Jeff's) television ministries then to radio where it now has moved in just its third month to # 7 on The Singing News Chart! The Steeles having TWO pastor's in the group now and neither one of them feeling led to leave their positions were left with a dilemma. They wanted to sing but how? They came up with the idea of doing a series of events called Monumental Monday's with The Steeles! Everybody they talked to about it said "don't do it…don't even try." Jeff says "we did it anyway and are now booking in March of 2014." And so one song has put The Steeles back on Christian radio, back on the road (to some extent) and back to relevance.
The Steeles even did a date on the National Quartet Convention this year. It was their first trip to the Convention in 12 years. Paul Heil with the Gospel Greats interviewed Jeff that day and asked him…"Jeff did you mean it when you said you were coming off the road in 2006?" Jeff responded…."I absolutely meant it….BUT GOD obviously had other ideas."
By the way…you may wonder how I know so much about this story. Well….Josh Franks is my son-in-law, Ashley Franks is my Daughter and Priscilla is my granddaughter. I was there and witnessed it all. I ask YOU; How many of us would find it quite odd…that we wouldn't be here except for two words….BUT GOD!!!
#butGod
Vonda Easley
Director of Radio Promotions
Morris Music Group
Tags:
Ashley Franks
,
butGod
,
Morris Music Group
,
southern gospel
,
Southern Gospel News
,
Steeles
,
Vonda Easley
Posted in
announcements
|
Comments Off

on Here's the REAL scoop #butGod