Written by Staff on November 12, 2019 – 11:57 am -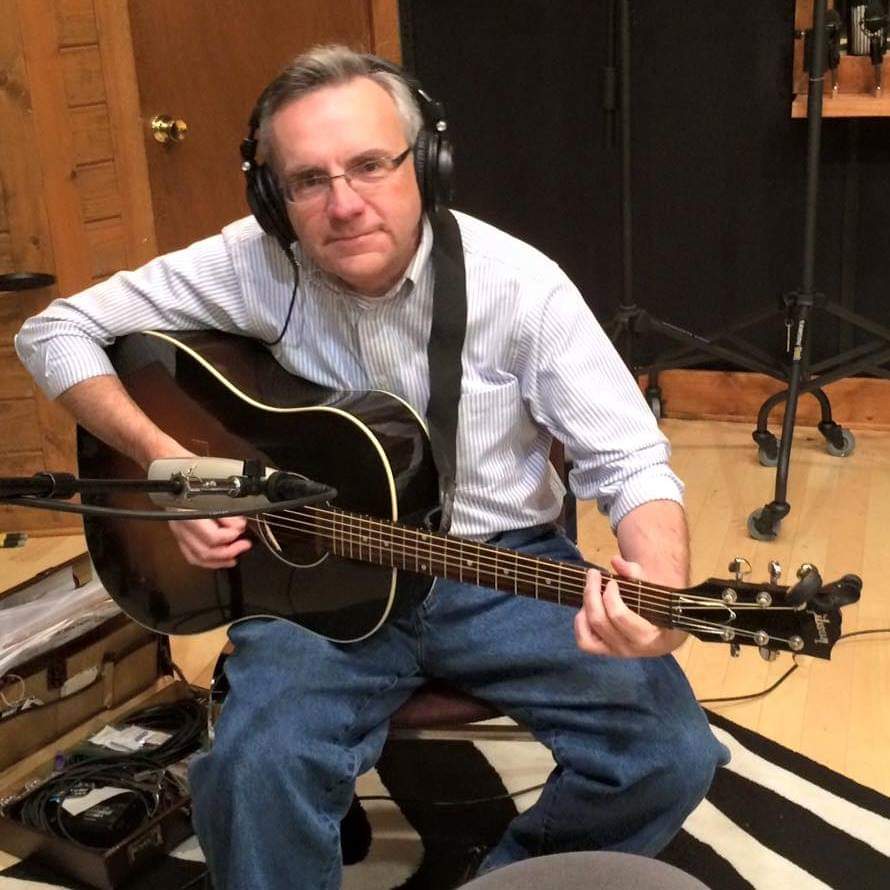 Be Who You Are — For God's Glory! By  Kevin Chambers
I surrendered the call to preach in 1997. It was some time after that when I began to seriously study the scriptural concepts of gifts and calling. I'd like to share some things that I learned on that journey, in the hope that it might help you in your daily pursuit of Godly wisdom.
The best place to begin a study of these concepts is Romans 11:29, "For the gifts and calling of God are without repentance." I found in my studies that gifts is plural but calling is singular. I searched the Bible diligently for every occurrence of any form of the words "call," "called," "calling," etc.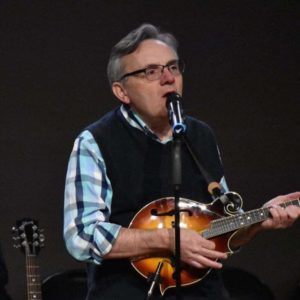 After extensive study, I found exactly one calling in the Bible. It is the call to be saved, to come to Christ, to join the family of God. I discovered that every other religious use of that word was something invented quite recently (in terms of the age of the Church) and outside the Bible.
I learned that when John Bunyan wrote of his calling in his amazing autobiography, "Grace Abounding to the Chief of Sinners," he meant something notably different from what we think of today. In the section "Imprisonment in November 1660," he wrote of being examined by magistrates who urged him to "content (himself) with following his calling" and not preach, since that was against the law! Bunyan himself answered that he could "…do both these without confusion, follow my calling and preach the Word also."
My point is that any religious "calling" (other than salvation) is a new concept that was not known as recently as Bunyan's day. In that courtroom, all concerned knew that Bunyan's calling was as a tinker (one who repairs pots and pans). In 1660 England, one's calling was their regular job. There was no religious connotation in the word.
I also noted in my Biblical studies in I Timothy 3:1-7, qualifications for a Bishop, generally understood to be equivalent to the modern idea of a pastor/shepherd/overseer, there is no mention of a calling. Verse one says "…if a man desire the office of a Bishop, he desireth a good work." Honestly, there is no call to preach in the Bible at all. There are numerous commands to preach. There is desire to preach. But, you must look elsewhere to find the call to any ministry.
I learned that in the early church, any man who was of age, past his bar mitzvah, was welcome to read from scripture and make comments, or preach. They were to speak by two or three at most in any meeting to avoid confusion, and the pastor, literally "overseer," should watch and call out any errors in love, not hostility; see I Corinthians 14:29-32. There was no "clergy" class. This was something conceived much later, for very questionable motives in the organized church hierarchy.
So, what does this have to do with Southern gospel music? I'm glad you asked.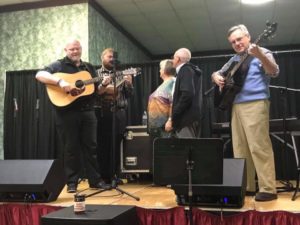 There are many people in the ministry; preaching, singing, teaching, who at some point claimed or still claim an extra-Biblical "calling" on their lives. Once they made this claim and started down the path, they were trapped. They often have discovered that they do not have the gifts truly needed for that particular pursuit. That is not to say they do not have gifts, but they are afraid to manifest those gifts, since they have said that God called them to do some other specific thing, their "calling".
Many times, this drives a person to literal despair, all while staying busy and active in their professed calling, knowing inside that they are not equipped to do the job.
The Bible is amazingly clear on the very plural subject of gifts. Paul, in Ephesians 4:7 and 4:11-12, speaks of the various gifts God has given to equip the Church. He also explains, like the body with many parts in I Corinthians 12, that we all have something valuable to contribute. Romans 12 puts it so beautifully. Please read Romans 12:3-8 if you get nothing else from this article.
Some people say they are specially called and that is between them and God. Others wait, pray and beg God for countless years, waiting for a mysterious calling, one that God never mentioned as necessary. Some believe they are gifted in one specific area, but, if they would be honest with themselves and God, then act logically and use their God-given strengths or gifts, they could lead much happier lives.
My earnest desire for you, the reader, is that you, courageously, "Be who you are… for God!"
We are all gifted in some way (Romans 12:3-8) 
We are all called (Philippians 3:14)
God has a plan for you (Ephesians 4:12) 
Don't try to be something you are not (Psalm 84:10)
Never be afraid of failure (Proverbs 24:16)
Don't let man's idea of success be your standard. Noah and Jeremiah had public ministries that were dismal failures, by man's account. Just do something to the glory of God. Keep trying until you find your gift. Remember this: "And some of them of understanding shall fall, to try them, and to purge, and to make them white, even to the time of the end: because it is yet for a time appointed." (Daniel 11:35)
Like the prospective pastor in I Timothy 3:1, if you have a desire to spread the good news of the Gospel in songs or sermons or books or any other way, then that desire is a good thing. I don't believe the devil ever plants desires like that.
If you get to sing, "Jesus Loves Me," and "Amazing Grace," to a group of 10 people, God is praised. And one of them might understand a little bit more of the love of God, or how amazing his grace really is, that is a successful ministry.
Be who you are, for God. Don't let religious language and concepts keep you from finding and using your God-given gifts to glorify him.
I hope this helps someone in their daily walk with the Lord.
By Kevin Chambers
Kevin Chambers sings vocals, plays mandolin, bass and guitar with Eagle's Wings. He is the music director at Central Baptist Church in Jasper, Alabama. He is also a maritime security analyst.
Kevin's credentials include: "U.S. Air Force Active Duty, U.S. Air Force Reserve, Air National Guard, Civil Air Patrol-USAF Auxiliary, US Coast Guard AMSC Civilian… 35 years of working "in/for/with" the military in one capacity or another… I just hope we can keep a free country for the next generation… Then it would be worth all the trouble."
For more Gospel music features, read the latest SGNScoops Magazine HERE.
Download SGNScoops Magazine In PDF 
Here
Find SGNScoops Magazine On Facebook 
Here
Listen To Todays Gospel Music Here
Tags:
Bible
,
Bluegrass Gospel
,
calling
,
Christ
,
Christian life
,
Eagle's Wings
,
gifts
,
Jesus
,
Kevin Chambers
,
Ministry
Posted in
artists
,
Christian interest
,
Devotionals
|
Comments Off

on Kevin Chambers: Are you "gifted" or "called"?
Written by Staff on August 20, 2019 – 12:57 pm -
2019 August SGNScoops: Publishers Point by Rob Patz
Jeremiah 29:11 "For I know the plans I have for you," declares the Lord, "plans to prosper you and not to harm you, plans to give you hope and a future." (NIV) 
How many times have you read that scripture and wondered, "God, if you have a plan for me, why am I right here, right now?" If you read the context of this scripture, you'll realize it was not written in a time of great prosperity or joy. In fact, the people of Israel were being oppressed right in that era.
I truly believe that this scripture is meant to encourage us. It is meant to tell us that even if you're right now in a place that you don't feel you're prospering, I truly believe, it's more of a promise that maybe not now, but maybe tomorrow, or over the next few days, weeks, or months, that God is making your paths straight. He is putting together everything that you need, even in times of struggle. 
I also believe the scripture is meant to remind us to live in peace, knowing that God has everything in his control. For me, it is difficult at times to let go of all of the problems of the day and realize that God is in control, that he has seen this day before I even got here. I struggle with that. There are times where I want to micromanage God. 
Have you ever been there? Have you ever wanted to help God along and tell him, "This is how we should do it"? As I get older, I realize, if I rest in the moment, even if the moment isn't perfect, and allow God to unfold his blessing in front of me, I will be in a much better place, than trying to micromanage what God really has for me.
I love the last word in the scripture verse above: "future." So many of us live much of our life by getting down in the present, that we don't take time to really think about the future. We don't even pray about things that are long-term future, instead of short term goals. I'm guilty of this. I will pray for the things of this week or this month, but I forget the long-term things that I need to bring to the Lord, that I need for him to be able to hear my plea. 
This week, I challenge you to start writing out your prayers; write out your weekly prayers, write out your monthly prayers, and write out a yearly prayer, something for which you want to set a goal. Then, we as a community of believers can look back on in August 2020, and say, "This is something that God and I talked about for this year and it has finally come to pass." I know that right now your situation might not be what you wanted for today, but hold on because of what the above Scripture says. I truly believe that God has a plan for your future.
Hey, we are less than three months away from Creekside 2019. There are so many things that are going to be happening this year at Creekside as well as prior to the event. You are not going to want to miss this year. It is going to be a life-changing week and I want you to be there. Call me at 360-933-0741 for more information, or email me at rob@sgnscoops.com and we will get you all set up. Join us, Oct. 27 –  31, for Creekside 2019.
Until next month, this is the Publisher's Point.
By Rob Patz
First published in the August 2109 edition of SGNScoops Magazine.
For more Gospel music features read the latest SGNScoops Magazine HERE.
Download SGNScoops Magazine In PDF
Here
Find SGNScoops Magazine On Facebook
Here
Listen To Todays Gospel Music
Here
Tags:
Bible
,
future
,
God
,
Hope
,
Jesus
,
Publisher's Point
,
rob patz
,
SGNScoops Magazine
Posted in
sgn scoops magazine
,
special feature
|
Comments Off

on Rob Patz: God has a plan even now
Written by Staff on July 23, 2019 – 10:58 am -
Psalms 18:1-2 "I will love You, O Lord, my strength. The Lord is my rock, and my fortress, and my Deliverer; my God, my strength, in Whom I will trust; my Buckler, and the Horn of my Salvation, and my High Tower."
Have you ever wondered why David, in writing this Psalm, used a laundry list of descriptors in his praise to God? And have you ever stopped to think about what each of them meant?
Information is important. As an attorney, knowing the facts is crucial. For example, in a custody case, people will parade through the office with their version of "he's a good dad," or, "she's a good mom," but the other information may not be relevant. What is important is what the child has to say – and how he refers to his father or mother. It speaks of the type of relationship he has with his parent.   
David is showing what type of relationship he had with his Heavenly Father. He understood who God is, but yet he also understood who God was in relation to him.
God was his Lord – He was the Master, the Ruler, the One in command.  When we submit to God as the Master, we recognize that not only is He in control but that He will always take care of us.  A servant submits his will to his master. When we understand that, we will then also know we can run to him for everything.
David then described God as his strength, his rock, his fortress.  David knew that he would have movable moments – those times when he couldn't go on without God there to uphold him with His hand. And he knew there would be times he would need a place to fight from– his Fortress; those instances where he needed to feel secure – his Rock; and the only One who could defeat the giants he was facing– his Deliverer.  
God was David's buckler. I've loved that descriptor since I first understood what it actually meant. A buckler was a small shield worn on the forearm into battle. Think about that image. Going into battle, the buckler would always be in front of the warrior. It would be the first line of defense. A buckler would never be tucked away behind a warrior or hanging to the side as if it served no purpose. It was there to defend.
If God is our Buckler, we can rest assured that He will always go before us. And if He always goes before us, we know that He will be our first line of defense against the enemy's attack.
David also recognized God as the horn of his salvation and his High Tower. In other words, God was the author of his salvation. And as a warrior, David also knew the importance of a high tower– that vantage point where you could see the paths into and out of battle, the location of the enemy, and where all of the pitfalls on the journey would be.  
God sees it all. He created us. He called us by name. He knows exactly where we are. Yet in those two verses, David recognized choices that he had that we all also have.  We still need to choose to love Him. And we need to choose to trust Him.
In the end, David used a lot of words to say one thing: "God, you're my everything." Is He yours?
By Kristen Stanton
Kristen Stanton is a dynamic singer, speaker, and writer. From discussions on Facebook, to live concerts on any stage, Kristen's main focus is to share her faith in the Lord Jesus Christ. She says: "I was saved when I was four years old. I've been in church my whole life. I went to a Christian college. I don't have the experiences of walking away from God and how He brought me back. But I do have the experience of how God continuously reveals Himself to me… of how He answers prayer. I want people to understand who God is so that they can be more of a reflection of Him. My goal is to help others see God in a way that meets every need in their life."
Following a trio of No. 1 songs from her debut project, "Destiny by Design," Kristen recently  released her second solo project, "Love As Jesus Loves" and is currently writing songs for her new album. Kristen is also an Attorney-at-Law, serving clients in Northwest Ohio.
Read the July SGNScoops Magazine Online HERE
Download July SGNScoops Magazine On PDF
HERE
Find SGNScoops Magazine On Facebook
HERE
Listen To Todays Gospel Music
HERE
Tags:
Bible
,
Christ
,
God
,
Jesus
,
King David
,
Kristen Stanton
,
Lord
,
my everything
,
Psalms
Posted in
Christian interest
,
Devotionals
|
Comments Off

on Kristen Stanton: My Everything
Written by Staff on January 22, 2019 – 2:34 pm -
Amy Oxenrider presents Sweet Water: Do you know Him or just know about Him?
Ninevah, a city in the ancient Assyrian Empire, was located in Iraq on the east bank of the Tigris River. The capital of this dominant empire, this city was one of the most prominent of its time. It is estimated that the population ranged between 100,000 to 120,000, not including those roaming in and out on a daily basis for trade/business. The Bible teaches that this city was guilty of bloodshed, full of lies, filled with plunder, and hoarded her spoil.
The infamous city was not always full of sin. Jonah, a profit of God, preached judgment would come upon them unless their hearts repented and they turned from their wicked ways. We find that the city heeded the words of Jonah and repented. However, sometime between the prophet Jonah and Nahum, the people of the city forgot about the God of Jonah and returned to such a sinful place it was compared to Sodom and Gomorrah, and its wickedness was brought before God. They no longer knew him, only knew about him.
Now let's go back in time approximately sixty-two years. We find a group of three men by the names of Shadrach, Meshach, and Abednego, which are probably recognizable names to many. King Nebuchadnezzar had taken the people of Jerusalem to the heart of Babylon and forced them to deny the living God for a god made by the hands of men.
The Bible says Nebuchadnezzar had a statue of gold created ninety feet high and nine feet wide. He then gathered all of his officials and instructed them to spread the word that all will gather and fall to their knees to worship when they hear the music played. If any refused the King's command, he or she would be thrown into the blazing furnace.
The fiery furnace was most probably built on the side of a hill with an opening in the top and two on each side closer to the base. These side openings allowed one to see the inside of the furnace without getting too close to be harmed. However, on this particular day, the King had the fire heated seven times hotter than normal for the purpose of punishing rebellion.
When the music sounded, all the people that were assembled bowed down and worshipped as commanded, all but three. One must keep in mind that the people of Israel were those that had heard about the great exile from Egypt and the many battles and miracles God had provided for his chosen people. Even after God had told them on multiple occasions to be strong and courageous, they abandoned their commitment to God in the face of adversity.
The three Hebrew men took a stand for their God. They knew the God of the universe and were not ashamed to show their commitment. This infuriated the king. In a fit of rage, he demanded the furnace be heated seven times hotter than normal.
Nebuchadnezzar had Shadrach, Meshach, and Abednego thrown into the blaze. When he looked into the furnace, he saw four men as opposed to the three that he ordered to die. He asked those sitting near, "Didn't we throw three men into the fire? Why do I see four, and the forth resembles the son of a God?" For those familiar with this Biblical truth, we know that Shadrach, Meshach, and Abednego walked out of the fiery furnace without any harm and they didn't even have a scent of smoke on their clothing.
The difference between Nahum, Jonah, and the three Hebrew boys, when compared to the people of Nineveh and Nebuchadnezzar, is they knew God instead of only knowing about him. Can you imagine what Shadrach, Meshach, and Abednego thought of the rest of the Israelites when they all immediately bowed when the music sounded? These three young men were wise and respected and were appointed as officials in the Babylonian Empire. They were not only respected by their own nation, but by many of the enemy nation that took them into captivity. These men were not only wise in the eyes of humans but apparently knew that true wisdom comes from the fear of God.
As they saw all of the Israelites bow, I wonder if they were looking around in amazement and disgust at their countrymen's betrayal of the God of their fathers. It appears so many of them had transitioned from a state of knowing him to a state of knowledge about him.
The personal relationship Shadrach, Meshach, and Abednego had with their Heavenly Father was so true and pure they took a stand. They told the king, "King Nebuchadnezzar, we do not need to defend ourselves before you in this matter. If we are thrown into the blazing furnace, the God we served is able to deliver us from it, and he will deliver us from Your Majesty's hand. But even if he does not, we want you to know we will not serve your gods or worship the image of gold you have set up."
Although it seems they would be crushed by the governmental authorities, the one who holds all power and authority in Heaven and on earth was near and ready to save his faithful servants, the ones who know him and place all trust and confidence in his sovereignty.
How many of us have heard of Jesus Christ, know the miracles he performed, and know that he was raised from the dead? How many have heard that he has healed and saved people from sickness and tragedy?
How many KNOW Jesus and walk with him daily? How many depend on him for all things in their lives. How many pray to him daily and read his word to gain wisdom and fuel for our everyday walk? How many are not ashamed of the Gospel of Jesus Christ?
So, the question to ask yourself is do you know about him, or do you personally KNOW him?
By Amy Oxenrider
Tags:
Amy Oxenrider
,
Bible
,
Christian
,
Christian life
,
God
,
Jesus
Posted in
Christian interest
,
sgn scoops magazine
|
Comments Off

on Sweet Water: Do you know Him or just know about Him?
Written by Staff on June 28, 2017 – 9:21 am -
Luke 8:22 "Also, some women were with him. They had been cured of evil spirits and various illnesses. These women were Mary, also called Magdalene, from whom seven demons had gone out; Joanna, whose husband Chusa was Herod's administrator; Susanna; and many other women. They provided financial support for Jesus and his disciples."
I have been blessed with many strong women in my life. My mother was the oldest of six, and her mother was the oldest girl of 13. These women strongly influenced my life.
In the Christian world, we talk a lot about spiritual mothers and fathers, and to be honest, I have never felt the need for one because of the great support I have had from my parents and from the influence of such a large family. It was not until I was older that I became thankful for their influence in my life. I would like to share the stories about several of those women.
My mother has a strength to her that I have not seen in many. She has really been the constant in my life. She has pushed me and tough-loved me when I needed it. She has blessed my family over and over by giving so much to us. Just yesterday, she took us girls out shopping at the thrift store so we could use her senior discount, and then, she would not let me pay her back. She has taken care of my father through his liver transplant and my aunt and uncle when they battled cancer. She was there for my cousins when those same parents passed away.
Then, there's Chuck's mother.  She is a female evangelist, and I am thankful for the strong spiritual heritage she has instilled in Chuck. Recently, she began sharing some of her stories of traveling alone and preaching as a young woman. She spoke of the camaraderie she experienced with the older women saints praying for her and encouraging her to keep doing what she felt called to do. She loves being a grandmother. My youngest daughter laughs and talks about how she is the only person she knows that can make you jealous of the younger version of yourself.
Then, there are my grandmothers. Mildred Felice Smith, whom I am named after. She was a spitfire. She was a woman way ahead of her time. Back in the early 1970s when women usually were very grandmotherly, she broke her arm by trying to jump a pile of bricks with her motorcycle. I hope you're not envisioning a biker chick, because she was far from this. She was very much a junior league southern matriarch. She gave me her sense of adventure. When I was a little girl and would stay at her house, she would load us up in her car and set out to play the "get lost game" … each child would pick the turn at an intersection. It was so exciting as a child to think you were discovering new places.  
Next is Ernestine Brantley Minton. She was your classic southern lady. This is where I got my artistic nature. She was the type of woman who made everyone feel as if they were special. I know that she lead each one of us grandchildren into believing that we were her favorites. She wanted all her girls to be beautiful ladies and all her men to be strong and kind. She called her family "her clan" and always signed her notes and cards with, "thanks for being mine."
I could go on and on about all the women in my life. I am forever thankful for each of them. Recently, we lost my aunt in a tragic fire, and it made me realize once again how important it is to tell those whom you love and who have made a difference in your life how thankful you are for them. So, if you would allow me to, I would love to say how thankful I am for Sue Brantley, Grace Day, Grace Ward, Jeannie Kyser, Lucy Brantley, Kelly Miller, Ruby Eskew, Nancy Kenney, Gail LaBach, Joy Nesbitt, Carol Pitts, Belinda Dutton, Kathy Brantley, Georgiana Rhea, Carol Byler and Michelle Green. Many of these women are not mothers, but they have made an impact on our ministry. We could not do what we have done without them.   
Don't forget to celebrate the women in your life.
Selena Day is a motivational speaker and is available to speak at your conference or event.  You may contact her at selenaday@me.com http://www.queenliving.org  http://facebook.com/queenismsbyselenaday. Photographs courtesy of Selena Day.
By Selena Day
Selena Day is a monthly writer for SGNScoops Magazine. As well as all her other accomplishments, she is the better half of Chuck Day, Christian Country artist.
Published by SGNScoops Magazine in May 2017. For the latest SGNScoops Magazine, click here.
For more Gospel music news click here. 
For more inspirational articles click here.
Tags:
Bible
,
Christian life
,
Chuck Day
,
Selena Day
,
SGNScoops Magazine
,
Strong women
Posted in
Christian interest
,
sgn scoops magazine
|
Comments Off

on Selena Day on Strong Women
Written by Staff on June 12, 2015 – 8:50 am -
Welcome to the SGN Scoops Friday Favorite! Today's favorite comes to us courtesy of Angie Hoskins Aldridge, lead singer of The Hoskins Family. Rick, Reva, Angie and Abigail have been hitting the Southern Gospel charts with their power vocals and three-generation family harmony, bringing songs like "God is Big," "Whenever I Hear His Name," and, "Land Of Endless Tomorrow."
Vonda Easley asks: "Angie, what is your favorite scripture and why?"
Angie: Good Morning!  One of my favorites….Mark 11:24. This is one of my favorites because it lets me know God is concerned and cares about our wants and desires!!!"
Mark 11:24 (KJV): "Therefore I say unto you, What things soever ye desire, when ye pray, believe that ye receive them, and ye shall have them."
Thanks Angie!
Return every week to SGN Scoops mainpage for another SGN Scoops Friday Favorite!
The Hoskins Family will be appearing at Creekside Gospel Music Convention in Pigeon Forge from November 2nd through 5th at the Smoky Mountain Convention Center.
Tags:
Angie Hoskins-Aldridge
,
Bible
,
Creekside Gospel Music Convention
,
Friday Favorite
,
gospel music
,
Scripture verse
,
sgn scoops
,
southern gospel
,
The Hoskins Family
Posted in
announcements
,
artists
,
christian entertainment
,
Christian interest
,
sgn scoops magazine
,
special feature
|
Comments Off

on SGN Scoops Friday Favorite with Angie Hoskins Aldridge
Written by Staff on September 19, 2014 – 1:35 pm -
By Dr. Jeff Steele
Jericho was a very immoral city. Part of the reason for their immorality was the power they believed was in their city walls. They didn't even believe God could get through their walls and affect them. As long as they were inside those walls they thought anything and everything they did was hidden from, and they were protected from, God. So bad was this city that when the spies went in to scout it out they only found ONE "believer" and that was a prostitute named Rahab!
She actually owned and operated a house of ill repute right there in the red light district of Jericho. I know some folks that are so holy and righteous that they don't want to believe that but read the bible. She is what they found and that is what she was doing! That ought to prove to all of us that you can't judge a dog by its mother and you can't judge a book by its cover. No matter how we categorize people and judge them to be the kind of person God would never use or speak to God can speak to whomever He chooses, whenever He chooses, wherever He chooses!
This lady Rahab is even in the genealogy and lineage of Jesus. The question is not "why would God speak to a prostitute?" The question is "why would He speak to me and why would He speak to you?" It is called grace. Noah found it in the eyes of the Lord. Rahab found it through a red cord. Jonah found out about it sitting under a gourd and thank God I found it in God's Word, the Sword. Grace is the gift of God to sinful (and what other kind is there?) man and no, we don't always understand it, but where we need to question it the most is when we recall how it was extended to US!
Joshua had a very unusual encounter just before the Children of Israel that were under his command approached Jericho. It is found in Joshua 5 beginning in verse 13:
13 And it came to pass, when Joshua was by Jericho, that he lifted his eyes and looked, and behold, a Man stood opposite him with His sword drawn in His hand. And Joshua went to Him and said to Him, "Are You for us or for our adversaries?"
14 So He said, "No, but as Commander of the army of the LORD I have now come."
And Joshua fell on his face to the earth and worshiped, and said to Him, "What does my Lord say to His servant?"
15 Then the Commander of the LORD's army said to Joshua, "Take your sandal off your foot, for the place where you stand is holy." And Joshua did so.

Who was this visitor that appeared to Joshua with his sword in his hand? I believe it was none other than Jesus himself! Why do I believe that? Well in Revelation 1:17 John saw Jesus in His glorified state in heaven. This was the post-crucifixion, post-resurrection, after-the-earth-experience Jesus. When he saw Him, John said, "I fell at His feet like a dead man." Joshua did the same thing! The scripture says, "he fell on his face on the earth and worshiped." This commander told Joshua to "take your sandal off your foot, for the place where you stand is holy." That is the same thing the Lord said to Moses from the burning bush! This was Matthew's messiah. He was Mark's wonder worker. He was Luke's Son of Man and John's Son of God. He was none other than Jesus Christ of Nazareth who was and is the Son of the Living God! Forgive me, but when you've been with Him the walls that surround your life don't seem nearly so big and tall anymore.
Note that Joshua didn't even ask what this visitor's name might be. Rather he asked Him "are you for US or are you for our enemy?" The soldier answered, "Neither. See I did not come to take sides, I came to take over!" That is the message many need to hear from God today about your own life. "I'm not here to take sides, I'm here to take over."
Abraham Lincoln, arguably our greatest president, once said, "I'm not nearly as concerned about whether God is on OUR side as I am whether we are on GOD'S side." He is the take-over God. He is ready to take over what we will GIVE over to Him. That marriage problem, that financial problem, that church trouble, that medical situation, that child who just WON'T do right! God is ready to take over and when He does the walls that surround you don't have a chance. They HAVE to fall, they don't have a choice because "greater is He that is in YOU than he that is in the world!" It's time to get behind the man with the sword in His hand. It's time to see the walls fall and conquer the city.
By Dr. Jeff Steele. First published by SGN Scoops digital magazine in June 2014.
For current issues of SGN Scoops visit https://www.sgnscoops.com/
Tags:
Bible
,
Devotional
,
Dr. Jeff Steele
,
Jericho
,
Joshua
,
Rahab
,
sgn scoops
Posted in
sgn scoops magazine
|
Comments Off

on Breaking Down The Walls
Written by SGN Scoops Staff on January 6, 2012 – 3:33 pm -
NASHVILLE,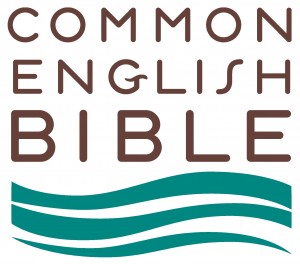 The new Common English Bible is #10 on the CBA Bible Translation Best Seller list for the month of December. Since the list is based on actual unit sales in Christian retail stores in the United States through Oct. 29, 2011, the Common English Bible (Twitter @CommonEngBible) achieved this status after being in stores less than three months.
"We're delighted the Common English Bible is receiving such early overwhelming support and acceptance," says Paul Franklin, PhD, associate publisher. "We see this as confirming our decision to create an academically rigorous yet naturally understandable translation for 21st century English readers; a translation from the original Hebrew, Aramaic, and Greek that's built on common ground."
The best seller achievement comes at the same time the completion of the Common English Bible after four years of translation work was named one of the top 10 religion stories of 2011 as decided by leading religion journalists in the 30th annual Religion Newswriters Association survey.
The Common English Bible is a collaboration of 120 Bible scholars and editors, 77 reading group leaders, and more than 500 average readers from around the world. The translators — from 24 denominations in American, African, Asian, European, and Latino communities — represent such academic institutions as Asbury Theological Seminary, Azusa Pacific University, Bethel Seminary, Denver Seminary, Princeton Theological Seminary, Seattle Pacific University, Wheaton College, Yale University, and many others.
The Common English Bible is written in contemporary idiom at the same reading level as the newspaper USA TODAY — using language that's comfortable and accessible for today's English readers. More than half-a-million copies of the Bible are already in print, including an edition with the Apocrypha. The Common English Bible is available online and in 20 digital formats. A Reference Bible edition and a Daily Companion devotional edition are now also available. Additionally, in 2012, Church/Pew Bibles, Gift and Award Bibles, Large Print Bibles, and Children's Bible editions will be in stores, joining the existing Thinline Bibles, Compact Thin Bibles, and Pocket-Size Bibles, bringing the total variety of Common English Bible stock-keeping units (SKUs) to more than 40.
More than 140 international bloggers are currently participating in the three-month long "Thank You-Come Again-I Promise" blog tour (from November 2011 through January 2012). The tour's Twitter hashtag is #CEBtour. The complete tour schedule, and information about joining the tour, is available at CommonEnglishBible.com/CEB/blogtour.
Visit CommonEnglishBible.com to see comparison translations, learn about the translators, get free downloads, and more.
Tags:
Bible
,
Bible Reading
,
Christian News
,
Common English Bible
,
Faith
,
Ministry
Posted in
Christian interest
|
Comments Off

on Common English Bible is a Bestselling Translation in Record Time