Written by scoopsnews on December 16, 2020 – 7:58 am -
Here is a brand new song by Chris Golden.  It's spinning at SGM RADIO today and we at SGN SCOOPS would like to dedicate
this song to every reader of the magazine and listener to SGM Radio.
Remember Jesus is the REASON for the Season..
SANTA'S PRAYER
A look at the real meaning of Christmas from Santa's perspective.
Featuring William Lee Golden, written by Aaron Boswell, Connie & Steve Tittle. Filmed and edited by Adam Wagner. Chris Golden, vocals, acoustic guitar, & percussion / Dave Innis, piano / Ben Isaacs, upright bass / Jenee' Fleenor, viola & violins
Tags:
Chris Golden
,
The Oak Ridge Boys
Posted in
announcements
|
Comments Off

on Christmas Song Dedication……. "Santa's Prayer" by Chris Golden
Written by Staff on December 9, 2020 – 1:26 pm -
In this edition of Beyond the Song, I want to share Chris Golden's Christmas song called, "Santa's Prayer." I reached out to Chris to find out about this song and what Christmas is like at his place. What is it like, spending the most wonderful time of the year at the Golden's? Find out as Chris and I chat about "Santa's Prayer."
Jantina Baksteen: You have an amazing song on radio this Christmas season, called "Santa's Prayer." Will you share with SGNScoops how this song came to you?
Chris Golden: I played drums for Restless Heart for about five months and during their Christmas tour. It was my favorite song we did on the Christmas Tour. I later found out my friend Aaron Boswell had written it over 25 years ago. I am a fan of his writing and knew I wanted to record my own version. I think it is a classic in the making.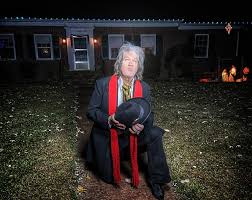 JB: What is the message of this song?
CG: Santa talks to Jesus (we are all Santa) and says "I am just a pawn…you were born a king…and the greatest gift they will ever receive is the love that brings Santa to his knees."
JB: How do you dress up for this season?
CG: About like I always do. But a little extra! Time to bring out the velvet, gold and red scarves, 3/4 coat, sparkles and boots. 
JB: What is your personal Santa's prayer, and what is your prayer for the world, especially in this time of sadness because of the crisis that holds the world in its grip?
CG: Have mercy on us Lord, bless our loved ones, keep them from danger, let you angels watch over us, guide us, guard us, forgive us; and when life is over, give us all a home in heaven without the loss of one.
JB: How can we receive the greatest gift ?
CG: It is given freely, all we have to do is humble ourselves and ask for it.
JB: What is your greatest memory of Christmas?
CG: Too many great memories. My childhood: Going home to south Alabama, visiting my cousins, sleeping on the floor, eating too much, trying Aunt Rowena's eggnog, playing and singing at every get together.
As a grown up: My three children running downstairs to see what was waiting. Laughter, music.
JB: What was it like to have your dad featured in the video of that song?
CG: Dad is a natural and I am blessed to still have my father. He is a natural and it was a real blessing to have him be a major part of the video.
JB: Do you have a personal wish for this 2020 Christmas?
CG: That all my family and friends have good health.
JB: As we look towards 2021, what will we see coming from you?
CG: More videos, maybe a series. I will do select road dates, and continue to produce other artists. I have also been working on a project with my family…my father, brothers, and children.. we have recorded 31 songs with Ben Isaacs and Michael Sykes producing, and already have six documentary-style videos in the can, of the making of the album with three generations of Goldens.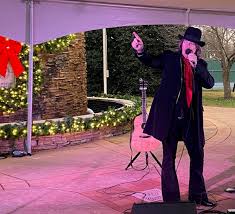 JB: What does a tender 'Tennessee Christmas' look like at your home? 
CG: Traditions, family! Traditions: Gumbo on Christmas Eve, read the Bible story in Luke 2, play music and sing with the kids, ride through the neighborhood Christmas Eve and ring my sleigh bells around midnight. You can hear them a half mile away. It brings me joy. It's a wonderful life!
We hope all of our readers have enjoyed this glimpse into a Golden Christmas, and that you will enjoy this song by Chris Golden, entitled "Santa's Prayer."
Thanks so much, Chris, for this wonderful song, and for sharing your family traditions with SGNScoops. We wish you and yours a wonderful Christmas, and God's blessings for 2021 and all the new plans you're working on.
By Jantina Baksteen
Phone Friendly SGN Scoops Magazine Here
Find SGN Scoops Magazine On Facebook Here
Download SGN Scoops Magazine PDF Here
Listen To Today's Southern Gospel Here
Tags:
Chris Golden
,
christian country
,
gospel music
,
Inspirational Country
,
Santa's Prayer
,
William Golden
Posted in
artists
,
Beyond the Song
|
Comments Off

on Beyond the Song: Christmas with Chris Golden
Written by scoopsnews on July 2, 2020 – 3:39 am -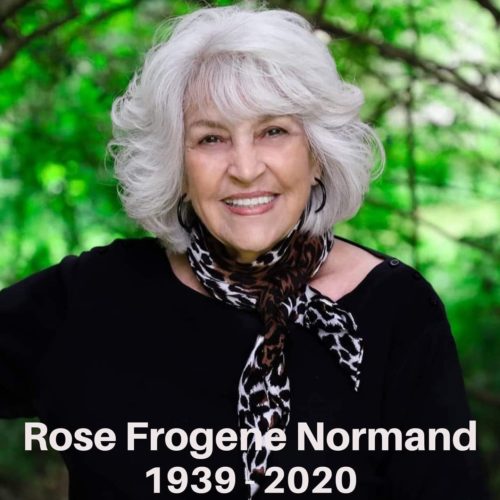 From Chris Golden:
Family was everything to her, and she was everything to her family. We were gathered around her bed tonight as she made her journey to that sweet bye and bye. We rejoice knowing she is suffering no more, and is now at peace where she always wanted to go.
Arrangements are forthcoming.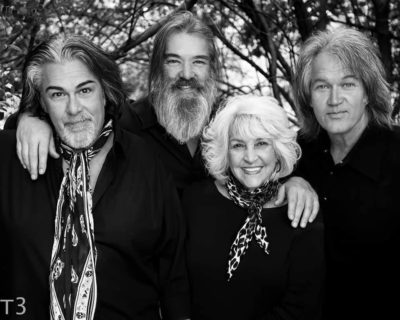 We at SGN Scoops are praying for the family. Please join us.
Tags:
Chris Golden
Posted in
announcements
|
Comments Off

on Please Pray for The Normand And Golden Family
Written by scoopsnews on June 18, 2020 – 6:08 am -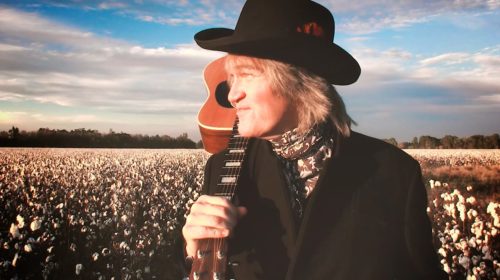 Chris is Back with Back to Back #1's ……. "Thank You Lord For This Day" Is #1 again
for the month of July.
Congratulations Chris. We are praying for your Mom and family
during this time.  Congratuations brother!
| | | |
| --- | --- | --- |
| 1 | Thank You Lord For This Day | Chris Golden/Independent |
| 2 | Patiently Waiting | Steve Bridgmon/Independent |
| 3 | A Day | Carol Barham/M.A.C. Records |
| 4 | Riding The Wind | Jackson Heights/CenterStage Music Group |
| 5 | That Little Crowded Room | Tim Menzies/New Day Records |
| 6 | My Last Day Here | MARK209/Independent |
| 7 | Top Of The Cross | Shellem Cline/Tire Swing Records |
| 8 | He Is There | Jim Sheldon/Zenith Records |
| 9 | Preacher's Daughter | Pardoned/Mansion |
| 10 | Climb | BloodBought/Independent |
| 11 | Moments | Wade Phillips/Independent |
| 12 | It's Only The Beginning | Bev McCann/Independent |
| 13 | The Little Wooden Church On The Hill | Dennis Jolly/Independent |
| 14 | I Am Not Afraid | Donna Ulisse/Billy Blue Records |
| 15 | I Love To Tell The Story | Mary James/Independent |
| 16 | Singin' Mama To Sleep | Christian Davis/ Independent |
| 17 | Blind Man In The Bleachers | Aaron Wilburn/Independent |
| 18 | Holy Ghost Reaction | Kevin & Kim Abney/ Independent |
| 19 | When I Come To You Lord | Hunter May/Independent |
| 20 | Fit For A King | Gene Watson/Independent |
| 21 | I Talk To God | Mary Burke/Independent |
| 22 | My Lord Is Taking Good Care Of Me | Detty SIsters/Independent |
| 23 | A Greater Healing | Melissa Evans/Chapel Valley |
| 24 | I Won't Turn Around | Carter Family Band/Independent |
| 25 | I Am Not Afraid | Donna Ulisse/Billy Blue Records |
| 26 | I've Come Too Far | Tammy Norris/Independent |
| 27 | Praise The Lord | Carroll Roberson/CRM Records |
| 28 | Beginning Again | Greg Sullivan/Independent |
| 29 | Broken China | Michael Roberts/Independent |
| 30 | Too Fast | Misty Freeman/Daywind Records |
| 31 | Season Of Change | Appointed 2/Independent |
| 32 | Fearfully and Wonderfully Made | Journeys/Chapel Valley |
| 33 | What Does God Look Like | Grascalls/Independent |
| 34 | One Drop Of Blood | Eades Family/Independent |
| 35 | Superman | Greg McDougal/Independent |
| 36 | God In The Guitar Stings | Mitchell Whisnant/Independent |
| 37 | Little Talk With Jesus | Tonja Rose/Mansion |
| 38 | Still A Special Place | Tony Alan Bates/Independent |
| 39 | Build One For Me | Ed Meadows/Independent |
| 40 | He Hears My Every Prayer | Jessica Horton/M.A.C.Records |
Tags:
Chris Golden
,
Christian Country Top 40
Posted in
announcements
|
Comments Off

on Congratulations to Chris Golden and The Top 40 in Christian Country (July 2020) SGN SCOOPS
Written by Staff on March 25, 2020 – 2:43 pm -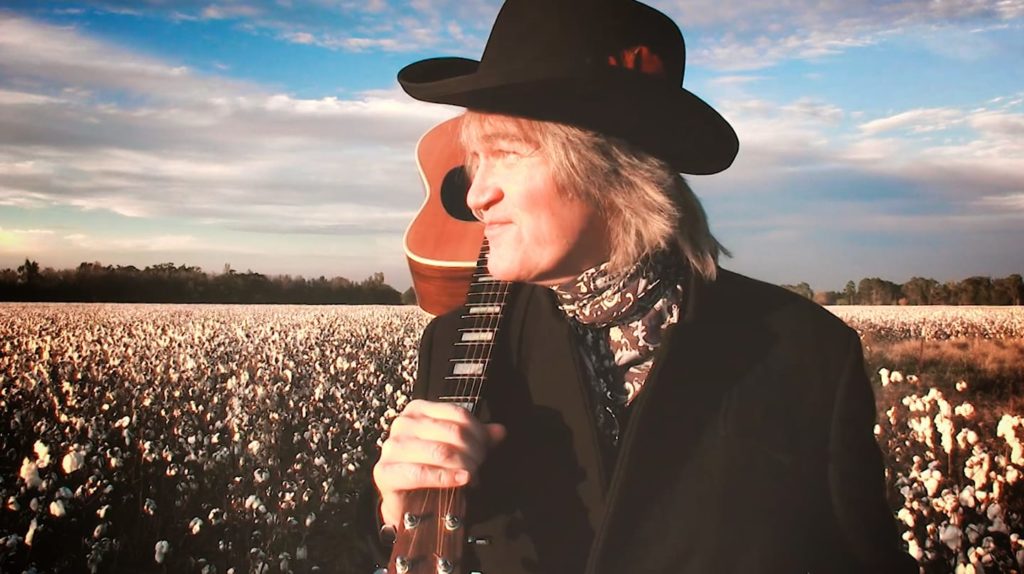 Chris Golden was born into country music royalty as the son of William Golden of the Oak Ridge Boys. Raised in music, Chris has naturally assumed such roles as an engineer, sound man, promoter, photographer, and many more throughout the industry. The gifted vocalist, songwriter, and instrumentalist played with the Oak Ridge Boys, Alabama, and Restless Heart, as well as with his brother, Rusty, as the Goldens.
In the current decade, Chris has released eight solo recordings, in both country and Christian country music. His songs and videos have been recognized by leading music magazines as well as the ICGMA and the ICM Awards. His latest recording, "Grateful," has generated the top single of the same name. 
Chris was recently interviewed by Jantina Baksteen.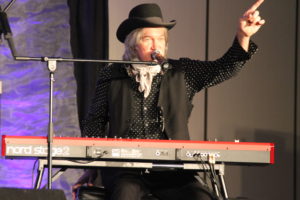 JB: Can you share your testimony with us?
CG: I was raised in church and first gave my heart to the Lord at a revival in South Alabama when I was about 13 or 14 years old. Out of high school, I slipped away from my raising and started living the lifestyle that pleased me. You would have thought I had forgotten everything I had been taught. Sometimes a man has to take the long way around to come back to the things he holds dear. I rededicated my life in 1998, but didn't get baptized until I was in my mid 40's. It was after, what I believe to be an angel, told me to "play for the One who gave you the gift." I got baptized in the Jordan last year on a trip to Israel and a white dove landed 10 feet from me. I knew it was a God wink letting me know I am right where he wants me. 
JB: What's your favorite Bible verse and why?
CG: Luke 6:31 "Do unto others as you would have them do unto you," because it is the great commandment, the golden rule. 
JB: Your current radio song is "Grateful," from the same titled album. Can you tell us something about that song? 
CG: I did not write it, but in those cases I always try to pick songs I wish I had written, songs that resonate with my core. I was listening to songs pitched to my father by Dave Cobb (producer for Chris Stapleton, Jason Isbell, others) for the Oaks' latest project. I knew at first listen I would record it but I actually shot the video before I even recorded the song. We have a family farm in south Alabama, and the cotton was in full bloom. I only had a small window before it was picked, so on a whim I gathered some cameras and tripods, rented a drone, and shot the video with help from my cousin Ron and a friend from Nashville. We filmed around the Holiness Church where I gave my heart to Jesus and where I first sang, and the little graveyard where all my people are, so it became a special project for me. I was grateful for it to receive Video of the Year at both the ICM Awards at the Opry House, and the ICGMA. At the time we filmed it, I didn't even know who wrote the song because I thought it was named "The Road That Lies Ahead." Turns out it was named "Grateful," which has been my hashtag for the last several years. "Grateful" for each opportunity to sing. It was written by Bill DiLuigi, Troy Castellano, and Reed Waddle. 
JB: How is "Grateful" doing on the radio charts?
CG: SGNScoops had it as the No. 1 Christian Country song a while back. It is a special song which seems to keep giving and I am glad it got its due. I am very humbled and "Grateful" to radio and all who made it happen. 
JB: You have a quote on the web page that says: "Music is my life, my gift, my love." Can you explain that?
CG: Music is who I am. I know where the gift comes from and I thank the Lord for it. He promised to exalt me if I put him first, so I play for the One who gave me the gift. When I put my hands on a piano, guitar, drums, mandolin, or any instrument, or when I sing… I am giving God the praise. 
JB: Is there anything fans might not know about you?
CG: Music has allowed me to go places I never dreamed I would go, and to perform for every living President. Although I play several instruments and have been fortunate to have always made my living playing and singing, I flunked band in high school.
JB: What is on the horizon for you in the near future?
CG: I sang on the Huckabee show recently, and at least three more singles off the new album before it is said and done. I plan to shoot as many videos as well. I have been busy in the studio producing Elaine Roy's (The Roys) new solo album, a band from Indiana, Faith Country, and also producing award winning singer/songwriter Greg McDougal. On the weekends I got out and do live performances, and will also be doing several select Christmas shows this year. 
JB: What would be on top of your bucket list?
CG: That list is way too long for me. I need a bigger bucket. 

You can find Chris Golden on the web at chrisgolden.net and that will lead you to all his social media sites. 
By Jantina Baksteen
First published by the SGNScoops Magazine in October 2019
More news from SGNScoops Magazine:
Did you know that you can receive the printed, full-color version of SGNScoops Magazine by subscription? Find out more 
HERE
.
Find SGNScoops Magazine On Facebook 
HERE.
You can download the latest edition of SGNScoops Magazine 
HERE.
Read the latest edition of SGNScoops Magazine online
HERE.
Listen To Today's Gospel Music
HERE
Tags:
Chris Golden
,
christian country
,
gospel music
,
oak ridge boys
,
sgnscoops
,
Southern Gospel Music
,
William Golden
Posted in
artists
,
Beyond the Song
|
Comments Off

on Chris Golden is Grateful
Written by scoopsnews on February 18, 2020 – 1:43 pm -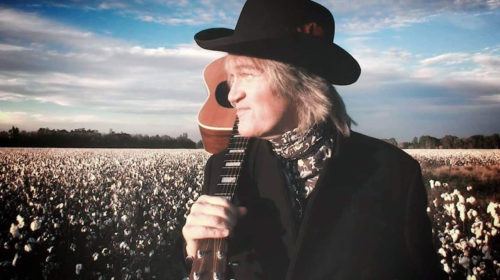 February 17, 2020
Nashville, TN – Chris Golden is celebrating another stellar year in the music industry. After being named 2019 Entertainer of theYear at the Inspirational Country Music Association Awards, he has been nominated in four categories this year. The 25th Annual ICMA Awards will take place on April 16, 2020 and Golden has been nominated as Entertainer of the Year, Musician of the Year, Male Vocalist of the Year, and Producer of the Year.Golden has received nominations for numerous other awards, including Absolutely Gospel Country Artist of the Year.
Chris Golden's history in the music industry is epic and spans the genres. He has roots from his tenure on tour with Alabama, Restless Heart, and the Oak Ridge Boys, but his heart for serving the Lord has led him to where he is today. Golden'sability to captivate an audience with an inspirational message has afforded him opportunities to perform for every living United States President, Dollywood, The Opry House, Larry's Country Diner, and on tour in Israel. He has opened for Lee Greenwood, Jimmy Fortune, T. Graham Brown and The Gatlins… doing gospel music at all of those shows. Golden is taking gospel music everywhere he goes, sharing a message through his music. "He doesn't preach, but you get the message," shared Reverend Jay Jackson.
Golden has produced some noteworthy albums for artists such as female vocalists Delnora Reed and Elaine Roy, Faith Country, and reigning ICMA award winner, Greg McDougaland was thrilled to see McDougal named 2019 Music Evangelist of the Year. Golden shared, "I've been blessed to work with some of the most talented people in the music industry, and I'm excited to see artists I produce doing so well." His ability to play multiple instruments allows him to hear the arrangements coming together before the tracks are even recorded, which is an asset to the groups he produces records for. He played six instruments on the latest album for on his own single "Grateful,"which just hit number one on the charts, making it the fourth number one single he has produced recently. The "Grateful"video also won video of the year in 2019.
It is rare that an artist with such renowned experience, roots and raw talent is so down-to-earth, but that is the heart of Chris Golden. The sincerity in his heart and his love for the Lord was unmistakable as he sang "Thank you Lord for this Day" on TBN's The Huckabee Show. Mike Huckabee said, "God hasdefinitely given you the gift!" Golden looks forward to another exciting year in ministry, sharing his talent through a message of hope wherever the good Lord takes him.
Visit Chris Golden online at:  http://www.chrisgolden.net/ to learn more and be sure to like his Facebook page to stay in touch with his latest news. If you'd like to bring Chris to your church or special event for a concert, you can reach him at (615) 479-6101.
Artist Contact:  Chris Golden – chrisgoldenmusic@gmail.com – (615) 479-6101
Publicity contact:  Marcie Gray – publicity@marciegmanagement.com – (865) 804-8200
Grateful Video Link:  https://youtu.be/qMNWhkrThDs
Promo Photo Credit:  Chris Golden
Tags:
Chris Golden
Posted in
announcements
|
Comments Off

on SINGER, INSTRUMENTALIST, PRODUCER CHRIS GOLDEN NOMINATED FOR MULTIPLE AWARDS
Written by Staff on September 15, 2019 – 10:30 am -
Friends of SGNScoops will remember that prayers were requested for Frogene Normand, mother of Rusty, Craig, and Chris Golden when she was diagnosed with cancer. 
Chris Golden posted the following on September 12, 2019:
One month ago today after weeks of nausea and pain, Mom went to the Emergency room where they found a mass in her pancreas which was blocking her biliary duct. She went by ambulance from Brewton, AL to Pensacola, FL to have more tests and a stent put in. It was about a week later after a ERCP and biopsy, the specialist determined the obstruction was adenocarcinoma… Pancreatic Cancer.
She seemed to do a little better over the next few days and was trying to gain strength to meet with the team at Vanderbilt on Sept. 5. The stent failed and she took a turn for the worse. Severly dehydrayed, she came to Nashville and spent 4 days and 3 nights at Vanderbilt Hospital where they had to put another stent in before meeting with the oncologist and surgeon for a consultation. After a couple of months of pain and suffering and a 4 day hospital stay, she was very weak..so they wanted her to go home (to my house) to rest and gain strength for the next step.
That step will be today. More scans and more labs to find out how aggressive it is and what the next step will be.
I am happy to report that after 7 days, she is up walking, her color is much better, appetite is slowly coming back, and she is hydrated and prayed up. We know many of you are praying earnest prayers. She can feel them. Keep them coming.
It's all about the next step… and we give Him praise for each small victory.
We will try to update as we have news to share.
Chris had further news on September 13, 2019:
Yesterday Rusty and I took Mom to Vanderbilt for another round of scans and labs and to meet with the Chief surgeon of the pancreatic team. After reviewing the scans he advised against doing surgery because of where the tumor is located, a little more than 180 degrees around the portal vein and also the vena cava. He was afraid he would not be able to get it all, and said if it were his mother, he would not do the surgery. We appreciate his honesty and care. So, we move on to the next step…meeting with the oncologist Monday afternoon to discuss other options.
I checked my phone and Mom had walked over a half mile yesterday which might as well been a marathon considering her condition for the last few weeks. On the way home we talked about the old Nashville restaurant Ireland's So we had steak and bisquits for supper. Although she has lost a lot of weight, she is stronger than she has been, and is prayed up. Our father came by last night after an Opry show, and they had a great visit till after midnight. This morning we enjoyed the fresh pear preserves Aunt Lanette sent.
We appreciate all the kind cards and messages, and especially the prayers. Keep them coming.
#teamfrogene
Keep informed on Chris Golden HERE
And Rusty Golden HERE
Tags:
cancer
,
Chris Golden
,
Frogene Normand
,
prayers
,
Rusty Golden
,
William Lee Golden
Posted in
announcements
,
artists
|
Comments Off

on Keep praying for Frogene Normand, mother of Rusty and Chris Golden
Written by Staff on August 31, 2019 – 11:31 am -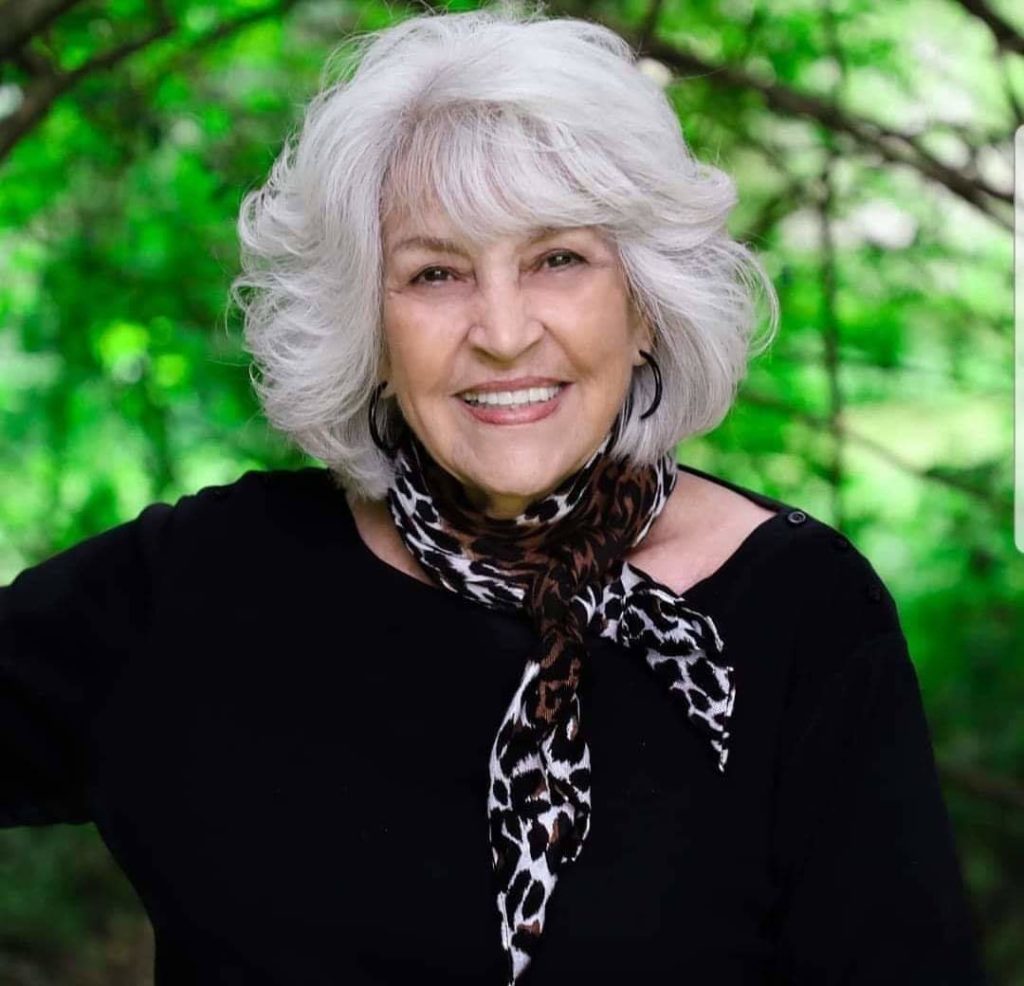 Rusty and Chris Golden, both singer/songwriters and active in the Christian music industry, have requested prayer for their mother, Frogene Normand.
Chris posted the following on Facebook earlier today:
URGENT PRAYERS NEEDED!
Our dear mother was diagnosed with pancreatic cancer a few days ago and after weeks of pain, sickness, and suffering, she is trying to gain strength enough to make the trip from south Alabama to Nashville today. Brother Rusty is with her and will be taking her straight to the hospital. We have an appointment with the team at Vanderbilt next week for consultation about the next steps and a treatment plan. Please join our family in praying for strength, guidance and direction, wisdom, and healing if it be His Will.
Chris, Rusty, and their brother Craig, are sons of Frogene Normand and William Lee Golden of the Oak Ridge Boys.
For more information please follow Chris Golden on Facebook HERE.
Tags:
Chris Golden
,
Christian Country Music
,
Christian Music
,
Frogene Normand
,
oak ridge boys
,
Rusty Golden
,
William Lee Golden
Posted in
announcements
,
artists
|
Comments Off

on Prayers requested for mother of Rusty and Chris Golden
Written by Staff on July 26, 2018 – 3:49 pm -
TUNE IN ALERT: Chris Golden, Christian Country artist, will be the musical guest on the the Huckabee Show this weekend on TBN.
Tune in on Saturday at 5pm and 8pm (4pm and 7pm CST), and Sunday at 5pm and 8pm (4 and 7pm CST)
More about Chris: "It's his recent solo work that best showcases Golden's gifts. He has released five critically acclaimed solo projects including CenterStage, which garnered rave reviews from Billboard magazine, and his gospel offering Sunday Shoes which was named Power Source Magazine's 'Album of the Month.' In 2011, Chris stepped back in the spotlight as a television host, filming 13 episodes before a live audience for a web based series called Late Night Nashville with Chris Golden, and continues to host his annual Family and Friends concerts.  His latest album entitled Shoebox was released in the Fall of 2013 with the first video Shoebox now in rotation on ZUUS Country Network and featured as 'Breakout Artist of the Week" and appearing in the TOP 10 Countdown.  Most recently, Chris garnered his first number one song in Cashbox Magazine with 'A Different Light' and was named Christian Voice Magazine's 2016 'Crossover Artist of the Year".
    "Music is my life, my gift, my love… and I feel like I would be turning my back on my calling if I didn't keep doing this," he says. "I love and live to entertain." For more on Chris see his website
here
.
Chris Golden is featured in the latest edition of SGNSCOOPS.
Read the full SGNScoops Magazine July 2018 HERE
Download the PDF of SGNScoops Magazine 
HERE
Find SGNScoops On Facebook 
HERE
Listen To Today's Gospel Music Online 
HERE
Tags:
Chris Golden
,
christian country
,
tbn
Posted in
announcements
,
artists
|
Comments Off

on Chris Golden to appear on the Huckabee Show
Written by Staff on September 9, 2016 – 9:34 am -
Nashville, TN  (September 8, 2016) – Chris Golden along with Monarch Talent Management announce an exciting collaboration that will impact the world of Gospel music.
With the release of Chris Golden's newest project, Less of Me, Golden shares a symbolic meaning of where his life is at this time.  "Music is my life, my gift, my love", says Golden.  And making music is the center of his focus.
"Producing a Gospel project is just a natural progression, I always knew that I would", responded Golden when asked about the timing of Less of Me.  His previous project, Sunday Shoes, is a reflection of a journey that began with church and hard work in Tennessee and Alabama.  Life then brought trails into the entertainment world, in both Country and Rock music and back to his roots.  Golden describes the need to polish up those "Sunday Shoes" that have become scuffed through the years.
Marie Lange, President of Monarch Talent Management said, "Chris Golden is returning to his first musical love.  We will work together to identify new opportunities that support his vast talent."  The alliance was announced in Nashville, TN this week.
Chris Golden is no stranger to the world of music having rich musical roots.  From national television appearances to major record deals.  Golden is perhaps best known for his years with the Oak Ridge Boys.  Recently, Christian Voice named Golden as 2016 Crossover Artist of the Year.  Adding to Golden's recent recognition are nominations from the International Christian Gospel Music Association (ICGMA).  Golden was also named the ICGMA's Crossover Artist of the Year.
The newest album, Less of Me, features all three of Golden's children with daughter Elizabeth playing fiddle as well.  A highlight for Golden was having his father, William Lee Golden and Golden's daughter joining on "Thank God for Kids".  "I can not think of a more appropriate song for three generations to sing together", Golden said.
The mission of MTM is to partner the artists that have signed with Monarch Talent Management to work diligently with venues/promoters to provide them with quality performances.  MTM focuses primarily on established Artists with a quality product that have 10 plus years performing in the Traditional Country, Southern Gospel, and Contemporary Christian genre.
For more information, visit Monarch Talent Management at www.mtmagency.net
For more information on Chris Golden including his music and touring schedule, visit www.chrisgolden.net
For more Gospel music news, click here.
Tags:
Chris Golden
,
Christian Music
,
gospel music
,
Monarch Talent Management
Posted in
announcements
,
artists
|
Comments Off

on CHRIS GOLDEN WALKING A NEW ROAD IN "SUNDAY SHOES", JOINS MONARCH TALENT MANAGEMENT