Written by SGN Scoops on November 13, 2012 – 5:01 am -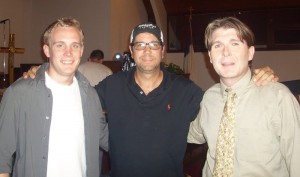 Actor/entertainer Randall Franks, "Officer Randy Goode" from TV's "In the Heat of the Night," stars with fellow CBS alumnus John Schneider in the new film "Lukewarm" releasing to DVD and On Demand Nov. 13.
Franks said he looks forward to the release of his fourth film in a year.
"This is an engaging story of a young couple – Luke and Jesse finding their way in a world pulling them in all different directions except towards one another," he said. "This is a tremendous cast who enveloped themselves in the roles to bring director Thomas Makowski's vision to life. I am pleased to be included in a project with John. I think he does wonderful work."
Franks portrays John Keebley who is both a pastor and surrogate father to the main character Luke Rogers, portrayed by actor Jeremy Jones, in his first lead role.
"Jeremy brought so much to his role and I think that viewers will be drawn to performances by he and Nicole Gale Anderson, who plays his girlfriend Jesse, as they struggle to define their relationship and the role God should play in their lives," he said. Read more »
Tags:
bluegrass
,
Christian Film
,
Christian movies
,
International Bluegrass Music Museum
,
Jeremy Jones
,
Randall Franks
,
Thomas Makowski
Posted in
announcements
,
christian entertainment
|
Comments Off

on Randall Franks stars with all-star cast in new film "Lukewarm"
Written by SGN Scoops on March 2, 2012 – 2:40 pm -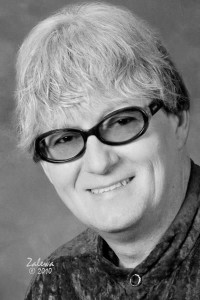 Raleigh, NC — Heartwarming artist, Danny Jones is working on the film score for Secrets in the Snow (2012).  His song "Dream Giver" off latest album Chosen to Dream has been selected for the film which is set to premier in Raleigh spring 2012. 
 
"Secrets in the Snow is like the Breakfast Club caught in a snowstorm.  It's a wonderful movie shot in Raleigh, NC."  Said Jones.  The film is produced by Brittany Goodwin Daniels. 
 
Danny Jones has written and composed scores for over forty major motion pictures.  In Nashville, he won the Crown Jewel Contemporary Christian Artist of the Year award (2011).  Recently Silver Starr Sargent, who is famous for his work as vocal coach and road manager to New Kids on the Block, has selected Jones' song "Run" to record on his latest album. 
The Marengo, Indiana native is booked through his agent Pattie Howard.  Howard is notable for her work as a background singer for the late Whitney Houston as well as singing in The Preachers Wife and The Color Purple.  She also traveled with Dottie and Reba Rambo and recorded background vocals for Michael Jackson's "Man in the Mirror." 
 
"I've went through a lot of hard times, but I've not given up on my dreams.  I think God gives us dreams when we are very young, and I've persevered." Said Jones.  "I'm going to be taking my music to new avenues.  Not just Christian films, but also secular films.  It is easy to sing through the four walls of the church.  I have to go into these secular areas to ministry. If I don't how will they know?"
 
For more information about Danny Jones,
visit http://www.dannyjonesmusic.com.
 
For more information about Homeland Inspiration Group,
visit http://www.homelandinspirationgroup.com.
Tags:
brittany Goodwin Daniels
,
Christian Film
,
Danny Jones
,
Southern Gospel Music
Posted in
announcements
,
christian entertainment
|
Comments Off

on Danny Jones music to be featured in Secrets in the Snow (2012)
Written by SGN Scoops on October 10, 2011 – 3:40 am -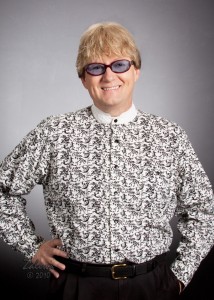 {EHA-Nashville, TN} Homeland Entertainment/Heartwarming Records artist, Danny Jones, announces his song "Dream Giver" is to be featured in the Christian motion picture, "Secrets in the Snow," that will be distributed in March 2012. The movie is to be filmed in November and Danny will be singing it himself. The film is a story of survival and will especially appeal to teens and young viewers. Danny was recently placed in the top 5 nominations for "Crown Jewel Artist 2011" with the USAGEM. The awards will be handed out November 19 at the Texas Troubadour Theatre in Nashville during the organization's annual convention. For more info on Danny Jones: Office@EHA-Nashville.com
Tags:
christian entertainment
,
Christian Film
,
Danny Jones
,
eha-nashville
,
Evie Hawkins
,
Secrets in the Snow
,
Southern Gospel News
,
USAGEM
Posted in
announcements
|
Comments Off

on Danny Jones "Dream Giver" to be Featured in Movie
Written by SGN Scoops on July 19, 2011 – 8:03 am -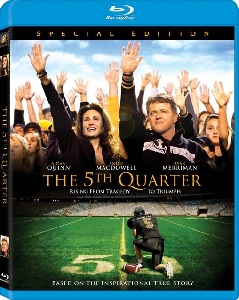 LOS ANGELES, July 19, 2011 /Christian Newswire/ — Fox Home Entertainment will release THE 5TH QUARTER, by writer/director Rick Bieber (Crazy), and starring Andie MacDowell (Groundhog Day) and Aidan Quinn (Legends of the Fall) on DVD on August 30 and on Demand following the DVD release.
 THE 5TH QUARTER is an emotional true story about family, inspiration, football and the precious gift of life. When a tragic car crash claims the life of 15 year-old Luke Abbate, his older brother Jon considers ending his college football career but instead decides to honor his brother's memory by continuing to play — and lead. With approval from his coach Jon changes his jersey to Luke's number five and dedicates the upcoming season to the remembrance of his fallen younger brother. Driven by Luke's memory, Jon leads his underdog Wake Forest Demon Deacons all the way to the ACC Championship and designation as "most improved team in America." With the support of his heartbroken but determined family, Jon helps rally a team, a school and a community to achieve more than could ever have been imagined.
"This is an incredible true story of how grace can abound when we accept and cooperate with God's plan, even in even the most difficult situations," said director Rick Bieber. "I'm honored to have worked with Aidan and Andie, whose talent as actors does justice to this remarkably faith-filled and inspiring story."
THE 5TH QUARTER had a limited theatrical release after wowing crowds at The Heartland and Hollywood Film Festivals and winning Best Picture at the Charleston, Long Island and Louisville International Film Festivals. It also won Best Screenplay at the Boston Film Festival.
"We are very excited to be releasing such an uplifting and well-crafted film," said Simon Swart, Exec. VP of Twentieth Century Fox Home Entertainment. "We believe that the Abbate's story will impact families across the country with its message of faithful perseverance in the face of tragedy."
Tags:
Aidan Quinn
,
Andie MacDowell
,
Boston Film Festival
,
Christian Film
,
Fox Home Entertainment
,
Heartland and Hollywood Film Fiestivals
,
Rick Bieber
,
the 5th Quarter
Posted in
christian entertainment
|
Comments Off

on Aidan Quinn and Andie MacDowell Star in Emotional True Story of Christian Family's Journey from Personal Tragedy to Life-Giving Heroism
Written by SGN Scoops on July 18, 2011 – 8:43 am -
NASHVILLE /Christian Newswire/ — From more than 20 years in the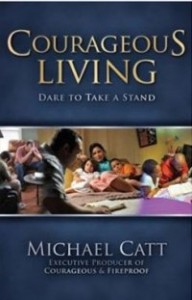 pulpit, Sherwood Baptist Church Senior Pastor Michael Catt calls godly fathers "an endangered species."   His response includes a challenging new book, Courageous Living–Dare to Take a Stand, launching September 2011.
 
"I'm asking God to give His men the tenacity that seems strangely lacking in this hour," Catt said. "Caleb was an old man when he said, 'Give me this mountain.' Samuel was a young man when he heard from God. I ask God to use this book to call men from every generation to new courage."
KEY IDEAS:
·         As headlines declare "The End of Men," Sherwood Church senior pastor and executive film producer Michael Catt issues a call to "man up"
·         From Abraham to Paul, certain men in the Bible model courageous living
·         Courageous lives result from relationship with God and knowledge of His word
 
Tags:
B&P Publishing Group
,
Christian Authors
,
Christian Books
,
Christian Film
,
christian films
,
Courageous Living
,
Facing the Giants
,
Fireproof
,
flywheel
,
LifeWay Christian Resources
,
Pastor Michael Catt
,
Sherwood Baptist Church
Posted in
Christian interest
|
Comments Off

on Sherwood Senior Pastor Michael Catt Calls for 'Courageous Living'