Written by Staff on June 26, 2020 – 5:58 am -
Stow, OH (June 25, 2020) – After much prayer, consultation and taking a long look at the big picture of how this Covid-19 crisis has impacted every aspect of our lives, I have made peace with the decision to suspend all EHSS touring for 2020. We are hopeful to resume touring in March 2021. However, should things dramatically change and we can all gather together sooner safely, you will be the first to know!
As a leader, I not only feel a responsibility for livelihoods, but also for the LIVES of everyone involved! I feel this for you too, the extended EHSS family whom we have come to love and adore. The concern for the health and safety of everyone is more important to me than trying to go forward with a tour.
I sincerely apologize for any inconvenience this may cause you. Please know that we are working to reschedule our 2020 dates and look forward to seeing you all in 2021. Ticketing questions should be directed to the point of purchase.
The good news is we WILL carry on! We are taking this opportunity to expand our territory by turning our Friday evening "Ernie's Living Room Sing" into a longer expanded weekly concert series/ TV/webisode.
The debut will be September 11, 2020 at 7:00 PM EST. We will start with a special themed program that you will NOT want to miss!
For now, these weekly programs will be broadcast on the EHSS Facebook fan page, as well as on my YouTube channel. I have tons of creative ideas that have me brimming with excitement!
In closing, many sweet people like you, for the last 33 years have asked me, "How can I help you, Ernie?" I have always said, "If I ever figure that out, I'll let you know." Here is how you can help: pray, spread the word, and "partner" with us by going to www.ErnieHaase.com and clicking on the PARTNER tab (Coming Soon). There, you will find out how you can help us make "Something Beautiful" out of this gift of crisis. I say "gift" because I truly believe this quote to be true:
"The Greek root of the word crisis is 'to sift,' as in to shake out the excesses and leave only what's important. That's what crises do. They shake things up until we are forced to hold on to only what matters most. The rest falls away."- Glennon Doyle
As you can see, I have a lot of work to do. Do not think that I don't have reservations; I am human. But I'd rather walk into what is possible with hope and faith in a divine plan than sit and cry over what used to be. That has never been me, and it is not going to be me now.
Thank you for your loving support…it's time to WAKE UP and go to work.
Here we go!
Ernie
Ernie Haase & Signature Sound
Visit EHSS website HERE
Tags:
Christian Music
,
COVID-19
,
Ernie Haase
,
Ernie Haase & Signature Sound
,
gospel music
,
Southern Gospel Music
Posted in
announcements
,
artists
|
Comments Off

on Ernie Haase & Signature Sound Suspends 2020 Tour; Announces New Endeavor
Written by Staff on June 17, 2020 – 3:36 pm -

Bridging the gap between the artist and the audience in a fresh way
NASHVILLE, Tenn. (June 16 2020)  – Scott Godsey of Godsey Media Management announces the beginning of a new era, Arize Partners.  Arize Partners strives to bring artists and audiences together as partners in ministry with exclusive access and content.
The new service is set to officially launch on Friday, June 19, 2020 at 5:00 PM ET with Brian Free and Assurance, Karen Peck and New River, 11th Hour, Tribute, Hoppers, Talleys, Aaron Wilburn, LeFevre Quartet, Whisnants, Nelons, Freemans, Abraham Productions and more to be featured.
Scott Godsey explains, "The last few months have taught us that we need each other now more than ever. Faith based music Artists that you know, love, follow, and support saw their livelihoods ripped away. Godsey Media stepped in quickly with The HopeSings Concert Series to raise financial support for them. Because of their supporters around the world, we were able to generate over $300,000.00 to help these artists get through the unique time of quarantine and social distancing.  We heard from many supporters that wanted to do more for the music that creates life change.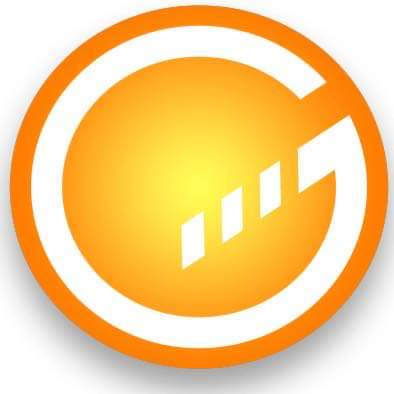 Scott and his team at Godsey Media saw the success of the HopeSings Concert Series and have worked to create a sustainable model that continues support for the artists as they start looking at what the new normal is going to become.  The idea is to create partnerships with access and benefits like never before. A true win-win for artists and supporters.  The team for music artists is expanding beyond the people singing the songs on stage.
Arize Partners is just that, a platform that creates a partnership between the audience and the artist they want to support. The partners will get exclusive access, music, concerts, merchandise, and so much more. You select a tier of support and then enjoy the benefits. In turn, the audience's financial support helps the artist to have a solid foundation of income as well as the ability to go to churches and venues that could not cover their travel expenses.
Scott continues, "We believe that Arize Partners will allow our friends to keep ministering the Gospel through the reach of the internet regardless of the travel situation or lack of music sales. It will also allow audiences that love these artists the ability to stay connected on a regular basis and have unprecedented access to the music and the ministry."
For more information about Arize Partners visit the website
HERE
.
Did you know that you can receive the printed, full-color version of SGNScoops Magazine by subscription? Find out more 
HERE
.
Tags:
Arize Partners
,
Christian Music
,
Godsey Media Management
,
gospel music
,
Scott Godsey
,
Southern Gospel Music
Posted in
announcements
,
artists
|
Comments Off

on Godsey Media Announces Arize Partners Program
Written by Staff on June 11, 2020 – 12:06 pm -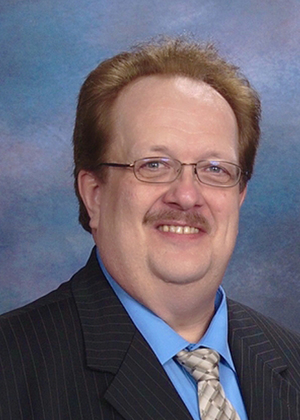 SGNScoops Magazine is pleased to welcome new reviewer Jeff Lowe to our elite roster of writers. Jeff will be reviewing new music every month. We know everyone will welcome him and all artists will start sharing their latest projects with him.
Special thanks to Randall Hamm who has been doing our reviews for many years now. Many of you know and love Randall and have been following his steps toward health. He has had to deal with many issues since last fall, and so far has come through them all with grace. Please continue praying for our friend Randall. Thank you, Randall, for all of your hard work for SGNScoops!
We also wish to thank Justin Gilmore who has been doing double duty in the interim. Justin has been a consistent feature writer for SGNScoops, and in the last few months, has also been submitting his reviews on new music. Now he gets to take a deep breath and go back to lending his capable pen to the lives and thoughts of the terrific artists that we feature in SGNScoops Magazine. Thank you, Justin!
Meet Jeff Lowe:
Jeff Lowe, from Massillon, Ohio, has been involved in Southern Gospel Music for 46+ years. In 1974, at the age of 14, Jeff started singing bass with The Soulseekers, a mixed group from his hometown. There have been several groups since that time and in 2009, Jeff started Mercy River Quartet. Eleven years later, the group is still serving the Lord and sharing the gospel of Jesus Christ. Having written for other publications, Jeff is excited to be a part of the SGNScoops family!
SGNScoops Magazine invites all record companies and artists to submit their new releases digitally to Jeff at jeffrey.lowe@sssnet.com . For  those who wish to submit their projects physically, please email Jeff for his address information.
Welcome aboard, Jeff!
Did you know that you can receive the printed, full-color version of SGNScoops Magazine by subscription? Find out more 
HERE
.
Tags:
Christian Music
,
gospel music
,
Jeff Lowe
,
Justin Gilmore
,
Randall Hamm
,
SGNScoops Magazine
,
Southern Gospel Music
Posted in
announcements
,
sgn scoops magazine
|
Comments Off

on Jeff Lowe joins SGNScoops Magazine as Reviewer
Written by Staff on June 5, 2020 – 10:56 am -
Arden, North Carolina (June 5, 2020) — Following a year in which they released two albums and had a #1 song with "Come Sunday Morning," The Old Paths (website HERE), are sharing the many things God's love can do on their new album, "What Love Does," now available on all streaming platforms.
Each song captures the many ways God's boundless love blesses each person, each day.
"What Love Does" begins with "This Is Amazing Grace," telling of all that God has done so that we may live with love and grace. It's followed by the first single, "I Got The Grace, He Gets The Glory," a high-energy and upbeat song describing how God is always a solid foundation to stand on, despite sins and trials.
"When I heard this song, I couldn't help but think that this is the theme for life as a believer," says bass singer Daniel Ashmore who is featured on this song. "I can't take credit for something I didn't do and something I didn't earn, therefore I get the grace and He gets the glory! That's a message we want to share and this song sums it up perfectly."
"You Can't Get Away From God," written by Kenna Turner West, Sue C. Smith and Brian White and featuring Doug Roark, inspired the album's title. Each verse tells vignettes of how people in tough places don't think they'll find relief, yet God is always there for comfort.
The powerful "Pray While You Wait" reminds that God's timing is always perfect. When life feels impossible, know God will come through and you can always pray while you wait.
"Bread," another upbeat song, illustrates how God can accomplish the impossible through the story of the loaves and fishes, while the instrumental "How Great Is Our God" — which features Ashmore on saxophone — allows listeners to feel the music, and pause to appreciate it.
"Look At All I Lost" and the final song "Salvation's Song" talk about no longer being lost after finding Christ, and being freed from guilt, shame and the weight of life. With powerful and moving vocals, these songs capture the theme of the album's title — God's love is capable of amazing things.
"We are so excited about this new album. The title 'What Love Does' is really the theme of the album, reflected in the song selection. We feel this is the best album we've done that really showcases our new sound with our current lineup," says Ashmore. "Through our many failures and different circumstances in life, God exemplifies His love for us in His endless pursuit to save and change us. God is never late, and is always working all things for our good and His glory, because that's what love does."
Listen to What Love Does HERE.
About The Old Paths
In 2003, The Old Paths began its ministry taking the group's name from Jeremiah 6:16 which says, "Thus saith the Lord, Stand ye in the ways, and see, and ask for The Old Paths, where is the good way, and walk therein, and ye shall find rest for your souls." With this vision in mind and a heart for ministry, founding members Douglas Roark and Tim Rackley started The Old Paths as a trio.
The group morphed into a quartet shortly after. They signed with Crossroads Music's Sonlite Records in 2012. Their album "Right Now" was a breakout project for them producing two #1 hits, "Battlestand" and "God's Great," within a six-month span. In 2013, the group was named Favorite New Quartet in the Singing News Fan Awards, and songs like "Love Them to Jesus" and "Ordinary People" also quickly became fan favorites.
The quartet made the decision in 2015 to come off the road for a while due to family circumstances. While the decision was not easy, they left the door open for a possible return to gospel music and touring. When God opened that door for them in 2017, they were ready to walk through it. With a renewed passion for ministry, The Old Paths took the stage again at the Memphis Quartet Show in June 2017.
The group now consists of founding members Tim Rackley and Douglas Roark, longtime bass singer Daniel Ashmore and tenor Steve Ladd.
Tim, Doug and Daniel found the right blend with Steve to be able to come together as The Old Paths again. The goal of the group has stayed the same after all these years to see people come to know Jesus Christ as Savior and to encourage fellow believers. They are thankful that God gave them the chance to return to the platform again to sing and encourage. They could not be more excited about this new stage of their ministry and to see what God has for the group in the future.
About Crossroads:
Crossroads is a market leader in the Southern Gospel, Bluegrass, and Americana fields. Established in 1993, following the combination of Horizon Music Group and Sonlite Records, Crossroads now operates several divisions including Crossroads Label Group (Horizon Records, Sonlite Records, Mountain Home Music, Skyland Records, Pisgah Ridge Records, Crossroads Records, and Organic Records), Crossroads Distribution, Crossroads Radio Promotions, and Crossroads Recording Studios. Led by a strong executive team of Christian music and Bluegrass music veterans, Crossroads combines cutting-edge technology with creative innovation to connect fans with our artists' music.
Did you know that you can receive the printed, full-color version of SGNScoops Magazine by subscription? Find out more 
HERE
.
Tags:
Christian Music
,
crossroads
,
Daniel Ashmore
,
Doug Roark
,
gospel music
,
Southern Gospel Music
,
Steve Ladd
,
The Old Paths
,
Tim Rackley
Posted in
announcements
,
artists
|
Comments Off

on The Old Paths release What Love Does
Written by Staff on June 4, 2020 – 5:16 am -
NASHVILLE, Tenn.— Guy Penrod, one of Gospel Music's most awarded and best-loved vocalists, will be bringing his signature live performance experience to viewers around the globe June 21 as his "Concert On The Couch—A Father's Day Celebration From Franklin Theatre" premiers for one-time online viewing at 7:00 pm Eastern Time. Virtual doors will open at 6:00 pm Eastern Time with special pre-show content. Filmed recently at the historic Franklin Theatre outside Nashville, Penrod's "Concert On The Couch" is being made available in partnership with Thrive Media Streaming. Exclusive online viewing passes, available for a suggested donation of $5, can be reserved beginning tomorrow by registering at guypenrod.com.
"The last few months have been a challenging time for us all," says Penrod. "I couldn't think of a better way to reconnect with so many friends around the world than spending Father's Day evening together. Just a few weeks ago, we filmed a memorable night of hymns, worship songs, and many of my favorites at the historic Franklin Theatre not far from my home. It is my prayer that hearts will be lifted and encouraged as we share a special time of song, laughter and celebration."
"My heart goes out to so many who are suffering and enduring hardship during this season," Penrod continues. "This is a way we can give back. Folks can register and kick back for a great night of music for just a $5 donation, or whatever they'd like to give. So, come join us on Father's Day—we'll just miss getting to hug your neck after the show."
Featuring an all-star band, Penrod's "Concert On The Couch" will include many classic songs of faith, including "Nothing But The Blood," "I Surrender All" and "Leaning On The Everlasting Arms." In addition, Penrod will revisit such concert favorites as "Pray About Everything" and "The Baptism of Jesse Taylor," among others.
A member of the Gospel Music Hall of Fame (Gaither Vocal Band) and Texas Gospel Music Hall of Fame, Guy Penrod has performed at leading venues around the world, including The Grand Ole Opry House, Carnegie Hall and The Sydney Opera House, as well as appearing at CMA Music Fest and the 2017 Presidential Inauguration. With career sales of more than 4 million—including the Platinum-selling long-form video The Best of Guy Penrod—his recordings have set a standard for Gospel Music and consistently top Billboard sales charts.
For further information, visit guypenrod.com, thrivemediastreaming.com, or turningpointpr.com. Follow Penrod on Facebook and Instagram
Did you know that you can receive the printed, full-color version of SGNScoops Magazine by subscription? Find out more
HERE
.
Tags:
Christian Music
,
Father's Day
,
gospel music
,
guy penrod
Posted in
announcements
,
artists
|
Comments Off

on GUY PENROD'S 'CONCERT ON THE COUCH—A FATHER'S DAY CELEBRATION FROM FRANKLIN THEATRE' PREMIERS ONLINE JUNE 21
Written by Staff on June 3, 2020 – 10:51 am -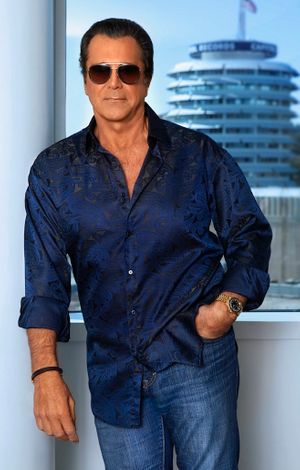 Nashville, Tennessee — Christian Music icon Carman will resume his tour in June after suspending the 2020 tour due to the Covid-19 crisis. The tour will kick off on June 25th in Missouri and will then head to Oklahoma for the 26th, 27th and 28th. "We are excited to be back on the road and Carman is looking forward to seeing his fans across the nation," stated Matt Felts, Carman's manager. 
Carman's tour will be taking measures to keep fans, Carman, and his crew safe as the Covid crisis comes to an end. "We will take every precaution we can and will follow the guidelines of each state where the tour goes," added Felts.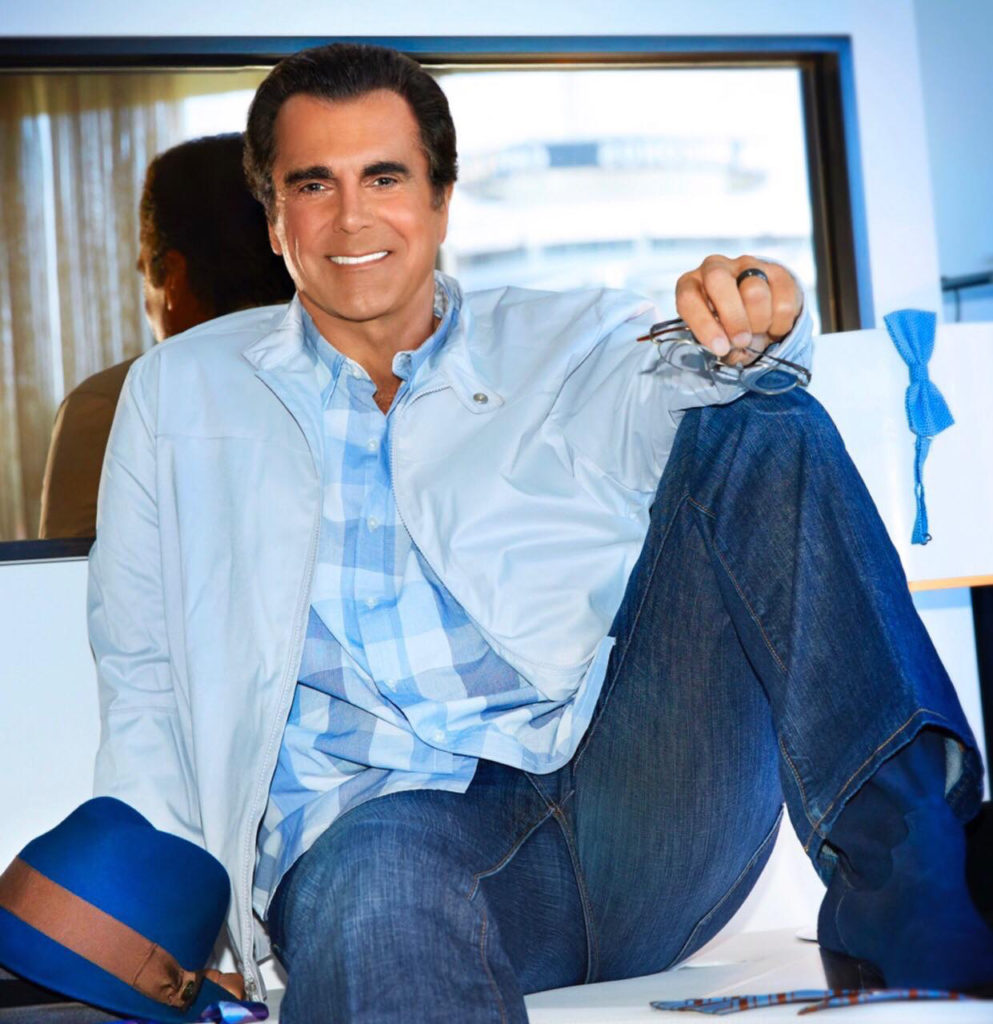 Fans are encouraged to contact the concert venue with any questions they have. To find out information on Carman's tour, go to CarmanOnTour.com.
Did you know that you can receive the printed, full-color version of SGNScoops Magazine by subscription? Find out more
HERE
.
Tags:
Carman
,
Christian Music
,
COVID19
,
Gateway Management
,
gospel music
Posted in
announcements
,
artists
|
Comments Off

on Carman resumes tour halted by COVID19
Written by Staff on May 22, 2020 – 1:23 pm -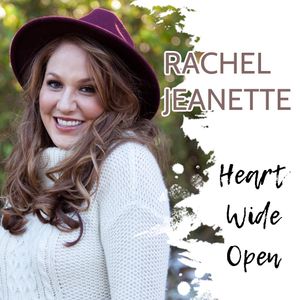 Nashville, TN (May 22, 2020) Gateway artist Rachel Jeanette has surprise released Heart Wide Open, a three song EP of some of her favorite worship songs. The Covid-19 health crisis has forced many artists off the road and some have turned to the internet to stay connected with their fans.
"It was clear that the longer this situation went on, that people were scared. They needed hope. When I need hope, I turn to worship music," stated Rachel Jeanette.
Every day, Jeanette has gone live on Facebook, singing worship songs that have touched her heart in this unusual time. Those daily worship moments turned into a new release.
"People from all over the world were watching these and asking for more. These familiar songs were bringing hope to hurting people," added Matt Felts, Gateway Management.
Recorded in Nashville, this marks the second release for Rachel Jeanette in the last year, with her Christmas project, My Christmas, garnering airplay around the world and being added to numerous top digital playlists.
"Rachel is unlike any other artist I know. She's a successful actress, model and now is carving out her own path in the music world," added Felts.
Rachel Jeanette will be back in the studio soon working on a new national release album which is currently scheduled for an early 2021 release.
Heart Wide Open is now available on iTunes, Amazon and all digital outlets. For more information, go to gatewaymgmt.com.
Tags:
Christian Music
,
Gateway Management
,
gospel music
,
Rachel Jeanette
,
worship music
Posted in
announcements
,
artists
|
Comments Off

on Rachel Jeanette Releases New Album
Written by Staff on April 30, 2020 – 6:30 am -
Implementing both modern and classic Southern gospel styles, the Browders have taken gospel music by storm over the past several years. Their musical journey can be traced back to their hometown of Hiltons, Virginia. Hailing from the same town of the original Carter Family, the Browders take inspiration from the legendary country group, but are dedicated to being authentically themselves.
This family band is abundantly talented and committed to spreading the good news of Jesus Christ to all. Formed by family patriarch Tommy Browder in 1990, the group features the talents of his two sons Matthew (rhythm guitar/vocals) and David Browder (bass guitar/vocals), Matthew's wife Sonya (piano/vocals), Sonya's brother Burton on lead guitar, and David Quillen on drums. The Browder men deliver power-packed, spot-on vocals, while the lone female voice, Sonya, brings emotion and clarity to their sound. These harmonies alongside great musicianship, provide an energetic and authentic vehicle in which to deliver the timeless message of the cross.
Matthew and Sonya Browder are married, and have a daughter, Sadie, almost 2 years old. David Browder and his wife Kimberly have two sons, and own Browder Brand clothing. Tommy is Matthew and David's father, who thoroughly enjoys his grandchildren. Burton Ludwig, III, is married to Aphtyn. David Quillen, or "Q", is the accomplished drummer who keeps everyone on time.
"It's been quite a journey," says Sonya Browder. "We started as a family of four in a Dodge Omni car. We started small, with the limited resources we had, and just followed the Lord's leading the best we could. We've learned a lot along the way, tried to be teachable and learn everything we could about our craft, and be the very best that we're capable of. That's all that anyone can do. 
"In the midst of all that, we've tried to keep our eyes on the calling we believe the Lord placed on us, and we continue to see people come to know Christ through our ministry and music, and Christians encouraged and challenged," states the talented vocalist. "Where do we go from here? More of that."
Tags:
Authentic
,
Browders
,
Christian Music
,
sgnscoops
,
Southern Gospel Music
Posted in
Christian interest
,
sgn scoops magazine
|
Comments Off

on The Browders: Truly Authentic
Written by Staff on April 29, 2020 – 1:23 pm -
Franklin, Tenn. (April 28,2020) — Answers In Genesis, the parent ministry of The Ark Encounter and Creation Museum, announced that they will be launching their own streaming platform in May 2020.
Answers.tv
 will give unlimited access for subscribers to Creation Museum videos, livestreams, special presentations, etc. The new streaming platform will also include a special feature section of music by the resident artist of The Ark Encounter, Steve Hess & Southern Salvation.
Ken Ham, founder and CEO of The Ark Encounter and Creation Museum, will join the group in taping three, 30 minute concerts that will be available exclusively on the platform. Mansion Entertainment will be creating and providing exclusive lyric video content featuring songs from the groups latest recording, 'Three Beating Hearts.'
Additional concert recordings are planned from among the 400 concerts the group will perform at The Answers Center Theater this year.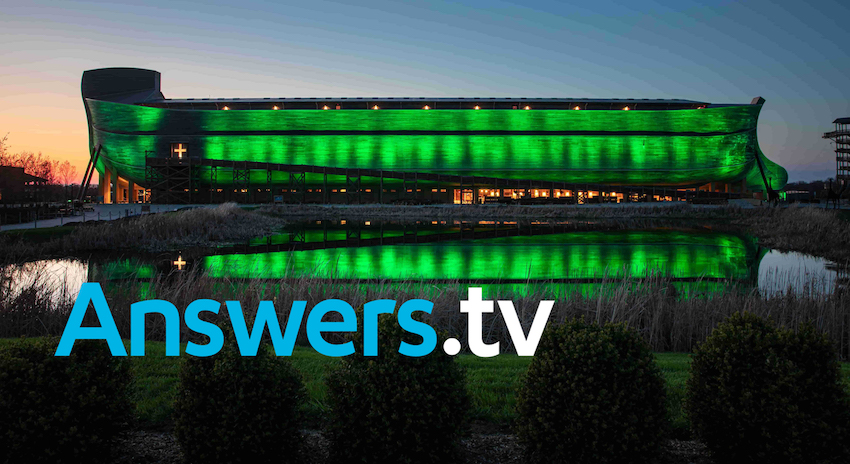 For more information visit, 
Answers.tv
.
ABOUT STEVE HESS & SOUTHERN SALVATION: Steve Hess & Southern Salvation is the resident artist at The Ark Encounter, performing about 400 concerts per year. They have been featured on programs such as Daystar's Gospel Music Showcase hosted by Guy Penrod and The Gospel Greats hosted by Paul Heil. SHSS were the Singing News Select Artist in 2015 and have garnered multiple Singing News Top 80 and Top 40 chart songs, including their most recent charting song, "Three Beating Hearts," the title track to their new album.
ABOUT MANSION ENTERTAINMENT: Mansion is a Nashville, Tenn., based record label with distribution through The Orchard (a division of Sony Music). Mansion has distributed artist projects in Southern gospel, such as the Palmetto State, Triumphant Quartet, Three Bridges, Sherry Anne LIVE! DVD (Top 5 Billboard Music Video chart), The Griffith Family, Steve Hess & Southern Salvation, and others. Bluegrass Gospel by Tonja Rose and The East Ridge Boys. The GRAMMY Nominated 'Forever Changed' album by T. Graham Brown (Billboard Album Sales Top 100), "Because You Love Me" by T.G. Sheppard and 'A Bluegrass Tribute To George Jones' by GRAMMY Winner Brad Davis. Mansion has recently expanded with releases into the Praise & Worship and the Spanish Language Market.
Did you know that you can receive the printed, full-color version of SGNScoops Magazine by subscription? Find out more 
HERE
.
Tags:
Answers.tv
,
Christian Music
,
gospel music
,
Mansion Entertainment
,
Southern Gospel Music
,
Steve Hess and Southern Salvation
,
The Answers Center
,
the ark encounter
Posted in
announcements
,
artists
|
Comments Off

on Steve Hess and Southern Salvation Featured on New Streaming Platform, Answers.tv
Written by Staff on April 28, 2020 – 9:39 am -
Goodlettesville, Tennessee – One of Christian music's leading booking agencies, The Harper Agency, has announced the re-signing of popular, multi-award winning vocal group, The Booth Brothers to the company's talented artist roster. The talented trio has enjoyed an exciting career in the Gospel music genre, and Ed Harper, President of The Harper Agency, says he is extremely happy to have The Booth Brothers back under the umbrella of talented artists represented by the agency.
"We first began representing The Booth Brothers back in the fall of 2003.  They have always been a vital part of our agency's family of Christian artists.  Our agency has been honored to assist  in  taking their  music to all corners of the US and other countries. It's been a great journey for many years to be a part of the growth of their music ministry."
Since bursting onto the Gospel music scene nearly three decades ago, The Booth Brothers have enjoyed tremendous success. Awards and hit songs have flowed their way in bunches, including honors for Song of the Year, Album of the Year, Trio of the Year and Male Group of the Year, just to name a few. Brothers Michael and Ronnie, with talented vocalist Paul Lancaster, delight audiences night after night with their musical excellence, refreshing humor and inspiring message.
"The Booth Brothers are an inspiration to so many," Harper shares. "Michael and Ronnie have always been encouraging to young artists, and they are willing to share their thoughts and convey wisdom in how the developing artists can grow in the marketplace in a professional manner. They have always been great cheerleaders for their peers in the  industry. It's always a joy to be around those types of artists who are willing to support others. The Harper Agency is very blessed to be representing them again and play a role in the future of their touring."
Likewise, The Booth Brothers are excited to once again be represented by Ed Harper and the team at the Harper Agency.
"Over the years," Michael Booth states, "we have enjoyed a wonderful relationship with Ed, Jeff and the entire team at the Harper Agency. They have supported The Booth Brothers for a very long time, and we are thrilled to once again be represented by them."
Did you know that you can receive the printed, full-color version of SGNScoops Magazine by subscription? Find out more 
HERE
.
Tags:
Christian Music
,
gospel music
,
Southern Gospel Music
,
the booth brothers
,
The Harper Agency
Posted in
announcements
,
artists
|
Comments Off

on The Booth Brothers Once Again Team With The Harper Agency