Written by Staff on June 21, 2020 – 6:18 am -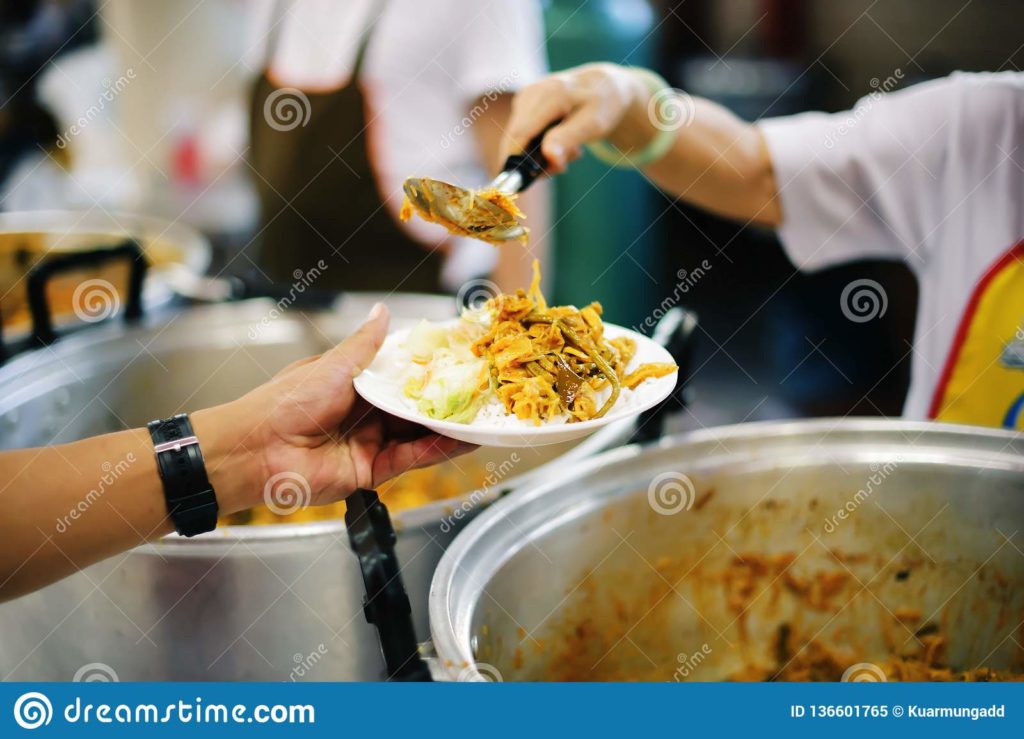 COVID-19 and the Extreme Poor; What Churches Should Do Now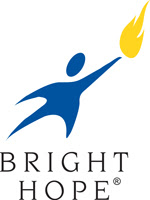 NEWS PROVIDED BY
Bright Hope
June 16, 2020
HOFFMAN ESTATES, Ill., June 16, 2020 /Christian Newswire/ — Bright Hope is a 50-year-old ministry helping poor churches in developing countries. Their unique success path for raising the poor out of poverty has put hundreds of thousands of people on the road to self-sustainability. Bright Hope Allies are Christians, private businesses, churches and foundations who believe Christians should be active in helping the poorest people on the planet.
FIVE (5) ACTIONS churches must do to help the extreme poor dealing with COVID-19:
Pivot your thinking from disease prevention to food security. While COVID-19 is impacting the poor and putting healthcare systems at risk, far more of the poor are being impacted by the shutdowns and lack of income for food purchases.
Help in-country (indigenous) churches survive and thrive. Many pastors in slums and remote villages have lost contact with their congregation, and therefore their weekly offerings. For churches in extremely poor places there is no online giving option. Pastors are struggling to support their families and it is difficult for them to visit needy members of their church without any resources to offer.
Interview your missionaries or experts on how COVID-19 is impacting the world's poorest communities. Chances are someone in your church has some expertise or a connection. If not, reach out to Bright Hope. We are happy to help.
Encourage connection between your church and indigenous poor churches. It is time to be creative. One of our partner churches in rural Uganda began distributing soap to homes in their village. A simple bar of soap was such a blessing and is an important part of virus prevention. They were able to distribute 1,000 bars of soap!Here's just one idea: what if a U.S. Church asked each member to buy a bar of soap, write an encouraging note to put inside, and donate $25 for food relief for each family receiving a bar of soap? How great it would be to see food and clean hands in some of the poorest places. Creatively connecting with the poor is needed more than ever, but we must meet real needs in a timely fashion, while helping build long-term relationships.When seeking greater connection with churches in poor places, ask these three questions:*  What exactly are you asking for?

*  What can we do, together, that will make a long-term difference in the lives of the poor?

*  How can we provide help in a way that increases our connection/bond?

Distribute Bright Hope's free booklet, COVID-19 & The Extreme Poor: Why the Poor May Be Hit the Hardest. We need to get the word out about the poor and what is going on in their homes. Let Bright Hope be a resource for you—download the booklet and distribute freely. Co-branding the booklet is available to those interested.
Bright Hope is a Christian ministry helping the poorest churches in the world reach their communities with Hope for Today, Tomorrow and Eternity ©. You can connect with Bright Hope at www.Brighthope.org or by emailing info@BrightHope.org.

SOURCE Bright Hope
CONTACT: C.H. Dyer, CEO, 847-971-4566, CHDYER@Brighthope.org
Related Links
Did you know that you can receive the printed, full-color version of SGNScoops Magazine by subscription? Find out more 
HERE
.
Find SGNScoops Magazine On Facebook 
HERE.
You can download the latest edition of SGNScoops Magazine 
HERE.
Read the latest edition of SGNScoops Magazine online
HERE
.
Listen To Today's Gospel Music
HERE
Tags:
bright hope
,
church
,
COVID-19
,
missions
,
Poor
Posted in
announcements
,
Christian interest
|
Comments Off

on COVID-19 and the Extreme Poor; What Churches Should Do Now
Written by Staff on August 13, 2019 – 12:08 pm -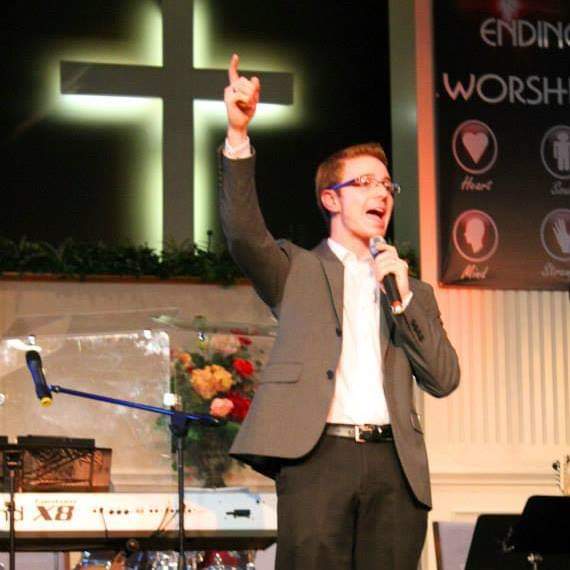 Men aren't worshipping. You probably have noticed at your church that ladies tend to be more active in times of musical worship than men. At first, I thought it was just because most worship songs sounded like a love ballad from a girl to her boyfriend… But turns out, there's more to the story.
At one particular church, I was feeling the pressure to not engage because no other man was. But after turning my attention toward heaven, I began to notice a phenomenon. Other men followed. And others followed them.
So I started to ask these questions: What kind of worship is for men? Is it a particular flavor? Is there some sort of biblical example for how men ought not only to look but how they ought to participate in worship?
Let's go to the Word:
Worship Like A Man
Recently, I was standing on the front row of an affluent church in the south as the worship leader began the service. I usually sit on the front row, especially when I am going to be speaking. One contrast to itinerant ministry vs. pastoring is the lack of consistency stylistically. Having become accustomed to a particular culture and energy, it can be a bit off-putting at first to stand in an entirely new and different context.
This particular Sunday, not only was I standing in a less enthusiastic environment than I might have expected, I had also come through a rather tiring week. All to say, I simply wasn't feeling it that day.
My affinity for the front row has much to do with the ever-present distractions that latecomers and new parents provide combined with my ADD. Knowing this of myself, my habit is to face forward no matter what I hear behind me. But what I was about to see this Lord's Day would retain my dumbfounded attention for the next two worship songs, including their 17 bridges: I saw men. Hundreds of men. Standing. Silent. Hands clasped together in their front like they were groomsmen or secret service agents at an auspicious event.
This simple hand gesture that was unanimously embraced by the men of this church revealed so much, not only of their church, but of the culture of worship in the United States.
Hands clasped together at our front, especially for men, is a subliminal message we do not even realize we are sending. It protects a weak area while signaling that we recognize this isn't the time or place to cross our arms in a display of aggression or defiance. This posture reveals a timidity, discomfort, and feeling of vulnerability without a word ever being spoken. Some were singing. Most were staring. All were signaling: this praise and worship isn't for us.
Look at David
As a man, I love studying the life of David. He was a brilliant military mind and was not afraid to pick a fight. This king was strong. He was brave.
Yet, even amidst the many monikers of manhood and kingship, the hallmark of his life, my favorite title is that he was a "man after God's own heart."
David was a passionate worshipper and seeker of the face of God. He was a skilled harp player. David was a multi-platinum recording, best-selling psalm writer. Maybe that's why he was uniquely qualified and gifted to teach men about worship and demonstrate his teachings in the process.
The life and reign of David is nearing its end in 2 Samuel 24, and David is about to step into some extraordinarily dangerous waters. He has demanded that the people and armies of the nation of Israel be numbered.
We take censuses and polls all the time, but David is balking against an Exodus 30:12 principle that basically states that you only number things you own. And since God owns the nation of Israel, you don't need to count them, you need to count on God.
David's numbering of the people and armies before his death was an act of pride in an attempt to credit his own leadership or possibly discern, apart from seeking God, whether he had the power to accomplish one last military feat against a neighboring nation. Regardless, David is overtaken in pride.
But what I love about this man is that just as quick as he succumbed to the temptation of Satan, his heart was broken in sensitivity toward God in his awareness of sin. (Man after God's own heart. Not perfect. But prayerful.)
Skip toward the end of the chapter when David heads out to the threshing floor of Arauna to offer sacrifices on an altar to God. Though Arauna tries to bless David with free land and free sacrificial animals as a gift, David's response is what makes the story: "I will not offer burnt offerings to the Lord that cost me nothing."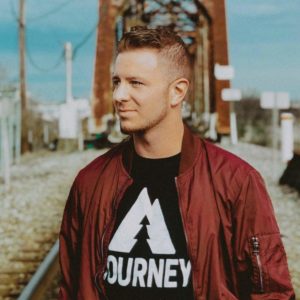 Today I write to the men, both young and old. I write to those who are raising men. I write to the churches that are hemorrhaging men. A relationship that does not cost you anything is not worth anything. And just like the costly box of spikenard poured on the head of Jesus by the woman, men are likewise compelled to an authentic worship that may cost you something (but will reveal your everything in Christ.) Since real men are wired to pay, I want to reveal your opportunity to work on your worship, as David reveals what it may cost you:
1. Worship will cost you everything.
2 Samuel 6:14: "And David danced before the LORD with all his might. And David was wearing a linen ephod."
No reservation. No hesitation. David gives not some, but all of his might to God in worship. I don't know about you, but I'm not much of a dancer. I didn't grow up dancing. I'm not good at dancing. And I'm not saying you necessarily have to do backflips across the room holding your worship flags and balancing the offering plates. But I am suggesting that authentic worship, even for manly men, is going to require some energy.
David's linen ephod is historically a form-fitting garment. Not much is hidden here. And rather than encourage all men to adopt the painted on skinny jeans accompanied by smedium shirts from the Baby Gap, I'd encourage us to adopt this concept metaphorically. Real worship is not the absence of insecurity and vulnerability, it is preoccupation with the presence of God. For worship or the lack thereof, men will one day pay. You much choose whether you will spend your energy now willingly, or spend eternity wishing you had.
2. Worship will cost you your heart.
Psalm 54:6: "With a freewill offering I will sacrifice to you;
I will give thanks to your name, O LORD, for it is good."
Notice David's offering is "freewill." Meaning, he brings it to the Lord of his own volition.
As a former worship pastor myself, I remember the struggle of feeling like I had to do two or three fast songs just to get people's attention. There were the freewill few on the front row who would have jumped, clapped, and sung, were I leading with a kazoo. But my goal was to usher the frozen chosen on the remaining rows into the throne room of an awe and awareness of God's presence.
I'd instruct, "Clap your hands." "Lift your hands." "Sing out!" "Focus on these words!" Eventually, you'd get a few of the deacons or second row leaders who would begrudgingly (at first) participate in musical worship (after a few moments of awkward direct eye contact with me).
And once you have the men on your team, you have the whole family. Wives, sons, daughters, and other men follow the men's lead.
So, what if we had some men who God designed to be family leaders, decide to be worship leaders from their place in their row? What if men's seeking and response to the presence of God was freewill and not forced? The church would be turned upside down. Our families would be turned upside down.
Men, I know you're strong and tough. But by yourself, you're not strong enough. God would love to help you keep your home, but first He must conquer your heart. The worship account will be filled by something or someone. Without the investment of worship in your family, you open up their future to a gamble with Satan.
3. Worship will cost you the spotlight.
2 Samuel 6:20–22: "[20] And David returned to bless his household. But Michal the daughter of Saul came out to meet David and said, 'How the king of Israel honored himself today, uncovering himself today before the eyes of his servants' female servants, as one of the vulgar fellows uncovers himself!' [21] And David said to Michal, 'It was before the LORD, who chose me above your father and above all his house, to appoint me as prince over Israel, the people of the LORD—and I will celebrate before the LORD. [22] I will make myself yet more contemptible than this, and I will be abased in your eyes…'"
I know this is the one every man was excited about. If you are not a clapper, singer, dancer, or hand-lifter, you cringe at the thought of a spotlight. You avoid those things to keep people from looking at you. Well, I have good news and bad news right now. But it really is a matter of perspective.
Bad news: People are going to look at you. In fact, David shows us that when we abandon our pride in pursuit of God's presence, people may very well misunderstand and mock us. Worshipping God will illuminate others to your presence as a single light in a room of darkness.
Good news: David says we get to grow deeper in this thing…more and more. Because it's not about us. "It is before the Lord." And if our worship is real, it may cost us our anonymity in the congregation, but when people look at us, the spotlight will really be on the reason for our worship: Jesus.
In our 2 Samuel 24 passage, let us not forget that a threshing floor is a high, visible place. It is where the wind catches the chaff and whisks it away, much like worship serves as the platform for God to get rid of the flakey stuff in our hearts and lives. Oh, and small little detail: The threshing floor where David now stands is in the neighborhood where Abraham would offer Isaac in worship, where David would provide for his son to build a temple to worship, and where God would offer His Son so that you can worship.
Real worship is a product of the price Jesus paid for our sin. And the more we realize how much we do not deserve to worship, the more passionately we will worship. Men who do not realize that worship is not about them do not participate in it.
The participation and presence of men in worship speaks volumes.
Likewise, the absence of men in worship speaks loudly.
Men, worship is hard work.
But it's worth it…
Your family is worth it.
Your church is worth it.
JESUS is worth it.
____________________
Thank you for making it this far in the content. The fact that you've entrusted me with a few moments of your day means the absolute world, and I never want to take that for granted. There is a Facebook Group where I, along with some amazing others, are posting some phenomenal, custom content that would help jumpstart your day.
Jon Groves Ministries · PO Box 1325 · Dayton, TN 37321 · USA
For more information on Jon Groves click HERE.
Special thanks to John Groves for allowing SGNScoops to post this feature.
For more Gospel music features read the latest SGNScoops Magazine HERE.
Download SGNScoops Magazine In PDF
Here
Find SGNScoops Magazine On Facebook
Here
Listen To Todays Gospel Music
Here
Tags:
church
,
Jon Groves
,
Jon L Groves
,
Jon Leighton
,
Men aren't worshipping
,
worship
Posted in
Christian interest
,
Devotionals
|
Comments Off

on Jon Groves: Why don't men worship?
Written by Staff on July 17, 2019 – 10:01 am -

NEWS PROVIDED BY
National Association of Evangelicals
July 17, 2019
WASHINGTON, July 17, 2019 /Christian Newswire/ — The National Association of Evangelicals (NAE) today launched a new national campaign to help congregations "show and share God's love" for their pastors in creative and practical ways. The Bless Your Pastor (BlessYourPastor.org) campaign is part of a larger initiative to address financial challenges faced by pastors and is funded by a $1 million, 3-year grant from Lilly Endowment Inc.
The Bless Your Pastor campaign will encourage and equip churches to consider creative ways to bless their pastors and to take up a special appreciation offering for their pastors. Some churches may decide to extend this campaign to church staff members, in addition to their pastors.
Brian Kluth, national director of NAE Financial Health and spokesperson for Bless Your Pastor, said, "Having been a pastor myself, with three children and a wife who needed major medical treatments, I understand the financial struggles many pastors and their families face – and the tremendous difference it makes when a congregation shows their pastor they are there for them, all the way, sharing God's love and blessings in practical ways."
"Bless Your Pastor is about people in the church sharing their time, talents and treasures to creatively bless their pastors and church staff members," Kluth said. "Some examples can be babysitting, doing car repairs, offering low or no cost medical and dental care, sharing a vacation home, and providing gift cards to the pastor and family."
Churches that sign up for the Bless Your Pastor campaign at BlessYourPastor.orgwill receive a robust toolkit that will make it easy to launch and spark excitement for the campaign in their churches. The toolkit includes a list of "50 Creative Ways to Show God's Love to Your Pastor;" a short training video for church boards and leadership teams; a timetable for organizing this behind-the-scenes effort; template letters and emails; social media graphics; and more.
According to national research from the NAE, LifeWay and InTrust, most pastors and their families operate with limited financial resources to meet their current and long-term needs:
90 percent of pastors feel financial pressure.
50 percent make less than $50,000 per year while serving their churches 50-60, or more, hours per week.
Nearly 60 percent of pastors do not receive retirement or healthcare benefits from their churches.
3 out of 10 pastors have student loan debt averaging $36,000.
The NAE will send an Amazon gift card to the senior pastors of the first 1,000 congregations that take up a special offering for their pastors (and staff, if applicable) and complete the online form at 
BlessYourPastor.org
.
About Lilly Endowment Inc.
Lilly Endowment Inc. is an Indianapolis-based private philanthropic foundation created in 1937 by three members of the Lilly family – J.K. Lilly, Sr., and sons, J.K., Jr., and Eli – through gifts of stock in their pharmaceutical business, Eli Lilly & Company. The Endowment exists to support the causes of religion, education and community development. Lilly Endowment's religion grantmaking is designed to deepen and enrich the religious lives of American Christians. It does this largely through initiatives to enhance and sustain the quality of ministry in American congregations and parishes.
About National Association of Evangelicals (NAE)
The mission of the National Association of Evangelicals is to honor God by connecting and representing evangelical Christians. The NAE includes more than 45,000 churches from 40 denominations and serves a constituency of millions. Founded in 1942, the NAE is currently led by President Leith Anderson.
Tags:
Bless Your Pastor
,
Christian ministries
,
church
,
Pastor
,
pulpit
Posted in
causes
,
Christian interest
|
Comments Off

on NAE Launches Campaign to 'Bless Your Pastor'
Written by Staff on May 17, 2018 – 2:24 pm -
Q: What prompted you to write the book "Test Me"?
A: I read a study in Barna Research that said only 4% of Christians actually tithe. But in Malachi 3, God clearly says that those who give a tithe will receive His provision and protection. I've been tithing for over three decades, and I have seen God do incredible things in my life. While I was a pastor, I would counsel with people who were struggling with various problems in their lives and I began to ask them, "Do you tithe?" The answer was almost always no, and I began to see a correlation. If we are not tithing, we are not under protection and provision which basically means we are choosing to be under a curse. People say they are crucified with Christ yet their actions don't represent that fact. Everyone has the ability to tithe because whether you make a lot of money or very little, the tithe is a percentage, not an amount. God will always move through the people that love Him. God has hidden a mystery in Malachi, not from the people of God, but for the people of God. I talk to so many pastors who say they don't have enough provision for their vision. Yet, the provision for the work of the church is contained in the Holy tithe.  Tithing is like a thermometer. You can tell where you are with God by your willingness to give.
Q: Why is tithing a neglected subject?
A: If it is not taught it won't be practiced. The atheist magician Penn Jillette tells the story of a businessman who handed him a bible one time. Penn said that if Christians truly believed what they say they believe—that without Jesus people are going to hell— then they should be shouting that from the rooftops. In the same way, if a pastor believes the word of God and yet does not inform his congregation about the whole of the bible, including the importance of tithing, they are missing the boat.  I understand a lot of people have abused giving. That turns me off too. But we've thrown the baby out with the bath water when it comes to tithing.
Q: What d0 you believe would happen in the United States if all Christians tithed?
A: Let's do some simple math. The median U.S. household income is $53,647. If we take the number of professing Christians in America, which Gallup says is 75%, it would equal 243 million people. Let's divide that by 3 to calculate the correct family ratio and we get 81 million Christian families. If we multiple 81 million by the average income, then we have an annual combined Christian income in the U.S. of approximately $4.35 trillion dollars. Divide this by 10 for the tithe, and we see $435 Billion dollars that should be in the American Christian storehouse. No offerings, just the tithe! The total cost to eradicate world hunger is $30 Billion. The total cost to eradicate homelessness in the U.S. is $20 Billion. We should still have $385 Billion to solve other problems each year. If we feed people and make sure everyone has a home, do you think they might be open to the gospel? God's strategy works. This is how God designed his Word to win the world. 
---
Q: How has the "Test Me" book affected churches that have used it?


A:
  We have presented this book and program in several churches over the past few months, ranging from 140 to 4000 members. Some churches doubled their tithing in just the first week. We have seen a 30 to 90% increase of people tithing in each instance. If 100% of people tithe, you never need an offering. Everything a church would need, they will get from the Holy tithe. According to Malachi 2:7, the pastor is supposed to teach his flock what God says because most people are simply ignorant of God's ways. What we are trying to do is come along beside pastors and offer them the tools they need to educate their congregations. The results have been astounding to date.
Q: You have done a lot of work in men's ministry and wrote a book called "The Alpha Male and the Women who Get Them". Talk about what you have learned working with men.
A: Edwin Louis Cole is considered the father of the Christian men's movement, and I was privileged to have him as my mentor. His book "Maximized Manhood" rocked my world. In churches today, the ratio is usually 80% female and 20% male. Yet we know that when a mom is the first to be saved in a family, the chance the rest of the family will be saved is 13%. But when the father is first to be saved, the percentage increase to 95%. We teach men to be "Alpha Males" ——men who take responsibility, grow up, and lead their families. If a man loves God he will always love his wife. If we know our roles, we can reach our goals.
Q: You make some controversial statements about ADHD in "The Alpha Male" book. Talk about that.
A: I come from a family of educators and have a Master's degree in Educational Psychology. Testing in our schools for hyperactivity or ADHD is biased and based on what current trends determine to be "normal." The fact is the majority of teachers in elementary schools are female. They classify young men as ADHD and they are often medicated with drugs like Risperdal which causes female breast growth in young men. We are literally medicating masculinity out of our young men. As a former high school football coach and having a father that coached as well, I watched his remedy for ADHD on a daily basis. When young boys wouldn't sit still in class, the teachers would send them to Coach Watkins' office. Dad would take the boys outside and make them run and do bear crawls. Once they were able to extinguish a little testosterone, they were able to go back to the classroom and focus. And yes, they were a little winded and sweaty.
---
Q: You actually created what you call "Man Church." What is that exactly?


A:  
If you want people to change they have to go deep. When men are in a group together, and a woman walks in, they shut down. The same dynamic also happens in a group of women. There has to be trust in a group of men. Instead of having a normal Wednesday night service, we do church for men on Wednesdays and church for women on Tuesdays, and have had great results. Our meetings begin over a meal, and then we start talking about the evening's subject such as courage, sexual integrity, being a better husband, fatherhood,  how to be a leader, etc. We have over 1oo men each week at our church and many groups that meet monthly outside of church. Many of the churches we coach now host their own Man Church.
Q: What would you say is the most important concept for men to understand?
A: Men need to understand who they are. Genesis 1:28 says that God created man to subdue it and have dominion over it. In God's perfect world, He made man to rule and reign with Him on earth while He is the Lord of Heaven. When man sinned, the keys to this earth were handed to Satan and man gave up his authority to Satan. Nothing on earth was contrary to God until sin entered into the equation. We were created to rule, yet most men don't know that. Dr Cole used to say being male is a matter of birth, but being a man is matter of choice. Heroes act on a need greater than themselves. We need more men willing to sacrifice themselves and become heroes to their families and communities. Affirmation is a father's most powerful tool. Men need their fathers' affirmations in order to reach their destiny.
Q: Talk about the Jordan Ranch and how it came about.
A: As a pastor of a large church for many years, I became frustrated when I noticed that, although we were gaining membership, people were not growing in Christ. We decided to go on an "Encounter God" weekend, and it was life-altering. It is 3 days of intensive ministry about the delivering power of the cross. And just like Jesus took twelve men to the cross and then He left, I have watched men bring needles, condoms, cocaine, pot, whiskey —things they brought with them not knowing what the weekend would bring— and they laid them at the cross. It became so popular with our church that small retreat centers couldn't hold us anymore. I felt like the Lord said we need to build a facility to not only accommodate our church, but many other churches and organizations. We wanted Jordan Ranch to be an excellent place of refuge and retreat for people. In the past 9 years we have hosted all kinds of groups at this $10 million dollar, 65,000 square foot rustic elegance retreat center that sits on 86 acres. With 23 rooms, the ranch can accommodate groups as small as two and as large as 73. Our dining room and conference room can seat up to 120 guests, and our executive chef cooks everything on-site with a variety of menu choices. Chick-Fil-A's Winshape Foundation has partnered with us to offer a retreat free of charge for high school coaches in Texas. We have an annual Intense Men gathering which is the largest campout in Texas with over 1600 men attending this year. We believe in top-down ministry in everything we do—training leaders to train others. Churches send their kids off to summer camp, but then they come back to dysfunctional leadership. If we can get the leadership in our churches and in our families correct, everything else will fall into place. 
---
---
About G.F. Watkins:
G.F. Watkins is an international leader, author, speaker, and church planter. He is the founder of Jordan Ranch retreat center and has planted churches in Texas, Africa, and Peru. As the founder and leader of GenesisTeam.org he now oversees and trains ministry leaders worldwide. A one-time All-American athlete and coach, he has used the principles and patterns learned in athletics to encourage, motivate, strengthen, and mobilize thousands. He is considered an authority in the area of Men's Ministry and on the topic of fatherlessness. He is the husband to Rose, for 31 years, a father to 3 adult sons, Cole, Grant, and Dayne, and a mentor to many. For more information visit 
www.testmebook.com.
READ The latest PDF Version Of SGNScoops Magazine here.
Download The latest PDF Version Of SGNScoops Magazine HERE
Find SGNScoops Magazine On Facebook HERE
Listen Online To The Best In Todays Gospel Music HERE
Tags:
Christian life
,
church
,
G.F. Watkins
,
gospel music
,
tithing
Posted in
Christian interest
,
special feature
|
Comments Off

on Q&A with Coach G.F. Watkins Author of "Test Me: The Malachi Mystery"
Written by SGN Scoops Staff on August 19, 2015 – 8:56 am -
Chapel Valley is excited to announce their upcoming label "Upper Room," which will cater to the pure driving sound of the church.
Producer Shane Roark is personally overseeing the new label's development, and says, "Many artists have built their sound and ministry around the anointing of God and have stayed true to lyrics of biblical philosophies. I have wanted to get deeply involved with these artists for years."
"We finally have that dream coming true."
The first artist Shane will work with on the Upper Room label is Tim and Lana Chandler, of Greenfield, Tennessee.
Tim and Lana are joined by daughters Tiffany, 19, and Lyndsey, 14. Their new project, the first Upper Room project, is expected by the end of 2015. Tim said he and Lana write most of their music, and he expects the project to "take a step up" in production.
"We're looking for bigger productions and better quality (with Chapel Valley)," Tim says. "We're expecting great results and are confident that will happen."
Shane says the Upper Room label is "one more piece of the puzzle that makes up Chapel Valley," as the company is known for its wide variety of gospel music genres. The company's other labels – Inspire, Church House, Sanctuary, Mercy Road and CV – cater to genres from contemporary to country gospel.
Tim says it was the company's "family atmosphere" and "focus on ministry" that sealed the deal.
"Everybody at Chapel Valley seems to be real," he says. "We're excited about that. It's not quite so much about how much money we can make. It feels like it's about how we can get the greatest product both for Chapel Valley and the artist."
For more information about the Upper Room label contact Shane Roark at 865-278-3681.
Tags:
chapel valley
,
church
,
Southern Gospel News
Posted in
announcements
|
Comments Off

on Chapel Valley announces new "Upper Room" label
Written by SGN Scoops Staff on December 4, 2012 – 5:52 pm -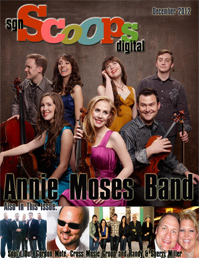 From the staff of SGNScoops Magazine, Merry Christmas! We pray the December edition warms your heart this holiday season. On the cover this month is the sensational Annie Moses Band. Also we highlight the latest happenings in the ministries of Gordon Mote, Cross Music Group, Soul'd Out Quartet, Randy and Sherri Miller, Kevin Mills, C S & K, and Micah Watkins. Rhonda Frye share the highlights of the recent Write About Jesus songwriter's conference, Jennifer Campbell shares a recent Women of Faith experience and Rob Patz shares a media minute with Patricia Mathis. We urge you to give the gift of Gospel Music! Sandi Duncan Clark reviews the latest albums from the Littles, the Hoppers, The Easters, the Blackwood Brothers, and the Hinshaw Trio. Also included in this edition, Laurrette Willis encourages Christian Fitness during the holidays, John Mathis gives a word of encouragement and Lou Hildreth shares wonderful memories. For this special holiday issue, we've gathered many tasty recipes from our staff, readers and many artists. We urge you to put these recipes to the test! We've had a great 2012 at SGNScoops and are looking forward to great things in 2013. Remember, SGNScoops All Digital Magazine is absolutely free, so please share with your family, fans and friends! Merry Christmas!!
Download This Months Magazine Here
Tags:
Annie Moses Band
,
C S & K
,
christian entertainment
,
church
,
Creekside Gospel Music Convention
,
Cross Music Group
,
Faith
,
gaither
,
gordon mote
,
John Mathis
,
Kevin Mills
,
Laurrette Willis
,
Littles
,
Lou Hildreth
,
Micah Watkins
,
New Southern Gospel
,
Patricia Mathis
,
Randy and Sherri Miller
,
Rhonda Frye
,
rob patz
,
Sandi Duncan Clark
,
SGNScoops Magazine
,
soul'd out quartet
,
southern gospel concerts
,
Southern Gospel News
,
Southern Gospel Top 20
,
The Blackwood Brothers
,
The Easters
,
The Hoppers
,
Top 20
,
women of faith
,
Write About Jesus
Posted in
announcements
,
sgn scoops magazine
|
Comments Off

on December 2012 Edition Of SGNScoops Magazine
Written by Scoops Staff on December 5, 2009 – 1:07 pm -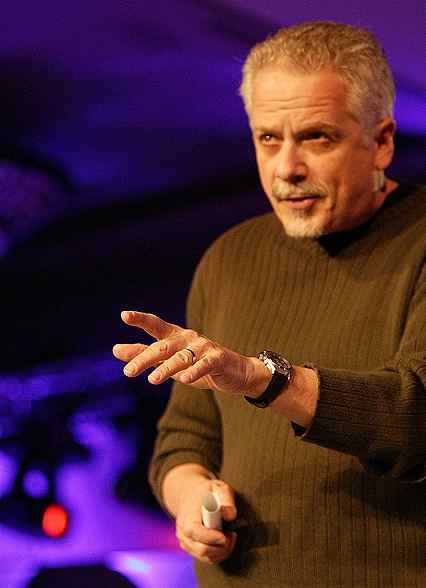 (Nashville, TN) – According to the book The Unchurched Next Door, over 82% of non-church goers would attend if asked by a friend yet only 2% of church attendees actually invite friends to church. After learning of this dichotomy, professional dramatist Chuck Neighbors decided to tackle the subject head-on through the medium he knows best – drama. But rather than his usual one-man shows, Neighbors wrote a script with video in mind and produced the new "There Goes Bob" video series. The response has been immediate.
"We have had churches tell us they use the video beyond even their services," says Neighbors. "One church emailed the video to their entire congregation to encourage them to ask friends and neighbors to Sunday services. We've been really astonished at the incredible response."
"Chuck captured our imagination with his true-to-life vignettes about 'Bob' and his neighbor," says Pastor Jon Karn, Light on the Corner church in Montrose, California. "I pastor a congregation of 'Bobs.' I can't help but think that the on-going saga of 'Bob' and his neighbor just may help liberate our congregation from the notion that church is for us, not them. I am praying that the evolving story of 'There Goes Bob' will help our flock to see their neighbors as people who are eager to come to church, if only someone would ask them."
Though Neighbors still prefers the live drama setting, he also recognizes the immediacy and convenience that a video series can bring. "The language of our culture is entertainment and the combination of drama and media is an excellent way to speak that language," he says.
Master's Image Productions, under the direction of Neighbors, has grown from its first one-man drama, an adaptation of the best-selling book In His Steps, to national prominence as a leader in church drama ministry over the past 25 years. Master's Image has performed and taught at conferences, conventions, retreats, colleges, churches, and organizations including the U.S. Military, Focus on the Family, Moody Radio, National Creative Arts Festival, among many others. The company's productions are designed for worship services, dinner theaters and special events. In addition to touring productions, the ministry offers training and consulting for church drama ministries, published scripts, and guest services such as directing and play writing.
Though Master's Image operates as a non-profit themselves, Neighbors has partnered with World Vision for nearly a decade, sponsoring over 4,000 children and becoming the relief organization's number one producing drama artist. Neighbors is set to travel to Uganda in January with World Vision, marking his third trip to Africa and fifth trip overseas with World Vision.
Neighbors is currently touring in a new one-man show based on the parables entitled "Not the Way I Heard It." The 50-minute presentation is a modern-day retelling of five biblical parables. "Jesus was the master storyteller," says Neighbors. "I wanted to keep the integrity of the original parable intact, yet bring new insights and perspectives for today's audiences. It has been exciting to see people rediscovering these stories through this drama."
For the holiday season, Neighbors will again be performing one of Master's Image's most popular shows, "Merry Christmas Mr. Jones." All of Neighbors' dramas are original works, and have spawned several books over the years including his "how-to guide" for drama ministry, Drama Now. Neighbors recently contributed to the Lillenas Publishing project, Real Time, a collection of original short scripts on topics such as hope, adoption, freedom from abuse, God's answers, abandonment, divorce, and depression.
2009 marks the 25th anniversary of Master's Image Productions, and to celebrate the occasion, Neighbors is offering a free performance of his newest production, "Not The Way I Heard It." Churches can simply log into the company's website at MastersImage.com to vie for the free offer. On January 4th, 2010 one church will be chosen at random to receive the special performance.
To view the "There Goes Bob" videos, visit www.MastersImage.com
Tags:
church
,
media
Posted in
breaking news
|
Comments Off

on There Goes Bob" Video Series Tackles Major Issue for Churches