Written by SGN Scoops Staff on March 27, 2015 – 9:36 am -
Gospel Music Hall of Famers Celebrate Another Induction
NASHVILLE, Tenn. —At a press conference held Wednesday, it was announced that The Oak Ridge Boys will be inducted into the Country Music Hall of Fame in fall of 2015.  The group was selected as the 2015 Modern Era Artist Inductees.
A number of Country Music Association, Country Music Hall of Fame and other country music notables, including CMA CEO Sarah Trahern and Hall of Fame Director/CEO Kyle Young, gathered early Wednesday morning for the announcement.  The Oaks were introduced to media and industry executives in the Rotunda of the Country Music Hall of Fame by their longtime friend and fellow entertainer Brenda Lee.  Also present for the announcement was the Oaks' manager, Jim Halsey, members of The Oak Ridge Boys' staff and a few business associates.
The announcement to the media, which was followed by an industry luncheon where several hundred had gathered, was streamed live.
Primary on each of the Oak Ridge Boys' list of thank yous at today's announcement were their fans, who have supported them for more than 40 years while the group has made country and gospel music history.
Few country music groups have had the enduring popularity, cultural significance or crossover success of The Oak Ridge Boys, a vocal harmony quartet that started out in gospel music during World War II and evolved with the times to help popularize and modernize country and gospel music far beyond traditional genre and regional lines.
The group went through numerous lineup changes in its early decades before Duane Allen, Joe Bonsall, William Lee Golden, and Richard Sterban took control in the 1960s and early 1970s and turned it into a dynamic country music force. The alignment focused on high-energy vocal harmonies that brought crowds to their feet
The Oaks landed their first No. 1, "I'll Be True To You," on the country chart in 1978, and perhaps just as significantly Paul Simon asked the group to sing backup on what would become his hit "Slip Slidin' Away," opening the door to the pop world for the group. Simon wasn't the only one to lean on their harmony. They accompanied Brenda Lee on her GRAMMY® Award-nominated "Broken Trust" (1980) and George Jones on his country smash "Same Ole Me" (1982); and they also have harmonized behind Johnny Cash, Ray Charles, Billy Ray Cyrus, Bill Monroe and Leon Russell among many others.
National audiences learned the joy of The Oaks' harmonies when the group's biggest hit, 1981's "Elvira," became a crossover pop smash with bass singer Sterban's unforgettable "oom papa oom papa mau mau" refrain. The song brought them one of their five GRAMMY® Awards, went double platinum and helped bring much-needed fun to a genre that had a reputation for weepers and hard times.
The inescapable "Elvira" propelled The Oaks' 1981 album Fancy Free to double platinum. They followed a year later with another crossover hit, "Bobbie Sue," and the album of the same title went gold as have many others in the group's catalogue. Their 1980 and 1984 Greatest Hits albums are platinum. All in all, the current lineup has scored 17 No. 1 hits, released more than 40 albums and achieved sales in excess of $41 million.
The Oak Ridge Boys' "American Made" became a national ad jingle, and their "Thank God for Kids" is considered a country standard.
The group also helped open the doors for country music on network television with a number of national televised concerts including HBO and PBS specials and as hosts and performers on primetime. They hosted their own series, "The Oak Ridge Boys Live from Las Vegas," for TNN in the late 1990s.
The quartet is one of the most enduring in music and has had a long history and dozens of members before the tenures of Allen (born April 29, 1943 in Taylortown, Texas), Bonsall (born May 18, 1948 in Philadelphia), Golden (born Jan. 12, 1939 in Brewton, Ala.) and Sterban (born April 24, 1943 in Camden, N.J.) began. Founder Wally Fowler started the group in 1943 in Knoxville, Tenn., as part of The Georgia Clodhoppers. They were hired to perform for the restricted staff and their families at the nearby Oak Ridge nuclear research facility. They appeared there so often, they eventually changed their name to the Oak Ridge Quartet in 1945, the year they began performing on "The Grand Ole Opry." 
The Oak Ridge Boys – the rebranded group – have received 15 CMA Awards nominations and won two: Vocal Group of the Year in 1978 and Single of the Year in 1981 for "Elvira" (the group's backing band won CMA Instrumental Group of the Year in 1978 and 1986). The Oaks were inducted into the Gospel Music Hall of Fame in 2000; Bonsall and Sterban were inducted into the Philadelphia Music Alliance Walk of Fame in 1994. Golden received the Alabama Music Hall of Fame's Life Work Award for Performing Achievement in 1997, and Allen was honored with induction into the Texas Country Music Hall of Fame in 2014.
The Oak Ridge Boys have participated in decades of philanthropic endeavors including Feed the Children, the Boy Scouts of America and the National Committee for the Prevention of Child Abuse.
For further information visit www.oakridgeboys.com or www.facebook.com/oakridgeboys. 
Tags:
Country Music Association
,
Country music Hall of Fame
,
Country News
,
The Oak Ridge Boys
Posted in
artists
|
Comments Off

on The Oak Ridge Boys Set for 2015 Country Music Hall of Fame
Written by SGN Scoops on September 27, 2013 – 9:02 am -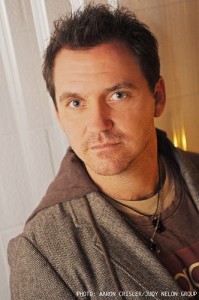 Nashville, TN (September 26, 2013) "I Drive Your Truck" written by Jimmy Yeary, Jessi Alexander, and Connie Harrington received a nod from the Country Music Association for the Song of the Year Award at the upcoming 47th ANNUAL CMA AWARDS. The Awards will air live from Nashville's Bridgestone Arena on ABC-TV at 8pm (ET) on Wednesday, November 6th.
The Number One song on the Country charts was recorded by Lee Brice. Even though he is a prolific songwriter himself, Brice did not write "I Drive Your Truck", however, as he heard it he knew he had to cut it.
Brice was quoted as saying "Every now and then I hear a song that just blows me away, and that song just put me on the floor the first time I heard it."
Yeary commented "The story behind this song is so powerful and connects with everyday people's lives and the losses we all endure. This song speaks to everyone".
Jimmy was also a co-writer on the Martina McBride super hit "I'm Gonna Love You Through It" (Jimmy Yeary, Sonya Isaacs Yeary, Ben Heyslip), Rascal Flats big song "Why Wait" (Jimmy Yeary, Neil Thrasher, Tom Shapiro) and with his wife Sonya Isaacs' inspiration the Heidi Newfield's release of "Stay Up Late" (Jimmy Yeary, Sonya Isaacs Yeary, Ben Hayslip).
Jimmy currently has a number one song with Jake Owen singing "Anywhere With You".
You can learn more about Jimmy Yeary at https://www.facebook.com/jimmy.yeary
Tags:
Connie Harrington
,
Country Music Association
,
Jessi Alexander
,
Jimmy Yeary
Posted in
announcements
|
Comments Off

on Jimmy Yeary Receives CMA Song of the Year Nomination
Written by SGN Scoops on March 15, 2012 – 4:24 pm -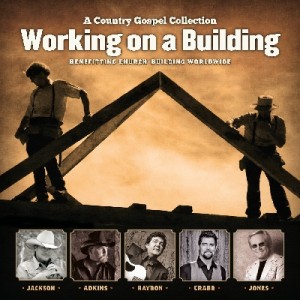 Nashville, Tenn. (March 12, 2012) – Proving once again that Country music artists have a big heart for the whole world, Ken Harding, president of New Haven Records, has joined Executive Producer Mark Carman, president of MCM World Media, to announce the upcoming release of the landmark CD, I'm Working On A Building. The title cut from the project, recorded by Marty Raybon (former lead singer of Shenandoah), has already been nominated for a Country Gospel Music Fan Award, presented annually by Christian Voice magazine.
This inspiring collection of new and existing songs was created exclusively to benefit the work of International Cooperating Ministries (ICM), a non-profit foundation that has constructed approximately 4,000 churches, orphanages and schools in more than 50 countries, supporting more than 20,000 congregations during the past 25 years.
The centerpiece of this collection is a high-octane version of the title cut by Raybon, featuring Country superstar Trace Adkins, Jimmy Fortune (of The Statler Brothers), and Country Music Association Award winner T. Graham Brown. The "Working On a Building" single is already receiving a tremendous response at Christian Country, Southern Gospel and select mainstream Country radio stations and is up for Favorite Song at the CGM Fan Awards program, scheduled for April 28 as part of Country Gospel Music FanFest in Pigeon Forge, Tenn. The GCM Fan Awards, selected solely by Country and Southern Gospel music fans, are sponsored each year by Christian Voice magazine. Read more »
Tags:
Aaron Tippin
,
Alan Jacison
,
Buddy Jewell
,
Christian Country Christian Voice
,
CMA Music Fest
,
Country Music
,
Country Music Association
,
George Jones
,
Glen Campbell
,
ICM
,
Inspirational Country
,
International Cooperating Ministries
,
Jason Crabb
,
Jimmy Fortune
,
Mark Carman
,
MCM World Media
,
New Haven Records
,
Raybon
,
Southern Gospel News
,
T. Graham Brown
,
Trace Adkins
Posted in
announcements
,
causes
,
new music
|
Comments Off

on TOP COUNTRY ARTISTS WORKING ON A BUILDING WITH NEW HAVEN RECORDS