Written by scoopsnews on May 20, 2019 – 2:29 pm -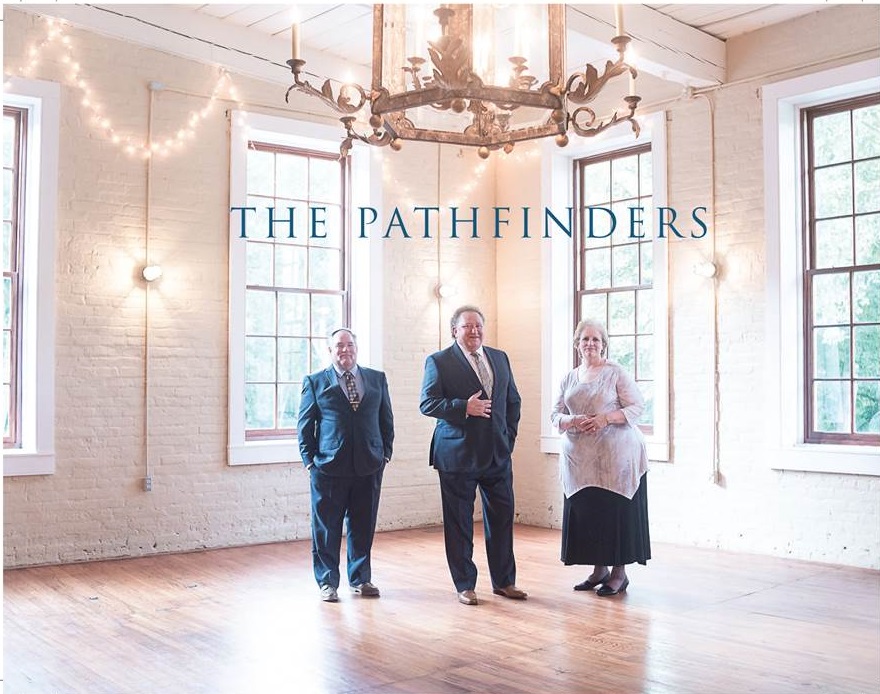 1.      So, The Pathfinders are celebrating 25 years in the ministry.  How are you celebrating this milestone?  We're having a wonderful year.  We kicked it off at Dollywood last October and we haven't stopped yet.  This is looking to be our busiest year..  By the end of December we will have done over 100 services.
2.     What is the next big thing you have planned? We will be back at Dollywood, October 27th & 28th, and we are working on gathering new songs for a new project and hope to be in the studio in January.
3.     Tell me about your newest Cd, "Silver Edition".  Wow, this was a fun one for us.  There's a lot of upbeat songs on Silver Edition.  Seems like everytime we do a CD it ends up having a theme to it.  Most of the songs on this one remind us that it's time for the Lord to come again. Songs like " Just Another Day" and " A Few More Miles" tell us that we don't have long left here and that we need to work for Him every chance that we get.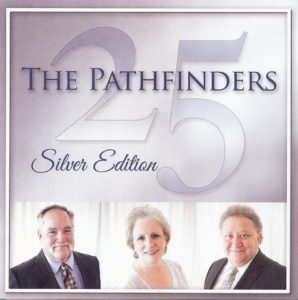 4.     What is your latest CD release to radio? Our latest release is called "Leave My Trouble Behind".  The song features Dearl and he does an awesome job with it. Again, it reminds us that when the Lord comes we'll leave behind all of our burdens and troubles here. We won't have them in Heaven. What a wonderful time to look forward to.
5.     How can the folks get in touch with you? We'd love for everyone to visit us on our website, www.thepathfinders.com or on Facebook at "The Pathfinder's Mt Holly".  They can also see us on the American Gospel Onstage show on the NRB network on Saturday evenings.
Check This Out:
Tags:
Dollywood
,
The Pathfinders
Posted in
announcements
|
Comments Off

on "Fast Five" With The Pathfinders…. Celebrating 25 Years in Ministry
Written by Staff on September 10, 2016 – 5:22 pm -
Jeff Champman, smooth bass singer with the Kingdom Heirs of Dollywood, posted the following request on his Facebook page a short time ago today:
"Everyone keep me in your prayers as I am being transported to Fort Sanders hospital in Knoxville today to have a heart cath done with a possible stent put in as well. Thanks everyone."
Everyone at SGNScoops is praying for Jeff and we request that all of our readers do as well.
Thank you for going to the Great Physician to ask for guidance for the physicians operating on Jeff today.
For more on the Kingdom Heirs  click here.
Tags:
Christian Music
,
Dollywood
,
gospel music
,
Jeff Chapman
,
Kingdom Heirs
Posted in
announcements
,
artists
|
Comments Off

on Jeff Chapman of Kingdom Heirs requests prayer
Written by Staff on January 5, 2016 – 10:43 am -
ROBERT'S CONCERT RAMBLINGS  by Robert York

On a cold January morning, the Kingdom Heirs stood outside The Showstreet Theater in Dollywood singing the National Anthem. This is a morning custom for them. The Showstreet is their usual home next to the Southern Gospel Music Hall of Fame just as you enter Dollywood. During a couple of events that take place over the year they move over to the Pines Theater. I had the opportunity to be there and visit with them the last two days of the 30th season. You don't have to worry, they will be back in March to begin their 31st season.  They will be touring the next nine weeks across the country.

Kreis French is a native member, as he was the first to start the group back when the park was known as Silver Dollar City. The Kindgom Heirs sang as a part time group until the park changed it's name to Dollywood in 1986. Dolly Parton insisted that they remain there and be a full time group performing two to three shows, five days a week during the regular season.

Kreis plays bass for the group in the Kingdom Heirs Band, who have won Band Of the Year for seven times. Dennis Murphy has been playing drums for 26 years. Most drummers don't live that long, especially a comedian like Dennis. Andy Stringfield from Harriman, TN fills the piano slot and also does some backup singing.

The voices of the Kingdom Heirs include Arthur Rice who sings lead and also is the emcee for the group. Arthur has been singing since he was 14 years old and is from Ashville, NC.  He states, "You shake a tree in North Carolina and a quartet will fall out."

Jeff Chapman from Brunswick, GA fills the bass position. Jeff formerly sang with the Anchormen and at the Blackwood Show in Pigeon Forge. Jerry Martin is tenor for the group from Bladenboro, NC. He formerly sang with the Dove Brothers. Brian Alvey sings baritone and also plays with the band.  Brian is a former member of Tribute Quartet. The group ended the season singing "He Lifted Me."

Famous songwriter Dianne Wilkinson has written about 60 sings for the group with the first cut for them was "I've Passed Over" in 1999.  She says the exact number of songs are hard to count as some have been recorded more than once. Of the songs Dianne has written, there have been several number one songs: "What We Needed"(2008), "Tell Me Why" (2012), "Just Preach Jesus"(2013), "Just Beyond the Sunset"(2013), "The Borrowed Tomb"(2014 cowritten with Rebecca Peck and "I'll Know I'm Home"(2014) cowritten with Jeff Crews.

Dianne says, "It has been my privilege to have the Heirs record my songs for about 16 years. God has blessed, and I have come to regard these dear men as if they were family. Every cut I have had on the Kingdom Heirs album has been amazing…all I envisioned for the songs, and more. I value their friendship, and admire their strong faith and their commitment to singing songs with a doctrinal message. Great quartet…great men of God! I love them and their families dearly!"

The Kingdom Heirs have recorded on the Sunlight label since 1986.  You can check out their traveling schedule for the next few weeks on their website www.kingdomheirs.com. If they are in your area GO OUT AND SEE THEM, I'm sure you will enjoy the evening.

By Robert York

Dollywood Pictures by Robert York
Tags:
Dollywood
,
Kingdom Heirs
,
Robert York
Posted in
announcements
,
artists
,
sgn scoops magazine
,
special feature
|
Comments Off

on KINGDOM HEIRS END 30TH SEASON AT DOLLYWOOD
Written by Staff on April 15, 2015 – 12:46 pm -
April 15, 2015 – Arden, NC -The Kingdom Heirs are very happy to announce the hiring of Brian Alvey as their new baritone singer. Kries French, owner/manger of the Kingdom Heirs states "A lot of prayer and consideration went into our decision and we are thrilled to welcome Brian and his family, into our family."  

French continues, "During our time on the road this winter, we had the privilege to audition close to 60 men who traveled many miles for this chance and we thank each of you so much. We feel that God has led us to the man He wants for us."
"We are honored to have entered our 30th year of partnership with The Kingdom Heirs", states Sonlite records President Chris White. "We are excited to continue this relationship with a new recording the group is already working on for an October release."
The Kingdom Heirs ask you to please help us in welcoming Brian and his family to the Kingdom Heir family. Brian will start his tenure with the group at Dollywood immediately. The Kingdom Heirs would like to invite everyone to come and experience this new era of music and ministry.
Tags:
Brian Alvey
,
Dollywood
,
gospel music
,
Kingdom Heirs
,
Lauren Talley
,
southern gospel
,
Tribute
Posted in
announcements
,
artists
|
Comments Off

on Kingdom Heirs Announce New Baritone
Written by Staff on April 14, 2015 – 12:29 pm -
Back in September 2014,  the Kingdom Heirs' baritone singer resigned from the group. Andy Stringfield, pianist for the group, started filling both positions –
singing and playing – during the remainder of the season at Dollywood. Traveling during their off season, the group began the search for a new baritone. The double duty for Andy was a great load for one person to do.
The Kingdom Heirs auditioned around 60 men who had applied for the position.  With their touring season ending, they narrowed the search down to three men.
With the opening of Dollywood's 30th year and Kingdom Heirs' 30th year singing at the park, they were scheduled for weekend shows
during the month of April, which was Dollywood's International Festival. To make the final decision for the baritone position they brought each of the selected men to sing on four shows per weekend.
Bryan Walker, known for being a contestant on the TV series American Idol and as a member of The Perrys, was the first one to appear on stage with The Kingdom Heirs. Following Bryan came Loren Harris, another of the Perrys' former members.  The third and final singer to audition, was Brian Alvey, who is known through the music industry.  He sang with Tribute Quartet and is married to
Lauren Talley.
You can visit the Kingdom Heirs' website and find photos and video clips of these three on stage with The Kingdom Heirs.
Who will be the new baritone for the Kingdom Heirs? Whomever it is will be the singer that God lays on the heart of the men to select.  Everyone has a voice in the selection, and any one of these three vocalists will be a great choice for the position. 
By Robert York
Special to SGN Scoops website
Tags:
Andy Stringfield
,
Brian Alvey
,
Bryan Walker
,
Christian Music
,
Dollywood
,
gospel music
,
Kingdom Heirs
,
Loren Harris
,
southern gospel
Posted in
announcements
,
artists
,
christian entertainment
,
Christian interest
|
Comments Off

on KINGDOM HEIRS NARROW SEARCH
Written by Staff on January 16, 2015 – 10:52 am -
By Robert York
Dollywood has closed for the season and the Kingdom Heirs are on the road for some dates during their break. On their first weekend out, they started on friday night at Andy's hometown in Harriman, TN, then it was onto Clarksville, TN.  I had the opportunity to go to Hopewell Baptist Church in Milton, Georgia, on Sunday evening to see them in concert on the road.  This was the third year that they have been at the church and it was a full house. The ladies of the church had prepared a southern dinner prior to the concert consisting of fried chicken, mashed potatoes, green beans, slaw and cake.
After dinner the Kingdom Heirs hit the stage singing. The group consisted of Dennis Murphy on drums, Kreis French on bass guitar, Andy Stringfield on piano and singing baritone, Arthur Rice singing lead, Jeff Chapman singing bass and Jerry Martin on tenor.  2014 marked the 29th year the group had been singing at Dollywood. Prior to that they sang at the same location, which was called Silver Dollar City. In 1986, Dolly Parton became a part of the group that owned Silver Dollar City and they changed the name to Dollywood. The Kingdom Heirs perform two to three shows daily during the season.  They sing to more folks each year than most other groups. The theme park gives them the opportunity to sing to folks that have never heard Southern Gospel music and minister to those that don't know Jesus.
The Kingdom Heirs have recorded on the Sonlite label since 1986 and their latest CD Redeeming The Time has had three number-one releases. This is probably a record for a Southern Gospel group having that many number one songs on a single CD.
The Kingdom Heirs' band is the recipient of six Singing News Fan Awards for Band of the Year. Each year the members of the group and the group itself always receive nominations for many awards. Their on-the-road journey will continue until March 21, 2015 when then return to Dollywood for their 30th season. The park also dedicates the month of October to Southern Gospel music having many of the major groups there performing during the month.
We were blessed with a great evening of Southern Gospel quartet singing from the Kingdom Heirs, and strongly suggest that Gospel music fans journey to hear this group while they are on the road. The quartet will be traveling in the Southeast and Indiana, Illinois, Pennsylvania and Virginia during their winter break. You can keep up with their schedule on their website. Www.kingdomheirs.com 
By Robert York
Tags:
Andy Stringfield
,
Arthur Rice
,
Dennis murphy
,
Dollywood
,
Jeff Chapman
,
Jerry Martin
,
Kingdom Heirs
,
Kreis French
,
Robert York
Posted in
artists
|
Comments Off

on Kingdom Heirs On The Road
Written by SGN Scoops Staff on October 14, 2014 – 8:32 am -
Pigeon Forge, TN  HIGHROADIII had the privilege of singing at Dollywood September 30 and October 1st. The group performed at the Back Porch Theater and had a full house for almost all of the 8 shows.
The group played all of the songs on their current project which was produced by Ben Isaacs as well as some ragtime and fiddle tunes. Their enthusiasm for the music they perform is always contagious to the audience they are playing and singing to.
HIGHROADIII played back-to-back concerts both days lasting 30 minutes each at 1:30, 2:30, 3:30 and 4:30, captivating the audience with each performance. The energy filled execution of each song kept those in attendance glued to their seats. The country/bluegrass feel of their music seemed like a natural fit for Dollywood.
Lead singer and keyboardist Sarah Davison commented "We enjoyed playing at Dollywood so much and look forward to the opportunity to play there again soon. We met some wonderful folks from all over the world and it was so encouraging to see their reactions to our music, especially our original songs. We want to thank everyone on staff for their hard work to keep Gospel music thriving at Dollywood."
You can learn more about HIGHROADIII by going to http://www.highroadmusic.com or https://www.facebook.com/HIGHROAD3 . You can reach them by Twitter at https://twitter.com/highroadmusic .
For booking contact highroadmusic@gmail.com .
Tags:
Dollywood
,
HighroadIII
,
Sarah Davison
,
southern gospel
,
Southern Gospel News
Posted in
announcements
|
Comments Off

on HIGHROADIII At Dollywood
Written by Staff on September 22, 2014 – 5:37 pm -
Pigeon Forge, TN (

Sept. 22, 2014

) – The Guardians helped Dollywood kick off the park's National Southern Gospel & Harvest Festival today,

September 22, 2014

. The talented group – consisting of Dean Hickman, Neil Uhrig and John Darin Rowswey – performed four shows at the Backporch Theatre presented by Singing News Magazine.

The Guardians, who are celebrating 25 years of music ministry, are in town appearing during the 57th NQC event at the LeConte Center in Pigeon Forge, TN.
Tags:
Christian Music
,
Dollywood
,
gospel music
,
National Southern Gospel Music Week
,
Pigeon Forge
,
The Guardians
Posted in
announcements
,
artists
|
Comments Off

on GUARDIANS HELP DOLLYWOOD KICK OFF NATIONAL SOUTHERN GOSPEL & HARVEST CELEBRATION
Written by Staff on August 19, 2014 – 10:38 am -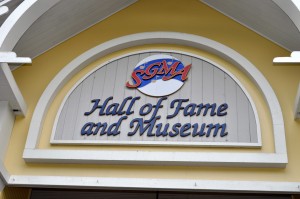 By Marcie Gray Imagine walking down a hallway filled with familiar faces and voices, some of whom you have listened to since you were a small child, some whom you have met, and perhaps, a few you may be privileged to call friends or family! Just inside the gates of The Dollywood Theme Park in Pigeon Forge, Tennessee lies a journey through the history of Southern Gospel music, just waiting to be explored.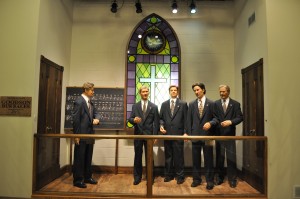 Established in 1994, and opening its Hall of Fame and Museum doors in 1999, the Southern Gospel Music Association (SGMA) is a professional preservation association of artists, songwriters, industry workers and fans, founded to preserve, protect and promote Southern Gospel Music, its history and heritage. The artists within have dedicated their ministries to delivering a message built around biblical truths and spiritual values, and what a legacy they have left and are still leaving! It's like homecoming week every time I walk through the SGMA Hall of Fame. As I enter the doorway, the first thing that catches my eye is a shaped note typewriter, surrounded by various song books and a chalk board with a music staff on it. Originally, Southern Gospel music was sung by quartets, many who used songbooks with notes identified by their shape.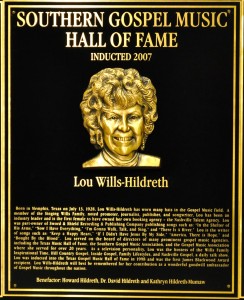 The tour continues as I sit in a church pew and listen to an animatronic quartet singing "Give the World a Smile." There is literally something to look at in every corner as I wander through the museum. A collection of vinyl records, a replica of The Blackwood Brothers' bus, instruments and clothing from legendary artists and collectibles, each having a story of their own to tell, are displayed throughout the museum. The centerpiece of the museum is the Hall of Fame, where bronzed plaques of legendary faces line the corridor. One hundred and fifty-five faces grace the walls of the corridor. Each individual who is inducted is honored with a plaque that bears their picture and a list of achievements in the Southern Gospel industry. Danny Jones, Editor of The Singing News and Executive Director of the SGMA shares, "The Southern Gospel Music Hall of Fame is the home to more than 3,000 Southern Gospel artifacts, not to mention a place where 155 members of the Southern Gospel community are honored. Earlier this year, as we were getting the museum ready for Dollywood's opening day, I cleaned all 155 of those 40-pound bronze plaques that hang in the Hall of Fame. It was impossible not to re-read what each plaque said and truthfully, the memories of many of those special people came flooding back to me. It almost like I could talk to George, Glen, Jake, Rex, Brock, J.G. Anthony, Roger, J.D. —and more—again. Suddenly they didn't feel so far away now that they've gone on to their eternal reward.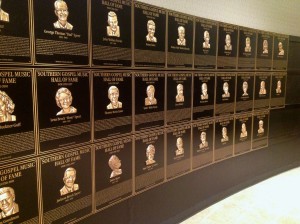 "As I cleaned each plaque I was reminded of how each of those men and women are on the Hall of Fame roster shaped this thing called Southern Gospel Music. Long-time fans need to come to the Hall of Fame and just relive those days. New fans need to come to the Hall of Fame and learn about those made Southern Gospel Music what it is today. It's more than a roomful of plaques–it's a roomful of incredible memories." One of our own SGN Scoops contributors and one of those who have helped shape Southern Gospel Music, Lou Wills Hildreth, was inducted into the SGMA Hall of Fame in 2007.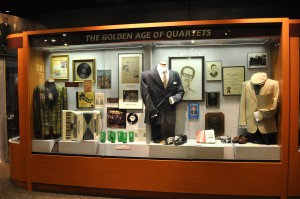 In early February of this year, SGMA President Arthur Rice was minding his own business in Florida, preparing to board a cruise ship with The Kingdom Heirs when his cell phone rang. On the other end one of Dollywood's fine maintenance men was calling to let Arthur know that a water pipe had burst inside the Hall of Fame and was spewing water throughout the building. Though the water flow was stemmed before any harm could be done to any of the artifacts housed there, substantial facility damage requiring significant repair work was experienced. In the ensuing days, the Dollywood maintenance and construction teams worked diligently to return the Hall of Fame and Museum to its "pre-flood" condition in time for the 2014 opening day festivities.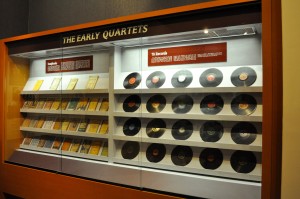 We recently talked to Travis Bridgeman of the Advisory Board of the SGMA Hall of Fame and Museum. "In September 2013, I was elected to the Advisory Board," says Travis Bridgeman. "I had the privilege to walk on the red carpet during SGMA Day at Dollywood for the 2013 Hall of Fame Induction. I am an administrator for the SGMA Facebook and Twitter pages. I post news and facts about the Hall of Fame, as well as recognize the birthdays and anniversaries of the deaths of Hall of Fame members. As a member of the advisory board, I also make recommendations to the executive board to help them with policy and promotion." Bridgeman continues, "Our theme for this year is Raising the Awareness, which is our campaign to make Southern Gospel music fans and artists aware of the contributions of the Hall of Fame members and how they can keep their memory and our music alive. The SGMA operates the Hall of Fame and Museum from the support of its membership. It is important to join the SGMA to help us preserve the heritage of Southern Gospel music for the generations that have no first-hand knowledge of the pioneers of our music. Each month, over 30,000 people visit Dollywood and have an opportunity to walk inside the only brick-and-mortar museum paying tribute to our legacy and the genre of Southern Gospel music. It is the living link to our past, and stands as an example of the excellence we should strive for today."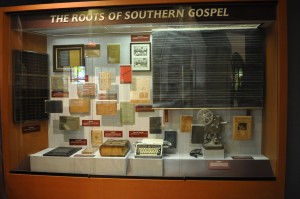 The SGMA Hall of Fame and Museum welcomes more than one million visitors annually to read and observe displays and memorabilia from a century of gospel music. Thousands of items from some of the greatest singers, writers and musicians are displayed. The facility includes a gift shop, which carries one of the country's largest Southern gospel music selections. The SGMA also specializes in vintage and difficult-to-find Southern gospel music products. The SGMA current membership ranks in the thousands with members from almost every state and several foreign countries. Members come from all walks of life joined by a love for the music, an appreciation for the positive, uplifting lyrics and the music's central message of salvation through Jesus Christ. The artists in this industry have traveled thousands of miles, often through adverse conditions, to entertain, minister and create a musical genre for which the SGMA is committed to preserving. In 2014, inductions will be conducted during the week of the National Quartet Convention in Pigeon Forge, Tennessee. Some of the inductions will take place during the nightly NQC programming while other inductions will take place during the Singing News Fan Awards. These inductions are included at no extra cost in your NQC admission.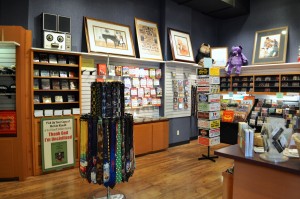 If you have not yet visited the SGMA Hall of Fame and Museum, a wonderful time to do so would be during Dollywood's National Southern Gospel And Harvest Celebration, which takes place from September 22, 2014 through November 1, 2014. During those six weeks of wonderful Southern Gospel music, there are opportunities to see your favorite artists in concert, all included in the price of your Dollywood ticket! Visit http://www.dollywood.com/themepark/entertainment/Harvest-Celebration-Gospel-Performers.aspx to view the schedule of artist appearances.
You can be an important part of helping the SGMA Hall of Fame and Museum to preserve the rich heritage of Southern Gospel music we all love. Visit http://sgma.org/ to find out how you can join the SGMA family. Annual membership is $20, and a lifetime membership can be received for a gift of $1,000. You can also contact the SGMA at (865) 908-4040. From all of us whose hearts are touched by Southern Gospel music and the history that has shaped it into what it is today, we want to say "Thank you" to the SGMA Hall of Fame and Museum Directors and staff. Thanks to your efforts, the legacy of those who came before us will be remembered for generations to come. Photographs and Written by Marcie Gray First Published July 2014 in SGN Scoops digital magazine. For the current issue of SGN Scoops, visit the SGN Scoops website at https://www.sgnscoops.com/
Tags:
Arthur Rice
,
Danny Jones
,
Dollywood
,
hall of fame
,
Marcie Gray
,
Pigeon Forge
,
Southern Gospel Music Association
,
Tennessee
,
Travis Bridgeman
Posted in
christian entertainment
,
sgn scoops magazine
|
Comments Off

on Southern Gospel Music Association's Hall Of Fame
Written by SGN Scoops on November 5, 2012 – 8:54 am -
Nashville, TN-  Mansion Recording artist, The Mark Dubbeld Family, continue to experience new opportunities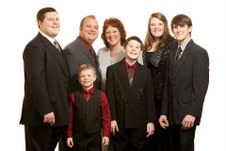 that introduce fans to their ministry as they sing for God, family and country.
From performing on the main stage of the National Quartet Convention to being added at the 2012 Fall Harvest Celebration at Dollywood in Pigeon Forge, Tennessee, and taking part in the Family Foundation Gala in Richmond Virginia, this family is rejoicing in what God is doing.
The Family Foundation was founded to strengthen families in Virginia by applying principles and faith to policy and culture.  The organization seeks to establish through citizen of advocacy and enactment of Virginia law a safe, prosperous and wholesome climate for families.  All of its policy decisions are based on the principles of life, marriage, parental authority, constitutional government and religious liberty.  The annual event to raise funds for the organization featured the solo artistry of Mark Dubbeld, of the Mark Dubbeld Family, and was lead by the keynote speaker:  Former Presidential Candidate Senator Rick Santorum.
November 1, Mark Dubbeld will be the featured solo artist for a Renewanation luncheon and banquet hosting Lt. Col. Oliver North. He will sing songs of faith as well as patriotic tunes, including, "Sound of Freedom," from the groups latest recording, and written by his wife, Janene.
Mark states, "It is my privilege and honor to sing for God, wherever He opens the door."
The latest single by The Mark Dubbeld Family, "Inside The Gate," from their Mansion Recording On With Praise is seeing exceptional airplay on many stations nationwide including XM Sirrius Enlighten and has reached the #32 spot on the December Christian Voice Top 40 chart. 
To reach the Mark Dubbeld Family for concert appearances or to order their product you can reach them at 540-293-8467 or by their website at www.mjdubbeld.com
Tags:
Dollywood
,
Mansion Entertainment
,
Mark Dubbeld Family
,
national Quartet Convention
,
sirius xm
,
Southern Gospel News
Posted in
announcements
|
Comments Off

on The Mark Dubbeld Family Singing For God, Family and Country