Written by Staff on June 29, 2020 – 11:02 am -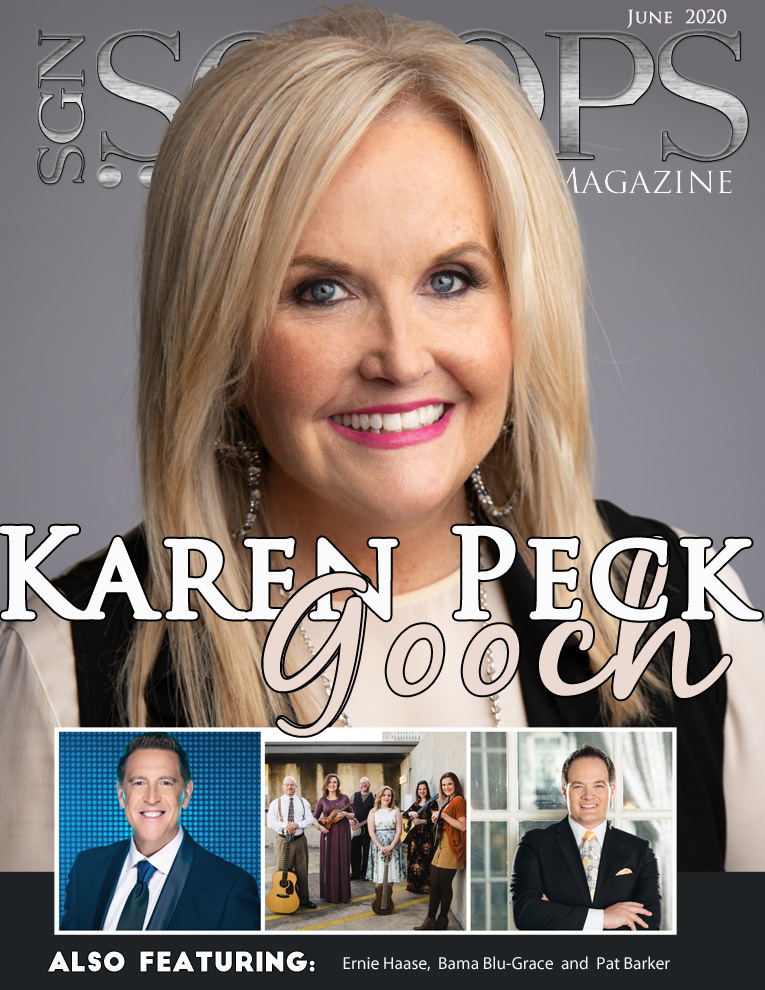 2020 June SGNScoops Editor's Last Word By Lorraine Walker
Thank you for flipping the pages to the very end this month and catching the Editor's Last Word. It's June and I hope you have time to read all the great stories we are presenting. SGNScoops is blessed with some of the best writers in gospel music and as you take in every feature, I'm sure you will agree.
Karen Peck Gooch is our lovely cover girl this month, a lady who is beautiful on the inside as well. Jennifer Campbell allows her own sweet heart to shine through in this feature. I trust you learned something new about Karen. I remember hearing her with the Nelons in the '80s. What I remember the most about that concert was Kelly Nelon singing "Ain't No Grave," and Karen wearing an orange dress that was just stunning. Yes, orange. It was the 80s!
As we sail into summertime, I pray that COVID-19 is stopped in its tracks and we can all come out of hibernation. It has been a time of increased stress for most people, I'm sure. What is ahead is unknown and that can cause anxiety and fear.
I read this in the Bible the other day: "So David went to Baal Perazim, and there he defeated them. He said, 'As waters break out, the Lord has broken out against my enemies before me.'"
2 Samuel 5:20 (NIVUK)
I began to think about my enemies, including such things as health and finances. For each of us, these enemies may look different. However, I believe that, just as David knew the Lord went before him in battle, the Lord is commanding his angel army for our deliverance today. His armies have "broken out" against our enemies, and will continue to do so. The image I see in my mind is of a dam that is bursting (or the power of the water flowing over Niagara Falls, as shown), the water gushing through and covering everything in its path.
Take a moment to see that the Lord is bursting through the defences of your enemies and washing them away. In scripture, water is a symbol of the Holy Spirit. Allow His Spirit to wash away your stress, doubts and fear. Because fear, as we know, is a liar.
Isn't it exciting that the Holy One has charged His angels concerning us to defeat our enemies? We are not idle during this battle, however, as we are given armor to wear, like the shield of faith and the helmet of salvation. So today, put on your armor, my friends, because there is going to be a fight. And, as the late Roger Bennett sang, "I read the back of the book and we win!"
If you are missing your helmet of salvation today, or have any comments or concerns, please email me at lorraine@sgnscoops.com.
By Lorraine Walker
First published by SGNScoops Magazine in June 2020
Tags:
COVID19
,
Editor's Last Word
,
gospel music
,
Lorraine Walker
,
SGNScoops Magazine
Posted in
announcements
,
artists
|
Comments Off

on Lorraine Walker: A Time to Fight
Written by Staff on May 24, 2020 – 7:51 am -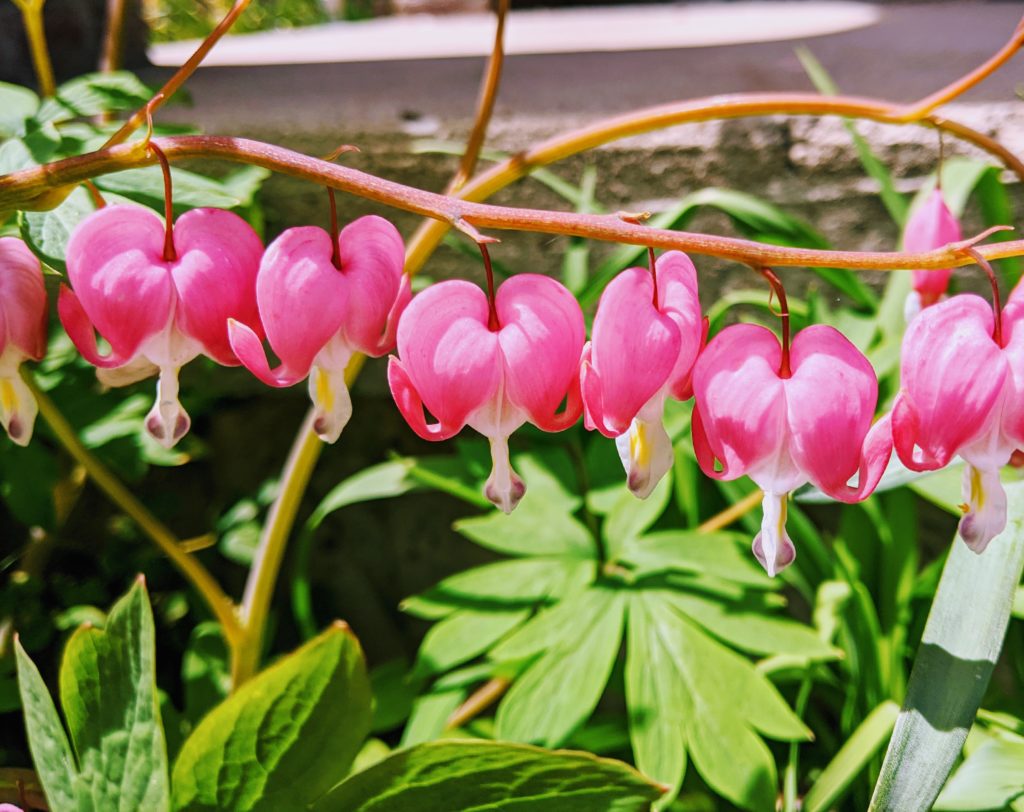 2020 May SGNScoops Magazine Editor's Last Word By Lorraine Walker
It's the merry month of May and as I write this, I wonder how merry we are right now. I don't know what measures of restraint the coronavirus is still placing on you at this moment, but I do know that isolation like we have been experiencing can increase fear, depression, and anxiety. I hope and trust you are finding ways to combat this, as your mental health is as important as your physical health and shouldn't be ignored.
When I need to uplift my mood, music is one of the tools I use. I turn on music that uplifts, encourages, speaks of our Lord and his power, and usually something with a beat or groove I can't ignore. 
One artist that always grabs my attention is on our cover this month. 11th Hour has carved a niche for themselves in gospel music and their releases continue to show a refinement in their musical talents. As well, Jaquita Lindsey is an SGNScoops alumni, sharing her writing abilities with us for years. 
On a side note, Logan Smith was one of my first online interviews for SGNScoops TV in 2011. He was a lot more comfortable than I was, even though he was quite young at the time. I have to say right now that it was not well done on my part, as the camera seemed to deplete any conscious thought in my head at that NQC. The little red-haired boy I interviewed was already on Gaither videos at the time, and he, along with Jaquita and Amber, are doing a stellar job now as they climb charts and win awards. 
I could not have foreseen then where Logan would be now, anymore than I can tell you now where any one of us will be tomorrow. Shortly after that interview, my life was changed forever with sickness. I know now that the fibromyalgia I contend with daily had its roots in that sickness.
May is Fibromyalgia Awareness month, so I want to send a prayer to all of you reading this that fight a similar war. This debilitating illness has no cure. Fatigue, pain, insomnia, mental health issues, gastrointestinal irregularities, headaches, and cognitive problems, are just a few of the battles those with Fibro face daily. We wear purple for awareness, and ask that you say a prayer for us today.
I wonder how many more people than usual found themselves praying to God in the last few months? In the middle of the COVID-19 pandemic, everyone was praying they would be safe and that things would just go back to normal. We know that nothing in this world goes back in time any more than the earth can spin backward. To imagine that our lives would return to normal is equally as unrealistic.
We must be prepared for the new, as the old will never be again. That is not something to be feared, but accepted as part of life. Whenever we face a big change, we need to recall the events of the Easter season of last month. The power of the old and sinful died on that cross. The new and eternal was brought out of that tomb. Our Lord and Savior, Jesus Christ, has promised us new life, and fresh mercy every day. He alone walks before and behind us, able to give us guidance through our new normal.
A seed planted in the ground has to die before becoming a new, fruitful entity. I pray that all of us will look with intelligent eyes at what needs to be left in the past, what needs to die, for us to prosper in our new day. Hold on to Jesus today, my friend. He is the maker of all things new. And that place where pieces of your life were laid to rest? Look at the place where Jesus was buried. He can turn graves into gardens. 
By Lorraine Walker
First Published by SGNScoops Magazine in May 2020
Did you know that you can receive the printed, full-color version of SGNScoops Magazine by subscription? Find out more 
HERE
.
Find SGNScoops Magazine On Facebook 
HERE.
You can download the latest edition of SGNScoops Magazine 
HERE
.
Read the latest edition of SGNScoops Magazine online
HERE.
Listen To Today's Gospel Music
HERE
Tags:
11th Hour
,
Editor's Last Word
,
gospel music
,
Lorraine Walker
,
SGNScoops Magazine
,
southern gospel
Posted in
Christian interest
,
Devotionals
|
Comments Off

on Lorraine Walker: Headed toward a new normal
Written by Staff on March 23, 2020 – 12:06 pm -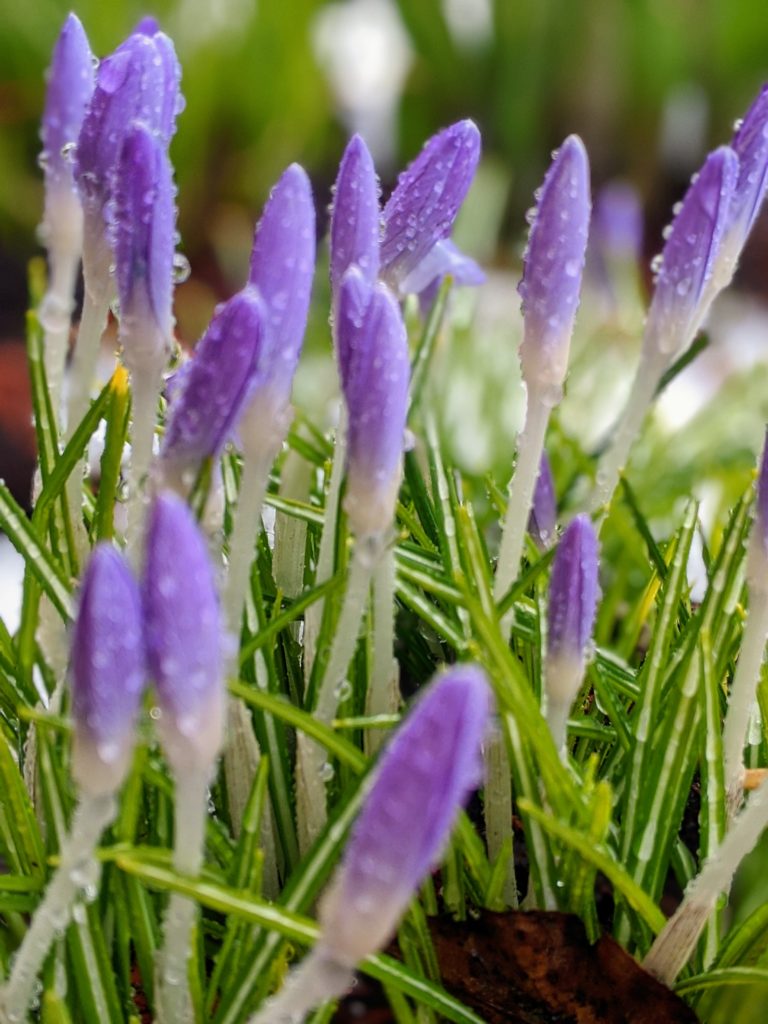 2020 March SGNScoops Magazine – Editor's Last Word by Lorraine Walker
March is here with warmer winds and brighter sunshine, and much-needed rain. It seems like every March is different, but most people just want spring to begin. We are looking forward to a new season here at SGNScoops. I think I speak for all of my northern friends when I say that we've had enough snow! But as these pictures indicate, March gives us an in-between month of flowers and snow, expectation and waiting.
We are thrilled to bring March in like a lion as the saying goes, with a cover story on our friends the Browders who are celebrating 30 years of ministry. Thanks so much to Justin Gilmore who worked with me on this cover project. We so appreciate the authenticity of this family. 
We hope you have thoroughly read through each of the features. Canaan Cauffman, Exodus, Tanya Rose, Kenny Smith, and so many others. It was a pleasure to highlight Paul Heil on his 40th anniversary in radio ministry. Thanks as well to Dixie Phillips for introducing us to Sammy Ward, and Bill Dykes for introducing us to one of his favorite pastors, Dr. Keen. 
Be sure to check the back of the magazine to find out more about each of our contributors this month. Writers may change from month to month, but we always strive to give you the highest quality, and the best delivery of the gospel of Jesus Christ. Thanks to Lyndsey Chandler, Rob Patz, Vonda Armstrong, Robert York, Jantina Baksteen, and Les Butler. Special thanks also goes to my proofreader and general right hand, Joan Walker. And we so appreciate the people who make everything beautiful: Stephanie Kelley, Staci Schwager, and Pete Schwager.
Since Easter doesn't fall in March this year, the whole month seems to be waiting in expectation for the event. For those who celebrate Lent, or for any who may decide to commemorate this time of year in any special way, each day is a reminder of how much Jesus did for us. The days leading up to the cross, the events taking place as recorded in the Gospels, all of this happened as Jesus must have been in some way preparing himself for what lay ahead. And yet, he was fully present with every event. He knew that the horrible death was just around the corner, signaling the end to his earthly walk. But we never see where he is walking away from ministry or letting the shadow of what was ahead hang heavy over his heart. He was in between the wedding at Cana and the glorious Resurrection, yet he never dwelt on either, according to scripture. He told his disciples what would happen, but he never told them to leave him alone so he could wallow in self-pity.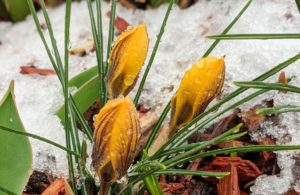 Many of us are in between two events. Maybe we are between something very happy and yet we know there is something on the horizon, such as the death of a loved one. Perhaps you were in a good state of health, and now you are suffering, though you know at some point in the future you will be whole again. How are you handling this in between portions of life? Are you hiding, wallowing, or lashing out in anger? Or are you using this time to touch other people?
My prayer for you and myself, is that we use each day as a gift from God, and use the gifts that he has given to us, to bless others around us. Let's not forget to pray for others. Let's make each day count for him no matter where we are on our path to victory.
Editor's note: This article was written prior to the onset of the Coronavirus in North America. Are you in isolation because of COVID-19? You too are in the "in-between," forced to take time to stop and be aware of what is around you. Don't waste the time: God wants to talk to you, to let you know that he is the source of all peace and hope, and to calm you with the truth of his love. Spend time with him and also pray for others during this time that they might know his peace.
By Lorraine Walker
First published by SGNScoops Magazine in March 2020
Tags:
Browders
,
Canaan Cauffman
,
Coronavirus
,
COVID-19
,
Editor's Last Word
,
Exodus
,
gospel music
,
Kenny Smith
,
Lorraine Walker
,
SGNScoops Magazine
,
Southern Gospel Music
,
Spring. Easter
,
Tanya Rose
Posted in
artists
,
sgn scoops magazine
|
Comments Off

on Lorraine Walker: the in-between month of March
Written by Staff on July 25, 2019 – 2:54 pm -
Editor's Last Word for July 2019 by Lorraine Walker
July is officially the month of the dog days of summer. It's interesting how, when we move from air-conditioned buildings to cool cars back to even cooler houses, we don't even really get the full benefit of the heat of summer time. I remember as a kid playing outside and the heat didn't bother me at all. Now if I've been more than 10 minutes outside, I'm begging for either air conditioning or my favorite iced coffee. I don't think I'm the only one either, judging from the lineup at the coffee shop. Have we become a society that can't stand a little warmth? Or has it truly become hotter outside?
One thing that is for sure, an artist whose career is heating up once again, is the ageless Carman. He looks the same and sounds the same as he did when I first became a fan back in the 80s. And now he's back with a gospel album and joined by a quartet. Still, as he begins his new tour, I hope he doesn't leave off the iconic song, "The Champion." Thanks so much to Jennifer Campbell for that feature.
Special thanks as well to John Herndon for bringing us the story on another iconic group, the Kingsmen. So glad to see that they are back with a new album to go along with their new lineup.
In fact, thanks to all of our writers this month, for going above and beyond to bring us these great features. SGNScoops magazine is blessed to have some of the best writers in the industry. They bring us features better not only inspiring but also entertaining. I hope you've had time to also read the devotional writers who contribute to the SGNScoops website. We are blessed.
My sister mentioned the other day about how often the subject of fear comes up in today's Christian music. Whether it's Southern or Country gospel, or Contemporary Christian music, usually you won't have the station on long before you will hear the subject of being afraid, and how Jesus can break those chains of fear and anxiety. The thing is, you have to recognize that it is fear. Then you need to remember that Jesus is love, and perfect love casts out fear. Does that line sound familiar? Then you know it is part of scripture and knowledge of the word of God is essential to dealing with fear. Remind yourself and the ultimate source of fear, satan, that God is in control and he has the final word.
After you have gone to the word to claim the promises of God and to remind yourself of the many times he says, "Fear not!" then rest in that knowledge and talk to the author of peace. Tell him your fears and let him soothe you with his divine presence. Turn on some good gospel music and let yourself soak in the words of songs touched by the hand of God.
If you are afraid or anxious today, I urge you to talk to someone you know and trust who can help you find peace in the words of our Savior. Let his words be your rock, your fence, your protection and your safety. For Jesus is the Word. He will never fail you.
I am so glad we have music that can overcome evil and fear with the sword of the Spirit, the word of God. Thank you to all of the songwriters who bathe their minds and work in the Holy Spirit, and the singers who are blessed by God to communicate his love. You are all vessels for his glory.
If you need have any questions or comments or suggestions after reading this month's issue, please write to me, lorraine@sgnscoops.com 
By Lorraine Walker
First published by SGNScoops magazine in July 2019
Read the July SGNScoops Magazine Online HERE
Download July SGNScoops Magazine On PDF
HERE
Find SGNScoops Magazine On Facebook
HERE
Listen To Todays Gospel Music
HERE
Tags:
Carman
,
Dear
,
Editor's Last Word
,
Kingsmen
,
Lorraine Walker
,
SGNScoops Magazine
Posted in
concert reviews
,
sgn scoops magazine
|
Comments Off

on Lorraine Walker: Facing Fear