Written by Staff on May 9, 2018 – 1:26 pm -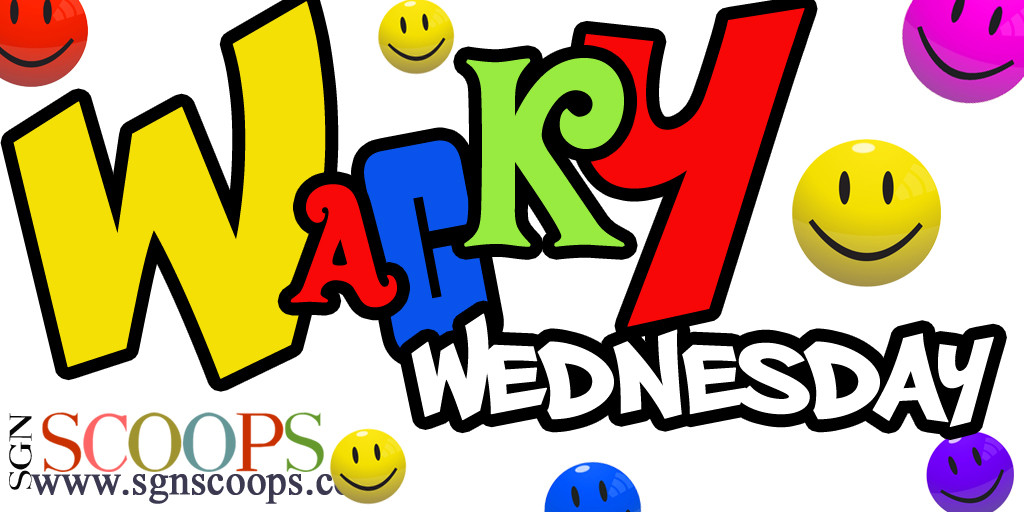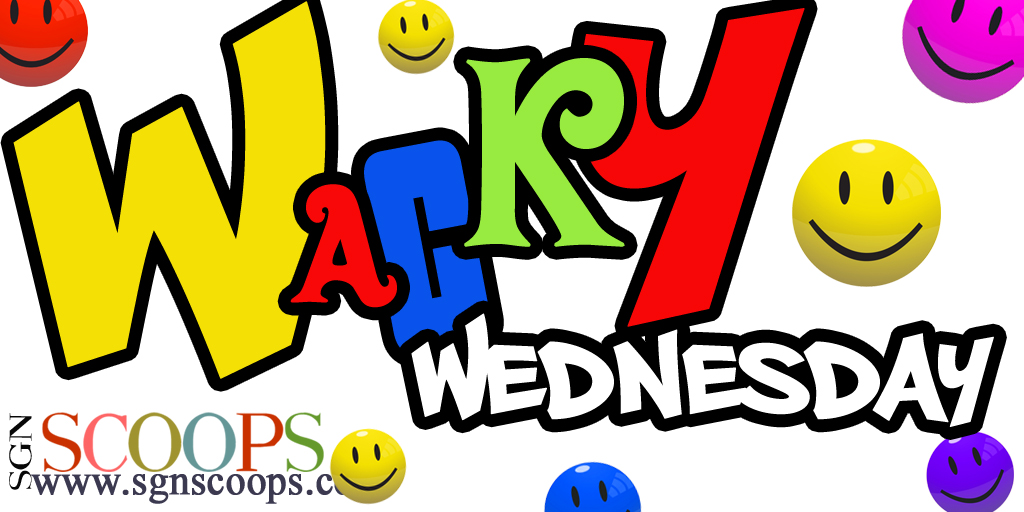 Wacky Wednesday with Gospel Artists is back with another question. Special thanks to our friend Jantina de Haan for collecting all of these great answers, and to all of you for your overwhelming response to the return of Wacky Wednesday!
As you know, Wacky Wednesday features questions that you might not find in regular artist interviews and answers that you might not see printed anywhere else…
Today we hear responses from Josh Jordan of the Jordan Family Band, Gerald Wolfe of Greater Vision,
Wendy Hayes of the Mylon Hayes family, Corey Pearson of the Diplomats, Bob Sellers, Pat Barker of the Guardians, Clayton Inman of Triumphant, Josh Townsend of Legacy Five, and
Jaquita Lindsey of 11th Hour.
This week's question is: who is your favorite Gospel Music Artist?
We will let the men go first this time:
Josh Jordan: Tough question. I find myself listening to the Cathedrals with Danny Funderburk in the lineup. Also, the original Hinsons. But I have several current groups I enjoy.
Gerald Wolfe: The Happy Goodman Family. They always had great songs, and they were exciting to watch.
Corey Pearson: Growing up, I listened to the Kingsmen and Gold City. Loved the bands and loved Big Jim Hamill.
Bob Sellers: Kingsmen.
Josh Townsend: The Collingsworth Family; love the tight family harmony.
Pat Barker: The Guardians. They pay me to say that
Clayton Inman: The Hinsons; I love the electricity they brought to a stage.
Let's hear from the ladies…
Jaquita Lindsey: I have so many friends that sing that's hard for me to choose.
Wendy Hayes: The Whisnants and Greater Vision. They both have been close friends of our family for many years and we love their ministries.
Were these answers what you expected? The artists list some great groups in Gospel music, past and present. Maybe some of their favorite's style or vocal inflections have rubbed off on them…we will let you decide.
Stay tuned next time for another Wacky Wednesday, when we will ask the question everyone wants to know: what color are your socks? (Is this the actual question that has been asked? Stay tuned…)
Do you have a question for our artist panel? Send it to SGNScoops today! lorraine@sgnscoops.com
READ The latest PDF Version Of SGNScoops Magazine here.
Download The latest PDF Version Of SGNScoops Magazine HERE
Find SGNScoops Magazine On Facebook HERE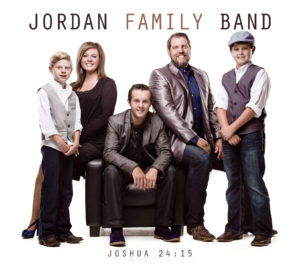 Listen Online To The Best In Todays Gospel Music HERE
Tags:
Bob Sellers
,
Clayton Inman of Triumphant
,
Corey Pearson of the Diplomats
,
Gerald Wolfe of Greater Vision
,
gold city
,
Happy Goodman Family
,
hinsons
,
Jaquita Lindsey of 11th Hour
,
Josh Jordan of the Jordan Family Band
,
Josh Townsend of Legacy Five
,
Kingsmen
,
Pat Barker of the Guardians
,
SGNScoops Wacky Wednesday
,
Wendy Hayes of the Mylon Hayes family
Posted in
artists
,
SGNScoops Wacky Wednesday
|
Comments Off

on Gospel music's Wacky Wednesday asks another deep, mind-blowing question
Written by Staff on May 28, 2015 – 2:25 pm -
By Jennifer Campbell
Hailing from the southern town of Carrollton, Georgia, the Diplomats Quartet has been sharing the love of Jesus Christ through song for over 30 years.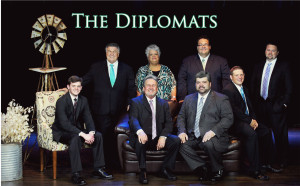 Jimmy Pearson, leader of the group, has literally grown up with music running through his veins. His first memory of Southern Gospel music was when he was four years old, hearing this Heaven-sent music at church. Jimmy's wife Rita Pearson says her first recollection of hearing this music genre was at the Atlanta All Night
Sing at the Atlanta City Auditorium. As you will see, The Diplomats know the value of faith and family. Their heartfelt passion for ministry is crystal clear, coming across through every note they sing and every word they speak. The Diplomats Quartet sings for the Savior.
Jimmy says that his greatest life achievement so far is to have been able to stay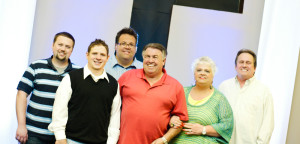 in the ministry for 51 years. Additionally, he and Rita both agree that being compared to the Happy Goodman Family, a ministry that reached a large number of people, is a distinct honor. When Rita sings, "God Walks the Dark Hills" in her powerful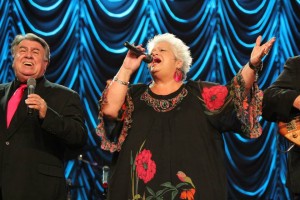 alto voice, it is easy to see why this family group has often been compared to the Happy Goodman Family. Corey Pearson says it's a great honor, but they also have their own special sound. Joe Brown agrees that their influences come from a variety of musical sources. Whether they are singing a Goodman classic or a Diplomats original, they hope to continue serving the Lord and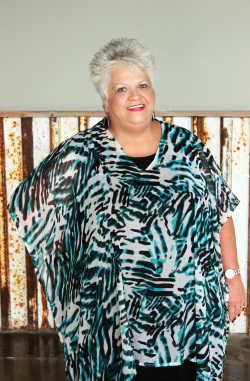 spreading the Gospel through their music ministry for as long as God will allow.
Even though the other members of the group are not blood related, Jimmy says he especially loves the fellowship with the group members. Rita notes the group is like one big family and she enjoys the fellowship on the bus. Along with Jimmy, Rita and their son Corey, vocalist and bandleader for the group, they are joined by bass singer Joe Brown, drummer Zach Flowers, and Jordan Hamby, who plays the guitar, mandolin, and banjo. Corey says he loves making music and being with great friends.
Everyone has role models and mentors who influence them in some way. Rita says her biggest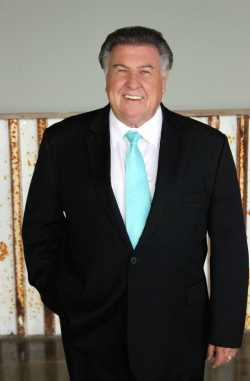 influence musically was her mom. For Jimmy, Les Beasley has been one of his greatest influencers. Their son Corey has been around Gospel music all of his life, thanks to the influence of his parents and many other Gospel greats. He remembers, "The Florida Boys would come to our house before a concert and Les Beasley treated me like a grand kid. He always took time with me as a kid." His parents encouraged Corey's love of music. He says, "Somehow they always found a way to buy me whatever instrument I wanted to learn how to play." These influences on his life have definitely left a lasting impression considering this is his 27th year of ministry. Joe is also a veteran of Gospel Music, with 17 years of ministry under his belt. Like Corey, Joe and Jordan both were influenced by their parents.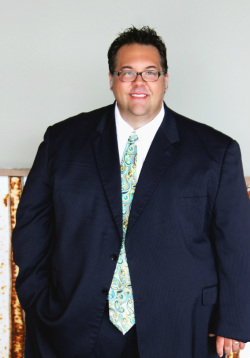 Although Jimmy has the opportunity to travel with his immediate family, he notes that ministry is a 24/7 job. "I try to take advantage of every opportunity I can spend with family," he says.   Rita agrees that she also likes to make the most of the time spent at home with family and friends.
Corey could not do what he does if it was not for the support from home. He says, "My wife Heather and I have been married for 16 years now and we have a precious girl named Audree. She is seven years old now. Her mom and I were able to lead her to the Lord last year. Heather is an amazing, strong woman."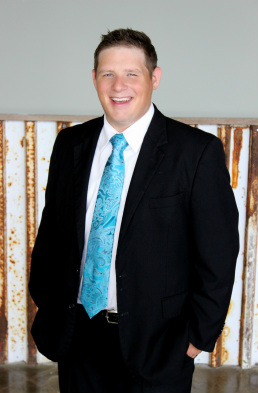 Joe has been traveling with the group for nine years. He said his greatest achievement is his family. "I have been married for 38 years to my beautiful wife Debbie. We have three girls, Jamie, Jennifer and Jessica. I have six grandkids, four boys and two girls. They all understand my ministry and the amount of time it requires. We all make a special effort to enjoy the time spent at home."
Zach's first memory of Southern Gospel music is listening to Charles Johnson and the Revivers on the way to preschool every morning. His dad Stan and mom Sherry ensured that he and his sister Leah Flowers Brown grew up in a loving supportive home. He started playing the drums before his feet would even reach the pedals.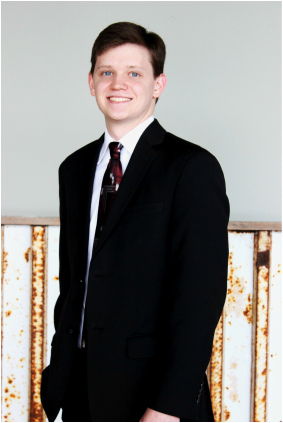 When he is not in his hometown of Villa Rica, Georgia, he plays drums on stage with the Diplomats and even sings a song or two.
Jordan lives in Helenwood, Tennessee. He started traveling on the road with his family, The Singing Hambys, when he was only six days old. The first concert of any kind he can remember was seeing Gold City when he was approximately seven years old. Jordan traveled with the bluegrass group, Lakeside Quartet, before he felt called to travel with the Diplomats. He began playing the guitar when he was 14 years old. Even at his young age, his experience shows. Above all, his heart for Christ is evident in everything he does.
When families travel together on the road the majority of the time, there are bound to be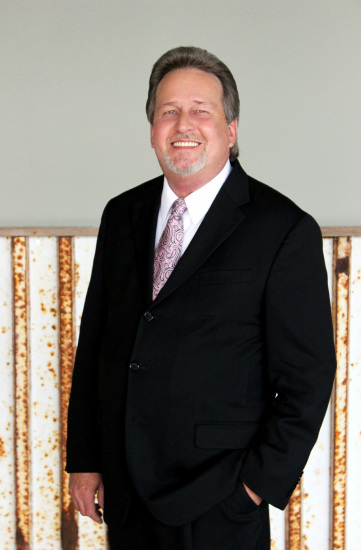 humorous moments. Jimmy comments that the funniest thing he has ever done is pulling up to and setting up inside the wrong church. If you want to see some of the funny moments that occur throughout their travels, check out their comedy show named "On the Bus with Gus," available on the Diplomats' Facebook page.
While the Diplomats have had their share of joys and successes, they have also endured many trials. Rita thanks the Lord for His hand upon her as she went through cancer and chemo treatments. Joe has spent time at the hospital bedside of a loved one. But through it all, they all trust in the blessed assurance that we have in Jesus Christ. The Diplomats know that God is faithful and He will always be forever close, watching over them through the good times and the difficult moments as well. They know that God will work all things together for His good. As one of their songs says, there's a "Blessing Somewhere in This Trial."
Jimmy says he would impart the following wisdom for anyone who is just starting out in the Gospel Music industry: "Always remember Whom you are singing for and that this is a ministry before anything else."   Rita added to his advice by reminding young artists to never give up. She says, "Trust in the Lord to lead your path." Joe kept the pearls of wisdom coming by saying, "Learn your craft from the best examples you can find." Even at his young age, Zach summed up this advice quite well by stating, "Be persistent and let Jesus be seen through your life."
Rita said that her greatest life achievement so far was singing at the Ryman Auditorium in Nashville, Tennessee. Jordan said he is most proud of getting to the point where he's able to play music full time. For Corey, he believes seeing people come to know Jesus as Lord and being blessed by a song is at the top of the list of his life achievements. Zach said the best part of traveling and singing is seeing souls saved and people's lives changed. Showing the like-mindedness of the group, Jordan stated, "The best part of traveling and singing with the Diplomats is being a part of a ministry and seeing people give their lives to the Lord."
When you look at a group like the Diplomats, you know that Southern Gospel music is in good hands. They stay true to the traditional roots of Southern Gospel music, while putting their own spin on the classics. Their love for music and for Jesus Christ shines forth in all they do. Sit down with any of the Diplomats and you will quickly realize that they are singing for the Savior.
At the very heart of their ministry is a love for the One who loves each and every one of us unconditionally. What better way to minister to others than to share the greatest love in the world through the greatest music in the world. That is why Southern Gospel Music exists: to glorify the name of Jesus Christ, the King of Kings and Lord of Lords. The Diplomats Quartet does this in a way that most assuredly makes the Lord look down and say, "Well done, my good and faithful servants." Visit the Diplomats Quartet website: www.diplomatsqt.com
Written by Jennifer Campbell
First published by SGN Scoops digital magazine in April 2015. For current issues of SGN Scoops, click onto the SGN Scoops mainpage.
Tags:
Christian artists
,
Corey Pearson
,
gospel music
,
Happy Goodman Family
,
Jennifer Campbell
,
Jimmy Pearson
,
Joe Brown
,
Jordan Hamby
,
Rita Pearson
,
sgn scoops
,
The Diplomats
,
Zach Flowers
Posted in
announcements
,
artists
,
christian entertainment
,
Christian interest
,
sgn scoops magazine
,
special feature
|
Comments Off

on The Diplomats: Singing for the Savior
Written by SGN Scoops on September 19, 2011 – 9:23 am -
HARRISON TOWNSHIP, OH, August 31, 2011: The Ohio Gospel Music Association has announced that the late Charles B. Feltner is the first person to be inducted into the Ohio Gospel Music Hall of Fame. Feltner was born February 20, 1929, in Hazard, Kentucky, where as a youth he began singing gospel music. After moving to the Dayton, Ohio area, he joined Dall Miller and formed the Southern-Aires Quartet. He sang with the Southern-Aires approximately twenty years where he developed his song writing abilities. Feltner composed many enduring songs, some of which were recorded by national artists such as the Cathedrals, the Kingsmen, the Dixie Melody Boys, the Happy Goodman Family, the Florida Boys, and the Booth Brothers. Feltner's many songs include a number one hit on the 1978 Gospel Music Charts, "I'll See You in the Rapture," which also garnered a Dove Award nomination and which has been translated into several foreign languages. Sadly, Feltner passed away in September of 2005. Read more »
Tags:
Charles B. Feltner
,
Happy Goodman Family
,
Southern Aires Quartet
,
Southern Gospel Music
,
Southern Gospel News
,
the booth brothers
,
The Florida Boys
Posted in
awards
|
Comments Off

on The late Charles B. Feltner inducted into the Ohio Gospel Music Hall of Fame
Written by Rhonda on October 31, 2010 – 7:31 pm -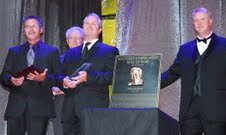 Drew and Kris Goodman of Madisonville, Ky. attended the induction of their late father Sam Goodman of Madisonville, Ky. and formally of Bremen, Ala. into the Southern Gospel Music Hall of Fame at Dollywood recently in Pigeon Forge, Tenn.
"Sam Goodman was born in Bremen, Ala., on March 19, 1931, followed soon after by brothers, Rusty and Bobby," said Charlie Waller, SGMA executive director. "When Sam's brother, Howard began traveling as an evangelist all the siblings were recruited through the late 30's, 40's and 50's to sing, thus forming the many variations of the early Happy Goodman Family. 
He said from the groups earliest days, Sam became known as the spokesperson for the group, introducing the songs and group members onstage, often telling funny stories and including moving recitations such as "The Goodman Family Story," "Beauty of a Child" and "The Pledge of Allegiance" on many albums.
"Sam sang with the Happy Goodman Family in churches, camp meetings, all night sings in auditoriums and on radio and television around the nation, from the 1940's through the 1980's," he said. "Sam received minister's credentials in 1982 with the Assemblies of God and continued to travel, sing, record solo albums and also preach in churches and on Christian television across the nation until his death in 1991. 
"Sam reunited with Howard, Vestal and Rusty in 1990 to record what would be their final album, 'The Reunion,' which received a Grammy nomination that year," he said. "Spanning seven decades, the Happy Goodman Family received many Grammy nominations, two Grammy awards, and sang at the White House for President Jimmy Carter.  In 1974, Sam was awarded the Singing News Fan Award for Favorite Baritone. In 1998, the Happy Goodman Family was inducted into the Gospel Music Hall of Fame."
Triumphant Quartet performed "When the Trumpet Sounds" in honor of Sam Goodman.
Hall of Fame member Ed O'Neal presented the induction accepted by Drew and Kris Goodman.
"Paul said 'I am not ashamed of the gospel of Christ for it is the power of God unto salvation,'" Kris Goodman said. "Gospel music is a powerful music. It is a saving music. It is a music that has eternal impact. If you knew my dad. He was a fun man to be around. He loved the Lord. He loved his family and he loved gospel music. It's an honor for us to accept this tonight on his behalf and to be a part of the gospel music community. Thank you very much.
The other 2010 SGMA class of inductees are Danny Gaither, Little Jan Buckner-Goff, Bill Hefner, Connie Hopper and Arthur Smith.
Country Music Hall of Famer Dolly Parton received the James D. Vaughn Impact Award at the event.
The Southern Gospel Music Association is a non-profit organization that maintains the Southern Gospel Museum and Hall of Fame, the only facility honoring this genre of music, for the historic preservation of the accomplishments of the music and its people. Museum hours match those of Dollywood. Donations are tax-deductible. Individuals and businesses may donate to assist with honoring inductees with special bronze plaques that are displayed in the Hall of Fame. For more information about the museum or its inductees, visit www.sgma.org.
Tags:
Drew Goodman
,
Gospel Music Hall of Fame
,
Happy Goodman Family
,
Kris Goodman
,
Sam Goodman
,
sgma
Posted in
awards
|
Comments Off

on The late singer Sam Goodman among 2010 Hall of Fame inductees