Written by Staff on January 26, 2015 – 12:35 pm -

1    Kingsmen                                                   Oh Yes I Am
2    Legacy Five                                               Christ Is Still The King
3    Karen Peck and New River                       Everybody's Going Through Something
4    Perrys                                                        I Can Trust Him
5    Dunaways                                                  Church In The Kitchen
6    Shellem Cline                                            Dinner With Jesus
7    Talleys                                                       Hidden Heroes
8    McKameys                                                 There Is Jesus
9    Williamsons                                              It Was The Word
10  Brian Free and Assurance                         Unashamed
11  Greater Vision                                           The Blood Hasn't Ever Changed
12  Zane and Donna King                                No One Like God
13  Ernie Haase and Signature Sound              Water Walking God
14  Tim Livingston                                          I Just Miss You
15  Dennis Cook                                              Crying In The Chapel
16  Tony Burchette                                          We'll Soon Be Gone
17  Old Paths                                                   Love Them To Jesus
18  Lore Family                                               It Shall Be Well
19  Bev McCann                                              Through The Thunder
20  Caleb's Crossing                                        What I'm Made To Be
21  Gordon Mote                                             Ain't It Just Like The Lord
22  Tribute Quartet                                          Everything I Need
23  Isaacs                                                         I Wanna Be There
24  Browns                                                      Place In The Choir
25  Kingdom Heirs                                          Joys Of Heaven
26  Mercy's Well                                             I Wanna Hear The Gospel
27  Bowling Family                                         I Know Enough
28  Kevin and Jennifer                                     He's Still Doing Miracles Today
29  Master's Voice                                           He Saved Me Anyway
30  Mark Trammell Quartet                             Don't Stop Running
31  Shellem Cline                                            That Saving Song
32  Lori Jonathan Trio                                     What A Precious Friend
33  Debra Perry and Jaidyn's Call                   Bottom Of The Hill
34  Social Security Boys                                 I'm Not What I Was
35  Mark Bishop                                              Pray On The Little Days
36  Guardians                                                  He'll Welcome Me
37  Wards                                                        Coming Out Of Bondage
38  Mylon Hayes Family                                 There's Still A Refuge
39  Steeles                                                       Eternally
40  Clyde Felton Jr.                                         Lord Forgive Me
41  Taylors                                                      Measure Of Grace
42  Keith Barkley and Family Tradition          It Will Pass By
43  Mercy's Reflection                                    Oh What A Difference
44  The Gospelaires                                        Miracle
45  Browders                                                   He Took The Nails
46  Ivan Parker                                                'Til The Shackles Fall Off
47  Wisecarvers                                              One Prayer At A Time
48  Scotts                                                         I Won't Let Go Of My Faith
49  Carter-Robertson Band                              God Against The Law
50  Greater Vision                                           What A Beautiful Day
Tags:
christian country
,
gospel music
,
January 2015
,
SGN Scoops Top 100
,
southern gospel
Posted in
announcements
|
Comments Off

on SGN Scoops Top 100 For January
Written by Staff on January 9, 2015 – 10:36 am -
On January 7, 2015, we were in New Genesis Church in Douglasville, GA to see the award-winning Triumphant Quartet.  This church has a lot of Southern Gospel Concerts and Triumphant Quartet is one of everyone's  favorite groups that visit there.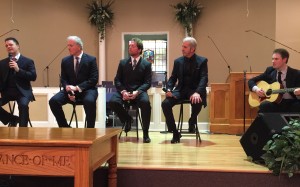 Triumphant Quartet has been singing together since 2003 when they started singing at the Louise Mandrell Theater in their home town Pigeon Forge,TN.  Before forming the Quartet, one of the members was at the theater almost every 
Sunday
 morning, singing in the worship service there.  Louise decided she needed a full time quartet to appear daily at the theater so she contacted them and what started there is now history.  The four guys: Eric Bennett, David Sutton, Clayton Inman and Scotty Inman, have been singing together ever since.  In 2008, after Ms. Mandrell left the theater, they felt it was God's will for them to go on the road full-time.
Eric and David have been on stage singing together for several years. They had been performing in Dollywood together, and when Triumphant was formed, they asked Clayton and Scotty to join them.  Clayton had been singing with Won by One, a group he formed in the mid-'90's, and Scotty had been with Poet Voices. The four voices then joined together to become one of the most awarded male quartets on the road today.
In Douglasville, Triumphant sang a good mixture of songs: fast, old, and new, and then Eric did a great closing invitation.  A local group, Mercy's Call, which consists of Jennifer McAllister, Joey Peace and Jelinda Hill, opened the concert.
A great time was had by all! To experience Triumphant in a venue near you, visit their website at http://www.triumphantquartet.com/
Written by Robert York
Pictures courtesy of Robert York

Tags:
Christian Music
,
Clayton Inman
,
David Sutton
,
Eric Bennett
,
gospel music
,
January 2015
,
Mercy's Call
,
scotty Inman
,
southern gospel
,
triumphant quartet
Posted in
artists
,
christian entertainment
,
Christian interest
,
concert reviews
|
Comments Off

on Triumphant Quartet In Concert At Douglasville Georgia
Written by Staff on January 8, 2015 – 11:15 am -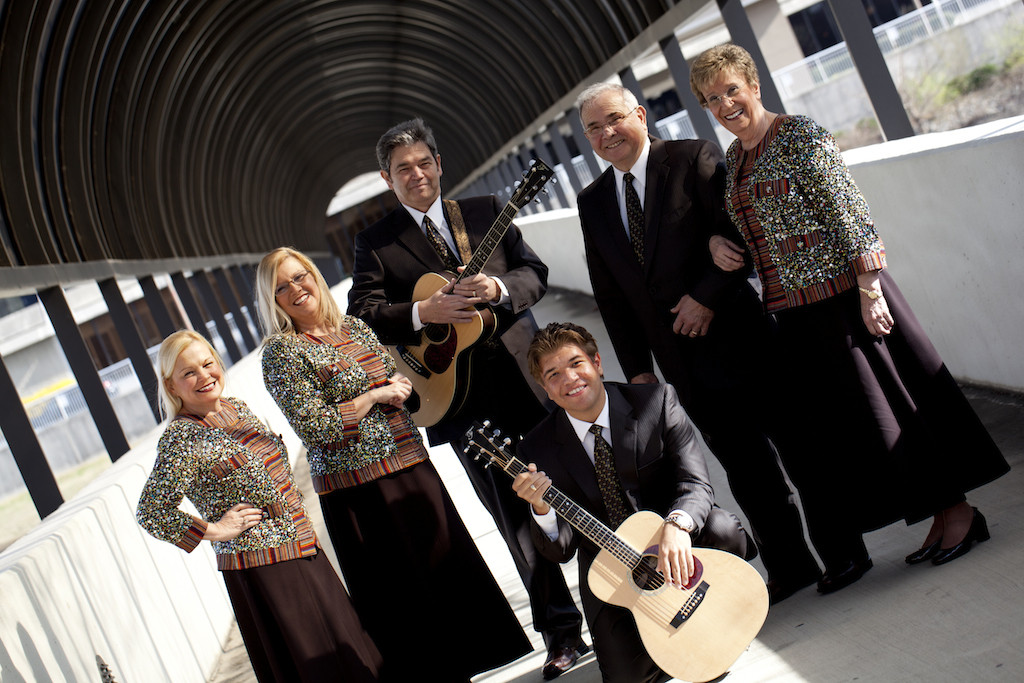 By Dixie Phillips
Big NEWS!
The McKameys will be performing at Southern Gospel Weekend- Texas. The event will take place April 14-16 , 2016 at Faith Church of Sherman Texas. The McKameys will sing on Friday night during the event. Don't  miss this event!
Check out this story on the McKameys written by Dixie Phillips………
Years ago my maternal grandmother introduced me to The McKameys. Grandma suffered from insomnia. To help pass the time she turned on her radio and listened to gospel music on a station out of Little Rock, Arkansas. The first time she heard The McKameys singing, "God On The Mountain" she grabbed the nearest pen and attempted to scribble down the lyrics. For the next several nights she had her radio on and her pen in hand, hoping to hear the song again and jot a few more lines down. (This was before Internet and Google.) This was repeated until she finally had written down all the lyrics. She appeared at my front door waving that piece of paper and saying, "You have got to hear this new song!"
Gospel music charts are proof Grandma's heart wasn't the only one touched by this legendary group's music. Multitudes of people have been blessed, strengthened, and encouraged by them. SGN Scoops decided to take a peek behind the hearts of this dynamic ministry to see if we could discover The McKameys' key to longevity and success.
Peg McKamey Bean is the first to admit she had a blessed childhood. "I was raised with a loving dad, stay-at-home mom, and 11 siblings. Mom and Dad loved the Lord and gospel music. Mom played the banjo and Dad was an ordained minister. He planted and pastored many churches, and preached at a lot of revivals."
As her parents led by example, Peg's small soul was shaped for Jesus. She still remembers the words her father told her mother when their family faced a financial crisis. "Don't worry, in some way or another, the Lord will provide."
In 1957, Peg was singing at Moran Baptist Church in Clinton, Tennessee, with her sisters, Dora and Carol, when she noticed a handsome young man. "Ruben and I met that night. We invited him to play the guitar for our group. We courted for a couple of years and married on June 29, 1959. We sang part-time until 1980. That's when Ruben and I went full time with our daughters, Connie and Sheryl."
Not only are The McKameys talented singers, but there is also a gifted songwriter in their group. Ruben and Peg's youngest daughter, Sheryl, wrote her first gospel song for the group when she was barely 12. Sheryl shared, "The words and music just started coming." And years later. . . the songs continue to come. Sheryl attributes her songwriting success to keeping her relationship with the Lord fresh and vibrant. "God continues to speak to me as my walk with Him continues to grow. He has walked me through some really tough times and I have always found Him faithful."
Although Sheryl has been writing songs for The McKameys for most of her life, she took a temporary hiatus from singing with the group for a few years and rejoined the group in 2009. Down through the years she has received numerous letters and emails from fans, telling how a particular song ministered to them. The family is always blessed by the testimonies that come in. Fan favorites of Sheryl's original songs have been "A Borrowed Tomb," "Prayer Changes Me," "I Will Trust the Lord," "I Keep Praying," and "When He Speaks." Sheryl said, "The Lord has used "I've Won" to strengthen the hearts of many cancer patients. It is very rewarding to write or sing songs that minister hope to people. God continues to stir my heart to encourage others and remind them of the hope we have in Christ."
The group ministers in concerts about 150 days a year, traveling all over North America. They have had 29 number-one singles and have been honored for having the most number-one hits in Southern Gospel Music. Peg has been voted the Favorite Female Vocalist and Sheryl has been nominated the Singing News Songwriter Award numerous times. The group has been awarded several Singing News Fan Awards throughout the years and the accolades continue to roll in.
Currently the group consists of Peg McKamey Bean, her husband, Ruben; their daughter, Connie Fortner; Connie's husband, Roger; Connie and Roger's son, Elijah; and Peg and Ruben's daughter, Sheryl Farris.
"The McKameys are authentic!" A pastor's wife from northern Iowa said after she had a personal encounter with the group in 2008. "My husband was diagnosed with end stage renal failure. The doctors said he would die without a kidney transplant. The day of surgery arrived and I was battling a lot of fear and 'what if's'. One of my friends contacted The McKameys and asked them to pray for our family. Not only did they pray, but Connie sent an email, sharing her personal story about her son's kidney transplant. As I read her email, the Lord's presence filled my heart with hope. Faith devoured fear and I knew my husband was going to be all right."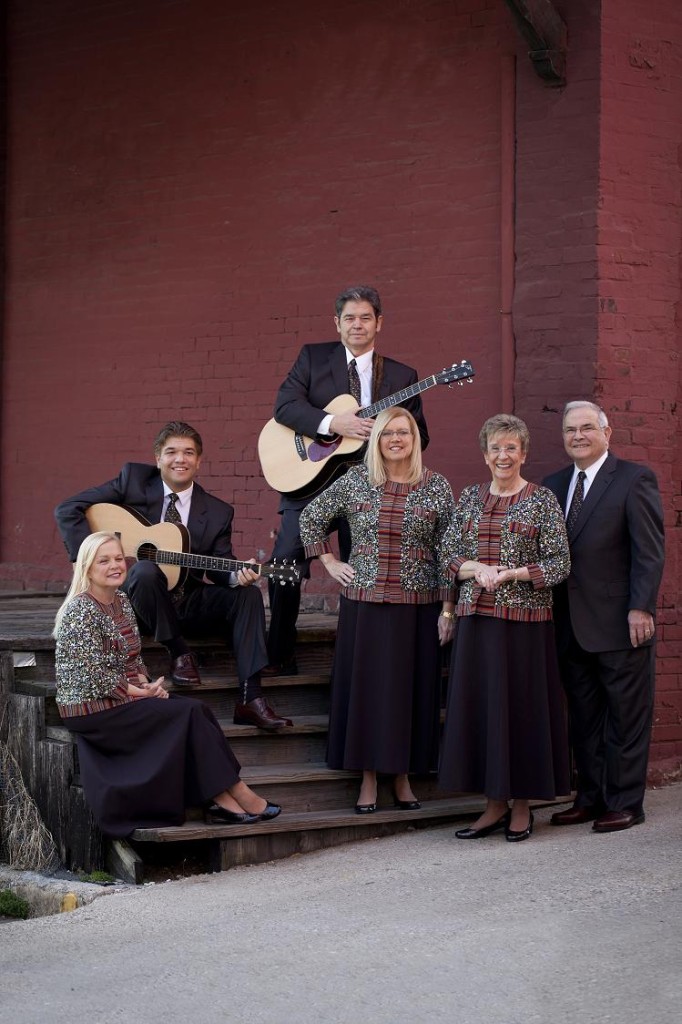 With ministry hearts like The McKameys, is it any wonder why God has blessed them? It's evident the reason for their longevity and success is because they always put Jesus first. This year they celebrate two ministry milestones—their 50th recording and Peg's 60th anniversary singing gospel music.
Peg stated, "We would ask the support of everyone to pray for our family. Keep your head up high. You belong to God. You are special to Him. We love you."
The group refuses to let the tight schedule and difficulties that come with life on the road detour them from the call God has placed on their lives. "We plan to be faithful to the end." Peg continued, "We want to encourage and help Christians in these last days. We plan to keep finding good songs and cheer up the people who come to hear us sing."
If you would like to know more about The McKameys or find out where they are performing next, go to: www.mckameysonline.com.
By Dixie Phillips
First published by SGN Scoops magazine, October 2014.
For current features and the latest issue of SGN Scoops digital magazine, visit https://www.sgnscoops.com/
Tags:
Christian Music
,
Connie Fortner
,
Dixie Phillips
,
Elijah Fortner
,
gospel music
,
January 2015
,
McKameys
,
Peg Mckamey bean
,
Roger Fortner
,
Ruben Bean
,
sgn scoops
,
Sheryl Farris
,
southern gospel
Posted in
announcements
,
artists
,
sgn scoops magazine
,
special feature
,
Uncategorized
|
Comments Off

on The McKameys: Our Secret To Longevity in Gospel Music