Written by scoopsnews on December 22, 2020 – 8:09 pm -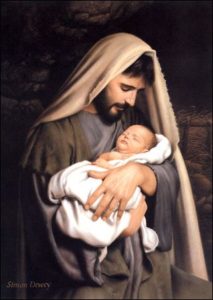 From Faith Gateway, written by Max Lucado
Joseph's Prayer – Max Lucado – FaithGateway
I'd like to know about the night in the stable. I can picture Joseph there. Moonlit pastures. Stars twinkle above. Bethlehem sparkles in the distance. There he is, pacing outside the stable.
What was he thinking while Jesus was being born? What was on his mind while Mary was giving birth? He'd done all he could do — heated the water, prepared a place for Mary to lie. He'd made Mary as comfortable as she could be in a barn and then he stepped out. She'd asked to be alone, and Joseph had never felt more so.
In that eternity between his wife's dismissal and Jesus' arrival, what was he thinking? He walked into the night and looked into the stars. Did he pray?
For some reason, I don't see him silent; I see Joseph animated, pacing. Head shaking one minute, fist shaking the next. This isn't what he had in mind. I wonder what he said…
This isn't the way I planned it, God. Not at all. My child being born in a stable? This isn't the way I thought it would be. A cave with sheep and donkeys, hay and straw? My wife giving birth with only the stars to hear her pain?
This isn't at all what I imagined. No, I imagined family. I imagined grandmothers. I imagined neighbors clustered outside the door and friends standing at my side. I imagined the house erupting with the first cry of the infant. Slaps on the back. Loud laughter. Jubilation.
That's how I thought it would be.
The midwife would hand me my child and all the people would applaud. Mary would rest, and we would celebrate. All of Nazareth would celebrate.
But now. Now look. Nazareth is five days' journey away. And here we are in a… in a sheep pasture. Who will celebrate with us? The sheep? The shepherds? The stars?
This doesn't seem right. What kind of husband am I? I provide no midwife to aid my wife. No bed to rest her back. Her pillow is a blanket from my donkey. My house for her is a shed of hay and straw.
The smell is bad; the animals are loud. Why, I even smell like a shepherd myself.
Did I miss something? Did I, God?
When You sent the angel and spoke of the Son being born — this isn't what I pictured. I envisioned Jerusalem, the temple, the priests, and the people gathered to watch. A pageant perhaps. A parade. A banquet at least. I mean, this is the Messiah!
Or, if not born in Jerusalem, how about Nazareth? Wouldn't Nazareth have been better? At least there I have my house and my business. Out here, what do I have? A weary mule, a stack of firewood, and a pot of warm water. This is not the way I wanted it to be! This is not the way I wanted my son.
Oh my, I did it again. I did it again, didn't I, Father? I don't mean to do that; it's just that I forget. He's not my son… He's Yours.
The child is Yours. The plan is Yours. The idea is Yours. And forgive me for asking but… is this how God enters the world? The coming of the angel, I've accepted. The questions people asked about the pregnancy, I can tolerate. The trip to Bethlehem, fine. But why a birth in a stable, God?
Any minute now Mary will give birth. Not to a child, but to the Messiah. Not to an infant, but to God. That's what the angel said. That's what Mary believes. And, God, my God, that's what I want to believe. But surely You can understand; it's not easy. It seems so… so… so… bizarre.
I'm unaccustomed to such strangeness, God. I'm a carpenter. I make things fit. I square off the edges. I follow the plumb line. I measure twice before I cut once. Surprises are not the friend of a builder. I like to know the plan. I like to see the plan before I begin.
But this time I'm not the builder, am I? This time I'm a tool. A hammer in Your grip. A nail between Your fingers. A chisel in Your hands. This project is Yours, not mine.
I guess it's foolish of me to question You. Forgive my struggling. Trust doesn't come easy to me, God. But You never said it would be easy, did You?
One final thing, Father. The angel You sent? Any chance You could send another? If not an angel, maybe a person? I don't know anyone around here, and some company would be nice. Maybe the innkeeper or a traveler? Even a shepherd would do.
I wonder. Did Joseph ever pray such a prayer? Perhaps he did. Perhaps he didn't.
But you probably have.
You've stood where Joseph stood. Caught between what God says and what makes sense. You've done what He told you to do only to wonder if it was Him speaking in the first place. You've stared into a sky blackened with doubt. And you've asked what Joseph asked.
You've asked if you're still on the right road. You've asked if you were supposed to turn left when you turned right. And you've asked if there is a plan behind this scheme. Things haven't turned out like you thought they would.
Each of us knows what it's like to search the night for light. Not outside a stable, but perhaps outside an emergency room. On the gravel of a roadside. On the manicured grass of a cemetery. We've asked our questions. We questioned God's plan. And we've wondered why God does what He does.
The Bethlehem sky is not the first to hear the pleading of a confused pilgrim.
If you are asking what Joseph asked, let me urge you to do what Joseph did. Obey. That's what he did. He obeyed. He obeyed when the angel called. He obeyed when Mary explained. He obeyed when God sent.
He was obedient to God.
He was obedient when the sky was bright.
He was obedient when the sky was dark.
He didn't let his confusion disrupt his obedience. He didn't know everything. But he did what he knew. He shut down his business, packed up his family, and went to another country. Why? Because that's what God said to do.
What about you? Just like Joseph, you can't see the whole picture. Just like Joseph, your task is to see that Jesus is brought into your part of your world. And just like Joseph, you have a choice: to obey or disobey. Because Joseph obeyed, God used him to change the world.
Can He do the same with you?
God still looks for Josephs today. Men and women who believe that God is not through with this world. Common people who serve an uncommon God.
Will you be that kind of person? Will you serve… even when you don't understand?
Check out this song written by Jeff R. Steele and performed by Greg Sullivan.
Tags:
Greg Sullivan
,
Jeff Steele
Posted in
announcements
|
Comments Off

on God Still Looks For Joseph's Today
Written by scoopsnews on December 18, 2018 – 4:29 am -
December is a time for sharing. At Christmas, we (Christians) celebrate The Greatest Gift of All, Jesus Christ.
Over the next few weeks we will be talking with many industry leaders, artists, pastors, promoters, etc. and asking them questions.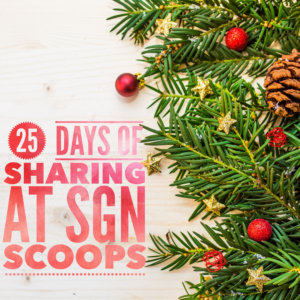 Question #18 goes  Dr Jeff  R. Steele.
Jeff, you have written many number one songs…
In 10 seconds or less, Do you have any advice for a songwriter on how to pitch a song ?
Tags:
Dr. Jeff R. Steele
,
Jeff Steele
Posted in
announcements
|
Comments Off

on "25 Days of Sharing"- Dr Jeff R . Steele
Written by Staff on August 26, 2017 – 9:49 am -
Through social media, folks have seen the fun we have at Vernon Alabama's Gospel Music Weekend, and they say, "Hey, I want to come to Vernon."
However, then, they follow it up with, "Where is Vernon?" I just have to laugh.
Every time I describe where Vernon is located, I always find myself thinking about the things I have come to love about Vernon. It is a wonderful town with southern charm and a down-home feeling of community that is just part of the South. It is the kind of town where everyone is your neighbor. It's the kind of town that is perfect for an event like Vernon Alabama's Gospel Music Weekend, which will be held from Sept. 8-9. We are excited to host more than 20 Gospel artists from across the country for two days of great concerts, fun, and fellowship that can only be found in a community like Vernon. It's like magic.
Vernon is steeped in history, and I did a little checking to see just how far back the city of Vernon goes. Vernon is the county seat of Lamar County, but the county hasn't always been called Lamar. It started out as Jones County and was abolished in 1867. Then, in 1868, it was established again as Sanford County, but that was done away with. Finally, in 1877, the county was named Lamar County. Just like the county, Vernon wasn't always the name of the town. It started out as Swayne but was changed to Vernon in 1868 in honor of Edmond Vernon, who also served as the first mayor. I found copies of old newspapers online with news and happenings for Vernon, and it has always been a thriving town with lots of life.
Tags:
alabama
,
christian country
,
gospel music
,
Gospel Music Weekend
,
Jeff Steele
,
McKay Project
,
southern gospel
,
Vernon
,
Vernon Alabama's Gospel Music Weekend
Posted in
announcements
,
artists
,
Christian interest
,
sgn scoops magazine
|
Comments Off

on Vernon Alabama's Gospel Music Weekend: Where is Vernon?
Written by SGN Scoops Staff on June 17, 2017 – 10:07 am -
My dad was very, very talented. He was a DJ, a singer, an actor a writer, as a matter of fact I'm not sure I ever saw anything (creatively) he COULDN'T do! Every time I write or sing a song, preach a sermon or am blessed enough to win an award HE is with me through the gifts he passed on to me. Dad I am doing everything I can to carry on the work you left behind. Sometimes we suffer a setback in the process BUT sir we are winning more than we lose. Brad…the grandson you never met is on deck to carry on for BOTH of us! Happy Father's Day in Heaven!!
Love, Jeff
Tags:
Jeff Steele
Posted in
artists
|
Comments Off

on Jeff Steele Talks About his Dad…
Written by Staff on January 12, 2016 – 7:48 pm -
Jeff Steele's mother has been close to the gates of Heaven for some time.
Tonight,  Jeff wrote on his Facebook page:
"With tears I tell you the angels have come and God has performed His greatest work tonight! My mom is in Heaven now. The last enemy that shall be conquered is death and I'm going to the party! Thank you all and please lift up my family."
SGN Scoops  extends their sympathy and prayer to Jeff Steele and all of his family at this time. Please pray for them all as they grieve their loss yet celebrate her home.
For more about the Steeles and how to contact them, visit their website.
Tags:
Jeff Steele
,
The Steeles
Posted in
announcements
,
artists
|
Comments Off

on Jeff Steele and family requests prayer
Written by Staff on April 24, 2015 – 8:16 am -
Three Reasons For Trouble
A lot of people don't like to hear this but sometimes God allows trouble to come into our lives. One need only to look at the life of Job to realize that God does this from time to time. I believe there are three reasons God allows trouble to come to us. One is…He's preparing us for what's coming. Why is there Spring Training in baseball? Why are there Preseason workouts and two-a-days in the blazing hot summer for football? To get the players ready for the actual season that is still to come. Does the military just throw otherwise able-bodied men into the conflict of service? No, they first run them through "basic training" to prepare them for their real service.
I had a friend of mine when I was in high school. His dad owned a jewelry store where we lived. We visited that store often. This guy's dad had solid white hair. I now know (with the perspective of years) that at the time I was visiting his store he was probably younger than I am right now. One day he was talking about the rigors of his basic training in the army. I (being a stupid teen-ager) said, "That must be where that white hair came from, the toughness of basic training." He became very serious as he looked at me and said, "No, Son. Basic training didn't give me this white hair. World War II gave me this white hair!"
The difficult thing that you're going through…that trouble you're facing…don't be so quick to get mad at God for allowing it to come. He could be putting you "through the paces" so you will be prepared for the REAL battle that's much tougher than this so you'll be prepared when it comes.
Secondly, I believe He allows trouble to come in order to test us. When we were in school (if we're honest) our least favorite part was test day. You know what, though? The teacher didn't just give a test to determine whether we passed or failed the subject. They gave us the test to determine whether we had retained what we were supposed to have learned to see if we could move forward. There's no sense going to what's next if we haven't yet retained the knowledge and skill we are supposed to have learned in the previous lesson. Greater is He that is in you than he that is in the world. Don't put that on your car as a bumper sticker until you have passed the test that lets you know for a certainty that it's true!
Thirdly, God will allow trouble to come to chasten us. Scripture tells us that the Lord chastens those He loves. Now we don't like that but listen; chastening from the Lord is one of the things that prove we're SAVED! I run into people all the time who tell me they're not sure they're saved. I ask them: "Is God chastening you?" If He IS, then that's a sign you ARE indeed one of His children. As His children we are called to live our lives according to HIS will for us.   When we began to follow our own desires and leave His will for us then He will chasten us to get us away from where we ARE and take us BACK to where we are supposed to be!
Don't get mad when God allows trouble to come. Just realize that it's all part of His perfect plan for your life and that He's using it to build you into what HE wants you to be.
First published by SGN Scoops digital magazine in February 2015.
Connect with Dr. Jeff R. Steele on Facebook.
Read Jeff's latest column in the current issue of SGN Scoops on the SGN Scoops' Mainpage.
Tags:
Christian life
,
Devotional
,
Dr. Jeff R. Steele
,
Jeff Steele
,
sgn scoops
,
Trouble
,
We're All Human
Posted in
sgn scoops magazine
,
special feature
,
Uncategorized
|
Comments Off

on We're All Human by Jeff Steele
Written by Staff on March 13, 2015 – 1:27 pm -
I surrendered to the ministry when I was 10 years of age. The legitimacy of my calling was put to the test early on. As a kid I used to stay up late and listen to far off radio stations. One of my favorites was KMOX in St. Louis, Missouri. They were Talk-Radio before Talk-Radio was cool.
One night they had base-stealing legend, Lou Brock, on the air and they were interviewing him. Then they opened the phone lines and invited calls from the audience. I tried to resist the temptation, I really did!  I failed.
Here I am, a 10-year-old kid, standing in the kitchen dialing over and over (on our brand new push button phone by the way), a radio station in St. Louis, Missouri!  Then, miracle of miracles, I got through! I was in line to actually talk to Lou Brock!
Nobody told me I might be holding for 45 minutes. Quite frankly I probably wouldn't have cared if they had told me. They finally brought me on and I talked for a couple of minutes with Lou Brock and then it was over. I excitedly went back to bed and was unable to sleep. How do you go from a conversation to a far off place like St. Louis and a conversation with a big star like Lou Brock, to sleep?
Here's what I hadn't planned on. At the end of the month the phone bill came in at our house! I understand people talk all over the world like it's down the street now, but not back then! A long distance call was a big deal. It had my parent's attention! They began an investigation that led to… ME!  They asked if I had made the call and like any good future Baptist preacher I responded, "Absolutely not!  No way, not me!"
Then my mother sat down on the bed and she said: "Now Jeff, (she didn't call me Dr. Steele or anything) you know you've surrendered your life to the ministry. As a minister you must know that telling the truth is a very important thing. I want to ask you one more time: did you make this call?" Under that kind of pressure, I 'fessed up and said, "Yes…yes I did."
What's the point of all this? As a kid I messed up. I did something that was wrong, and then I lied about it. I'm not much and I know that, but I think I turned out okay. My call to the ministry was real and I have been in full-time Christian service for 35 years. I'm saying: be encouraging to and about your kids. Yeah they are going to miss the mark you set sometimes but look at the big picture. See the long haul. God is watching over them and He loves your children more than you do. Lighten up some.  That C will become a B or even an A and if it doesn't you will live and so will they. Look around as this New Year begins and enjoy the blessing of your children. They grow up SO fast.
Jeff Steele is a singer/songwriter/author. See his website HERE
First published by SGN Scoops in January 2015. For current issues of SGN Scoops digital magazine, click HERE.
Tags:
Christian life
,
gospel music
,
Jeff Steele
,
Lou Brock
,
Raising Children
,
sgn scoops
,
southern gospel
,
The Steeles
Posted in
artists
,
christian entertainment
,
Christian interest
,
guest
,
sgn scoops magazine
|
Comments Off

on Jeff Steele: I talked to Lou Brock
Written by SGN Scoops Staff on March 8, 2015 – 10:43 pm -
We are thrilled to present the March edition of SGNScoops magazine! Our cover showcases one of the best of today's Bluegrass artists, Balsam Range. The feature by Marcie Gray tells us all about these talented men and their music, as well as the story behind their latest hit single, "Stacking Up The Rocks."
SGN Scoops also pays tribute to the late great Mosie Lister, and features Brandon Stone of the Gospel Harmony Boys, the ladies of Sweetwater Revival, Redheads in Southern Gospel, Reagan Griffin, Page Trio, the Wills Family Reunion and DJ Richie Rose, as well as so much more!
We invite you to soak in the wisdom of all of our monthly columnists and hear their adventures! Lou Wills Hildreth, David Staton, Kelly Nelon Clark, Jeff Steele, Sherry Anne, Dusty Wells and Laurette Willis will encourage and enlighten you.
Thanks to all of our SGNScoops artists and writers. We appreciate you so much! Thanks as well to all of you who read our magazine faithfully every month. If you have any comments or questions, feel free to write to me at
lorraine@sgnscoops.com
.
Please read, download and share with your friends today!
Find SGNScoops Magazine On Facebook
Here
Find SGNScoops Magazine On Twitter
Here
Tags:
Balsam Range
,
David Staton
,
Dusty Wells
,
Jeff Steele
,
Kelly Nelon Clark
,
Lou Wills Hildreth
,
Mosie Lister
,
Sherry Anne
,
Southern Gospel Music
,
Southern Gospel News
Posted in
sgn scoops magazine
|
Comments Off

on March 2015 SGNScoops Magazine
Written by Staff on February 26, 2015 – 9:20 am -
Dottie Rambo was a much-loved and awarded singer/songwriter of Christian music who was killed in a bus accident in May 2008. She is said to have written over 2500 songs, many of which are sung regularly in churches, recorded often by artists and loved by millions. Dottie wrote such songs as "He Looked Beyond My Faults and Saw My Needs," "In the Valley He Restoreth My Soul," and "We Shall Behold Him."
We are traveling the Road to the 2015 Diamond Awards during this nomination period, by highlighting the definition of each award category. The Dottie Rambo Songwriter of the Year is a nationally-charting songwriter in Southern, Country or Bluegrass Christian music whose songs are recorded by Southern, Country or Bluegrass Gospel artists.
On November 4th, 2014, the Diamond Awards were held at the 2014 Creekside Gospel Music Convention in Pigeon Forge. The winner of the 2014 Diamond Award Dottie Rambo Songwriter of the Year was Jeff Steele. Jeff has written many songs that have touched hearts and his family group, The Steeles, have often charted his songs. These songs include, "But God," "We Want America Back," and "On The Road to Emmaus." He is also an author, speaker and pastor. Jeff has had songs recorded by almost every group in Southern Gospel and is much loved by the fans who voted for him for the 2014 Diamond Award winner.
The 2015 Diamond Award Nominations are now open on the SGN Scoops website until March 31. Everyone is invited to the website to enter the Nominations area and list their top ten favorite picks for each Diamond Award category. You can vote today from the link below!
Who will you decide to nominate this year?
Be sure to vote for your favorite nominees today.
The list of nominees will be posted on the site and fans will then nominate their favorites from this list, with a maximum of five names nominated per award. In
this way, the field of nominees will be narrowed to ten, voted on by fans once more and then narrowed to five. This final list of five will then be voted on by fans to find the one winner for each award.
Make plans now to join us for the 2015 Diamond Awards during the Creekside Gospel Music Convention in Pigeon Forge, Tennessee from November 2nd through 5th, 2015. For more information visit www.creeksidegospelmusicconvention.com
2015 Diamond Awards Nominations can be found at https://www.sgnscoops.com/2015-diamond-awards/
The Diamond Awards are hosted by SGN Scoops digital magazine and Coastal Media Group.
Tags:
2015 Creekside
,
2015 Creekside Gospel Music Convention
,
2015 Diamond Awards
,
Bluegrass Gospel
,
christian country
,
Christian Music
,
Dottie Rambo
,
gospel music
,
Jeff Steele
,
southern gospel
Posted in
announcements
,
christian entertainment
,
Christian interest
,
diamond awards
,
sgn scoops magazine
,
special feature
|
Comments Off

on Road to the 2015 Diamond Awards: Dottie Rambo Songwriter of the Year
Written by Staff on November 5, 2014 – 8:31 am -
Pigeon Forge, TN.(November 5, 2014) – SGN Scoops and Creekside Gospel Music Convention was proud to present the 2014 Diamond Awards on Tuesday, November 4, 2014 at the Smoky Mountain Convention Center in Pigeon Forge, Tennessee. The gala celebration was hosted by Tim Lovelace and included appearances by The Blackwoods, Karen Peck and New River, the Dixie Melody Boys, the Freemans and many others. The evening was also filmed by WATC, Channel 57 of Atlanta, Georgia, to be aired/streamed at a later date.
The big winners of the night were Karen Peck and New River, who were honored with Song Of The Year, Album Of The Year, Mixed Group Of The Year and Trio Of The Year. Karen Peck Gooch was the 2014 Female Artist Of The Year.
Ken and Jean Grady of Gospel Music Today were award winners and Jean also contributed to the planning of the program. "It was a Southern Gospel star-studded night in Pigeon Forge at the Creekside Gospel Music Convention Diamond Awards. What a blessing to see so many artists and friends for the annual Awards show.  Although it was a lot of work, it was well worth it as the artists sang and the artists and industry professionals received their awards."
Rob Patz, CEO of Coastal Media Group and publisher of SGNScoops, commented, "The Diamond Awards are always a special time of honoring the Gospel artists that fill our world with the music we love," said Patz. "It's great to take this opportunity to thank them and to be able to share the ceremony with fans across the nation and the world by internet. We are grateful to Tim Lovelace, our special musical guests and t
o WATC for recording the Diamond Awards. We had a great time at the ceremony and we hope everyone will tune in and watch!"
"What an awesome night at the Diamond Awards at Creekside Gospel Music Convention 2014. What a blessing to be a part of such a great event!" said Vonda Easley, from Strictly Southern With Vonda Easley. Vonda is also a vocalist with Hope's Journey and part of the SGN Scoops staff. "The music was amazing and the winners were deserving. I loved it!"
Jonathan Edwards, from Faith's Journey, is part of the Creekside crew and the voice of SGN Scoops Radio. He stated, "I am always thrilled at the amount of talent that is featured on the Diamond Award program and this year was no different. I am thankful for the opportunity to be a small part of this special event."
Lorraine Walker, acting editor of SGN Scoops digital magazine, was unable to be present but noted that a lot of work goes into the planning and execution of the Diamond Awards. "Many people have contributed to this year's Diamond Awards event and I am thrilled that it was such a beautiful night. My thanks to the volunteers and staff of Creekside and SGN Scoops for making the Diamond Awards an exceptional evening. Congratulations to each of the very deserving winners!"
The 2014 Diamond Award Winners Are:
J.D. SUMNER LIVING LEGEND AWARD: Ed O'Neal
MIXED GROUP OF THE YEAR: Karen Peck and New River
QUARTET OF THE YEAR: Brian Free and Assurance
TRIO OF THE YEAR: Karen Peck and New River
DUET OF THE YEAR: Aaron and Amanda Crabb
FEMALE SOLOIST OF THE YEAR: Karen Peck Gooch
MALE SOLOIST OF THE YEAR: Jason Crabb
SUNRISE AWARD: 11th Hour
SONG OF THE YEAR: Revival – Karen Peck and New River
ALBUM OF THE YEAR: Revival – Karen Peck and New River
CHRISTIAN COUNTRY GROUP OF THE YEAR: The Freemans
CHRISTIAN COUNTRY FEMALE ARTIST OF THE YEAR: Christy Sutherland
CHRISTIAN COUNTRY ALBUM OF THE YEAR: James and Jeff Easter – Like Father, Like Son
ANTHONY BURGER INSTRUMENTALIST OF THE YEAR: Gordon Mote
DOTTIE RAMBO SONGWRITER OF THE YEAR: Jeff Steele
BLUEGRASS GOSPEL ARTIST OF THE YEAR: Doyle Lawson & Quick Silver
VIDEO/DVD OF THE YEAR: Lead Me Home – The Freemans
FAVORITE ARTIST WEBSITE: LeFevre Quartet
FAVORITE INDUSTRY WEBSITE: Gospel Music Today
PAUL HEIL AWARD (Broadcasting): Ken and Jean Grady- Gospel Music Today
CHRISTIAN COUNTRY MALE ARTIST OF THE YEAR: Jason Crabb
LOU HILDRETH AWARD: Tim Lovelace
PUBLISHER'S CHOICE AWARD: Donna Blackwood
The  Creekside Gospel Music Convention is being held now at the Smokey Mountain Convention Center, Pigeon Forge, Tennessee from November 3rd through 6th, 2014. The CGMC is presented by SGN Scoops and Coastal Media Group at Pigeon Forge and is the home of The Diamond Awards and other special events. For more information on Creekside Gospel Music Convention visit http://www.creeksidegospelmusicconvention.com/
Thanks to Robert York for the Diamond Awards pictures.
About SGNScoops: SGNScoops Digital is a fully-downloadable monthly magazine that exists to promote the gospel by unveiling what is intriguing and real about Southern Gospel and Christian Country music. SGNScoops offers music news and views as well as concert and book reviews, inspirational articles and features reaching beyond our gospel music world. SGNScoops is the home of the Diamond Awards, a fan-based annual awards program recognizing the best in Southern Gospel and Christian Country music.   SGN Scoops is always digital, always free. For more information: https://www.sgnscoops.com/
Tags:
11th Hour
,
2014 Creekside Gospel music Convention
,
2014 Diamond Awards
,
Aaron and Amanda Crabb
,
brian free and assurance
,
christy sutherland
,
Donna Blackwood
,
Doyle Lawson and Quicksilver
,
Ed O'Neal
,
gordon mote
,
Gospel Music Today
,
James and Jeff Easter
,
Jason Crabb
,
Jeff Steele
,
karen peck and new river
,
Ken and Jean Grady
,
KPNR
,
lefevre quartet
,
Pigeon Forge
,
rob patz
,
sgn scoops
,
the freemans
,
Tim Lovelance
Posted in
announcements
,
artists
,
breaking news
,
christian entertainment
,
Christian interest
,
diamond awards
,
exclusive report
,
sgn scoops magazine
,
SGNScoops Radio With Jonathan Edwards
|
Comments Off

on 2014 Diamond Award Winners Announced At Creekside Gospel Music Convention