Written by scoopsnews on September 27, 2020 – 7:17 pm -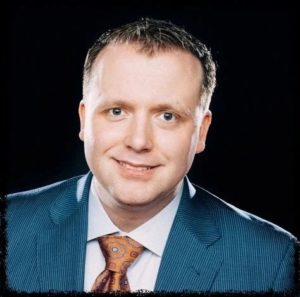 From Jennifer, Jeremy's wife earlier today…
Today at 1:00 at the beginning of church Jeremy had told me he couldn't feel his face and he felt like something was wrong. I took him out and assessed him and quickly called 911. After an ambulance ride to the hospital, he was diagnosed with a stroke to his right side. They began TPA about 20-25 min from the onset of symptoms. He was then airlifted to Erlanger Hospital for further treatment. He has an undiagnosed auto immune disease that the doctors have narrowed down to either Lupus or Rheumatoid Arthritis and he actually may have both. He didn't have an appointment until the end of October but the doctors stated that his illness could be the contributing factor to his stroke. He is now in ICU.
Please pray for him that he will overcome this without permanent damage and that the initial reason for the stroke will be addressed.
Thank you all so much.
~Jennifer
Added:
Please do not contact him because he cannot talk. If you have any questions please message me.
Tags:
Jeremy Peace
Posted in
announcements
|
Comments Off

on Please Pray For Jeremy Peace
Written by Staff on September 22, 2015 – 9:36 am -
Robert York's Concert Ramblings: 15TH ANNIVERSARY FOR GLORYBOUND QUARTET
I had the opportunity to get to the 15th Anniversary Singing for Glorybound Quartet at the First Baptist Church, Canton, GA. Their special guest for the evening was The LeFevre Quartet.
Robert Reese is the founder and manager of Glorybound. He and his wife Linda actually started 29 years ago doing a program for the area called White Christmas. It provides a special Christmas for the less fortunate children in Cherokee County.  They would bring in special artists to perform at the event. Then Robert and Linda got the idea of forming a group and doing the benefit  themselves inorder
to provide more for the children. Thus, Glorybound Quartet was formed, a Southern Gospel group which includes baritone Gary Courington, lead vocalist Brad Cox and tenor Steven Evans. Their pianist is Andrew Jones. 
Tags:
Brandon Barry
,
Glorybound Quartet
,
Jeremy Peace
,
Jordan LeFevre
,
lefevre quartet
,
Michael Lott
,
Mike LeFevre
,
Quartet singing
,
southern gospel
Posted in
announcements
,
artists
,
christian entertainment
,
Christian interest
|
Comments Off

on Robert York's Ramblings: LeFevre Quartet and Glorybound Quartet
Written by Staff on August 4, 2015 – 11:43 am -
The Mark Dubbeld Family Celebrates
NOTHIN' BUT LOVE
With An Exciting New CD Release Concert
Nashville, TN (August 4, 2015) – Multi-talented Adoration Agency artist, The Mark Dubbeld Family, is proud to announce the release of their brand new recording entitled Nothin'But Love, produced by Jeremy Peace. They celebrated last weekend with an exciting New CD Release Concert.
The album is packed with great vocals, family harmony, and powerful lyrics. The concert to kick off the release took place on Sunday evening at Brookhill Wesleyan Church in Forest, VA.
Producer Jeremy Peace said, "It has been a pleasure to produce this fine project for The Mark Dubbeld Family. It's not everyday that a family group comes along with superb vocals, exciting energy, and a love for the ministry they have been called into. I knew from the moment I first met and heard Mark's family that there was something special about them. I've not been this delighted to work with a group in a very long time. They have truly been a breath of fresh air and I absolutely cannot wait for the world to take notice of The Mark Dubbeld Family. They have what it takes!"
The ten original songs written solely by Janene Dubbeld, The song list include, "This is What I Know," "The Blood-Stained Way," "Nothin' But Love," "One More Wayward Child," "A Little Bit Better," "He's the Reason," Eternal Hallelujah (8) God Did The Best Of Things (9) Understanding Friend (10) I Belong (11) Nothin' But Love (Reprise).
Patriarch of the group Mark Dubbeld expresses, "We believe this recording will bless many people who are looking for hope and peace in a troubled world. Most of all, our heart's desire is to sing songs that present the Gospel message in a powerful way."
He continues, "We were excited to have concert promoters, Gaither Homecoming artist Robbie Hiner, and hometown friends from all over the Roanoke and Lynchburg, VA area show up and share in the release of this new cd. We were blessed to have the Pastor Joe Horrell of Brookhill Wesleyan host this great night of celebration. The enthusiastic audience also enjoyed the ministries of comedian and singer Dawn Doss and soloist Joe Overfelt."
The year of 2015 is proving to be an exciting one for the family. They've been featured on the Gospel Greats Radio program with Paul Heil, heard around the world on XM/Sirius Enlighten, and on the Solid Gospel Radio Network. They've also celebrated National radio single success with "Higher Than I", "Face Of The Captain," and "One Of These Days." All three charted in the Singing News Top 80 in 2014-2015.
The family consists of husband and wife, Mark and Janene, along with their children, 19 yr old Elena, 14 yr old Channing, and 11 yr old Britton. Each of them play a very active role in the ministry. Their schedule has been busy, but they welcome it. They've been a featured artist at National Quartet Convention for the last three years. They will perform on Thursday of this year's NQC Showcase. Other appearances range from concerts, church venues, NQC Main Stage, Dollywood Harvest Fest, and other special events.
To purchase the new CD or for more information about the Mark Dubbeld Family, please visit http://www.mjdubbeld.com or check out ITunes for downloads.
To host The Mark Dubbeld Family at your church or ministry event contact Sophia Davis of the Adoration Agency. Visit the website at adorationagency.com or call 615-590-7453.
To learn more about The Mark Dubbeld Family contact, visit mjdubbeld.com.
Like them on Facebook HERE.
Follow them on Twitter @mdubbeldfamily.
For more on the entire family of Adoration Agency artists, email scheduling@adorationagency.com or call 615-590-7453.
The following companies make up the family of stellar talent agencies of Michael Davis & Associates-
* Adoration Agency
* Dominion Agency
* Blue Ridge Artist Agency
###
Tags:
gospel music
,
Jeremy Peace
,
Mark Dubbeld Family
,
Nothing But Love
Posted in
announcements
,
artists
|
Comments Off

on New Cd Release from Mark Dubbeld Family
Written by Staff on July 14, 2015 – 5:45 pm -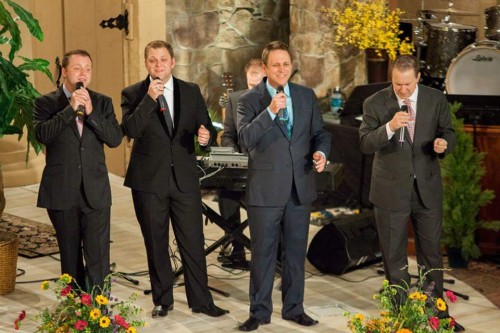 Mike LeFevre of The LeFevre Quartet announces Jeremy Peace as new tenor. "We are thrilled to have Jeremy Peace serving in the tenor position with the LeFevre Quartet. Jeremy has an impressive history in Southern Gospel music. His sincere heart for ministry and powerful tenor voice make him a wonderful addition to The LeFevre Quartet."
Jeremy stated, "It's a privilege to now stand on stage with one of my heroes, Mike LeFevre, ministering in song and delivering the Word of God when the opportunity arises. My wife and I were immediately at peace with the decision to join the ministry of LeFevre Quartet. We realized this was the door the Lord had opened for us to walk through, enabling me to minister to a lost and hurting world. My passion has always been great quartet singing, and after singing with Mike and his quartet, I've quickly
discovered they are a group full of talented, humble personalities with a drive to be the very best they can be to further the message and the music. I'm honored to be a part of such an amazing group!"
Thomas Nalley resigned the position, due to a medical condition. Since that time, Thomas has completely recovered, and is currently serving with the group in a non-singing capacity. Thomas commented, "While we don't always understand why things happen the way they do, I am convinced that His ways are perfect!"
Please join us in welcoming Jeremy to LQ and in praising God for Thomas' miracle!
Visit www.thelefevrequartet.com to find out when they will be in concert near you
Tags:
gospel music
,
Jeremy Peace
,
lefevre quartet
,
Mike LeFevre
,
southern gospel
Posted in
announcements
,
artists
,
gospel events
,
industry news
|
Comments Off

on The LeFevre Quartet welcomes Jeremy Peace as New Tenor
Written by Staff on June 8, 2015 – 1:37 pm -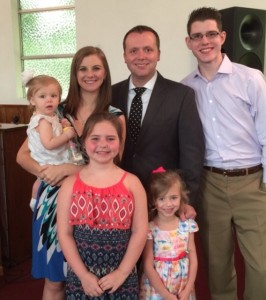 By Robert York
Jeremy Peace formed Peace Family Ministries earlier this year. He states, "Peace Family Ministries sets out as missionaries to evangelize, preach, sing and teach the Gospel of Christ to a sin filled world, lost and without hope." They conducted their first of several scheduled services in his hometown of Rome, GA on May 31.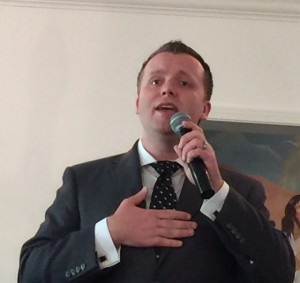 Jeremy was born in Rome, GA. He professed salvation at age of six,  but as life went forward he realized he did not have a personal relationship with Christ. In July 2008 the Holy Spirit enlightened him about who He was and August 24, 2008, he could no longer resist, so he accepted Christ as his Savor. During this time Jeremy had sung Gospel music with The Relations for a year and half and The Kingsmen for about three years. In 2007, he joined The Old Paths, met his wife Jennifer on the internet and married her June 13, 2008.
During his tour with The Old Paths he was part of four number one songs, "Battle Stand," "God's Great," "Long Live The King" and "Love Them To Jesus."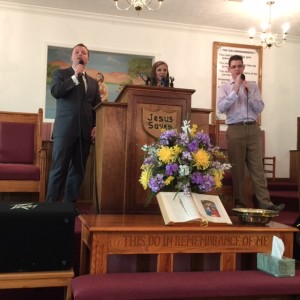 In 2013 he felt God calling him to preach and he started preaching. He continued to hear God speaking to him to go into full time ministry sharing the Gospel. Once again Jeremy kept resisting but he finally answered the call and has embarked on a full time ministry along with his wife Jennifer and pianist and vocalist Josh Townsend.
Jeremy states that his personal testimony is based upon the life he once lived as a sinner, the life he lived as one wrapped in bondage, and the renewed life he has been given to step out on faith with his family as an evangelist and singer.
Jeremy's wife Jennifer is a speaker and vocalist with the group. She has previously sung with a ladies trio out of Ringgold, GA where they now make their home. Like Jeremy, she professed Christ at a young age only to realize she didn't have a real relationship with Christ until August of 2009. After her marriage to Jeremy, they experienced a lot of hardships, losing two little ones through miscarriage, and having financial struggles. Today they have three children, Abigail, Rachel and Elizabeth.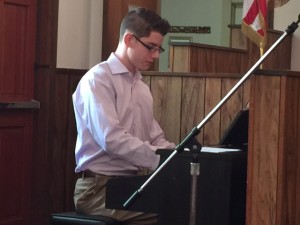 Josh Townsend who serves as pianist and vocalist with the group was born into the world a twin, but his twin died during pregnancy due to a trauma his mother endured at the hands of an abusive husband. Josh was born with several physical problems and had a stroke. God had plans for Josh and he has been able to work through all his problems. He has a wonderful testimony he shares so others may see the wonderful power of the Lord.
Peace Family Ministries is ready to share the gospel with folks and are available to do conferences, revivals, retreats, worship services, concerts and can tailor the service to the needs of the people that will be attending. You can contact them on Facebook at Peace Family Ministries or on the internet at www.peacefamilyministries.org. They will be happy to talk with you schedule and arrange a service to fit your needs.
By Robert York
For other current features, visit the SGN Scoops mainpage. 
Tags:
gospel music
,
Jeremy Peace
,
Peace Family Ministries
,
southern gospel
Posted in
announcements
,
artists
,
Christian interest
,
industry news
|
Comments Off

on Peace Family Ministries Formed
Written by SGN Scoops on January 30, 2014 – 9:25 am -
Ringgold, GA (January 30, 2014) Rhonda Frye and Riverside, a newly formed trio out of North Georgia, released their first song to National Radio in early January. The song "Looking Out For You," written by Gerald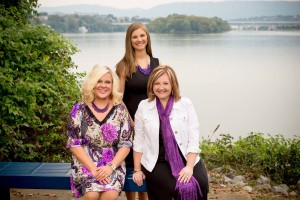 Crabb and produced by Jeremy Peace, landed on Patterson Promotion's Compilation Disc, Volume 13.
Rhonda Frye, the group's founder, is mostly known in the industry for her work with SGNScoops Magazine. "I have wanted to assemble a ladies group for a long time," Rhonda offered. "I prayed to find talented vocalists with great hearts. I have been blessed with young ladies that can communicate the gospel effectively in song, in testimony and by example." Rhonda continued, "I also prayed for a great song to record that would be up-beat and that would carry a strong message.  'Looking Out For You' was a perfect fit musically for our personalities and is a strong message we love to share."
Rhonda Frye and Riverside vocalist, Lauren Huckabee is new to the industry, but has quickly gained attention for her unique voice and charming stage presence. Jennifer Peace rounds out the trio adding a touch of vocal clarity and sweetness to the mix and brings a transparent sense of sincerity to the stage.
Since the group's formation in August, 2013, Rhonda Frye and Riverside has performed in various churches and venues including the National Quartet Convention- EHA Showcase, the Veranda at College Heights Baptist Church, and were featured at the 2013 Diamond Awards. During the Diamond Awards performance, the ladies were joined on stage by the songwriter, Gerald Crabb. "I was blown away when I heard my song, 'Looking Out For You' by Rhonda Frye and Riverside," commented Gerald Crabb. "It is great. This new trio is very good. You're going to love their music and their spirit."
With a fresh new sound, the future for Riverside looks bright. Producer Jeremy Peace explained, "There are so many new exciting artists that are arriving onto the scene in Gospel music and this one is certainly no exception. What a golden opportunity for these three women to begin their ministry within the Southern Gospel genre of music as it begins to experience a revival. Riverside has the tools and heart to fulfill their calling and I'm honored to be a part of it. Their new radio single is only the beginning of a long successful ministry in music. These girls bring it!"
The new single was shipped to radio in January and has been received well. "We are very proud at Patterson Promotions that Rhonda Frye and Riverside chose us for their national radio single," Pauline Patterson stated. "They are young, talented and ready to do a BIG work for Jesus. Rhonda Frye is one of the sweetest, most sincere ladies I know in this industry. She loves God and His people."
"Looking Out For You" can be downloaded by DJ's at http://www.pattersonpromotions.com/. For more information about Rhonda Frye And Riverside, visit http://rhondafryeandriverside.com/ . Follow on Facebook at https://www.facebook.com/pages/Rhonda-Frye-Music-Ministries/100078992698 and on twitter at https://twitter.com/rhondafrye.
Photo Credit: Beasley Photography
Tags:
gerald crabb
,
Jennifer Peace
,
Jeremy Peace
,
Lauren Huckabee
,
Patterson Prommotions
,
Pauline Patterson
,
Rhonda Frye
,
Rhonda Frye And Riverside
,
sgnscoops
,
Southern Gospel News
Posted in
announcements
|
Comments Off

on Rhonda Frye And Riverside Releases New Single To National Radio
Written by SGN Scoops on September 23, 2013 – 7:46 am -
September 11th, The Kingdom Heirs, The Old Paths, and representatives of Sonlite Records, a division of Crossroads Entertainment & Marketing, gathered at the Cardinal Restaurant in Louisville, Kentucky to celebrate two recent #1 hits. The Old Paths' radio single "God's Great," written by Rodney Birch, was #1 on the June 2013 Singing News Top 80 chart. The Kingdom Heirs' #1, "Just Beyond the Sunset," written by Dianne Wilkinson, is #1 on the current October 2013 Singing News Top 80 chart."What a run it's been," said Kingdom Heirs baritone and manager Steve French. "It took us several years to ever reach that #1 position but now we've had eight to make it to the top.  That's what happens when you have great songs, a great production, and the best radio department in the business!"Old Paths baritone and manager Douglas Roark added, "We never imagined coming out of the gate with #1 songs. But to have two in a row, back to back, is just unbelievable. We owe so much to our record company, Crossroads Entertainment and especially to Jim Stover for doing such a great job representing our songs in the world of radio. We couldn't be more excited!"

Chris White, President of Sonlite Records, commented: "It's not often that you get to work with what may be two of the best quartets to ever have sung a note in our business. That's what we've got with the Kingdom Heirs and The Old Paths. As well, they are both very serious about how they present the music with their abundance of talent and with the message these songs contain. We're thrilled with our association with each of these artists."

The Old Paths' follow-up single, "He's My Song," has been heating up the charts; it has already reached the #6 position on the November 2013 chart. Meanwhile, the Kingdom Heirs' new single, "The Borrowed Tomb," is off to a strong start, as the #1 most added song for Singing News' November 2013 Top New Releases chart.

Photo:

From left to right: Dennis Murphy (Kingdom Heirs), Tim Rackley (The Old Paths), Jerry Martin (Kingdom Heirs), Andy Stringfield (Kingdom Heirs), Jeremy Peace (The Old Paths), Kreis French (Kingdom Heirs), Douglas Roark (The Old Paths), Steve French (Kingdom Heirs), Chris White (Crossroads), Daniel Ashmore (The Old Paths), Jeff Chapman (Kingdom Heirs)
Tags:
Chris White
,
Crossroads Mjsic
,
Diane Wilkinson
,
Jeremy Peace
,
Kingdom Heirs
,
Sonlite Records
,
Southern Gospel News
,
The Old Paths
Posted in
announcements
|
Comments Off

on Crossroads, Kingdom Heirs, and Old Paths Celebrate #1 Hits