Written by Staff on July 1, 2019 – 10:55 am -
Jessica Horton's love of music and singing began 27 years ago when she was just three years old.
She would travel with her grandparents to old school houses and opry houses where they would sing for the people.  People would leave donations, and later on, this would actually pay for her first year of college.

As Jessica got older, she encountered others her age who began making fun of her for singing the classic country music and for dressing like a cowgirl for her family's concerts. This peer pressure led Jessica to focus on other interests during her high school years and put her dreams of a music career on hold. "Looking back, I would give anything now for some of those moments with my grandparents," Jessica says.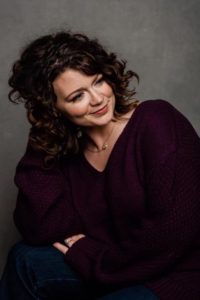 Jessica continued to dream of the day she would be singing professionally. As she began college, she feared her passion and dream seemed unattainable and thought it may never be more than a hobby, but God had other plans in store for her life.

She would go on to study classical voice in college and receive her degree in music education. She began teaching piano and voice. She discovered a new passion for her teaching when she began tutoring English to Chinese students online.

Musically, Jessica was influenced by the late Patsy Cline. She attributes much of her vocal warmness and tonal quality to her influence. Ministry opportunities began to open up for Jessica and she is currently serving as youth director for her church in addition to leading praise and worship.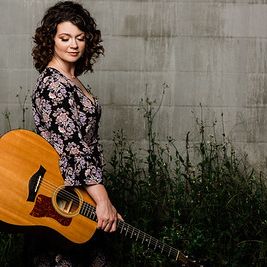 During June of 2018, after some encouragement from her husband, David, Jessica reached out to M.A.C. Records. After hearing her sing, the label immediately knew she was a voice that should be heard.  Leslie McKay of M.A.C. Records received a message on Facebook from Jessica that said, "Okay…I'm ready to give this music thing a try."
Leslie states, "There were three song files attached. I opened the tracks and after listening to them took them to my husband Dennis. I told him to take a listen. When I asked who it sounded like, neither of us could think of anyone. That's a good thing."

"We were very interested in talking with her. Her sound was very unique and pure and not like anyone else that we had ever heard," Dennis McKay of M.A.C. Records says. A meeting was set up at Studio 115A to talk about Jessica's vision and how she wanted to pursue her musical dream.  
Dennis states, "Initially, she was interested in pursuing secular music with an old country sound. We began talking about recording cover songs, but we encouraged her to think about writing her own songs. Jessica had never written any original songs, but she started trying her hand at songwriting. It wasn't long before she had 'Love Wins,' and another song called 'Motown Song.' The songs just started flowing and she was on her way to writing and recording a secular project."

However, there was another plan in the works; a divine plan.
Tags:
2019 Creekside Gospel Music Convention
,
Christian Country At The Creek 2019
,
Christian Country Music
,
Dennis McKay
,
gospel music
,
Jessica Horton
,
Jimmy Reno
,
M.A.C. Records/Studio 115A
,
SGNScoops Magazine
Posted in
artists
,
sgn scoops magazine
|
Comments Off

on Jessica Horton jumps with Both Feet In
Written by Staff on May 21, 2019 – 4:25 pm -
Jimmy Reno, vocalist with Mark209 and writer for SGNSCOOPS, lost his father last night. Jimmy posted the following on Facebook:
"My Dad had been talking about going home…and not his earthly one. He wanted to see my brother again…he wanted to see his brothers and sister again….his parents again.
Last night we lost him and he was reuinted with our family that had gone on before him.
He was a good man. He knew men could show affection…always told us all how much he loved us…and showed that when he worked hard over the years to support us.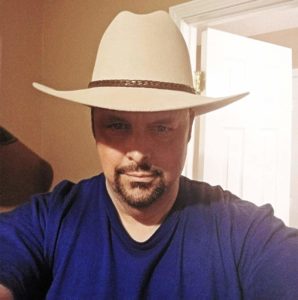 He was the most gifted guitar player Ive ever known. He could play anything with strings on it.
R.I.P. Daddy, we love you."
All of us at SGNScoops extend our sympathy and condolences to Jimmy Reno and all of his family. We are praying for you.
Download SGNScoops Magazine On PDF
HERE
Find SGNScoops Magazine On Facebook
HERE
Listen To Todays Gospel Music
HERE
Tags:
gospel music
,
Jimmy Reno
,
Mark209
,
Southern Gospel Music
Posted in
announcements
,
artists
|
Comments Off

on Pray for family of Jimmy Reno of Mark209
Written by Staff on October 28, 2018 – 8:53 am -
(Nashville, TN)  – Joe Armstrong is returning to MARK209 to fill the bass position.
Many of MARK209's fans will recognize Joe as the original bass singer for the group, featured on their "From the Heart of Nashville" and "Grassroots 1" CDs.  Joe has been no stranger to Gospel music outside of MARK209.  His resume includes a stint with The Stamps Quartet and membership with such classic groups as The Florida Boys and The Blackwood Quartet.  Joe has been traveling with MARK209 over the past two months on an interim basis meeting fans and learning the program and he recently agreed to take the position full time.
With the return of Jimmy Reno two years ago and now Joe Armstrong, MARK209 is featuring their original lineup.
"Even after Joe left our band in 2012, we've stayed in touch and enjoyed catching up when we would run into each other on the road.  Just hours after the word got out that we were looking for a bass singer, I received a call from Joe telling me he'd like to return to MARK209," says Jym Howe, the group's lead singer.  Tenor singer, Nathaniel Justice adds, "Joe is a favorite among those who have heard his powerful bass voice and one of the most personable men you will meet in the music industry … Joe never meets a stranger.  And it's arguable that Joe is the lowest bass singer in the industry today.  He's been consistently hitting the bottom note on the piano with us each night."
Jym finishes with, "We feel the name Joe Armstrong should be a household name for any Gospel music fan and we are thrilled that he is back with us.  THE BAND'S BACK TOGETHER!"
Joe and his wife Dena reside in Maplesville, Alabama and he is now busy with the arduous task of learning all of MARK209's material and preparing for their highly popular Christmas tour which begins in New York on November 30.
Make your plans to see the original MARK209 at a concert near you by checking their tour schedule.
MARK209 is based out of Nashville, TN. The band takes their name from Mile Marker 209 in Nashville, which leads to Music Row, The Country Music Hall of Fame, and the Ryman Auditorium.  MARK209 entertains audiences across the United States with their brand of Gospel, their Family Friendly Country Concert, and their popular Christmas show "Christmas from the Heart of Nashville."   MARK209 is proudly sponsored by Sound Solutions (Oxford, AL).
For more information about MARK209 and for their tour schedule, visit 
www.MARK209.com
.  For booking inquiries call 615-246-2667.
Read the latest online edition of SGNScoops Magazine HERE
Download The PDF Version Of SGNScoops Magazine HERE
Find SGNScoops Magazine On Facebook HERE
Tags:
christian country
,
Country Music
,
Jimmy Reno
,
Joe Armstrong
,
Jym Howe
,
Mark209
,
Nathaniel Justice
Posted in
announcements
,
artists
|
Comments Off

on MARK209 Announces the Return of Joe Armstrong
Written by Staff on August 17, 2017 – 2:18 pm -
Three Bridges released "Soldiers," their critically-acclaimed debut album, in 2002. It may be surprizing to some to realize that after the past 15 years of their ministry going strong and enjoying numerous album releases, this current CD marks the first time they have released a hymns project.
"Hymns and Classics Renewed" is the title of the debut hymns project from the group. The album contains well-known hymns done in the soulful stylings Three Bridges has become known for. The album features the current lineup of Jeremie Hudson, Shannon Smith and Elliott McCoy.
This new project kicks things off with "There's Power in the Blood." The arrangement is upbeat and employs an edgy, soulful feel. It's definitely a fresh arrangement for the familiar hymn. The next cut is "The Old Rugged Cross." This is a straightforward, mellow arrangement of the well-known ballad, featuring solid vocals with tight harmonies. Baritone Elliott McCoy and Shannon Smith do a nice job on this one.
"The Love of God," which features tenor Jeremie Hudson, is a ballad that is both well-orchestrated and delivers emotional vocals. This is a solid contribution to the project.
The Dallas Holm classic, "Rise Again," which won a Dove Award in 1977 as Song of The Year, has been included, with the trio putting their own style on the popular tune. Lead singer Shannon Smith is featured on this one, and he delivers a solid vocal performance. This is a powerful arrangement of the song that audiences and fans are sure to love.
The popular gospel classic penned by Mylon Lefevre in 1970, "Old Gospel Ship," is another highlight from the project. The song is upbeat, and you will find yourself singing along in no time.
The group has re-cut a fan-favorite song from their debut mainline album in 2002 called, "The Captain." This is a moving ballad with tight harmonies that fans of the group are already well familiar with.
Overall, this first hymns offering from the group is a solid effort. The album
contains both lively, upbeat tunes and ballads that stir emotion. The trio infuses their blend of soulful, edgy Gospel into well-known timeless classics. It produces a sound that Southern Gospel fans are sure to enjoy.
By Jimmy Reno
Jimmy Reno is a regular contributor to SGNScoops Magazine.
See the latest issue of SGNScoops Magazine here.
For Gospel music news click here.
For more artist features click here.
Tags:
Christian Music
,
Elliott McCoy
,
gospel music
,
Hymns
,
Jeremie Hudson
,
Jimmy Reno
,
Shannon Smith
,
three bridges
Posted in
announcements
|
Comments Off

on Jimmy Reno reviews Three Bridges new CD, "Hymns and Classics Renewed"
Written by Staff on February 24, 2015 – 2:45 pm -
Birmingham, AL- Over the past few years I have had the privilege of traveling the U.S. and meeting many gospel music fans in my two tenures with Mark209. The support, love and encouragement I have encountered has been overwhelming during this period of time.
After a very successful Christmas tour with the group, I returned home to find some health issues with my daughter that required us to focus on her and her health. As my wife and I have dealt with these issues, we have earnestly sought through prayer the best decision for our family and the direction of my calling in fulltime music ministry.
As of February 2015, my wife, Christa and I have prayerfully reached the decision that I will retire from fulltime travel on the road. We have been seeking God and wise counsel about this decision and feel that this is the best option for our family moving forward.
I want to thank all of the gospel music fans who have embraced my family and lifted us up in prayer during this trying time. We ask for your continued support and prayers for my family and for Mark209 as they move forward. My wife and I look forward to the new doors the Lord opens for us and our family and we look forward to continuing sharing the gospel through those avenues.
Tags:
christian country
,
gospel music
,
Jimmy Reno
,
Mark209
Posted in
announcements
,
artists
,
breaking news
,
christian entertainment
|
Comments Off

on Open Letter From Jimmy Reno
Written by SGN Scoops Staff on January 27, 2014 – 3:01 pm -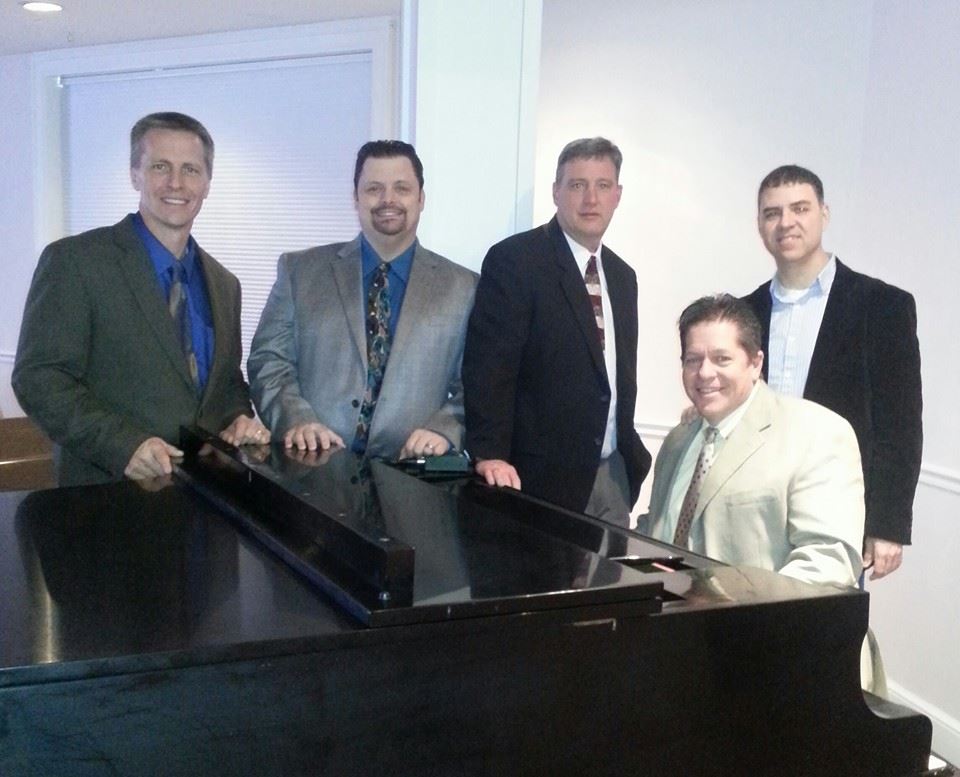 To The End Quartet Releases their first ever single to radio entitled: "Death Won't Hold the King". The song was written by Neil Skipworth BMI and is located on the December "Airplay" Comp Disc. The group has been together since 2004 sharing the ministry of Jesus Christ. We can be located at www.totheendonline.com and Facebook. We are truly excited about what God is doing and very thankful to all the radio stations for playing our new song #DWHTK. TTE is made up of Mr. Byron Partridge, Daryl Green, Jimmy Reno, Neil Skipworth, and Keith Thomas.
Matt. 24-13 "but he who endures to the end shall be saved"
Tags:
Daryl Green
,
Jimmy Reno
,
Neil Skipworth
,
Southern Gospel News
,
To The End Quartet
Posted in
announcements
|
Comments Off

on To The End Quartet Release First Single
Written by SGN Scoops on September 19, 2011 – 10:33 am -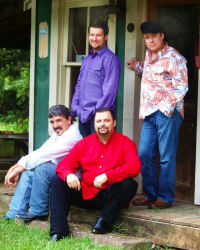 NASHVILLE, Tenn. – (September 14, 2011) – The Mystery Men are excited to usher in a new era for the group with a new name and branding! The group announced their new name today in Louisville, Kentucky during the National Quartet Convention. Fans and industry personnel alike were on hand when the group announced their new name as Mark209!
 
Jym Howe, owner of the group, is excited about this fresh start for Mark209. "We have put a lot of time and prayer into this new name. We appreciate the input from our fans, one of whom gave us this idea for a name.  Mark209 is not only a Biblical reference, but it also has symbolic meaning for the group."
 
In addition to Howe, Mark209 consists of Nathaniel Justice, Joe Armstrong, and newest member Jimmy Reno.
 
The brand new Mark209 website will be launched later this month. You can find the group on Facebook for the time being at http://www.facebook.com/pages/Mark209/237230182980352  .
 
Mark209 will be entering the studio soon to record their debut album under the new name. More information will be released on that at a later date.
 
The group will be giving away a set of four previously released recordings (Grassroots, Blue Collar Gospel, Biblically Correct, and Sing It Again) every week through the end of the year. To be entered into the drawing, text "Mark209" to 90210. When individuals have entered the drawing once, they will be included in every subsequent drawing afterwards.
 
About Mark209
Mark209 is one of the most exciting Gospel quartets touring the country today. The intricate harmonies, detailed arrangements, energy, and versatility place this group in a league of its own. In a time when mediocrity is widely accepted, this group has raised the bar and exceeds everyone's expectations. The group consists of Jym Howe, Nathaniel Justice, Joe Armstrong, and Jimmy Reno.
Tags:
Jimmy Reno
,
Joe Armstrong
,
Jym Howe
,
Mark209
,
Nathaniel Justice
,
national Quartet Convention
,
Southern Gospel News
,
The Mystery Men
Posted in
announcements
|
Comments Off

on The Mystery Men Usher In New Era with Name Change and Re-branding
Written by SGN Scoops on August 10, 2011 – 10:41 am -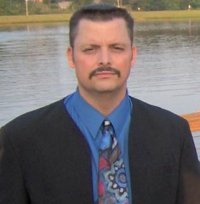 NASHVILLE, Tenn. – (August 8, 2011) – The Mystery Men are proud to announce the addition of Jimmy Reno to the group. Jimmy will fill the baritone position with the group.
 
Jym Howe, lead singer of The Mystery Men said, "The audition process was extensive for The Mystery Men.  We had people who came in from all over the country to audition for the position, even as far away as Los Angeles.  And all the applicants were superb, so the decision was difficult and we refused to rush into anything, asking God to make it obvious who our new baritone should be. Jimmy came to us with the sound we needed and attitude we wanted. As J.D. Sumner told my dad, 'Singing is only 40% of it'.  So we took Jimmy out with us for several weeks to see how he handled being on the road with us and how our fans liked him.  It has turned out to be a great fit.  The people love him and though he is 'green' as new cut grass, he shows willingness to work, and he has a Christ-like spirit."
 
Jimmy and his wife of 18 years Christa reside in Cleveland, Alabama where they have raised their three children – Kaleb, Kristen, and Aaron. Jimmy has been singing since the age of four and joined his first group, a barbershop quartet, at the age of 18. He has since sang with many of Alabama's most popular regional groups like Trinity, To the End, and MercyRain. Jimmy has been on the road with the Mystery Men for the last four weeks traveling through Missouri and Florida. Read more »
Tags:
Jimmy Reno
,
Jym Howe
,
Southern Gospel News
,
Southern Gospel Quartets
,
The Mystery Men
Posted in
announcements
|
Comments Off

on The Mystery Men Announce Jimmy Reno as New Baritone