Written by Staff on April 1, 2020 – 3:37 pm -
Sunday night, March 29, 2020, we asked our readers to pray for Josh Townsend of Legacy Five. The talented young pianist suffered two seizures that night, after a full year without any seizures.
Legacy Five have been giving updates on Josh's health and also reposting reports from Josh's mother, Kevalyn Townsend. Kevalyn says:
Update 03/30/2020:
Last night, I had to make a decision about Joshua's health that I couldn't have imagined having to make 2 months ago!
After Joshua's second seizure, I had to decide if I was going to take him to the hospital, knowing that we could be separated for an indefinite amount of time AND risk exposing him to COVID-19, or keeping him home and monitoring him. I had to decide if the risk of a brain bleed/injury was less deadly than COVID-19 exposure. Joshua's neurologist told me that he would support my decision either way, but he wouldn't make the decision.
Knowing that I had the support of other acute care nurses, and knowing that I had immediate access to several physicians including Joshua's neurologist overnight, I made the decision to keep him home and monitor him.
I am blessed to report that he made it through the night without another seizure and he has no obvious signs of an acute brain injury. His back, head, and hand hurt from the fall and he chewed his tongue during the seizures so, his tongue is swollen and sore, but other than the "expected" pain, he appears to be doing well. I'm pretty sure that he is really tired of me shining a light in his eyes every hour to check his pupils and asking him orientation questions!
Today, we will follow up with his neurologist and PCP to develop a plan of care. I'm sure it will include a head CT and blood work, as soon as we can get it scheduled.
We want to thank everyone for the love and support shown through texts, messages, phone calls, and prayers!! This isn't an easy journey for Joshua but he knows he doesn't have to walk it alone!! ❤️
Please keep him in your prayers!
#Godsbeengood #WetrustHim
#Stayhome #Covid19kills
Update 04/01/2020
Joshua's head CT was unchanged – no bleeding or additional injury. His hand X-ray didn't show any fractures, just some soft tissue swelling. We are still waiting on his blood work to determine if his medication level is therapeutic or if we need to titrate up. He is sore from the fall and his tongue is still swollen but he is on the uphill swing! 🙌🏼
He will be posting a video sometime today to thank everyone for your love and support!! ❤️
Please keep him in your prayers. 🙏🏼
————————————————————-
We encourage all our readers to keep praying for Josh and his mom, and of course all of the members of Legacy Five.
Tags:
gospel music
,
Josh Townsend
,
legacy five
,
Pianist
,
Southern Gospel Music
Posted in
announcements
,
sgn scoops magazine
|
Comments Off

on Update on Josh Townsend of Legacy Five
Written by Staff on March 29, 2020 – 5:27 pm -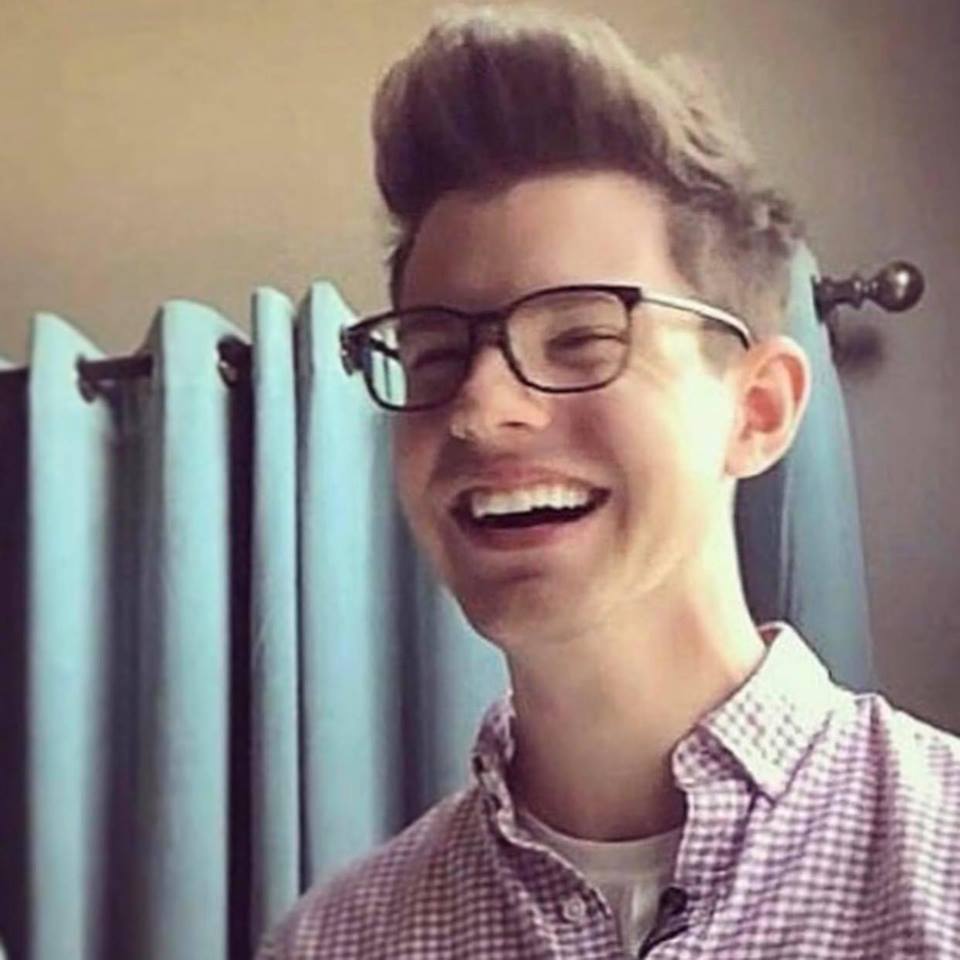 Josh Townsend is the pianist for Legacy Five. At 23, he already has a large following and is one of the best pianists in gospel music. Many know that Josh had a difficult beginning as his mom suffered abuse while carrying him. This caused multiple health serious health issues, and although the hand of the Lord has moved mightily in his life, he still has some difficulties. Early last year, Josh suffered seizures, and in February of 2020, he celebrated a full year seizure-free.
Phil Pugh of Southern Ontario, Canada, reported this afternoon:
Please send up some prayers for a friend in the gospel music industry; Josh Townsend had a seizure today and could use them, thanks.
This is all we know at this time. Please keep Josh Townsend and his brothers in Legacy Five in your prayers.
Tags:
gospel music
,
Josh Townsend
,
legacy five
,
seizures
Posted in
announcements
,
artists
|
Comments Off

on Josh Townsend needs our prayers
Written by Staff on January 30, 2020 – 2:57 pm -
Legacy Five Turns 20
At 20 years of age, the teenager becomes a young adult. The brain is still developing, but otherwise, most human beings are physiologically mature by this age. Gospel quartet Legacy Five enters this age of maturity in January 2020 and is fully embracing this by the release of "Pure Love," a dynamic re-awakening of the powerful Legacy Five sound first heard in their unofficial debut at the National Quartet Convention in September 1999. Scott Fowler, at the helm, is deftly guiding his group into their adulthood, with Josh Townsend, Matt Fouch, and newcomers Lee Black and Bryan Walker.
Who Fowler is now, is the result of God working in his life, bringing him into contact with Roger Bennett to form Legacy Five, and prior to that, leading him into ministry with the Cathedrals to sing with Bennett, Ernie Haase, and legends Glen Payne and George Younce. It was the Cathedrals that ignited Fowler's desire to sing. From that time to this, God has been fulfilling Fowler's dreams in a way even he could not imagine.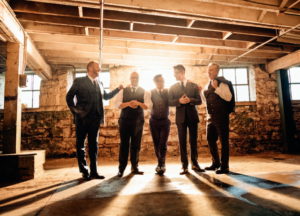 "I have been blessed to sing in a lot of amazing places in my 31 years (of professional gospel singing)," says Fowler. "I've sung at many of the churches in America that people would say are important to sing at. We have had United States Congressman and Senators in our audience over the course of 20 years. I have personally sung at a Billy Graham Crusade, in Cleveland, Ohio, where 70,000 people were packed in the Cleveland stadium."
Fowler relates a particularly poignant memory, "Legacy Five saying on the (Ground Zero) Observation Platform, the day it was dedicated in New York City, just weeks after 911. There was still smoke rising from the site and we stood on the Observation Platform (as) it was dedicated by Rudy Giuliani and we sang the national anthem." 
With all of these remarkable experiences, certain blessings stand out to the owner of Legacy Five.
"I had a husband and wife approach me in the lobby and tell me that they had been married for 46 years, and that they had decided to separate and dissolve their marriage," Fowler recalls. "She and he both informed me that evening, with tears in their eyes, that after being at our concert, they had decided not to do that and were going to get the help that they needed in their marriage. And what I love about the gospel is, whether it is presented in music or any other package, we didn't sing one song or say one word that night about how God can restore marriages. And yet he somehow was able to convey that message to that couple that night. And the amazing thing is, that he was able to convey a totally different message, concerning a totally different need, to two totally different people the same night. I love hearing those individual stories from people about what God does for them through our music."
God has worked through Legacy Five many times to change hearts.
"I think about the young lady a few years ago who came to us after the concert, weeping, saying that her life was a mess and that she had decided to take her life this very week," Fowler recalls. "But after being at our concert and hearing the message, she was given a new sense of hope."
Reminiscences over the life of Legacy Five would not be complete without talking about the group's co-founder Roger Bennett, who passed away March 17, 2007.
"I feel like I learned a lot from Roger," says Fowler. "A couple of things that I learned from him were, how possible it was to have a great attitude in the midst of great distress and difficulty.  Roger endured three bone marrow transplants and countless chemotherapy treatments, and I can probably count on one hand the number of days that I feel like he was living defeated that day. He was extraordinarily resilient and optimistic and positive and happy and joyful. He was always, always, always laughing."
"He taught me to be honest and transparent with myself and others.  He was a remarkable man. He was my best friend. And I still miss him fiercely," declares Fowler.
Frank Seamans was the tenor with the quartet when Bennett passed. He shares a great memory from this pivotal moment in the history of Legacy Five.
"When we lost Roger Bennett to cancer in 2007, we had no idea how to move forward," Seamans shares. "We were simply trusting God to help us and he certainly did. The first concert date after Roger's death was quite a challenge. How do we start? What do we say? What do we sing? How do we address our loss on stage? These were all questions we couldn't answer, but we prayed before going out and just asked God to lead us. We didn't have a plan, but we decided to sing three of our standards without saying a word and then see where God takes it from there. As we sang those first three songs, we noticed an adorable and very exuberant couple in their late 80's, sitting in the first row, clapping and singing along with every word. They were such an encouragement to us with their enthusiasm and sweet disposition. We stopped after those three songs and addressed the gentleman: 'Thank you so much for your enthusiasm, sir. You are such a blessing to us tonight. How many years have you two been married?' 
"'He grinned and answered, 'We're not married, we're on a date.' The whole place erupted in laughter, and the rest of the concert was so light and fun, we never had to think about any of those questions," Seamans concludes. "God knew exactly what we needed that night and we believe He placed that little couple on the front row just for us."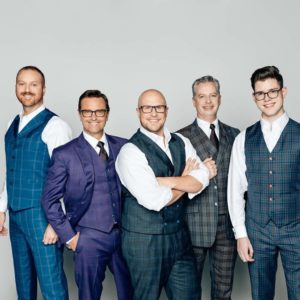 Laughter is something everyone needs and Fowler and his group often deliver that during their performance. Tim Parton learned this during his time as pianist for the quartet.
"Scott Fowler taught me about having fun on stage, and when I have fun, the audience can too," says Parton. "Scott also taught me that nothing happens by accident; you only see results when you've planned for results. Scott is a machine, but you'd never know it because he makes it look like he's just having a good time."
"Be who you are, there's an audience for almost everyone," Parton continues. "Enjoy the journey, support your friends, love people, love God. Fall, get back up. And forgive. "
"I had a super time with L5 and I don't think I ever laughed so hard than when I was on stage with them and Scott Howard forgot his words and made up an entire verse without skipping a beat," laughs Parton. "I couldn't see the piano keys for the tears."
As Parton recalls, the gang was full of hijinks, and even the boss wasn't exempt from the jokes.
"I recall hiding in Fowler's closet after a concert and waiting until he changed clothes to scare the daylights out of him," says Parton. "But one never does anything to Scott without him returning the favor, so I kept the shenanigans to a respectful level."
Parton concludes his recollections with this comment: "Being with L5 was such a super time  in my professional life when all heck was falling apart at home. So grateful for Scott, Glenn Dustin, Scott Howard, Frank Seamans, and Gary Buckner. We were Legacy Five."
Tags:
Bryan Walker
,
Josh Townsend
,
Lee Black
,
legacy five
,
Matt Fouch
,
Scott Fowler
Posted in
Christian interest
,
sgn scoops magazine
|
Comments Off

on Legacy Five: "What Kind Of Man" is Scott Fowler?
Written by Staff on March 18, 2019 – 3:36 pm -
Scott Fowler leads Legacy Five into the future
By John Herndon
Rooted in one of the greatest traditions in gospel music, the Legacy Five has embarked on a 2019 schedule that will see the group pay tribute to history, yet do so by embracing the changes of the times.

I was fortunate to talk with Scott Fowler, one of the quartet's founding members, after a concert at Sand Spring Baptist Church, in Lawrenceburg, Ky., on Jan. 24. It was a performance that drew a good crowd on a bitterly cold night and prompted several extended standing ovations.

Fowler was excited to talk about the group's plans for the coming year. "We are getting ready to release our first video in about five or six years," he said, noting that 21-year-old pianist Josh Townsend will be prominently featured. "A couple of things people have been asking for are J.T.'s testimony, which you heard tonight, and the song that he sings."


Townsend, who has overcome two childhood tumors and a massive stroke while being carried in his mother's womb, shared his testimony with a mesmerized audience before singing the tear-filled "God's Been Good," a bonus track from the "Faith and Freedom" album released in late 2017.

"People ask a lot if we've got the patriotic segment we did tonight on video," Fowler continued. "That's going to be on the video with 'I Made it to Arlington' along with the 'Tribute to the Troops' we do. Those are two big items that will be on the DVD. It will be called, 'Live in Peoria.'

"It will come out around the first of March, maybe the 15th. Then we are working on a new studio album. We don't have it titled yet, but it will have 10 brand new songs on it. That will be coming in the late spring or early summer."


Fowler said the Legacy Five will be on a normal tour schedule of about 135 concerts, too.

The Sand Spring concert was heavy on songs from "Faith and Freedom," including "God Bless the USA," "Hallelujah Chorus," and a rousing version of "When the Saints Go Marching In," as the finale.

Fowler explained the reasoning behind the album. "I have always been very patriotic personally," he said. "I have always had a deep sense of gratitude. I have been to El Salvador. I have been to the Dominican Republic. I have been to the nation of Colombia. They are great places with great people, but the kids there will never have the opportunities of kids in America because of where they were born. I realize that the only difference between my kids and those kids in other countries was where they were born. There is no other difference.


"They may speak a different language and their skin might be a different color but God doesn't love them any less than he loves my kids. I am very grateful that my kids were allowed to be born in America.

"Then you have the political climate. The culture got there for a while there that people were apologizing for America and not standing for the Anthem, just not being respectful. I wanted people to know where Legacy Five stood on those issues, so that is what we did."

The group took time to recognize veterans from all branches of the service. "Veterans deserve everything our government will give them and more," Fowler said.

Fowler is one of the veterans of gospel music, singing with the Cathedrals for 10 years before legends George Younce and Glen Payne retired the group. Fowler and Cathedrals pianist Roger Bennett formed Legacy Five to begin touring in January of 2000. Bennett died in 2007, but the group continues as one of gospel music's most popular.


Part of Legacy Five's appeal has been its ability to adapt to a changing world. "The actual style has changed. It always gets a little more progressive," Fowler said, noting the same thing happens in other styles of music.

"The biggest change is technologically. You know with all the social media, now your music is available online and on YouTube. You can stream it. Nobody knew what those terms were 20 years ago."

When Fowler talked about CD's and other merchandise available at the product table, he noted the group had a USB-drive loaded with several albums available.

Fowler smiled, "The message doesn't change. The package changes, but the message never changes."
It's why Legacy Five remains near the top of gospel music.
All images by John Herndon, except for promotional photographs.
By John Herndon
John Herndon is a writer for SGNScoops Magazine and also has a website called KentuckySings. John is a Kentucky native who was raised listening to gospel music. As a child, the Sunday morning routine always included the Gospel Singing Jubilee and his summers were filled with all-day-singings-and-dinner-on-the-ground listening to local groups just about every Sunday. He remembers seeing The Prophets at his county fair when he was seven years old and eventually, he became a huge fan of The Oak Ridge Boys, The Imperials and J.D. Sumner and the Stamps. John spent 20 years in the located ministry and during this time, he began writing local sports for The Anderson News in Lawrenceburg, Ky. For the last 16 years, he has been the full-time sports editor of that paper. John has won over 100 awards from the Kentucky Press Association, the Society of Professional Journalists and Landmark Community Newspapers. He loves listening to gospel music or playing one of his guitars. John lives in Lawrenceburg with his wife, Stephanie, and 17-year-old daughter. He has three grown children and four grandchildren.
***Note: This article was written before the announcement that Josh Feemster is leaving this popular quartet. See elsewhere on this website for more information.
For more Gospel Music news read the latest issue of the SGNScoops Magazine HERE.
Download the latest SGNScoops Magazine PDF Here
Find SGNScoops Magazine On Facebook Here
Listen To Today's Gospel Music Here
Tags:
Christian Music
,
gospel music
,
John Herndon
,
Josh Feemster
,
Josh Townsend
,
legacy five
,
Matt Fouch
,
Scott Fowler
,
Scott Howard
Posted in
artists
,
sgn scoops magazine
|
Comments Off

on Legacy Five: Unchanging message in changing times
Written by SGN Scoops Staff on February 17, 2019 – 7:53 pm -
From Legacy Five
Would y'all please say a prayer for JT? After our concert tonight, while loading our equipment, he had another seizure. We called for an ambulance, the EMT checked him out and said that he is ok to travel the 5 hours to Nashville. He has an appointment with his doctor first thing tomorrow. Let's let him know we are praying for him and encourage him in the comments on this post.
Tags:
Josh Townsend
,
Southern Gospel News
Posted in
announcements
|
Comments Off

on Pray For Josh Townsend
Written by Staff on May 16, 2018 – 1:05 pm -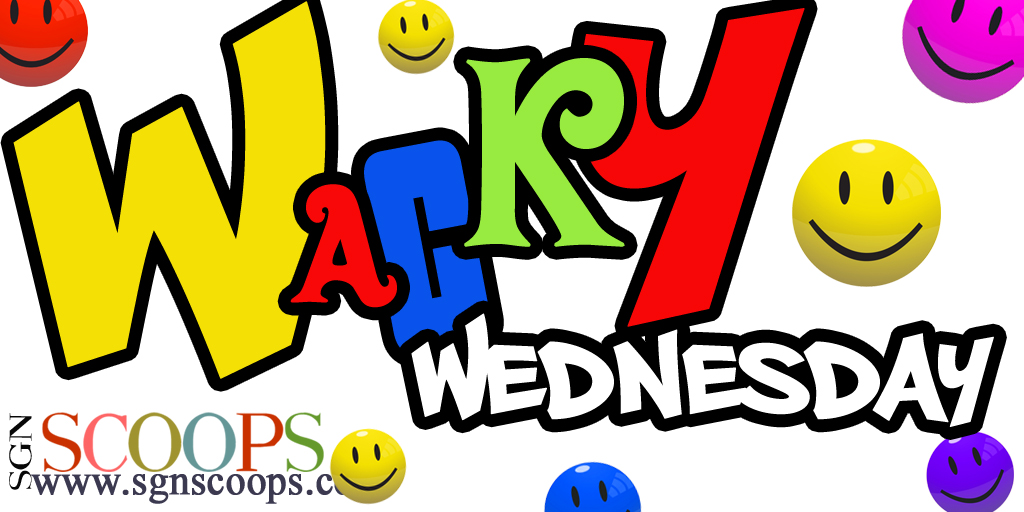 Wacky Wednesday with Gospel Artists is back with another question. Special thanks to our friend Jantina de Haan for collecting all of these great answers, and to all of you for your overwhelming response to the return of Wacky Wednesday!
As you know, Wacky Wednesday features questions that you might not find in regular artist interviews and answers that you might not see printed anywhere else…And do you know the word for the fear of taste? Keep reading!
Today we hear responses from Josh Jordan of the Jordan Family Band, Gerald Wolfe of Greater Vision,
Wendy Hayes of the Mylon Hayes family, Corey Pearson of the Diplomats, Bob Sellers, Pat Barker of the Guardians, Clayton Inman of Triumphant, Josh Townsend of Legacy Five, and
Jaquita Lindsey of 11th Hour.
This week's questions are: what is your favorite fruit and what was the first job you held? See if you can tell which answer is which!
We will let the men go first again:
Josh Jordan: Oranges and pouring concrete
Gerald Wolfe: Demonstrating Baldwin organs and pianos. I was in high school and strawberries
Corey Pearson: Cutting grass and watermelon and strawberries
Bob Sellers: Tough one. I love all fruit! I'd have to say watermelon and Housel hardware store in Gordo Alabama. I was 15.
Josh Townsend: Oranges and the pianist for the Old Paths
Pat Barker: Choir director and Of The Looms…
Clayton Inman: Banana and day camp counselor
Let's hear from the ladies…
Jaquita Lindsey: Bananas and Tasty Freeze
Wendy Hayes: Roses department store and strawberries, watermelon, oranges
Were these answers what you expected? We hope you enjoyed this Q&A and perhaps it shed a little more light on your favorite artists. And did you know that fear of taste is "geumaphobia"? The Bible says, "Taste and see that the Lord is good." He's better even than bananas! "Taste" here means "experience" or "enjoy" or to take into your heart and let Him give you the nutrients your soul needs. He is good!!
Stay tuned next time for another Wacky Wednesday, when we will ask the question everyone wants to know: would you rather have a grizzly bear or a whale as a pet? (Is this the actual question that has been asked? Stay tuned…)
Do you have a question for our artist panel? Send it to SGNScoops today! lorraine@sgnscoops.com
READ The latest PDF Version Of SGNScoops Magazine here.
Download The latest PDF Version Of SGNScoops Magazine HERE
Find SGNScoops Magazine On Facebook HERE
Listen Online To The Best In Todays Gospel Music HERE
Tags:
11th Hour
,
Bob Sellers
,
Clayton Inman
,
Corey Pearson
,
Diplomats
,
Gerald Wolfe
,
Greater Vision
,
Guardians
,
Jaquita Lindsey
,
Jordan family band
,
Josh Jordan
,
Josh Townsend
,
legacy five
,
Pat Barker
,
scotty Inman
,
sgnscoops
,
the Mylon Hayes Family
,
Triumphant
,
Wacky Wednesday
,
Wendy Hayes
Posted in
artists
,
SGNScoops Wacky Wednesday
|
Comments Off

on Wacky Wednesday asks Bob, Pat, Clayton, Josh and more about fruit and jobs!
Written by Staff on September 20, 2014 – 12:33 pm -
The Old Paths Quartet are thrilled to officially announce Josh Townsend as their pianist.
Josh previously had been flying from his home in Dallas Texas to play select dates, but after he and his mother made the move to Atlanta Georgia, he accepted the position on a full time basis.
At the age of 16, Josh is not only a prodigy at his gift but is a testimony to the Lord's healing power and touch on his life. Shortly after birth, doctors informed his family that Josh had suffered a devastating stroke which would impact his ability to walk and speak correctly. The doctors said Josh would never be able to fully use his left hand, but today Josh is doing more than just proving the doctors wrong, he is using both hands to glorify God with the gift of music.
Be sure to come by and visit us at our booth at NQC to meet Josh and see the rest of the guys!
Tags:
Christian Music
,
gospel music
,
Josh Townsend
,
Old Paths Quartet
,
Pianist
,
southern gospel
Posted in
announcements
,
artists
|
Comments Off

on Old Paths Quartet Announce New Pianist