Written by Staff on October 16, 2020 – 2:19 pm -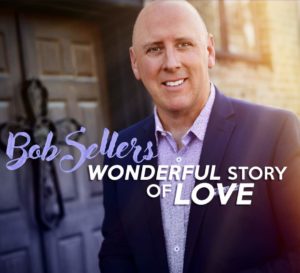 Beyond the Song with Jantina Baksteen
We all know Bob Sellers who sang with the Kingsmen. As Bob stepped down to start a solo career, I kept in contact with Bob and interviewed him about his solo career.
Jantina Baksteen: You grew up in a Christian home. Could you share a little memory of the time you got saved?
Bob Sellers: I was fortunate enough to have been raised by wonderful, Godly parents. If the church doors were open, we were there. We were there for Summer Revival 1984, when I was just eight-and-a-half years old, and although I don't remember the sermon or the song, I very vividly remember kneeling in repentance and asking Jesus to come into my heart. My grandfather, Rev. Paul Sellers, who remains such a huge part of my testimony, was my pastor, and Rev. Jackie Adcox, was the evangelist. Before he was saved, my grandfather was an alcoholic. After he was saved, he never had the urge to drink again, and he surrendered to the call to preach the gospel just a few years later.  
JB: When did you discover your interest in singing?
BS: I don't really remember, because I've been singing all my life. I grew up singing with my mother, Helen, and sister, Stephanie, in a little church trio. Mom played piano by ear, so she'd hear a song on gospel radio that she liked and she'd learn to play it and teach us our parts. Mom was a stickler, so it had to be correct. I think that played a big role in developing my ear for harmony. I hit a really shy stage in my tweens and teens however and quit singing altogether. I got back into it thanks to the urging of my late mother-in-law, Becky, once she found out I could sing a little. She was always a huge supporter of mine, and I owe a big part of my marriage and my career to her. 
JB: A long time ago you started your own first group called Capstone Quartet. What age were you and who were your singing buddies?
BS: I was actually hired in that group in the early 2000s, and that was my first quartet. I had hair! It was begun in 1992, in Tuscaloosa, (home of the University of Alabama campus known as "The Capstone") by Joe Brown and Charlie Howard. A few years later, I wound up owning the group through attrition. Joe Brown hired me, so I still give him a lot of credit for my start in gospel music and he's still one of my best friends in the world. That first lineup consisted of myself at lead, Joe on bass, Dale Taylor at tenor and Jimmy Latham at baritone. The lineup right after that, which included Danny Scott on baritone, recorded an album at Crossroads Studios in Asheville, N. C., and really set a new bar for that quartet from a sound perspective. The final lineup that I was a part of was myself, Dave Ezell (baritone), Dave Waldrep (bass) and Kevin Hodges (tenor). I have a lot of great memories from my Capstone days and many of those guys are still some of my best friends. 
JB: I read your influence groups were the Cathedrals, Gold City and Kingsmen. How was it to receive that call to join the Kingsmen, the group that influenced you in your early years?
BS: Oh, it was just as surreal as one might imagine. The year after my grandfather passed away, I promoted a gospel concert called The Rev. Paul Sellers Memorial Sing, which was sponsored by my home church, and was going to help towards the down payment on a new fellowship hall (we hoped). I emailed dozens of gospel artists asking for a reduced flat for a Saturday night concert to help us with our goal, and the Kingsmen was the only group willing to come for what was probably half of their normal Saturday night flat. I certainly never forgot that, and I started to really keep up with them whenever they were in this area, and got to know some of them individually through social media. Bryan Hutson asked me to fill in for him in south Alabama one Thursday night, and I thought my life had been made. My whole church and family came down to see me get to sing one night with the Mighty Kingsmen, and it was a dream come true. Little did I know that about a year later, they would need a lead singer, and it still humbles me that I was the first call Ray Reese made. Other than my salvation, my marriage and the birth of my children, it was the greatest thing that ever happened to me. 
JB: What wise lessons did you learn traveling with Hall of Famer Ray Reese of the Kingsmen? 
BS: That is actually an easy question for me to answer. The one lesson that Ray taught me over any others, is to trust the Lord. And it wasn't anything he ever told me, but what he showed me in his daily actions. The best example I can think of came in Westfall, Ohio. We were there singing at the high school when the transmission literally fell out of the bus. We had to be towed all the way back to Asheville from there and after it was all said and done, I think the bill for that and a new transmission was around $25,000. If I'd have owned the group and been responsible for the bus, I think I'd have had a heart attack right there, but Ray was cool, calm and collected. He said (as he often would whenever adversity came), "Boys, these things just happen. We will just trust the Lord to help us get it fixed and paid for and go from there doing what God has called us to do." And he was just always low-key and even-keeled like than no matter what ever happened. After his wife Carolyn passed away, I'd witness him crying alone in the front lounge of the bus and calling her phone repeatedly just to hear her voicemail message, but then I'd witness him get himself together, get dressed and go do what God put him here to do, which was, sing the gospel and put a smile of other people's faces. That made a huge impact on me, since I was (and probably still am) a lot more high strung when everything doesn't go just right. 
JB: You experienced some shyness in your early years. How did you overcome this?
BS: All I can say is that God helped me to overcome that. There was a stage in my life when I would literally turn three shades of red if something happened like a girl approached me or someone teased me about something. I wanted to drop out of college when I found out that Public Speaking was a prerequisite and I'd have to give several speeches in front of the class throughout the semester. I couldn't have gotten up in front of 10 people to talk without being a ball of nerves, much less sing in front of 18,000 at Freedom Hall. When I got back into singing in my 20s, I truly believe it was a calling from God, and, as the old saying goes, I believe it's true that "He equips the called."
JB: What advice would you give artists who deal with the same issue, to overcome stage fright?
BS: Imagine the audience in their underwear. I'm kidding. I've heard that one before and always thought it was ridiculous. I'd say just pray about it and try to relax. Don't worry so much about who's in the audience or how many are in the audience. Focus on the things you can control, and on working to be the best you can possibly be, each and every time you step on stage. When you are your biggest critic, what other people think will be secondary, and when you aren't so worried about what all the people looking at you think, then you won't be as nervous or shy.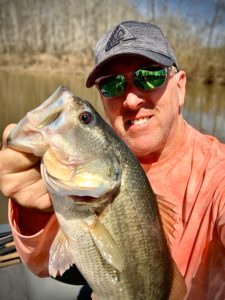 JB: What made you resign from the Kingsmen?
BS: The Kingsmen was the first full-time singing job I'd ever had, so I didn't really know what to expect. I loved most things about it, but found that the one thing I didn't love about it, was being away from my family so much. After six or seven years, I realized that my kids were still babies when I started, and suddenly they were about grown and it felt like I'd missed it all. The reality is, I did miss a lot of it. I lived 480 miles from the bus, so for a typical week, I'd leave on Wednesdays about 2:00 p.m. to get to Asheville by midnight, and I'd get home sometime on Monday of that next week. The only day I could really count on being home was Tuesday, and as sure as I planned something, it seemed we'd end up being on the road even then. I had an experience with my son that last year of my tenure that really affected me. It wasn't really a big deal; he just had this huge meltdown when I went back on the road after my summer vacation of being home a couple of weeks, and that's really when being gone so much began to eat at me. I didn't want to leave. I told Ray when I gave my notice that if he could slow down to about 100 dates a year and could still afford to pay us, he'd never run me off, but that's just not a reality. It's not his fault, it's just the nature of the business. Groups with a bus, payroll for six or seven people, etc., in this day and time of fewer ticketed events (or "flats"), just about have to sing every opportunity they get. I prayed about it a long time and got the peace I needed one day while painting a bedroom. My line where the wall met the ceiling was shaky and I was trying different methods to help get it straight. I finally figured out that if I looked just ahead of the brush, then my line would be straight. I'd been praying that whole day and at that time, Proverbs 3:5&6 came to me: "Trust in the Lord with all thine heart. Lean not unto thine own understanding, but in all thy ways acknowledge him, and he shall direct thy paths." Just as sure as the day I was saved, the Holy Spirit spoke to my heart and told me that my life was just like my painting technique. I had to quit worrying about where I was or where I'd been, and put my future in God's hand and he'd set everything straight, just like the paint line on that wall. That's when I decided to resign. Thankfully, I was able to leave on good terms, and I still count Ray and Brandon Reese as dear friends, as well as Randy Crawford, Chris Jenkins and everyone associated with the Kingsmen organization. 
JB: How did you get to join the Old Time Preacher's Quartet?
BS: Les Butler called me about two days after my announcement to leave the Kingsmen was made on Facebook. He said that he'd just told his wife the week before, that if I ever left the Kingsmen, he was going to ask me to sing lead with the Old Time Preachers Quartet. My first thought was that I didn't want to be one of those who left one group "to spend more time with his family," just to jump to another group the next week. I wanted to avoid that image, but more than that, I really wanted to spend more time with my family. I also had determined at that point to try my best to establish a solo ministry. I shared all that with Les and we talked a lot after that. After more talk and praying about it, eventually it seemed like the right thing to do. After all, the plan was to sing only 50-60 dates a year (about one weekend a month). I felt like that would be a good way to scratch the quartet itch and have some weeks that I didn't have to fill with solo dates. I did wait five or six months, but after the first of 2019, we made it official. Those are great guys, also. We had a good run and made a good album, but the dates picked up to over 100 a year and balancing both my solo schedule and the quartet's schedule eventually became too much. 
JB: For a couple of years now, you've traveled as a soloist and recently brought out your first solo album since leaving The Kingsmen, "Wonderful Story of Love." Please share how this project came together?
BS: I first thought about doing an album of all original songs and then another one of songs I've been singing a while but had never had a chance to record, but I already had one that's a collection of my gospel favorites, "Preludes." In the end, I just decided to mix it up on the new album, so I put a few of those favorite songs on there and added a few originals or relatively current hits. The songs as a collection bless me, and I pray that they'll bless others. That's all that I what I want my music to always do. 
JB: You've put out a solo by the same name, "Wonderful Story of Love," to radio. What's the message of the song?
BS: "Wonderful Story of Love," is a great song by Lee Black and Gina Boe. I had actually placed this song on hold when we were looking for songs for the last Kingsmen album of which I was a part. It didn't make our final cut. (When you're with a label, you pick a few songs and they pick the others…with publishing carrying a lot of weight. I'm independent, so I could cut whatever I wanted to!) The message in the song is pretty much my personal commitment to God to sing His praises – "The Wonderful Story of Love" – for as long as I have breath and He will equip me for it and open doors. After I cut the song, I realized the feel of it vaguely reminded me of Battle Cry (which was also a co-write of Lee Black's), which was such a huge song and album for The Kingsmen. It's an upbeat, feel-good song, but don't miss the message – "I will sing of the wonderful story, I will tell of his love so great; I will shout 'til I'm home in glory, when I'll sing a new song of praise to the Lamb who was slain, the King who will reign, the Author of this wonderful story of love!"
JB: Have you ever tried to write your own song?
BS: Yes. I've tried and so far I have failed miserably. I think I have some good ideas sometimes, and come up with some pretty good hooks every now and then, but I definitely think I would make a better co-writer, if anything, than writer. I have been blessed with a pretty good ear for recognizing good songs, (I brought "Battle Cry," among others, to the Kingsmen and had placed a hold on another song that also didn't make our final cut called "Come Sunday Morning," which turned out to be pretty good for The Old Paths). When listening to demos that I'm not particularly sold on, I sometimes find myself re-writing lines in my head. Who knows if that would make them better or worse, because the verdict is definitely still out on that one! 
JB: Have you ever experienced violence during a concert, and if so, how did you handle that? 
BS: Congrats! You are the first to ever ask me that question in an interview like this! (Laughing!) That's an interesting question for a gospel music interview. As for an answer, thankfully no, I've not experienced any violence during a concert, at least not yet. Hopefully I can retire one day and still answer this the same way. Interestingly enough, I did get somewhat verbally assaulted one night during my record pitch for the Kingsmen when talking about the Singing At Sea gospel cruise we took every year. To this day, I don't know what the man thought I said or what, but a guy stood up in the audience and just started railing me out over it. I finally said, "Sir, I'm trying to do a product pitch here, would you please be quiet!?" Again, I don't have any idea what he got the bee in his bonnet about, but it took some big ole' guys from the audience actually physically removing him from the building to settle him down. Some strange things can certainly happen. 
JB: If you're not traveling, what do you for work, and where do we find you in your off time?
BS: If I'm not traveling working, I'm at home working so that I keep traveling. Mondays are usually office days when I do my books, go to the bank and try to return any missed emails or phone calls from the weekend. Later in the week, I'll send off any product orders I may have, do radio liners, interviews, social media updates, website updates, DJ follow-ups, product inventory, pay bills, keep up with stats and insights on different sites, update my newsletter subscribers, etc. Then, of course, a large part of my time is spent thinking about who, from a logistics standpoint, I can contact about a specific date that I need to fill. That is a full-time job in and of itself. Whether I am eating breakfast, working around the house, watching the news, laying in the bed or whatever, the wheels are always turning. I still manage to create plenty of off-time for myself, as well. That's when you'll usually find me either with my family or fishing. For years, I didn't have much off time, so now I fish a lot. Getting out and enjoying God's creation, especially on water, is my therapy.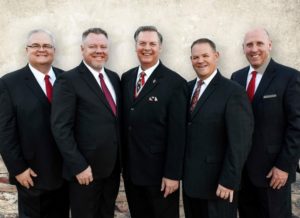 Bob Sellers with Old Time Preacher's Quartet
JB: You've shared once that you had your earplugs in when you're not traveling with a group, with the sound of white noise to fall asleep. Are you still using that?
BS: When I was on the bus, I usually put in earplugs and had some noise playing on a Bose speaker by my head. It was supposed to be the sound of an engine of some sort. We kept it cold on our side of the bus and it was usually about 58 degrees in my bunk. So I was wrapped up to the top of my head with a sheet, fleece blanket and a thick comforter had that noise going which blocked out anything, and rocking to the bus motion…that was the best sleep in the world and probably one of the things I have missed most about road life. And of course, we stayed up half the night and slept half the day, because there was nothing much else to do inside a bus. So now I usually get up when my wife and kids leave for school. And I have a fan and light blocking curtains in our bedroom, but it's not the same. I certainly don't sleep with earplugs and block out the world, because I'm afraid I might sleep through an emergency or something. It took me many months after coming of the bus to be able to get a decent night's sleep!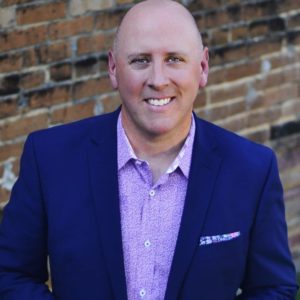 JB: How do we get hold of you to sing at a church service or concert?
BS: I try to book every Sunday morning and every Sunday night that I can. I live in west-central Alabama, and if overnight travel is required, I try to book additional nights that week. I don't have a set charge for any church service. Someone asked me recently how I'm able to do that and still make a living. All I can say is that's just how I've done it since I started solo, and God has always met my financial needs. I also work hard to keep my overhead and expenses low. To book me for a church: I'd love to go any place that would love to have me! I can be reached by phone at (205) 331-9997 or email at office@bobsellersministries.com or through social media. On Facebook, find me at Bob Sellers Ministries. On Twitter, Instagram and YouTube – @BobSellersSings. 
Website HERE.
We hope you enjoy "Wonderful Story of Love" by Bob Sellers:
Thanks so much Bob for sharing  your ministry with SGNScoops.  Blessings on your ministry, as you share the good news with the ones who need encouragement, and with those who have never heard the gospel of salvation.
By Jantina Baksteen
Jantina Baksteen is a gospel music writer and regular contributor to SGNScoops magazine and website.
Jantina Baksteen – biography:
I live all the way overseas in the Netherlands. I'm married and I have three adult children.
I grew up in a Christian home and knew in my early years that I wanted to belong to Him. I surrendered my life to Christ was baptized one day before I turned 11 years old.
Somehow, the seed of loving gospel music was planted by the style of music my parents played at home. Around 2006/2007, I was listening to Gaither homecoming music that I found on the internet. The song, "Oh, What A Savior," by Ernie Haase hit me with the so-called Southern gospel bug.
From there, I've been reading /studying all I can find. I found the digital SGNScoops Magazine.
As I was spending so much time reading and listening about this industry, I started praying for God to please give me a job in the Southern gospel industry. Sometimes, I commented to Lorraine Walker on her posts. How could she know the longing of my heart?
But last year she asked me if I wanted to do something for SGNScoops: the Wacky Wednesday posts online. Now I do the "Beyond the Song" article that really has my heart as I am reaching out to artists, asking about a current song and having a sneak peak behind the scenes.
Phone Friendly SGN Scoops Magazine Here
Find SGN Scoops Magazine On Facebook Here
Download SGN Scoops Magazine PDF Here
Listen To Todays Southern Gospel Here
Tags:
Beyond the Song
,
Bob Sellers
,
gospel music
,
Kingsmen
,
Old Time Preachers Quartet
,
Southern Gospel Music
Posted in
artists
,
Beyond the Song
|
Comments Off

on Beyond the Song: Bob Sellers sings "Wonderful Story of Love"
Written by Staff on June 17, 2020 – 6:32 pm -
Gary Dillard, A.K.A. Beaver, has finally conquered cancer and entered heaven. Dillard was a former member of the Kingsmen and a musician extraordaire. He was known for his exceptional ability with the steel guitar, banjo, and most stringed instruments. A sweet gentleman, he was much beloved by Kingsmen fans everywhere.
Randy Perry posted:
One side of my heart is so sad today while another side is rejoicing. My great friend Gary Dillard (Beav) has beat the cancer and has received eternal healing today. We've been friends over 30 yrs. I'm just thankful for the time we got to spend with him back in July of this past year. Gary and his precious wife Judy Averette Dillard attended several services we were at in Tuscaloosa. We laughed and laughed telling old stories from back in the day as he played steel guitar with the Kingsmen and I was with the Perry's.
Shout it out brother! I'll see you soon! Thank God for Heaven! Please be praying for Judy and the families during this very difficult time in life.
SGNScoops joins with friends and fans of Gary Dillard, expressing our sympathy and prayers for Gary's wife Judy and all their family.
Tags:
Gary Dillard
,
gospel music
,
Kingsmen
,
Randy Perry
,
Steel guitar
Posted in
announcements
,
artists
|
Comments Off

on Gary Dillard passes away
Written by Staff on November 24, 2019 – 11:25 am -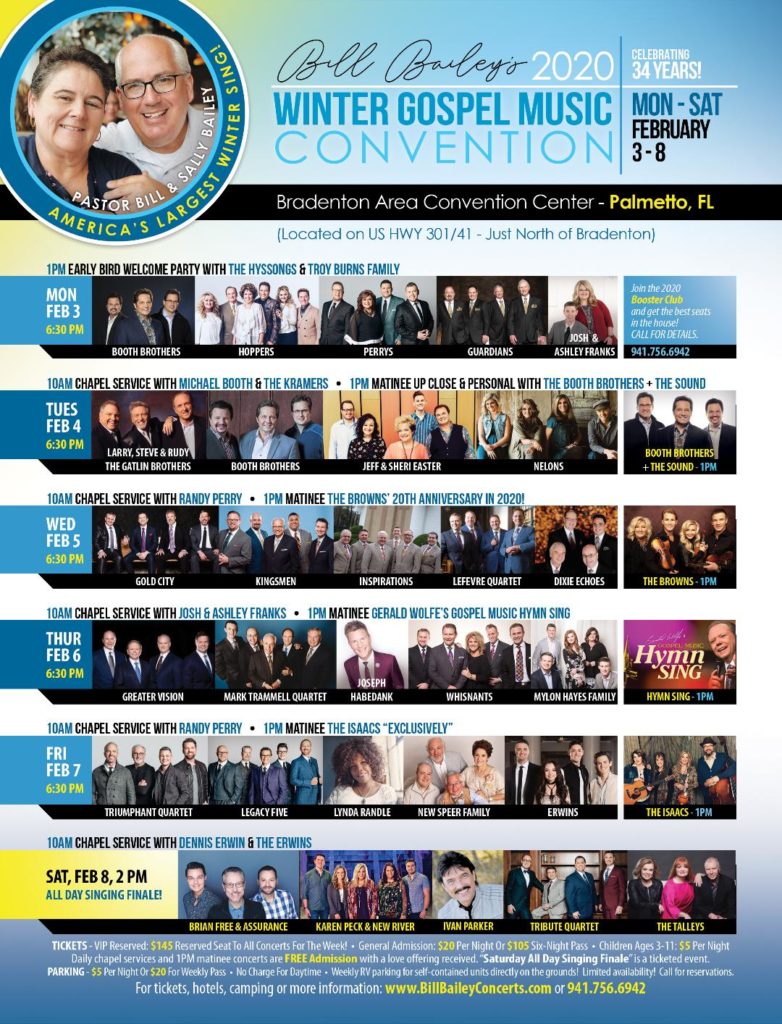 Bill Bailey's 2020 Winter Gospel Music Convention
will be held Monday-Saturday, February 3-8, 2020 in Palmetto, Florida at the Bradenton Area Convention Center.  Over 40 of gospel music's top artists will be appearing throughout the week – including special guest artist, 
Larry, Steve, & Rudy – the GATLIN BROTHERS,
 along with 
the BOOTH BROTHERS, HOPPERS, GREATER VISION, ISAACS, TRIUMPHANT QUARTET, LYNDA RANDLE, LEGACY FIVE, PERRYS, GOLD CITY, KINGSMEN, JOSEPH HABEDANK, KAREN PECK & NEW RIVER, INSPIRATIONS, and many others
!
This event is recognized as the largest southern gospel concert event in the nation during the winter.  This year's event also marks Bill Bailey's 34th anniversary promoting southern gospel concerts throughout the United States.
Monday, February 3rd  1pm
"Early Bird Welcome Party" with the Hyssongs and Troy Burns Family
Monday, February 3rd  6:30pm
"Grand Opening Night" with the Booth Brothers, Hoppers, Perrys, Guardians,
Josh & Ashley Franks
Tuesday, February 4th  1pm
"Up Close & Personal" with the Booth Brothers, and special guests, The Sound
Tuesday, February 4th  6:30pm
Larry, Steve, & Rudy – the Gatlin Brothers, Booth Brothers, Jeff & Sheri Easter, Nelons
Wednesday, February 5th  1pm
The Browns' 20th Anniversary in 2020!
Wednesday, February 5th  6:30pm
"All Male Quartet Night" with Gold City, Kingsmen, Inspirations, LeFevre Quartet, Dixie Echoes
Thursday, February 6th  1pm
Gerald Wolfe's Gospel Music Hymn Sing
Thursday, February 6th  6:30pm
Greater Vision, Mark Trammell Quartet, Joseph Habedank, Whisnants, Mylon Hayes Family
Friday, February 7th  1pm
"Exclusively" The Isaacs
Friday, February 7th  6:30pm
Triumphant Quartet, Legacy Five, Lynda Randle, New Speer Family, Erwins
Saturday, February 8th  2pm
"All Day Singing Finale" with Brian Free & Assurance, Karen Peck & New River,
Ivan Parker, Tribute Quartet, Talleys
Ticket options are available for the entire week or just specific nights. (Saturday "All Day Singing Finale" is a ticketed event.)
DISCOUNTED GROUP TICKETS ARE AVAILABLE FOR GROUPS OF 10 OR MORE!
Mon-Fri 1pm matinee concerts and 10am chapel services are free admission events, with a love offering received.  Limited amount of overnight parking for self-contained RV's is located on the grounds.
For tickets, camping reservations, hotels, or general information, call (941) 756-6942.
The Bradenton Area Convention Center is located at One Haben Blvd in Palmetto, just off US Hwy 301/41.
Read more Gospel Music News in the latest SGNScoops Magazine Online HERE.
Download The SGNScoops Magazine PDF
Here
Find SGNScoops Magazine On Facebook
Here
Listen To Gospel Music
Here
Tags:
2020 Winter Gospel Music Convention
,
Bill Bailey
,
booth brothers
,
Christian Music
,
Gatlin Brothers
,
gold city
,
gospel music
,
Greater Vision
,
hoppers
,
Inspirations
,
Isaacs
,
Joseph Habedank
,
Karen Peck & New River
,
Kingsmen
,
legacy five
,
LYNDA RANDLE
,
Perrys
,
Southern Gospel Music
,
triumphant quartet
Posted in
announcements
,
artists
|
Comments Off

on Bill Bailey's 2020 Winter Gospel Music Convention
Written by Staff on November 9, 2019 – 11:41 am -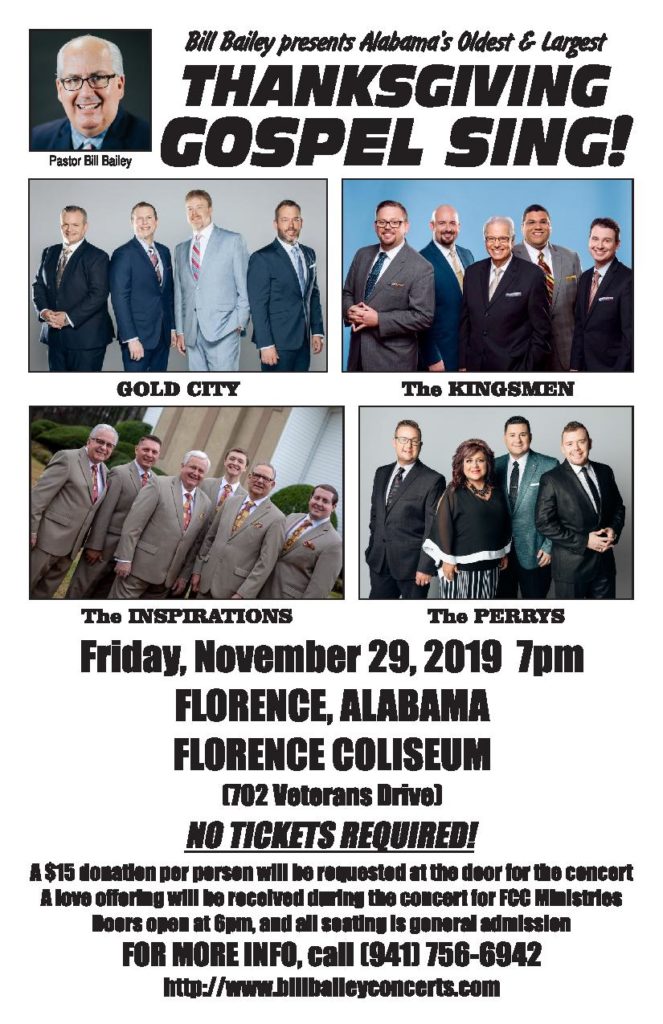 Alabama's Oldest and Largest Thanksgiving Gospel Sing, featuring Gold City and the Kingsmen,
returns to Florence, Ala., at the Florence Coliseum on Friday, November 29
th
, at 7:00 p.m.!  This concert event has been a Gospel Music tradition in the Shoals area for over 30 years.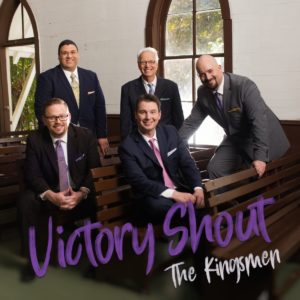 Featured at this year's concert will be 
GOLD CITY, KINGSMEN, INSPIRATIONS, and the PERRYS.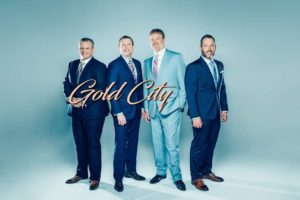 No tickets are required for admission!  A $15 donation per person will be requested at the door for the concert, and a love offering received during the concert for FCC Ministries.
Doors open at 6:00 p.m., and all seating is general admission.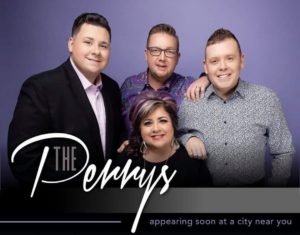 Florence Coliseum is located at 702 Veterans Drive in Florence.
For more information, call (941) 756-6942.
For more Gospel music features, read the latest SGNScoops Magazine HERE.
Download SGNScoops Magazine In PDF 
Here
Find SGNScoops Magazine On Facebook 
Here
Listen To Todays Gospel Music Here
Tags:
Bill Bailey
,
Gold City Quartet
,
gospel music
,
Inspirations
,
Kingsmen
,
Southern Gospel Music
,
the perrys
Posted in
announcements
,
artists
|
Comments Off

on GOLD CITY, KINGSMEN headline Thanksgiving gospel concert
Written by Staff on July 25, 2019 – 2:54 pm -
Editor's Last Word for July 2019 by Lorraine Walker
July is officially the month of the dog days of summer. It's interesting how, when we move from air-conditioned buildings to cool cars back to even cooler houses, we don't even really get the full benefit of the heat of summer time. I remember as a kid playing outside and the heat didn't bother me at all. Now if I've been more than 10 minutes outside, I'm begging for either air conditioning or my favorite iced coffee. I don't think I'm the only one either, judging from the lineup at the coffee shop. Have we become a society that can't stand a little warmth? Or has it truly become hotter outside?
One thing that is for sure, an artist whose career is heating up once again, is the ageless Carman. He looks the same and sounds the same as he did when I first became a fan back in the 80s. And now he's back with a gospel album and joined by a quartet. Still, as he begins his new tour, I hope he doesn't leave off the iconic song, "The Champion." Thanks so much to Jennifer Campbell for that feature.
Special thanks as well to John Herndon for bringing us the story on another iconic group, the Kingsmen. So glad to see that they are back with a new album to go along with their new lineup.
In fact, thanks to all of our writers this month, for going above and beyond to bring us these great features. SGNScoops magazine is blessed to have some of the best writers in the industry. They bring us features better not only inspiring but also entertaining. I hope you've had time to also read the devotional writers who contribute to the SGNScoops website. We are blessed.
My sister mentioned the other day about how often the subject of fear comes up in today's Christian music. Whether it's Southern or Country gospel, or Contemporary Christian music, usually you won't have the station on long before you will hear the subject of being afraid, and how Jesus can break those chains of fear and anxiety. The thing is, you have to recognize that it is fear. Then you need to remember that Jesus is love, and perfect love casts out fear. Does that line sound familiar? Then you know it is part of scripture and knowledge of the word of God is essential to dealing with fear. Remind yourself and the ultimate source of fear, satan, that God is in control and he has the final word.
After you have gone to the word to claim the promises of God and to remind yourself of the many times he says, "Fear not!" then rest in that knowledge and talk to the author of peace. Tell him your fears and let him soothe you with his divine presence. Turn on some good gospel music and let yourself soak in the words of songs touched by the hand of God.
If you are afraid or anxious today, I urge you to talk to someone you know and trust who can help you find peace in the words of our Savior. Let his words be your rock, your fence, your protection and your safety. For Jesus is the Word. He will never fail you.
I am so glad we have music that can overcome evil and fear with the sword of the Spirit, the word of God. Thank you to all of the songwriters who bathe their minds and work in the Holy Spirit, and the singers who are blessed by God to communicate his love. You are all vessels for his glory.
If you need have any questions or comments or suggestions after reading this month's issue, please write to me, lorraine@sgnscoops.com 
By Lorraine Walker
First published by SGNScoops magazine in July 2019
Read the July SGNScoops Magazine Online HERE
Download July SGNScoops Magazine On PDF
HERE
Tags:
Carman
,
Dear
,
Editor's Last Word
,
Kingsmen
,
Lorraine Walker
,
SGNScoops Magazine
Posted in
concert reviews
,
sgn scoops magazine
|
Comments Off

on Lorraine Walker: Facing Fear
Written by Staff on June 21, 2019 – 1:30 pm -
Jantina de Haan Baksteen goes Beyond the Song to talk to the Kingsmen about their latest hit, "Victory Shout.'
I reached out to the Kingsmen and got in contact with Chris Jenkins. He responded immediately and was willing to answer these few questions about the Kingsmen and the song "Victory Shout" that's currently on radio.
1. Please tell us about the Kingsmen lineup as there have been some changes lately.
Chris Jenkins:The Kingsmen have been blessed, for 63 years, to have some of the most talented and dynamic vocalists pass through the ranks of the group. Chris Bryant and Alan Kendall are no exception.
Chris brings a powerhouse and smooth lead vocal to that Kingsmen sound. He is from Mississippi originally and now makes his home in East Tennessee.
Alan has been here since August of 2018 following the retirement of Randy Crawford. Alan makes his home in Hiawassee, Georgia, with his wife and two daughters. Alan's booming baritone voice and high energy is reminiscent of former members such as Squire Parsons, Wayne Maynard, and Parker Jonathan. Alan is being received well as he gives his take on Kingsmen No  1 songs such as "Battle Cry", "The Next Cloud", and recent radio hit, "Don't Underestimate God's Grace".
2. Please share some history of the Kingsmen. You have celebrated over 60 years already!
Chris: The Kingsmen started in the mid-50's in Asheville, N.C. Through the 70's and 80's, they made their mark on Christian music with award winning albums such as "Big and Live", "Chattanooga Live" and "Live Naturally", garnering four Dove Awards, Grammy nominations, numerous Singing News Fan Awards, and an induction into the Gospel Music Association Hall of Fame in 2000. The Kingsmen have performed on the south lawn of the White House and at the 1982 World's Fair in Knoxville, TN.
3. "Victory Shout" is on the "Victory Shout!" album. Tell us about this song. Why was it picked for this album?
Chris: "Victory Shout" was one of the last songs we picked for the new album. Written by Kenna Turner West and Jason Cox, who have written many recent hits in Christian music, we fell in love with it's powerful message and worshipful chorus. When Kenna had the idea, it was 22 years ago, and began with the Bible story of Miriam waiting and praising God in the midst of oppression by Pharaoh, before Moses led the children of Israel across the Red Sea.
4 From the first note it gets your attention. What makes this song so special?
Chris: Being from a choral background, I immediately felt like it needed a big choir in the background and we had Wesley Pritchard and friends help us lay down a choir arrangement and backing vocals. It's special to us because The Kingsmen have never really recorded a worship anthem until now and it's being received so well.
5. You are the lead on this song and doing an amazing job! What is the message you want to share with the audience?
Chris: It's a message of hope and encouragement. If you're waiting on an answer from God, sometimes he doesn't always send the answer in our time. God's will is perfect and his ways are much higher than ours. The Bible says, "He inhabits the praises of his people," so we should give God praise in the midst of our storm while we're waiting for Him to send the miracle our way.
6. Is there something more you 'd like to share with the SGNScoops readers?
Chris:"Victory Shout" became available worldwide and on all your favorite digital music platforms on June 7. You may get your copy by visiting our website at www.kingsmenquartet.com. You may also visit us on Facebook and Twitter. Visit our website to see where you can catch the Kingsmen in a city near you.
Thanks Chris Jenkins for taking us Beyond The Song with the KIngsmen.
The entire SGNScoops team wish you many more years spreading the Gospel and safe travels on the many miles you make.
By Jantina de Haan-Baksteen
Read the May SGNScoops Magazine Online HERE
Download SGNScoops Magazine On PDF
HERE
Tags:
Chris Jenkins
,
Kingsmen
,
Victory Shout
Posted in
artists
,
Beyond the Song
|
Comments Off

on Beyond the Song: the Kingsmen give a "Victory Shout"
Written by Staff on June 20, 2019 – 10:27 am -
The Kingsmen and the Chandlers featured in the April 2019 SGNScoops edition of Randall Reviews It, by Randall Hamm
Friends:

April showers bring May flowers and also bring new gospel releases. This month brings only two, but they are dandies. One is a pre-release review of the new Kingsmen CD "Victory Shout," and the other is a new album, "Seasons," from an up-and-coming family group, the Chandlers.

Make sure to visit these groups at their Facebook homes and find out more about them. Also get copies of their albums to enjoy for yourself.

As always, if you enjoy the reviews, pick up this music, or download it, wherever you get good gospel music.
Please send your latest releases for review to Randall Hamm, c/o Q-100 WFLQ-FM, P.O. Box 100, French Lick, Ind., 47432.


Randall


Now…let the reviews begin!
The Kingsmen
"Victory Shout"
2019 Horizon Records
Songs: "Running To Win" (Sandy Knight BMI); "Just Climb" (Karen Gillespie-Adina Bowman-Gene Ezell BMI); "I've Ever Been Glad" (Regina Walden BMI); "Victory Shout" (Kenna Turner West – Jason Cox BMI); "Dear John" (Jason Cox – Joseph Habedank – Kenna Turner West BMI); "It Still Changes Me" (Chris Binion – Matthew Lawson BMI); "King Of Kings" (Rebecca J Peck – Dianne Wilkinson BMI); "Prodigal Son" (Larry W Gatlin BMI); "You'll Move Mountains For Me" (Karen Gillespie – Rachel McCutcheon BMI); "That's Where You'll Find Me" (Kenna Turner West – Jason Cox BMI)

It's been two years since the Kingsmen released "They Don't Know," and since then three quarters of the quartet has changed. Josh Horrell who had replaced tenor Chris Jenkins, has now gone and has been replaced once again by Chris Jenkins. Bob Sellers, lead, left to start a solo ministry and is singing select dates with the Old Time Preachers Quartet. Randy Crawford, baritone, resigned due to health reasons. In Bob and Randy's place, the quartet welcomed new baritone Alan Kendall and lead Chris Bryant.
Songs from established songwriters such as Sandy Knight,  Kenna Turner West and Dianne Wilkinson, and newcomers Karen Gillespie and Rachel McCutcheon, make this Kingsmen album a must listen.
The album opens with a mid tempo Sandy Knight composition "Running To Win," that will make you want to keep in the race. "Just Climb," slows down the pace to feature what could be a single down the road. "I've Ever Been Glad," features Kingsmen bass Ray Dean Reese and he sings the fire out of it. "Victory Shout," is the first single pulled and is off to a fine start.
One of the highlights of the CD is the re-recording of the "Prodigal Son," that was first recorded in 1980 for their "Chartbreakers" LP. Listening to the new version and the original, Ray has not lost a step or a note. This, I hope, will become a single; it's so good.
Some strong songs and some strong singing from a new batch of Kingsmen will thrill longtime fans, and make fans of folks who may not have been fans before now. Visit the Kingsmen at facebook.com/kingsmenquartet/ and get a copy of "Victory Shout" when it's released and request "Victory Shout" at your local Gospel radio station.

This CD is not available yet; it will be released on June 7th and will be well worth the wait.

Strongest Songs: "Victory Shout," "Prodigal Son," "Just Climb"
The Chandlers
"Seasons"
Producer: Shane Roark
Executive Producers: Tim and Lana Chandler
2019 Upper Room Records

Songs: "Anchor Of My Soul" (Jackie Jellison Nichols BMI);  "He Made A Way" (Tim Chandler BMI); "Who Would You Be" (Tiffany Chandler  BMI); "All The Way" (Tim Chandler – Lana Jellison Chandler – Tiffany Chandler BMI); "I Don't Deserve" (Tim Chandler BMI); "Better" (Tiffany Chandler BMI); "Turn Back To Jesus" (Lana Jellison Chandler BMI); "Go Answer The Door" (Tim Chandler – Lana Jellison Chandler – Tiffany Chandler BMI); "Seasons" (Tim Chandler BMI); "My Savior First of All" (Fanny J. Crosby PD)


The Chandlers are a family group based out of Greenfield, Tennessee. They are: mom, Lana Chandler; dad, Tim Chandler; and their daughters, Lyndsey and  Tiffany Chandler. Many may know Lana as Lana Jellison of the group the Jellisons in the 80's and 90's. This group as such has been around a few years, but Tim and Lana have been around since 1992 as Tim and Lana Chandler, their daughters have joined the group in the last few years, and they are now known as the Chandlers.
I first became aware of the Chandlers in the early years of N.Q.C. at Pigeon Forge, seeing them at the showcase. They absolutely blew me away, and that same year they were signed by Chapel Valley, to the Upper Room Record division.
This is another great album the Chandlers have recorded with Chapel Valley. All songs but one are written by the Chandlers.
Great family harmony right off the bat with the first song "Anchor of My Soul," that tells us that "the one I'm serving, he's the 'Anchor of My Soul.'" Tim is featured on "He Made A Way," a bluesy number of the one who always makes the way.
"Who Would You Be," asks the question: If I had lived in Christ's time, who would I be? Lana is featured on "All The Way," and the sound that the Chandlers are known for, which is "get with it McGruders-style music," is heard on this song, and that's quite a compliment.
"Better" is my first choice for a radio single; upbeat and a wah-wah guitar make for a great retro sound. It's catchy, plus has a great message to boot.
"Turn Back To Jesus," "Go Answer The Door," "Seasons," and an a cappella reading of Fanny Crosby's "My Savior First of All," close out the CD. There's nothing finer than when the Chandlers go a cappella. Their last release featured an a cappella version of "Softly and Tenderly" with a new part, and that made it a fresh, new song that sparkled.
Since the passing of Priscilla and Carroll McGruder, I thought that the style of the McGruders would no longer be around. Boy, was I wrong. The Chandlers have a great anointing to carry on this style, both in their writing and singing.
Make sure, DJs, if you're looking for someone fresh to add to your playlist, may I recommend the Chandlers. If you as a fan of Southern gospel music are looking for someone new to discover, may I recommend the Chandlers.
Visit the Chandlers at facebook.com/TheChandlersMusic and get a copy of "Seasons" at thechandlersmusic.com/

Strongest Songs: "He Made A Way," "Who Would You Be," "Better"

Reviewed by Randall Hamm for April 2019 SGNScoops Magazine
Read the May SGNScoops Magazine Online HERE
Download SGNScoops Magazine On PDF
HERE
Tags:
Chandlers
,
gospel music
,
Kingsmen
,
Randall Hamm
,
Randall Reviews It
,
Seasons
,
Southern Gospel Music
,
Victory Shout
Posted in
artists
,
new music
|
Comments Off

on Kingsmen and Chandlers reviewed by Randall Hamm
Written by Staff on December 10, 2018 – 3:03 pm -
Ernie Phillips was the son of the late Vernon and Pauline Phillips of Cool Ridge, West Virginia. A 1968 graduate of Shady Spring High School, he received the "Citizen of the Year" award. He also received a scholarship to Beckley College, where he received an A. B. A. Degree in Business Administration. Phillips later attended the Electronic Computer Programming Institute in Charleston, West Virginia, where he received a Certificate of Achievement.
Ernie Phillips accepted Christ at an early age and he loved the Lord. His love of family, church, and Southern gospel music ministry, was only matched by his love and dedication to country. He was one of the good guys. You could tell by his walk and talk he knew his daily path was ordered and rooted in his faith.
Phillips served in the military from 1970 to 1973 in the United States Army. He was stationed in South Carolina, Georgia, and Baumholder, Germany. While in Germany, he worked as a Missile Repair Parts Specialist and Radio Relay Technician, which resulted in an Army Commendation Medal for working two jobs at the same time. After military service, Phillips worked at the V.A. Medical Center in Beckley, West Virginia, as a Supply Specialist and Warehouseman.
Upon his return from military service, this tenor's love of Southern gospel quartet music began to grow even more. Phillips sang with several local church groups from Beckley for a period of five years. He joined a popular gospel quartet, The Crossmen, from Beckley, in 1975, and sang tenor with them on weekends for two years.
Tags:
Christian Music
,
Ernie Phillips
,
gospel music
,
Jim Big Mac McCauley
,
Kingsmen
,
Southern Gospel Music
,
Squire Parsons
Posted in
artists
,
sgn scoops magazine
|
Comments Off

on Remembering the Little Giant – Bigger than Life – Ernie Phillips
Written by Staff on November 29, 2018 – 9:03 am -
Little Ernie Phillips, tenor for many years with the Kingsmen, man who helped to create their iconic quartet sound, has passed away.
Mark Trammell, part of the Kingsmen Quartet during Phillips' tenure, had this to say on his Facebook page this morning:
Woke up to a message from Eric Dean Phillips that his Dad, Ernie Phillips had slipped thru the pearly gates early this morning. SO much I could say about Ernie. He was one of the greatest encouragers in my life. 40 years ago last month, I joined the Kingsmen. He allowed me to live with he and his family the first month until my wedding. Ernie was my friend and protector. ..Couldn't help but think of the song Ernie, Wayne Maynard, myself, and Ray Dean Reese recorded years ago. "At Sunrise, I'm Going Home." Glad you made it home Ernie! We'll see you soon! (Read Mark's entire post here.)
All of our sympathies and prayers go to the family and friends of Ernie Phillips.
Tags:
Ernie Phillips
,
Kingsmen
,
mark trammell
,
Southern Gospel News
Posted in
announcements
,
artists
|
Comments Off

on Little Ernie Phillips passes away
Written by Staff on November 13, 2018 – 8:53 am -
Bill Bailey's Thanksgiving Gospel Music Spectacular comes to the Southeast Technical College in Vidalia, Georgia, on Sat., Nov. 24 at 6:00 p.m.
Featured in concert will be the KINGSMEN, GOLD CITY, McKAMEYS, and the PERRYS.  
This year's concert will be extra special because the McKameys have announced their retirement in 2019, which means this will be one of the last times they appear in south/central Georgia.
No tickets are required for admission.
A $15 donation per person will be requested at the door for the concert, and a love offering received during the concert for FCC Ministries.
Doors open at 5pm, and all seating is general admission.
Southeast Technical College is located at 3001 East First Street(Hwy 280) in Vidalia.
For more information, call (941) 756-6942.
Read the latest online edition of SGNScoops Magazine HERE
Download The PDF Version Of SGNScoops Magazine HERE
Find SGNScoops Magazine On Facebook HERE
Tags:
Bill Bailey's
,
Christian Music
,
Gold City Quartet
,
gospel music
,
Kingsmen
,
McKameys
,
Perrys
Posted in
announcements
,
artists
|
Comments Off

on Bill Bailey's Thanksgiving Gospel Music Spectacular featuring Kingsmen, Gold City, McKameys, Perrys, comes to Vidalia, Georgia on Nov. 24