Written by Staff on May 2, 2019 – 8:09 pm -
On Saturday, April 27th, 2019, a concert was held in London, Ontario that was for some the end of an era. The event was a fundraiser for New Life Prison Ministries, a jail outreach program in the area.
London Gospel Temple was the site for many gospel music fans who were happy to hear some good, live music after a long, cold winter.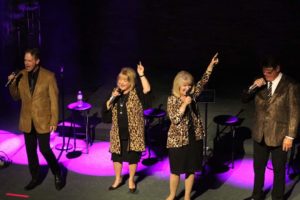 Opening the evening was the popular Ontario group, the Chapelaies, who are into their 51st year of ministry. This mixed quartet has won the hearts of many over the years. Led by David and Sheila Jackson, who are joined on stage by Myrna Hand and Phil Pugh, this group performs with grace, class, and the love of Jesus Christ.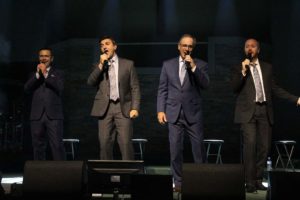 Legacy Five followed the Chapelaies and the audience was treated to an outstanding performance of male four-part harmony at its best. Enthusiastically singing their hit songs, the group showed why they are so often mentioned among the best in the U. S. Scott Fowler; the gracious host, and Josh Townsend, the expert pianist, joined superb bass Matt Fouch, as the group members who will bring the L5 into the next decade. New members will join them this weekend, but the Canadian audience was witness to the very last concert of Legacy Five with smooth baritone Scott Howard and the incredible tenor style of Josh Feemster.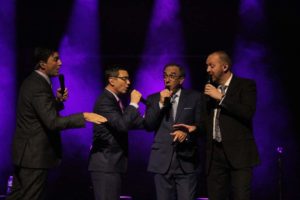 The evening was fun as well as worshipful and engaging, as attested to by the continuous calls for encores at the end. Afterward, group members stayed late to talk with every fan. Many selfies were snapped and much laughter filled the hall.
It was an encouraging, enjoyable evening, surpassing even the greatest expectations. A huge thanks to all involved. The evening was truly unforgettable.
By Lorraine Walker, who will be able to tell the story of how she was there at the last concert of two of the best vocalists in gospel music.
Special thanks to photographer Jillian Whitson for providing the concert images.
Tags:
Chapelaies
,
David Jackson
,
FJosh Townsed
,
gospel music
,
Josh Feemster
,
Legacy 5
,
legacy five
,
Matt Fouch
,
Myrna Hand
,
New Life Prison Ministries
,
Phil Pugh
,
Scott Fowler
,
Scott Howard
,
Sheila Jackson
,
Southern Gospel Music
Posted in
artists
,
concert reviews
|
Comments Off

on Chapelaires and Legacy 5 leave a lasting impression in London
Written by Staff on November 12, 2017 – 6:18 am -
I've heard it stated a million different ways: "Thank you." I'm guilty of saying it without truly meaning it. I know I'm not the only one. So often, we're obliged to express our thanks by simply saying two words. It's easy to just spit them out and not even really remember why we said it in the first place. We say it to the barista at the coffee shop. Ladies say it when someone opens a door for them. Men say it when someone compliments their golf game. Children say it, often at the prompting of Mom or Dad, when they're given a gift. As a parent, I've worked to instill in my two children to say "thank you" every chance they get. I hear them say it many times; but sometimes, there's a magical moment when I hear them say it from their heart. How my heart swells with pride to see genuine gratitude in their eyes.
I've entitled my article for this month Thanks-Living for this reason: There are times when we express thankfulness in our heart by our words, and there are other times that we express gratitude in our lives. One of the greatest ways we can express this is in song, and I was thrilled to have the opportunity to discuss all things Thanksgiving with two friends who just happen to be outstanding artists: Matt Fouch of Legacy Five, and Aaron Hise of the Whisnants.
The atmosphere of the Thanksgiving season is surrounded by things we all love: food, family, and more food! We can throw in some football for all who love sports, and the day just can't get much better. Family traditions often are born during this time of the year. "We always get together on Thanksgiving Eve. It's such a fun night!" Matt shares. Aaron added, "Our family's tradition has always been to get together an extra day to celebrate the holiday. We love the tradition of just having more family time."
As many readers have probably experienced, having more family around usually provides some free entertainment. Aaron's story is too good not to share: "The most memorable Thanksgiving that I have ever experienced was when my mom had fixed the most beautiful dinner for me, my dad, and my brother. I was nine years old and my brother was 13. We both had been playing ball outside and came in for dinner. When we got to the table, the turkey had been placed on the edge of the table before we said the blessing. As we were praying, my brother was trying to make me laugh by poking my side. Well, when I tried to get away, I bumped the table just hard enough to make the turkey fall right onto the ground. Needless to say, we called the 'ten second rule' and enjoyed a great turkey!"
I haven't had that kind of experience but one memorable experience for me, was as a boy with my cousin. We were given the daunting task of being the Thanksgiving-trash-taker-outers. We wore that badge with pride all day long. We were taking out one set of bags filled to the top and I opened one of the trash cans, when like a SCUD missile, the biggest opossum I'd ever encountered shot out of the trash can with every tooth in his face showing as he flew right by me. I'll never forget it, and I'll never blindly open a trashcan again!
Naturally, the subject of Thanksgiving-themed songs came up, and I asked Aaron and Matt what some of their favorite songs were along the theme of thankfulness. "The Easter Brothers put it best when they said, 'There's a roof up above me, I've a good place to sleep, there's food on my table, and shoes on my feet. You gave me Your love, Lord, and a fine family, thank you, Lord, for Your blessings on me!'"1 Aaron said. Matt added, "Soul'd Out Quartet recorded a song called, "Thank You Lord." My wife Candice and I had a beautiful moment one day just driving in the car and listening to this song."
Obviously, when you get three grown men talking to each other, the subject of food came up. Aaron laid it all out for us. "All of the traditional items will be served this year: turkey, ham, green bean casserole, homemade yeast rolls, dressing, gravy, homemade macaroni and cheese, sweet potato casserole, deviled eggs, and the list keeps going on!" Matt added many of the same traditional menu items, but said that there was one thing he couldn't live without on Thanksgiving: "Cool Whip for the pumpkin pie. I like a little pie with my Cool Whip."
We could all put down a mile-long list of all the blessings we've enjoyed this year, but Matt Fouch and Aaron Hise each added specific things that they were thankful for. Matt tells us, "I'm thankful for the peace that passes all understanding! In the midst of a crazy life in a crazy world, as believers, we can have a peace beyond our human comprehension." Aaron added, "I'm especially thankful this year for the family that God has blessed me with. Suzanne (Aaron's wife, who sings with The Taylors) and I are expecting our first child in March (2016). We're beyond excited!" That's definitely something to be grateful for!
I mentioned as we began the article about the word Thanks-Living. Are we just saying "thank you," or are we living  "thank you?" My prayer for myself and for each of our readers is that we won't just take one special Thursday that's set aside, and rattle off an impromptu prayer to God for the many blessings He's given us, but that we, like David the Psalmist, will take time to meditate and think upon the Lord's goodness to us. His mercy endures forever, and his faithfulness is sure. My sincere thanks to Aaron Hise of the Whisnants and Matt Fouch of Legacy Five for their time and effort this month. Happy Thanks-Living, everyone!
By Matt Baker
First published by SGNScoops Magazine in November 2015
"Thank You Lord For Your Blessings On Me," Easter, James and The Easter Brothers. Copyright 1975. Renewed 2003. LeFevre- Sing Publishing Company/BMI. (website c.October 21, 2015). www.musicnotes.com/sheetmusic/mtd.asp?ppn=MN0085124
Tags:
Aaron Hise
,
Legacy 5
,
Matt Fouch
,
thanksgiving
,
The Whisnants
Posted in
announcements
,
christian entertainment
,
Christian interest
|
Comments Off

on Thanks living with Matt Fouch and Aaron Hise
Written by Staff on October 27, 2017 – 6:23 am -
Nashville, Tennessee (October 27, 2017) — Matt Fouch, skillful bass singer of popular Gospel quartet, Legacy Five, releases his first solo album today. The talented vocalist has answered his fan's pleas for more Fouch music with the album entitled, "Born and Raised." From the Bluegrass tune, "Wayfaring Stranger," to Tennessee Ernie Ford's "Sixteen Tons," this recording brings the comfort of a long-ago time when life was more peaceful.
"This album, 'Born and Raised,' has been a dream of mine for several years now," says Fouch. "I have wanted to record a solo CD for many years but never felt the time was right, until now. I decided to title this release 'Born and Raised,' because I'm sharing songs that I was born and raised on. Some of my favorite singers and groups sang these songs and I am finally getting to record them. Singers like Tennessee Ernie Ford, George Younce, J.D. Sumner, Johnny Cash and more. These songs have influenced my life and my singing. I also recorded a song on this album for my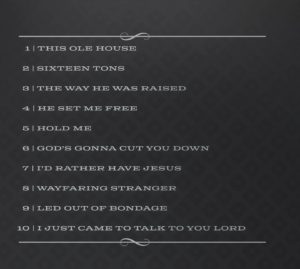 family (my mom's favorite song). I hope that you will take a walk down memory lane with me as I bring to life these songs that I was born and raised on. I think you'll find that you may have been raised on some of these as well."
Produced by John Darin Rowsey and Trey Ivey, the recording also hosts special guest, Legacy Five, and Paul Lancaster of the Booth Brothers along with Rowsey as background vocalists.
"Matt Fouch is a special vocalist with the ability to sing many types of music with that smooth, buttery bass voice," says Rob Patz, owner of SGNScoops Magazine. "I have been looking forward to this solo recording. Matt, it's about time you got off of your couch and gave your fans the CD they have been waiting for."
Fouch is also known for his live interviews which he calls, "On the Couch with Fouch." New CD, "Born and Raised," is available directly from Fouch here at or on iTunes here. 
For the latest issue of SGNScoops magazine click here
For more gospel music news click here.
For online gospel music click here.
Tags:
gospel music
,
John Darin Rowsey
,
Legacy 5
,
Matt Fouch
Posted in
announcements
,
artists
|
Comments Off

on Legacy Five's Matt Fouch releases "Born and Raised"
Written by Staff on March 15, 2016 – 11:27 am -
Johnson City, TN – The successful promotions company, IMC Concerts, has announced plans for the addition of several of Southern Gospel Music's most popular and talented recording artists to be featured during the 2016 Texas Gospel Music Festival. The event will take place November 4 & 5, 2016 at the McGorman Performing Arts Center in Ft. Worth, TX.
In the past, the event has featured the Cathedrals Family Reunion. This year's Texas Gospel Music Festival will again feature the Reunion with Legacy Five, Greater Vision and Ernie Haase & Signature Sound, as well as the Mark Trammell Quartet. The Cathedrals Family Reunion will serve as the finale for the weekend.
Additionally, the weekend will highlight The Booth Brothers, The Collingsworth Family, The Erwins, Mark Lowry and brand new trio Cana's Voice, featuring TaRanda Greene, Doug Anderson and Jody McBrayer. "We are very excited about the additions we have made to the Texas Gospel Music Festival," IMC President, Landon Beene, states. "Texas boasts a rich gospel music tradition. It is where many  gospel music legends got their start, including long-time Cathedral Quartet member Glen Payne, who called Rockwall, TX, home. We are very excited about what we believe will become another rich Texas gospel music tradition."
For those attending the weekend, IMC has created a number of lodging packages that will feature special activities with several of the artists featured on this event. "After a great night of music, there is nothing better than being able to go back to hotel and enjoy great fellowship with other event attendees and some of the artists featured on the program," Beene explains. "We are planning some very special activities for those who take advantage of the special lodging packages we are creating. This will be a really fun opportunity for those out of town guests who will be attending."
According to Beene, accommodations have been made for current ticket holders who have already purchased tickets for the 2016 event. "Revamping this event is something we believe will have a very positive impact. Current ticket holders who would like to make any changes to their reservations or upgrade their seats before tickets go on sale to the general public will have the opportunity to do so. IMC representatives will be available to assist. Current ticket holders may call
800.965.9324
to obtain assistance or any information."
Make plans now to be a part of the 2016 Texas Gospel Music Festival. Complete information, including lodging packages for this exciting weekend, is available at 
www.imcconcerts.com
.
Tags:
Cathedral Family Reunion
,
Ernie Haase & Signature Sound
,
Greater Vision
,
imc concerts
,
Legacy 5
Posted in
announcements
,
artists
|
Comments Off

on CATHEDRAL FAMILY REUNION AT SALUTE TO TEXAS GOSPEL MUSIC FESTIVAL
Written by Staff on June 18, 2014 – 11:06 am -
Legacy Five Quartet Concert Review
By Vivian Belknap 
Calvary Baptist Church in Grand Prairie, Texas was the location for great southern gospel music featuring Legacy Five Quartet on May 31, 2014.   The first song they did was "Great Day," followed by "Blood Washed Band," Scott Fowler reaching back to his days with The Cathedral Quartet, and finished that set with "Feelin' Fine."
Scott Fowler said they were happy to be in Texas, and said to baritone Scott Howard, "there's just something about Texas; you can eat barbeque outside of Texas…" and they looked at each other and said, "but it's not Texas barbeque."
Scott introduced their 'monster bass' singer, Matthew Fouch, 31 years old, and told him the older he gets the more monster bass he will become. Then Scott introduced Bob Wills and legendary bass singer Big John Hall who were in the audience, and told Matthew to not be nervous, even though John Hall was sitting on the front row. The next set of songs featured Matthew, and he said they specifically chose John Hall classics, "Great Is Thy Faithfulness", "How Big Is God" and "How Great Thou Art", which were all included in the "Great Medley", off their Great Day album.
Gus Gaches, tenor, was introduced from Santa Rosa, California, and it's been reported that he owns a suit that matches his surfboard; a comment that the audience really loved. Gus was featured on "I Stand Redeemed by the Blood of the Lamb."
Trey Ivey, the piano player and youngest member of Legacy Five was introduced. Trey was conservatory educated and loves classical music. We were treated to a wonderful sonata, followed by "Leaning on the Everlasting Arms." Both songs received rousing applause from the audience.
Scott then pulled out The Red Back Hymnal, turned to page 28, and they sang "A Grand and Glorious Feeling", with piano accompaniment only.   "After Awhile" was the next song and was also accompanied with piano only. The sound was incredible and loved by the audience.
The next song selection off their latest album, Great Day, was "He Is To Me", followed by "There's Just Something About That Name", and Scott asked the audience to sing along as we experienced a great time of worship. Scott said, "I'm going to be politically incorrect, but when we are around people who are not believers, we should ask the following questions: 'Do you know anyone born under the circumstances in which Jesus was born?' 'Do you know anyone who lived a sinless life?' ' Do you know anyone raised from the dead after three days?'" He opened the Bible to Luke 24 and began reading verse one through verse 12. The group followed this by singing "Christ Is Still the King," receiving a standing ovation.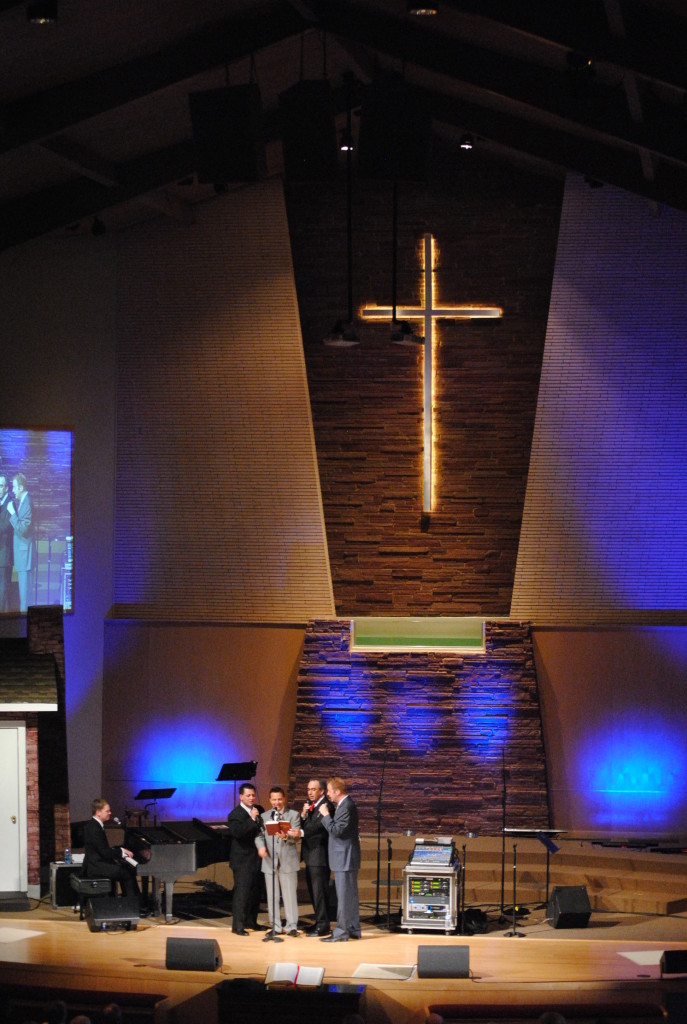 The night was complete with, "What A Happy Day", a medley of songs that includes, "What A Happy Day," "Everybody Will Be Happy Over There," "I'll Live In Glory By and By," "When We All Get To Heaven," "I'll Have a New Body," and "Everybody's Gonna Have A Wonderful Time Up There," from their album, Great Day.
It was a fantastic way to end a wonderful concert of worship and laughter, with encouraging words from these songs about the New Life we as Christians see now by faith but one day we will see with our own eyes.
When Legacy Five is in your area, you will be so blessed to see them in person not only for their fantastic music, but their colorful personalities. Visit them at www.legacyfive.com.
For more concert reviews, see the latest edition of SGN Scoops digital magazine at https://www.sgnscoops.com/2014/06/14/june-2014-sgnscoops-magazine/
Tags:
Christian Music
,
concert review
,
gospel music
,
Great Day
,
Hymns
,
Legacy 5
,
southern gospel
,
Vivian Belknap
Posted in
concert reviews
|
Comments Off

on It's Gonna Be A Great Day with Legacy 5
Written by SGN Scoops on April 7, 2014 – 10:30 am -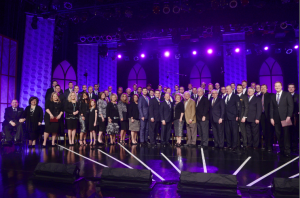 NASHVILLE (April 7, 2014) — Southern Gospel Music will be front and center on TBN as Grammy Award winning Christian music artist Jason Crabb hosts the Southern Gospel Music Guild's 2014 Harmony Honors broadcast on TBN tonight Monday, April 7, 2014 at 10 PM EST / 9 PM EST.
The annual Harmony Honors recognize the best and brightest singers, songwriters, quartets, groups, and innovators in this unique American musical genre that has comforted, inspired, and entertained generations of fans.
This year the Harmony Honors will recognize two of Southern Gospel Music's most storied publishing resources: Pathway Press and Stamps-Baxter Music. Southern Gospel aficionados will recognize Pathway Press as publisher of the classic "Red Back"Church Hymnal, used by thousands of churches across the South for over sixty years. Generations of gospel groups have dipped into the depths of the old "Red Back" hymnal for classic quartet and convention songs by such legendary songwriters as Albert Brumley, Vep Ellis, Luther Presley, Lee Roy Abernathy, and many others.
As for Stamps-Baxter Music, its classic "shaped-note" song books — with titles like Super Specials, Crystal Rays, Silver Tones, and Pearls of Paradise — have been used and cherished by Southern Gospel artists for over 75 years.
"I'm excited to be a part of this evening honoring the musical heritage that is so closely tied to gospel music," said Harmony Honors host Jason Crabb. "The songs in the 'Red Back' hymnal and the Stamps-Baxter songbooks are the foundation for this music that is so loved. This is a well-deserved honor for both publishers and it's going to be a great night!"
Among the musical guests for this year's Harmony Honors will be some of the most beloved and popular names in Southern Gospel Music, including the LeFevre Quartet, the Perrys, the Tribute Quartet, Legacy Five, Three Bridges, the Nelons, Gerald Wolfe from Greater Vision, Karen Peck and New River, Jeff & Sheri Easter, the Bowling Family, Gold City, the Mark Trammell Quartet, the Whisnants, Stan Whitmire and the Mylon Hayes Family.
Also scheduled for a special guest appearance is former U.S. Attorney General John Ashcroft, himself an accomplished musician and long-time fan of Southern Gospel Music.
TBN Vice President Matthew Crouch noted that Southern Gospel Music has been a regular part of TBN's history over the past 40-plus years. "We've welcomed many Southern Gospel greats over the years," he said. "The rich harmonies and inspirational message of this sacred music have been a blessing to generations of TBN viewers. We're privileged once again to host the Harmony Honors."
For more information on where to view TBN in your area, visit 
www.TBN.org
About the Trinity Broadcasting Family of Networks
With 26 networks and growing worldwide, the Trinity Broadcasting Family of Networks is the world's largest faith-and-family television group, airing a broad range of church and ministry programming, Christian music, family friendly movies, children's programming, and shows for teens and young adults 24 hours a day to every inhabited continent via 87 satellites and 20,000 television and cable affiliates. In addition, TBN's most popular global networks are available on computers, smart phones, and other mobile devices, and over 22,000 hours of entertaining and inspiring On-Demand programming is accessible via TBN's innovative online network, 
iTBN.org
. To find out more about the Trinity Broadcasting Family of Networks, log on to 
www.tbn.org
.
About the Southern Gospel Music Guild
The Southern Gospel Music Guild is a fraternity of industry professionals who combine their resources and work together for the expansion of the Southern Gospel Music industry. The overall mission of the organization is to create a cooperative environment that will encourage excellence, education, awareness, and growth, while preserving the essence of Southern Gospel Music.
Tags:
gold city
,
Greater Vision
,
Jeff & Sheri Easter
,
Karen Peck & New River
,
Legacy 5
,
Pathway Press
,
Southern Gospel Music
,
Southern Gospel News
,
Stamps Baxter Music
,
Stan Whitmire
,
tbn
,
The Bowling Family
,
the nelons
,
Whisnants
Posted in
announcements
|
Comments Off

on 2014 SGMG HARMONY HONORS TO BE BROADCAST ON TBN MONDAY, APRIL 7, 2014
Written by SGN Scoops on March 14, 2014 – 9:24 am -
Hendersonville, TN – March 14, 2014 Legacy Five's new album, "Great Day" , is set to release on March 25th, 2014. The album has already garnered much fan attention when the group allowed the public to vote for

the album cover photo. Nearly 2,500 votes were cast.
"After listening to some 200 songs, I am very confident that we have assembled a stellar collection of music… perhaps the best ever for Legacy Five.  Combine that with the genius of Lari Goss and you are well on your way to a great recording.  Add in five pretty great guys and what do you have?  One amazing and "Great Day"….our brand new recording on Daywind Records," beamed Scott Fowler of Legacy Five.
In celebration of the new CD Legacy Five is giving away a free download for the song "Christ Is Still King" before the album releases. The first 1,000 fans to email legacyfive@daywind.com will receive the free download.
Ed Leonard, President of Daywind Records states, "Scott Fowler and the guys have recorded a fantastic album.  This is their best one yet."
Legacy Five has enjoyed more success in their short career than many groups experience in decades.  They have been nominated for some 75 Singing News fan awards. The Southern Gospel Music Association honored Legacy Five with Recording of the year and they have had 2 Dove Award nominations.
The rich four and five-part harmony that Legacy Five has become noted for are the result of a masterful weaving together of five unique and versatile talents. Matt Fouch sings the bass, Scott Howard sings the baritone, Scott Fowler sings the Lead, Gus Gaches sings the tenor and Trey Ivey is the group's pianist.
Legacy Five is on Daywind Records along with such artists as Greater Vision, Brian Free & Assurance, Karen Peck and New River, the Browders and more. Daywind is distributed to Christian retail by New Day Christian Distributors (www.newdaychristian.com) and to the general market by Select O Hits.
For more information on Daywind, visit www.daywindrecords.com or contact Amanda Martin at 1-800-635-9581.
For more information on Legacy Five, visit www.legacyfive.com.
Tags:
Daywind Records
,
Gus Gaches
,
Legacy 5
,
Matt Fouch
,
Scott Fowler
,
Scott Howard
,
Southern Gospel News
,
Trey Ivey
Posted in
announcements
|
Comments Off

on Legacy Five Announces Release of New Album "Great Day"
Written by SGN Scoops on January 30, 2014 – 8:06 am -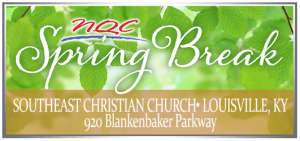 Nashville, TN – The organizers of NQC, the National Quartet Convention, have announced a brand new concert event to take place in Louisville, KY. NQC SPRING BREAK will bring together Christian music's finest for two exciting days and three memorable concerts. Make your plans now for Thursday, March 27, 2014 and Friday, March 28, 2014 at Southeast Christian Church. Tickets are now available online at www.nqconline.com.
 "We are excited to begin a new partnership with Southeast Christian Church to keep this great gospel music in Louisville, KY," said Clarke Beasley, Executive Vice President of NQC. "We've assembled some of the best talent in the industry and are looking forward to a wonderful time!"
Featured performers for the two-day event include Jason Crabb, Kingdom Heirs, the Collingsworth Family, Booth Brothers, Mark Trammell Quartet, Legacy 5, Greater Vision, Dailey & Vincent, Gene McDonald and the Sneed Family. A full artist schedule and lineup is available online.
The 2014 NQC moves from Louisville to the city of Pigeon Forge, TN, and will take place at the Leconte Center during the week of September 21-27. Complete information about the 2014 event, as well as a complete schedule of activities may be obtained by visiting 
www.nqconline.com
.
Tags:
booth brothers
,
collingsworth family
,
dailey & vincent
,
Gene McDonald
,
Jason Crabb
,
Kingdom Heirs
,
Legacy 5
,
mark trammell quartet
,
NQC Spring Break
,
Sneed Family
Posted in
announcements
|
Comments Off

on NQC READYS FOR SPRING BREAK!
Written by SGN Scoops Staff on December 9, 2013 – 3:27 pm -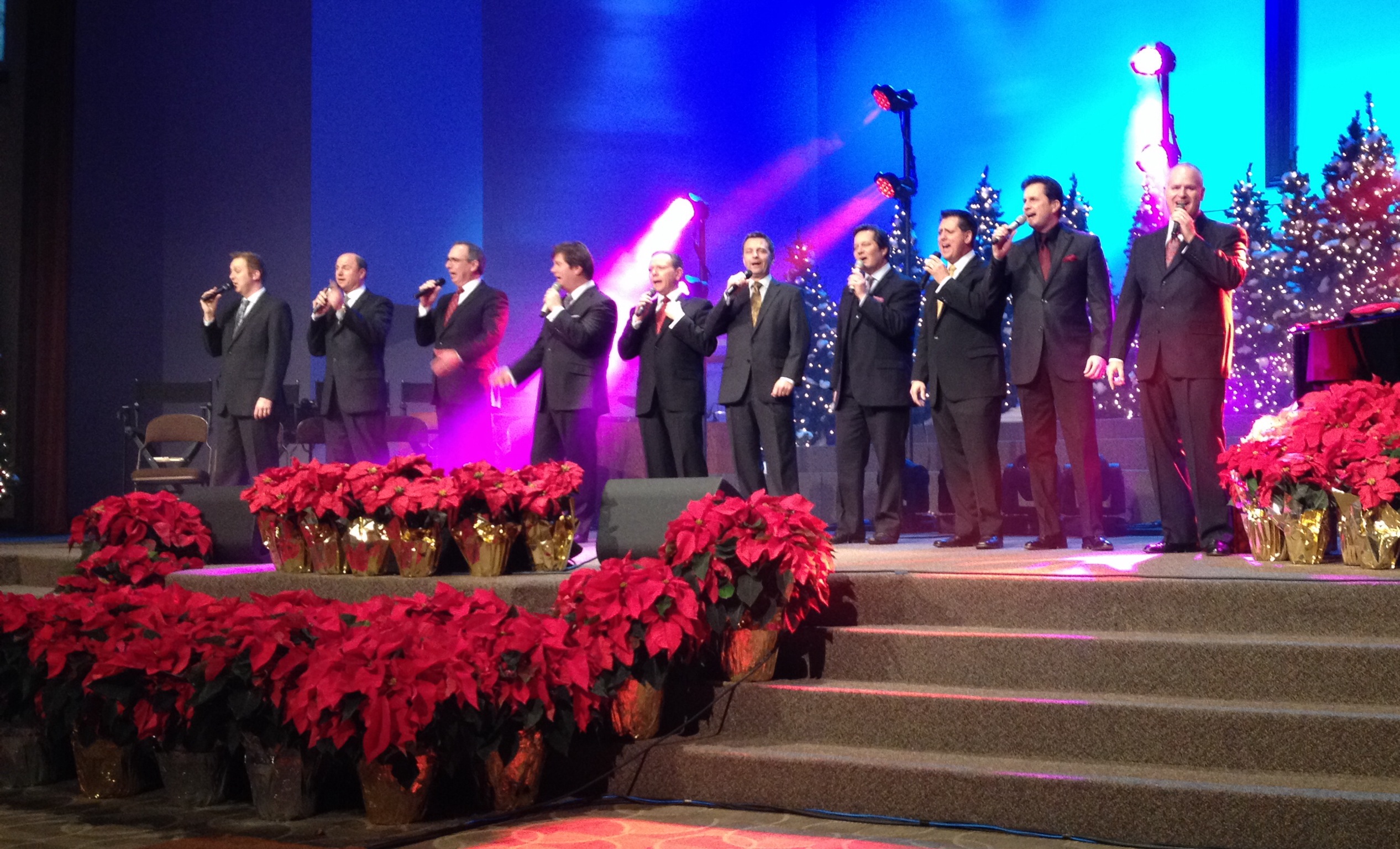 I haven't yet seen a review on a Christmas Jubilee, and so I thought I'd give one so anyone who may be
on the fence to spend the money for tickets to this event can have some more information.
I got to catch the 10th promoted by IMC Concerts in Sacramento, which is about 100 miles from my home. But hey, with these three high-powered groups, I convinced myself that it had to be a good concert.
First, let me preface everything I'm about to say with this statement: I've never been a "Jubilee" fan.
Really!!! Don't get me wrong. I was one of the two original Greater Vision fans out here in CA that
helped convince them and a promoter get GV to come out to the west coast. Legacy Five has been my
wife's favorite group since they began, and I love their music in addition to being good friends with the
band. And I've been a huge fan of the Booth Brothers ever since I heard them sing "This Love is Mine",
and that love for their music hasn't ever diminished. That said, the Jubilee CDs have never been my cup
of tea. The CDs I have and the concerts I saw were good, but for me were just not up to the level of each
group's individual efforts in the studio or on stage. Yes, I'm a pretty critical guy when it comes to music, but that's who I am and always will be.
I say all this above to point out that I went into the concert very skeptical of what I would get. I was
literally thinking as I found my seat before the concert, "Ok, Gerald, let's see what you've got."
And Gerald and the gang "knocked it out of the park"! The Christmas "Magic" really made this concert a
special event – one that's now probably in my Top 10, maybe Top 5 concerts of all time. And I've been to
A LOT of concerts.
They started out singing altogether with a Carol Medley, and it was followed by some new Christmas
music. Hearing this introduction of music really got me in the mood for the rest of the concert, a
concert of classic Christmas songs as well as new Christmas songs. Here are some of the highlights of the
concert:
Our Twelve Day of Christmas: Gerald introduced this song right by saying that most people can't stand
the song because it's so long and monotonous. So they re-wrote it! And believe me, this song was the
most fun of the night. They really sold the new lyrics, and the accompanying screen graphics made the
song really go over (hat tip to Ben Wolfe).
Carol of the Bells: This was performed acappella and was THE highlight of the night. If all you do is pay for your ticket, sit down for this song, and then walk out, you got your money's worth. The arrangement was just amazing, and by the time they hit the end, it was a feeling of euphoria all over the building. Just amazing. It was that moment you go to a concert to see/hear, and I'll never forget it.
Christmas Jubilee, as they said from stage, on Sunday December 8th
Oh Holy Night: Here's where I expected Gerald to take it. Instead, they went with the Legacy 5
arrangement of this song (my personal favorite arrangement). It started with Trey Ivey playing on the
piano, then Legacy 5 singing the 2nd right before intermission. Another "moment". It's rare to get two of these in a concert, much less the first half.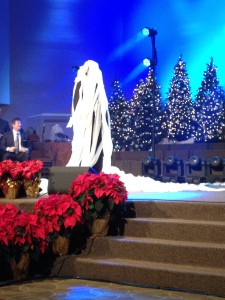 White Christmas: This is usually a great song on its own. But it's also a time when Scott Howard
introduces the audience to his Redneck Snowblower. All I can say is that I've never laughed that hard in
the middle of any Christmas song. And my 6 year old son will probably never stop talking about it. Some
people say they're "gonna make it rain". Well, Howie can now say he's "gonna make it snow."
Celebrating Christmas: Ronnie Booth did his Elvis thing to this old Carmen song, and he did it perfectly.
But what really made it great was the "Sweet Inspirations" backing him up. Michael, Rodney, and Howie – nuff said.
Finale: This wasn't one of those bring the house down finales. They took the last cut from the Cathedrals
A'Capella Christmas album in the 1980s and sang that as a benediction, if you will. It was beautiful and
completely preserved the "Magic" and overall precious feeling of the Christmas concert.
There were other highlights, such as Rodney's "special instrument", Michael Booth's crazy antics as well
as his down-to-earth message to the audience, and Gus Gaches and Chris Allman doing incredible on
their solo songs. I really liked when Trey did his "Classical Christmas" song, where he takes a Christmas
carol and mixes it with a "Sonata" (you may have seen something similar in a Legacy5 concert). I really
enjoyed how the Jubilee gang responded in very comical manner. Gerald and Howie's back-and-forth
was hilarious during and after Trey's song. I can't describe it – you just have to see it to appreciate it.After three hours of incredible music, I could say that my cup was overflowing. The guys didn't need to come off the stage and spend an hour meeting with the folks after the last song – the folks already loved them by the time we said Amen. But they stuck around anyway talking to countless people, and that's
one of the reasons I love this music so much. You won't see Demi Lavato or Tim McGraw doing anything
like that. I love the "family" feeling of Southern Gospel Music.
Like I said above, this is one of my all-time favorite concerts. If you're on the fence about checking this event out, stop wrestling with the decision. GO! And if you're not interested at all and just happen to read this, GO! If you're fan of Southern Gospel music, Christmas music, or music, GO! Don't make a
mistake of missing this event. Here's hoping they do it again next year!
Tags:
booth brothers
,
Chris Henry
,
Christmas Jubilee 2013
,
Greater Vision
,
imc concerts
,
Legacy 5
,
southern gospel
,
Southern Gospel Concert
,
White Christmas
Posted in
exclusive report
|
Comments Off

on Christmas Jubilee 2013 Review By Chris Henry
Written by SGN Scoops on August 14, 2013 – 6:43 am -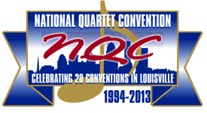 Louisville, KY  During the week of September 8 through September 14 over 40,000 Southern Gospel Music fans, representing at least 40 states and more than a half dozen foreign countries will converge on the city of Louisville, KY, for the 56th Annual National Quartet Convention. This will be the 20th and final Convention in Louisville in Louisville, and over the past two decades, while in Louisville, the National Quartet has grown to become Christian entertainment's largest annual event. In 2014, the event moves to the city of Pigeon Forge, TN, and the state where the event originally organized over five decades ago.
The very first Quartet Convention was held in the city of Memphis, TN, and was founded by Gospel Music legend and former Elvis Presley backup singer, JD Sumner. The first Convention featured the brightest and most popular quartets in Gospel Music. Over the years the event has since grown to encompasses a variety of Gospel recording artists, including quartets, trios and even soloist, yet it still continues to feature the industry's brightest names and faces.
This year, many of the most popular names in Gospel Music will be featured throughout the seven-day event, including artists like The Gaither Vocal Band (pictured in attached jpg),  The Hoppers, The Kingdom Heirs, Gold City, Greater Vision, The Booth Brothers, Legacy Five, Triumphant Quartet and many others, including multi-award winning international recording artist, The Gatlin Brothers.  In addition to the many popular quartets, trios, duets and soloists featured throughout the week, some of the most prominent keynote speakers in the country will be featured, including Dr David Jeremiah and Johnny Hunt.
The National Quartet Convention offers fans of Gospel Music something no other event can…the convenience of "one stop shopping." The NQC is the only event of the year where fans can see and hear their favorite groups at a single event, then meet group members and purchase music, videos, clothing apparel and much more at any one of the 500 exhibit booths which span throughout 175,000 square feet. Gospel Music lovers can enjoy their favorite music all day long, as music spectaculars begin each morning and continue until nearly midnight each evening.
Nightly concerts will be held at the Kentucky Fair & Expo Center's Freedom Hall, with afternoon concerts and worship services also scheduled throughout the grounds of the Fair and Expo Center. Complete information about the 2013 National Quartet Convention, as well as a complete schedule of events scheduled throughout the week may be obtained by calling 
1-800-846-8499
 or log on to 
www.nqconline.com.
Tags:
booth brothers
,
Elvis Presley
,
Greater Vision
,
hoppers
,
Kingdom Heirs
,
Legacy 5
,
nqc
,
Old Paths
,
Southern Gospel Music
,
Southern Gospel News
Posted in
announcements
|
Comments Off

on City of Louisville To Host 56th Annual National Quartet Convention