Written by Staff on November 12, 2019 – 11:57 am -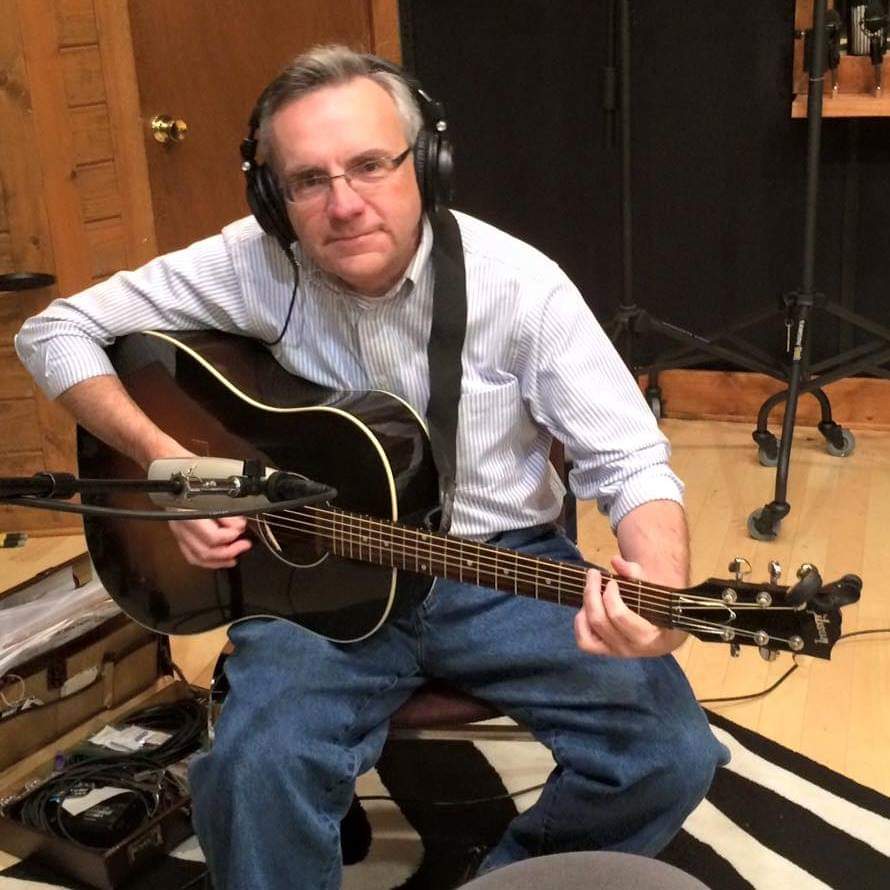 Be Who You Are — For God's Glory! By  Kevin Chambers
I surrendered the call to preach in 1997. It was some time after that when I began to seriously study the scriptural concepts of gifts and calling. I'd like to share some things that I learned on that journey, in the hope that it might help you in your daily pursuit of Godly wisdom.
The best place to begin a study of these concepts is Romans 11:29, "For the gifts and calling of God are without repentance." I found in my studies that gifts is plural but calling is singular. I searched the Bible diligently for every occurrence of any form of the words "call," "called," "calling," etc.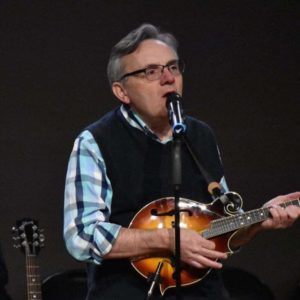 After extensive study, I found exactly one calling in the Bible. It is the call to be saved, to come to Christ, to join the family of God. I discovered that every other religious use of that word was something invented quite recently (in terms of the age of the Church) and outside the Bible.
I learned that when John Bunyan wrote of his calling in his amazing autobiography, "Grace Abounding to the Chief of Sinners," he meant something notably different from what we think of today. In the section "Imprisonment in November 1660," he wrote of being examined by magistrates who urged him to "content (himself) with following his calling" and not preach, since that was against the law! Bunyan himself answered that he could "…do both these without confusion, follow my calling and preach the Word also."
My point is that any religious "calling" (other than salvation) is a new concept that was not known as recently as Bunyan's day. In that courtroom, all concerned knew that Bunyan's calling was as a tinker (one who repairs pots and pans). In 1660 England, one's calling was their regular job. There was no religious connotation in the word.
I also noted in my Biblical studies in I Timothy 3:1-7, qualifications for a Bishop, generally understood to be equivalent to the modern idea of a pastor/shepherd/overseer, there is no mention of a calling. Verse one says "…if a man desire the office of a Bishop, he desireth a good work." Honestly, there is no call to preach in the Bible at all. There are numerous commands to preach. There is desire to preach. But, you must look elsewhere to find the call to any ministry.
I learned that in the early church, any man who was of age, past his bar mitzvah, was welcome to read from scripture and make comments, or preach. They were to speak by two or three at most in any meeting to avoid confusion, and the pastor, literally "overseer," should watch and call out any errors in love, not hostility; see I Corinthians 14:29-32. There was no "clergy" class. This was something conceived much later, for very questionable motives in the organized church hierarchy.
So, what does this have to do with Southern gospel music? I'm glad you asked.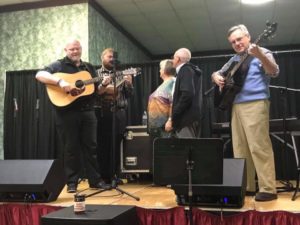 There are many people in the ministry; preaching, singing, teaching, who at some point claimed or still claim an extra-Biblical "calling" on their lives. Once they made this claim and started down the path, they were trapped. They often have discovered that they do not have the gifts truly needed for that particular pursuit. That is not to say they do not have gifts, but they are afraid to manifest those gifts, since they have said that God called them to do some other specific thing, their "calling".
Many times, this drives a person to literal despair, all while staying busy and active in their professed calling, knowing inside that they are not equipped to do the job.
The Bible is amazingly clear on the very plural subject of gifts. Paul, in Ephesians 4:7 and 4:11-12, speaks of the various gifts God has given to equip the Church. He also explains, like the body with many parts in I Corinthians 12, that we all have something valuable to contribute. Romans 12 puts it so beautifully. Please read Romans 12:3-8 if you get nothing else from this article.
Some people say they are specially called and that is between them and God. Others wait, pray and beg God for countless years, waiting for a mysterious calling, one that God never mentioned as necessary. Some believe they are gifted in one specific area, but, if they would be honest with themselves and God, then act logically and use their God-given strengths or gifts, they could lead much happier lives.
My earnest desire for you, the reader, is that you, courageously, "Be who you are… for God!"
We are all gifted in some way (Romans 12:3-8) 
We are all called (Philippians 3:14)
God has a plan for you (Ephesians 4:12) 
Don't try to be something you are not (Psalm 84:10)
Never be afraid of failure (Proverbs 24:16)
Don't let man's idea of success be your standard. Noah and Jeremiah had public ministries that were dismal failures, by man's account. Just do something to the glory of God. Keep trying until you find your gift. Remember this: "And some of them of understanding shall fall, to try them, and to purge, and to make them white, even to the time of the end: because it is yet for a time appointed." (Daniel 11:35)
Like the prospective pastor in I Timothy 3:1, if you have a desire to spread the good news of the Gospel in songs or sermons or books or any other way, then that desire is a good thing. I don't believe the devil ever plants desires like that.
If you get to sing, "Jesus Loves Me," and "Amazing Grace," to a group of 10 people, God is praised. And one of them might understand a little bit more of the love of God, or how amazing his grace really is, that is a successful ministry.
Be who you are, for God. Don't let religious language and concepts keep you from finding and using your God-given gifts to glorify him.
I hope this helps someone in their daily walk with the Lord.
By Kevin Chambers
Kevin Chambers sings vocals, plays mandolin, bass and guitar with Eagle's Wings. He is the music director at Central Baptist Church in Jasper, Alabama. He is also a maritime security analyst.
Kevin's credentials include: "U.S. Air Force Active Duty, U.S. Air Force Reserve, Air National Guard, Civil Air Patrol-USAF Auxiliary, US Coast Guard AMSC Civilian… 35 years of working "in/for/with" the military in one capacity or another… I just hope we can keep a free country for the next generation… Then it would be worth all the trouble."
For more Gospel music features, read the latest SGNScoops Magazine HERE.
Download SGNScoops Magazine In PDF 
Here
Find SGNScoops Magazine On Facebook 
Here
Listen To Todays Gospel Music Here
Tags:
Bible
,
Bluegrass Gospel
,
calling
,
Christ
,
Christian life
,
Eagle's Wings
,
gifts
,
Jesus
,
Kevin Chambers
,
Ministry
Posted in
artists
,
Christian interest
,
Devotionals
|
Comments Off

on Kevin Chambers: Are you "gifted" or "called"?
Written by Staff on March 6, 2015 – 12:50 pm -
I don't know about you, but if I don't make a "to do" list in the evening and plan my day, I will not get much done the next day. Everyday life has too many distractions that will keep me from getting done what I need to get done. I've never met anyone who was successful who didn't create a plan on how to achieve their goals. Most people will never retire unless they map out a plan in writing with advisors and a team of people that know how to make it happen.
If I had a business that didn't do very well this past year, didn't grow, didn't make a profit and I sat down with a successful business person, they would ask questions like: "How much money did the company profit last year? What is your product? What is the process for getting the product to the consumer?" Then they would ask a very important question: "Can I see your business plan that makes you think next year will be more successful?" If I don't know the answer to any of these questions, I am almost guaranteed to fail.
We carefully plan our lives and take practical steps to make the things that we care about happen. Many people say that their number-one priority is following Christ, but something is wrong. When Jesus asked the disciples to follow Him, He told them, "Follow Me and I will make you fishers of men." In other words, "I will show you how to share the Gospel with people." Then just before He ascended, He told all of us to go into all the world and preach the Gospel, baptizing them and making disciples. In other words, He is telling us that when we follow Him, He will teach us how to share the Gospel. It was important enough that the disciples took the time to write down important events and the words Jesus said so they and we would know how to share the Gospel.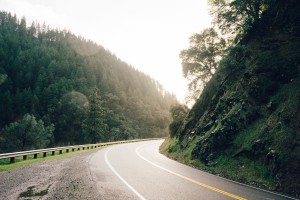 I know many churches that have had about the same attendance every week for the last year, two years, five years, 30 years. I have asked the pastors what they have planned for evangelism in the coming year and what their plan was to share the Gospel with the tens of thousands of people that live in their community. Some have a well thought out plan, but too many churches plan on doing nothing different than they did the previous year. I can tell you that most of those churches will not see significant growth. Why? They dream of their church growing, but dreaming is not enough. The difference between a dream and a goal is a timeline, a plan of action.
How can we say that ministry and serving Christ is our top priority and yet we never sit down and write down a "to do" list for sharing the Gospel. Learning how to share the Gospel effectively with the people and culture that we live in is essential if we are going to make an impact on the world around us. If you are a gospel singer and claim to be a ministry and you can't open your Bible and lead someone to Christ, do us all a favor and don't claim that ministry is a priority in your life! That last sentence may have been a little opinionated, but it's just some free advice.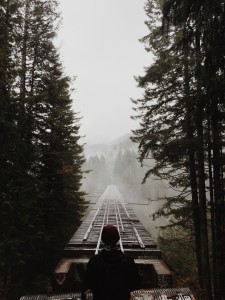 Maybe you are a singer or in a gospel group and if you're like most, 2014 was a tough year. Good dates are getting harder to come by and church budgets are getting too tight to have any kind of outside singers or evangelists come in. Crowds seem to be getting smaller, but you think 2015 will somehow be better. Let me ask you what your plan of action will be to make it better?
If you have ever said that ministry is a priority in your life, and sharing the Gospel is the most important thing in your ministry, then let me encourage you to sit down with someone that can help you achieve more in 2015. If you're a pastor or church leader, let's work together to do more to share the Gospel in 2015 than we ever have. When we ask God to direct our paths and sit down and create a plan based on His will and His leading, we will be amazed at what He will do in and through us! A New Year that wins more people to the Lord is guaranteed to be a Happy New Year!
David Staton is a Gospel music artist and writer who has a monthly column in SGN Scoops digital magazine. Find his latest column in the current edition of SGN Scoops HERE.
For more information on David Staton click HERE. 
Tags:
Christian life
,
David Staton
,
Devotional
,
Inspirational writing
,
Ministry
,
planning
Posted in
artists
,
christian entertainment
,
Christian interest
,
exclusive report
,
guest
,
sgn scoops magazine
|
Comments Off

on David Staton: What Will You Do In 2015?
Written by SGN Scoops Staff on July 24, 2012 – 2:54 pm -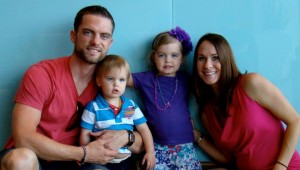 Nashville, TN (July 24, 2012) – Beyond The Ashes lead singer, Casey Rivers, has expressed his departure from the group. While parting is sweet sorrow, this decision is based on his growing family and the kind of season change that comes along with it. Casey and his precious wife, Doni, will be welcoming baby number three in just a few short months.
Anthony Facello (ministry leader and tenor singer) shares, "Saying goodbye to Casey is truly like saying goodbye to a brother. He is and will always be an intergral part of all God is doing in our midst. He will remain in our lives as our brother in Christ and friend, and that will ease the ache of this transition a bit, but still in all, it's tough to let him go. We do completely support his heart, gifts, and all that God has for him in this season of change. And, at the same time, we are seeing God move in incredible ways in bringing us a new singer and we are excited about what's ahead. No one can replace Casey, but that's the wonderful thing about God's plans. While Casey is being faithful and blessed in his new ministry endeavors, God is opening a door for someone new to share in ministry with Beyond The Ashes. I love how He works!"
Casey expressed his departure from Beyond The Ashes with this open letter; "For more than three years now I have been blessed to be one of those three singers that make up what many have come to know as Beyond The Ashes. Saying goodbye to family, and all I've grown accustomed to, is not an easy thing, but nevertheless, a new season has come for BTA and for me. I am 100% supportive of my brothers, and I know they are of me, as we all begin this new journey we're embarking upon. Also, to pacify any wondering minds, I just want to clarify that I am leaving on an incredibly good note. After much prayer and discernment, I decided this was the best decision for me and my growing family. Most of all, I'm confident that it is God's will for us. Thank you Anthony, Kellan, Dusty, Rob, fans, friends, and most importantly God for the awesome ride! Love you all…"
An announcement about the new lead singer for Beyond The Ashes is coming soon! They covet your prayers during this time of transition and hope to see you all on the road soon.
To learn more about Beyond the Ashes or to schedule them for your music event, visit beyondtheashesonline.com. You can find them on Facebook at facebook.com/beyondtheashes and on Twitter @beyondtheashes1. You can also see them on YouTube at youtube.com/user/BeyondTheAshesTV and purchase their music on their website and on iTunes.
Tags:
Anthony Facello
,
Beyond the Ashes
,
Casey Rivers
,
Ministry
,
Southern Gospel Music
,
Southern Gospel News
Posted in
announcements
,
artists
|
Comments Off

on Beyond The Ashes Lead Singer, Casey Rivers, Shares A Grateful Goodbye
Written by SGN Scoops Staff on January 6, 2012 – 3:33 pm -
NASHVILLE,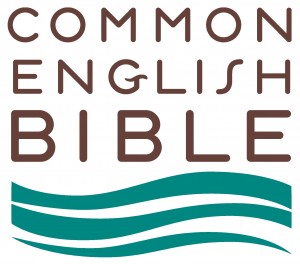 The new Common English Bible is #10 on the CBA Bible Translation Best Seller list for the month of December. Since the list is based on actual unit sales in Christian retail stores in the United States through Oct. 29, 2011, the Common English Bible (Twitter @CommonEngBible) achieved this status after being in stores less than three months.
"We're delighted the Common English Bible is receiving such early overwhelming support and acceptance," says Paul Franklin, PhD, associate publisher. "We see this as confirming our decision to create an academically rigorous yet naturally understandable translation for 21st century English readers; a translation from the original Hebrew, Aramaic, and Greek that's built on common ground."
The best seller achievement comes at the same time the completion of the Common English Bible after four years of translation work was named one of the top 10 religion stories of 2011 as decided by leading religion journalists in the 30th annual Religion Newswriters Association survey.
The Common English Bible is a collaboration of 120 Bible scholars and editors, 77 reading group leaders, and more than 500 average readers from around the world. The translators — from 24 denominations in American, African, Asian, European, and Latino communities — represent such academic institutions as Asbury Theological Seminary, Azusa Pacific University, Bethel Seminary, Denver Seminary, Princeton Theological Seminary, Seattle Pacific University, Wheaton College, Yale University, and many others.
The Common English Bible is written in contemporary idiom at the same reading level as the newspaper USA TODAY — using language that's comfortable and accessible for today's English readers. More than half-a-million copies of the Bible are already in print, including an edition with the Apocrypha. The Common English Bible is available online and in 20 digital formats. A Reference Bible edition and a Daily Companion devotional edition are now also available. Additionally, in 2012, Church/Pew Bibles, Gift and Award Bibles, Large Print Bibles, and Children's Bible editions will be in stores, joining the existing Thinline Bibles, Compact Thin Bibles, and Pocket-Size Bibles, bringing the total variety of Common English Bible stock-keeping units (SKUs) to more than 40.
More than 140 international bloggers are currently participating in the three-month long "Thank You-Come Again-I Promise" blog tour (from November 2011 through January 2012). The tour's Twitter hashtag is #CEBtour. The complete tour schedule, and information about joining the tour, is available at CommonEnglishBible.com/CEB/blogtour.
Visit CommonEnglishBible.com to see comparison translations, learn about the translators, get free downloads, and more.
Tags:
Bible
,
Bible Reading
,
Christian News
,
Common English Bible
,
Faith
,
Ministry
Posted in
Christian interest
|
Comments Off

on Common English Bible is a Bestselling Translation in Record Time
Written by SGN Scoops Staff on November 30, 2011 – 10:34 am -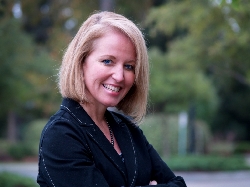 DENVER,  The Board of MOPS International has elected Sherry A. Surratt as the organization's fourth President and CEO. Surratt will assume the position on January 1, 2012, succeeding Shelly Radic, who has served as the Interim CEO during the past 18 months. The MOPS International Board was aided in the search process by Price Harding, III, a managing partner of CarterBaldwin Executive Search of Atlanta, Georgia. Surratt comes to MOPS with deep experience in church ministry and learning from women leaders. Her most recent position was the Director of Leadership Network's Radical Future Innovation Labs.
Board chair Rebekah Burch Basinger describes MOPS' new President as a woman of warm personal faith and a passion for bringing God's good news to young moms. "Sherry's ministry background is noteworthy, but board members are most excited by her deep commitment to Christ and strong desire to have a part in influencing a generation of young mothers for the sake of the Gospel," Basinger says.
Mark Hopkins, chair of the search committee, credits Surratt's wide-ranging contacts with pastors and other church leaders as placing her at the top of the candidate list. Now, the MOPS Board looks forward to what Surratt's networks and focus on women in ministry leadership can mean for the organization.
"In addition to her contacts with churches across the country, the insights Sherry brings from her work with Leadership Network will be invaluable as MOPS seeks to be even more entrepreneurial in how we partner with local congregations and other like-minded organizations in ministry to mothers of preschoolers. Sherry has the skill set to build on the foundation of what MOPS is already accomplishing and the imagination to lead MOPS into a bright future," Hopkins states.
"MOPS is moving into an exciting new chapter, and we are eager that the organization step into this next stage faithfully and boldly. These are challenging times, but MOPS is poised to do great things. It is in this type of climate that God calls uniquely gifted leaders to face the future with courage 'for such a time as this' (Esther 4:14). We are confident Sherry is that leader for MOPS," Basinger says.
For her part, Surratt credits the organization's unwavering passion for equipping the next generation of moms as what drew her to MOPS. "God has filled my heart with an incredible excitement about the future of MOPS, as together we build on their strong foundation of supporting and encouraging moms across the world. I look forward with great anticipation to what God has in store as we equip and inspire an ever widening circle of moms to use their influence for Christ," Surratt states.
A graduate of Sam Houston State University, Surratt began her career as an elementary school teacher in the Houston (TX) Public School system. Very quickly, she moved into an administrative position as Assistant Principal over teacher development curriculum. After relocating with her pastor husband to South Carolina, Surratt joined the staff at Seacoast Church based in Mt. Pleasant, South Carolina, as Children's Ministry Pastor and Central Support Pastor, developing multisite ministries at their 13 campuses.
In 2009, Surratt accepted a position with Leadership Network, where she spent 18 months researching women in leadership and hosting leadership communities of women leaders. Most recently, she has helped church pastors and leaders implement new ideas in ministry as Director of Leadership Network's Radical Future Innovation Labs, a unique experience designed to help church teams infuse new ideas into existing ministry areas.
Surratt and her husband Geoff are parents of two adult children, Mike and Brittainy, and the proud grandparents of one-year-old Maggie Claire.
MOPS will feature more about the organization's new President and CEO in the Spring 2012 edition of MomSense magazine. Surratt will also be introduced at the 2012 MOPS International Convention in Dallas, TX in August 2012.
MOPS INTERNATIONAL
Denver-based MOPS International is a non-profit ministry that creates mothering communities to help "Better Moms Make A Better World." Moms attend MOPS groups to experience authentic friendship, receive mothering support, and to grow personally and spiritually. Since 1973, MOPS International has served millions of mothers of preschoolers in thousands of local MOPS groups across the U.S. and in almost 40 countries internationally. MOPS serves moms from all walks of life and exists to encourage, equip and develop every mother to realize her potential as a woman, mother and leader. MOPS is the best in the world at creating authentic communities of growth that invite women into a relationship with Jesus Christ.
www.MOPS.org — www.facebook.com/MOPS.Int — www.youtube.com/MOPSint — www.twitter.com/MOPS_Int
Tags:
Christian News
,
Faith
,
Ministry
,
MOPS International
,
Sam Houston State University
,
Sherry A. Surratt
Posted in
announcements
,
Christian interest
|
Comments Off

on Sherry Surratt Named President and CEO of MOPS International