Written by Staff on May 4, 2020 – 5:43 pm -


The Presidential Prayer Team to Host the Largest Virtual Prayer Event in US History on the 2020 National Day of Prayer
Americans can sign-up now to join this historic, nationwide event on May 7
NEWS PROVIDED BY
The Presidential Prayer Team
May 4, 2020
PHOENIX, May 4, 2020 /Christian Newswire/ — The Presidential Prayer Team, the national, nonpartisan prayer ministry for America and its leaders, announced today that it will host the largest virtual prayer event in the nation's history on the National Day of Prayer on May 7, 2020. The event will allow participants to unite online, pray together for the leadership of our country and be part of the largest collective prayer event in US history.
The National Day of Prayer is an annual observance that seeks to encourage and emphasize prayer among people of all faiths, regardless of current issues and positions. This year's theme is "Pray God's Glory Across the Earth" based on Habakkuk 2:14, which proclaims, "For the earth will be filled with the knowledge of the glory of the Lord as the waters cover the sea."
With less than one week until the National Day of Prayer, praying Americans are signing up to intercede for America's leaders as well as the health and well-being of fellow Americans as our nation continues to navigate the coronavirus pandemic. This year's event includes online personal prayer rooms with multiple streams of real-time information and resources, such as an interactive prayer list of the top national leadership, a 10-minute audio prayer guide, the ability to join, invite and participate in praying with small groups and more.
To join the free, virtual prayer event, Americans of all faiths can visit www.pray.team to sign-up for a specific time to lift the country up in prayer and access additional prayer resources. The site also allows visitors to opt-in to receive daily e-mail prayer reminders and access the many unique products developed by The Presidential Prayer Team to engage more Americans in daily prayer at a deep level, even after the National Day of Prayer's conclusion.
"As we continue to face the unique challenges posed by the coronavirus pandemic, millions of Americans are unable to gather in their churches, temples, synagogues, mosques, and other houses of worship," said Jim Bolthouse, President of The Presidential Prayer Team. "The ability to bring praying Americans together virtually on the National Day of Prayer has never been more important. We must continue to pray for the nation, for healthcare workers, for first responders and – as strongly as ever – for President Trump and the White House Coronavirus Task Force during this time of great need."
About The Presidential Prayer Team
Founded in 2001, The Presidential Prayer Team is the nation's largest, full-time nonpartisan ministry dedicated to encouraging and inspiring people to pray for the president and leadership of the United States of America. The Presidential Prayer Team seeks to be a catalyst in the development of a robust prayer lifestyle and provides tools to encourage prayer through email, web, mobile phones, print, and radio. To learn more about The Presidential Prayer Team, please visit www.presidentialprayerteam.org .
Did you know that you can receive the printed, full-color version of SGNScoops Magazine by subscription? Find out more 
HERE
.
Find SGNScoops Magazine On Facebook 
HERE.
You can download the latest edition of SGNScoops Magazine 
HERE.
Read the latest edition of SGNScoops Magazine online
HERE
.
Listen To Today's Gospel Music
HERE
Tags:
COVID-19
,
national day of prayer
,
Prayer
,
President
,
Presidential Prayer Team
Posted in
announcements
,
Christian interest
|
Comments Off

on Presidential Prayer Team to Host Largest Virtual Prayer Event in US History
Written by SGN Scoops Staff on May 2, 2019 – 10:52 am -
WASHINGTON — May 2, is the National Day of Prayer. While the National Day of Prayer has occurred since 1952, 31 years ago, President Ronald Reagan signed a law designating it as always being the first Thursday of May.This year's National Day of Prayer theme is "Love One Another." The theme comes from the words of Jesus in John 13:34, "Love one another. Just as I have loved you.""We tend to forget that Jesus didn't say we would be known by our creeds or by our knowledge or how much we know about the Bible —He said we would be known only by our love," Dr. Ronnie Floyd said when revealing the 2019 theme at a leadership summit last fall. "And love has been painfully absent in America in so many ways."Dr. Ronnie Floyd is the president of the National Day of Prayer Task Force, which mobilizes Americans to participate in prayer gatherings on the day of the observance. On Thursday evening, Dr. Floyd will lead the National Observance, which will be held at 7:30 p.m. ET in the National Statuary Hall ofthe U.S. Capitol. In attendance will be a few members of Congress as well as hundreds of American faith leaders.The National Observance will bring together a multiethnic, cross-denominational coalition of participants. Among these are Rev. Samuel Rodriguez, Rev. Anthony B. Thompson and Julio Arriola, a missionary to Mexico. Rev. Thompson is pastor of the Holy Trinity Reformed Episcopal Church of Charleston and the author of "Called to Forgive" (June 4), a book about the 2015 Charleston shooting at the Emanuel AME Church. His wife, Myra Thompson, was one of the nine people who were killed at the church shooting.Andrew Brunson —who last year was released from prison after spending 2 years in a Turkish jail for his faith —and his wife Norine also will participate in the event, along with Jay and Diane Strack. Jay is the founder of Student Leadership University, and Diane is the co-founder of National Women's Prayer Movement. The renowned Brooklyn Tabernacle Singers will lead worship.In 2018, an estimated 50,000 gatherings across all 50 states were held on the National Day of Prayer. More than 1 million people from 38 countries viewed the broadcast of the National Observance. The 2018
theme, "Pray for America —Unity" went viral and trended No. 1 nationwide on Twitter throughout the day.The National Observance will be streamed live on Daystar Television Network and on the organization's website (www.NationalDayofPrayer.org) and Facebook page.
Tags:
national day of prayer
Posted in
announcements
|
Comments Off

on National Day of Prayer to call Americans to 'Love One Another,' Thursday, May 2
Written by SGN Scoops Staff on April 28, 2016 – 6:47 pm -
Help Us Spread The Word About The National Day Of Prayer
National Day of Prayer: HELP US STOP THE RUMORS: President Obama did NOT cancel the National Day of Prayer. In fact, last year, 2 representatives from his cabinet attended the national observance on Capitol Hill.
President Ronald Reagan held observances in the Rose Garden. President George H. Bush was a guest speaker for several National Day of Prayer events. President Bill Clinton invited guests, including Shirley Dobson, for prayer times at the White House during the National Day of Prayer. President George W. Bush held events regularly for the National Day of Prayer at the White House. However, President Barack Obama has chosen not to personally participate nor host events for the National Day of Prayer at the White House, which seems to be the origin of this widely circulated email. Although he has not participated as his predecessors did, he has written a proclamation for the day of prayer every year of his presidency, which are available on our website, www.nationaldayofprayer.org . In fact, every President since 1952 has written proclamations calling for a National Day of Prayer.
This year, we will observe the 65th annual National Day of Prayer on Thursday, May 5, and we fully expect the President and all 50 Governors to call on Americans to pray. Already, we are anticipating more than 45,000 prayer gatherings from coast to coast and the National Observance on Capitol Hill will be broadcast live (9:00 a.m. – 12:30 p.m. ET).
Tags:
Christian News
,
national day of prayer
Posted in
artists
|
Comments Off

on Help The National Day Of Prayer
Written by Staff on May 9, 2015 – 1:27 pm -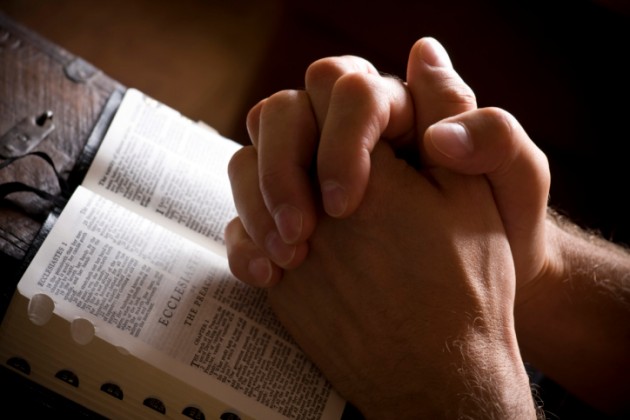 On this last day of our week of Prayer focus, we take another look at what it means to pray continually. We hope that your prayer life has been energized with these comments from our friends. Perhaps you have decided to add a little more prayer time to your daily schedule. Any time spent in communication with your loved one will strengthen your relationship, and it is the same with the Lord! Talk to Him right now!
Verse for Today: 1 Thessalonians 5:16-18 [NKJ] "Rejoice always, pray without ceasing, in everything give thanks; for this is the will of God in Christ Jesus for you."
We hope you enjoy this devotional by Jennifer Campbell, singer, author and writer for SGN Scoops.
Pray Continually – By Jennifer Campbell
"God is great. God is good. Let us thank Him for our food…" As a child, I have fond memories of reciting this mealtime prayer with my Grandparents. I am so thankful that I had parents and grandparents who always prayed over our meals and parents who always prayed with me before I went to bed. Even to this day, my dad and I thank God for the delicious food that He provides and we pray together before we turn in for the evening. But as an adult, I have found that prayer is an even greater necessity than ever before.
Some days, prayer is the only thing that gets me through challenging circumstances or life's tragic disappointments.   Whether I am having an awesome day or a not-so-perfect day, I have come to realize that each day only gets better the more I pray. Because the more I talk to Jesus, the more my mind is focused on things above as opposed to things on this earth.   The Bible says to set our sights on Heavenly things. When I pray, my mind is fixed on Jesus, our Lord and Savior.   When I am not praying, my mind is scattered among the many tasks that must be completed each day. This is the reason why we need to not only pray before we sit down to eat, or before we go to bed at night, but throughout every minute of every day. I want to challenge you today to make it a daily priority to pray continually!
Paul gives sound advice when he writes to the church at Thessalonica. He writes, "Rejoice always, pray continually, give thanks in all circumstances; for this is God's will for you in Christ Jesus" (I Thessalonians 5:16-18 NIV). Paul doesn't say that we should pray once in a while. He doesn't say we should pray when we get up or before we go to bed.   He says that we should pray continually. Once again, he writes, "Devote yourselves to prayer, being watchful and thankful" (Colossians 4:2 NIV). Paul is encouraging us to pray throughout our day, without stopping.
If you're like me, your mind is suddenly aflutter with all of the things you have to get done. You're thinking, how in the world can I possibly pray continually if I have to go to work, make dinner, wash the dishes, do the laundry, take your son or daughter to soccer practice, visit someone in the hospital, make cookies for your child's class party tomorrow, take the cat to the vet, and shop for groceries. Not to mention the dentist appointment you forgot to reschedule because of the conflict with your other appointment to have your tires balanced and rotated on your new car, compounded by the fact that you desperately needed a haircut over a month ago. Needless to say, life is hectic and schedules are inevitably going to be busy.
Nonetheless, we can still pray continually. While it is wonderful to have time to kneel at the altar at church and cry out to God, or to spend time alone with God at home, we can still talk to Him throughout our day. I often find myself praying while washing dishes, driving down the road, or taking a shower. That's the beauty of prayer.   There is no set way to pray.   Jesus gives us the Lord's Prayer as a guideline, but we can talk to Him just like we would talk to our best friend.   You know why? Because Jesus Christ is the best friend you will ever have.   He loves you with a love that is unchanging, unconditional, and everlasting. He wants to hear your voice, whether you are asking Him to intervene in a particular situation or if you are praising Him for the good things He has done in your life. He longs to hear from you.
I want to introduce you to a man named Epaphras. Paul vouched for Epaphras, saying that he was a hard worker.   But the most important thing Paul said about this man is that he knew how to pray. He writes, "Epaphras, who is one of you and a servant of Christ Jesus, sends greetings. He is always wrestling in prayer for you, that you may stand firm in all the will of God, mature and fully assured" (Colossians 4:12 NIV).   Epaphras didn't just pray. He wrestled in prayer. And he didn't just do it whenever it struck his fancy. He did it always. Epaphras knew the value in praying continually and he was faithful in prayer, despite his busy work schedule and in spite of those who may have persecuted him for the time he spent in prayer. Why? Because he knew that prayer was the key to living a life in God's perfect and divine will. Epaphras knew that the only way to be truly happy and content with his life was to be in tune with what God had called him to do.
What about you? Is there something in your life that is preventing you from praying continually?   Perhaps you are facing a difficult time in your life with the loss of a loved one, a diagnosis of cancer in your family, or a son or daughter who has gone astray. I want to encourage you today. Jesus cares about you. Tell Him all of your cares. Pour out to Him all of your fears. Jesus told His disciples that they should always pray and never give up (Luke 18:1 NIV). He is telling you the same thing today. Do not give up. No matter what is going on in your life, there is hope in Christ. Take hold of Jesus' hand and never let go. Talk to Him today, whether out loud or silently. Every day will seem brighter if you give your burdens to Jesus. So be sure to cast your worries aside, talk to Jesus daily, and stand amazed as He transforms your life!   From sunrise to sunset, don't let a minute slip by without praying continually!
For more by Jennifer Campbell, read the latest issue of SGN Scoops on the main website HERE.
Tags:
Jennifer Campbell
,
national day of prayer
,
pray continually
,
Prayer
,
Prayer Focus
,
sgn scoops
Posted in
artists
,
Christian interest
,
exclusive report
,
guest
,
sgn scoops magazine
,
special feature
|
Comments Off

on Saturday SGN Scoops Prayer Focus: Pray Continually
Written by Staff on May 7, 2015 – 12:45 pm -
On this National Day of Prayer, SGN Scoops is presenting thoughts we have received from our friends about prayer. In this edition, Sue Duffield teaches us to be mindful of how we pray!
Sue Duffield, singer, author, says she has changed how she prays:
Ephesians 6:18
"And pray in the spirit on all occasions with all kinds of prayers and requests. With this in mind, be alert and always keep on praying FOR ALL THE SAINTS."
I studied this verse for years, not knowing really why Paul, even in his hardship and imprisonment, would say such a thing. For surely, wasn't Paul a "saint"? And wasn't Paul in the toughest place in his life when he said this? Of course he was. But rather than asking for believers to pray for his release or for comfort from God to detox the stress in his life, he instead instructed others to "..pray in the spirit on all occasions….and be alert….and keep on praying for all the saints."
This one verse has revolutionized how I approach my prayer life. For years, I would (of course) pray for my needs, my kids, my husband, my ministry, my my my…..everything. And for years, I saw the hand of God be slow to answering many of these prayers. Some of our prayers are not prayers at all. They are need lists, rant lists and "to do" lists, as if God is some kind of cosmic bellboy.
Lee Brace of the Navigators says, "Prayers in the Bible are primarily for praying and interceding for the believers. When Christ is lifted up through believers, He draws people to Himself."
I thought about this for quite some time. Except for Jesus teaching us "how" to pray the Lord's Prayer, there are few scriptures that tell us how we should pray. So, for a few months I did just what Paul said to do – Pray FOR ALL THE SAINTS, that they would be equipped for duty for the cause of Christ, to fight and resist the devil and his tactics, and that by this, those around them would be drawn to Him.. I prayed and listed missionaries, pastors and ministry leaders right and left. I prayed and singled out specific Christians around the world who are on the front lines; those who literally have to choose between life and death everyday.
Can I honestly tell you? Some of the very prayers that I had prayed for years have now been answered. That's right. I'm telling you the truth. It's as if God heard me, because I was interceding for His children; the ones who are spreading truth around the world. I quit praying for my needs, and made it about the needs of others. And all the while I had my focus on scripturally-sound prayers and petition, God has been answering my first prayers.
Here's an example: Instead of praying for my son, his new job and his relationship with Christ, I've been praying, (1) "Lord, thank you for the co-workers and bosses that surround my son everyday. Bless you, God, for raising up the strong Christians at his work, to be an influence on my son." (2) "I praise you Father for my daughter. I ask in Jesus' Name, for a strong, Christ-like man to come into her life; the one you have prepared her heart for. May you strengthen him right now, whoever and wherever he is."
Both prayers mention my kids, but both prayers do more than just ask God for personal reasons. I'm asking God to "equip" the saints around them, to be a hedge of protection, to bring living breathing life to the Christians that my children come in contact with every day, as a guide and spiritual influence. I never prayed like this before. And I also have to say, I've never seen such miraculous moves of God in my adult kids' lives – either, ever.
On this National Day of Prayer, be mindful of "how" you pray. Write it down. Ask God to "equip the saints", to do the work of the Lord. Be ready FOR change when you change how you pray.
Tags:
gospel music
,
national day of prayer
,
Prayer Focus
,
sgn scoops
,
sue duffield
Posted in
artists
,
Christian interest
,
exclusive report
,
sgn scoops magazine
,
special feature
|
Comments Off

on SGN Scoops Prayer Focus: I Changed How I Pray by Sue Duffield
Written by Staff on May 7, 2015 – 12:08 pm -
SGN Scoops is pleased to present these postings which focus on prayer, for the National Day of Prayer. We hope they draw you nearer to the Almighty, the focus of our prayers.
Bobby Carter of the Jay Stone Singers:
Not to sound like a broken record, but PRAYER truly is the key to heaven. So many times in my personal life and in the ministry of Jay Stone Singers have we seen God move and answer prayer!
When we are out on the road, I usually do most of the bus driving and one of my favorite times is early morning hours driving down an Interstate! God still answers prayers and I know He heard my prayer!
Kasey Kemp of Allegiance:
When I was growing up, we had a family bible on our family coffee table. The table was built by my grandpa and was the place I knelt to pray, at the age of seven, when my Dad led me to Jesus to Christ. Now, years later, I still have that little table and it is still a very special place for me to pray. I thank God for the gift of prayer knowing God does hear and answer what He knows is best for us.
Recently, a huge prayer request was answered when God sent me my beautiful wife Haley. I prayed for many years and on April 7 (my birthday) of this year we said "I DO!" God answered prayer by blessing me with a Godly, beautiful wife.
I praise God for answered prayer each week as Allegiance travels. God continues to keep us and our families safe and allows us to see people saved and encouraged. Prayer truly is an amazing gift from God.
Do you have a specific place to pray? Have you had a specific answer from God? Share it with us today! lorraine@sgnscoops.com
Tags:
Allegiance
,
Bobby Carter
,
gospel music
,
jay stone singers
,
Kasey Kemp
,
national day of prayer
,
Prayer
,
sgn scoops
Posted in
artists
,
Christian interest
,
sgn scoops magazine
,
special feature
,
Uncategorized
|
Comments Off

on SGN Scoops National Day of Prayer with Bobby Carter and Kasey Kemp
Written by Staff on May 7, 2015 – 9:18 am -
Today is the US National Day of Prayer. We have several notes from our SGN Scoops friends that we want to share with you throughout the day. We trust that when you read them, your heart will be stirred to whisper a prayer to the Father.
Today's Prayer verse: "Rejoice evermore. Pray without ceasing. In every thing give thanks: for this is the will of God in Christ Jesus concerning you." (1 Thessalonians 5:16-18 KJV)
Parker Webb of the Rick Webb Family:
I would love to share about my prayer life. For many years I only prayed at the "appropriate" times such as before bedtime, when I woke up, after my devotions, before meals… Then I realized the simple fact: "God is with me every minute of every hour of every day". When I'm with friends or family all throughout the day, we converse, a lot. We don't just sit idle not talking. So I took the scripture "pray without ceasing" to heart.
I now talk to the Lord as I'm driving, sitting at my desk, walking to the post office, even while I'm actually eating lunch (at times when I'm eating alone). I have found that during these times when I turn my thoughts and focus on Him, it make me conscious of how I should interact with people in a more Christ like way. Or, how I handle issues in my life that need more prayerful consideration than that five minutes before bed time.
I also realized that I was actually committing myself to praying more for things I had said I would pray for. We often times have people ask us to pray for them but then we walk away and forget. Not because we don't mean it when we say we will, but because of life. I realized that if I begin praying for those folks immediately after our conversation it helps me to remember to pray for them later too and even follow up next time we are together.
Praying without ceasing is a blessing in my life, making my relationship with the Lord as personal as my relationship with a dear friend who is with me constantly. Because He IS with me constantly!
Wanda Osborne of Latter Glory Ministries:
I am so happy to say prayer means everything to me. I always talk to my Father when I wake in the mornings maybe between 3:00 am and 5:00am. I talk to my Father each morning.
This is what I can testify; I bought a home and as I prayed I asked God to let me get it paid off. Being a full time evangelist who doesn't set a specific charge means truly living in faith. One day I got a call. Someone wanted to pay my home off, praise God! They came and brought a certified check. I must say my Father heard me pray so I know God answered me.
You see prayer means everything to me, that's why I have a prayer room and love talking to my Father continuously.
Do you have thoughts on prayer or answers to prayer that you would like to share with SGN Scoops? Email us at lorraine@sgnscoops.com
Tags:
gospel music
,
Latter Rain
,
national day of prayer
,
Parker WEbb
,
Prayer Focus
,
sgn scoops
,
The Webb Family
,
wanda osborne
Posted in
artists
,
Christian interest
,
exclusive report
,
guest
,
sgn scoops magazine
,
special feature
|
Comments Off

on National Day of Prayer: SGN Scoops Prayer Focus for Thursday
Written by Staff on May 6, 2015 – 8:14 am -
At SGN Scoops, we are having a focus on prayer during the week of the National Day of Prayer which occurs on Thursday, May 7, 2015. We have asked our friends in social media to talk to us about the importance of prayer in their lives.
Today's Bible verse: "Confess your faults one to another, and pray one for another, that ye may be healed. The effectual fervent prayer of a righteous man availeth much." (James 5:16 KJV)
Mark Trammell, of the Mark Trammell Quartet, talks about the constant provision of God:
It is customary that we pray before the bus leaves my house. I personally pray before going to bed and when I wake up, whether at home or on the road. Answers to prayer begin with the beginning of this group 13 years ago last week. God has answered prayer specifically, especially in the area of providing a way for us to continue to sing in the small church in America.
Eight years ago, Mark Trammell Outreach was formed. This is the non-profit missions outreach arm of our ministry. Jeff Haney approached me eight years ago and asked me if I truly had a burden for the small church and the desire to take the best quality gospel music to them. I told him that day that I grew up in a small church and I would love to be able to take our music to a part of the christian world that could not otherwise afford to have a "professional" group. God has blessed that outreach effort, so much so that our MTO bloodline members contribute enough annually to allow us to sing in 30 to 40 communities per year that would not otherwise be able to afford it. It blesses me and is a great lesson to my men that we give our all whether we sing to 50 or 12,000.
God has also been faithful in answering prayer and giving direction in the area of  member changes, as well as simple things like upgrading equipment and finding the right studio to use when recording. I believe that it is important to live by Proverbs 3:5&6. "Trust in the LORD with all thine heart; and lean not unto thine own understanding. In all thy ways acknowledge him, and he shall direct thy paths." (KJV)
God IS interested in the "little things" in our lives. The key to this scripture is having the faith to walk in the paths that he directs us to. God is only responsible to provide when we are obedient to His voice. Doesn't mean I always am. But it sure does make a difference when we are!
Mitzi Stamey, vocalist with His Mercies, has seen God answer many prayers:
Prayer is a closeness with God. I can go to him and pray for forgiveness, I can ask for healing or restoration for myself and others, and ask for desires of the heart as well. It's the straight path of leading others to Christ through salvation as well. I read and study his word daily and I try to pray several times a day. I pray in a quiet place: in my bedroom, or in my special chair in the living room.
When we travel, I can take needs to the father through prayer using the churches' altars, and can simply be praying on the way to our concerts.
I have seen God answer many prayers. Just recently I saw a man with stage-four lung cancer at a church and prayed for him. When I returned to the church a few months later he was completely healed.
It's not uncommon to see God's hand at work each and every day. We have been blessed to see over 40 lives accept Jesus as their personal Lord and Savior so far this year alone.
I have seen miracles in my own life. I was infertile and struggled with wanting a child for years and God gave me a special call from a doctor one day, who I didn't even know, and I ended up conceiving my son, who is now 13 (will be 14 June 12 th.)
I prayed again for a daughter and God sent a girl right into my path who blessed me with my daughter who is now eight years old. He spared my life from a car crash in which the car flipped three times. I felt the presence of God with me as the prayers were answered.
I'm here to tell you God is REAL. You can't convince me otherwise, I have too many stories to tell but I would be writing a book.
I may not be much but there is one thing for certain, I'm a born again child of God and I'm so thankful He cared enough to go to Calvary and take the nails and stripes for me and you!
Richard tells us: I just found KJIC 90.5 FM, a Christian radio station and then saw the link to this site. I see that the focus this week is on prayer, so I thought I would share with you(or maybe you already know about) the world wide prayer meeting taking place started by Times Square Church.
http://itstimetopray.org/
They get together and fast,worship, and pray once a week. It is about an hour and 30min. You can submit prayer requests and praise reports.
Christians tune in (live webcast) from about 150 countries to pray and seek the face of God. The pastor believes God called us for such a time as this and bases it on 2 Chronicles 7:14.
These are the one minute devotionals that focus on prayer.
http://itstimetopray.org/radio-devotionals/
Have you had a close encounter with God? Do you have a special place you go to be alone with Him? Tell us. lorraine@sgnscoops.com Thanks to everyone we have heard from so far!
Tags:
gospel music
,
His Mercies
,
mark trammell
,
Mark Trammell Trio
,
Mitzi Stamey
,
national day of prayer
,
Prayer
,
Prayer Focus
,
sgn scoops
Posted in
causes
,
Christian interest
,
sgn scoops magazine
,
special feature
|
Comments Off

on Wednesday Morning Prayer Focus: God IS interested in the little things in our lives
Written by Staff on May 5, 2015 – 1:06 pm -
Thank you for joining us as we focus on prayer this week. Thursday is the National Day of Prayer and we would like to thank all of you that are participating in this focus by sharing your thoughts on prayer. If you would like to contribute, please email lorraine@sgnscoops.com
Our verse for today is: "Be careful [anxious] for nothing; but in every thing by prayer and supplication with thanksgiving let your requests be made known unto God. And the peace of God, which passeth all understanding, shall keep your hearts and minds through Christ Jesus." (Philippians 2:6-7. KJV)
Dixie Phillips, singer/songwriter and alumni of SGN Scoops, says we need to keep 'Tugging on the Prayer Chain:'
For more than three decades I have belonged to a ladies' prayer group. We meet every Friday morning and bombard heaven for the prayer needs that come in. We have seen first-hand the power in prayer.
I first learned to pray on my grandmother's knee. She prayed about everything. Recently I saw one of her prayers answered. Grandma prayed often for lost family members to come to Christ. She prayed for each one by name. Grandma went to be with Jesus in 2000. Then a couple years ago my eyes were filled with tears as I watched two family members that Grandma had faithfully prayed for, come to Christ. I just marveled at God's faithfulness. My ears had heard my precious grandma intercede for the souls of her loved ones decades ago but now, even though Grandma was gone, my eyes were seeing her prayers answered.
Prayer works! Keep tugging on that prayer chain.
Jason Oxenrider of family group, The Riders, says that God is good and still answers prayer:
Prayer is our time to talk to our Lord and Savior, to communicate our thoughts, our concerns, our needs, but most importantly, our love for Him. I am so thankful that I can talk to Jesus through prayer. My prayer time is in the evening, once my family has all gone to sleep, I rock in my recliner and pour my heart out in prayer. God is faithful and good!! He has answered many prayers that I know only could have come from above. My oldest son was born with a defective heart valve and had seven different times in the hospital before he was four years old. Brady is a growing, healthy boy now! My sister Pamela, our soprano singer, was told 20 years ago that her voice was going to leave her and she would never sing again. Well, here we are all those years later and he still sings like an angel! My God is good and He hears the cries of His children!
What are your thoughts concerning prayer? Who has been your greatest prayer warrior in your life? Have you had any answers to prayer that could only have been God? Email us! lorraine@sgnscoops.com
Tags:
Christian life
,
Dixie Phillips
,
gospel music
,
Jason Oxenrider
,
national day of prayer
,
Prayer
,
Prayer Focus
,
The Riders
Posted in
Christian interest
,
guest
,
sgn scoops magazine
,
special feature
,
Uncategorized
|
Comments Off

on Tuesday's Prayer Focus: Are you Tugging on the Prayer Chain?
Written by Staff on May 1, 2015 – 9:21 am -
In respect of the upcoming National Day of Prayer on May 7, 2015 and the release of Karen Peck and New River's album and video, Pray Now, we have posted this devotional on the Lord's Prayer by Lorraine Walker and Stephen Widener. We encourage you to visit Karen Peck and New River's website and view their video, "Pray Now."
For several months now I have been praying Our Lord's Prayer as part of my daily devotions. God has been teaching me and I've been trying to comprehend at least part of what Jesus was saying when He gave the disciples this prayer in Luke 11:2–4 and in Matthew 6:9-13.
I asked my friend Stephen Widener, an assistant Pastor in Lenoir, North Carolina, to give his thoughts as well. My prayer is that this will lead you into your own study as we take a deeper look into these words from our Lord.
Stephen: "Let me say this, it is the model prayer of how we're to pray. The Bible clearly says to pray without ceasing (1 Thess. 5:17). God wants to have an intimate relationship with us, as He did with Adam in the Garden of Eden before Adam sinned. This is why God sent His Son, Jesus to bring us back to the Father, God Himself.
"When you're intimate with someone, not in a sexual way, but have a relationship where you talk consistently with them, it creates a special type of intimacy. That is what God wants and that's what prayer is: talking to a Holy, Sovereign God. You are special to Him.
"Prayer is not getting God to do things for you, even though He wants to, but getting you to do His will. (v.10) His will does not go against His Word. When we are praying, we are to pray specifically." Read more »
Tags:
karen peck and new river
,
Lorraine Walker
,
national day of prayer
,
Pray Now
,
Stephen Widener
,
The Lord's Prayer
Posted in
SGM Radio
,
special feature
,
Uncategorized
|
Comments Off

on Praying the Lord's Prayer