Written by scoopsnews on April 21, 2020 – 5:47 pm -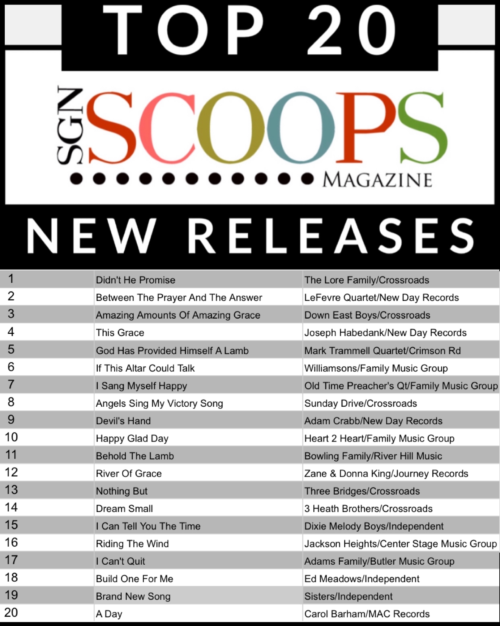 These are The SGN SCOOPS TOP 20 NEW Releases as picked by the SGN SCOOPS
Reporting Stations this month.
A Special Radio Show will air on SGM RADIO this week, Thursday at 6:00 PM CST.
Tune in to hear the Top 20 songs with Host, Jack Armstrong.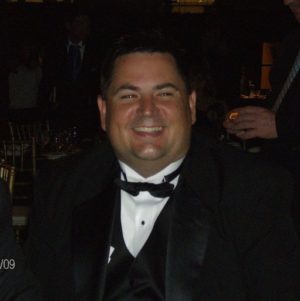 Listen to SGM RADIO  HERE
Tags:
Jack Armstrong
,
New Releases
,
sgm radio
,
sgn scoops magazine
Posted in
announcements
|
Comments Off

on Top 20 New Release Show to Air on SGMRADIO This Week…. You are invited to tune in!
Written by Staff on March 27, 2015 – 12:03 pm -
By Cindy Walker
Restless throughout the Sabbath night, drifting into the sweet escape of sleep only to awaken repeatedly with the sorrow of deep grief clutching her heart, Mary rose before dawn.  Methodically and numbly she gathered up the jars of spices and oils that she, Salome and James' mother had prepared before sunset on preparation day, the day before the Sabbath.  A timid knock on her door made her jump, and fear rose in her throat before she recalled that Salome and the other Mary were to meet her here.  She quickly pulled her garments close to her and slipped out the door into the shadows, where the other two women waited.  They silently drew into each others' arms briefly, hoping somehow to gather strength from each other for the sorrowful task ahead of them.  Silent tears trickled down their faces as they each gathered up an equal share of the jars and quietly started toward their destination.
The pre-dawn light cast strange shadows into the cool mist that hung over Jerusalem and the women shivered, drawing their black robes tighter around themselves.  Each was lost in her own thoughts, terrible images flashing through their minds; bitter accusations and insults hurled at One who only came to bring new life and hope to them.  How could the crowds have waved palm branches one day, only to later have risen up and crucified the One who had such love in His eyes, such healing in His hands, such compassion in His heart for sinners?  How could this be?  It seemed impossible.  It felt like a nightmare, and yet, the chill of the early morning and the reality of where they were going struck with a crushing blow.  It was a nightmare…but it was a real one.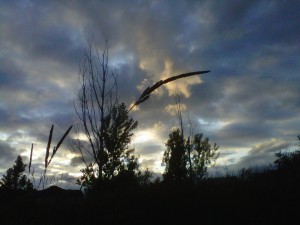 Mary Magdalene continued to replay scenes in her mind as she walked silently beside two of her closest friends.  She recalled how different her life was since she met the Messiah.  She grew up in Magdala, a village well known for its fish trade, wool and woolen dyes.  Early on in her life she worked alongside her mother and quickly learned the skills of spinning wool and dyeing it, preparing garments that were sought after by many passing through the countryside.  Mary's mother was a wise woman who managed her household, servants and purchases with skill and confidence while her husband and sons spent long hours on the fishing boats, earning a denarius each for their labour, day after day.  She was proud of her father and how he provided for them so faithfully.  Her family was happy and comfortably well off in their home in Magdala.  Everyone was healthy and rejoiced in the pleasure of a hard day's worth.  That was the 'norm' for her family.  That is, until Mary became sick.
She remembered how she came home one day after several hours at the market selling the woolen garments her family was famous for.  She thought she had been out in the sun too long that day.  Her body felt weak and the pain in her head grew stronger even after she lay down.  After a few days, Dr. Luke grew more alarmed when she began to describe times of collapse, when her muscles would give way, sending her to the ground.  Also, of times when her heart and lungs seemed to suddenly cease their function leaving her gasping for breath moments later.  The powders and herbs he prescribed did little to alleviate Mary's pain or improve her condition as days stretched into weeks.  The painful boils and scaly skin condition that came several weeks later added to the hopelessness and discouragement that had settled on her and on their home. 
No longer were the sounds of laughter heard where once the joyous sound was a staple during their evening meals together.  Not that Mary joined them for meals now anyway, she was too sick to take much more than broth and bread.  Weeks dragged into months and then a year passed, with no improvement in her condition.  Gone was the hope that every young Jewish girl dreamed of: the hope of a husband and a family.  Mary was known in the village now as being unclean because of her illnesses. Some even said she was demon-possessed, that each malady she struggled with was a demon that plagued her.  Mary's mother, father and brothers tried to encourage her.  They felt the stigma that rested upon her but felt helpless to remedy it.
Then one afternoon the village grew loud with excitement.  Someone shouted that Jesus of Nazareth was passing by!  Although many in Magdala had forsaken their worship of Jehovah, still they were anxious to meet this Man they had heard so much about.  Was He truly the Messiah, or just a prophet, as some said?  Mary's family talked of it as they prepared to join the people waiting in the street.  Mary wondered if the stories she had heard were true.  He had been in other villages and people had been healed.  Was that possible?  If this Jesus really did heal people, could He heal her? 
Her sicknesses had been with her so long that there was not much more than a flicker of faith that pushed its way through the pain of hopelessness and discouragement that pressed upon her.  "Perhaps He is able," she whispered to herself, "But would He be willing to heal me?"  Many of the villagers believed she had demons that plagued her and they looked upon her with pity and distain as they moved away from her in the crowd.  For this reason alone, Mary was able to move forward to the edge of the street to see the Man everyone pressed in to see.
Suddenly He was before her, and Mary gasped as He looked at her.  She was so used to the looks of the villagers that she was shocked at what she saw in His eyes.  She found she could not look away from the compassion, care and hope she saw shining there.  No one had ever looked at Mary that way, especially since she had become sick a year ago.  She saw Him smile. 
Then as He stepped toward her, she saw Him rest His hand on the head of a little girl whose lifeless eyes suddenly sparkled, as for the first time in her life, she was able to see!  She threw her tiny arms around Jesus' leg and giggled.  He beamed at her and patted her head before moving toward Mary.  She stood in awe at what she had just witnessed and faith leapt in her heart.  This was no ordinary man!  This man was from God!  Little Sarah was just healed of blindness!
Jesus reached out His hand toward Mary and she knelt to kiss it and bowed down in worship.  She had seen Him heal and her heart rejoiced in gratefulness.  She was in the presence of One who deserved her homage.  Jesus rested His other hand on Mary's head for just a moment and said quietly, "Arise, your faith has made you well."  Then He was gone in the throng of people calling out His name, begging for His touch.  Mary remembered rising slowly from the ground, the noise of the crowd fading as they hurried to catch up with Jesus.  She stood alone suddenly, staring down the street at the crowd.  His words burned within her, "Arise, your faith has made you well."
Mary trembled as her faith in the Healer swept over her.  She looked down at her hands.  The boils were gone.  And the skin condition that had left her hands gray and scaled had been replaced with the creamy, golden skin of her childhood.  Her heart began to hammer, but not because of the plague that routinely squeezed the life from her heart and lungs.  In fact, she could breathe more freely than she had done in months!  Her headache was gone.  Mary realized that although she usually could only stand for brief periods of time without her legs suddenly collapsing, that strength surged through her body!  There was no weakness…there was no muscle collapse.
Mary's heart pounded with the realization of what had happened to her.  She was healed.  This man of God, with such compassion in His eyes, had known her needs and healed her without a word from her own mouth.  She hadn't time to call out to Him for healing when she witnessed Sarah's; she had just bowed in worship of this God-man.  And He had healed her too!
"Mary!"  Mary was startled as she was brought back to the present.  Salome had asked her a question.  What was it she had said?  "Mary!  How are we going to roll the stone away?"  None of them had thought of this when they started out for the tomb.  "The Master will see to it," Mary said quickly.  Then she hesitated, looking into the eyes of the other two women as the reality of what she had just said and where they were going struck them with new grief.
How often had they said those words over the years as they had traveled with Him and the other disciples?  As they helped, as they cooked and served meals and set out sleeping mats; as they moved from town to town, sometimes with abundance and sometimes with little provision, they had often experienced circumstances where questions and doubts would arise.  And yet, each time, the food was enough, the lodging was enough, the provision was enough.  They knew it was because of the Master.  He was their Teacher, their guide and their God.  He was Messiah.  They saw the miracles, but more than that, they saw the kingdom of God through His teachings.  There was hope!  Messiah was here!
Mary looked at the women and tears streamed down their faces, mirroring hers.  "The Master will see to it."  Those were the words that came from her lips.  The words that came from her heart.  But none of that was true now. The death of hope crushed Mary's heart.  She shuddered.  Partially from the damp gay mist that hung heavy around them, but the real depth of her shudder came from her soul.  What would they do?  About the stone?  About living life without Him? Mary's heart cried out silently to Jehovah, "Please.  Will You not grant this one last chance to serve my Master?"  The cold chill of silence gave no answer to Mary's spirit.
She lifted her head and gazed upward, her prayer lifted to the Father, silently seeking communion with Him.  As she lowered her gaze, through the dim light of the pre-dawn she could see the tomb ahead of her.  She blinked, then quickly turned her eyes to the other women.  They stared ahead, eyes riveted on the scene before them.  No one said a word as they grasped each others' arms and ran toward the tomb.  The stone was gone!  It was not in front of the tomb, but pushed aside!  With fear, the women moved closer, then began to weep.  Someone had stolen His body!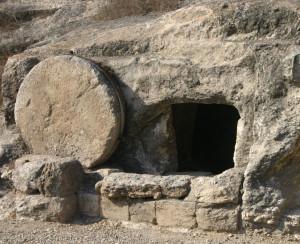 There were no words to express the anguish dashing their hearts.  With tears falling, the women turned to each other in fear.  James' mother and Salome gazed at Mary, grief overwhelming them, causing their eyes to grow large and dark.  Mary saw the fear that she felt mirrored in their eyes.  They wanted to go home. All this was too much to comprehend after the terrible days leading up to the crucifixion of their Master.  Mary drew into their arms for a moment before urging them to return to their homes to rest.  "I will tell Peter," Mary said, "Do not worry.  I will tell Peter.  He will know what to do."  The women drew together one last time to gather strength and then parted to go their separate ways.
Peter and John and the others looked at Mary without saying a word, but their eyes showed a mixture of grief, disbelief and pity.  Poor Mary.  This was obviously too much for her.  Peter sprang up and rushed from the door of the house, no longer fearful of who might see him or associate him with the King of the Jews.  John followed, assisting Mary and talking quietly with her as they journeyed back to the tomb.
Suddenly, up ahead, Peter stopped still.  John glanced at Mary and then over Peter's shoulder. Mary was right! The stone was rolled away!  They both looked at her and then back at the tomb.  Peter bent to glance inside but John pushed past him and walked into the sepulchre.  The grave clothes were there!  And the special napkin that had covered their Teacher's face was folded and set aside!  What could this mean?  There were few words exchanged between the three, Peter and John inside the tomb, and Mary sitting on a stone nearby.  The sun was beginning to rise and melt the gray mist of dawn away, warming the grass and the tiny white flowers that fluttered now in the soft breeze.  Mary noticed none of that.
"Where have they taken my Lord?" she whispered.  Peter and John told her they needed to go back to the house to tell the others.  Mary shook her head.  "I just want to stay here," she said.  Peter and John looked at each other in concern.  They didn't want to leave her here.  Alone.  In her grief.  And yet they must tell the others.  They must come up with a plan of what to do next.  They looked at her again, urgency flashing in their eyes, but Mary just shook her head.
"Come to us when you can," John said softly, and Mary nodded as she starred off in the distance, tears glistening in her eyes again.  She didn't hear them leave, she was lost in her thoughts; her healing, His traveling ministry, His teachings, His righteousness, His arrest, His beating, His crucifixion, His death.  Hope died within her. It was over.  There was nothing left to hope for.  He was gone.  Her Master, her Teacher was gone.  Her healing didn't seem to matter now because now there was no one left to minister to.  Was it all in vain?  Had she put her hope, her future, her life into the hands of Someone who was dead? Weeping overcame Mary as she sat on the stone a short distance from the tomb.  Turning sorrowful eyes to the tomb, Mary saw two men.  She was not surprised by their presence as it was customary for the gardeners to be working in the early morning before the heat of the day arrived.  The man said to her, "Why are you weeping?"
Mary thought it strange for one acquainted with this garden tomb to wonder at her tears but answered him saying, "Where have you taken Him?"  She glanced to the far side of the garden to see if there was another tomb nearby.
"Mary!"  The gentle, yet commanding voice was the only one like it!  Mary quickly turned.  "Teacher!"she cried out.  A smile flickered through her tears as she bowed down in worship before Him, just as she had done many years ago.  She reached for His hand.  He gently told her, "Do not cling to Me, but go tell the brethren that I am ascending to my Father and your Father, to my God and your God."  His eyes shone with compassion and grace as He smiled at her faith. 
Mary rose from the ground, her eyes fixed on the Lord, hope dawning within her at His words.  He was alive!   The Master was alive!  Hope was not dead.  Hope stood before her and promised eternal life.  The Lord had risen!  A smile started within her heart and burst onto her face!  "Messiah!" she whispered.  "Messiah!"  His words were true!  Because He lived, she would live also!  She rushed off to join the other disciples.  She had much to tell.  The greatest news of all!  She had seen the Messiah!  The Lord had risen! "Death had lost and life had won, for morning had come."1 
 By Guest Author Cindy Walker
First published April 2012 on SGM Radio website. For current features click HERE.
1. "Then Came the Morning Lyrics." Lyrics.net. STANDS4 LLC, 2015. Web. 27 Mar. 2015. <http://www.lyrics.net/lyric/8442675>. Written by: CHRISTIAN, CHRIS/GAITHER, GLORIA/GAITHER, WILLIAM. Lyrics © Warner/Chappell Music, Inc.
Tags:
Easter
,
Jesus
,
Mary Magdalene
,
sgm radio
,
Then Came the Morning
Posted in
SGM Radio
,
special feature
,
Uncategorized
|
Comments Off

on Then Came The Morning
Written by Staff on January 6, 2015 – 2:27 pm -
Once in a while you happen upon an artist that completely defies genre definition. If you hear a clip of the Chrisagis Brothers on You Tube, you might consider that they are Contemporary. Someone else might say they are Christian Comedians. Some others might qualify them as Children's Entertainers. One listen to the recent "Lovin' Out Loud" with the boogie-woogie piano and you might think they are more of the Country/Southern side of the spectrum. What is undeniable is that the Chrisagis Brothers and their ministry team are singing their message of Christ's love for the world to hear, regardless of the label they might be given.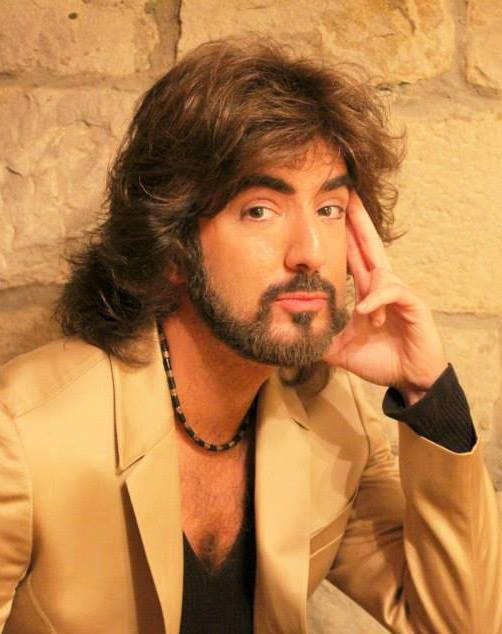 Brian and Shawn Chrisagis are identical twins who began singing at the age of 16. "I was so shy that I passed out and then I hit my eye on the doorknob in the bathroom because I was that nervous to sing," says Shawn. "I was bleeding everywhere but once I recovered and got prayed over the show had to go on, so I sang with my brothers with a patch over my eye from the bleeding. How embarrassing!" From singing with their brother while their Mother preached, the twins went on to using puppets on a Children's television program. After winning awards for their programs, Brian and Shawn began recording original music that ranges from Christian Pop to Country/Inspirational/Worship.
The musical influences of the brothers span from Farrell and Farrell, Russ Taff and Larnelle Harris to The Beatles, The Judds and Bon Jovi. They have used these influences to create their own sound, with a message that touches the heart of God and His people.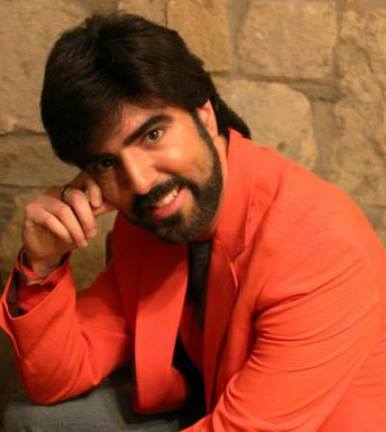 "We want everyone who comes to our concerts to know that Jesus loves them and that they are special," says Brian. "The message is: 'For God so loved the world that He gave His only begotten Son that whosoever believes in Him will not perish but have everlasting life." There is no sin too bad that it can't be forgiven and we are all sinners saved by grace who need a Savior. The concerts we do never talk down to folks but stir them up with a roller coaster of emotions; like laughing, singing, crying and being moved to receive when we do altar calls. We always end the night with people praying the prayer of salvation. People really are touched and leave the concerts different from how they came." Read more »
Tags:
Chrisagis Brothers
,
Christian artists
,
Christian Music
,
gospel music
,
sgm radio
Posted in
artists
,
SGM Radio
|
Comments Off

on Chrisagis Brothers: Winning The World By Any Means
Written by Staff on December 4, 2014 – 2:13 pm -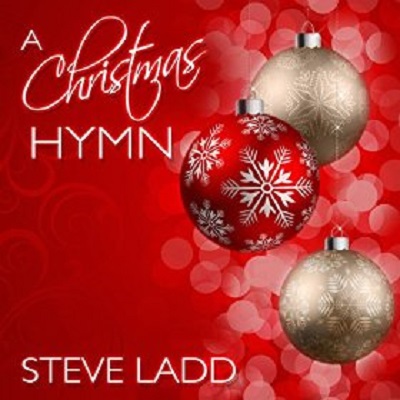 Leonardo Da Vinci once said "Simplicity is the ultimate sophistication"1. That quote was the first thing that came to mind when I played this new album of Christmas songs.  Pair a virtuoso pianist with an exceptional singer and you get sophistication. Steve Ladd is that exceptional singer, and the Gaither Vocal Band's piano player Matthew Holt is that virtuoso! Holt arranged every song on this album. The recording was produced by Ladd and Steve Allen.
The album starts out with 'Angels We Have Heard On High' and the piano introduction is so wonderful, tasteful and to the point. When Steve Ladd joins the already great music, it instantaneously becomes stellar. Just Steve with a piano….is heavenly! What a voice this wonderful brother has. Matthew Holt's piano playing reminds me of John Pantry's piano playing….very nice!
My favorite Christmas song is next 'O Come, O Come Emmanuel.' Again just that voice and those ivories. Christmas songs are the ultimate opportunity for group singing, for harmonizing, and the melodies lend themselves to all that, and of course the 'together' oriented holiday attributes to that feeling. Not once throughout the album have I noticed the absence of background vocals; not once. Steve's voice has such clarity and the semblance of innocence. Such a pristine tone that he doesn't need any other singers.
'El' is the Hebrew word for God and 'No' means birth, NO-EL….birth God. 'The First Noel;' what an awesome tune this is. In its current form, it is of Cornish origin, and it was first published in 1823. It is usually performed in a four-part hymn arrangement by the English composer John Stainer, first published in his Carols, New and Old in 1871. Steve totally nails this magnificent song.
An album with the title 'A Christmas Hymn' could not be considered complete without 'Silent Night.' To me Gold City's version of this evergreen was the best ever! And in a group setting they still are the best, but as a solo this position goes to Steve Ladd! Wonderful playing and singing, can't say it enough, you will have to listen for yourself. Like Walt Whitman said; "simplicity is the glory of expression"….my writing is anything but simple,  and therefore can not accurately express the brilliance of this recording.
'God Rest Ye Merry Gentleman' opens with a ridiculously good piano intro. Wow, this is the best I've heard Matthew Holt play! This song was never my favorite, I could stand The Cathedral Quartet singing it, but all other renditions I usually skipped. The credits for this rendition's captivating quality goes to Holt!
Next is another personal favorite Christmas tune. Again Gold City held the favorite spot for nearly twenty years (that's when I first heard their rendition), and now there's Steve Ladd knocking 'Away in a Manger' out of the park. It's all about the respect for the original melody. And the lyrics are so easily understood due to Ladd's great diction. Tasteful and accurate piano playing embraces the voice, this isn't just great accompanying, this is the song; it's not about the guys anymore. It's inexpressible. And the inexpressible which  can only be expressed by two things: music, or silence!
'What Child is This? Composer William Chatterton Dix was an insurance salesman. At age 29, he was bedridden for months due to a near fatal illness. During this trying time Dix began to write hymns. The most memorable of his songs is "What Child is This?" Beautiful song set to the melody of an old English folksong. This rendition is truly one of the best I ever heard!
'It Came Upon a Midnight Clear' again a treasure to my tiny Christmas music collection. I only enjoyed a few Christmas albums. Here's that shortlist: Gold City (Parker/Free era), Elvis (with Imperials), The Imperials (Taff era), Harry Connick Jr.. And now Steve Ladd is added.  It is getting boring, I know, but I'm excited by this album!
What a joy this album is! Brought joy to my world, a world that can use some. 'Joy to the World.'  Steve Ladd is a singer, his voice never is boring, he's one of those tenors that you can listen to all day! There's not many that I can stand listening to for the length of an entire album!
Knowing Steve personally I can sense the integrity and love this guy has for music, singing and his fellow-man. I know he is the real deal! That sincerity is reflected by his pure voice. He lives by a simple standard, he loves his Lord, and lives that to the fullest! If one quote is fitting for this album,artist Leo Tolstoy said it best:  "There is no greatness where there is no simplicity, goodness and truth."2
To order this CD and more from Steve Ladd  visit http://steveladdmusic.com/
By Auke Bijlsma
For this review and more from Auke Bijlsma visit http://vintage1966.me/2014/11/20/review-steve-ladd-a-christmas-hymn/
Notes:
1. http://www.brainyquote.com/quotes/quotes/l/leonardoda107812.html (November 24, 2014)
2. http://www.brainyquote.com/quotes/quotes/l/leotolstoy153759.html (November24, 2014)
Special to the SGM Radio website.
For more reviews, features and live Christmas music,  head to http://www.sgmradio.com/
Tags:
A Christmas Hymn
,
Auke Bijlsma
,
Christian Music
,
christmas music
,
gospel music
,
sgm radio
,
southern gospel
,
Steve Ladd
Posted in
artists
,
SGM Radio
|
Comments Off

on CD Review: Steve Ladd 'A Christmas Hymn'
Written by Staff on November 7, 2014 – 12:00 pm -
I love free swag, whether it's a stuffed owl from the local phone company or a squishy stress ball shaped like an apple from a life insurance agent. I especially love receiving music from artists that I've interviewed – and yes that is a not-so-subtle hint. I know these gifts are given for business reasons, either for what has been done or what might be done. I'm okay with that because it's all up front. The strings attached are easy to see.
Have you ever been offered a gift with expectations attached that make you hesitate? Instead of saying, "Thanks!" you put your hands back in your pockets and walk away. Maybe the hidden agenda was something you just didn't want in your life. Perhaps you thought the gift was too good to be true, even with the strings attached. Or perhaps the acceptance of the gift would cause a ripple effect that you didn't know how to deal with.
When Jesus was on earth, He once asked a blind man if he wanted to be healed. At first glance we might wonder why He would ask such a thing. Of course Bartimaeus would want to be able to see! Who wouldn't?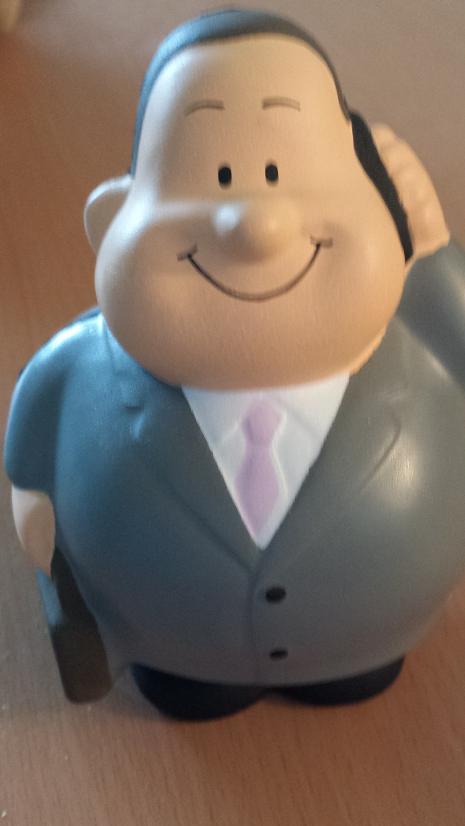 A closer look at the culture of the day makes this question more understandable. In those days, a man had to have the approval of the Roman government to be able to beg for money. Upon receiving this approval, he wore a special garment showing he could receive alms. In our terms, it was his disability card to receive social assistance. The cloak was his guarantee of an income, no matter how meagre.
If Bartimaeus accepted Jesus' offer of health, he would immediately lose his source of income. How much was it worth to him to give up guaranteed funds for a completely new life? For Bartimaeus, it was worth everything. He rose up, threw off his cloak, and asked Jesus to heal him.
Today Jesus offers us peace, joy and hope. But sometimes we only see what we might have to give up to accept those gifts. Maybe we have to give up habits that we enjoy or even a dream that we have cherished. Unlike Bartimaeus, we long for the comfort of the beggars' cloak, the familiar everyday drudgery, rather than the amazing potential of a closer walk with the Almighty Unseen.
God's gifts to us, unlike the free swag of the telephone company, are not meant to get something from us in return. He doesn't demand repayment or expect our 'business'. However in receiving these gifts we begin to understand the responsibility that is ours and we make the decision whether to invest these gifts in things eternal, or to squander them.
We see around us instances of great gifts given to people who are not able to utilize them effectively. People win millions of dollars in the lottery only to squander it all and end up owing more than they did initially. A generous parent gives a sports car to a teen who has not had the experience to drive it well, and the gift results in a great loss.
The difference here is in the Giver. God knows our hearts and He knows what is the very best gift He can give to you. Today He offers first and foremost a relationship with Him through His Son. Jesus gave His life, the most precious gift of all, that we could receive His life in us. It's supernatural and unexplainable, yet He offers this gift because He loves each one of us.
As with most gifts, it is up to me and to you to accept it. We may be more concerned with our everyday lives and prefer the beggars' cloak to the 'crown of life' He offers. We may look for the strings attached and decide that the price we pay by letting go of the past is too much. So many people don't understand this incredible offer and say "Thanks, but no thanks".
This Thanksgiving, my prayer for you is that you say "Thanks" to Jesus for His incredible gift. The only string attached is abundant life here, and eternal life to come. The ultimate in free swag and so much better than a stuffed owl.
Reality Check by Lorraine Walker. First Published November 2011 by SGM Radio website.
For current features and devotionals, log on to http://www.sgmradio.com/
Tags:
Christian
,
Jesus
,
Lorraine Walker
,
Reality Check
,
sgm radio
,
thanksgiving
Posted in
SGM Radio
|
Comments Off

on Thanks But No Thanks – Thoughts on Thanksgiving
Written by Staff on October 23, 2014 – 1:40 pm -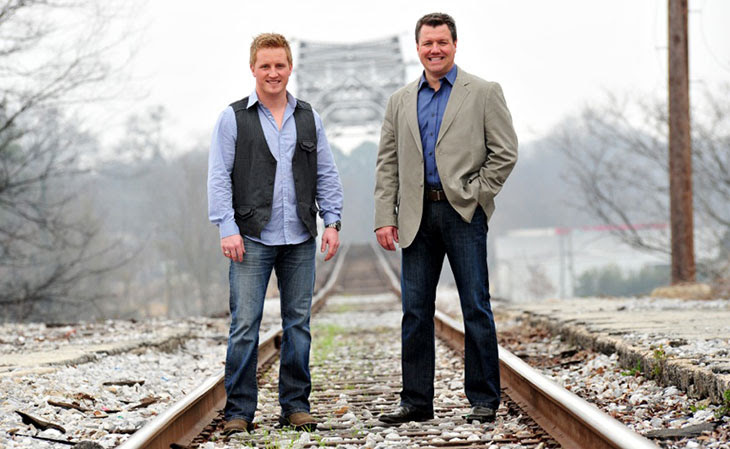 Jonathan Wilburn has been around Southern Gospel for as long as he has been alive. Son of Elaine and Jackie Wilburn, Jonathan learned his craft at the knees of one of the best duos in Southern Gospel. He sang with his parents until the age of 16 and then moved on to anchor the lead position of the award-winning Gold City Quartet for several years. His powerful voice now blends well with his son, Jordan, as they sing together in Wilburn And Wilburn, carrying on the family tradition as they sing about their faith. [Editor's note: article first published December 2013]
Jonathan Wilburn has always been the friendly extravert who naturally falls into the position of group spokesperson. Just as he has had to answer the same questions from interviewers all his life, he must at times tire of giving the same answers. For our "In Depth" article, we tried to find out some different things about Jonathan that you may not know. We have tried to let Jonathan tell it in his own way.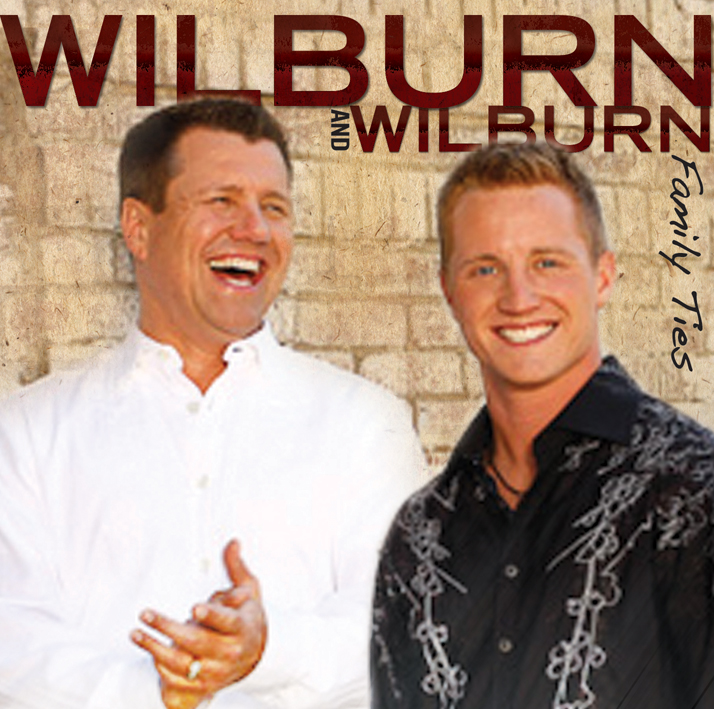 Jonathan began singing with his son Jordan in 2011, releasing their first CD, Family Ties. In 2012, they won the Singing News' Horizon Group of the Year, with Jordan picking up the Horizon Individual Award. It seems like their group began at the top and stayed there, but Jonathan says it wasn't as easy as it may have appeared.
"Getting started in a new business or venture is never easy but in our case was made some what easier due to the fact that I traveled singing Southern Gospel Music for most of my life up until 1996. That is when I took the lead position with Gold City. I stayed with Gold City for 12 years until 2008.
Jonathan continues, "That was a tough decision when I felt it was time to leave. Gold City had become like family to me. Tim Riley and Daniel Riley were great to live with and work with over those years. I could not have asked to be treated any better than I was with Gold City. My decision to leave was completely personal and all my decision."
"During the time I was off the road, working at a local Ford dealership, I began to notice that my son was developing as a singer himself. I would come home and all he wanted to do was watch or listen to Southern Gospel music. That is when I began accepting some dates for us to sing from time to time. One day at work God spoke to my heart. He said all He needed was a father and son to tell folks about The Father and The Son! Now I know there are some who might say, "Yea we have heard this before." I will tell you this: my position as one of the top sales people at Ronnie Watkins Ford brought home a good living! This was not for fame or money. It is what God laid on my heart, period. It makes no difference if anybody believes that or not as long as God and I have it worked out. I guess I learned that from my Dad, Mr. Jackie Wilburn."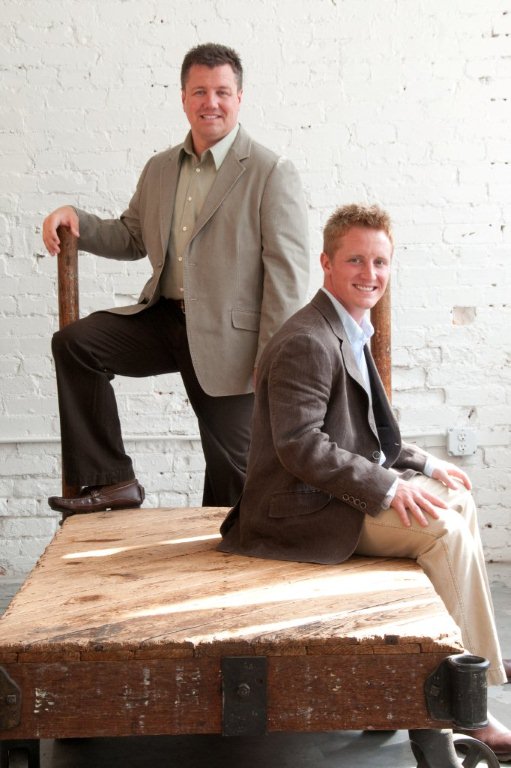 "Wilburn and Wilburn was not an over-night success, by no stretch of the imagination!" Jonathan continues, "I have been singing now since I was 12 years old. I remember our first National Quartet Convention in Nashville, Tennessee and hoping one day to be able to sing on that stage. Well after a lot of hard work over the years, God has blessed me with an opportunity to sing and travel with my son Jordan. We have had some great songs written by some of the best writers in Southern Gospel music. That is the key! Good songs with good music."
God has taken Wilburn and Wilburn along a path of rich blessing. "We were signed by Daywind Records with an awesome support staff there, then a very highly-sought-after booking agent, Michael Davis at The Dominion Agency. We have a great producer in Ben Isaacs. We also have wonderful support from pastors, promoters and many others that have become our friends over the years. God has truly blessed our efforts. It has not all been easy. This is hard work keeping a ministry on the road. I have a whole new respect for my dad and Tim Riley!"
Jonathan shares what it has been like over the last three years. "Traveling with my son Jordan has already been a great trip. We travel about 120 dates a year. Some may ask, "Is that healthy for a father and son to be together that much?" Well, Jordan and I have a unique relationship. We have always been able to just be very truthful with one another and get passed stuff. That means a lot when traveling. It's putting disagreements and problems in the rear view mirror. He is my son who is also my best friend. He has even become more special since he and his wife, Lauren, are expecting my first grandchild. We know it is a little girl. My, my, my, I am done. Stick a fork in me because I am going to spoil that kid to death!" 
For the time being, Jonathan and Jordan travel light. "Right now it is just two men and a truck," Jonathan laughs. "I am going to try to add a utility picker one day, but for now economics won't allow us to hire anybody. I will not hire a musician unless I can take care of him. From time to time we have a dear friend from Georgia, Jim Cox, who helps us drive on the longer runs we are required to make."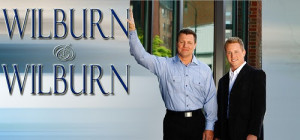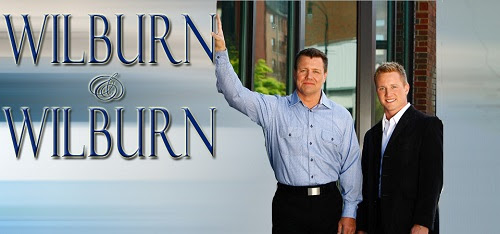 It is obvious that Jonathan loves his current career and singing with his son. However, there is a part of him that is still is a quartet-man. He says if he could sing with anyone for just one performance, it would be in one of the most beloved quartets of all time. "I have a wide selection of groups that I have loved and listened to over the years, but if I could just pick one that I have never sung with it would be The Cathedrals; the era with Danny Funderburk, Gerald Wolfe, Mark Trammell, Glen Payne and George Younce!"
However, as this is a dream that won't come to fruition until all the members reach Heaven, we had Jonathan pick out some singers that he would choose in order to increase his current duet into a quartet. His choices for bass vocalist would be either Gene McDonald or Aaron McCune. On tenor, he would pick Steve Ladd or Jay Parrack. "I believe these four guys to be some of the best artists not traveling with a group full-time in gospel music!"
With Christmas swiftly approaching, Wilburn and Wilburn turn their thoughts toward home and hearth. "Christmas is very special to all of my family," says Jonathan. "This is going to be a very special one, though, because both of my children are married now and we will be together for the first time. We always go to my Mom's, Elaine Wilburn's, on Christmas Eve. It is a tradition that has been in our family for over 40 years. I have never missed a Christmas Eve night on Wilburn Lane in Carthage Tennessee. Family and friends from all walks of life gather at my Mom and Dad's house to celebrate the birth of Jesus. Yes, we really celebrate. I ain't talking people forced to be there. We get there early and stay late. Singing, testifying, eating, telling old stories and yes we love it! Just family and friends enjoying each other's company. The love we share on this special night is awesome. It may be a little too "country" for some folks but we like it just the way it is. Sometimes there are just as many outside as there are inside!" Jonathan laughs. "We always have a tender Tennessee Christmas!"
With the end of the year in sight and a new one just around the corner, we asked Jonathan what his goals were for Wilburn and Wilburn in the coming months. "I hope and pray Wilburn and Wilburn will stay in the will of God in 2014. I am not sure where that will lead us, but we pray He gives us enough wisdom to pursue the things and set the goals that will bring Him honor and glory."
Jonathan has always been open and vocal about his desire to see lost hearts come to know his Lord and Savior. His music with Jordan is all about ministry and reaching those who are hurting and alone. Therefore, it was no surprise to hear his favorite scripture and a little Wilburn preaching too. "Romans 10:13- For whosoever shall call upon the name of the Lord shall be saved!" Jonathan continues, "This scripture is not just speaking to the lost souls. When Jesus was on that boat, with His disciples, they thought everything was going to be fine as long as Jesus was just there. Well the storm came, the lightening flashed and the thunder rolled! They were in fear for their lives. Then one called out to the Master! Remember Romans 10:13. Jesus got up from his sleep, walked out on deck and just spoke: "Peace, be still" and the waves fell, the thunder and lightning ceased. We are seeking for Jesus and the peace He brings but very few are calling on His Name! I will tell you this: if you are not in a storm, you are headed for one or coming out of one. Remember Rom 10:13 and before you go under, just call on Him. He will see you through!"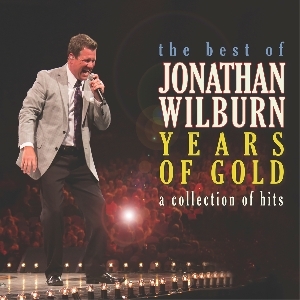 It's good to see a family tradition of faith that lasts throughout generations. The kind of personal faith, like that of Jonathan Wilburn, is more than something inherited; it is the kind of spiritual change that is experienced deeply and daily. We are so thankful that Jonathan is continuing on the tradition of communicating that kind of faith to his generation and beyond.
By Lorraine Walker
First published by SGM Radio website  in December 2013
For current features on SGM Radio website, please visit http://www.sgmradio.com/
Tags:
Christian Music
,
gospel music
,
Jonathan Wilburn
,
Jordan Wilburn
,
Lorraine Walker
,
sgm radio
,
southern gospel
,
wilburn and wilburn
Posted in
artists
,
SGM Radio
|
Comments Off

on In Depth With Jonathan Wilburn
Written by Staff on October 16, 2014 – 1:22 pm -
By Miles Pike
Over my years of road ministry I've worked with many popular artists and not very many have struck me as just good ole folks. Being a country boy myself, I love being able to sit down and talk with fellow singers about the Lord, music, hobbies, and just feel at home with them, like they are a long lost relative. Mark Bishop is one of those types of people. To know him is to love him and his sincerity shines out in his music, his concerts, and his Christian life toward others.
Mark is a longtime fixture in Southern Gospel music and one of the most successful. I could list many accolades that the fans and industry have bestowed upon him through his years with The Bishops and now as a soloist, but you can go to his website and read his bio about that. I want you to have a minute to get to know the man behind the mic. I was honored to have a few minutes to have an interview with him recently and you can listen in below…
Miles: I am a big fan of your music and songwriting, but like many of those familiar with the Southern Gospel field, I first knew you with your family trio, The Bishops. I spent many an evening as a teenager sitting on the front row when the Bishops would come to town. Let us know how the family is doing and if you get together to sing occasionally.
Mark: Thanks Miles for the compliment. I'm glad that you enjoyed our music. We had a lot of fun when the group was out traveling; of course it was a lot of work too and many, many days away from our families. These days, my dad is pastoring a little country church here in east-central Kentucky and that's where my family goes. Mostly my wife and daughters go because I am usually out singing somewhere. My brother Kenny works in the state capitol, involved in politics. He has always enjoyed that atmosphere. After the group disbanded in 2001, I kept our three-day festival in Berea, KY going and for a few years we would get together and sing for that, but we haven't sung together now for a few years. Everyone has just gone their own direction.
Miles: I'm sure you've written hundreds of songs since you began your musical journey. What are three of your favorites and why? And what song do you wish you would have written?

Mark: That's always a tough one because I like them all depending on the mood that life and circumstances have put me in. A song to me is really just a snapshot of what the songwriter was experiencing at that moment of their life. But it's true that some songs seem to become more timeless. Favorites? I guess I have always enjoyed singing "You Can't Ask Too Much of My God" because it is such a wonderful realization that He is literally bigger than any problem I will ever have. It has a catchy tune and I felt as a songwriter that the first verse in that song was very clever and worked well as a hook to get you into the rest of the song.
I also enjoy singing "Can I Pray For You" just because I still have so many people come up and request it, saying that it had truly ministered to them in a time when they needed to be encouraged. What more could you ask of a song than that? Another song that I enjoy singing was from that same album. It is called "I Got Here As Fast As I Could" and it tells the story of a person's entire lifetime in just a few short minutes. Yet still it somehow seems to convey the ups and downs of a life well lived and experienced. It has a certain amount of melancholy but a happy ending that promises us a wonderful reunion someday with the ones that we love. I guess every song has a story, but these are three that still resonate with my audiences today.
Miles: Obviously it is God that blesses us as we work for Him, but what do you consider your most noteworthy accomplishment in the time you've been on the road?

Mark: This will probably sound like I am trying to be clever or something, but I honestly have never focused on accomplishment in my music career, to the degree that I might have had more number one songs or more accolades if I had only been more ambitious. That's not to say that the Lord hasn't blessed me with a lot of things; by myself and with the group, I have had a lot of wonderful things happen in my career. But that was the Lord. It certainly wasn't me. Maybe this is the introspective songwriter dude coming out, but when I think about myself at the end of this journey and I think about what were the important things, my answer will be: "Was I a good husband to my wife and was I a good dad to my daughters? Did I shower them with love and attention at every opportunity? Did I make them feel good about themselves?" Well, honestly, I'd take that over whatever my songs might do after I am gone. My love for my family runs achingly deep.
Miles: What are some interests or hobbies that you have that may be a surprise to the fans of your music?

Mark: Well, I don't know if it would surprise anyone or not, but I love sports. I am a Kentucky basketball fan (of course) and a Cincinnati Reds fan. We love going and watching games when we can. It's a relaxing evening when we are at the ballpark. My daughters have always played fast pitch softball so we spend a lot of evenings at the ballpark watching them. When I am home, I serve as the announcer at the high school home games. I love to hunt and fish when I have the time. I love to work in the yard, believe it or not, doing landscaping and getting my hands dirty. I guess I got that from my dad.
Miles: What do you think about when you are singing? What is a Scripture verse that has helped mold your thoughts and actions toward an audience and toward what you do as a minister?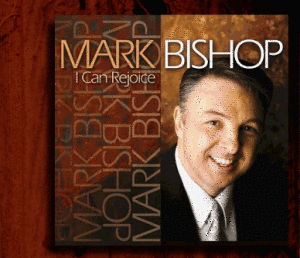 Mark: Well, I try to be in the moment when I am singing so I just totally immerse myself in the lyrics and the melody. The lyrics most of all because as anyone who has seen me can attest, I am really up there just telling stories. It just so happens that I am telling them with a song. As far as scriptures go, they are as unique and specialized as songs so that really depends upon the situation. If I feel like I am facing an uphill battle, I might think of Philippians 4:13… or there have been times when Corinthians 4:16 through 18 have given me comfort. I really find myself enamored with all that the Apostle Paul had to say to the church. It's some of my favorite reading in the Bible.
Miles: What else is going on in your ministry that you would like to share with the readers?

Mark: Of course I am always writing songs and I am already working on new material for my next album, though we don't have a date set for its release. [Editor's note: article first published in April 2013] My current album I Can Rejoice is doing well and praise the Lord that the radio stations are playing the songs. I am excited about a few upcoming concerts that I think folks will really enjoy. At the end of June, I will be joining some of my songwriter friends and peers, including Phil Cross, Gerald Crabb and Squire Parsons, for a special Song of A Lifetime concert in northern Georgia. That is a concert that folks won't want to miss and will be worth the drive from about anywhere. Folks can learn about that at my website or at our Facebook page. Just search for Mark Bishop Music and you'll find us. We are also looking forward to next year's Singing at Sea cruise. Come join us for that. If folks would like to keep up with our music ministry, they can subscribe for free to our email newsletter that comes out about once a month. They can do that on the main page of our website.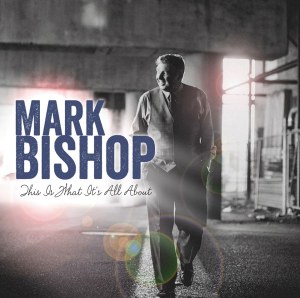 Miles: Give me a Twitter sized thought that you would like the readers to take to heart.

Mark: I don't tweet or twitter but by that I guess you mean something succinct? I'll just say, "Be true to your heart and your beliefs, don't sell yourself short. You're stronger than you think."
Be sure to visit Mark's website at www.MarkBishopMusic.com and read more about him and see where he'll be in concert near you! You won't regret taking an evening to go sit and listen to what he has to offer.
Thanks for reading and if you would like to suggest someone to me for a future interview, email me at miles@milespikemusic.com.
By Miles Pike
First Published April 2013 on SGM Radio website. For current features visit http://www.sgmradio.com/
Tags:
bluegrass
,
Christian Music
,
Cincinnati Reds
,
gospel music
,
Mark Bishop
,
Miles Pike
,
sgm radio
Posted in
announcements
,
artists
,
SGM Radio
|
Comments Off

on Artist to Artist: Mark Bishop and Miles Pike
Written by Staff on October 9, 2014 – 11:27 am -
SGM Radio was thrilled to chat with the delightful Karen Peck Gooch, during our 2013 "In Depth With" series. We are excited to learn that Karen Peck and New River were the recipients of a Dove Award last night for their hit, "Revival."
Karen Peck is well known to Gospel Music fans, having begun her singing career in 1981 with The LeFevres who then became known as The Nelons. Ten years later, Karen Peck and New River (KPNR) was born as Karen fulfilled a dream to travel full-time with her sister Susan. Today, Karen's beautiful, soaring soprano voice is still joined by Susan's melting alto vocals. The Peck sisters are joined by Jeff Hawes, who adds a rich lead/tenor that makes Karen Peck and New River an audience and radio favorite.
When asked to tell us something about each of the group's members, Peck says: "Susan is loyal. Jeff is committed. Rickey is stable. Matthew is witty and smart. Kari is witty and organized. Trip is funny but is a great bus driver." About herself, Karen says she has a "genuine love for people". This love shows through Peck and her group, both onstage and off. The KPNR team has melded together to become a cohesive unit that continually strives to give their best. The trio has seen the fruit of their labors with several acknowledgments and nominations in Christian music awards.
Karen Peck and New River are multi-award winners with The Singing News and the Gospel Music Association's Dove Awards. They have been nominated for Grammy Awards three times and many of their songs have reached number-one status on the Singing News radio charts.
Reach Out is the latest project for Karen Peck and New River, and the current single, "Sustaining Grace" is receiving a good response. Reach Out received two Dove Awards and has garnered at least two number-one songs at the time of this publication. The trio is in the process of recording a new album to be released this year. Karen also recently released her solo CD entitled How You Walk The Miles, to the delight of her many fans. Her lovely soprano is instantly recognizable and her passionate delivery makes each song an instant favorite.
With over 30 years in Gospel music, Karen Peck has sung hundreds of songs. However, "Four Days Late" is still her favorite song to perform because, she says, everyone can relate to the song. The Singing News proved the popularity of the song with the choice of "Four Days Late" as 2010's Song Of The Decade.
Karen Peck seems to have accomplished so much in her illustrious career, but in the last couple of years she experienced something new: performing in the film "Joyful Noise" starring Queen Latifah and Dolly Parton. "I had a wonderful experience filming this movie!" says Peck. "It was one highlight of my career. I walked away feeling very proud to be a Christian and meeting actors that proclaim His name! Right now, no plans have been made to do another movie but I'm waiting next to the phone!"
Karen Peck is not only an accomplished vocal artist and movie actress, but also has been honing her talent as a speaker. "I've done several ladies' conferences," says Peck.  "We do an annual conference in October at North Highland Baptist Church in Warrior, Alabama." Peck speaks to the hearts' of women through her experience as an artist, wife and mother. Karen and Ricky Gooch have two children, Matthew and Kari. When asked how she keeps her family strong, Karen replies, "By making sure that we live our lives to the best of our abilities for Jesus Christ."
As a communicator and minister, Peck knows she needs to keep her own relationship with the Lord strong and vibrant. She does this through taking in all she can from Christian speakers and authors. "I love to read Christian books," says Peck. "I also listen to Pastor Jentzen Franklin, Joyce Meyer, Beth Moore, T.D. Jakes and Johnny Hunt." Bible study is also important and she says that one passage that has spoken to her personally is 1Corintians 10:13, which says, "God is faithful."
Relying on God's faithfulness in a new year is important for all of us, as we look ahead to what we hope to achieve. Peck says she has several personal goals for 2013. " This year, more than ever, I want to draw closer to God," says Peck. "To read His Word, and listen to His voice."
Finally, we asked Karen what twitter-sized comment she would like our readers to remember about her. Karen laughs and replies, "I'm really not a blonde, I just act like one!"
For more information on Karen Peck and New River:
Website: http://www.karenpeckandnewriver.com/
Facebook: http://www.facebook.com/karen.p.gooch?fref=ts and http://www.facebook.com/pages/Karen-Peck-and-New-River/81762389595?fref=ts
Twitter: https://twitter.com/karenpeckgooch
Written by Lorraine Walker
First published February 2013 by SGM Radio website. For current features, visit http://www.sgmradio.com/
Tags:
Christian artist
,
Dove Award winner
,
Dove Awards
,
gospel music
,
Karen Peck
,
karen peck and new river
,
Karen Peck Gooch
,
Lorraine Walker
,
sgm radio
Posted in
announcements
,
artists
,
SGM Radio
|
Comments Off

on In Depth With…Karen Peck Gooch
Written by Staff on September 4, 2014 – 12:52 pm -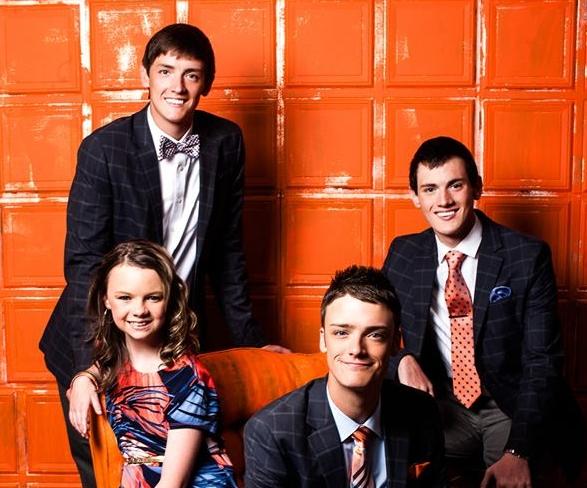 By Rebecca Little Burke
Family groups make up some of the best talent in the Southern Gospel industry. It is true that family harmony is hard to beat, and The Erwin family is no exception to this notion. The Erwins are a full-time evangelistic ministry based out of Edgewood, Texas. Their parents preach in many revivals across the nation and the Erwin siblings accompany in song.
I had the chance to interview the baby of the family, Miss Kathryn (Katie) Erwin, whom I think is one of Southern Gospels sweethearts. If she hasn't captured your heart yet in person, she is sure to by the time you finish reading all she has to say about the Lord, singing, and life on the Erwin bus.
RB: Tell me a little about yourself and how you were introduced to Southern Gospel music.           
KE: "I am 13 years old and have been singing as long as I can remember.  My dad has been in full-time evangelism for 40 years, so church is all I have known.   I remember my brothers always singing and as soon as I started talking, my brothers would place me on the platform at church and have me sing, bow and tell everyone that I liked to "shop at Dillards at the Mall".   As my brother's voices started changing and getting lower, they started teaching me harmony so I could sing the high parts.  I truly love music.  When I'm not singing in church, I play piano and sing.  Singing is all I ever want to do!"
RB: What are some of the most significant milestones for you and the Erwins?
KE: "My brothers were the first group chosen as "Best of the Week" out of all Regional Artists at the 2011 National Quartet Convention (NQC).  That was a HUGE honor.  Then when I joined them full-time, we were chosen to go to Main Stage on Saturday from the Featured Artist Showcase at National Quartet Convention, 2013.  That was the first time for me to sing on Main Stage and I was only 12 years old.  I will never forget that, especially with it being the last year in Louisville, KY.  In 2013, my brothers were nominated Top 10 "New Trio" for Singing News Magazine (that was right before I joined them).  Also in 2013, we were nominated in the first round for "Mixed Group of the Year" for the NQC Music Awards and this year, we are currently nominated for Top 5 "Breakthrough Artist of the Year" for the Absolutely Gospel Music Awards.  We also have been invited to sing on Main Stage on Friday night of this year's National Quartet Convention for its first year in Pigeon Forge. These award nominations and being asked to sing on Main Stage at such a young age is a wonderful opportunity, but without Christ being first in my life, it would all be for nothing.  No award or earthly achievement will ever compare to the night that Christ SAVED my soul.  That is when everything finally "made sense" to me.  My life finally had purpose.  Christ is everything to me, and the reason I sing!"
Katie was saved in a revival meeting this past November 6, 2013. God is good!
RB: What's road life like being the baby girl with three big brothers?  
KE: "Being the only girl on the bus can be a challenge.  We only have one mirror and I have to fight for mirror time.  I try to run in the bus right after sound check so I can be the first one in front of the mirror.  If I don't make it, I have to use the reflection from the microwave or use my cell phone.  When that happens, there is no telling what I will look like on stage! Sometimes I only get one eye complete with make-up.  My mom says I'm the messiest on the bus, but that's just because there is not enough closet space for my shoes, clothes, belts, jewelry and purses.  I'm asking for my own bus for Christmas! Ha ha!  In all honesty, it is great. My brothers spoil me and I pretty much get my way."
RB: What are some of your goals and ambitions for your future?
KE: "It seems like as soon as I have a desire in my heart, the Lord allows it to happen.  I have always loved Jason Crabb and it's always been a dream to sing with him.  Last April, while singing in Myrtle Beach, SC at Singing In The Sun, we were chosen to sing on Main Stage and Jason Crabb was the host for that night.  After we sang, Jason asked Mike Bowling and me to sing "The Lighthouse" with him.  WOW!!!  I was so "star struck" that Kelly Bowling had to feed me the words.  That was a night I will never forget!  Another one of my heroes is Taranda Greene. This past August we had a CD premier concert and to our surprise Taranda was in the audience.  She came up at the end of the concert and sang "Stand By The River" with Kris and me.  I still have to pinch myself when I think about that.   I know I am still so young, and I'm truly thankful for every opportunity the Lord had given me, but, one day, I would love to sing at the Brooklyn Tabernacle and be on a Gaither Video. That's just a couple of my "big dreams." But I get to live a dream everyday I get to sing with my brothers and travel with my family."
RB: What advice do you have for other younger guys and girls that are in the industry or want to be in the industry?
KE: "Proverbs 3:5-6 is what I would tell them. "Trust in the Lord with all your heart and lean not on your own understanding; 6 in all your ways submit to him, and he will make your paths straight."   IT MUST ALL BE ABOUT JESUS!!!  The only way the Lord can guide you is if you make it all about HIM!  The Lord has given me a voice to sing and I hope to point many young people to the only One that can give us a reason to sing and a reason to live!"
RB: What are some things that you want people to know about you as a person that you feel they may not get because of the age, and the nature of you being the baby girl of four siblings?
KE: "I want them to see that I hope my singing points people to Christ.  I hope people will look past my young age, past my ability and see straight to my heart.  My heart has been taken over by Christ.  Before I was saved, it was just another church service or just another concert.  Now it's a lot more than that.  When I sing, I look in people's faces and wonder if they are saved or lost.  I wonder if I'm going to be the last voice they hear before they meet the Lord.  I pray something I say or sing will bless them enough that they will want to know the same Lord that I know, the One who changed everything about me."
RB: What is the Lord currently teaching you as you walk with Him? 
KE: "Over the past three months I have been fighting allergies and congestion.  It's been really hard on me vocally.  However, the Lord has been teaching me to be dependent on Him.  He is teaching me that it's ok if I miss the note.  If I give it all I have and lift up His Name, He is still honored by it.  Please don't get me wrong, I want to be the best I can be for Christ and that includes taking care of myself and my voice, however I'm learning that in my weakness He is made strong.  The times I feel as though I have done my worst, that's when God gets more Glory, and that is what it is all about."
That certainly is what it's all about. I am personally just so proud of Katie and the decision she made to follow Christ. Sometimes it is hard to see that even though you have lived in church your entire life and spend your time sharing the Gospel with others, there is still the need for a personal relationship with the Lord, Jesus Christ. Katie is such a testimony to others and is certainly taking advantage of the wonderful opportunities she is given to share the love of Christ to younger generations.
Editor's note: The Erwins have recently signed with StowTown Records and the Dominion Agency.
For more information on The Erwins: www.erwinministries.com
Facebook.com/theerwinfamily
Rebecca Little Burke writes for the SGM Radio website.
First published March 2014 on SGM Radio website. For current features, click on to http://www.sgmradio.com/
Tags:
Christian Music
,
Dominion Agency
,
gospel music
,
Jason Crabb
,
Katie Erwin
,
mike bowling
,
Rebecca Little Burke
,
sgm radio
,
SGM Radio website
,
southern gospel
,
StowTown Records
,
The Erwins
Posted in
artists
,
SGM Radio
|
Comments Off

on Katie Erwin Of The Erwins
Written by Staff on August 28, 2014 – 10:15 am -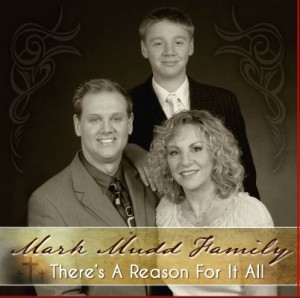 Family groups are part of the mainstay of Southern Gospel and joining the list of beloved artists such as The Speers, The Rambos and The Hoppers, is The Mark Mudd Family from Kentucky. Mark Mudd, patriarch of the family and an artist with the names of The Crossmen and The Veterans Quartet on his resume, has recently begun a solo career. Now he is joined with his wife Rebecca, an accomplished instrumentalist and alto vocalist, and their 15-year-old son Jacob singing baritone and lead, to round out the traditional sounds of The Mark Mudd Family.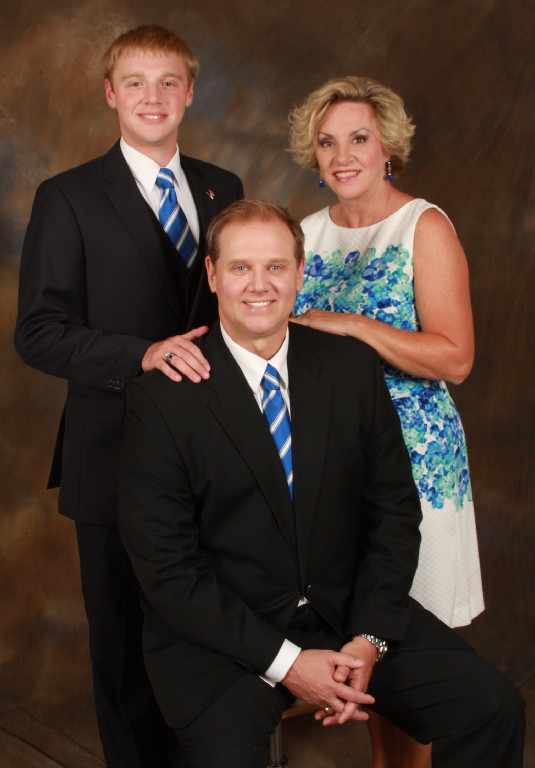 The Mark Mudd Family's debut CD is entitled There's A Reason For It All, which includes older favorites such as "Then Came The Morning," "Steppin' On The Clouds" and "I Love To Call." One cut featured on the group's website is "Peace Be Still," which highlights the smooth, seasoned vocals of Mark and introduces Jacob, capably taking the lead partway through the song. Also on the website is: "When God's Chariot Comes" a joyful number which reminds this writer of The Happy Goodman Family's style.
SGMRadio is happy to put our Spotlight Special on this new ministry and to introduce you to the members of The Mark Mudd Family.
SGMRadio: How and when did you begin singing Gospel Music?
Mark Mudd: I joined my dad's quartet at 16 years old. I started out singing some baritone, playing bass guitar and running sound. I wound up singing bass full-time starting when I was the age of 19. We were a regional group that enjoyed quite a bit of radio success with ten consecutive top 80 songs, including one that I wrote. I sang with that group for 17 years until health considerations forced Dad to retire from singing. The decision was made to disband the group. I immediately joined a quartet called The Crossmen from Morgantown, Kentucky, where I stayed for 11 years as bass vocalist. I struggled for a while with the decision to go out on my own as a soloist. In the fall of last year I officially resigned my position from the Crossmen and have been pursuing a solo career with my family joining me for as many concerts throughout the year as possible.
Jacob Mudd: My first public appearance was on a large river boat called the Belle of Louisville with my grandfather's group at the age of three. I was a hit! I'm not real sure it was because of my singing though! Singing with Dad and Mom is really my first singing endeavor.
Becky Mudd: While I've been singing in church all my life and along with the Statesmen at home and The Travelers on the road as a child, my official foray into gospel music has only just begun.
SGMRadio: Why do you sing Gospel music?
Mark: This is a question I have asked myself many times!  The answer that always comes back to me is that I want to use the gifts that God has given me to tell everyone about Jesus Christ and His saving and healing power.
Jacob: Because it is a wonderful opportunity to minister to others.
Becky: I wish to support Mark in his call to gospel music and to encourage my son's interest and talent, but even more so I want our truly happy family to lift up others, being the salt and light Jesus called all His followers to be.
SGMRadio: What is the goal of your ministry for this coming year?
Mark: We want to be as busy as God wants us to be.  I plan to embark upon a full-time solo ministry very soon with the family singing with me at every opportunity.
SGMRadio: Who are some of your musical influences or heroes?
Jacob: My grandfathers, Larry Mudd and Roger Flener.
Mark: I would say Dad, Big Chief, George Younce, and Jake Hess.
Becky–The Statesmen Quartet and my father's quartet, The Travelers, were my heaviest influences. Singing from a wide variety of musical genres with my family and at church, where we have always enjoyed a strong musical heritage, allowed me to blend in with my naturally contralto voice at a very early age.
SGMRadio: Who are some of your spiritual influences?  
The Family: Pastors and Sunday School teachers at Aberdeen Baptist Church and our parents and grandparents, along with two uncles, who were called to preach at young ages and spent their lives demonstrating the Gospel, encouraging and lifting up the down-trodden.
SGMRadio: What is the best advice you have been given for your ministry? Who said it? 
Mark: Never borrow money to further your ministry because it puts you in a position where you are pressured to sing a certain amount to meet all of your financial obligations. Who said it? The Holy Spirit.
Becky: Both my father and father-in-law have much advice about properly working the microphone, and my dear friend Dr. Sherri Phelps VanUden who is a Julliard School Graduate has coached me vocally. But I've grown up with so many good role models that I can't really pinpoint most of what I try to consider when I sing.
Jacob: No matter what, just sing!
SGMRadio: What is the greatest challenge for your ministry? 
Mark: For me the greatest challenge is to stay fit to minister. What I mean by that is to not only be spiritually, mentally and vocally ready, but physically as well.  We all pray and read the Word together daily, work out physically and practice together frequently to strive to be the best that we can be in order to keep ministering at the highest level.  We want to do our very best at presenting Christ through song.
Jacob: Working with Dad!
Becky: High notes!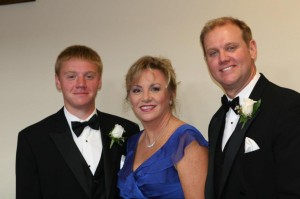 SGMRadio: What is the greatest joy in your ministry?
Mark: Singing the greatest music in the world on stages across the country with the two most important people in the world to me.
Becky: Feeling the message move me and seeing it transform Mark and Jacob and our family and those who attend our concerts.
Jacob: I love singing on stage!
SGMRadio: Mark, how do you balance your church duties with a singing ministry as well?
Mark: For my solo ministry, I try to only book a maximum of three weeks a month so as to allow time at my home church, Aberdeen Baptist. I'm ordained as a deacon there and love to serve. We have made a special commitment however concerning Jacob and Becky. I remember when I was a teenager and I learned that the McKameys made it a point to be at their home church on Sunday morning no matter where they were booked on Saturday or Sunday nights. I have long respected that decision and we feel as a family that Becky and Jacob need to serve at home each and every Sunday morning. Becky is a talented organist and Sunday School teacher and Jacob is very active in our youth group.
SGMRadio: How do you do everything and still manage to have quality family time?  
Mark: Well it has been difficult. As of this writing, Becky and I both have full-time jobs. However, I've spent my working career as a Civil Engineer and always sang on the side. I plan to make a change this year toward full-time solo and family ministry. Becky is a full-time schoolteacher with one more year to go until retirement. Jacob will soon be 16 and wants to be a lawyer. So we plan to focus on his education while ministering. My solo ministry is ready to go anywhere, anytime.
SGMRadio: Becky, how do you balance being a mom, a singer and a Deacon's wife along with everything else that you do? What do you consider the most important thing that you do?  
Becky: I keep three different calendars up to date, with alarms set on my phone for each next event. Otherwise, teaching public school seventh-graders world history, leading youth and teaching Sunday School, singing, and still making sure to tend to the needs of myself and my son, husband, parents, grandfather, etc. would be immediately overwhelming. But with the help of the Holy Spirit, it all comes together.  I never want to become someone who can't enjoy the moments in the abundant life Jesus sacrificed to give us.
SGMRadio: Jacob, what do you like most about singing with your family? 
Jacob: It allows me to experience the road with them.
SGMRadio: What is the least fun part? 
Jacob: Practicing.
SGMRadio: Do you hope to have a career in Southern Gospel? 
Jacob: No, my goal is to be an attorney who sings Gospel Music!
SGMRadio: How are you planning for this? 
Jacob: Studying hard and practicing!
SGMRadio: Can you give me a twitter-sized message that you would like all of your audience to hear?
Becky: I've got the Lord, and that's enough, that's enough, that's enough!
Jacob: We shall see Jesus just as He is!
Mark: I've been singing Gospel Music for 28 years and I'm loving every minute of it, well, er, uh, maybe not every minute!
Our special thanks to the Mark Mudd Family for opening up their lives and hearts to us in this Spotlight Special. We hope you've enjoyed getting to know this family and trust that you will visit their website to hear their music and check their schedule. Be sure to go out to hear them when they are in concert near you.
For more information about Mark Mudd and The Mark Mudd Family, visit:
Facebook: https://www.facebook.com/markmuddsings
Twitter: @markmudd
Questions, comments, or know of a ministry you'd like to shine the SGMRadio Spotlight on? Email me at sgmradio.lorrainewalker@gmail.com
First published in April 2013 by SGM Radio. For current features visit http://www.sgmradio.com/
Tags:
Christian artists
,
gospel music
,
Jacob Mudd
,
Lorraine Walker
,
Mark Mudd
,
Mark Mudd Family
,
Rebecca Mudd
,
sgm radio
,
SGM Radio website
,
southern gospel
Posted in
artists
,
SGM Radio
|
Comments Off

on The Mark Mudd Family