Written by scoopsnews on April 16, 2019 – 5:40 am -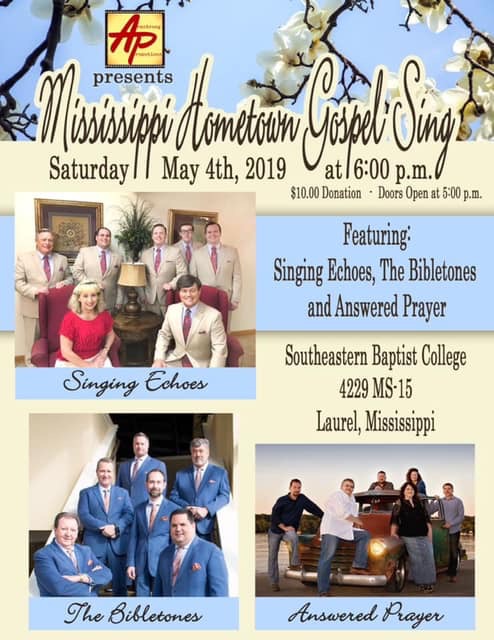 Mississippi Welcomes The Singing Echoes.
You don't want to miss this one!
Also appearing 2 of Mississippi's finest, Answered Prayer from Hattiesburg, MS and The Bibletones from Ellisville, MS.
Hope you are planning to support gospel music in Mississippi on May 4th at Southeastern Bible College in Laurel.
$10 donation at the door. Discount will apply to groups.
For more information, call 256-310-7892.
Tags:
Answered Prayer
,
Mississippi Welcomes Singing Echoes
,
Singing Echoes
,
The Bibletones
Posted in
announcements
|
Comments Off

on Mississippi Welcomes The Singing Echoes
Written by scoopsnews on October 4, 2018 – 10:47 am -
Please pray for Gary and DEBBIE.
From Debbie:
Gary and I request your prayers today. Gary will go into the hospital today for a below the knee amputation. We ask that you please hold your phone calls as today will be a very busy day with tests, doctors consultations, and nurses. The surgery is scheduled for 4:30 today. I will post updates but most of all, we need your prayers
Tags:
Gary Epperson
,
Singing Echoes
Posted in
announcements
|
Comments Off

on Please Pray for Gary and Debbie Epperson
Written by scoopsnews on July 17, 2018 – 3:44 am -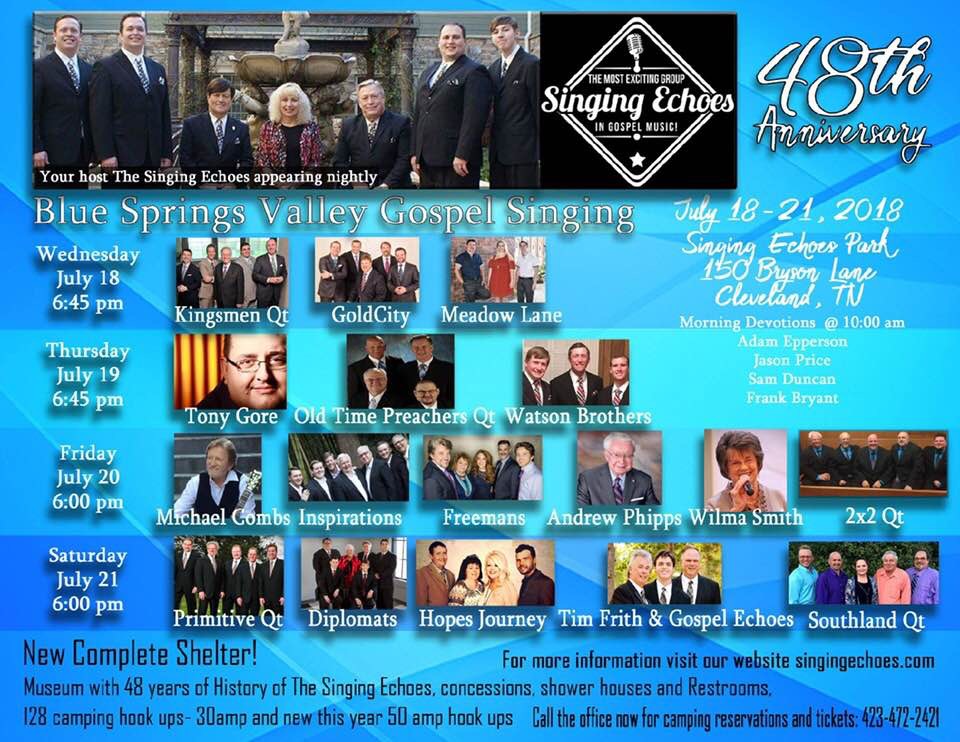 Make your plans now for one of the biggest outdoor GOSPEL SINGINGS IN THE COUNTRY GREAT PREACHING EACH MORNING THEN NOTHING BUT THE VERY BEST IN GOSPEL SINGING IN AMERICA EACH NIGHT!!!! Call NOW 423-472-2421 for ticket information and camping available! Now completely under shelter you're gonna love it please everyone share this with your friends! Thank You!!!!
Gary Epperson, Singing Echoes
Tags:
Gary Epperson
,
Singing Echoes
Posted in
announcements
|
Comments Off

on Blue Springs Valley Gospel Singing Starts Tomorrow!
Written by Staff on September 21, 2015 – 11:42 am -
From Cleveland, Tennessee comes a family trio whose history is rich in Christian music and faith being passed down through generations. Jeremy Epperson's family began the ministry of the Singing Echoes over 45 years ago. He grew up in the group and when he left in 2014, he began a new season with his own family. Jeremy now sings with his daughter Anaïs and son Bryson. Meadow Lane just happens to live on Meadow Lane, though their foundation is on the Rock of Jesus Christ.
Today, Jeremy Epperson answers our Fast Five for Meadow Lane.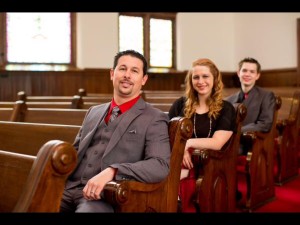 SGN: Tell us how Meadow Lane Began.
JE: I led the music in our home church's Wednesday night middle school youth program for several years. Anaïs had been singing with me for a couple of years or more and then Bryson showed some interest in helping sing the baritone part. We practiced a few songs and sang them there. At the time of course I still traveled and sang with the Singing Echoes. Before long the three of us began getting requests to sing together in times of intermission after the Singing Echoes sung. God had been dealing with me for some time about a different direction in my ministry. One evening as I stood on the stage with my family, I felt as if though God just whispered in my ear that my place was to be singing with my children. I stepped down from the Singing Echoes that night and the very next week we began singing as Meadow Lane.
Tags:
Anaïs Epperson
,
Bryson Epperson
,
Jeremy Epperson
,
Meadow Lane
,
Singing Echoes
,
southern gospel
Posted in
announcements
,
artists
,
christian entertainment
,
Christian interest
|
Comments Off

on SGN Scoops' Fast Five with Meadow Lane
Written by SGN Scoops Staff on August 12, 2015 – 7:58 am -
Joshua Epperson has been on stage with The Singing Echoes for 26 years and in that time could count on his hand how many times he couldn't leave out with the group until September 2014.While on tour in Pennsylvania Josh became sick with an infection and made it home to get no answers from the doctors as to what led to this infection.He was told "I guess your unlucky." After two weeks Josh was ready to get to go back on the road when recording in the studio ,he felt a pain start in his body.Over the next couple of hours, he had to be taken to the hospital to find out he had a hernia that never surfaced but ruptured.In 2013 Josh and his wife Brooke lost their second child in a miscarriage.God smiled down upon them and on October 28,2014,they welcomed a healthy girl they named Beckett Grace.
The Sunday after she was born Josh was holding her in the recliner when his Mom and Dad come in wanting to see her.As Josh leaned forward in the chair to give his Mom Beckett, something popped and his pain was so great, his Dad couldn't get Josh up and they had to call an ambulance to go to the ER.The nerves and muscle attached to his mesh and the nerves tore which ended Josh going on the road for the rest of 2014.After Josh and his wife being off work for close to three months,medical bills were piling up and they decided to cut down things such as getting cheaper car payments by trading in their cars.Josh even sold several guitars to keep bills current and was able to take care of his wife's medical bills for the baby being born.Things were getting better when Josh had to be taken to the ER in April with a kidney stone and missed two weeks from the group. Unfortunately, Josh's "Out of Pocket" on his insurance started over.In May the group was singing in Alabama when Josh again became sick and was taken to the ER in Enterprise with another kidney stone.
Since May, Josh has passed 11 kidney stones,and one of those attacked him on stage in West Virginia where he couldn't finish that night .The first of July,he had surgery to remove one that was stuck and now August 17, he will have another surgery to bust the rest of them.Josh has stayed faithful through the years and has even turned down country acts to stay in Gospel music.Friends have given and have called and paid several of his medical bills and have brought 11,000 dollars down to 5,000 dollars.One of Josh's friends started a Go Fund Me page to help finish off the bills where friends can go support Josh and his family.http://www.gofundme.com/y6b5e7f
Tags:
Joshua Epperson
,
Singing Echoes
,
southern gospel
,
Southern Gospel News
Posted in
announcements
|
Comments Off

on Singing Echoes Joshua Epperson Needs Our Help
Written by Staff on July 3, 2015 – 7:05 am -
Nashville, TN (July 3, 2015) – It's time for excitement, fireworks, and all-around hoopla. It's not only the July 4th weekend, it's also time for a new Mickey Bell show! This Week In Gospel Music, brings
all the usual great music and the zany Mickey Bell, but it also features Rob Patz from SGN Scoops announcing the 2015 Diamond Award Top Ten Nominees. Matthew Epperson with the Singing Echoes joins Mickey to talk about their Homecoming Concert and the highs and
lows of travelling with family.
Mickey will tell you more about how the Erwins and Sgn Scoops are teaming with This Week in Gospel Music to give you a chance to win a week of free tickets to the 2015 National Quartet Convention.

You can now listen to This Week in Gospel Music while you sit in the shade drinking lemonade! The Show app is now available
on all Androids and Apple devices, available for you to listen to wherever you are. You can now hear the new show each week the moment it is uploaded on Thursday, as well catch up on all of our past shows. You can download the app by going to www.ThisWeekinGospelMusic.com
We are still adding more stations! Stations can sign up here: bit.ly/stationsignup . Program Directors can check out more information at www.thisweekingospelmusic.com.
This Week in Gospel Music airs on WVSG, Virginia; KNMG in Savannah, MO;  WWIC Radio AM-1050 in Scottsboro, Alabama; WTGF 90.5 Truth Radio in Pensacola, Fl; Radio CIA Benbrook Texas;  WPIL in Heflin, AL, and many more. Find out more about Mickey Bell from his facebook page here: https://www.facebook.com/thisweekingospelmusic
Tags:
2015 Diamond Awards
,
Erwins
,
mickey bell
,
SGN Scoops Presents This Week in Gospel Music with Mickey Bell
,
Singing Echoes
,
This Week In Gospel Music
Posted in
announcements
,
artists
|
Comments Off

on This Week In Gospel Music with Mickey Bell for July 3-9
Written by Staff on March 3, 2015 – 9:08 am -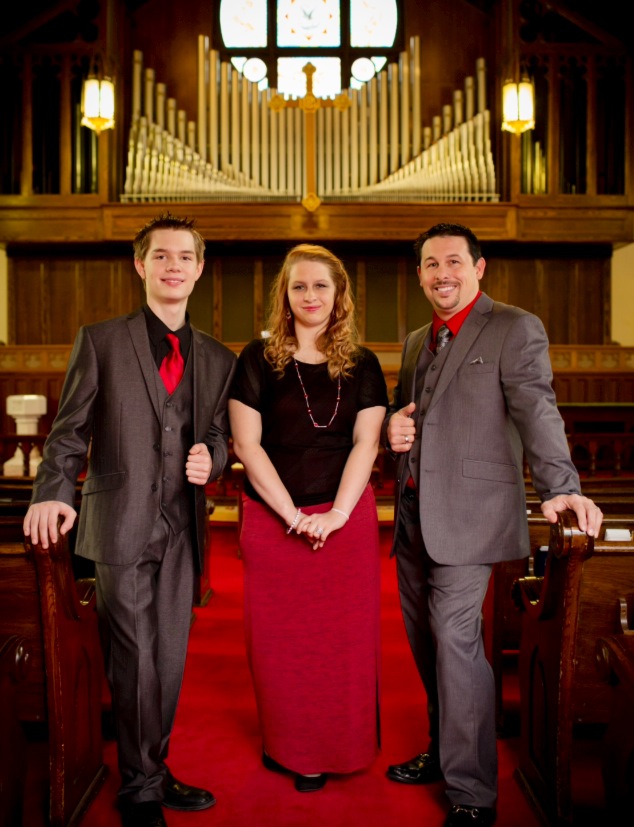 Meadow Lane's "Praise the Lord" to be sent to radio in March.
Cleveland, TN – March 1, 2015:  Jeremy Epperson, formerly of The Singing Echoes, introduces his new group, Meadow Lane and subsequently the release of their first single "Praise the Lord" going out to radio in March. The single will be available on Hey Y'all Media March/2015 Comp, and Lyric Press Music Compilations.
Jeremy is quoted as saying " We are extra excited about this opportunity to present the message of our Lord and Savior in song. Vonda is such a pleasure to work with and we just hit it off from the start. Barry McDonald with Lyric Press is just a great long time family friend and of course is the writer of this song. It is truly an honor to be able to sing one of his songs and an honor to be working with these two fantastic companies. My children, Bryson and Anaïs have just been singing their hearts out for the past year and we are proud of our new project. Bryson sings lead on the first of this song and he just knocks it out of the park. I am one proud Dad to have them singing next
to me on stage every night. We are looking forward to seeing some old friends and making new ones on the way."
Look for the release of their new album "Lift Your Voice" in late March.
Find Meadow Lane on the net HERE
Visit Meadow Lane on Facebook HERE
Tags:
Christian Music
,
gospel music
,
Hey Ya'll Media
,
Jeremy Epperson
,
Lyric Press
,
Meadow Lane
,
Singing Echoes
,
southern gospel
Posted in
announcements
,
artists
|
Comments Off

on Meadow Lane Set to Release First Single with Hey Y'all Media and Lyric Press Music
Written by Staff on December 15, 2014 – 12:38 pm -
The Singing Echoes returned to Glade Road Baptist Church in Acworth, GA for their fifth time, where Rev. Chuck Smith is the Pastor. A lot of folks that attend Bill Bailey's events would recognize Rev. Smith as he is pretty active in Bill's concerts. Chuck's wife Wilma Smith also is involved as she often sings at these events.
The Smith's son Chad has a group called Copperhead Highway that are members of Glade Road Church and they opened the concert last Saturday. They are a very popular group in the Acworth area and have numerous fans as they sing in several venues around that area.
The Singing Echoes are based out of Cleveland, Tennessee where they have an annual singing at Blue Springs Park. Next year's dates for the Blue Springs Valley Singing are July 15 – 18, 2015 . For more information, check the weblink below. They presented their usual exciting, uplifting music for all who gathered at Glade Road Baptist.
For those not acquainted with the Singing Echoes, they were established in 1969 with the original members consisting of Max, Lela, Lynn, Gary and Debbie Epperson.  They have introduced many songs in their long history of singing Gospel music. Currently they are working on project number 50 to celebrate their 45th Anniversary of singing.  Some of their most popular songs have been: "It's Enough," 'Think I'm Excited," "Somebody's Here," and "Wake Up To Sleep No More."  "Wake Up" granted the Singing Echoes a Grammy nomination for their arrangement of the song, the same arrangement performed by almost all Southern Gospel Quartets at one time or another.
The tradition continues today with Gary, Debbie and Lynn, as well as all their children traveling on the road with them:  Adam, Joshua, Matthew and Jonah.  Jonah is the fourth generation and the youngest member of the group. He is only twelve years old and plays several instruments.  The oldest member, I think, came over on the Mayflower (just fooling Lynn).
When you attend a Singing Echoes Concert, you can expect to experience a live band with some of the most talented musicians traveling on the road today and hear Spirit-filled singing, peppered with heart filled testimonies from each member.  They have been tagged as "The Most Exciting Group in Gospel Music".  If they are in your area, you need to experience The Singing Echoes.
http://www.singingechoes.com/
Tags:
christian country
,
Copperhead Highway
,
gospel music
,
Singing Echoes
,
southern gospel
Posted in
artists
,
concert reviews
|
Comments Off

on SINGING ECHOES RETURN TO ACWORTH
Written by SGN Scoops on July 11, 2013 – 12:51 pm -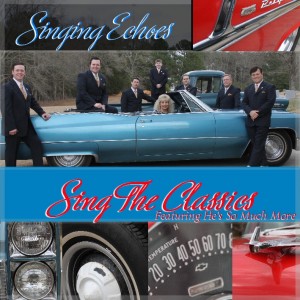 Cleveland, Tennessee- There are things that are considered classics and synonymous within their fields of work.  America is synonymous with freedom. Apple Pie is a classic when it comes to pie.  The Singing Echoes are both a classic American family and also synonymous with fundamental, spirit filled Gospel Singing. They will celebrate their 43rd Year in Southern Gospel Music this July. On July the Seventeenth the Singing Echoes continue their traditions with the release of "Sing The Classics". In this anticipated release from the Singing Echoes they give their fans what they have come to expect. A new release brings songs that reconnect them to the traditional style that has molded their ministries. The Singing Echoes instrumentation and lively spiritual singing are noticeable in a live setting and "Sing The Classics" will greet the listener with the same flair the Singing Echoes have on stage.
Songs like "Waiting On My Ride", "On Holy Ground" and "When I Go Strolling" will take fans back to the classic good ole days and make you want to "Walk Right Down" to the corner store and order a root beer float for five cents. "Sing The Classics" features the new song pinned by Debbie Epperson entitled "He's So Much More" that will be another fan favorite. Mark the release date July 17th2013 on your calendar and look forward to another classic by the Singing Echoes.
Tags:
Singing Echoes
,
Southern Gospel Music
Posted in
announcements
|
Comments Off

on New Music From Singing Echoes