Written by Staff on October 29, 2020 – 4:47 pm -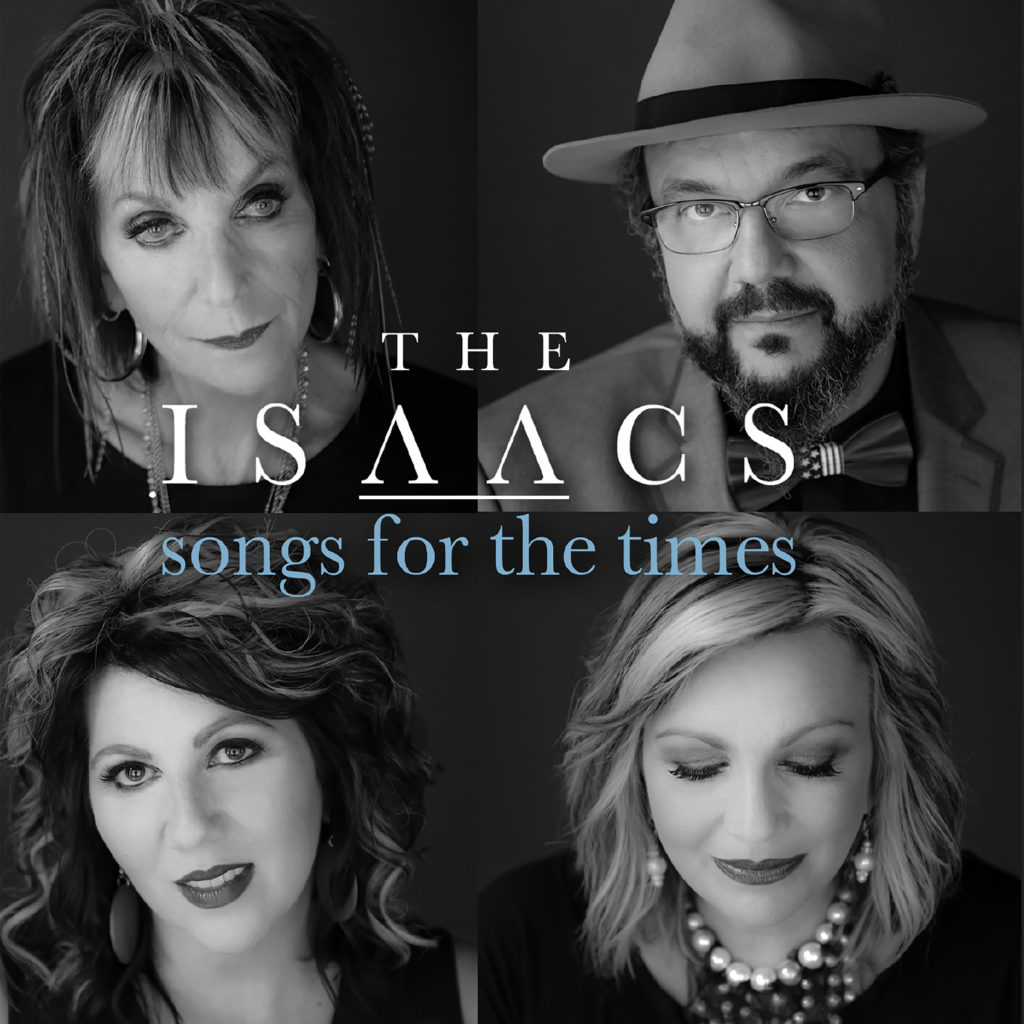 New Day Christian Distributors (NDC) and Artist Resource Services (ARS) are proud to announce the release of the highly anticipated album from the talented family group, the Isaacs.
If there was ever a time in which people were seeking the peace, comfort, and joy of Jesus Christ, that time would be now. The Isaacs deliver a hauntingly beautiful collection of songs that bring listeners solace and hope during the trying times our nation and world have endured in 2020.
Songs For The Times was recorded during the height of the COVID-19 pandemic with an audience following along via YouTube as this incredibly talented family group recorded all ten songs. The album features the hit single, "The Wilderness," the classic "Ain't No Grave," and matriarch, Lily Isaacs' time-bending performance of the Bob Dylan classic, "The Times They Are A-Changin'." The multiple GRAMMY® nominated and Dove award-winning group have shared the stage with icons such as Dolly Parton, Vince Gill, the Oak Ridge Boys, and many more. The Isaacs perform regularly at the Grand Ole Opry and are active members on the Gaither Homecoming Videos and concert series. They have an international fan base, as well, from their frequent travels to countries including South Africa, Norway, Holland, Scotland, Israel, Canada, and more.
"When I came into this position, one of the groups I wanted to work with was the Isaacs," says Dusty Wells, director of artist and label services.  "I've admired them for years and love their consistency. I'm so grateful they have signed a distribution deal with New Day which will place their new project far and wide. Their partnership with ARS will provide the needed marketing support for the project. The Isaacs new project, Songs For the Times, is so good and timely. Lily, Sonya, Becky, and Ben have crafted a perfect project, and I can't wait to see what God does with it."
New Day Christian Distributors is a female-owned, independent distribution company started in 1981 by Dottie Leonard Miller. New Day exclusively distributes to Christian retail Curb/Word, Lunjeal, Fair Trade, Integrity, Daywind, Reach, Gotee, TillyMann, GoDigiPath, Tyscot, Venture3 Media, Malaco, Tooth and Nail, Getty Music, Fuel, Nashville Label Group, New Day, and many other independent labels and artists. New Day is proud of its partnership with the Orchard (Sony) to support large scale digital distribution. In addition to music, New Day represents a wide array of gift, toy, book, bible, dvd, apparel, and church supply products from major companies in the United States and around the world.
Artist Resource Services provides marketing and merchandising support to artists and smaller labels. Its wide menu of services includes promotion through radio, television, social media, email, internet, and all other sources of consumer contact.  ARS also provides merchandising solutions for artists, offering a wide range of new and exciting products for table and website sales.
For more news read the SGNScoops Magazine Here
Phone Friendly SGN Scoops Magazine Here
Find SGN Scoops Magazine On Facebook Here
Download SGN Scoops Magazine PDF Here
Listen To Today's Southern Gospel Here
Tags:
Christian Music
,
gospel music
,
New Day Christian Distributors
,
the isaacs
Posted in
announcements
,
artists
|
Comments Off

on New Day Christian Distributors and Artist Resource Services Announce Highly Anticipated Album By The Isaacs
Written by Staff on August 6, 2019 – 10:19 am -
Johnson City, Tennessee – Prominent concert promotions company, IMC has announced plans to present a new Praisefest event in Branson, MO, in the fall of 2020. Eight years ago the successful promotions team conceived the idea of presenting an exciting weekend of Gospel music in the Ozark Mountains town of Branson, Missouri, a city that is famously known for its diverse entertainment theaters. That first year the event took place at the state-of-the-art Mansion Theatre.
Due to the overwhelming success of the event, which has been held annually each Spring for the past seven years, IMC Concerts has announced plans to  produce a Praisefest event that will also take place in the Fall of the year. The new Praisefest Branson Fall Retreat will take place October 26 through 28, 2020, and will also be held at the Mansion Theater.
"We think this new event will be a great choice for people who have told us their schedules simply will not allow them to come to our Spring event," states IMC President Landon Beene. "We also believe many of the people who attend Praisefest Branson every year in March will want to come back again for the Fall Retreat because they love it so much."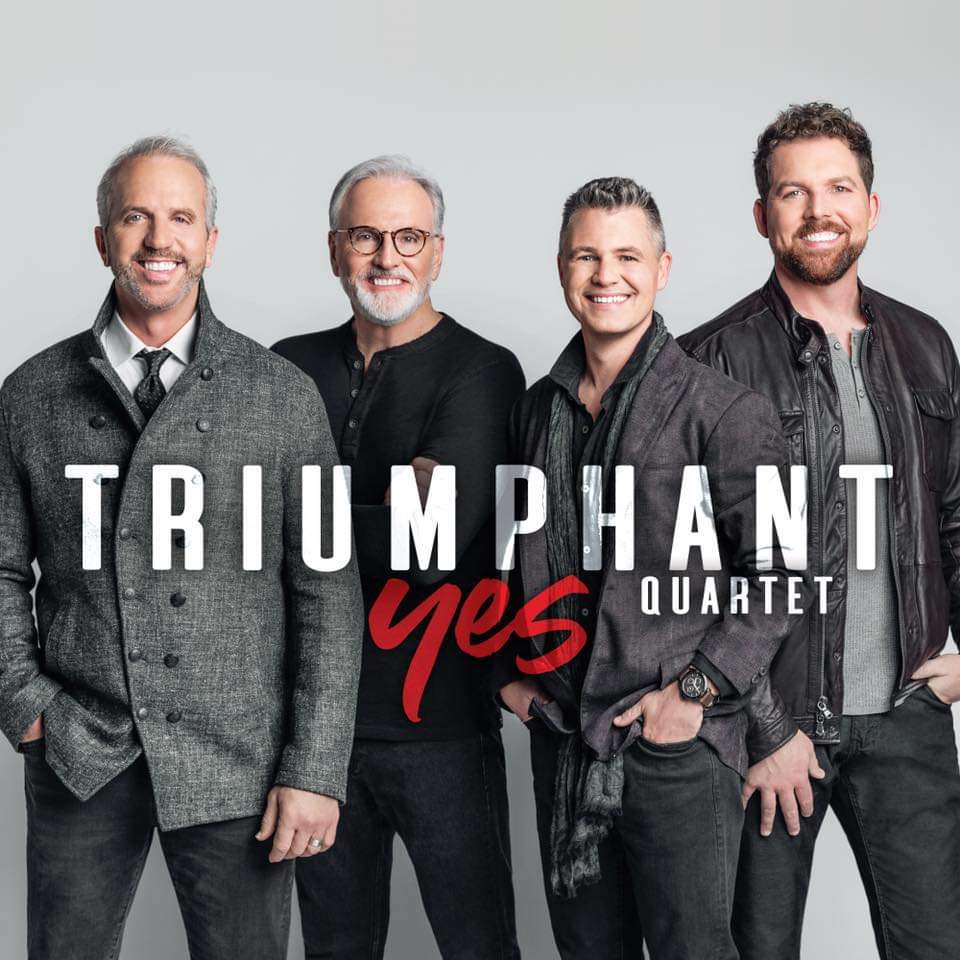 The 2020 Praisefest Branson Fall Retreat will include performances by such popular recording artists as Greater Vision, The Triumphant Quartet, The Hoppers, The Isaacs, The Whisnants, The Perrys, Brian Free & Assurance, The Nelons, The Ball Brothers, Joseph Habedank and The Erwins. Renowned speaker, Jim Cymbala, Pastor of The Brooklyn Tabernacle in Brooklyn, N.Y., will also be featured, as well as popular singer/songwriter and Christian comedian, Mark Lowry. "We're really excited to be able to provide another opportunity for people to get together for a few days to enjoy some great Gospel music, lots of laughs, great fellowship and wonderful worship experiences in a unique atmosphere," states Greater Vision's Gerald Wolfe.
"This event has the potential to be the largest Gospel music event of its kind in the Midwest during the Fall season," Beene states. "We are expecting seating to fill quickly so we are recommending people reserve their seats sooner, rather than later." Registrations for this new event will begin Monday, October 7, 2019.
For more Gospel Music news read the latest issue of the SGNScoops Magazine HERE.
Download the latest SGNScoops Magazine PDF Here
Find SGNScoops Magazine On Facebook Here
Listen To Today's Gospel Music Here
Tags:
branson
,
Brian Free & Assurance
,
Greater Vision
,
Joseph Habedank
,
Missouri
,
Praisefest Branson Fall Retreat
,
The Ball Brothers
,
The Erwins
,
The Hoppers
,
the isaacs
,
the nelons
,
the perrys
,
The Triumphant Quartet
,
The Whisnants
Posted in
announcements
,
artists
|
Comments Off

on IMC CONCERTS ANNOUNCES PLANS FOR PRAISEFEST BRANSON FALL RETREAT
Written by Staff on May 19, 2019 – 9:09 am -
Jantina de Haan takes us Beyond the Song once again, to introduce us to Fields of Grace, the artists who sing "Dining with the King."
Jantina tells us: "The song 'Dining With The King' caught my attention and I wanted to know more about that beautiful song! I asked them several questions to know more about that song and their group called Fields of Grace."
Tell us about your group, Fields of Grace.
"Fields of Grace began singing gospel music together in 2010 at their home church, Maple Ridge Baptist, located in Candler, North Carolina. Members include Elise Ingle, with husband and wife, Nathaniel and Leslie Smith. They are dear friends who enjoy spending hours together in preparation and travel. They provide an inspirational service presenting the gospel message in song. Their music includes smooth Southern gospel music, Bluegrass gospel music, and Traditional Christian music, all with the goal of uplifting their savior and encouraging His church." For more on this group, visit their website HERE.
Tell a little about that song "Dining With the King."
"Mephibosheth's story is the story for all who have received the marvelous gift of salvation. Mercy, hope, grace and the blessings of going from 'poverty to majesty' is the message of 'Dining with the King.' Christ's love is unconditional as the words in the song proclaim: 'no one is ever turned away, so come just as you are…'"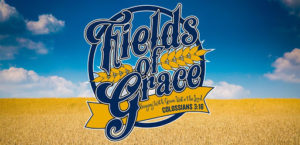 Who wrote the song?
"The Issacs – Rebecca Isaacs Bowman (R.I. Bowman Music (BMI) & Sonya Isaacs Yeary (June Elephant Music/ Warner Chappell Music (BMI) & Jimmy Yeary (EMI Blackwood/Great Day at THiS Music/ Beattyville Music (BMI). 1/31/2015"
What does the song mean to you personally?
"We have always loved the song from the first time we started singing it. The message is so beautiful and speaks of the love of our King that died for us so we would no longer be begging for the things of this world but 'Dine with the King' and experience His blessings. We spend our lives searching for fulfillment and always coming up empty until we meet Jesus. He is all we need and so much more than we deserve.
We were all raised in the church. Nathaniel and Leslie were saved at a young age and Elise later as a young woman. Although we have always known who He was; each of us has sweet testimonies of how the King extended His mercy to us. He did not have to save us; He could have passed us by. We very much deserved wrath and judgment but God gave us a permanent seat at His table instead. Praise God!"
What is the message you want to share with the listeners in the audience?
"We believe Jesus came back from the grave with His scars on display to show the world the depth and power of His love. This song gives us and our listeners courage to keep sharing their own story of how they met Jesus and just how broken we all were and how radical the resurrecting and transforming power of Jesus Christ is. We pray our listeners hear the same call and feel the same urge to be open and brave in sharing the miracle of just how far from grace we all were and the joy of now having a continual audience with the King!"
Why is it on this particular album?
"From the moment we first heard and started singing 'Dining with the King' in worship services we were excited about the opportunity to record it. God has always been faithful to bless the message every time we sing it and we are grateful for His touch. We all agreed that it would be first on our new project titled 'Undone.' 'Undone' came from the line in our second song on the project, 'I Got Saved:' 'I'm undone by the mercy of Jesus, I'm undone by the goodness of the Lord.' 'Dining with the King' was the obvious choice for the first song on such an important project for our ministry."
Thanks, Fields of Grace, for sharing your story with SGNScoops! May you continue to spread the Gospel in the land.
"Dining with the King" is the number one song on New Journey Radio for the month of May 2019.
Let the message of this song and tender vocals of Fields of Grace bless you today.
Thanks to Jantina de Haan for taking us Beyond the Song with Fields of Grace.
Download the latest edition of SGNScoops Magazine
HERE
Tags:
Becky Bowman
,
Dining with the King
,
Fields of Grace
,
gospel music
,
Jimmy Yeary
,
Sonya Yeary
,
Southern Gospel Music
,
the isaacs
Posted in
artists
,
Beyond the Song
,
special feature
|
Comments Off

on Beyond the Song: Fields of Grace sing "Dining with the King"
Written by SGN Scoops Staff on May 25, 2018 – 9:07 am -
NASHVILLE, Tenn. —GRAMMY®-nominated and award-winning family group The Isaacs have just re-recorded some of their classic hits and most-requested songs.  Favorites: Revisited by Request (Gaither Music Group), an audio recording set to release on June 1st, features the intricate, family harmonies that have made them a household name among gospel, bluegrass and country music lovers and led them to performances on some of the world's most-celebrated stages.
"When you sing a song for years and years it naturally changes," stated group member Sonya Isaacs Yeary.  "You'll emphasize a word differently, or a harmony part might change a little bit.  An inflection or a way that you say it or sing it might change.  You just get comfortable with a song, and the more you sing it together the better it gets.  The more we sing these songs the more we enjoy singing them."
That list of songs includes such signatures as "It Is Well (Elisha's Song)," "I've Come to Take You Home," "He Understands My Tears," "Stand Still" and more including "Is Not This the Land of Beulah," which Ben Isaacs described as a song he relates to in a new way these days.
"That song, to me, is timeless; but I think as I'm maturing and getting older I'm understanding more about the Land of Beulah and heaven and where I want to be in my relationship with God.  When you're younger you don't always focus on the future.  You focus on the 'right now.'  I see that song in a new way now."
The group put a bit of a new twist on the barn-burner "He Ain't Never Done Me Nothing but Good." "That song will go with us to the grave," stated Becky Isaacs Bowman with a smile.  "We can't go a night without singing it."
"We added a couple of musicians to this recording of it," Sonya described.  "Gordon Mote played piano.  Aubrey Haynie played fiddle.  Russell Carson played banjo…they smoked their solos on this track!"
"In the studio, the only thing we did with these songs is that we made them just a touch more current," stated Ben.  "They are still the same melodies.  They are the same songs, but we just made them a little more musically what we are today.  We tried to keep them as original and traditional-feeling as we could."
No collection of Isaacs' favorites would be complete without selections that feature their un-comparable a cappella arrangements, which garner consistent standing ovations in venues ranging from concert halls and churches to bluegrass festivals.  Fans will enjoy their requested rendition of "The Star-Spangled Banner" as well as "I Have a Father Who Can." 
Another track that is special to The Isaacs is "From the Depths of My Heart," a hit penned by Sonya and Ben.  "This year is the 25th anniversary of this song," stated Lily Isaacs.  "It was a number one song in gospel music for several months when we first recorded it.  We thought, 'How cool would that be to re-record something after 25 years?'  A lot of the fans that we've met in the last 10 or 15 years may have never heard it."
"Looking at this selection of songs, it's exciting to think that 25 years later, the lyrics that we penned then and the lyrics that we chose to sing 25 years ago still stand the test of time," added Bowman.  "I can't say there's one song on this record I'm ashamed of or embarrassed of or that I theologically disagree with today, and that's important.  These songs we sang and believed in 25 or 30 years ago when we were establishing our careers still stand the test of time."
Time has been good to Lily, Becky, Ben and Sonya.  The Isaacs are one of the most recognized groups on the Bill Gaither HOMECOMING Video Series, and they continue to enjoy a heavy touring schedule that includes appearances on The Grand Ole Opry as they seamlessly blend bluegrass, southern gospel, folk and country music styles.  In addition to their own accolades, they have performed and recorded with such legends as Dolly Parton, Trace Adkins, Brad Paisley, Paul Simon, Vince Gill, Merle Haggard, Randy Owen, Trisha Yearwood, Ralph Stanley, Mark Lowry and many more.
This new release comes on the heels of two 2017 GMA DOVE Award nominations for Bluegrass/Country/Roots Album of the Year and Bluegrass/Country/Roots Recorded Song of the Year in addition to a 2016 GRAMMY® Award nomination for Best Roots Gospel Album.
Favorites: Revisited by Request is distributed by Capitol Christian Music Distribution and Universal Music.  It will be available at retail and digital outlets worldwide including iTunes, Amazon, www.gaither.com and www.theisaacs.com.  It is available for pre-sale now at www.amazon.com, www.gaither.com and www.theisaacs.com.
The new recording will be advertised as part of a special television offer on DISH TV, DirecTV, RFD-TV, Gaither Television Network, TBN, FamilyNet, CTN, GMC, GMTN, Guardian, Liberty, TCT and TLN. It will air in Canada on Vision TV, CTS, The Miracle Channel and Hope TV.  It will be promoted via a social media campaign, positioned in retail/e-tail outlets everywhere, featured in the Gaither Catalog Collection and on the Gaither web site and aired on the "HOMECOMING Weekly" program on Sirius XM's enLighten channel.
For further information regarding The Isaacs, visit www.theisaacs.com or https://www.facebook.com/TheIsaacs/.
Favorites: Revisited by Request CD Song Listing:
1. The Star-Spangled Banner
2. It Is Well (Elisha's Song)
3. He Never Failed Me
4. Is Not This the Land of Beulah
5. He Ain't Never Done Me Nothin' but Good
6. He Understands My Tears
7. I've Come to Take You Home
8. I Have a Father Who Can
9. By His Stripes
10. Stand Still
11. From the Depths of My Heart
Tags:
Southern Gospel News
,
the isaacs
Posted in
announcements
|
Comments Off

on The Isaacs Set to Release All-new Recording of Classic Favorites
Written by Staff on February 9, 2018 – 6:42 am -
More Than $25,000 in Cash & Prizes Will Be Given to Concert Fans by Abraham Productions 
CLEMMONS, NC, February 7, 2018 – In celebration of their twentieth anniversary, Abraham Productions, Inc. (API) announced today it will be giving away a new Ford Focus SE on Saturday night, April 21st at Singing in the Sun at Myrtle Beach to someone in attendance.  The vehicle, valued at $20,145.00, is fully loaded with keyless entry, power windows & door locks, cruise control, MP3 and CD player, Bluetooth, backup camera, integrated blind spot mirror, and much more.  No purchase is necessary; however, you must be present to win and eligible according to the car giveaway guidelines listed on the API website.  
In addition, if the winner of the Ford Focus SE has been in attendance 5 of the 6 days at Singing in the Sun, not only will they win the brand new car, but they will also win tickets to every Abraham Productions Concert in 2018, tickets to Singing in the Sun next year, and $1,000 cash!  "God has really, really blessed Abraham Productions with this event," says Ray Flynn, President of API.  "We know that there are people who have supported this event for years and we have always tried to give something back to the fans throughout those years.  API has given away cruises, cash, and concert tickets.  This year, we wanted to take it beyond that and do something history-making in our genre, something not even secular events do – we are going to give away a brand new car at Singing in the Sun."  
Flynn continues, "Our focus has always been on the ministry side of these concerts.  Many people who attend tell us that they feel like they've been to a revival instead of a concert, and it is our heart's desire to be able to bless these special people by giving back to them in this way."  
Along with the car giveaway, API will be giving away cash and prizes every night to say thank you to the fans for their support of this event.  Altogether, more than $25,000 in cash and prizes will be given to concert fans during the week at Singing in the Sun at Myrtle Beach.    
Appearing at Singing in the Sun this April will be notable artists such as Grammy Award winning Jason Crabb, Grammy nominated Karen Peck & New River, Joseph Habedank, The Isaacs, Collingsworth Family; runner up from The Voice, Emily Ann Roberts (season nine); and top name artists such as Guy Penrod, Ivan Parker, Hoppers and more.  On Saturday night, Miss North Carolina, Victoria Huggins will make a special appearance to draw and announce the name of the car giveaway winner.
Singing in the Sun is an annual six-day event held at the Myrtle Beach Convention Center in Myrtle Beach, SC that attracts thousands of attendees from over 45 states and Canada.  The event combines quality Christian music and world renowned speakers in a concert setting creating an atmosphere without denominational barriers.  To view car giveaway guidelines or learn more about Singing in the Sun visit the API website here. 
More Gospel music news here.
Newest SGNScoops Magazine featuring your favorite artists here.
Listen to our Online Gospel music station here. 
Tags:
Abraham Productions
,
collingsworth family
,
Grammy nominated Karen Peck & New River
,
Jason Crabb
,
Joseph Habedank
,
Ray Flynn
,
Singing In The Sun<
,
the isaacs
Posted in
announcements
,
christian entertainment
|
Comments Off

on Abraham Productions Celebrates 20 Years with New Car Giveaway
Written by Staff on August 28, 2017 – 7:16 pm -
Listen to the program at www.wsmonline.com
Nashville, TN (August 28, 2017) – Organizers of the 2017 Gospel Music Fest at Loretta Lynn Ranch were featured on "Nashville Today" with radio host Devon O'Day today, August 28, 2017, at 4:30 p.m.  The program featured members of The Sneed Family including Jeff Sneed, Amanda and Caleb Cowan.
The Sneed Family traveled to Nashville this morning as featured guest of the Coffee, Country and Cody program this morning.  Bill Cody, host, spent the 7:30-8:00 a.m. slot featuring The Sneed Family music.  The lighthearted interview talked about the upcoming Gospel Music Fest with discussion about guest artists as well as activities around the Loretta Lynn Ranch.  "We are thrilled that WSM Radio is providing this opportunity both this morning and again this afternoon to let folks know about the festival," said Sneed.
The Gospel Music Festival will include two full days of music.  Friday's schedule is set with The Isaacs, Karen Peck & New River, The Freemans, Aaron Wilburn, Wade Spencer, and ventriloquist Geraldine and Ricky.  As a special highlight, The Sneed Family will take the stage.
On Saturday, The Bowlings, Bowling Sisters, The Perrys, High Road, The Guardians, Aaron Wilburn, Geraldine and Ricky, The Sneed Family and the Villines Trio will perform.  "Those attending will be laughing, singing and inspired from the minute first note is struck from the stage," stated Sneed.  "This is a lineup that will be the best Gospel music has to offer.  There will be a great mix of Bluegrass Country, traditional Southern Gospel, solid quartet and great comedy," proclaimed Sneed.
The weekend will culminate with a separate performance on Saturday, September 2, by country music icons, the Van Lear Sisters.  The annual concert includes Crystal Gayle and Peggy Sue.  "This is where Gospel meets Country," said Sneed.  "Folks can enjoy two events in one location while enjoying the beauty of the Loretta Lynn Ranch on a holiday weekend," he continued.
The Gospel Music Festival at the Loretta Lynn Ranch will be held in the pavilion at the ranch campgrounds.  "We are honored that the Loretta Lynn Ranch would welcome the return of Gospel Music," declared Sneed.
For ticket information: www.ticketstorm.comor by calling 866-966-1777.
Loretta Lynn's Ranch is located off I-40 at Exit 143 in Hurricane Mills, TN.  Camping is available by reservation.  There are also area hotels nearby.
The Sneed Family is a favorite to their fans.  They provide an honest worship experience while providing encouragement.
Watch for them on stage as well as on television with their production of "Sneed Family Music".  The program is seen in over one million homes each week.  The Sneed Family brings music, and interviews from the best in Southern Gospel Music.  The show is now available online.
For more information on The Sneed Family, visit sneedfamily.com
For more Gospel music news click here.
For the latest issue of SGNScoops Magazine click here.
Tags:
aaron wilburn
,
Bowling sisters
,
Geraldine and Ricky
,
gospel music
,
High Road
,
Karen Peck & New River
,
Loretta Lynn
,
Sneed Family
,
The Bowlings
,
the freemans
,
The Guardians
,
the isaacs
,
the perrys
,
Wade Spencer
Posted in
announcements
,
artists
|
Comments Off

on Gospel Fest at Loretta Lynn Ranch featured on WSM Radio
Written by scoopsnews on July 22, 2017 – 7:32 am -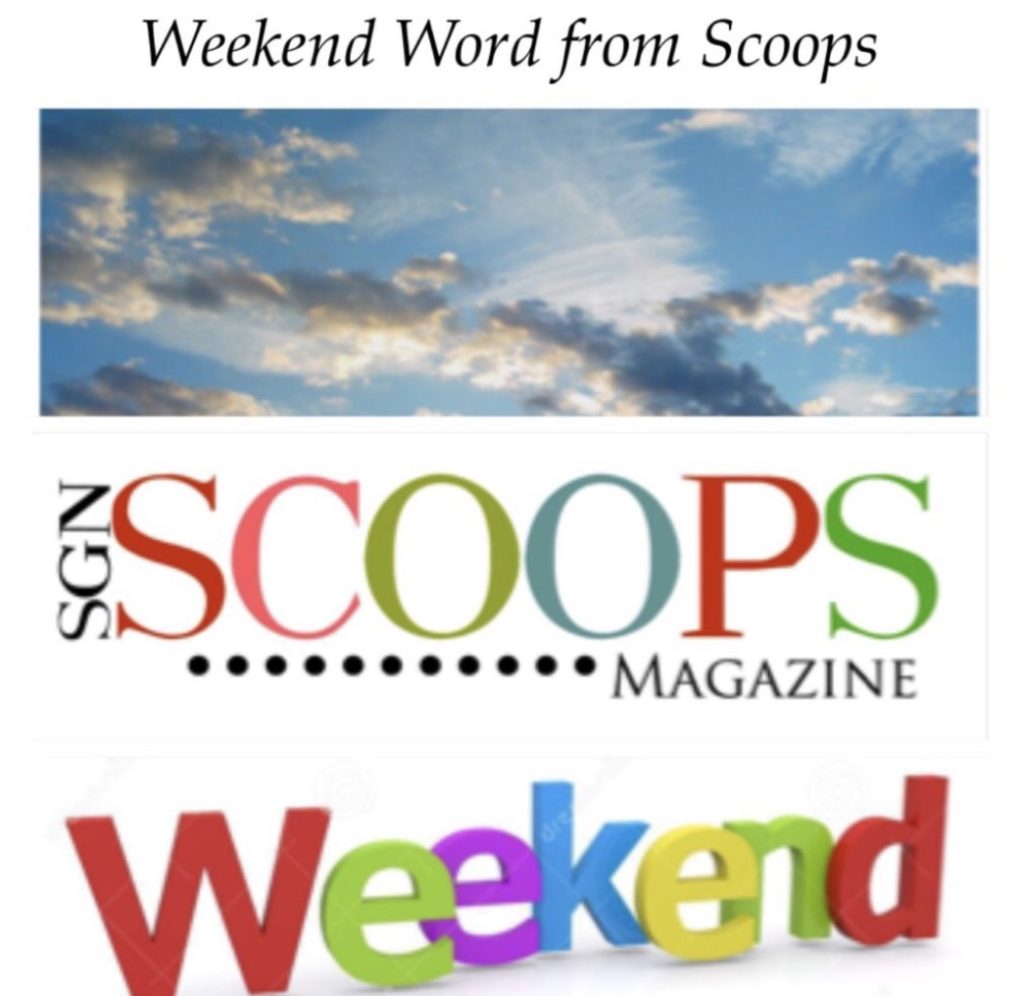 MARK 4:39,40 39 "And He arose, and rebuked the wind, and said unto the sea, Peace, be still. And the wind ceased, and there was a great calm. 40 And He said unto them, 'Why are ye so fearful? how is it that ye have no faith?' "
I love to vacation at the beach. One of my favorite things to do is watch the waves come in. Something about it calms me. I seem to forget the stress of the world.
The thing about the ocean is that the same calming water can quickly turn into a raging storm. If your not careful and if you don't watch for the signs, you can easily get caught right in the middle of it. Have you ever thought about what you would do if you got caught in a boat in the middle of the storm?
I can swim but I'm no Olympic swimmer. I would probably stay in the boat and hold on for dear life.  I'm sure the waves would be slapping me in the face and I might want to give up, but I think I would hold on for dear life!
MARK 4:39,40 39 "And He arose, and rebuked the wind, and said unto the sea, Peace, be still. And the wind ceased, and there was a great calm. 40 And He said unto them, 'Why are ye so fearful? how is it that ye have no faith?' "
But in our spiritual lives, why are we so fearful?
Jesus Himself asked the question. When financial difficulties, or health issues or relationship problems strike us, why do we become scared ? The bank or a doctor may be able to help you for a short time but when you are all alone and about to sink, who should we hold on to?
Before getting in the boat,  it is important to know where the anchor is. And before sailing through life, it's most important to know Who your anchor is…..
Vonda Easley
Thank you Trip Honeycutt for allowing me to post your video.
From Trip:
Good morning, Vonda! Absolutely it would be!!! To God be the Glory. I am in Israel with KPNR and The Isaacs and the video was filmed on the Sea of Galilee.
I haven't stopped shouting since I've been here lol!
Thank you for all of your hard work for the glory of God. Keep on keeping on and doing great work!
Feel free to comment below…
Here are The Isaacs:
Tags:
the isaacs
Posted in
announcements
|
Comments Off

on The Master of the Wind……
Written by Staff on December 10, 2016 – 3:28 pm -
The Gaither Christmas Homecoming Tour 2016 stopped in Nashville, TN at Lipscomb University on December 8th.
SGNScoops roving photojournalist, Craig Harris, was at the venue to capture every minute of excitement.
Many Gaither favorites were there including the Gaither Vocal Band, The Martins, The Isaacs, Buddy Greene, Landy and Joy Gardner and the Christ Church Choir, Russ Taff, Charlotte Ritchie, Gene McDonald, Matthew Holt and Kevin Williams.
We hope you enjoy the many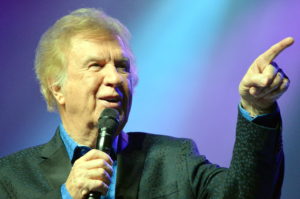 faces of the Christmas Homecoming Tour 2016!
More About Bill Gaither
An avid fan of gospel quartets throughout his childhood, Bill founded his first group, The Bill Gaither Trio, in 1956, while he was a college student. He began teaching English in 1959 because his musical aspirations couldn't support him full-time… yet. In 1962, Bill did one of the best things he has ever done. He married Gloria Sickal, who became the best writing partner Bill could have found anywhere. The couple spent the first five years of their married life juggling full-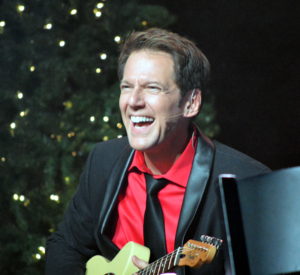 time teaching jobs, writing, singing, recording and publishing until music became their full-time career in 1967.
The collaborations of Bill and Gloria have resulted in more than 700 popular gospel songs, including the hymnal standard "Because He Lives," "The King Is Coming," "Something Beautiful," "He Touched Me," "It Is Finished," "There's Something About That Name," "Let's Just Praise The Lord," and "Loving God, Loving Each Other." Bill and Gloria have collectively won eight Grammy Awards and more than a dozen nominations, and they have received more than two dozen Dove Awards from The Gospel Music Association, earning the title of Gospel Music Association's "Songwriter of the Year" eight times.
After decades of unprecedented musical successes, Bill and Gloria still operate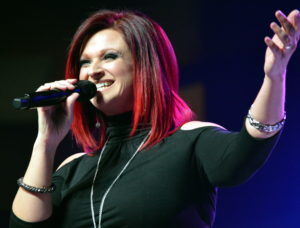 their business from Bill's hometown of Alexandria, Indiana, and they dwell in the same home in which they raised their family. They live a lifestyle focused on investing their resources into eternal things.
"Our calling is not just making music… but communicating the reality of Christ. That might mean birthing a song about Him or simply offering a cup of cold water to someone who needs it. Gloria and I have never claimed to have God figured out, but we do know that if He could use two imperfect people like us to communicate His Truth to the world, He can use everyone sitting in the audience, working on our staff or singing with us. If we have done anything right over the years, I hope we have built bridges where people could connect with God and with each other.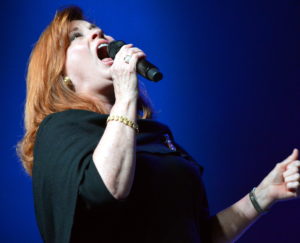 That is what started us writing and what will keep us going for the rest of our lives."  [From Gaither.com December 10, 2016. http://gaither.com/artists/bill-gaither]
For more Gospel music news, click here.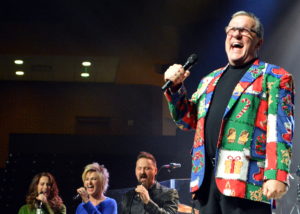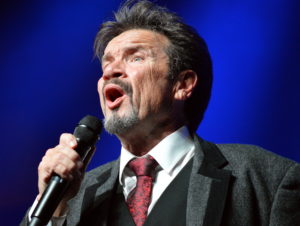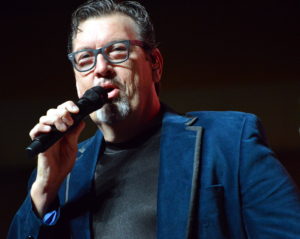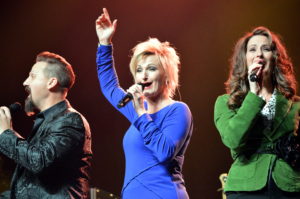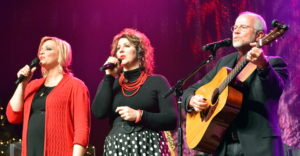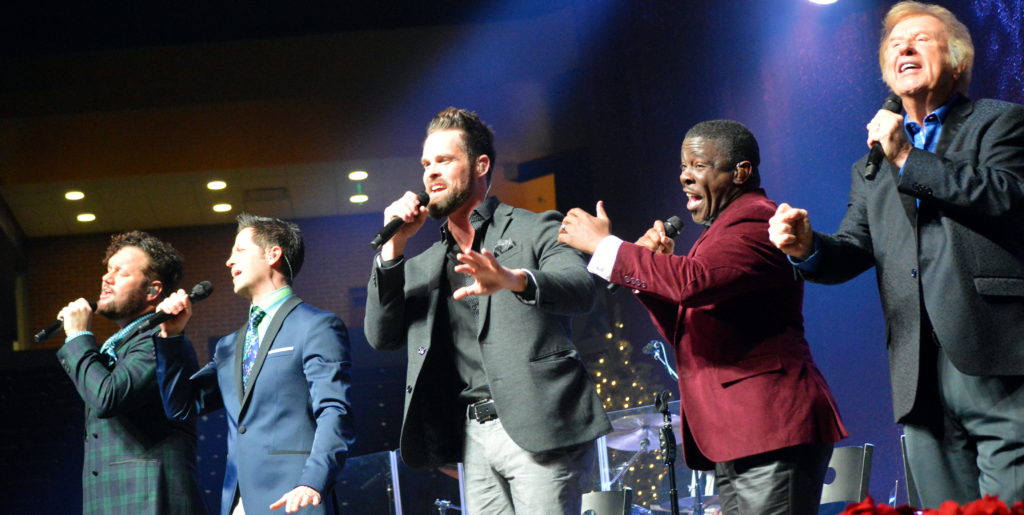 Tags:
Buddy Greene
,
Charlotte Ritchie
,
Gaither Vocal Band
,
Gene McDonald
,
Kevin Williams
,
Landy and Joy Gardner and the Christ Church Choir
,
Matthew Holt
,
russ taff
,
the isaacs
,
The Martins
Posted in
announcements
,
artists
|
Comments Off

on SGNScoops attends Gaither Christmas Homecoming
Written by SGN Scoops Staff on July 25, 2016 – 8:47 am -
Hendersonville, TN  – Multi-award winning family group, The Isaacs, and their label, House of Isaacs Music, have partnered with New Day Christian Distributors on the release of their newest studio project, entitled Nature's Symphony in 432: A Journey From Pain To Praise. The project, which is scheduled to release on September 2nd, will be available to the Christian marketplace exclusively through New Day, with marketing and label support provided by Daywind Records.
Nature's Symphony in 432 has been a labor of love for the musical family, comprised of siblings Sonya, Ben and Becky, and their mother Lily.  Born out of a season of pain and struggle, each song is a personal testimony that speaks to the faithfulness of God and offers praise and rejoicing to the Lord through the trials of life. After much research and prayer, the group chose to record the project in 432 tuning, the frequency which most closely reflects the sounds found in nature, further setting this 15-song collection apart from other recorded albums.  Also of interest is that the executive producer on this record is none other than NFL Hall of Famer and sports commentator, Terry Bradshaw, who has a guest vocal appearance on the record.
"Nature's Symphony in 432 is not what we consider a typical Isaacs record," the Isaacs share. "As the title itself indicates, it was recorded in a different tuning (432hz), one that we feel God led us to use. From the writing of the songs, to the recording process, to special guests, and now the release, we have prayed many prayers for the right doors to be opened. We knew, when the time was right, that God would lead us to the perfect partners to accomplish His will concerning it. Finally, that time has come and we are so excited that New Day Distributors will be presenting this album to the world! They have prayerfully begun this co-venture with us and we look forward to working together on this new project release."
New Day's Ed Leonard adds, "Our partnership with the Isaacs across our distribution and label platforms enables us to explore a new model for artists.  It all begins with the songs, and the Isaacs have crafted a magnificent work. We look forward to working closely with them to achieve their goals."
The first single from Nature's Symphony in 432, entitled 'This Is The Year,' is at Southern Gospel radio now.   The project will be available to the Christian marketplace exclusively through New Day Christian. Mainstream and digital distribution are being provided by Sony RED.
The Isaacs are a multi-award winning family group based out of Hendersonville, TN.  Drawing from bluegrass, country, contemporary Christian and southern gospel influences, infused with their signature acoustic instrumentation, the Isaacs' unique sound and blended harmonies appeal to a wide range of audiences and has earned them notoriety in a variety of genres.  They have been featured artists on the Gaither Homecomings, as well as appearing on stages such as the Grand Ole Opry, Dove Awards, IBMA (International Bluegrass Music Association) Awards, ICMA (Inspirational Country Music Association) Awards, CMA Music Week, Carnegie Hall and professional sporting events across the country.
New Day Christian Distributors is a super distributor based in Hendersonville, TN. It provides one-stop access to the best products from major companies in Christian music, films, books, gifts, games, toys, apparel, and more. In addition, New Day brings fantastic offerings from its many exclusive relationships with independent companies, artists, and labels. For more information on New Day, visit newdaychristian.com.
Tags:
Southern Gospel News
,
the isaacs
Posted in
artists
|
Comments Off

on Isaacs Partner With New Day Christian Distributors for Release of Nature's Symphony in 432
Written by Staff on July 19, 2016 – 2:25 pm -
JOHN HAGEE'S STAR-STUDDED AMERICAN GOSPEL CELEBRATION JOINS THE MILITARY WARRIORS
SUPPORT FOUNDATION TO HONOR COMBAT MILITARY FAMILIES WITH NEW HOMES
3-Day Faith and Freedom Event Features Diamond Rio, Lee Greenwood, Larry Gatlin, The Crabb Family, The Isaacs, Canton Junction and More
SAN ANTONIO— Pastor John Hagee will keynote the three-day, star-studded American Gospel Celebration Sept. 1-3 in Louisville's Freedom Hall at the Kentucky Exposition Center. This event is not only a celebration of our faith and freedom but also honors our military veterans. Top artists set to perform include Grammy and Dove Award-winning Diamond Rio, Lee Greenwood, Larry Gatlin, The Crabb Family, Canton Junction and many more.
Adding to the excitement of the American Gospel Celebration, the Military Warriors Support Foundation will honor three combat-wounded heroes and/or Gold Star spouses by awarding them mortgage-free homes during the event. The foundation's CEO and founder, Lt. Gen. (Ret.) Leroy Sisco, will make the presentation.
"Come celebrate your faith and freedom with outstanding music as we explore God's Word together finding wisdom from its timeless Truth," Pastor Hagee said. "I'm also thrilled to have General Sisco join us to honor military heroes. This is an event not to be missed."
A special pre-show tailgating event outside the Expo Center each night features eat-and-greet with performers, food trucks, giveaways, and more. Plus, a social media contest yields one individual or group the chance to perform at the tailgate party.
For tickets, register online at AmericanGospelCelebration.com.
The Celebration kicks off Thursday, Sept. 1, with a special pre-show Tailgate Event. As food trucks offer fun fare to eat, performers will mingle with attendees and enjoy a gospel music showcase. Attendees can bring a lawn chair and kick back for live music, food and free giveaways.
Aspiring gospel singers (not signed to a record label) who dream of a shot on stage can win a chance to perform at the Tailgate Event and receive a free ticket for each performer to the Celebration. Just post a solo or group vocal performance on social media (unlimited entries) and use hashtag #agctalentsearch.  Seeamericangospelcelebration.com for eligibility rules.
The American Gospel Celebration follows the Thursday Tailgate Event with a night of teaching and song. As Pastor Hagee encourages audiences to celebrate faith and freedom, musical groups will include The Crabb Family, The Isaacs, Larnelle Harris, Canton Junction, and Voices of Lee.
Friday features a second Tailgate Event, more inspiring preaching from Pastor Hagee and music from Booth Brothers, The Hoppers, Larry Gatlin, Gordon Mote, and Voices of Lee. The event comes to its big finish Saturday, Sept. 3, with Pastor Matt Hagee bringing a timely word and musical performances by Diamond Rio and Lee Greenwood.
Keep checking the website as more artists will be announced as the event nears.
John Hagee is known around the world for teaching God's Word, writing best-selling books and reaching millions through his national radio and television teachings and worldwide, 24 hours a day, seven days a week on GETV.org.
EVENT AT A GLANCE
WHAT: American Gospel Celebration
WHERE: Freedom Hall—Kentucky Exposition Center (Louisville, Kentucky)
WHEN: Thursday, Sept. 1; Friday, Sept. 2; and Saturday, Sept. 3
WHO:
Thursday, Sept. 1
Pre-Show Tailgate Event
American Gospel Celebration
Pastor John Hagee
The Crabb Family, The Isaacs, Larnelle Harris, Canton Junction, and Voices of Lee
Friday, Sept. 2
Pre-Show Tailgate Event
American Gospel Celebration
Pastor John Hagee
Booth Brothers, The Hoppers, Larry Gatlin, Gordon Mote, and Voices of Lee
Saturday, Sept. 3
Pre-Show Tailgate Event
Pastor John Hagee Book Signing
American Gospel Celebration
Pastor Matt Hagee
Diamond Rio and Lee Greenwood
TICKETS: AmericanGospelCelebration.com
For more information on the American Gospel Celebration, visit: JHM.org orAmericanGospelCelebration.com
Connect:https://twitter.com/pastorjohnhagee
https://www.facebook.com/JohnHageeMinistries
About Pastor John Hagee JHM.org
John Hagee is founder and senior pastor of Cornerstone Church in San Antonio, Texas, a non-denominational evangelical church with more than 22,000 active members. He also founded John Hagee Ministries, which broadcasts the Gospel on radio and television throughout America and the world, and is the founder of Christians United for Israel, which has grown to become the largest Christian pro-Israel organization in the United States—with over 3.2 million members. One of the leading Christian grassroots movements in the world, Christians United for Israel provides a national platform through which every pro-Israel church, parachurch organization, ministry or individual in America can speak and act with one voice in support of Israel in matters related to Biblical issues. John Hagee has authored 39 books seven of which were on the New York Times best-sellers list including the 2013 blockbuster Four Blood Moons.
For more Gospel music news, click
here.
Tags:
American Gospel Celebration
,
Canton Junction
,
Diamond Rio
,
Faith and Freedom
,
JOHN HAGEE
,
Larry Gatlin
,
Lee Greenwood
,
The Crabb Family
,
the isaacs
Posted in
announcements
,
artists
|
Comments Off

on The Crabb Family, The Isaacs, Canton Junction and more to appear at American Gospel Celebration