Written by scoopsnews on January 28, 2018 – 4:12 am -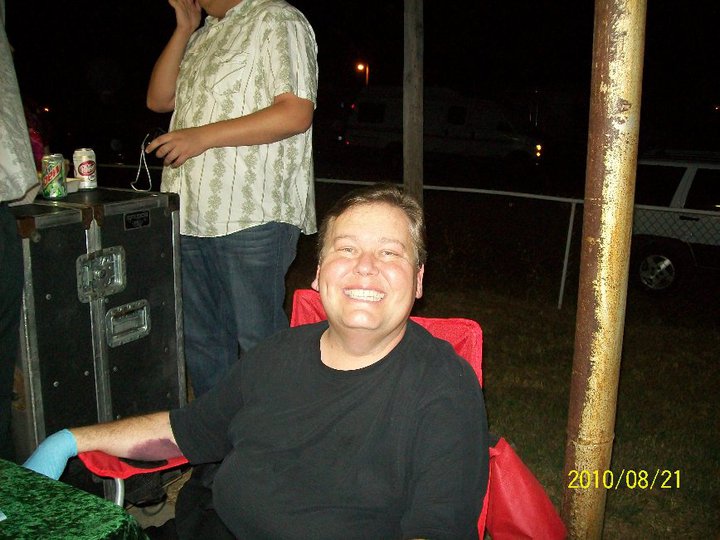 Tony Greene was a friend to so many. Today we are remembering Tony Greene at SGN Scoops. Do you have a favorite Tony Greene story? Tell us.
Watch This:
Tags:
Tony Greene
Posted in
announcements
|
Comments Off

on Remembering Tony Greene
Written by Staff on September 26, 2017 – 2:18 pm -
I got the call a few weeks ago that Tony Greene was going to be inducted into the SGMA Hall of Fame posthumously on September 26.
I'm sure he would have been beside himself about what to say and who to thank.
I would like to share some memories with the readers of some things that some probably don't know.  This might be a more tender-hearted than a lot of the stories you may have heard.
Tony always wanted to make someone smile or laugh, or both. Whether it be wearing "bubba" teeth to Wednesday night prayer meeting or sharing a 'Dinky' story.
One year at the Greenes' Jubilee outdoor singing, he decided to take up an offering to help build a church in Panama.
I had a certain section along with 11 others, and carrying two KFC buckets through the tent was my job.
A little girl came running up to me as I was starting to go back to the stage and said, "All I have is 35 cents; can Jesus use it to help those people build their church?" I said, "Yes dear. Jesus will do more with 35 cents than we can imagine."
Later, I told Tony what happened and he said, "Not only did she put a smile on my face, but on Jesus' face also."
Luke 21:2-4 Jesus tells of a widow who put in two mites. All she had. With all her heart.
[The following is reprinted from an earlier story published July 2, 2011 on SGMRadio.com by Stephen Widener]
We first met The Greenes in '95. I knew of them and had heard them perform in concerts with my Aunt and Uncle. I first heard Tony sing when he was ten and he stole the show then.
In 1995, my brother Jonathan and I started singing and we were going faster than we could keep up. It wasn't long until we were going from North Carolina into Tennessee and Virginia and other states to sing. We were glad but overwhelmed. People wanted us to record, so after much prayer and searching, I went to talk to Tim Greene and met all three of the Greenes.
 (Pictured: Jonathan Widener, George Younce, Stephen Widener).
Tony seemed to know me all my life, but that's how he was. He didn't know a stranger.
Jonathan got to meet the Greenes as well and started to going to Westview, the church they attended, on Wednesday nights. My brother told me about the meetings at Westview, and how he and Tony had become fast friends. In '98, I changed jobs, and soon began going with Jonathan to Westview where we became part of the congregation. We still love Westview even though we don't attend quite as much.
It was there where we became friends with Tony and Tim, and many others. Tony and Jonathan and I became best friends, and our stories are too numerous to tell. In the many adventures from the Greenes' autobiography "Hold On", my brother and I were there as well, living out several of those stories. The memories we have will live in our hearts and minds forever.
I'm glad Tony could talk personally with me, even before I became a preacher. We were close and I ended up helping him with his concerts and promotional efforts, so that's how a lot of people came to know me. I always called Tony's mother, Carolyn, "Mama" and still do.
My first funny story was the first time I was at their church on Wednesday night. Tony didn't go out on the road until Thursday. Tony and his cousin, Gina, came in wearing false 'Bubba' teeth. No one knew he was wearing the teeth until the fourth song. Toward the end of the song, Tony was grinning like a 'mule eating sawbriars' and the whole church was rolling in laughter. Then Gina turned and was wearing them too. Six months later he did it again, but this time he was wearing vampire teeth with fake blood.
We would go out to eat and Tony would sing 'Elvira' driving up the road at a modest 90mph, and slow down to sing Conway Twitty's 'Linda on My Mind'.
When TaRanda first joined the Greenes, she and Tony fought like cats and dogs. We wouldn't have known they would end up married at the time, except Tim and Carolyn somehow knew.
Tony had gotten out of a relationship that was difficult for him, but he hid it well. There were other girls he was interested in, but once TaRanda or 'Daisy' started taking a liking to 'Buck' (Tony), she would buy him Mountain Dew and mark her territory.
Tony was a great undertaker, he helped with my Grandma's funeral, and the Greenes were there when she passed.
I remember when we were at Kirk Talley's house and Kirk threw a great birthday party for himself. Tony saw a tie of Kirk's he liked and nagged Kirk to death until Kirk finally let him have it. That was just Tony.
No one was safe from Tony's humor. When Nic Holland first took Tim's place, they sang at Providence Baptist outside Hickory. Poor Nic went up onto the platform first in front of Tony and TaRanda and tripped onto the stage. Tony and Taranda laughed so hard that the whole church was in laughter too.
One of the biggest nights in Tony's life was the night he proposed to Daisy at the National Quartet Convention. My brother Jonathan and I were there. We knew about the proposal from Greg Crowe because he was carrying the ring and daisies. Greg was wearing a suit and he never wears a suit, so we knew that this would be the night. Tony was scared to death!
Tony came to me beforehand and asked me, "Stephen, what if she says no?" I told him not to worry; he could trip like Nic, fall flat on his face, make a total fool of himself, and she would still say yes. They had tried to hide the relationship, but we knew they were an item for five months. (Pictured: Front – Tony and TaRanda (Kiser) Greene, NQC on 'The Proposal Night'. Back – (unseen) Stephen Widener, James Kiser (Taranda's father). )
One of Tony's best-known stories is the tale of "Jingle Bells". I know it's true because I encouraged him to tell it. We went out to eat after church one evening and he related what had happened that day at a funeral. Tony said, "I just gotta tell 'youinzis' (that's a word, really. That's mountain for Y'all, which is southern) this story…"
"I got into work today, this lady asked me to sing at her husband's funeral. I said, 'Why, yes, anything I can do for you. What would you like for me to sing?'
"She answered, 'He requested that you sing, Amazing Grace, Beulah Land, and Jingle Bells." Tony's eyes were as big as 50-cent pieces when he said that. "'Jingle Bells?' She said, 'Why yes Tony, you just got to sing it.' So I said 'Yes, ma'am, whatever you need, I'll do."
That's was one thing about Tony, he would go out of his way to help someone, if there was a way for him to do it. His heart was twelve times bigger than most people's.
"So, at the start of the memorial service, Tony sang, 'Amazing Grace' and sat down. The preacher said a few words, a prayer, and Tony got up and sang Squire Parsons' song 'Beulah Land'. He sat down and waited for the next preacher to say a few words and pray.
Then, as reverent as he can, Tony stood and bellowed out "Jing-le Bells, Jing-le Bells, Jing-le all the way…". A song that usually takes two and a half minutes to sing went for 5 minutes, and Tony said, "You should have seen the looks on their faces! Their jaws dropped so fast and so far, you would have thought.." Here he paused to laugh and then continued, "…I'd have cussed someone in church or something…" By now Tony is laughing and we're all in tears. " And then I sat down," said Tony.
"After the funeral, I went up to her and said, "I hope everything went the way you wanted it to.' She said, 'Tony, it was wonderful. You did a great job. But, I don't know what I was thinking!' I said, "What?" and my jaw dropped open. She said, 'You see Tony, with so many people coming by and bringing food and staying all night, I haven't slept in three days. I'm so tired, I don't know why I said that you should sing 'Jingle Bells'. What I meant to say was, 'When They Ring Those Golden Bells for You and Me'."
The thing is, Tony loved people. He wanted to see the lost saved, and he wanted to put a smile on someone's face wherever he went. Now he's in heaven and people somewhere are laughing at one of his stories.
My prayers are always with the family. I love them very much. I hope Tony's girls will one day be able to see how great a dad they have and know that they were the apple of his eye.
Editor's Notes: Tony Greene passed away September 28, 2010 at the age of 41 from Renal Disease. He is survived by his wife TaRanda Greene and their two daughters, Isabella and Jocelyn, as well as many other family members. For more on Tony and his music ministry, click on to http://www.thegreenesgospel.com/
The author of this feature, Stephen Widener, is an ordained Pastor, Southern Gospel Singer, Musician, and Youth basketball Coach from North Carolina. A fan of Southern Gospel, he has been in and around the industry for several years, as well as having relatives within the industry. Stephen can be found in many places on the web including Facebook and Twitter, but you can reach him personally at snwidener2000@yahoo.com.
SGNScoops salutes the family and friends of Tony Greene as he is inducted into the Southern Gospel Music Association's Hall of Fame today, September 26, 2017.
For the latest issue of SGNScoops magazine click here
For more gospel music news click here.
For online gospel music click here.
Tags:
gospel music
,
Southern Gospel Music
,
Southern Gospel Music Association Hall of Fame
,
Stephen Widener
,
Taranda Greene
,
Tony Greene
Posted in
announcements
,
artists
,
Christian interest
|
Comments Off

on Memories of Tony Greene on his induction to the SGMA Hall of Fame by Stephen Widener
Written by scoopsnews on April 29, 2016 – 4:12 am -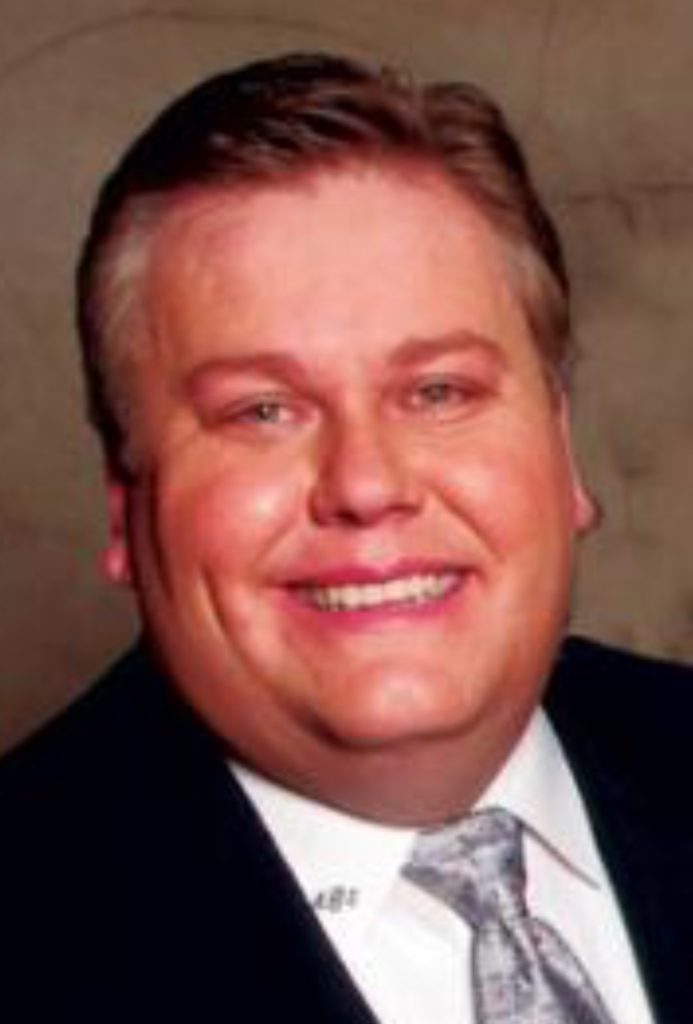 "Life is too short not to laugh"
It's Flashback Friday and today we remember our friend Tony Greene.
Remember this?
Tags:
Tony Greene
Posted in
announcements
|
Comments Off

on Flashback Friday……Tony Greene
Written by Staff on September 22, 2014 – 2:49 pm -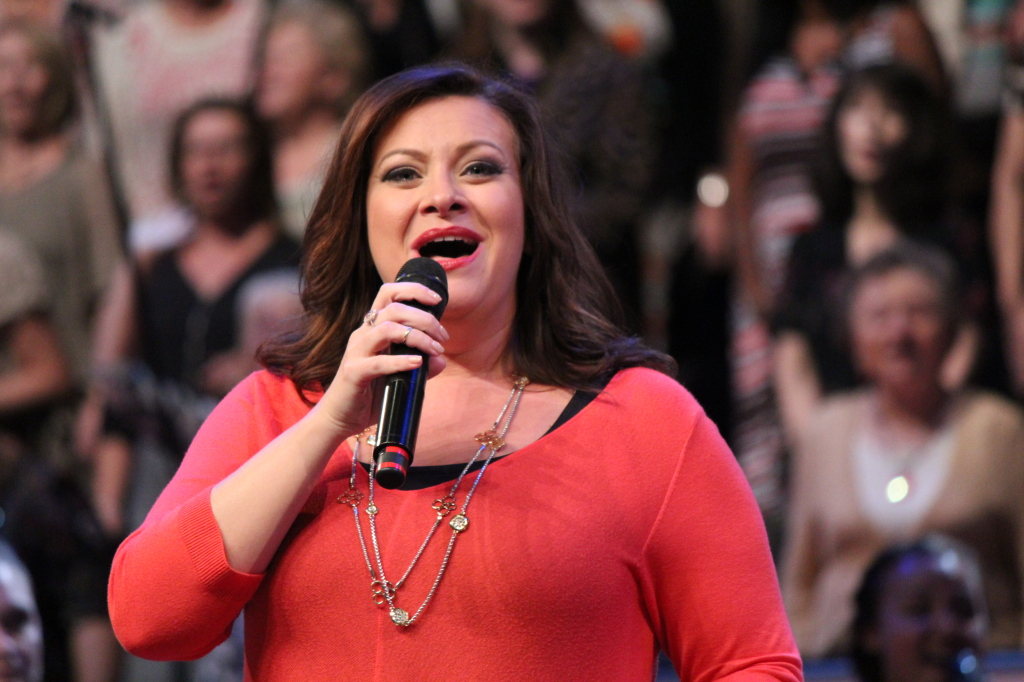 By Candace Combs
Members of Thomas Road Baptist Church in Lynchburg, VA, the home of Liberty University, have been challenged. Pastor Jonathon Falwell, son of the church's founder, Jerry Falwell, has asked to multiple campus congregations to think: 'What If…?'
There was no better choice to kick off the series than TaRanda Greene. TaRanda traveled to Virginia to join worship leader Charles Billingsley along with the TRBC choir and orchestra for a morning full of praise and worship.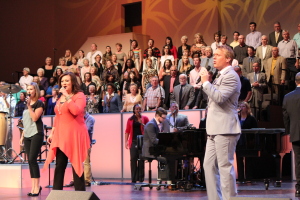 Each music selection revolved around the central theme of declaring God as Holy and culminated with focus on the Cross. TaRanda joined the praise team in leading the congregation with "You are Holy" and "For You are Holy".
Ramping up the music with the stage lighting turning red, TaRanda sang "The Wonderful Cross" with Billingsley and the entire TRBC Worship Team. The biggest treat came when TaRanda began "This Blood".   Her exquisite vocal ranges made every listener feel the power of Jesus blood. At the bridge, the full choir joined while everyone in the room was standing. TaRanda clearly shared her heart in the words, "I've come to tell you He's alive! And, He's coming back again"!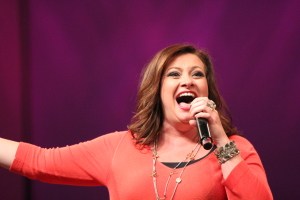 TaRanda Greene, a young girl from Tennessee met and fell in love with a Gospel singer, and together they became The Greenes. Just four years ago this week, Tony Greene was called to glory. What if God took this young woman and brought her to many stages beside her husband, and then left her alone to raise two young daughters? Surrounded by loving family and countless fans, TaRanda has faced every challenge with the strength she gets from the Lord.
Recently, TaRanda made her first pilgrimage to Israel with In Touch Ministries. "I never imagined a piece of land could change my life," stated Greene. "I knew that Jesus changed my life years ago, but the experience of walking in His steps…wow!" Greene is still continuing to process all the feelings from the experience.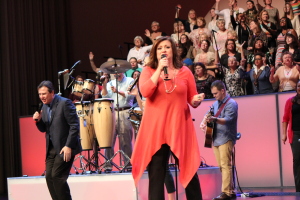 Watch for new music coming from TaRanda Greene and Stow Town Records. This new solo project encompasses several music genres. It is entirely possible that songs will appear on various charts. "I'm very excited to see where God will open new doors", Greene commented. This project is set to release November 10.
Like everyone who was in attendance at Thomas Road Baptist Church, TaRanda Greene left Virginia asking, "What if…."
Stand by; if this lady keeps singing like this, there is no limit! For more on TaRanda visit http://tarandamusic.com/
Tags:
Candi Combs
,
Charles Billingsley
,
sgn scoops
,
Taranda Greene
,
The Greenes
,
Thomas Road Baptist Church
,
Tony Greene
Posted in
artists
,
concert reviews
|
Comments Off

on Candi's Catch-Ups: TaRanda Greene at Thomas Road Baptist Church
Written by Rhonda on October 18, 2010 – 2:49 pm -
Dear Friends,
I want to say a very special "Thank You" to each and every one for all of your love, prayers, encouragement and support during this very difficult time in my life. It's during a time like this that one finds who your true friends are, and I have been blessed with so many of you. It has been a few weeks of overwhelming emotions, but through it all, the Lord has been wonderful! Tony's home-going Celebration was truly that…a celebration of his life and ministry. Tony was my husband and my companion in life, and I loved him with all my heart. Saying goodbye has been the hardest thing I have ever had to face. Yet, I can truthfully say that over the last few years I have felt the Lord preparing my heart for this upcoming heartbreak. Honestly, our life was not always easy or perfect. As everyone does, we went through our trials and storms of life, but as we sang and encouraged night after night…we held on! The Lord has been faithful to walk through each and every trial. I am still holding on, and I'm still trusting in His plan.
Tony was my biggest encourager and always pushed me to sing. I have been very blessed over the last few years with amazing opportunities. I look back on all of it as a time of preparation for this new day. The very best way I can remember Tony is to do what I know he would want me to do: I will sing! I will hurt, and I will grieve. I will share with our precious girls every memory of their wonderful father who loved them. I will take each day one step at a time. I will look forward to what life has ahead for me. I will cling and hold on to the relationships and friendships that have carried me through. And, I will sing.
There have been questions and speculation about my future and the future of The Greenes. I can acknowledge that we will have formal announcements at a later date, but for now, my current plans include taking some time to rest. I will honor some singing engagements I committed to in November and December.  These events include some cruises, a West Coast tour, and Christmas with The Brooklyn Tabernacle Choir. I plan on filling these upcoming dates solo, sharing my music, songs of The Greenes, my memories and my story. John Jeffrey, who played the piano with our ministry for over five years, will continue to accompany me as pianist. Jeff Synder also has plans for his own future, and we are excited for him. We all covet your prayers and your support. I know this will not be easy, but it is what I feel in my heart I must do, and I know the Lord will continue to walk with me every step of the way. I look forward to seeing each one of you along the journey. 
Love,
TaRanda
Tags:
Taranda Greene
,
Tony Greene
Posted in
Prayer Requests
|
Comments Off

on AN OPEN LETTER FROM TARANDA GREENE
Written by Rhonda on September 29, 2010 – 1:17 pm -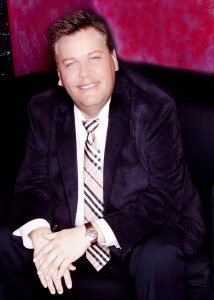 Charlotte, NC – "Stand by the river, Lord, and hold my trembling hand. Cradle me, sweet Jesus, from the cold, dark, sinking sand. This is one trip I can't take alone. I'm kinda anxious to make it home, so stand by the river wait for me." Those words sang night after night by Tony Greene and his wife, TaRanda, became a reality at 4:25pm on Tuesday, September 28. The beloved Gospel singer died in a Charlotte, NC, hospital, surrounded by his family members and numerous close friends. He was 41 years of age.
The popular singer and humorist was hospitalized shortly after what would be his final appearance at the 2010 National Quartet Convention in Louisville, KY, in September. Tony suffered an infection, which led to the loss of his kidney, the collapse of his lungs and then eventually overcame his entire body.
After suffering from End Stage Renal Disease for over five years, in 2007, doctors discovered that Tony's kidney was working at a very low rate. In the summer of 2008, Tony's kidneys bagan to completely fail. Finally in the late summer of 2009, Tony's wife was cleared to donate her kidney to her husband. Throughout the past year, Tony suffered numerous complications, resulting in multiple hospital stays; however, he remained committed to his work as a concert promoter and to the musical ministry he co-founded over 30 years ago with his father, brother and sister.
Survivors include Tony's wife of nine years, TaRanda; two daughters, Isabella and Jocelyn; his mother, Carolyn; brother Ronnie and wife Nancy; brother Tim and wife Amy; sister Kim and husband Dean; and many extended family members. He was preceeded in death by his father, Everette.
The family will receive friends on Monday, October 4 from 4:00pm until 7:00pm at the First Baptist of Indian Trail in Indian Trail, NC. Funeral services will be held immediately following the visitation at 7:00pm. A graveside service will be held in Boone, NC, at Westview Cemetary on Tuesday, October 5 at 1:00pm. Prior to the graveside service, the body will lie in state from 10:00am until 12:00 noon at Hampton's Funeral Home in Boone.
The family thanks everyone for their thoughts, prayers and concerns and asks that they continue to be lifted up during this challenging time. "To say that we are hurting and mourning would be an understatement," a family spokesperson stated. "We're still in shock, and nothing feels real. Tony was an amazing man: husband, son, brother, father and friend. We take comfort in knowing that he sits next to both the heavenly Father, of whom he has sung about, and his earthly father. Thank you all so much for prayers as we continue to 'Hold On'."
In lieu of flowers, donations may be made to the Tony Greene Medical Fund, PO Box 3046, Indian Trail, NC 28079. Cards and letters of encouragement may be sent to the Greene family at the same address.
Tags:
Taranda Greene
,
The Greenes
,
Tony Greene
Posted in
announcements
|
Comments Off

on Greene Family Announces Funeral Arrangements For Tony Greene
Written by Scoops Staff on September 28, 2010 – 2:35 pm -
NORTH CAROLINA – Beloved gospel singer Tony Greene has passed away today, confirmed by a report from his brother-in-law, Dean Hopper.
Tony was hospitalized last week and has been battling aggressive infections ever since. He was 41.
He leaves behind his loving wife TaRanda, young daughters Isabella and Jocelyn, his mother Carolyn, his brother Tim, his sister Kim [Hopper], his nieces, and many friends and fans.
We celebrate his life today as we pray for and mourn with his family.
Tags:
prayers
,
The Greenes
,
Tony Greene
Posted in
announcements
,
Prayer Requests
|
Comments Off

on On the passing of Tony Greene