Written by Staff on February 13, 2020 – 8:57 am -
Tomorrow is Valentine's Day and we are happy to present another love story in our series of Sweetheart Stories. For many years, the gospel music community had known Vonda Easley as the vivacious blonde southern belle with a big smile and country drawl. However, behind the smile was a lifetime of challenges and mountains that she had overcome. She was a single mom with two grown children, who had their own families and lives. Vonda is hard-working and generous, humorous and full of faith in a God who cares. Yet, she realized a couple of years ago that something was missing. Here's Vonda to tell her story:
I must have said it over a thousand times, "It just isn't in the cards for me to find someone that loves me enough to let me be me." And I usually followed that statement up with, "They would want me to leave my home, and I will not ever do that."
I met Jack Armstrong at a Bill Bailey Event in Bonifay, Florida. I remember thinking that he was one of the friendliest people I had ever met, but the last thing I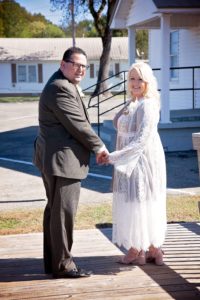 was looking for at a gospel concert was romance. I was there to hear my kids, Josh and Ashley Franks, sing and cover the event for SGNScoops Magazine. However, my daughter and Penny Shelnut (Scoot's wife) were at Ashley's booth, already playing matchmaker. When they suggested we go out to eat after the concert, I was quick to let Ashley know that I knew what they were doing, and I was not interested. I told her there was something messed up with your child having to get you a date!
As the concert went on, Jack talked to me a little about radio promotion, and when I got home, he called and hired Hey Ya'll Media, my radio promotions company, to work radio for his group, The Bibletones. (I often tease him that he married me so he wouldn't have to pay me anymore.)
I believe that God set up a divine appointment for me that night to meet Jack. It still amazes me today how much he is like my Daddy. I felt safe when I was with my Dad, and I feel safe when I am with Jack. He makes me want to be a better person, and he supports me in all that I do.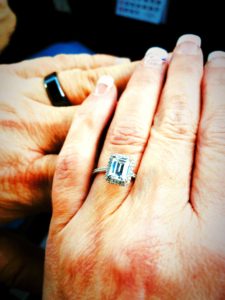 True Love is unconditional. There are no expectations set. To love unconditional is difficult, and most people aren't good at that. But true love really does love without trying to change the other person. I love you, Jack Armstrong. Thank you for loving me and letting me be me. And by the way, Home is wherever you are…….. V
Vonda and Jack Armstrong, III,  were married on October 21, 2018, at her daughter's church, People's Tabernacle Church, Savannah, Tennessee, and officiated by her son-in-law, Josh Franks. Standing up with the couple were Vonda's grandchildren, Priscilla and Eli Franks. The couple fits together like hand-in-glove and Jack's laidback personality complements Vonda's vivacity.
Do you have a Sweetheart Story to share? Write to me at lorraine@sgnscoops.com.
Be sure to let everyone you love know how much you care this Valentine's Day. And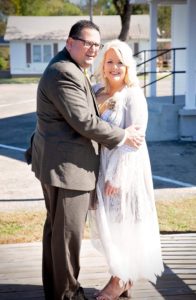 remember, God loved you enough to send Jesus Christ, his only son, to die on a cross so that he might have a relationship with you. Jesus went willingly because he knew it was the only way to bring you into his love. Please accept that love today. Want to know more? Write to me!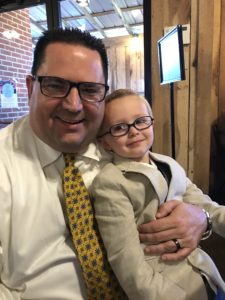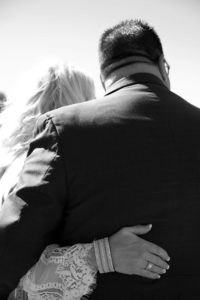 Tags:
Ashley Franks
,
God's love
,
gospel music
,
Jack Armstrong
,
Jesus Christ
,
Josh Franks
,
Sweetheart
,
Valentine's Day
,
Vonda Armstrong
,
Vonda Easley Armstrong
Posted in
artists
,
Christian interest
|
Comments Off

on Sweetheart Stories: Jack and Vonda Armstrong
Written by Staff on February 12, 2020 – 5:26 am -
In this edition of Sweetheart Stories, Marcie Gray, of Gray Dove Ministries,  tells us about how she met – and remet –  and married the love of her life, Donovan Curtis.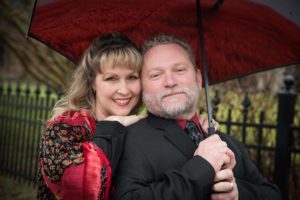 The Most Unlikely Couple By Marcie Gray
If there had been a class vote, Donovan and I would have been voted "most unlikely couple!" We both attended Los Angeles Baptist High School in California and have known each other since middle school.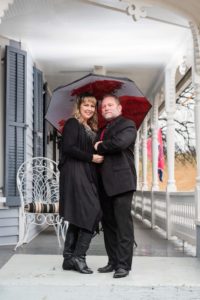 We were acquaintances and had many mutual friends, but never dated in school and had lost touch after we graduated. Both of us married and had families, moved out of California and experienced both joy and heartache along life's journey.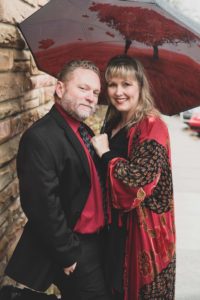 Thanks to social media, we reconnected about 10 years ago. We watched each other's children grow, prayed for one another and even met for coffee with our families a couple of times over the years.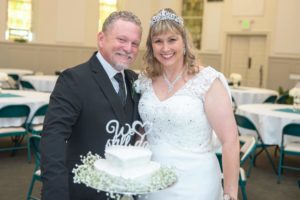 It wasn't until I was diagnosed with cancer that Donovan realized that his feelings of devastation were based on more than just concern for my health. There was a spark there that took him by surprise.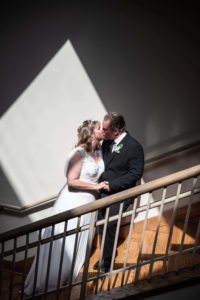 When he shared his feelings with me, I was in the midst of raising my teenaged daughters alone while battling cancer, so I friend zoned him. An entire year later, after things settled down a little, I wondered if he had moved back out west, so I reached out to him. I reluctantly agreed to meet him for a "get together," thinking of how awkward it would be if there was no chemistry and he still had feelings for me.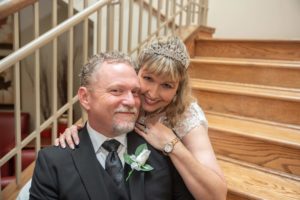 Donovan went all out! We met on a beautiful spring day, and he surprised me with a picnic in the park under a giant shade tree – complete with a bouquet of flowers. After just a few minutes of visiting, I noticed his adorable Irish grin and sparkling blue eyes and wondered how I had never seen him in that way before. Such a gentleman, yet so hilarious and full of mischief. We knew instantly that God was up to something special.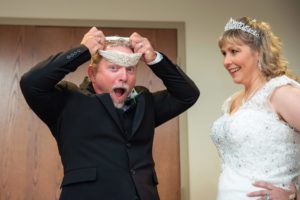 Both of us had our hearts broken in the past, so there was much to discuss, but after praying about God's will for our lives, it was evident immediately that He had prepared both of us for such a time as this. What a beautiful thing God did, growing the hearts of childhood friends into a bond that made us best friends instantly.
We made two road trips out to California and back, taking turns driving so we could drive straight through. That amounted to almost 7,000 miles of conversation and prayer time together, as Donovan helped me move my parents from California to Tennessee. The question quickly changed from "if," to "when" we would tie the knot.
One of our favorite memories was meeting a couple of mutual friends from high school for coffee. They had no idea we dating, so we came up with a plan to surprise them with the news. The problem was, they were deep in conversation about something and when I was supposed to say something outrageously flirtatious toward Donovan, we couldn't even get their attention. He ended up just planting a big, wet kiss on me, which stopped them in their tracks and they both started yelling and hollering right in the courtyard at Starbucks. Their reaction was hysterical! Sharing with friends from high school has been a lot of fun, and our classmates have all been supportive and happy for us.
Donovan travels with me when I sing and speak at events and is an amazing audio engineer, so I'm spoiled rotten with a husband that supports my ministry in so many practical ways. I did it for many years alone, so I will never take this partnership for granted!
Life takes us on some interesting journeys. Some roads we travel are exciting and fun, others heartbreaking and exhausting. We are so very thankful that God has connected these two California kids as soul mates, and we look forward to many years of serving the Lord together, encouraging people wherever the Lord takes us that God has a terrific sense of humor and when you trust Him with your life, He may very well surprise you in ways you can't imagine! Happy Valentine's Day, everyone! 
Photo credit: Wendy Ivens Photography
Marcie Gray is a singer-songwriter, speaker, writer, and occasionally appears in SGNScoops magazine. Marcie is also the producer of Smoky Mountain Gospel Jubilee.
Do you have a sweetheart story you would like to tell us about? Please write to me at Lorraine@sgnscoops.com
Tags:
gospel music
,
grey Dove ministries
,
Marcie Gray
,
Smoky Mountain Gospel Jubilee
,
Southern Gospel Music
,
sweetheart stories
,
Valentine's Day
Posted in
artists
,
Christian interest
|
Comments Off

on Sweetheart Stories: Marcie Gray and Donovan Curtis
Written by Staff on February 10, 2020 – 9:31 am -
In these few days leading up to Valentine's Day, we thought we would let you read some Sweetheart Stories of people you may know in gospel music who have met the one they have married for life.
Today we talk to Grant Gibson, of Karen Peck and New River, who recently married his sweetheart, Susanna. This is their story, in Grant's own words:
Thank you Grant, for sharing your story with us.
Has God brought a special someone to you? Let us know your sweetheart story and we may post it here! Send your story today to lorraine@sgnscoops.com
Tags:
gospel music
,
Grant Gibson
,
Karen Peck & New River
,
Love
,
Southern Gospel Music
,
Valentine's Day
Posted in
artists
,
Christian interest
|
Comments Off

on Sweetheart Stories: Susannah and Grant Gibson
Written by scoopsnews on February 13, 2016 – 5:00 am -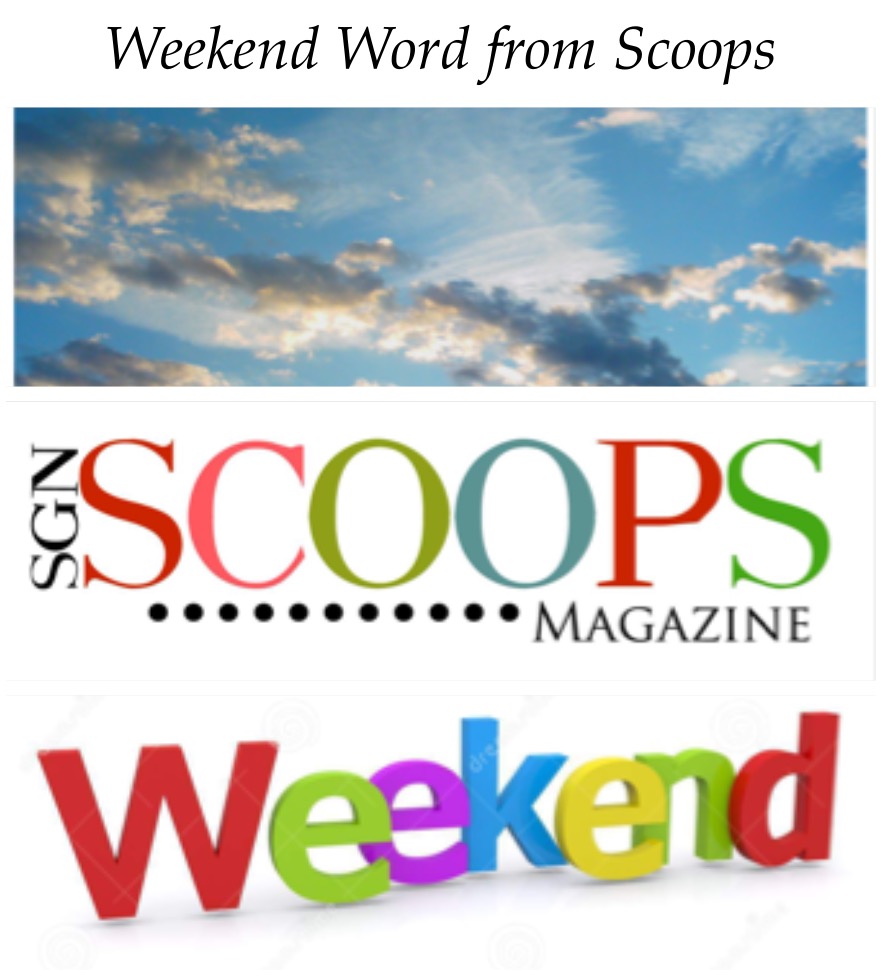 The Greatest Love Gift
On Valentine's Day, many express love by giving a gift. They may write a love letter, give flowers, candy, or even a toaster. (I don't recommend the toaster guys) lol  Truth is, finding the greatest expression of love can be quite difficult.
Leviticus 16:22
And the goat shall bear upon him all their iniquities into a land not inhabited: and he shall let go the goat in the wilderness.
On the Day of Atonement, the priest was to offer a sacrifice to God, using two goats. He kills the first goat as a sin offering, and then lays hands on the second goats's  head and confesses all the sins of God's people. The goat then is driven into the wilderness, carrying on itself all their sins.
This Old Testament sacrifice was a perfect view of the sacrifice Jesus would make some 1,400 years later.
Thats the greatest Love gift of all!
Thank you Lord for your perfect love gift!Happy Valentine's Day Readers!
Tags:
Valentine's Day
,
Weekend Word from SGN Scoops
Posted in
announcements
|
Comments Off

on Weekend Word from SGN Scoops
Written by Staff on February 13, 2015 – 11:08 am -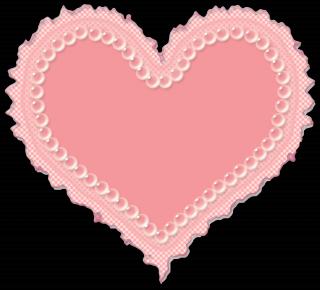 By Lorraine Walker
Love has many languages and also comes in many disguises. Among the faces of love are people like Mother Teresa, St. Francis of Assisi and Mary Magdalene. I've encountered some current faces of love that I wanted to share with you this month.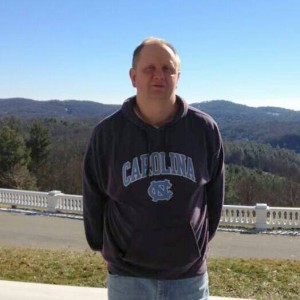 Stephen is a regular preacher who lives a regular life in a regular town. A few weeks ago, this town had an irregular snowstorm causing a lot of damage and loss of power. Stephen decided to shovel out the drive for the widow next door. He then headed to her neighbor's house, owned by an 87-year-old lady who was also alone. Stephen shoveled her steps and walk, bringing her the mail that she had been unable to reach for several days. In the post was a check that the widow had been expecting for years, money that was desperately needed. She thanked Stephen and the Lord for giving her a good Christmas. She called him an 'angel' but Stephen said, 'No, just a preacher with a shovel.'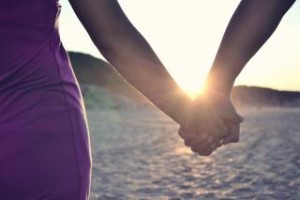 William and Eunice have been married 70 years. The sweethearts have known each other all their lives, walking to school together, dating for a year and then marrying at 18 years of age. They pastored together for 50 years, raised a boy and girl, helped those in need and have been a blessing to all who have known them. Their road hasn't been easy or carefree. Their son passed away twenty years ago. However, the years have been kind to this couple, their faces showing the results of lives well lived. William and Eunice radiate a love for God, for each other, and for those they meet.
I have a wonderful friend with a loving family and the gift of hospitality. In the last few years, she has undergone a battle that came close to taking her life several times. Walking through the wilderness of mental health issues, 'Grace' felt she had lost the love and presence of God in her life. Desperate and alone, she renounced the evil that had taken over her mind. Convinced there was no escaping an eternity of hell and separation from the Lord she loved, her days were a nightmare of voices, panic and terror.
Grace shared her story with a pastor and his wife. They spoke truth into her life, truth that was able to break the bonds that had ensnared her mind. Grace embraced this truth and realized that nothing could separate her from the love of God. She found that concentrating on the evil in her mind had kept her from running to the arms of her Savior. Her healing began on that day.
Today, through the love and mercy of a healing God, Grace is finding her way back to health. Her eyes radiate the peace and joy that once filled her life, but she is a changed person. Her thirst for more of God is greater than ever. She wants to know Him, to love Him with every fiber of her being. Grace had a calling on her life before entering the valley but now realizes that she is being refined as gold for the work that God has planned for her. Grace, in her desire to know more of God, exudes a love for Him that is powerful and humbling.
Love comes in many faces. I pray we seek to wear the face of the love of God in everything we do today.
By Lorraine Walker
First published as a Reality Check on SGM Radio website, February 2010.
For more Reality Check editions, click on to http://www.sgmradio.com
Tags:
Faces of Love
,
God's love
,
Jesus' love
,
Valentine's Day
Posted in
guest
,
SGM Radio
,
special feature
|
Comments Off

on The Faces of Love
Written by SGN Scoops Staff on February 3, 2011 – 5:01 pm -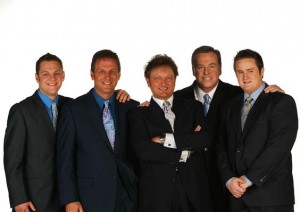 In honor of Valentine's Day, The LeFevre Quartet has announced that one of their fans will win a free date night during the month of February. All you have to do to enter is go The LeFevre Quartet's website (www.thelefevrequartet.com) and share your story about how you met your spouse or the special person you are dating. The best entry will be chosen on February 14th and the winner will be announced and posted on the group's website.
David Staton, lead singer for the group said, "Someone once said that behind every great man is a woman rolling her eyes! Well, we know how special our wives are and we know we couldn't do what we do individually or as a group without the love and support of our wives". So if your story is heartwarming or hilarious, share it and win a special Valentine's Day package and let The LeFevre Quartet pay for it!
For more information:
www.thelefevrequartet.com
www.freedatenight.info
Tags:
David Staton
,
free date night
,
The LeFevre Quartet
,
Valentine's Day
Posted in
announcements
,
christian entertainment
,
Christian interest
,
contests
|
Comments Off

on Valentine's Day Promotion