Written by Staff on April 10, 2017 – 3:56 pm -
Spectacular Lineup  For The Music City Show Cruise 2018 Features Fan Favorites Michael English, Nelons, Jeff & Sheri Easter, Karen Peck & New River, Joseph Habedank, Erwins, Tim Lovelace, and more!
Cabins On Sale Now!

Nashville, TN (April 5, 2017) – Some of gospel music's most beloved artists and inspiring new talent will come together for one amazing week when the 2018 Music City Show Cruise sets sail from March 18-25, 2018. Filled with music day and night, and exotic ports of call – including Haiti, Jamaica and Mexico – this is a vacation you don't want to miss!
Talent for the cruise is as follows: The Nelons, Michael English, Jeff & Sheri Easter, Karen Peck & New River, Browders, Joseph Habedank, Erwins, Amber Nelon Thompson, Jay Stone Singers, Jeff Stice, Misty Freeman, Allegiance, along with The Music City Show's Jim Sheldon and Tim Lovelace.
In addition to the music, world-class accommodations and amenities await guests aboard Royal Caribbean's amazing Oasis of the Seas, including an ice rink, aqua theatre, a 'living central park,' rock climbing walls, zip lines, and so much more.
Cabins start at $798.00 and are on sale now at www.themusiccityshow.com or by calling 1-855-346-7735.
For more Gospel music news click here.
Tags:
Allegiance
,
Amber Nelon Thompson
,
Browders
,
Erwins
,
jay stone singers
,
Jeff & Sheri Easter
,
Jeff Stice
,
Jim Sheldon
,
Joseph Habedank
,
Karen Peck & New River
,
Michael English
,
Misty Freeman
,
Music City Show
,
the nelons
,
Tim Lovelace
Posted in
announcements
,
artists
|
Comments Off

on THE MUSIC CITY SHOW CRUISE ANNOUNCES TALENT FOR 2018
Written by scoopsnews on October 12, 2016 – 3:21 am -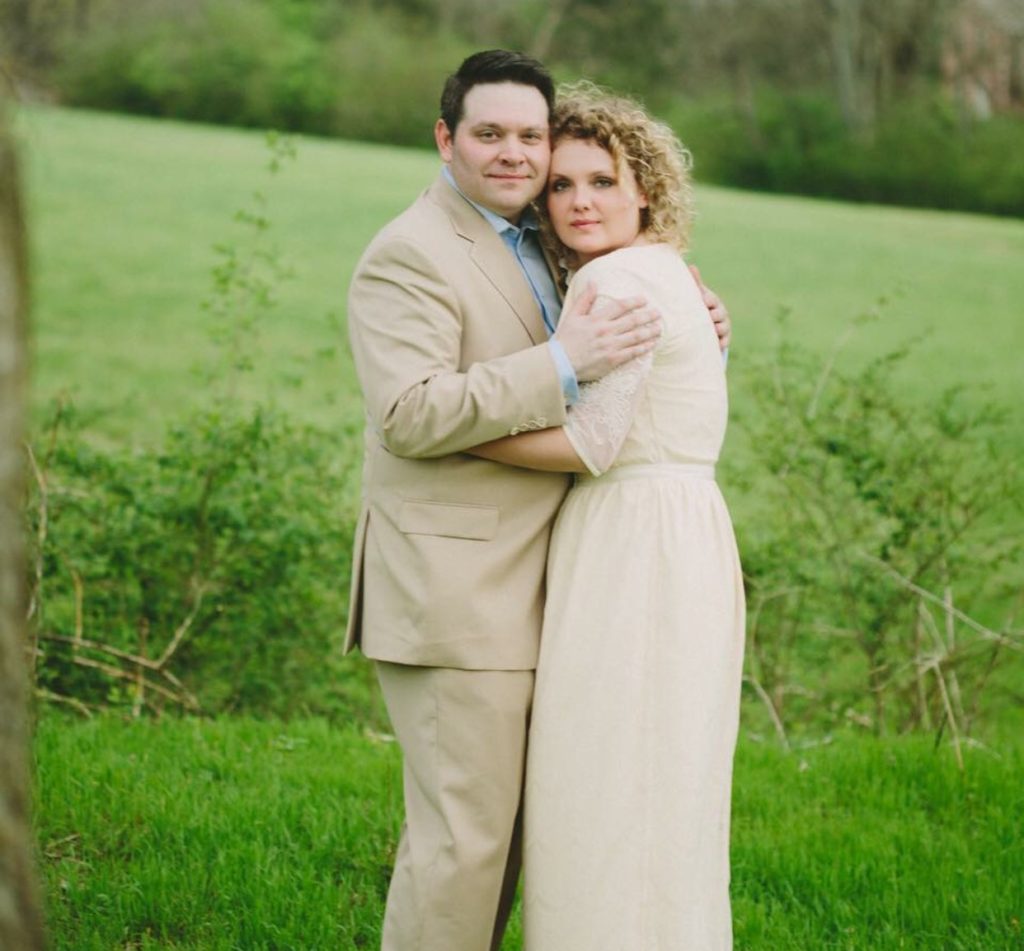 From Kasey:
Our little Avaline entered the world on 10/11/16 at 7:54pm. She weighed in at 8 pounds 7 ounces and is 19 inches long. Here are a few pics. More to come! Both baby and Mom are doing great. Thank you for your prayers.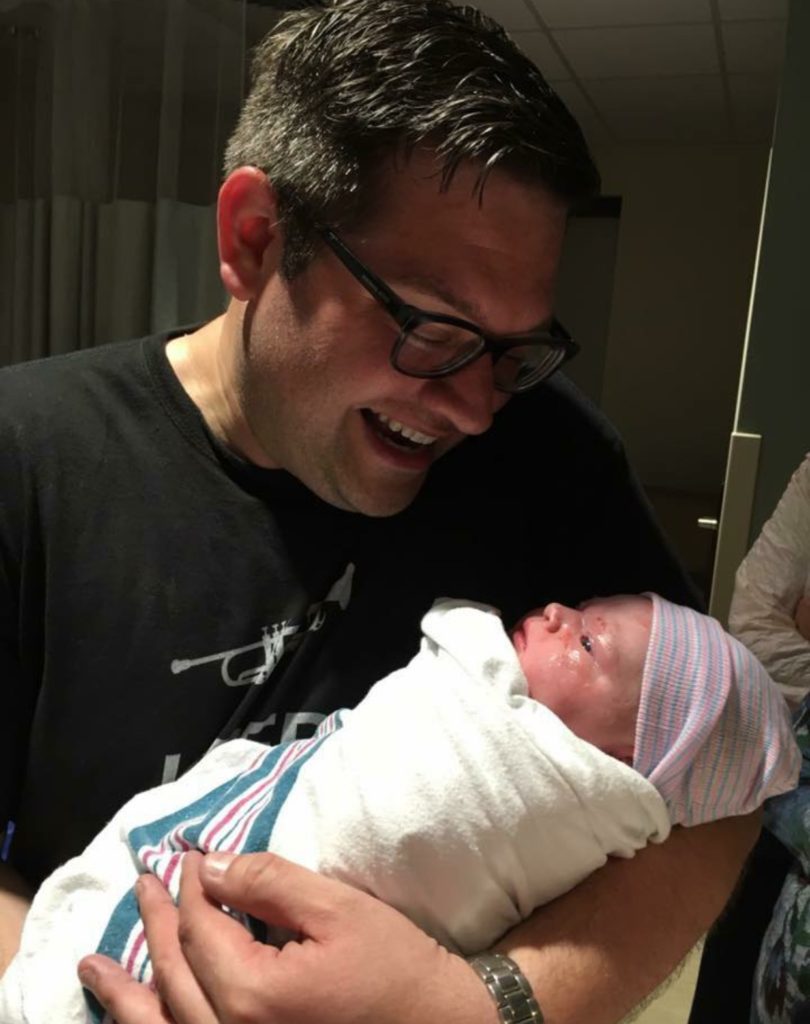 Tags:
Allegiance
,
Kasey Kemp
Posted in
announcements
|
Comments Off

on Congratulations Kasey and Haley Kemp….
Written by SGN Scoops Staff on September 21, 2016 – 10:32 pm -
ALLEGIANCE GOSPEL GROUP FRIDAY, SEPTEMBER 23rd. at 7:00 PM. Gospel Concert will be at Central Baptist Church 116 West MT. Vernon ST. in Mabank, TX. "Allegiance Singing Group" is from Goodlettsville, Tennessee. Allegiance traveled with the well known Booth Brothers for two years. Their newest song release "I Will Stand" was selected to be in a leading movie. These young men love the Lord and it shows in there singing. They will be singing at the National Quartet Convention in a couple of weeks. New Grace Promotions invites you to join us for this special concert! NO ADMISSION! We will be taking a love offering to meet their needs. Their product table will be available for purchase of their CD's, DVD'S, & other products. What better way to spend the evening than listening to great Southern Gospel Music! Let your friends know that love Southern Gospel Music!
Additional information call 903-477-8084
Tags:
Allegiance
,
Southern Gospel Concert
Posted in
artists
|
Comments Off

on Allegiance In Concert
Written by SGN Scoops Staff on June 7, 2016 – 10:37 pm -
Song Garden Music Group is thrilled to announce the signing of "Allegiance" to the Garden!
The group has been nominated in the "Top 10 New Trios" four years in a row by the readers of the Singing News Magazine.  They have had multiple "Top 80" charting songs and keep a schedule of over 180 dates per year.  They are known for their harmony, humor, and heart.
Their new project, "Time to Sing" has been over a year in the making.  It is produced by Nick Bruno and Wayne Haun and features the groups new tenor Heath Pannell.  It also features the popular patriotic song "I Will Stand".
Jake Sammons and Kasey Kemp of Allegiance had this to say about entering "The Garden"!
Jake and I are absolutely thrilled that Allegiance is now part of the Song Garden Music family. We have been planning this record for over a year, carefully writing and picking material that fits what we wanted to say spiritually and musically. Being "in the garden" has allowed us to make this record a reality and share it with the world.
We appreciate our friends the Keffers and Gus Gaches for believing in our vision and calling. We feel we are blessed to work with some of the greatest people in the gospel music community.
Gus Gaches, Director of Song Garden Music Group states, "We are thrilled to have Allegiance joining us.  These guys are hard workers, and it shows with their new project.  They have really matured musically, and we are thrilled that they have decided to join "The Garden".  We look forward to all of the "sowing and reaping " we will do together in years to come!
You can learn more about the group at their website, www.allegiancetrio.com
Tags:
Allegiance
,
Southern Gospel News
Posted in
announcements
|
Comments Off

on Song Garden welcomes Allegiance
Written by SGN Scoops Staff on April 5, 2016 – 12:29 pm -
Following the recent release of  their Patriotic song, I Will Stand, popular trio Allegiance is proud to announce the I Will Stand Tour. This special tour finds them teaming up with SGMA Hall of Fame member, Nick Bruno, Country Music Legend, T Graham Brown, Patriotic organization Helping a Hero and Ben Graham Productions of the I Will Stand film. On most occasions, this tour will be a two day event featuring a concert on the first day and showing of the I Will Stand film the second. Proceeds will benefit Helping a Hero to build specialty homes for wounded Veterans.
Songwriter Jake Sammons says "My family is full of men and women who served our country. Patriotism is a strong cord that binds our hearts together as Americans. I see that cord beginning to unravel in this day and age and wanted to encourage other Christians to cling tightly to the rights and choices that we are granted in this, the Greatest Country on Earth. This song is an encouraging word to all Americans to hold fast to the foundation that our forefathers left for us."
Regarding the tour, Kasey Kemp of Allegiance comments , "After Jake wrote the song, we began seeking opportunities to honor our American heroes with the music and beyond. We were blessed to meet Helping a Hero through Lee Greenwood (singer/songwriter of God Bless the USA) and connect with their mission. At the same time, God allowed our paths to cross with T Graham Brown who shares our vision to honor American heroes. Adding to the mix our producer, music legend Nick Bruno, and the blessing of being in the I Will Stand film, this tour began to take shape.
Allegiance is honored to have Nick Bruno joining the tour on piano. Concerning honoring our American heroes, Nick recalls, "My dad was a WWII veteran. He died last year and was buried with military honors. When they handed me the folded American Flag I was overcome with emotion. Whenever I see and hear our Heroes being honored I swell up with pride. I am blessed and honored to be a part of the "I Will Stand" tour. We should never forget!"
This special, limited, Patriotic tour is scheduled in eight cities with capacity crowds expected at each event. T Graham Brown enthusiastically adds, "It's gonna be a great time honoring our American heroes and praising God. Come on out to hear the music, see the movie and help a hero."
Tags:
Allegiance
,
I Will Stand
,
Southern Gospel News
Posted in
christian entertainment
|
Comments Off

on HEAR THE MUSIC, SEE THE MOVIE, HELP A HERO
Written by SGN Scoops Staff on July 17, 2015 – 11:46 am -
What a timely video for today. Take a listen to Allegiance on this song , "I Will Stand."
Feel free to share with your friends and most of all PRAY for our Country.
#iwillstand
Rob
Tags:
#iwillstand
,
Allegiance
,
Southern Gospel News
Posted in
announcements
|
Comments Off

on #iwillstand, Will YOU?
Written by Staff on May 7, 2015 – 12:08 pm -
SGN Scoops is pleased to present these postings which focus on prayer, for the National Day of Prayer. We hope they draw you nearer to the Almighty, the focus of our prayers.
Bobby Carter of the Jay Stone Singers:
Not to sound like a broken record, but PRAYER truly is the key to heaven. So many times in my personal life and in the ministry of Jay Stone Singers have we seen God move and answer prayer!
When we are out on the road, I usually do most of the bus driving and one of my favorite times is early morning hours driving down an Interstate! God still answers prayers and I know He heard my prayer!
Kasey Kemp of Allegiance:
When I was growing up, we had a family bible on our family coffee table. The table was built by my grandpa and was the place I knelt to pray, at the age of seven, when my Dad led me to Jesus to Christ. Now, years later, I still have that little table and it is still a very special place for me to pray. I thank God for the gift of prayer knowing God does hear and answer what He knows is best for us.
Recently, a huge prayer request was answered when God sent me my beautiful wife Haley. I prayed for many years and on April 7 (my birthday) of this year we said "I DO!" God answered prayer by blessing me with a Godly, beautiful wife.
I praise God for answered prayer each week as Allegiance travels. God continues to keep us and our families safe and allows us to see people saved and encouraged. Prayer truly is an amazing gift from God.
Do you have a specific place to pray? Have you had a specific answer from God? Share it with us today! lorraine@sgnscoops.com
Tags:
Allegiance
,
Bobby Carter
,
gospel music
,
jay stone singers
,
Kasey Kemp
,
national day of prayer
,
Prayer
,
sgn scoops
Posted in
artists
,
Christian interest
,
sgn scoops magazine
,
special feature
,
Uncategorized
|
Comments Off

on SGN Scoops National Day of Prayer with Bobby Carter and Kasey Kemp
Written by SGN Scoops Staff on February 4, 2015 – 10:32 pm -
February 20, 2015 will be a special night in the Detroit, MI metro area. Allegiance and The Sammons Family, (relatives of Allegiance baritone Jake Sammons) will be in concert together at the Crosspoint Free Will Baptiat Church, Allen Park, MI. Also, during the second half, Allegiance will be joined by 16 year old bass vocalist Cameron Jones of Monroe, MI. Cameron is a friend to the group an a bright, young talent. Join them for an exciting evening of gospel music, fellowship and worship.
More About Allegiance Trio Here http://www.AllegianceTrio.com
Find Allegiance Trio On Facebook Here
Tags:
Allegiance
,
southern gospel concerts
,
Southern Gospel News
Posted in
announcements
|
Comments Off

on Allegiance and The Sammons Family In Concert
Written by SGN Scoops Staff on January 22, 2015 – 8:12 am -
Christmas was special for Kasey Kemp of Allegiance and Haley Young of the Angela Lilly Trio this year. The happy couple became engaged after nearly two years of dating. A small wedding is being planned and the couple plans to reside in the Nashville, TN area, home to Allegiance.
Tags:
Allegiance
,
Southern Gospel Music
,
Southern Gospel News
Posted in
announcements
|
Comments Off

on Kasey Kemp and Haley Young Announce Engagement
Written by SGN Scoops Staff on December 9, 2014 – 10:30 am -
NASHVILLE, TN – December 9, 2014 — Today, the group known as Declaration – Kasey Kemp, Jake Sammons, and TJ Evans – announce their new name. Effective immediately, the talented trio will officially be known as Allegiance.
Kasey Kemp and Jake Sammons began this group over three years ago. At the time, searches by their attorney found that no businesses in the state of Tennessee or nationally were using the name. Recently, they were alerted that a secular group had trademarked the name, and they would have to cease using it. Thus, a search for a new name began.
Announcing their situation via video and asking for friends help via social media, over 500 name suggestions were sent in from all over the United States and even the United Kingdom. After much prayer and legal counsel, the group has changed the name.
"We've been overwhelmed with support from our friends during this time," Kasey Kemp stated. "We're so thankful for the support from all of our friends across the country and know that God has great things in store for Allegiance. He has blessed us, and we know he will continue."
With a brand new album in the works, the name change, and an ever-growing calendar on the books, the group is looking forward to an exciting 2015!
Allegiance is represented by the Adoration Agency. Contact Sophia Davis to schedule an appearance at 
615-590-7453
.
Tags:
Allegiance
,
Declaration
,
Southern Gospel Music
,
Southern Gospel News
Posted in
announcements
|
Comments Off

on Trio Formerly Known As Declaration Announces New Name