Written by Staff on October 2, 2015 – 9:22 am -
Several days ago, we asked you to keep Angie Hoskins Aldridge of the Hoskins Family in prayer as she had been in the hospital, diagnosed with Congestive Heart Failure.
We are thrilled to report that Angie is at home recovering! She reported this on her Facebook page, September 3o in the evening…
Thank you for continuing to pray for Angie so that the doctors have wisdom and proceed appropriately.
The SGN Scoops family are wonderful prayer warriors! Thank you!
Tags:
Angie Hoskins-Aldridge
,
Prayer
,
sgn scoops
,
The Hoskins Family
Posted in
announcements
,
artists
|
Comments Off

on Angie Hoskins Aldridge of the Hoskins Family update
Written by Staff on September 30, 2015 – 4:46 pm -
This is a story of "coming apart before one falls apart," literally, and about how God has worked in every aspect of it all. It is a story of faithfulness to God and understanding the need to follow Him and obey His direction. It's a story of courage and knowledge to know when to quit, and yet not give up. It's a story of a family totally committed to doing God's will and a beautiful story of a new beginning.
The beginning of this century introduced the Southern Gospel audience to the rich family harmony and exciting stage presence of the Hoskins Family. The family's first Top Forty song was written by Angie Hoskins Aldridge and titled "Mission Of Love." It came from a 1998 album by the same title. Their second album, Hope, in 2000, generated their first top five hit, "Joyful Morning," which came in at number three, and as they say, the rest is history!
The Hoskins have always been a church-going family. When the church doors opened they were there. They sang in the choir, they taught Sunday School, they played the instruments and whatever else was necessary for services to be complete. They were the "Preacher's Kids and Grandkids."
Rick and Reva Hoskins have known no other way of life, but to serve God and sing. They have sung all their lives and naturally their daughter Angie inherited their talent. The three sang in the church where Reva's parents pastored, until God opened their ministry to a wider audience by allowing their songs to be played on Gospel radio.
Following their introduction to mainstream Southern Gospel audiences through radio, they were immediately added to the larger venues in Southern Gospel. Churches of every size and denomination clamored for dates to have them in service.
After eight years on the road, in 2006 the Hoskins Family stopped touring and took a break from their music ministry. We recently caught up with Angie and talked about what the Lord has been doing with and for the group.
Tags:
Angie Hoskins-Aldridge
,
Christian Music
,
gospel music
,
Sandi Duncan Clark
,
sgn scoops
,
The Hoskins Family
Posted in
exclusive report
,
industry news
,
scoops
,
sgn scoops magazine
,
special feature
|
Comments Off

on The Hoskins Family
Written by Staff on June 12, 2015 – 8:50 am -
Welcome to the SGN Scoops Friday Favorite! Today's favorite comes to us courtesy of Angie Hoskins Aldridge, lead singer of The Hoskins Family. Rick, Reva, Angie and Abigail have been hitting the Southern Gospel charts with their power vocals and three-generation family harmony, bringing songs like "God is Big," "Whenever I Hear His Name," and, "Land Of Endless Tomorrow."
Vonda Easley asks: "Angie, what is your favorite scripture and why?"
Angie: Good Morning!  One of my favorites….Mark 11:24. This is one of my favorites because it lets me know God is concerned and cares about our wants and desires!!!"
Mark 11:24 (KJV): "Therefore I say unto you, What things soever ye desire, when ye pray, believe that ye receive them, and ye shall have them."
Thanks Angie!
Return every week to SGN Scoops mainpage for another SGN Scoops Friday Favorite!
The Hoskins Family will be appearing at Creekside Gospel Music Convention in Pigeon Forge from November 2nd through 5th at the Smoky Mountain Convention Center.
Tags:
Angie Hoskins-Aldridge
,
Bible
,
Creekside Gospel Music Convention
,
Friday Favorite
,
gospel music
,
Scripture verse
,
sgn scoops
,
southern gospel
,
The Hoskins Family
Posted in
announcements
,
artists
,
christian entertainment
,
Christian interest
,
sgn scoops magazine
,
special feature
|
Comments Off

on SGN Scoops Friday Favorite with Angie Hoskins Aldridge
Written by SGN Scoops on March 15, 2012 – 5:31 pm -
Christian singer/songwriter, Steven Lawson, formerly of The Royal Heirs of West Virginia begins his brand new solo project.  Steven gets back into the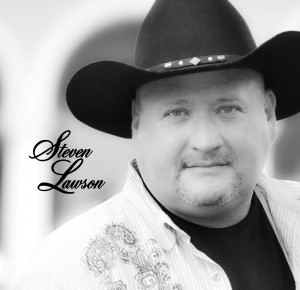 studio this month starting what he calls his best gospel music recording ever. "I am very excited to begin my newest project. I've incorporated some of gospel music's most talented musicians along with one of the best singer/producers out there. Angie Hoskins-Aldridge of The Hoskins Family will be producing my project and lending her awesome vocal talents.  She and I will be teaming up on a song together written by Gerald Crabb. I'm so excited to be working once again with Angie. She and I have been friends for many years and The Royal Heirs sang often on the same stage as The Hoskins Family back in early part of 2000. God has truly blessed me an as always I allowed the Holy Spirit to help guide me in song selection and the direction in which I was to go. I am also excited to be working with Pauline Patterson of Patterson Promotions on my first single release.""
Angie Hoskins-Aldridge says "Steven has been a longtime friend of The Hoskins Family and we have worked many times with him. I am thrilled to be able to go into the studio with him and produce his next project along with doing the background vocals. This will certainly be a project to be watching for".
Songs on his new project are tunes written by some of gospel music's best song writers including, Gerald Crabb, Debra Shepherd, & Michael Smith.
Steven's newest recording is set to be out the first part of June and the first single will be released on Patterson Promotion's June Compilation.
For more information you can contact Steven at 843 633 1078 or visit his website at www.stevenlawson.org. 
Tags:
Angie Hoskins-Aldridge
,
Southern Gospel News
,
Steven Lawson
Posted in
announcements
|
Comments Off

on Southern Gospel singer song writer Steven Lawson begins new project