Written by scoopsnews on February 26, 2020 – 11:28 am -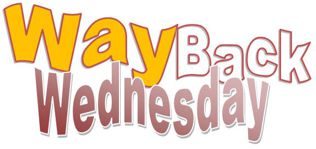 It's WayBack Wednesday at SGNSCOOPS at we are going WayBack to 1987.  From the "Can He, Could He, Would He" Video… Here are The Cathedrals.
Can you name these guys?
Tags:
Cathedrals
,
WayBack Wednesday
Posted in
announcements
|
Comments Off

on Happy WayBack Wednesday
Written by scoopsnews on January 9, 2019 – 3:14 am -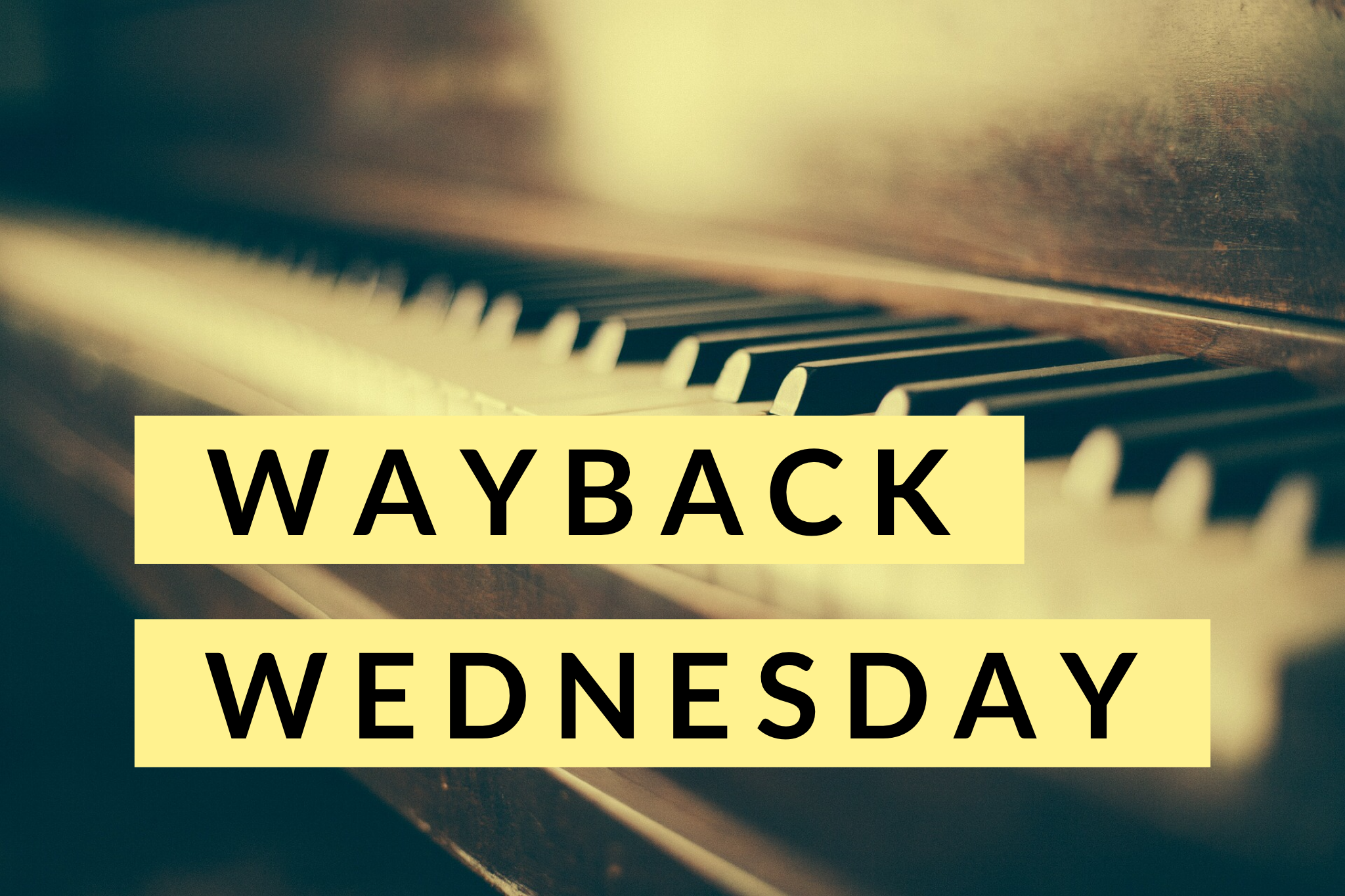 It's WayBack Wednesday at SGNSCOOPS at we are going WayBack to 1987.  From the "Can He, Could He, Would He" Video… Here are The Cathedrals.
Can you name these guys?
Tags:
Cathedrals
,
WayBack Wednesday
Posted in
announcements
|
Comments Off

on Happy WayBack Wednesday
Written by Staff on May 31, 2016 – 9:44 am -
The Cathedral Quartet is widely considered to be one of Southern Gospel Music's most beloved groups. This stellar quartet has left quite a legacy. Several former members still carry on the music of the group today. One such group is the appropriately named, Legacy Five.
Legacy Five (sometimes styled as Legacy 5 or L5) was formed by Scott Fowler and Roger Bennett shortly after the great Cathedral Quartet retired in December of 1999. Fowler had served as baritone for the legendary group since 1990 and Bennett served as pianist for two tenures (1979-1986) and 1989 until the group's retirement.
In January of 2000, Legacy Five, then comprised of Josh Cobb, Glenn Dustin, Scott Howard, Fowler, and Bennett, hit the road. In the early days, the group was certainly influenced by the Cathedrals. Scott Fowler states, "George and Glen tremendously influenced us and taught us everything we know about this music. In those days, we also spent a lot of time around Bill Gaither. He was doing lots of the videos and live concert appearances. He had the Cathedrals on many of those in the early days of the video phenomenon." These two major influences can still be heard in their music today.
The group saw great success in its early years with their first album release, Strong In The Strength. The group's first Top 10 hit, "I Stand Redeemed," featured young tenor Josh Cobb. Cobb won the Horizon Award in 2000 at the Singing News Fan Awards, but left the group shortly after. He was replaced by tenor Tony Jarman, who remained with the group until 2004. During his tenure, the group recording one of their greatest hits "I Found Grace" which topped the charts in September 2003.
Tags:
Cathedrals
,
legacy five
,
Matt Fouch
,
Scott Fowler
,
Scott Howard
Posted in
sgn scoops magazine
,
special feature
|
Comments Off

on Quite A Legacy: A Look at Legacy Five
Written by Staff on April 27, 2016 – 5:54 pm -
Newburgh, IN  – Ernie Haase of Ernie Haase and Signature Sound, was recently recognized as a Legend by Castle High School in Newburgh, Indiana, where Haase attended in his youth.  The program was initiated this year in an effort to recognize alumni who have distinguished themselves for their contributions in their field of work.
Haase has been faithful to return to the school to mentor youth and has included Castle High School students in various Ernie Haase and Signature Sound CD and DVD productions.
Ernie Haase stated, "I am thrilled to be presented with this honor. This award has special meaning because it connects to my roots.  Those formative years of education gave me the foundation I would need in all areas of life."   Haase continued, "It has been my life's work to see that the Gospel of Jesus is proclaimed.  I am truly touched that my efforts have had an impact in this community."
The Legends award was presented by nomination and supported by letters of recommendation.  A member of the Legends committee, Bobbie Hudson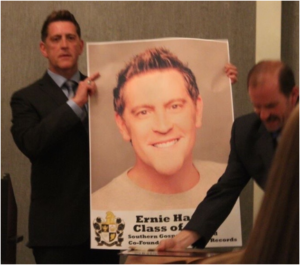 explained, "Ernie was nominated by two individuals who were adamant that it was Ernie's vocal talent and his immense compassion towards others that made him a clear choice to be one of the first Castle High School Legends."
The inspiration for the award is intended to provide hope and relevance to current students in their areas of study and extra-curricular activity.
For more information on Ernie Haase and Signature Sound, visit erniehaase.com
More news.
Tags:
Cathedrals
,
Ernie Haase
,
StowTown Records
Posted in
announcements
,
artists
|
Comments Off

on  Ernie Haase Named Castle High School Legend
Written by Staff on September 9, 2015 – 11:35 am -
Some of the better-known quartets spent a number of years as the resident church group. Besides providing songs for the congregation, members of the groups also served as part of the church staff. Although there were a number of groups that started as church quartets, the Weatherfords, Cathedrals, Landmarks, Monitors and Toneys were among those who moved on to become well-known names on the Gospel circuit.
In the early 1950's, the Weatherford Quartet were the resident group for WOWO radio in Ft. Wayne, Indiana. They also sang in churches and became acquainted with Rex Humbard who was preaching at Calvary Temple, in an old theater in Akron, Ohio. In 1953, WOWO decided to not use live music and as a result the Weatherfords had no radio contract. The Weatherfords joined Rex Humbard as the resident group for the Cathedral of Tomorrow, a new state-of-the-art facility.
One of the Weatherfords better-known alignments during this time consisted of Armond Morales, Earl Weatherford, Glen Payne, Bobby Clark and Danny Koker. The group also did some touring but Rex Humbard wanted a group that was active in the church. In 1963, three members of the Weatherfords: Danny Koker, Glen Payne and Bobby Clark, decided to stay and became the Cathedral Trio.
The Cathedral Trio performed at the Cathedral of Tomorrow and traveled with Rex Humbard. In 1964, they added George Younce and became a quartet. They continued as part of the Cathedral of Tomorrow staff until 1969. Although they were no longer a part of the Cathedral of Tomorrow, they kept the name Cathedral Quartet and maintained their home in Stow, Ohio. From this beginning, they ultimately became one of the best-known Southern Gospel groups.
The Landmark Baptist Church in Cincinnati, Ohio was (and is) a church that utilizes many of the touring Southern Gospel groups. The pastor, Rev. John Rawlings, loved quartet music and so did his son, Carroll. The Landmark Quartet was formed as the church's home group. Although members changed through the years, one of the better-known lineups consisted of Buddy Liles, Don Norman, Mack Evans, Lorne Matthews and Carroll Rawlings. This group also did some touring and recorded some quality albums.
​The Monitors Quartet was organized in Indianapolis, Indiana in 1957 by Horace Floyd, former member of the Swanee River Boys. He added Bill Nelson as lead, Ned Williman as baritone, Warren Holmes on bass and Din Ritter as pianist. The Monitors were affiliated with the Cadle Tabernacle, a large Christian church in Indianapolis, which seated over 10,000 people. The church also broadcast on WLW radio in Cincinnati and was heard in a multi-state area. The Monitors performed on radio seven days per week. The Monitors continued for several years before disbanding. The group was reformed as a part-time group around 1980 and consisted of Lem Kinslow, Bill Nelson, Hal Morrison, Ray Burdett (former Statesmen bass) and Jeff Stice.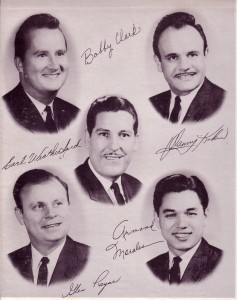 Alden Toney sang tenor with the Blackwood Brothers from 1949 through 1951 and then took a job in the automotive industry in Detroit, Michigan. Alden's brothers, Bob and Kyer were discharged from the Army in 1954. In 1955, brother Jim joined the others to form the Toney Brothers Quartet. Like other quartets that came after them, they became affiliated with a church, Gilead Baptist Church in suburban Allen Park. They began appearing on CKLW-TV in Windsor, Ontario, Canada as well. This group appeared on the first National Quartet Convention in 1957. When Alden retired in the early 1960s, he was replaced by Ron Booth Sr., father of Michael and Ronnie of the Booth Brothers.
The foundation of being associated with a church was manifested in the ministry and presentation in each of the aforementioned groups.
by Dean Adkins
First published by SGN Scoops in February 2015
For more great Gospel music columns and artist features, read the latest SGN Scoops digital magazine, located in the SGN Scoops mainpage.
Tags:
Cathedrals
,
Dean Adkins
,
Landmarks
,
Monitors
,
Quartet Music
,
sgn scoops
,
southern gospel
,
Toneys
,
Weatherfords
Posted in
announcements
,
artists
,
Christian interest
,
sgn scoops magazine
|
Comments Off

on Dean Adkins' Gospel Music History: From Church to Touring
Written by Staff on July 1, 2015 – 2:00 pm -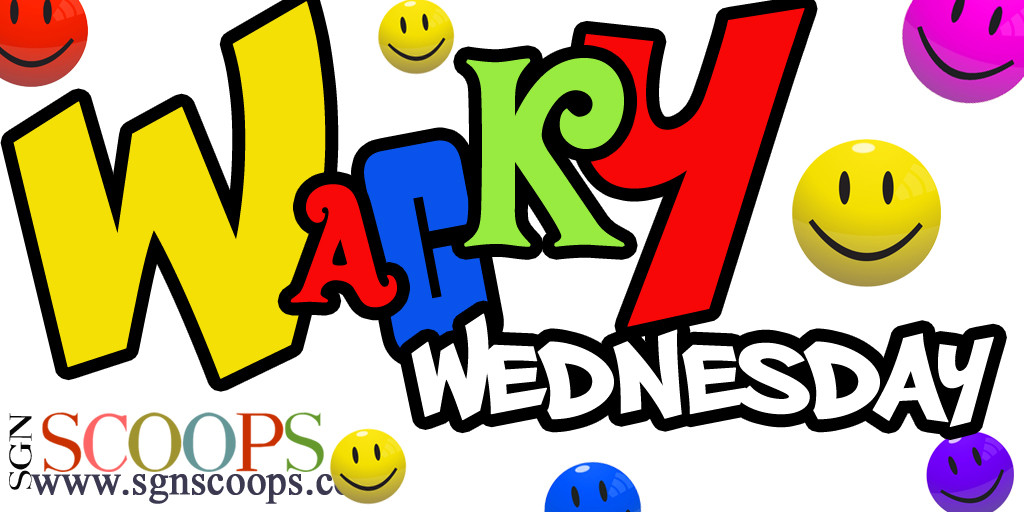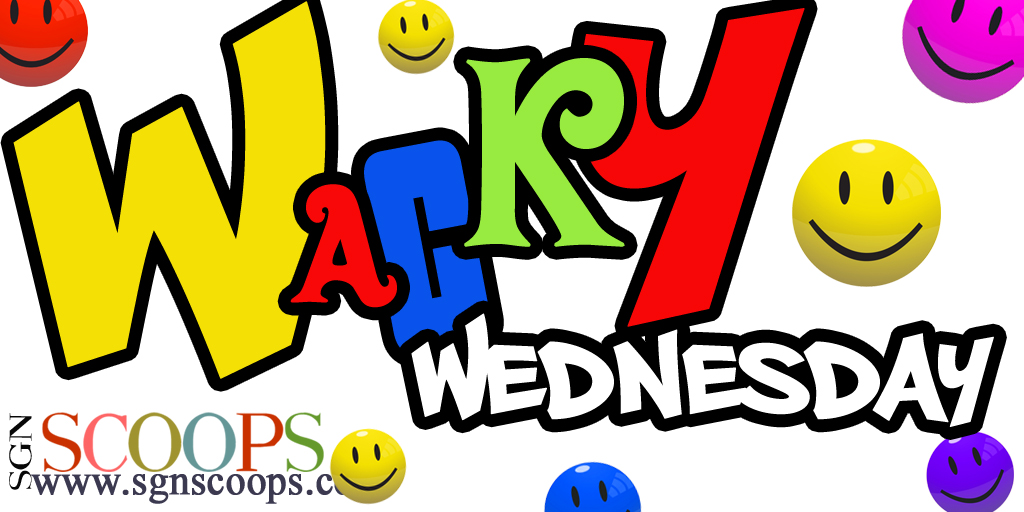 Thanks for joining us for another SGN Scoops Wacky Wednesday! Today's question for our fearless panel of artists: "What is the one album every Gospel fan should have in their collection?" As you might expect, some of the answers are a little less than scientifically proven.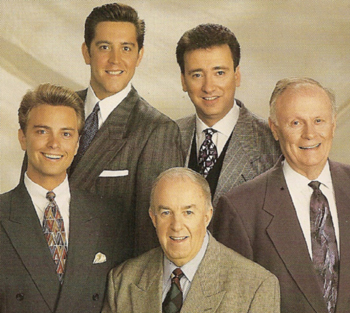 Nevertheless, SGN Scoops polled about 18 or so artists about various things and tabulated their answers. We have used this (not so great) scientific process to create today's Wacky Wednesday Top Ten. Our panel of expert artists gave us the following answers.
The artists whose albums should be owned by every Southern Gospel aficionado are the incomparable Cathedrals.
All of the Booth Brothers were united in their response, giving three votes to Live in Atlanta by the Cathedrals. Donna King says, "Anything by the Hinsons or Cathedrals (can't pick one!)" And no, Donna you didn't fail that one! Michaela Brown also voted for any of the Cathedral albums.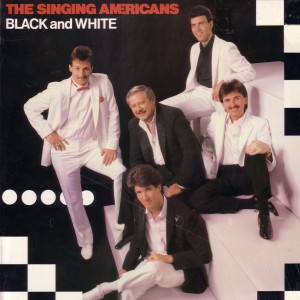 The Singing Americans, a quartet ahead of its time, and the 24-karat Gold City were tied for second place. Gary Casto, Scotty Inman and Greg Bentley chose Black and White by the Singing Americans. Chris Jenkins and Joseph Habedank put their votes in for Pillars of Faith by Gold City. David Sutton's choice is Gold City's Double Take.
In third place was Bill Gaither, with two of his groups each earning a vote. Phil Collingsworth Sr. said, "HYMN CLASSICS – THE BILL GAITHER TRIO (1990 – only Gaither Trio Album produced by Lari Goss – last Trio Album released.)"
Karen Peck's choice was, "Anything from Gaither Vocal Band!"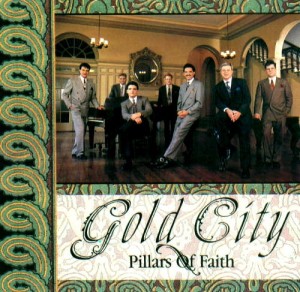 Other top picks included:
Speer Family: Heritage Series. "Little is much when God is in it! The best!" – Hannah Webb
"A Triumphant one!" – Clayton Inman
Blackwood Brothers Quartet latest project. "Our new one, Forever." – Billy Blackwood
The Talleys latest project. "This would probably be a bad time to admit that I don't listen to much music, so I'll say whatever the Talleys' newest is!" – Lauren Talley Alvey
The Three Bridges' newest album. "The latest Three Bridges album, of course!" – Shannon Smith
So now you know! There may be more than one answer that is a little suspect, but that is how we roll on the SGN Scoops Wacky Wednesday!
Thanks again to all of our participants. Be watching SGN Scoops mainpage for more Wacky Wednesdays in the weeks to come. Do you want to suggest a subject or an artist? Email us at sgnscoops@gmail.com
For more on the artists who have subjected themselves to our poll questions, visit them at their group websites:
Chris Jenkins http://kingsmenquartet.musiccitynetworks.com/
Joseph Habedank http://www.josephhabedank.com/
Clayton Inman http://www.triumphantquartet.com/
Lauren Talley Alvey http://thetalleys.com/
Phil Collingsworth Sr. http://www.thecollingsworthfamily.com/
David Sutton http://www.triumphantquartet.com/
Greg Bentley http://crossroadslabelgroup.com/
Gary Casto http://tributequartet.com/
Billy Blackwood http://www.blackwoodbrothers.com/
Shannon Smith http://threebridgesgospel.com/
Michaela Brown http://thebrownsmusic.com/
Booth Brothers http://boothbrothers.com/
Scott Inman http://www.triumphantquartet.com/
Karen Peck http://www.karenpeckandnewriver.com/
Donna King http://www.zaneanddonnaking.com/
Hannah Webb http://rickwebbfamilymusic.com/
Tags:
Bill Gaither Trio
,
Cathedrals
,
Gaither Vocal Band
,
gold city
,
hinsons
,
sgn scoops
,
Singing Americans
,
Speer Family
Posted in
announcements
,
artists
,
sgn scoops magazine
,
SGNScoops Wacky Wednesday
|
Comments Off

on SGN Scoops Wacky Wednesday Poll: What Album Should Every Gospel Fan Own?
Written by Staff on June 25, 2015 – 4:48 pm -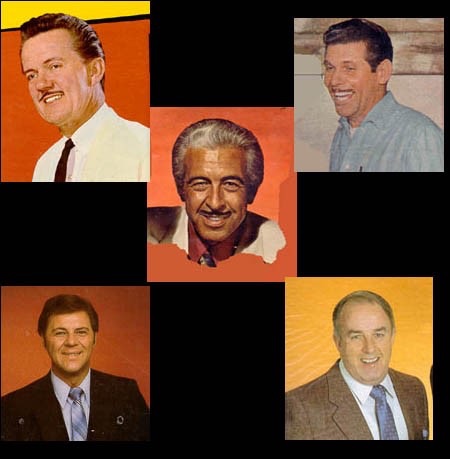 "Should you go first, and I remain …" is the beginning of the recitation accompanying "Beyond The Sunset." Anyone who watched George Younce as he recited this to his wife on a recent video could feel the depth of his emotions. Who can forget J.D. Sumner reciting "Old Man Death" not long before his own death?
The bass recitation was once a common addition to most quartets' programs and was also a part of many of their recordings. In fact, a statement on one of the Cathedral's early albums indicated that they would try to include a recitation on each that was produced. There is something about that deep resonant bass voice that can elicit an emotional response. There have been recitations by other quartet members, e.g., lead (Jim Hamill), baritone (John Matthews), but my preference is the bass.
Billy Todd, when he was with the Florida Boys, stirred many hearts on Sunday morning via the Jubilee with his rendition of "Beyond The Sunset." Later Buddy Liles of the Florida Boys did "The Apple Tree Song" and "IOU's to Mama." When he was a member of the Dixie Echoes, the Old Gospel Man – J.G. Whitfield – would recite "Father's Table Grace" and "Brother Ira."
George Younce was one of the best and also one of the most prolific. "The Touch of The Master's Hand," "Beyond The Sunset" (mentioned previously), "Steal Away," and "Brother Ira" were part of his repertoire. The live recording from Atlanta by the Cathedrals included "Forgive Me When I Whine." George's "I'm A Sick American" was also very moving.
When Bob Thacker was with the Harvester's Quartet, he would do "Mama Sang A Song" (which was also popular in the country market at the same time). He also had a great styling of "Father's Table Grace." Bob Thacker was one of those singers who didn't get the publicity of some others, but he was a tremendous bass.
London Parris could rattle the speakers with his low notes but on his recitations his voice was much higher. He didn't sound like one would expect from his singing, but his country dialect seemed to add realism to his recitations. London would do "Little Boy Lost," "He Took My Place," "This Is Our Land" and one of my favorites, "What Then."
Probably the most prolific at this was J.D. Sumner. Some of his recorded recitations were: "Back Home," "Mammy's Boy," "Sunday Meetin' Time," "Steal Away," "Lord It's Me Again," "Who Will Take Grandma," "Papa's Banjo," "The Three Nails," "Going Home," "My Prayer," "The Farmer and The Lord," "Thimble Full of Memories," "23rd Psalm" and "Thinking Out Loud". Of course his premonition of his own passing seemed to be evident in "Old Man Death."
"Now back in south Georgia, when I was just a lad …" is the beginning of "Little Boy Lost." When performed by "Chief" (James Wetherington), one can feel the urgency in the little boy – lost, stumbling in the darkness. Chief had a way of communicating that allowed the listener to become a part of his recitation as in: "Mother's Prayers Have Followed Me," "Sunday Meetin' Time," and "Prayer is the Key to Heaven." The last time I saw the Statesmen with Chief was not long before his death at a concert in Charleston, WV. One of the highlights was when the lights were turned down and a single spotlight would be on Chief as he recited "The Common Man." In his white suit and with his elegant gray/white hair, he was resplendent. One would have to be dead or an atheist not to be moved by his eloquent styling.
Are there any bass recitations today? A few can be found. Ed O'Neal of the Dixie Melody Boys did "I Love To Tell The Story" on a project several years ago. Why are there not more? My thoughts are this: it is difficult to do and that style is passé. But for me, there is nothing that compares to the deep resonant bass reciting a moving poem/chorus.
By Dean Adkins
First published by SGN Scoops in November 2014. For current issues visit the SGN Scoops mainpage.
Tags:
Billy Todd
,
Cathedrals
,
Dean Adkins
,
florida boys
,
George Younce
,
J. D. Sumner
,
Jim Hamill
,
John Matthews
,
London Parris
,
sgn scoops
Posted in
artists
,
christian entertainment
,
Christian interest
,
guest
,
sgn scoops magazine
|
Comments Off

on Bass Recitations by Dean Adkins
Written by Staff on May 12, 2015 – 2:09 pm -
By Matt Baker
It was 2006. I was scheduled to sing in a church in Clovis, New Mexico. I didn't realize whom I was opening for until that week. The group I opened up for that night made a lasting impact on me; they became my favorite group and still are to this day. I'm talking about Greater Vision, from Morristown, TN: lead singer/emcee Gerald Wolfe, baritone Rodney Griffin, and Chris Allman singing the tenor part.
Gospel music fans from all over the world have fallen in love with the smooth harmony and the timeless lyrics heard on each project they release. What I've come to love is their class and consistency on and off the stage; the Greater Vision I saw in 2006 is the same Greater Vision I saw a couple weeks ago in Morganton, NC. Their love for the Lord is evident in their music, and in this conversation, we'll see some of the heart behind this faithful journey they've been on for 25 years now.
Gerald Wolfe is a powerhouse in the world of Southern Gospel, and it's hard to imagine Greater Vision, or the Southern Gospel industry itself, without his presence. However, he says, that almost happened. "During High School, my plan was to go to the Navy after graduation, using the ROTC Program to pay for my education, since I had finished my High School's three-year ROTC program. Thankfully, God had a different plan that brought me to where I am today.  If I had followed my plan, I would probably be retired from the Navy by now, and playing the piano or organ in a church in Morristown, TN., or leading congregational worship."
Chris Allman is the most recent addition to this bunch and after a break of several years you'd think there would be changes to the focus of Greater Vision. "Well," says Allman, "At this point I wouldn't really be considered the newbie anymore. I've been back nearly five years. Believe it or not, it's not much different. We're just all older and more patient!"
This older group of Greater Vision still has the powerful singing and heart-gripping songs of the earlier version. It's not often that in a group, you have at your fingertips two of Gospel Music's most prolific songwriters. Rodney Griffin and Allman have written literally hundreds of songs in their career and they say this desire to write came out of the need to express themselves more personally in their music.
"Sitting at my desk in Newport News Shipbuilding in Newport News, Virginia in 1989, I wrote my first song," says Griffin. "I found myself writing during my lunch breaks. The only problem was I didn't have an outlet for any of my songs. I wasn't singing with a group at the time, yet I had a desire to say something. I had written 25 to 30 songs before I had the nerve to try to pitch something to a group."
Allman notes, "I just had a real desire to say something through music. It was as if just singing other people's thoughts wasn't altogether satisfying. I prayed for the gift to write and God granted it."
Occasionally the writers will bring forward a song that just doesn't work for the trio, and other artists then record these works. Griffin comments, "I've been blessed to write several songs that we haven't recorded. One of those that touches me deeply is: "Will You Marry Me."  I believe it was recorded on Lauren Talley's first solo project. Musically, it doesn't fit us, but wow, when I think of the message, it is deep."
Griffin and Allman songs have garnered awards and accolades for the group, but this doesn't make the Greater Vision men stand-offish or place themselves apart from their audience. On any given night, a concert attendee will find any of the men, or all three of them, at the product table. Griffin comments, "It's always a treat for me to hear how a particular song we sang encouraged someone in some particular instance. There is nothing more encouraging to a writer than to hear what God did with a song in someone's life – especially when you are looking them in the eye!" Read more »
Tags:
Cathedrals
,
Chris Allman
,
Gerald Wolfe
,
gospel music
,
Greater Vision
,
Hymn Sings
,
Matt Baker
,
Rodney Griffin
,
sgn scoops
Posted in
artists
,
christian entertainment
,
Christian interest
,
guest
,
sgn scoops magazine
,
special feature
,
Uncategorized
|
Comments Off

on Greater Vision:  A Legacy of Faithfulness
Written by Staff on November 11, 2014 – 2:44 pm -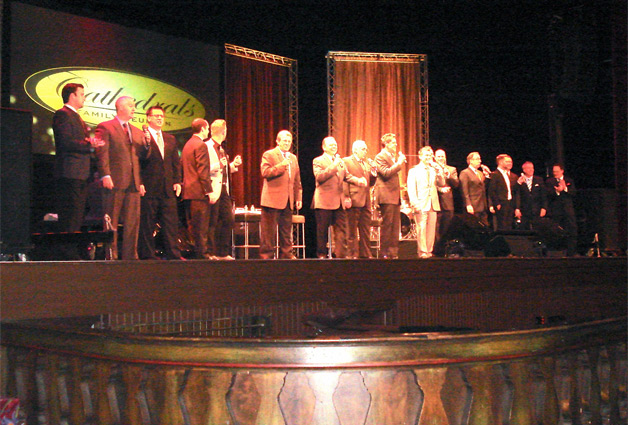 Although it was a cold, brisk morning in Akron, Ohio, the warmth inside the Akron Civic
Center was evident for everyone attending the "Cathedrals Reunion." The stage was set as Ernie
Hasse & Signature Sound, The Mark Trammell Quartet, Greater Vision, and Danny Funderburk
began the day with a song that united voices and hearts. Although any Cathedrals Reunion is a
special time, this Saturday morning's event would be one for all to remember.
After the opening number, the crowd was introducted to Darrell Webb … Vice-Chairman of the
OHIO GOSPEL MUSIC ASSOCIATION … for a special presentation. Donna Strong, Secretary
and Brenda Messaros, Advisory Board, stood alongside Darrell as he announced to the crowd that
the OGMA would be inducting two individuals into its Hall of Fame: namely, Glen W. Payne and
George W. Younce. As would be expected, the cheers were resounding!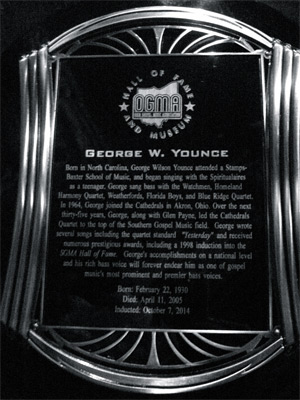 These plaques will be permanently displayed at the OGMA Hall of Fame in Dayton, Ohio.
Individual trophies for Glen Payne and George Younce were presented to the former members of the Cathedrals, one of many accolades received by these two prestigious gentleman who forever impacted Southern Gospel Music.
The OHIO GOSPEL MUSIC ASSOCIATION began in 2009 to honor those who have paved
the way before us in gospel music … remembering the past; recognizing the present; and reflecting
on the future.
To learn more about the OGMA, please visit their Facebook page:
https://www.facebook.com/pages/Ohio-Gospel-Music-Association/186419434768509
(Photos by Rick Doran, OGMA Advisory Board)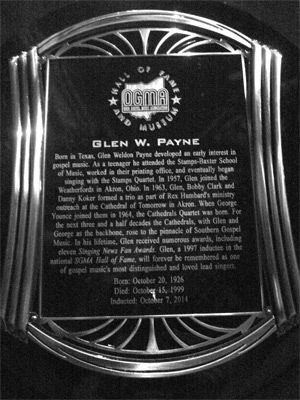 Tags:
Cathedrals
,
George Younce
,
Glen Payne
,
gospel music
,
Ohio gospel music association
,
southern gospel
Posted in
announcements
,
artists
|
Comments Off

on Ohio Gospel Music Association Inducts Glen W. Payne & George W. Younce into OGMA Hall of Fame
Written by Staff on September 24, 2014 – 11:36 am -
The NQC – The Grand-daddy of them all!
I was a teenager and had started singing with a regional group. I had been to a few concerts at the Lake Norman Music Hall to see the big names of gospel music. But that year, 1979, as "Convention time " came around the word came down that we were going to the NQC in Nashville, Tennessee. I was told of the singing, the groups, the booths around the main level of the Municipal Auditorium and how much fun it would be.
October came and there I was in Nashville at the NQC. The first night I heard the Blackwood Brothers, Kingsmen and Cathedrals and about a dozen more groups.  I sat enthralled at every singer on stage. I remember walking the circle and meeting the artists and the fans. They were everywhere! I spoke with Eldridge Fox, George Younce, The Speers and got to meet so many artists that I had grown up with. I was in heaven.
We went to the Auditorium early, to walk around Nashville. Then at the auditorium I met NQC volunteer worker Jim Sheets, who became a dear friend. We walked the circle and talked to the groups
getting ready for the night. Walked around the auditorium looking at buses and talking to other fans doing the same thing. Then we talked with DJs from around America. Yes I was truly in heaven.
In Nashville we ate at Hap-Towns Diner, Elliston Place Soda Fountain, went to Opryland, the Grand Ol' Opry, Printers' Alley and had a picnic in Centennial Park. We went down Music Row, saw the historic studios, met JD Sumner at the Stamps Building, talked to Ben Speer in the Speer Recording Studio, went to the Country Music tourist sights and just saw it all! Yes I was in Gospel music
heaven.
I will never forget those memories and the people! The smells, the excitement and most of all the music!
Submitted by Charlie Griffin 
Please submit your NQC memories to sgnscoops@gmail.com
Tags:
Ben Speer
,
Blackwood Brothers
,
Cathedrals
,
Charlie Griffin
,
Christian Music
,
Eldridge Fox
,
George Younce
,
gospel music
,
JD Sumner
,
Kingsmen
,
nashville
,
national Quartet Convention
,
nqc
,
southern gospel
,
The Speers
Posted in
announcements
,
gospel events
,
special feature
|
Comments Off

on My NQC Memories: Charlie Griffin