Written by Staff on November 12, 2019 – 11:57 am -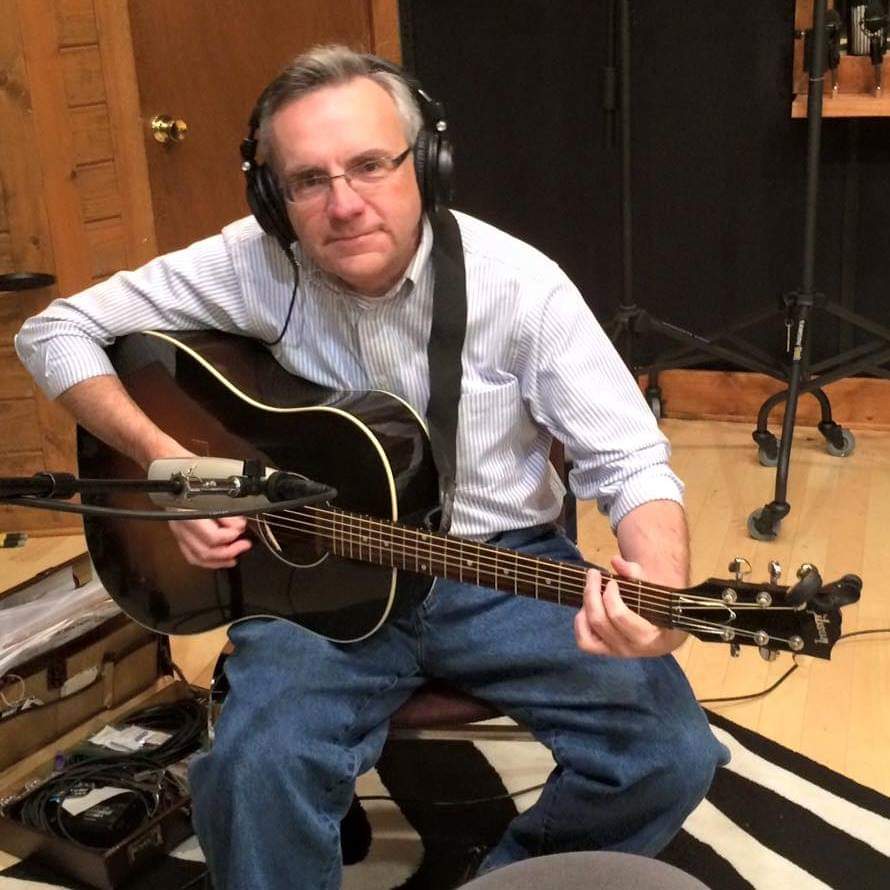 Be Who You Are — For God's Glory! By  Kevin Chambers
I surrendered the call to preach in 1997. It was some time after that when I began to seriously study the scriptural concepts of gifts and calling. I'd like to share some things that I learned on that journey, in the hope that it might help you in your daily pursuit of Godly wisdom.
The best place to begin a study of these concepts is Romans 11:29, "For the gifts and calling of God are without repentance." I found in my studies that gifts is plural but calling is singular. I searched the Bible diligently for every occurrence of any form of the words "call," "called," "calling," etc.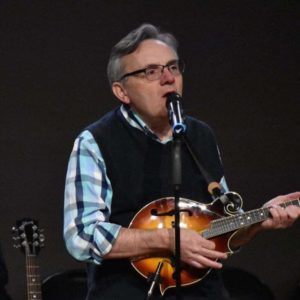 After extensive study, I found exactly one calling in the Bible. It is the call to be saved, to come to Christ, to join the family of God. I discovered that every other religious use of that word was something invented quite recently (in terms of the age of the Church) and outside the Bible.
I learned that when John Bunyan wrote of his calling in his amazing autobiography, "Grace Abounding to the Chief of Sinners," he meant something notably different from what we think of today. In the section "Imprisonment in November 1660," he wrote of being examined by magistrates who urged him to "content (himself) with following his calling" and not preach, since that was against the law! Bunyan himself answered that he could "…do both these without confusion, follow my calling and preach the Word also."
My point is that any religious "calling" (other than salvation) is a new concept that was not known as recently as Bunyan's day. In that courtroom, all concerned knew that Bunyan's calling was as a tinker (one who repairs pots and pans). In 1660 England, one's calling was their regular job. There was no religious connotation in the word.
I also noted in my Biblical studies in I Timothy 3:1-7, qualifications for a Bishop, generally understood to be equivalent to the modern idea of a pastor/shepherd/overseer, there is no mention of a calling. Verse one says "…if a man desire the office of a Bishop, he desireth a good work." Honestly, there is no call to preach in the Bible at all. There are numerous commands to preach. There is desire to preach. But, you must look elsewhere to find the call to any ministry.
I learned that in the early church, any man who was of age, past his bar mitzvah, was welcome to read from scripture and make comments, or preach. They were to speak by two or three at most in any meeting to avoid confusion, and the pastor, literally "overseer," should watch and call out any errors in love, not hostility; see I Corinthians 14:29-32. There was no "clergy" class. This was something conceived much later, for very questionable motives in the organized church hierarchy.
So, what does this have to do with Southern gospel music? I'm glad you asked.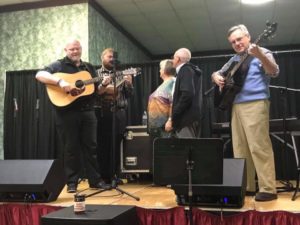 There are many people in the ministry; preaching, singing, teaching, who at some point claimed or still claim an extra-Biblical "calling" on their lives. Once they made this claim and started down the path, they were trapped. They often have discovered that they do not have the gifts truly needed for that particular pursuit. That is not to say they do not have gifts, but they are afraid to manifest those gifts, since they have said that God called them to do some other specific thing, their "calling".
Many times, this drives a person to literal despair, all while staying busy and active in their professed calling, knowing inside that they are not equipped to do the job.
The Bible is amazingly clear on the very plural subject of gifts. Paul, in Ephesians 4:7 and 4:11-12, speaks of the various gifts God has given to equip the Church. He also explains, like the body with many parts in I Corinthians 12, that we all have something valuable to contribute. Romans 12 puts it so beautifully. Please read Romans 12:3-8 if you get nothing else from this article.
Some people say they are specially called and that is between them and God. Others wait, pray and beg God for countless years, waiting for a mysterious calling, one that God never mentioned as necessary. Some believe they are gifted in one specific area, but, if they would be honest with themselves and God, then act logically and use their God-given strengths or gifts, they could lead much happier lives.
My earnest desire for you, the reader, is that you, courageously, "Be who you are… for God!"
We are all gifted in some way (Romans 12:3-8) 
We are all called (Philippians 3:14)
God has a plan for you (Ephesians 4:12) 
Don't try to be something you are not (Psalm 84:10)
Never be afraid of failure (Proverbs 24:16)
Don't let man's idea of success be your standard. Noah and Jeremiah had public ministries that were dismal failures, by man's account. Just do something to the glory of God. Keep trying until you find your gift. Remember this: "And some of them of understanding shall fall, to try them, and to purge, and to make them white, even to the time of the end: because it is yet for a time appointed." (Daniel 11:35)
Like the prospective pastor in I Timothy 3:1, if you have a desire to spread the good news of the Gospel in songs or sermons or books or any other way, then that desire is a good thing. I don't believe the devil ever plants desires like that.
If you get to sing, "Jesus Loves Me," and "Amazing Grace," to a group of 10 people, God is praised. And one of them might understand a little bit more of the love of God, or how amazing his grace really is, that is a successful ministry.
Be who you are, for God. Don't let religious language and concepts keep you from finding and using your God-given gifts to glorify him.
I hope this helps someone in their daily walk with the Lord.
By Kevin Chambers
Kevin Chambers sings vocals, plays mandolin, bass and guitar with Eagle's Wings. He is the music director at Central Baptist Church in Jasper, Alabama. He is also a maritime security analyst.
Kevin's credentials include: "U.S. Air Force Active Duty, U.S. Air Force Reserve, Air National Guard, Civil Air Patrol-USAF Auxiliary, US Coast Guard AMSC Civilian… 35 years of working "in/for/with" the military in one capacity or another… I just hope we can keep a free country for the next generation… Then it would be worth all the trouble."
For more Gospel music features, read the latest SGNScoops Magazine HERE.
Download SGNScoops Magazine In PDF 
Here
Find SGNScoops Magazine On Facebook 
Here
Listen To Todays Gospel Music Here
Tags:
Bible
,
Bluegrass Gospel
,
calling
,
Christ
,
Christian life
,
Eagle's Wings
,
gifts
,
Jesus
,
Kevin Chambers
,
Ministry
Posted in
artists
,
Christian interest
,
Devotionals
|
Comments Off

on Kevin Chambers: Are you "gifted" or "called"?
Written by Staff on August 19, 2019 – 1:53 pm -
Jantina de Haan-Baksteen brings another Beyond the Song, as she visits with Cross Anchored about their song, "He's Alive, He's Alive."
Jantina: I learned about this group from Donna Journey, on her show, Camp Meeting Radio. Cross Anchored make their home in North Carolina. The song "He's Alive, He's Alive," really spoke to me. So I reached out to them and had an interview with Jay Pass about their ministry and this song.
Jantina: Can you please give us a short introduction of who Cross Anchored is and its members?
Cross Anchored: Todd Baker (lead), Myron Waddell (baritone), and Jay Pass (tenor) bring a sense of excitement about what they do, a deep conviction of the Spirit's anointing and God's calling upon their lives. Their commitment to ministry and their desire to see people drawn closer to the Lord are the driving forces behind all that they do.
Jantina: What is the heart of what Cross Anchored stands for?
CA: Cross Anchored remains steadfast in their conviction that God has ordained them – as individuals and as a group – to a music ministry. We believe the Bible to be the inspired holy word of God. We also believe in the virgin birth of our Savior, Jesus Christ, and in the sufficiency of Christ's finished work at Calvary for the atoning of sin.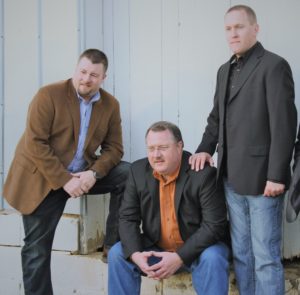 Jantina: You all have a musical history, correct?
CA: We have a combined 61 years of experience singing Southern gospel music and have traveled extensively within the regional circuit. Cross Anchored has been in ministry since 2005 and began as a quartet. The group transitioned into a trio in early 2018 with the departure of our bass singer.  The group has recorded five albums to date.  
Jantina: I came across your song, "He's Alive, He's Alive." What makes this message in song so special to you as a group that you recorded it on the album titled "Decade?"
CA: It has a timeless message about the death, burial, and resurrection of our Savior. The lyrics of the song speak to how he is the foundation of every aspect of our lives. Without the resurrection of Jesus Christ, our faith is meaningless.
Jantina: Who wrote, "He's Alive, He's Alive?"
CA: Frances Simpson/Asheville Music Publishing/BMI/Chris White Music/BMI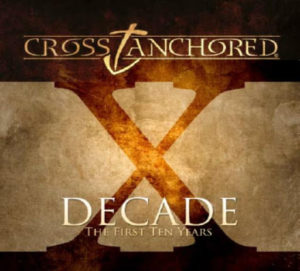 Jantina: Do you tour on a regular basis?
CA: Yes, we perform approximately 40 dates per year, but are always open to more opportunities as the Lord opens new doors for our ministry.
Jantina: Where can our readers reach you on the web?
CA: People can reach us on social media: Website HERE, on Facebook HERE and on Instagram HERE.
Jantina: Thank you for giving us a look at the inside of your ministry. May God guide whereever you might be used for His glory.
We hope you enjoy this video of Cross Anchored singing, "He's Alive, He's Alive."
For more Gospel music features read the latest SGNScoops Magazine HERE.
Download SGNScoops Magazine In PDF
Here
Find SGNScoops Magazine On Facebook
Here
Listen To Todays Gospel Music
Here
Tags:
Christ
,
Christian Music
,
Cross Anchored
,
gospel music
,
He's Alive
,
Jesus
,
Savior
,
Southern Gospel Music
Posted in
artists
,
Beyond the Song
|
Comments Off

on Beyond the Song: Cross Anchored sings "He's Alive, He's Alive"
Written by Staff on July 23, 2019 – 10:58 am -
Psalms 18:1-2 "I will love You, O Lord, my strength. The Lord is my rock, and my fortress, and my Deliverer; my God, my strength, in Whom I will trust; my Buckler, and the Horn of my Salvation, and my High Tower."
Have you ever wondered why David, in writing this Psalm, used a laundry list of descriptors in his praise to God? And have you ever stopped to think about what each of them meant?
Information is important. As an attorney, knowing the facts is crucial. For example, in a custody case, people will parade through the office with their version of "he's a good dad," or, "she's a good mom," but the other information may not be relevant. What is important is what the child has to say – and how he refers to his father or mother. It speaks of the type of relationship he has with his parent.   
David is showing what type of relationship he had with his Heavenly Father. He understood who God is, but yet he also understood who God was in relation to him.
God was his Lord – He was the Master, the Ruler, the One in command.  When we submit to God as the Master, we recognize that not only is He in control but that He will always take care of us.  A servant submits his will to his master. When we understand that, we will then also know we can run to him for everything.
David then described God as his strength, his rock, his fortress.  David knew that he would have movable moments – those times when he couldn't go on without God there to uphold him with His hand. And he knew there would be times he would need a place to fight from– his Fortress; those instances where he needed to feel secure – his Rock; and the only One who could defeat the giants he was facing– his Deliverer.  
God was David's buckler. I've loved that descriptor since I first understood what it actually meant. A buckler was a small shield worn on the forearm into battle. Think about that image. Going into battle, the buckler would always be in front of the warrior. It would be the first line of defense. A buckler would never be tucked away behind a warrior or hanging to the side as if it served no purpose. It was there to defend.
If God is our Buckler, we can rest assured that He will always go before us. And if He always goes before us, we know that He will be our first line of defense against the enemy's attack.
David also recognized God as the horn of his salvation and his High Tower. In other words, God was the author of his salvation. And as a warrior, David also knew the importance of a high tower– that vantage point where you could see the paths into and out of battle, the location of the enemy, and where all of the pitfalls on the journey would be.  
God sees it all. He created us. He called us by name. He knows exactly where we are. Yet in those two verses, David recognized choices that he had that we all also have.  We still need to choose to love Him. And we need to choose to trust Him.
In the end, David used a lot of words to say one thing: "God, you're my everything." Is He yours?
By Kristen Stanton
Kristen Stanton is a dynamic singer, speaker, and writer. From discussions on Facebook, to live concerts on any stage, Kristen's main focus is to share her faith in the Lord Jesus Christ. She says: "I was saved when I was four years old. I've been in church my whole life. I went to a Christian college. I don't have the experiences of walking away from God and how He brought me back. But I do have the experience of how God continuously reveals Himself to me… of how He answers prayer. I want people to understand who God is so that they can be more of a reflection of Him. My goal is to help others see God in a way that meets every need in their life."
Following a trio of No. 1 songs from her debut project, "Destiny by Design," Kristen recently  released her second solo project, "Love As Jesus Loves" and is currently writing songs for her new album. Kristen is also an Attorney-at-Law, serving clients in Northwest Ohio.
Read the July SGNScoops Magazine Online HERE
Download July SGNScoops Magazine On PDF
HERE
Find SGNScoops Magazine On Facebook
HERE
Listen To Todays Gospel Music
HERE
Tags:
Bible
,
Christ
,
God
,
Jesus
,
King David
,
Kristen Stanton
,
Lord
,
my everything
,
Psalms
Posted in
Christian interest
,
Devotionals
|
Comments Off

on Kristen Stanton: My Everything
Written by Staff on July 18, 2019 – 7:30 am -
NO OTHER NAME — Healing
What is the difference?  If you had a favorite item and you could take it and have it repaired, OR, if someone could revitalize, remake the item, using the same structure, what would you choose? 
I have a pair of black leather boots. They are my favorite. They fit me perfectly, they are flattering with everything, and they are 10 years old. I wear them so much that the soles wear to nothing. They are leather so they get a little scratched here and there.
Early on, I would try and fix them myself. However, I decided to take them to a shoemaker. He removes the heel and sole, he conditions the leather, then polishes it. He replaces the sole with a new one.  I have had this process done twice. They look brand new every time he restores them. He actually calls it that. He does not call it a boot-repair, he calls it boot-restoration because he takes them apart and remakes them. 
No Other Name Like Jesus: The Tenth Leper
There is no other name that brings healing, but the name of Jesus. Isaiah prophesied of the Savior, Jehovah. He wrote: Isaiah 53:5 "But He was pierced through for our transgressions, He was crushed for our iniquities; The chastening for our well-being fell upon Him, and by His scourging, we are healed."  Isaiah was shown by the Father that the Messiah would come to save the world. Last month was the first part of this series, and it was No Other Name – Salvation. This month we are doing No Other Name – Healing.  Jesus came to cleanse us from our sin and save us from an eternal removal from Himself, the Father, and the Holy Spirit. He also came to save us from hurts and pains, from brokenness and sicknesses, from diseases and depressions.  
In the Gospels, the recollection of Jesus life on earth, we have Matthew, Mark, Luke, and John.  Luke was a physician and offers a different perspective on a lot of what was recorded. This is one of my FAVORITE stories in the Bible, and we find it in Luke 17:11-19.  Verses 11-14 set up the situation:
"11 As He went on His way to Jerusalem, it occurred that Jesus was passing along the border between Samaria and Galilee.
12 And as He was going into one village, He was met by ten lepers, who stood at a distance.
13 And they raised up their voices and called, Jesus, Master, take pity and have mercy on us!
14 And when He saw them, He said to them, "Go at once and show yourselves to the priests." And as they went, they were cured and made clean.
Oh my goodness, when we get to verse 15, it starts to get good.
15 Then one of them, upon seeing that he was cured, turned back, recognizing and thanking and praising God with a loud voice;
16 And he fell prostrate at Jesus' feet, thanking Him over and over. And he was a Samaritan.
17 Then Jesus asked, Were not all ten cleansed? Where are the nine?
18 Was there no one found to return and to recognize and give thanks and praise to God except this alien?"
Every single time that I reach verse 17, I get butterflies in my stomach. I cannot imagine being one of the other nine. Jesus was disappointed. I could not imagine disappointing Jesus!  Of course, I also am so emotional and such a words driven person, I thank Jesus when I find an extra piece of gum in my purse. I cannot imagine being cleansed of leprosy and just going on my merry way without saying thank you. 
We really do not have a lot of information on those nine lepers that continued on their way. but we do know that number 10 was a Samaritan. Jesus called him an alien. There was nothing special about him. As a matter of fact, he had a mark against him for being a Samaritan, as they were not a good match with Jewish people. They had a long history of animosity toward each other.
This man was not high society; he was a have-not. He had no etiquette or training; he was a Samaritan and Jewish people called them dogs. Jesus was not affected by his title. Jesus was not affected by his status and by his disease. Jesus was affected by his heart. Jesus proved the greatest love that day. He loved others above all, and He selflessly cleansed these unclean people.
But the tenth leper…
Verse 19 says it all to me: "And He said to him, "Get up and go on your way. Your faith (your trust and confidence that spring from your belief in God) has restored you to health."  All of the lepers were cleansed, BUT the tenth leper was restored.  He was not fixed; he was made new.  
On, the blood of Jesus, that washes white as snow. He poured out His blood for us, for our salvation and for our healing. By His stripes, we are healed. We can claim victory in our lives today because of who He is.
The tenth leper's faith in healing is not what made him whole. The tenth leper's faith in Jesus is what made him whole.  
No Other Name — Healing
You do not have to hold on to things in your life.  Let go and let God have His way. When He cleanses you, praise Him; when He delivers you, praise Him; when He heals you, praise Him…
Restoration will come into your life when you trust in Jesus. Trust that He has the best plan for you. If He does not take the sickness away, He will use it for your good and His glory. If you are afflicted at the hand of another, it is not God's fault, it is their free will.  But God can take anything and "work it together for good, when we love Him and are called according to His purpose."
Will we face difficult challenges in our lives? Absolutely. Can Jesus still cleanse us from our uncleanliness?  Absolutely.
Just…Please…Don't miss the next step…
Praise Him even when everyone else leaves, even if you feel like you're a lesser-than and unworthy. Praise Him when everyone else wants to go tell others what happened instead of giving thanks. Praise Him even when you think He may not listen because you feel that you don't deserve His grace or mercy.
Jesus hears us. He recognizes us. He restores us.
There is no other Name for healing, but the name of Jesus.
By Kristina Cornell.
Kristina Cornell is a regular contributor to SGNScoops website.
"…I have been delivered so many times by the hand of God that any creativity that I have I only want to give back to Him. I really have nothing else to say, as I have learned that I have nothing of significance to offer of myself. I am just like everyone else, in need of a Savior. I write from my heart, I write devotionals, stories, songs, messages, even starting on a book, and all I have to offer is Jesus and what He has done in my life!" — Kristina Cornell. Visit her website at www.tellthemministries.net.
You can find out more about Kristina on Facebook HERE.
Download the latest edition of SGNScoops Magazine 
HERE
Tags:
Christ
,
Christian life
,
God
,
healing
,
Jesus
,
Kristina Cornell
,
No Other Name
,
sgnscoops
Posted in
Christian interest
,
Devotionals
|
Comments Off

on Kristina Cornell: No Other Name — Healing
Written by Staff on April 23, 2019 – 10:38 am -
Have you ever just been tired and overwhelmed with life? When it felt as if one wave of adversity after another had been washing into your life making you just want to give up and let the waves take you under?
Around you the saints that had been through far worse than you seem to be standing firm with joy in their hearts while you're wondering if you're going to make it through.
As I write this, I have a loved one battling for their life in intensive care, and I find my prayers feeling inadequate and pale.
We are in Florida this week and found ourselves blessed to have a day off to enjoy the beach.  This morning I woke up and decided to take a long walk on the beach needing to have a heart to heart conversation with God.  I had music playing on my phone and the song "Way-maker" came on my list.
The words of this song were what I needed to hear.  God is our Way-maker, He's our Miracle worker, our Promise keeper, our light in the darkness.
As I fumbled around this morning with my faith, I needed His light to come and shine into my heart once again guiding me to who He is and to whom I belong.
Life can be so shaky and uncertain, but our God is faithful and kind. It is not our job to fix those around us, but it is our job to pray and to trust that God has every situation in His hand and He will work ALL things out for our good.
While walking on the beach, I came back to our hotel and noticed a mural that was painted on the seawall beside the steps going up to the hotel. It was worn and faded from all the wind and salt water blown across it over the years. As I get older, I  have learned to appreciate the beauty that comes from a few dings and dents, and scratches and scrapes. It had some stains where water had run down the side from a drainage pipe. The stairs were cracked, and the wood had turned a deep brown.  The paint was chipping in some places.
But instead of seeing disrepair I saw a story about this hotel being there for a long time. Daytona Beach, one of the most famous beaches in the world this sea wall had over time protected the inhabitants from the harsh surf during turbulent times.  How many people have walked up and down those stairs without paying attention to how to how well the stairs were made and how they made the beachgoers life more comfortable to get from point A to point B?
I felt a little like that run down, faded wall. There were much prettier, newer structures all along the beach, but that wall was well maintained, and you could tell it had a history. My battles may have dimmed my luster, but the patina left behind; God has turned into a beautiful work of art. I have learned to turn towards him and allow his light to shine through my heart and soul like the fragmented pieces of a stained glass window.
I write this believing for victory for my loved one that they will fully recover and will be supernaturally healed, but to be honest, I am battle weary and worn out. Though  I have learned my strength isn't in me fighting the fight, my power is in trusting God.
Ex. 14:13-14 (MSG) "Moses spoke to the people: 'Don't be afraid. Stand firm and watch God do his work of salvation for you today. Take a good look at the Egyptians today for you're never going to see them again. God will fight the battle for you.  And you? You keep your mouths shut!'"
All our battles were fought and won over two thousand years ago on Calvary. My battle cry is my shout of praise and joy as I enter into resting in Him. He has me and my circumstances in his hand. I know in whom I belong and it makes me that more dangerous to the enemies in my life. Because I tend to not step into the fray anymore with my own agenda. I stand up with God's plan declaring: "Papa God not my will; but your will be done."
I know that I know that God has me and I have learned that he is a tender Savior that loves me and knows how to pursue me in my life and in my battles. I am grateful.
So no matter what tomorrow holds, I know that he will be there too, in celebration for the victory or to wipes my tears in sorrow.  And, through it all, my life will be a message to the goodness and faithfulness of a loving savior.
Battle weary and worn out isn't a place of defeat, but a celestial moment where the divine inhabits humanity and miracles begin to manifest.
By Selena Day
Selena Day is a regular writer for SGNScoops Magazine. She and her husband, Chuck Day, are tireless ministers of God. Chuck is a Christian Country artist.
Selena Day is a motivational speaker and is available to speak at your conference or event.  You may contact her at selenaday@me.com http://www.queenliving.org  http://facebook.com/queenismsbyselenaday. Photographs courtesy of Selena Day.
For more Gospel Music news read the latest issue of the SGNScoops Magazine HERE.
Download the latest SGNScoops Magazine PDF Here
Find SGNScoops Magazine On Facebook Here
Listen To Today's Gospel Music Here
Tags:
Christ
,
Christian Country Music
,
Christian living
,
Chuck Day
,
God
,
Jesus
,
Selena Day
Posted in
artists
,
sgn scoops magazine
|
Comments Off

on Selena Day: Are you battle weary and worn out
Written by Staff on March 31, 2018 – 1:22 pm -
Can You Handle It? by David Staton
Easter: The Greatest Event for Mankind
There are key events that happened in scripture that are staples for those who follow Christ. Christmas is a big one. Scripture says that Jesus was conceived supernaturally and born through a virgin girl. While most Christ followers believe this, it is still debated and argued by those who refuse to believe that Jesus was God in the flesh.
The many miracles that Jesus performed were witnessed by hundreds of people, many of which wrote about what they saw. Despite the strong historical evidence of these events, many dismiss, deny, or try to explain them away.
The deity of Christ has always been disputed and attempted to be disproven. Ask any politician or public figure who has ever made a false claim, and they will tell you that you are asking for a huge magnifying glass to be placed over your life by those who want to prove you wrong.
Before Jesus was ever born, it had been prophesied and Mary let it be known that her firstborn Son would be the long-awaited Messiah. With such a claim, you know that every day in the life of Jesus was scrutinized and examined by those who were just waiting to prove that Mary's story was a lie.
Then after He predicted His own death, Jesus faced the cross. If you are the harshest skeptic, you could say that Jesus was not the first and certainly not the last religious leader to lay down their life for their cause. If you want to ignore the earth becoming dark in the middle of the day, the earthquake, the veil in the temple being torn from top to bottom, and dead people walking out of their tombs, then I guess you can debate the purpose and the epic battle that took place at Calvary.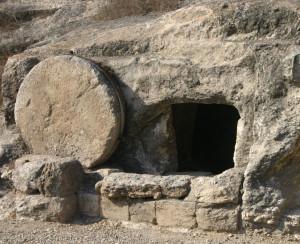 You can ignore, argue, debate, dismiss and deny all of these things, but there is one thing that forces each one of us to face the glorious reality of who Jesus is, and that is the empty tomb.
Because Jesus had said that He would rise from the dead, all eyes were on that tomb. The Romans sealed it and guarded it with their lives. On that Sunday morning, when the immovable stone was rolled away, and what seemed impossible became possible, it had to have set off the greatest search for a body that the world has ever known. Finding the body of Jesus would have done what they thought they had accomplished with the cross. It would have killed any thought that Jesus was the Son of God.
The body of Christ was in fact found, but not by those who were looking for a corpse. The body of Christ was found by over 500 people, but they found that body very much alive. That is why we celebrate Easter. That is what proves every word that Jesus ever said, explains every miracle He ever performed, and opens our eyes to the meaning of the cross. That empty tomb is what drives us to our knees and brings us to our feet when we hear the name above all names, Jesus.  
He is alive.
Photographs courtesy of David Staton.
By David Staton
First published by SGNScoops Magazine in April 2017
Download The PDF Version Of March 2018 SGNScoops Magazine HERE
Find SGNScoops Magazine On Facebook HERE
Listen Online To The Best In Todays Gospel Music HERE
Tags:
Christ
,
cross
,
David Staton
,
Easter
,
God
,
Good Friday
,
Jesus
,
Lord
,
Resurrection
Posted in
artists
,
Christian interest
,
sgn scoops magazine
|
Comments Off

on Easter: The Greatest Event for Mankind by David Staton
Written by Staff on October 4, 2017 – 2:25 pm -
Shelly Wilson resides in East Texas, and though she comes from a small town, she's always had big dreams. As a young girl she walked the aisle in a church and professed Christ, yet at 30 she realized she was not born again. She says there was quite a battle for her soul as she began to hear the voice of the Lord clearly for the first time.
Wilson had no idea the Lord would soon call her and fulfill her dreams. In 2002, she gave birth to her son and a few months later began having health problems. She literally lost her mind for a season.
The doctors were unsure why and no one could help her. She was not in church but knew to run to the church. She visited many and the message was the same: "Use your gifts for the Lord."
Wilson suffered terrible panic attacks, nightmares and incredible fear, but in the midst of it all she began to hear clearly the voice of the Lord and surrendered her life to Him. From that moment on, He slowly began to change her desires from partying to reading her Bible. Ephesians 3:20 became her life verse.  Wilson understands the verse and says, "I chose you, you didn't choose Me. I'm grateful for a loving Savior. Although valleys come and go, He is always there."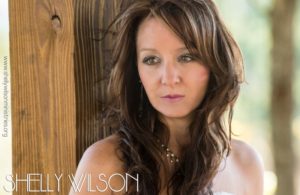 Wilson spent a year learning about the Bible because she knew very little.  She began to sing for the Lord but had terrible stage fright. The Lord had to gently show her that He could be trusted each time she stepped onto any platform.
Wilson wasn't writing songs yet and said she honestly never considered it an option because she plays no instruments, reads no music and harmony is simply not her gifting. Yet one day in her closet the Lord said, "Shelly, you receive not because you ask not," so with that nudge she asked to become a songwriter.
Soon the Lord woke her up with her first lyrics rolling around in her head and she began to receive full melodies with the lyrics.
Tags:
Christ
,
Christian life
,
Christian Women in Media Association
,
incredible fear
,
Jesus
,
Lord
,
nightmares
,
panic attacks
,
Shelly Wilson
Posted in
artists
,
Christian interest
,
sgn scoops magazine
|
Comments Off

on Shelly Wilson: Heart of a Servant
Written by Staff on November 28, 2015 – 7:42 am -
From 1863-1891 a feud began along the border of West Virginia and Kentucky around Tug Fork. The feud was between the West Virginia Hatfields and the Kentucky McCoys. The feud officially ended June 14, 2003 when about 60 descendants from the two sides gathered in Pikeville, Kentucky to sign a truce.
Elliott McCoy, an actual descendant of the McCoy family said the hatred and distrust between the families had died long ago. Elliott grew up in a musical family and his early influences included his grandparents. Later, when he was 14, the family moved to Ohio where Elliott gave his life to Christ. His career in gospel music covers more than 38 years. He has been featured in National Geographic for singing in front of over 40,000 people at an outdoor concert in West Virginia.
In July 2001 Elliott formed the group today known as Three Bridges. During the interview I posed several questions to Elliott about him and the group.
RY: Tell us about the early days of Three Bridges.
Elliott: The group was formed in July 2001. On July 4th of that year I heard a young lady at my home church sing a song called "Dear Captain" and I asked her where she got the song. She said her mom and step-dad co-wrote it. We got permission to record it and started to produce the track in August of that year. When 9/11 happened, I knew God had given us a song for the nation. Chris White and Sonlite Records loved the song and sent it to radio and that started our career as Three Bridges. God has blessed us with great radio success! We have had seven top 10 songs and three number one songs on the national charts, "Cooling Water," "In The Sky" and "Feel A Little Song Coming On."
RY: How did you come up with the name Three Bridges?
Elliott: I like the word "bridge" because I have "bridged my life to Christ". I was putting together a trio and my thought was, Three Bridges – three men have bridged their life to Christ and want to be a bridge to Christ for others.
RY: At what time in your life did you know you had been called to sing Gospel Music?
Elliott: Back in 1969 I was very active in my home church doing everything I could, including leading the worship service, and I felt God's calling to sing Gospel Music.
RY: Who influenced you most musically?
Elliott: At an early age The Everly Brothers, then after I got saved Glen Payne and Duane Allen.
RY:: What was your first group?
Elliott: I formed my first group in1970, we were called The Timesmen. Read more »
Tags:
Christ
,
southern gospel
,
three bridges
Posted in
announcements
,
artists
,
Christian interest
,
sgn scoops magazine
|
Comments Off

on Three Bridges: Connecting Lives to Christ
Written by Staff on February 20, 2015 – 8:38 am -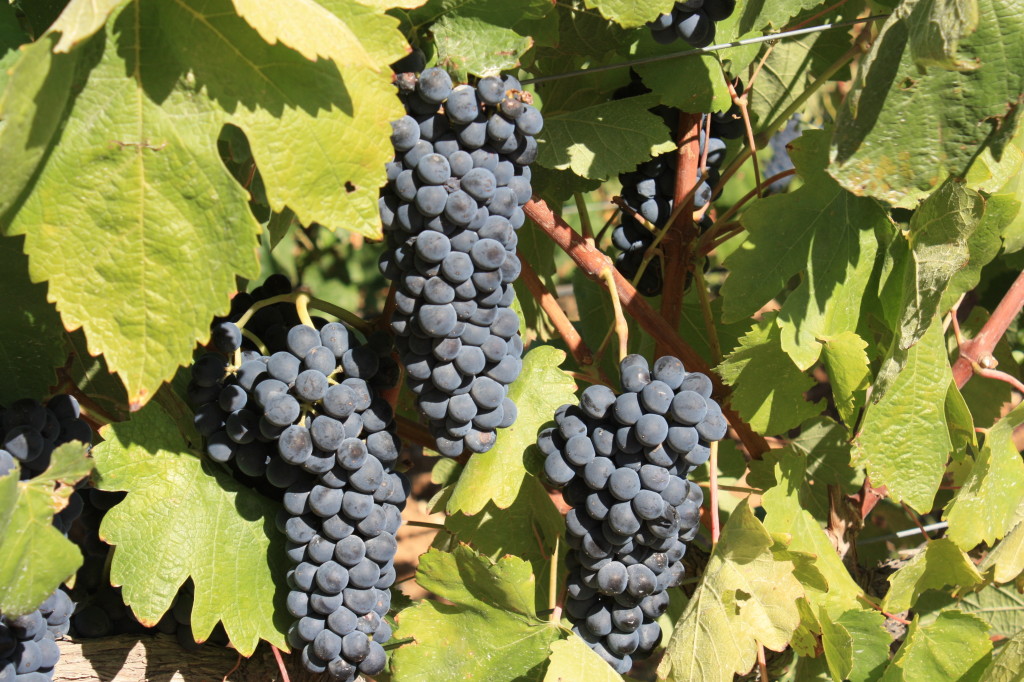 Parable of Two Sons
Text: Matthew 21:28-31
This is not a parable that is preached on very often. Here's the deal: Jesus has had His authority questioned by the religious crowd. These are the bean counters, the rules and regulations guys, and the ones who always question everybody else's authority. Right, they never question their own authority, just everybody else's.
Jesus poses a question to them. He says a father had two sons: to the first one he said, "Son, go work today in my vineyard." The first son says, "I will not!"
Don't judge him too harshly because that's what we all say when the Heavenly Father knocks on our heart's door. We all say, "No… we're going to set up our own set of rules and regulations and we're going to keep them and that's how we'll be right with You, God."
The scripture says all we like sheep have gone astray…we've turned everyone to his own way! We have all sinned and come short of God's glory. There is none righteous, no not one.
So that is pretty much the way we all responded when God first came calling.  We just said like the first son here: "No!"  Then the scripture goes on to say that after a while he/we regretted that decision and did go and do the work! That also is what we do. The Father keeps calling, the Holy Spirit keeps wooing us and eventually we realize the truth of the gospel message, realize the futility of trying to do it ourselves and we get saved by grace alone, through faith alone, in Christ alone.
Jesus continues, "He came to a second son and said the same thing."  That being, "Son, go work today in my vineyard." This son said immediately, "Sure I'll go sir…I'll do it."  But he did not go!  No work was done.
This son is a picture of religion. This is the crowd that says "I'll do it…just put me in charge. Make me the head of the committee; make me the boss, the chief over the whole thing. You do that and I'm ready to go."
The problem is that when people have that mentality they spend their whole life not working but rather protecting their new position of authority. They can't turn loose of it and they work the rest of their life to protect the position they now have and the WORK goes undone.
Do you wonder why attendance in churches is down? Why is giving down? Why is the overall level of excitement and enthusiasm down? Quite frankly it's because the second son has taken over and everybody has a title, position and their name on the sign but nobody is doing the work.
Religion has taken over the church and religion won't ever save you…only Jesus will.  Religion is not the answer; it is the problem!  So Jesus asked the religious bean counters: "Which of the two sons did the will of his father?" And the religious crowd said, "Why, the one who first refused and then later went and did the work."
Jesus said, "You're right and I tell you that tax collectors, prostitutes, robbers, crooks and thieves will enter the kingdom of God before you religious bean counters."              Isn't that amazing? Religion will give you an upset stomach, send your blood pressure sky high, make you stew at home over what "others" are doing down at the church…ultimately it'll kill you!  Then at the end of the way it will not deliver you into God's Heaven.  Religion won't save you…only Jesus will!
First published October 2014 in SGN Scoops digital magazine.
For current articles by Jeff Steele, see the latest edition of SGN Scoops on https://www.sgnscoops.com/
Tags:
Christ
,
Christian life
,
Devotional
,
Dr. Jeff Steele
,
humility
,
Jesus
,
sgn scoops
Posted in
sgn scoops magazine
,
special feature
|
Comments Off

on We're All Human by Dr. Jeff Steele