Written by Staff on June 19, 2020 – 5:57 am -
To The Girl That Feels Insecure
For you created my inmost being; you knit me together in my mother's womb. I praise you because I am fearfully and wonderfully made; your works are wonderful, I know that full well. My frame was not hidden from you when I was made in the secret place, when I was made in the secret place, when I was woven together in the depths of the earth. Your eyes saw my unformed body; all the days ordained for me were written in your book before one of them came to be. Psalm 139:13-16
You feel like your stomach is too big. You don't have a thigh gap like that girl on Instagram. Instead of having perfect curls or straight hair your hair is a frizzy mess. You feel like your makeup is too simple. Your clothes aren't cute.
These are just a handful of insecurities that girls have. Everyone struggles with insecurities. I have them. The girl next to you at school has them. Even the influencer you follow on Instagram has them.
I challenge you today to go stand in front of a mirror and say three things you love about yourself. Just three simple things. My hope is that after you do that you'll begin to realize how beautiful you are.
God made you perfect in His image. He made you exactly how he wants you to be. He loves you and thinks you're beautiful just the way you are.
My prayer today is that you'll truly begin to love yourself and believe that you are beautiful.
Thanks,
Katelyn
But God demonstrates his own love for us in this: While we were still sinners, Christ died for us.
Romans 5:8
A Message From Katelyn:
I'm a high school senior that lives in Meridian, MS. I want to show girls through my blog that they aren't alone and that someone understands what they're going through. I am excited about so many doors God has opened up for me. You can contact me at Katelyn-Dyess@comcast.net
I'd love to speak at your next youth event.
Did you know that you can receive the printed, full-color version of SGNScoops Magazine by subscription? Find out more 
HERE
.
Find SGNScoops Magazine On Facebook 
HERE.
You can download the latest edition of SGNScoops Magazine 
HERE.
Read the latest edition of SGNScoops Magazine online
HERE
.
Tags:
advice for girls
,
Boogie Woogie Jesus Project
,
Christian life
,
gospel music
,
Katelyn Dyess
,
To The Girl
Posted in
artists
,
To The Girl
|
Comments Off

on Katelyn Dyess: To The Girl that feels Insecure
Written by Staff on June 15, 2020 – 9:50 am -
"These see the works of the LORD, and His wonders in the deep.  For He commandeth, and raiseth the stormy wind, which lifteth up the waves thereof. They mount up to the heaven, they go down again to the depths: their soul is melted because of trouble. They reel to and fro, and stagger like a drunken man, and are at their wits' end. Then they cry unto the LORD in their trouble, and He bringeth them out of their distresses."  Psalm 107:24-27  (KJV)
Does the above passage of Scripture resonate with you today? Like waves of the sea, do you mount up to the heaven one day, only to find yourself falling back down into the depths of despair the next? Is your soul melted because of the trouble that surrounds you? Do you reel to and fro and stagger like a drunk man? Are you at your wit's end?
If you find yourself at your wit's end today, I want to encourage you that you are in good company.
The prophet, Jeremiah, said, "Cursed be the day wherein I was born. Wherefore came I forth out of the womb to see labour and sorrow, that my days should be consumed with shame?"  Jeremiah 20:14,18
The prophet, Elijah,
 "went a day's journey into the wilderness, and came and sat down under a juniper tree: and he requested for himself that he might die; and said, 'It is enough; now, O LORD, take away my life; for I am not better than my fathers.'"  I Kings 19:4
King David said, "I am troubled; I am bowed down greatly; I go mourning all the day long.  My heart panteth, my strength faileth me: as for the light of mine eyes, it also is gone from me."  Psalm 38:6,10
Job said, "Why died I not from the womb? Why did I not give up the ghost when I came out of the belly?  My soul is weary of my life; I will leave my complaint upon myself; I will speak in the bitterness of my soul."  Job 3:11, Job 10:1
Jonah said, "Therefore now, O LORD, take, I beseech thee, my life from me; for it is better for me to die than to live. I do well to be angry, even unto death."  Jonah 4:3,9
The Apostle Paul said, "We are troubled on every side, yet not distressed; we are perplexed, but not in despair; persecuted, but not forsaken; cast down, but not destroyed."  2 Corinthians 4:8-9
"But in all things approving ourselves as the ministers of God, in much patience, in afflictions, in necessities, in distresses, in stripes, in imprisonments, in tumults, in labours, in watchings, in fastings;  by honour and dishonour, by evil report and good report: as deceivers, and yet true; as unknown, and yet well known; as dying, and, behold, we live; as chastened, and not killed; as sorrowful, yet alway rejoicing; as poor, yet making many rich; as having nothing, and yet possessing all things."  2 Corinthians 6:4-5,8-10
"For we would not, brethren, have you ignorant of our trouble which came to us in Asia, that we were pressed out of measure, above strength, insomuch that we despaired even of life."  2 Corinthians 1:8
Most importantly, our dear Lord, Jesus was "despised and rejected of men; a man of sorrows, and acquainted with grief: and we hid as it were our faces from Him; He was despised, and we esteemed him not."  Isaiah 53:3
He said, "My soul is exceeding sorrowful unto death."
"Abba, Father, all things are possible unto Thee; take away this cup from Me: nevertheless not what I will, but what Thou wilt.'"  Mark 14:34,36
"And about the ninth hour Jesus cried with a loud voice, saying, 'Eli, Eli, lama sabachthani?' that is to say, 'My God, My God, why hast Thou forsaken Me?'"  Matthew 27:46
We could go on and on and tell of not only Biblical people, but God's saints throughout history who have reached the point of being at their wit's end.
Are you there today?
If you are, may I encourage you?
Jeremiah, Elijah, King David, Job, Jonah, and Paul persevered, and they overcame! They are now a part of that "great cloud of witnesses" who proved it can be done!
"Wherefore seeing we also are compassed about with so great a cloud of witnesses, let us lay aside every weight, and the sin which doth so easily beset us, and let us run with patience the race that is set before us."  Hebrews 12:1
Our dear Lord, Jesus overcame! He rose above all, including death, hell, and the grave, and He is now seated in glory!
"Looking unto Jesus the author and finisher of our faith; who for the joy that was set before Him endured the cross, despising the shame, and is set down at the right hand of the throne of God."  Hebrews 12:2
You, too, can overcome, my friend.
I don't know the individual circumstances of life that may have driven you to "Wit's End Corner," but I can tell you this. "Wit's End Corner" is where God hangs out – just like the old song says. He is there, right in the midst of your current situation, and He has everything you need to enable you to keep pressing on, to walk forward, even though you don't know where you will find the strength to take the next step. He will empower you to keep fighting the good fight so that one day, you will join the ranks of those who have already laid hold on eternal life.
"Fight the good fight of faith, lay hold on eternal life, whereunto thou art also called, and hast professed a good profession before many witnesses."  I Timothy 6:12
As I stood next to the bed of my dying, Godly mother, she looked up into my eyes, struggling with all her might to talk to me. Unable to hear her through the BiPap pressed tightly to her face, I gently pulled it back and bent low to listen. I knew those meaningful words would be of eternal significance, and I could not afford to miss them. As I was still unable to understand her, my husband, Kevin came near and helped me decipher the three beyond-precious words she was trying so hard to say—words that have returned to my mind so many, many times since then and still sustain me, especially now during these difficult times.
"Keep.  Pressing.  On."
These are the words I pass on to you today, weary heart. I know the battle has been long. I know the struggle is real. Keep. Pressing. On. Don't give up. God is there with you – hanging out beside you on "Wit's End Corner." This time of severe trial and testing will produce precious fruits of righteousness, and you will one day look back on today and better understand the process.
Tags:
Cheryl Smith
,
Christian life
,
Eveninglight Gospel Harmonizers
,
gospel music
,
wit's end
,
Wit's End Corner
Posted in
Christian interest
,
Devotionals
|
Comments Off

on Cheryl Smith: Are You At Your Wit's End?
Written by Staff on May 21, 2020 – 3:32 pm -

This was my prayer this morning… by Kevin Pauls
Today God…I first want to acknowledge your provision. I really feel awkward when people say "God is in Control" – that leads me to believe you are in control of this chaos. I believe you are in ultimate control, but that does not mean micro managing the world or our lives. In simple terms…I do not think you caused this or any other tragedy…but I firmly believe you are in this with me! Standing, holding, encouraging…loving me through this entire episode.I never want to pretend I know things that are un-knowable. We have a book full of stories about God and the interaction between the Jewish People and Yahweh. We have letters and encounters about the life of Jesus, we have first hand accounts of the death and resurrection of Jesus, we have life lessons and we have the the words of Jesus…and so much more that point us to knowledge that Jesus Christ is the Saviour of the world…
Somehow, Jesus is the divine; was human enough to understand our plight and divine enough to save us. I do not understand this at all. However, this understanding guides my life and guides everything I do.
However, this beautiful book we call the Bible does not clearly allow us to understand all the inner workings of the world and how God interacts with His creation…
So, I say all that to simply tell you I do not know exactly how God works. But I am confident he does.
That confidence allows me to have hope for the future. That confidence allows me to have peace in the midst of the storm.
I do not need to know the inner workings of the universe because I know the one who is charge and I trust him!
Today, I simply rest in that trust!
By Kevin Pauls
More About Kevin Pauls
Kevin Pauls is best known for two things – his powerhouse vocals and his unbridled optimism.  Kevin cut his teeth on gospel music and over the years has delightedly shared the stage with many of his musical heroes: Gaither Vocal Band, Michael English, Russ Taff, Steve Archer, and Steven Curtis Chapman. He's performed an eclectic array of musical styles – from popera to southern gospel to hard rock. In short, Kevin loves to sing almost as much as he loves chicken wings. Find out more
HERE
.
Tags:
Christian life
,
COVID-19
,
Devotional
,
Faith
,
Kevin Pauls
,
trusting God
Posted in
Christian interest
,
special feature
|
Comments Off

on Kevin Pauls: Trust – a prayer for today
Written by Staff on April 17, 2020 – 11:43 am -
Social Distancing – Losing Touch ByD Staton   
My family and I are members of a medium to large size church in Nashville. The first Sunday those services were canceled due to the COVID-19 virus, we did a live-stream only service. I was honored to be a part of that. 
The musicians and pastor were the only ones present, and while the music and message went out on line, it also went out to an empty auditorium.  
While it was much like a television taping, I couldn't help but be a little sad to know that this body of believers was not able to be together, hugging, shaking hands, and encouraging each other.  
There is power in physical touch. We can hear someone say they love us, read a hand-written note or email, but a hand on the shoulder or a hug brings emotion and life to what we hear and say. We need physical contact.
I read a study that was done on new-born babies. At the time of birth, half of the babies were held, touched, and nurtured, the other half had very limited human contact with their care-givers. The study referred to this as sensory deprivation. 
The children who were nurtured with additional human and skin to skin contact, gained weight much faster, were much healthier, and went on to learn at a much quicker rate than those babies who were deprived of much nurturing and contact. The differences were not slight, but overwhelming.  
Whether we realize it or not, we need physical touch and contact. We need to be closer than six feet from each other.
As I sang in that empty auditorium, I remembered all the times I've looked out at a full house, and something hit me like a ton of bricks. 
In this digital age, when so many have their face buried in technology, and social media, I realized that even though they may be sitting in the pew, many are not really there. They may be physically present, but emotionally and mentally, they are socially distant. 
You don't have to be physically isolated to feel disconnected from the world around you. Have you noticed the level of depression among teenagers, and even adults in recent years? The numbers are staggering!  
As we approach the end of this Coronavirus hysteria and Social Distancing, after being physically isolated and quarantined, I pray that we will be more aware of the people around us. I hope we will realize how technology has consumed us and taken us from those we should be loving and appreciating.  
May we realize that a hug from someone who loves us is more gratifying than a million Facebook "likes."  
Charles Stanley once said, "Invest your time and emotions into the people who will cry at your funeral." What wisdom!
As we consider the message of the Easter that has just passed, my prayer for all of us, is that God would roll away the stone that has kept us from seeing a world that needs to witness the resurrection power of Christ.  
Let us understand that the same Spirit and power that raised Jesus from the dead lives in us! That is far too important and powerful for us to disconnect from those who need to see him.  
I hope that when we can be closer than six feet apart, we will embrace those we love, and feel the power of that embrace like we never have before! I hope you will in some way feel like you have been raised from the dead, full of more life and purpose than you've ever had before!
By David Staton
Find out more about David Staton HERE.
Did you know that you can receive the printed, full-color version of SGNScoops Magazine by subscription? Find out more 
HERE
.
Find SGNScoops Magazine On Facebook 
HERE.
You can download the latest edition of SGNScoops Magazine 
HERE.
Read the latest edition of SGNScoops Magazine online
HERE.
Tags:
Christian life
,
David Staton
,
Losing Touch
,
Social Distancing
Posted in
announcements
,
artists
|
Comments Off

on David Staton: Social Distancing – Losing Touch
Written by Staff on March 21, 2020 – 9:30 am -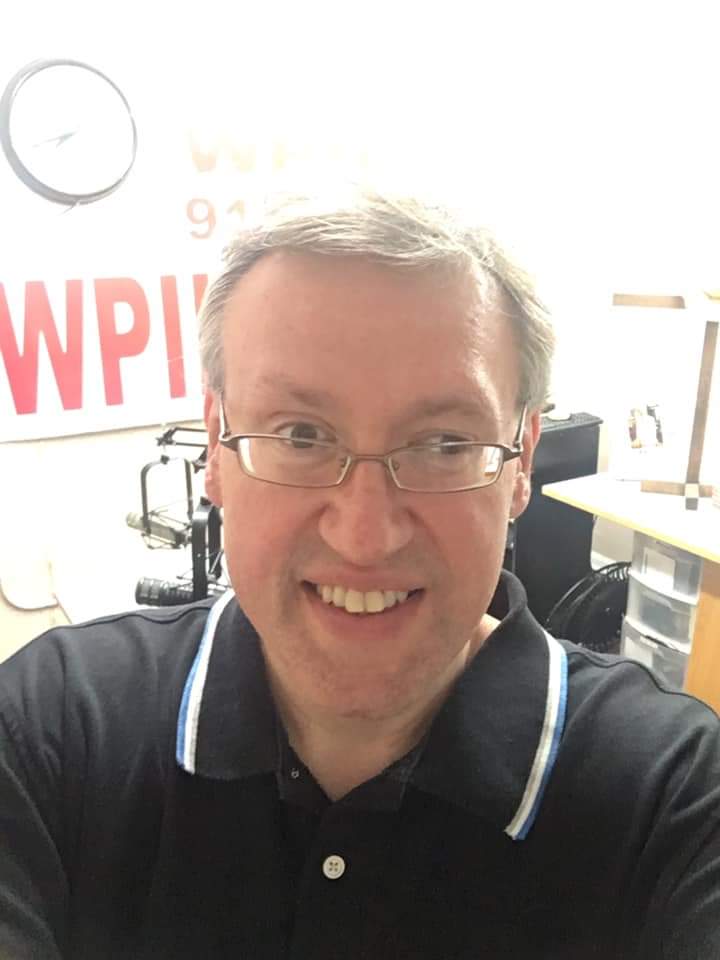 2020 March SGNScoops Publisher's Point by Rob Patz
Can you believe we are already in the third month of 2020? March also signifies Spring, and for those that live in certain parts of the country, it means the chance that the snow will soon be disappearing from their walkways and streets, and flowers will start to bloom.
I know I've written in the past that I love Spring and it's no surprise. I love new beginnings. I love the part of life where things start anew and for me, Spring has always been a signal for the start of many great gospel music events. I have been so blessed to have the opportunity to now run and organize events throughout the United States.
Spring also means that Easter is right around the corner. As a Christian, it should be the most incredible time of year. I heard a sermon recently about when Jesus was crucified, and the one thief recognized how amazing Jesus was that he wanted to be with him wherever it was that he was going. I find it very fascinating because this man obviously had lived a life of only caring for himself or taking what he wanted from whoever it was in the society of the time. I did some research and we really don't know that much about either thief. I know in a lot of circles they call the thief that accepted Jesus as his personal Savior on the cross, as the "grateful thief.' I think that's pretty cool.
As Christians today, we know that our society as a whole is spinning effortlessly out of control. I'm not here to say that I have an answer for how we can fix that, but I do think about the thief on the cross. He knew that Jesus was pure, and was willing to sacrifice who he was for more than just himself. I think as Christians, in this Easter season, we need to learn to sacrifice ourselves more to show those around us what it truly means to be a Christian. Not just Christian in word only, but Christian in deed and action. We are set apart, we are an example.
So let me challenge you, as we lead up to Easter, to be an example, to be the Christian that people are drawn to, not the Christian that's judgemental. Not the Christian that only talks to other Christians but to be the Christian that Christ so desired us to be. To be the person that takes the extra effort to lift up the people that are hurting, those that are looking and seeking for an answer, not just a religion, but a relationship. 
That's my challenge to you between now and Easter. Find someone in your community, find someone in your neighborhood, find somebody at your office, and show them what it truly means to be a Christian. Because the outside world looks at us and they see the image of Christianity, not the relationship we are so blessed to have.
Let me encourage you to join us in Tupelo, Mississippi, at Barnes Crossing Mall, April 23 – 25. If you need more information, you can call me at 360-933-0741, or email me at events@sgnscoops.com. 
Until next month, this is the Publisher's Point.
By Rob Patz
Tags:
Christian life
,
gospel music
,
Publisher's Point
,
rob patz
,
sgnscoops
,
Southern Gospel Music
Posted in
Christian interest
,
sgn scoops magazine
|
Comments Off

on Rob Patz: Spring and a Grateful Thief
Written by Staff on March 17, 2020 – 4:01 pm -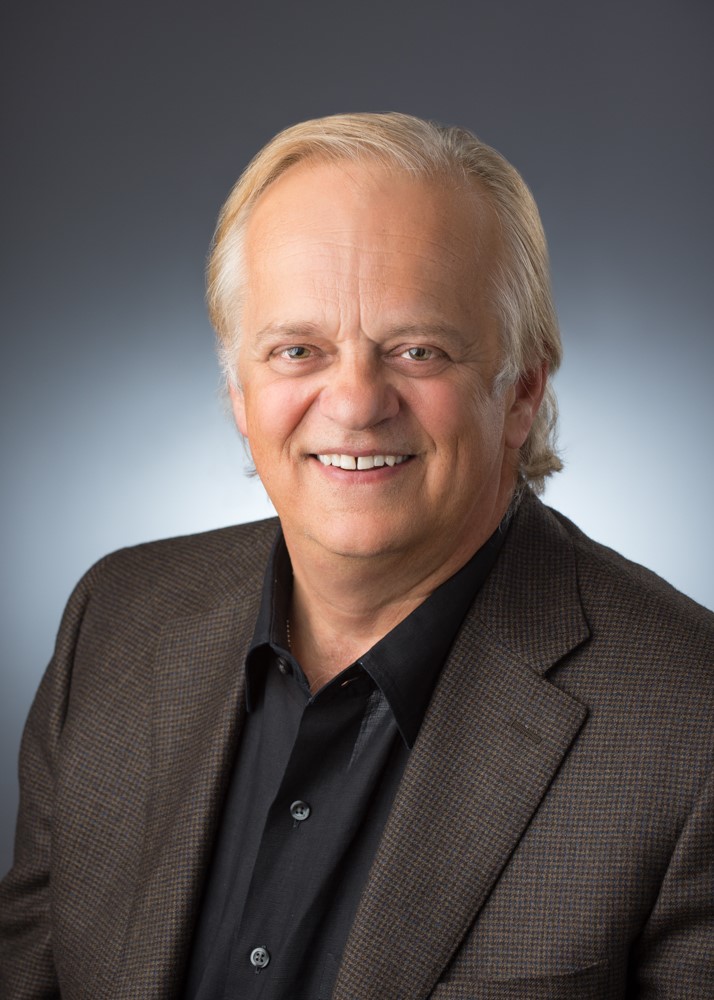 Faith and Reducing Coronavirus induced Panic  By Dr. Bruce Hartman
Now faith is confidence in what we hope for and assurance about what we do not see. Hebrews 11:1
This Saturday, while having lunch at a local restaurant, the general manager came to our table to ask us how my wife and I were doing. We replied, "Very well; How are you?"
Our reply set off a lengthy explanation of his panic. He was afraid he might have to close the restaurant with his business off seventy five percent. In his eyes, I could see real fear. The kind of fear that unsettles our stomach, weakens our knees and causes us to labor on the easiest of tasks. 
With our friends and family, we also have heard and seen fear. Supermarket shelves are being emptied. Hand sanitizer is being sold on the street for fifty dollars a bottle. True panic seems to abound. 
A disquieting sense of being seems to be present in all that we see and hear. Panic caused by a lack of control of people's lives and events.
Each announcement of school and store closings seems to raise the fear level higher.  Watching television, you hear even more information that stiffens your body. The stock market is violently swinging in turmoil, causing people to wonder how much their savings will go down. All around us fear seems to be growing faster than the Coronavirus itself, which is at the root of people's fear. 
But our fear, is just that, fear. People are forgetting that fear breeds fear. Fear is not tangible or something you can touch, but a vicious psychological marauder that seeks harm. Not physical harm, but emotional. 
Panic causes bad decisions, when more than ever, good ones are required. Panic causes unsteady steps, when the steps of life need to be sure. 
Friends are asking me, "What do we do when things get panicky?"  My reply is, "Have faith and focus on what we can control." By doing this we gain power over our emotions, no longer letting panic dictate how we feel. 
I have been here many times before, whether it was H1N1 or SARS. I have lived through the stock market crash of 1987, September 11th, and the Great Recession of 2009. All dangerous things for the psyche. But this panic seems far more out of control. 
Now I am not saying that the risk of catching the Coronavirus isn't real; it is a dangerous flu. What has become more dangerous, is that the level of panic seems to have exceeded the danger.  
We need to remember that the stock market always comes back, and in all cases moves much higher. The virus will run its course and we will all learn more about how to be better protected from getting new viruses. When the danger has passed, and it will, our lessons we learned will make us healthier. Most importantly, life will return to normal. 
We should have a healthy level of concern and wash our hands more frequently. We should trust that the civil authorities know what they are doing. But we shouldn't let panic control us; we should control us.
Not changing our lives is a great place to start.
Doing the things we always do, no matter how modified, is a good place to start. 
We should still say, "I love you" to our loved ones, maybe more. We should still hug our children, maybe a little tighter.  We should still call our parents, probably more frequently. We should plant the spring flowers, perhaps a few more this year. We should still help the elderly, especially now. 
The problem with the disease of panic, is that it is an easy bed to jump into and a hard one to get out of. But arise we must, because staying there will only make things worse. 
Instead of needing to be consoled, we should try to console. Helping others is a wonderful antidote to fear. Try it, you will feel better. That I can guarantee. 
As Christians, we know to have faith and we should. We may not be sure how this all turns out, but losing our faith doesn't make sense. How many times in the past has God  answered our prayers? And this we should remember.
In these times of stress, God's arms of help haven't been shortened. They are just as long as they were yesterday, probably longer. 
Faith is something we can count on. It is a place that shields us from panic. A place where the Holy Spirit delivers comfort and wisdom. A quiet place of prayer. On our knees or sitting, we are in commune with God, who will answer us today as happened yesterday. 
Panic is an emotional virus that is spread much like a physical virus. Fear breeds fear and left unchecked is an unreasonable pursuer of mayhem. But panic is a disease that is curable. 
Deep breaths will diminish its effect. Remembering to continue our lives will tap down its desire to debilitate. Washing our hands often will give us a greater sense of control. 
Prayer will provide peace and reassure us. Reading the Bible will give insight. For times like this, I highly recommend reading Philippians and 2nd Corinthians. Both wonderfully uplifting books that provide hope in times of duress.  
Things will get better in time, not because I have seen it many times, but because I live by faith. Let panic abate. The flowers of spring will sprout green soon. Hope will replace despair. The streams of light called everyday life, will return. 
Be at peace. 
Dr. Bruce Hartman
Christian Author and Advisor 
"Dr. Bruce Hartman is both a trained theologian and an expert in business. Marrying these two worlds is now his life passion…" Read more HERE 
SGNScoops extends a special thank you to Dr. Bruce Hartman for this in-depth look at fear and panic. Dr. Hartman has authored two books as well as e-books and devotionals. His latest book is entitled: "JESUS & CO. Connecting the Lessons of The Gospel with Today's Business World"
For more on the Christian response to the Coronav panic, click HERE.
Tags:
Christian life
,
Corona virus
,
Dr. Bruce Hartman
,
Fear
,
Jesus
,
panic
,
Peace
Posted in
breaking news
,
Christian interest
|
Comments Off

on Dr. Bruce Hartman: Faith and Reducing Coronavirus induced Panic
Written by Staff on March 9, 2020 – 12:43 pm -
"I will go, Lord, if you lead me."
As someone who has struggled with anxiety her whole life, I know the massive distress we can feel
reaching out of our comfort zones.
When God moved me into the "spotlight," so to speak, I had so many
objections. I'm not pretty enough. People will talk about my weight. What if I'm not good enough? What if
people notice how painfully awkward I am? Will they still like me the more they get to know me? Will they
notice how I stutter when I get stressed?
In Luke 22:42 Jesus prayed a prayer that I relate to on so many levels. He said, "Father, if you are willing, take this cup from me." Wow.
Granted, His prayer came from a place of such despair and suffering that you and I will never understand. But Jesus Himself knows what it feels like to want out of an uncomfortable situation. He knows our anguish and how things can tear us apart on the inside. But then He turns His conversation from a pleading prayer of escape to an unyielding prayer of surrender when He continues, "Nevertheless, not my will, but Yours be done."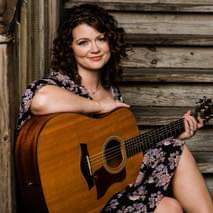 This is the key to saying yes to God,
especially when He leads us out of our comfort zones. We have to surrender our own will to God's and
trust Him to provide and see us through to the end.
He never promised us a life of perpetual ease and comfort. But He does promise to work all things together for the good of those who love Him and respond to His direction (Romans 8:28). We have to be willing to compromise, and sometimes abandon, our own comfort to carry out the plans of God.
We can't do this life ourselves. When we do, we get it all wrong and increase our suffering unnecessarily.
We also don't have all the abilities to accomplish what He asks. But there are so many characters in scripture that show us that our shortcomings don't phase the will of God in any way. In fact, it's when we come to the end of our own abilities that God is most glorified.
It doesn't matter if I struggle to speak or if I say something weird or if I have a character trait that annoys someone. God knows exactly who I am, and He knows what He has created me to do. My job is to. surrender When we practice surrender, we learn to become less self-reliant, we run more speedily to the Father for direction, and we become more eager to go wherever He leads.
Heavenly Father,
Thank You for Your love for us. We are so broken and needy, yet You care about every concern. God, give
us the same love for one another that You have for us, so that that we wouldn't dare hold back from your
invitations to serve and tell the world about You. We love You. In Jesus Name, Amen.
Scriptures:
John 17:20-26
Matthew 28:19-20
Acts 13:47
Romans 10:13-14
Psalm 96:3
Joshua 1-9
By Jessica Horton
Find out more about Jessica HERE on Facebook or HERE online.
Jessica Horton is a singer/songwriter from Columbus, MS. She was raised in classic country and gospel, and the soul and sound of these classics often find their way into her music. Her songs feature the acoustic guitar, dobro, mandolin, and other roots instruments. On stage, Jessica brings a live aspect to her show by playing guitar and including singable old-time hymns and gospel songs. Offstage, Jessica spends a lot of time with her husband, David and her church family. She serves as a worship leader and youth director at Shaeffer's Chapel United Methodist Church in Columbus, MS… (for more click here.)
For more Gospel Music News, read the latest issue of the SGNScoops Magazine HERE.
This devotion was based on the following modern hymn:
Tags:
Christian life
,
Jessica Horton
,
Surrender
Posted in
artists
,
Devotionals
|
Comments Off

on Jessica Horton: Here I Am Lord
Written by Staff on March 4, 2020 – 1:38 pm -
This issue of Melody without Measure written by Jaquita Lindsey
We are all familiar with the story of Lazarus and his sisters, Mary and Martha. You can read it in John chapter 11. Lazarus, who Jesus loves (v3), is ill. His sisters send for Jesus, knowing that he can heal Lazarus. Instead of leaving immediately for Bethany, Jesus intentionally stays put for another two days. Lazarus passes away, leaving behind a grieving family and some questions of Jesus' whereabouts in the situation.
Jesus meets the two sisters separately, four days later, as he nears town, meeting Martha first. We already know how outspoken she can be (read Luke 10:38-42), as she scolds Jesus for being late. Verse 21: "Lord, if you had been here, my brother would not have died." I imagine that to sound more like, "If You had come the first time I called, my brother would still be alive and I wouldn't be going through this right now!" She tells Jesus she knows he can still fix this, yet objects in verse 39 when he tells the guys to "take away the stone" from the opening of the tomb. Like, girl, make up your mind what you want!
Mary's approach to Jesus is quite different than her sister's. She has been grieving at home when Martha tells her, "Jesus is looking for you." In her broken state, she sprints in the direction of Jesus, falls down at his feet and says the exact words in verse 32 that Martha said in verse 21 about his delay. The difference is the heart behind it. How do I know? Mary's plea troubled Jesus to the point of tears (verses 33-35).
A few weeks ago, I stood on the stage listening to our lead vocalist recall this story leading into a song. I had secretly been dealing with feelings, some of which I was too embarrassed to tell even my closest people.
As Katy said last week, people like to flaunt their "highlight reel" on social media. Watching those, amplified the lies of which the devil was trying to convince me. My personality changed, from the one who encouraged others and made everyone laugh, to this withdrawn person who hated life.
I would cry bitterly when no one was watching, acknowledging my faults and almost demanding that God help me out of the hole I was sinking in. When life got worse instead of better, I started putting up a guard towards God.
"You are working in everyone else's life, so why not mine? I know I have done wrong in the past but so has everyone else…"
"Everyone else is getting what they want in life, why can't I?"
"Lord, why won't you heal me of these feelings already?! Why am I affected by all this and the person who offended me is not?!"
I prided myself that I had mastered a smile to mask what was killing me on the inside. I would be completely exhausted at the end of the night from hiding what was wreaking havoc on my heart.
But that night, I heard Jesus speak: "You've treated me like I'm four days late."
Wait, what? No, Jesus, that's not true. I trust You (or at least I say I do from my lips). The thought made me tear up!
"No, your actions are treating me like I'm four days late working in your life."
I realized that I had the heart of Martha, demanding that God do what I thought he should be doing. God has a timetable and he's sovereign enough not to consult with us first! We all should have the heart of Mary, humbly broken as we seek the Lord for his presence.
What if the only way God can get you to communicate with him is to remove whoever, leave whatever, or fix it whenever He sees fit?
The weight holding you down may look different from mine but the feeling is the same. And, so is the healing! Lazarus' name means "God is my help." That being the case, do you really think God wasn't going to send help?
If he did it for Lazarus, he will rescue you from what's "killing" you as well.
No person of the opposite sex, no how-to book, no new house or car, nor a job promotion will call the death out of you like the voice of Jesus will.
Instead of focusing on the answers, focus on the one giving the answer.
By Jaquita Lindsey
Read more Melody without Measure
HERE
.
Tags:
11th Hour
,
Christian life
,
Jaquita Lindsey
,
Melody Without Measure
Posted in
Christian interest
,
Melody without Measure
|
Comments Off

on Melody without Measure: Telling God What To Do