Written by SGN Scoops Staff on June 15, 2015 – 8:57 am -
Tim Livingston is pleased to announce an Essay/Testimonial Contest in conjunction with his latest radio single, "More Than Enough," which debuted in the Singing News July chart at #39. The Grand Prize winner will be treated to a live concert by Tim Livingston in their town. Runners-up will receive a digital download of his latest album, "I Just Miss You," which includes "More Than Enough." Twenty Five (25) runner-up prizes will be given away.
"More Than Enough," tells the testimony of a woman in the Bible from 2 Kings, chapter 4. The miracle of the borrowed vessels that were filled with oil as the Prophet Elisha had promised that God would provide. That miracle moment allowed this widow of a preacher to keep her home and bless her sons.
The chorus says, "God is more than enough, greater than I deserve, there is no
way to measure His worth." Tim states, "I'm sure this message has a personal
connection with Christians that know the only way they have made it through
some specific trials was because of that same GOD that isn't just
enough-but More Than Enough! I'd love to hear the testimonies!"
Here is how the "More Than Enough" essay/testimony contest works:
In 250 words or less, submit a personal testimony of how God came through
for you-right on time. It could be a healing, salvation, financial, family
or whatever you wish to share. Entries/testimonies should be emailed to:
timlivingston@good-news.org. The first 25 entries received will receive a
complete 12 song copy of Tim's latest project, "I Just Miss You," digital
download. The Grand Prize winner will be treated to a Tim Livingston
concert in their hometown*. Tim will travel to your town and give a free
concert at your church or auditorium. The grand prize winner will be
selected by a panel of judges from all entries received.
Essays must be received by Thursday July 16th, 2015 to be eligible for the
contest. The grand prize winner will be announced on Friday, July 31, 2015.
This contest is open to everyone! No purchase necessary, *certain travel
limitations may apply, concert must happen in the United States.
Tags:
contest
,
Southern Gospel News
,
tim livingston
Posted in
announcements
|
Comments Off

on Tim Livingston Announces "More Than Enough" Essay Contest
Written by Staff on May 27, 2015 – 9:24 am -
Nashville, Tenn (May 26, 2015) The very popular RFD-TV Gospel music variety program The Music City Show is excited to announce the opening of Season Four on Thursday, May 28th, with more great talent and a fascinating Give-Away creating an electrifying atmosphere.

Season Four features some of Gospel and Country music's most popular artists. Aaron Tippen, Michael English, Jeff & Sheri Easter, Gordon Mote, Mark Trammell Quartet, Whisnants, Don Moen, Allison Speer, Freemans, Tim Lovelace, Blackwood Brothers, and  The Freedom Singers, as well as the show regulars, the Positive Cowboy – Jim Sheldon, and the Blue Jean Band.

Help The Music City Show Season 4 Premier on RFD-TV by entering the contest give away. Follow the instructions below and it will be easy and fun, plus you may just be a winner.
Enter the MUSIC CITY SHOW SEASON 4 FAN APPRECIATION GIVEAWAY!
$25.00 each in merchandise to 10 fans.
Here's how to enter:
1. Like The Music City Show Facebook fan page.
2. Like this post
3. Share this post to your page.
We will announce the winners on Friday, May 29th!!!!!
In the meantime click this link for a super preview of some of the talent scheduled for Season 4.
https://youtu.be/L3yiEw9S2l8

To learn more about the Music City Show go to http://www.themusiccityshow.com or https://www.facebook.com/themusiccityshow . Twitter them at https://twitter.com/MusicCityShow .

                                                                 ####
About The Music City Show
The Music City Show, a Southern/Country Gospel weekly show featuring top artists like the Oak Ridge Boys, Adam Crabb, Karen Peck and New River, the Browders, the Bowling Family, the Blackwood Brothers, the Hoppers, Comedian Tim Lovelace, Gene McDonald, Aaron Wilburn, Lynn Anderson, the and many more. The show features special host, Tim Lovelace, each week with Nashville's own Blue Jean Band and The Positive Cowboy Jim Sheldon. The Music City Show is a series based in Nashville, Tennessee – America's favorite Music City. The show has many elements of Nashville that people love, namely a live house band, talented artists, heartfelt interviews and comedic entertainment. It is likened unto The Tonight Show, with comedy segments, and a beautiful cityscape backdrop.
The Show has now expanded to four networks which include RFD-TV, The Heartland Network, FamilyNet, and the NRB Network.
Tags:
Aaron Tippen
,
Allison Speer
,
contest
,
Don Moen
,
Freemans
,
gordon mote
,
gospel music
,
Jeff & Sheri Easter
,
mark trammell quartet
,
Michael English
,
Music City Show
,
Tim Lovelace
,
Whisnants
Posted in
announcements
,
artists
,
contests
,
special feature
|
Comments Off

on RFD-TVs Music City Show Set To Open Season Four With Big Give-Away
Written by Scoops Staff on April 12, 2010 – 12:28 pm -
Bentonville, AR- Roger Goad of  Lafayette, TN is the winner of a ticket prize package  for the inaugural Brumley MusicFest, taking place May 14-15, 2010 at Bentonville High School in Bentonville, Arkansas.
The contest, sponsored by SGN Scoops and Clarion Hotels, required entrants to share a favorite memory of an Albert E. Brumley song. Mr. Goad's entry said:
I grew up in a very small country church singing Albert E. Brumley songs and became a fan of his work. I was saved at age 14 and still belong to a small Missionary Baptist church. Two years ago today, March 17th, I collapsed in my bathroom floor and died. I had stopped breathing and already turned blue, according to my wife, who is a registered nurse. I was taken by helicopter to Vanderbilt Hospital in Nashville. I came to before I was taken on the helicopter. They all thought I was having a silent heart attack. The nurse on the helicopter stayed right over me during the flight trying to reassure me. I was under oxygen and had two IV's going. He kept patting my hand and arm and reassuring me. I thought he was sure I was going to die, but my thoughts were that if I died on the flight I just had a head start. I sang low the song 'I'll Fly Away.' He thought I was trying to say something to him, but I said that I was singing. I felt so calm, so assured, so knowing because I remembered that as a 14 year old boy that He Set Me Free.
Mr. Goad will receive two tickets, dinner for two, and hotel accommodations.
Brumley MusicFest will feature Chuck Wagon gang, Mark Bishop, Karen Peck and New River, The Diplomats, Christy Sutherland, Brian Free and Assurance, The Grascals, and more. Information and tickets are available at www.brumleymusicfest.com or by calling 888-462-6718.
Read more about Brumley MusicFest in the May edition of SGN Scoops – coming May 3.
Download the current issue of SGN Scoops here.
Tags:
brumley
,
brumley musicfest
,
contest
,
gospel events
Posted in
gospel events
|
Comments Off

on Brumley MusicFest Announces 'I'll Fly Away' Contest Winner
Written by Scoops Staff on March 17, 2010 – 8:30 pm -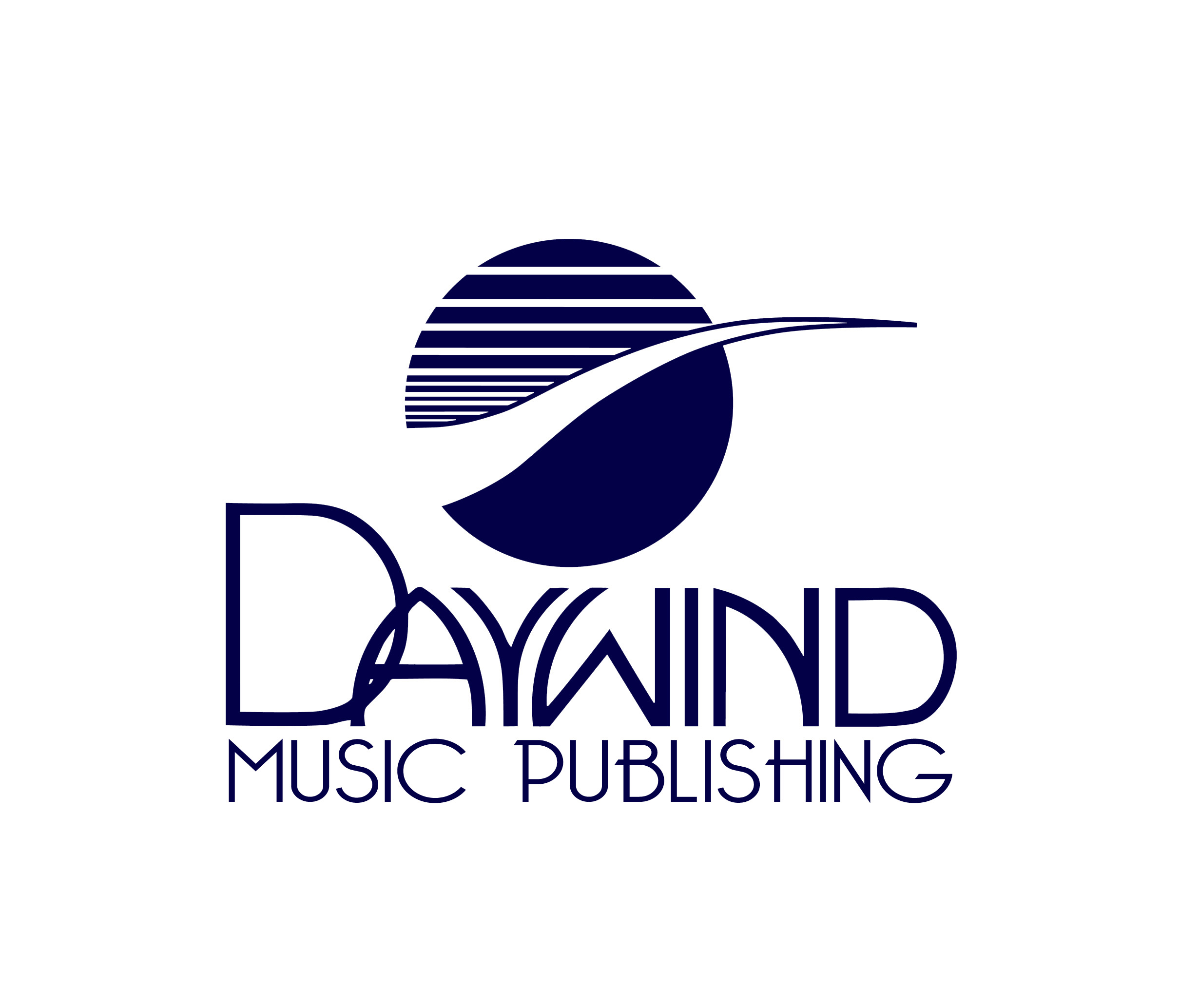 (Songwriters, enter soon.  Deadline is April 8, 2010)
Nashville, TN (March 17, 2010) – Daywind Music Group and the Gospel Music Association (GMA) have partnered to host the Southern Gospel Song Contest with the intent of finding the best-unknown Southern Gospel songs and offer a chance to have them recorded by a nationally recognized artist. Unpublished songwriters (currently unaffiliated or unsigned to a publishing company) are encouraged to submit their Southern Gospel song(s) for review (see "Submission Instructions" below).
Songs submitted will be judged by Daywind Music Publishing's staff, a team of publishers working daily with top songwriters and artists such as Gerald Crabb, Ronny Hinson, Marty Funderburk, Austins Bridge, Karen Peck & New River, Triumphant, The Perrys, and many other award winners.
The Southern Gospel Song Contest opened March 12, 2010 and runs through April 8, 2010. Any submission after April 8, 2010, 5:00 PM CST will not be included in the judging. A valid entry will include a Song Submission Form found below and the $25 entry fee (per song). Songs should be limited to 4 minutes and 30 seconds. No more than two songs per person will be accepted.
One Grand Prize winner and two Runner-Up winners will be chosen and announced by April 30, 2010. Winners will be contacted by the GMA.
The Grand Prize winner will receive:
-One free registration to GMA's Immerse event in July 2010
-Automatic semi-final place in the Immerse song contest
-Single song publishing agreement with Daywind Music Publishing
-CD stack from Southern Gospel music's top names
-Opportunity to be recorded by a nationally recognized artist
The two Runner-Up winners will receive:
-One free registration to GMA's Immerse event in July 2010
·    -CD stack from Southern Gospel music's top names
Each song submission will also receive an individualized critique by one of the Daywind Music Publishing judges, complete with invaluable feedback and advice. It's not just a contest; it's a chance to learn something, too!
SONG SUBMISSION INSTRUCTIONS
Print out the Southern Gospel Contest Song Submission Form (found here) and fill in all fields.
Mail completed form with payment to:
Gospel Music Association
The Southern Gospel Song Contest
1205 Division St. Nashville, TN 37203
(615) 277-1376
Once payment and submission form are received, an email will be sent to you with instructions on where to send your song(s) and typed lyric sheets.
You are welcome to send your song recorded on a CD and your typed lyric sheet (one page per song) with your paid registration. If you are submitting multiple songs, please include a separate CD for each song and write your name and the song title on the front of the CD.
For a complete listing of contest rules and in-depth submission instructions, visit gospelmusic.org and click on the Daywind contest logo.
For questions or customer service, please contact Scott at (615) 277-1376.
Tags:
contest
,
daywind
,
songwriting
Posted in
Christian interest
,
contests
|
Comments Off

on Daywind Music Group And The Gospel Music Association Partner In Southern Gospel Song Contest