Written by Staff on March 22, 2019 – 5:28 pm -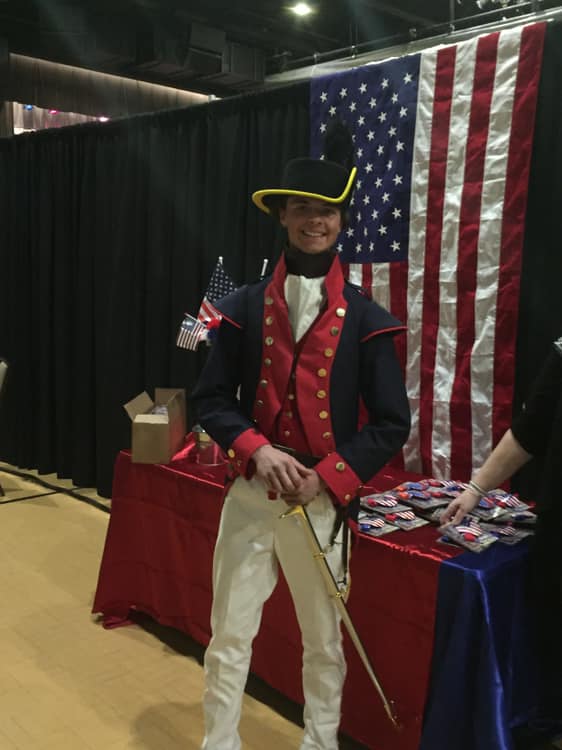 Oxford, Ala. (March 22, 2019) – The first day of Southern Gospel Weekend was filled with numerous gospel artists and styles, from the Bluegrass sound of Eagle's Wings to the Country gospel stylings of Tonja Rose and Jessica Horton. Fans began filling the auditorium at 5:00 p.m. and the excitement grew as the First Responders and Veterans began entering the hall, after a special private reception with the artists.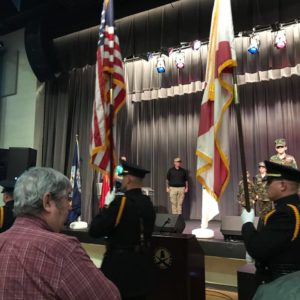 The Veterans Appreciation event began the evening with the presentation of the flags, followed by keynote speaker Ken Rollins, who honored the Veterans and First Responders for their service. Special music by Mark209 and Matthew Wilson of Eagles Wings.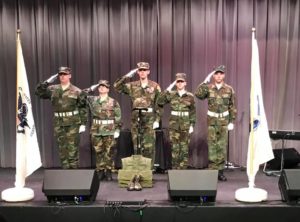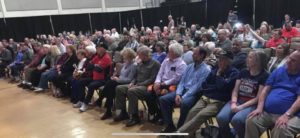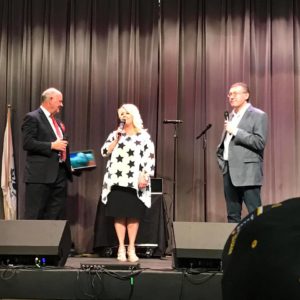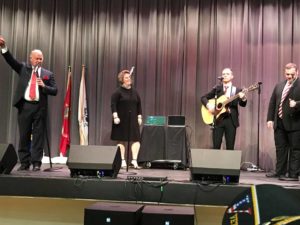 The musical portion of the evening was very well received, with artists like Mercy Rain, the Williamsons, New Ground and ClearVision Quartet.
After the concert, many went to eat at Hubbard's Off Main, where the Midnight Prayer portion was led by Tonja Rose.
We hope you enjoy the images we have captured for you.
Please note, for any that are in the Oxford, Ala., area:  All day Saturday there are events in the Civic Center. Most are free admission. Be sure to catch the Diamond Awards Top 10 big reveal.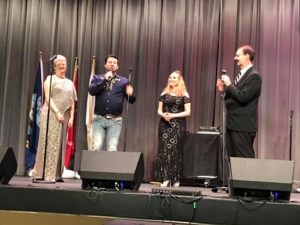 For more information please call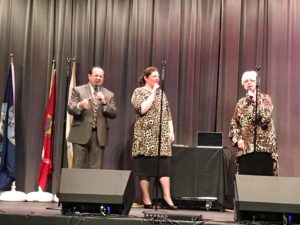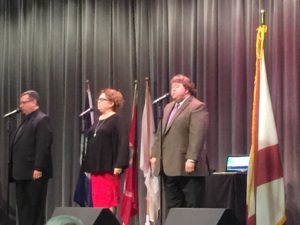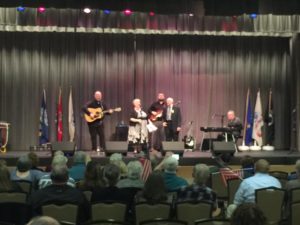 256-310-7892.
Tags:
bluegrass
,
christian country
,
Clearvision Quartet
,
country gospel
,
Eagle's Wings
,
gospel music
,
Jessica Horton
,
Mercy Rain
,
New Ground
,
sgnscoops
,
Southern Gospel Music
,
Southern Gospel Weekend
,
The Williamsons
,
Tonja Rose
,
Veterans appreciation
Posted in
announcements
,
artists
|
Comments Off

on First Day of Southern Gospel Weekend a blast!
Written by Staff on August 8, 2018 – 4:24 am -
Grove Hill, Alabama (July 31, 2018)- Mic Check One is excited to announce the first artist on their Country gospel roster, the Kendricks. They are a Country gospel group, located in southwest Alabama, consisting of Johnny Kendrick, Billy Kendrick, and Sharon Lankford.
The Kendricks' ultimate goal is to bring glory to God through their music, specifically by being a part of fundraising endeavors for churches, charity organizations, civic groups, etc. They have been singing since 1996, and have recorded nine projects, all of original music, which Billy and Johnny write.
Andrew Brunet, the owner of Mic Check One Agency, says, "The Kendricks are an awesome group that fans will fall in love with, as their music carries a message that resonates with the believer in such a way that will have you clapping your hands, and lifting your hands, as you are reminded of the great things Christ has done for you in your life."
For those who may not be familiar with the Kendricks, they are located in Grove Hill, Alabama. They are a national recording artist of 65/40 Records, a division of Daywind Music Group. They also travel with a live band consisting of Chris Kynard, Jay Seale, and Anthony Sullivan. Many listeners will love their music as they share positive, encouraging messages with a Country gospel flair.
Johnny Kendrick shared this about joining Mic Check One: "The Kendricks were the first group to join 65/40 records. We are also delighted to be associated with the others who have joined the label, and then, to also be a part of Mic Check One Management. We feel like we are partnered with other like-minded artists who are part of a greater effort to grow the Kingdom of God through Christian Country and Country Gospel music. We are thankful to God for his blessings and for the opportunities he has given us to proclaim his name for the last 22 years."
For more information about the Kendricks, you can visit their website.
For booking inquiries, you can give Mic Check One Management Agency a call at (803)-374-4069 or you can send an email to miccheckoneagency@gmail.com.
Read the full SGNScoops Magazine July 2018 HERE
Download the PDF of SGNScoops Magazine 
HERE
Find SGNScoops On Facebook 
HERE
Listen To Today's Gospel Music Online 
HERE
Tags:
country gospel
,
gospel music
,
Kendricks
,
Mic Check One
Posted in
announcements
,
artists
|
Comments Off

on The Kendricks Join Mic Check One
Written by Staff on May 24, 2018 – 10:02 am -
Arden, NC. (May 24, 2018) – Gospel group the Jordan Family Band is returning this summer with stories to tell and a hope of spreading God's word far and wide. The family's latest album, "Reach," available July 13 from Skyland Records, tells of the power of God even in the darkest of times. With reminders to always live as an example of Christ, the Jordan Family Band sends a powerful message of what can be accomplished with a little faith.
"When we began the groundwork for this new record, we carefully chose songs we felt were divinely given to us, whether it by our pen or through friends of our ministry. We had no selfish endeavors! We wanted to not only 'Reach' the world and those who feel like their situation is helpless, but also the tired and discouraged Christian who is on the brink of giving up!" says Josh Jordan. "It's not just an album title, 'Reach' is our new vision — He reached for us in our most desperate state and delivered us, and He will do the same for you. "
The group's first single, "You Better Get Right (Or Ya Gonna Get Left)," features Alex Jordan and Randa Jordan on vocals and has the country gospel feel the family is known for. The upbeat song cautions against thinking we've got plenty of time left on Earth and stresses "getting right" with God so you don't get left behind when Christ returns.
"Shouting In The Middle of My Storm" is another track that highlights the group's vocal versatility with Josh and Randa Jordan on lead. "I've got peace in the middle of my sorrow / There is joy, coming tomorrow" is a reminder that faith can let you rejoice no matter where you are or what's going on because God has your back.
"Reach" closes with "Old Glory Waves," a patriotic tune featuring the Voices of Lee, a 15-member a cappella ensemble from Lee University in Cleveland, Tennessee.
With energetic vocals and vivid, narrative lyrics, the Jordan Family Band hopes to "Reach" listeners from all walks of life and spread the gospel.
Pre-order "Reach" HERE before its release July 13 from Skyland Records.
About the Jordan Family Band
The Jordan Family Band is a family group from Georgia with a country gospel feel, that seeks to encourage, uplift, praise and ultimately to see souls saved. The group consists of Josh and Randa Jordan and their sons, Hutch, Alex Grant and a family friend who is like an adopted son to them, Keenan Atkinson. In 2017, the family released their first recording, "Joshua 24:15" on the Skyland Records and watched it propel quickly into iTunes Christian genre's Top 10 album chart. It debuted on the Billboard Christian chart at #12, then their first single climbed to #28 on the Singing News Gospel chart. The second release from the album, "My God Is Faithful" peaked at #34 on the Singing News Top 40 and also become the only Southern/Country Gospel song of 2017 to enter into iTunes Single Top 10 in the Christian genre as it peaked at #8. The family garnered more than 18 million social media views through Facebook, YouTube and Instagram throughout the year, with an acoustic video of "My God Is Faithful" gaining more than 1.5 million views in just a few days. The JFB was nominated in the first round of the 2017 Dove Awards for New Artist Of The Year and was recently awarded AGM's Breakthrough Artist Of The Year Award in 2018.
About Crossroads:
Crossroads is a market leader in the Southern Gospel, Bluegrass, and Americana fields. Established in 1993, following the combination of Horizon Music Group and Sonlite Records, Crossroads now operates several divisions including Crossroads Label Group (Horizon Records, Sonlite Records, Mountain Home Music, Skyland Records, Pisgah Ridge Records, Crossroads Records, and Organic Records), Crossroads Distribution, Crossroads Radio Promotions, Crossroads Publishing Group and Crossroads Recording Studios. Led by a strong executive team of Christian music and Bluegrass music veterans, Crossroads combines cutting-edge technology with creative innovation to connect fans with our artists' life-changing music.
READ The latest PDF Version Of SGNScoops Magazine here.
Download The latest PDF Version Of SGNScoops Magazine HERE
Find SGNScoops Magazine On Facebook HERE
Listen Online To The Best In Todays Gospel Music HERE
Tags:
country gospel
,
crossroads
,
gospel music
,
Jordan family band
,
SGNScoops Magazine
Posted in
announcements
,
artists
|
Comments Off

on The Jordan Family Band Tells A Story with 'Reach'
Written by Staff on July 21, 2016 – 9:47 am -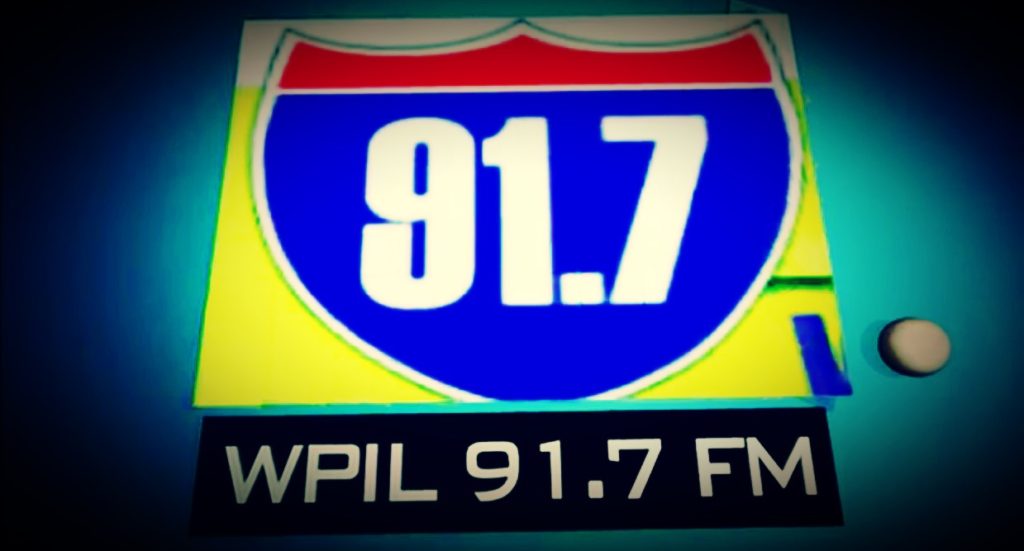 SGMRadio began in 2004 with an online station and artist features, a format that saw the site win the Singing News' FAVORITE INTERNET RADIO PROGRAM in 2011. Over the years there have been some changes, but website owner Rob Patz is thrilled to announce that SGMRadio is now live streaming WPIL FM out of Heflin, Alabama.
SGMRadio encourages Gospel music fans to visit the website daily to listen to the best of today's national and regional Gospel music artists. WPIL FM presents a mix of Southern and Country Gospel, from the top 100 as well as beloved favorites.
You can still find artist features as well as radio news and articles from Bryan and Yvonne Hutson, Stephen Widener, site editor Lorraine Walker and others.
Visit SGMRadio website today and be sure to listen to great Gospel music as we live stream WPILFM.
Tags:
country gospel
,
gospel music
,
SGMRadio
,
southern gospel
,
WPILFM
Posted in
announcements
,
breaking news
|
Comments Off

on SGMRadio announces live streaming of WPILFM
Written by SGN Scoops Staff on January 21, 2016 – 8:30 am -
NewStep Records is proud to announce the signing of "The Reed Brothers" to the NewStep roster. The Reed Brothers hail from Louisville, MS and consist of Nick Reed, Boo Reed, Ray Reed and Jeff Reed. For the past several years the Brothers have toured extensively around the southeastern United States singing their unique style of Gospel Music. Concertgoers have enjoyed the tight family harmonies and strong lead vocals as the boys perform their original music. The brothers are prolific songwriters and focus their efforts to pen songs that speak to the common listener, engaging them with subjects that are relatable to their daily lives.
NewStep Records brought in Chuck Day to produce the new Reed Brothers project and they have just returned from Nashville, recording the brand new radio release from the forthcoming album. We think that you will agree that the combination of a great studio, "A" Team musicians, super strong vocals and anointed songs will make for a musical experience that will touch listeners hearts!
The new single from The Reed Brothers is titled: "I'll Make the Most of It" While in the studio the brothers asked producer Chuck Day to make a guest
appearance on the song. We feel that the combination is a winner and you all will get a chance to hear it soon!
Be listening for the powerful new release "I'LL Make the Most of It" from The Reed Brothers and NewStep Records on a Christian radio station near you!
For more info contact: newsteprecords@yahoo.com
Find Out More About The Reed Brothers Here
Tags:
country gospel
,
The Reed Brothers
Posted in
artists
|
Comments Off

on The Reed Brothers Sign With NewStep Records
Written by Staff on October 7, 2015 – 7:54 am -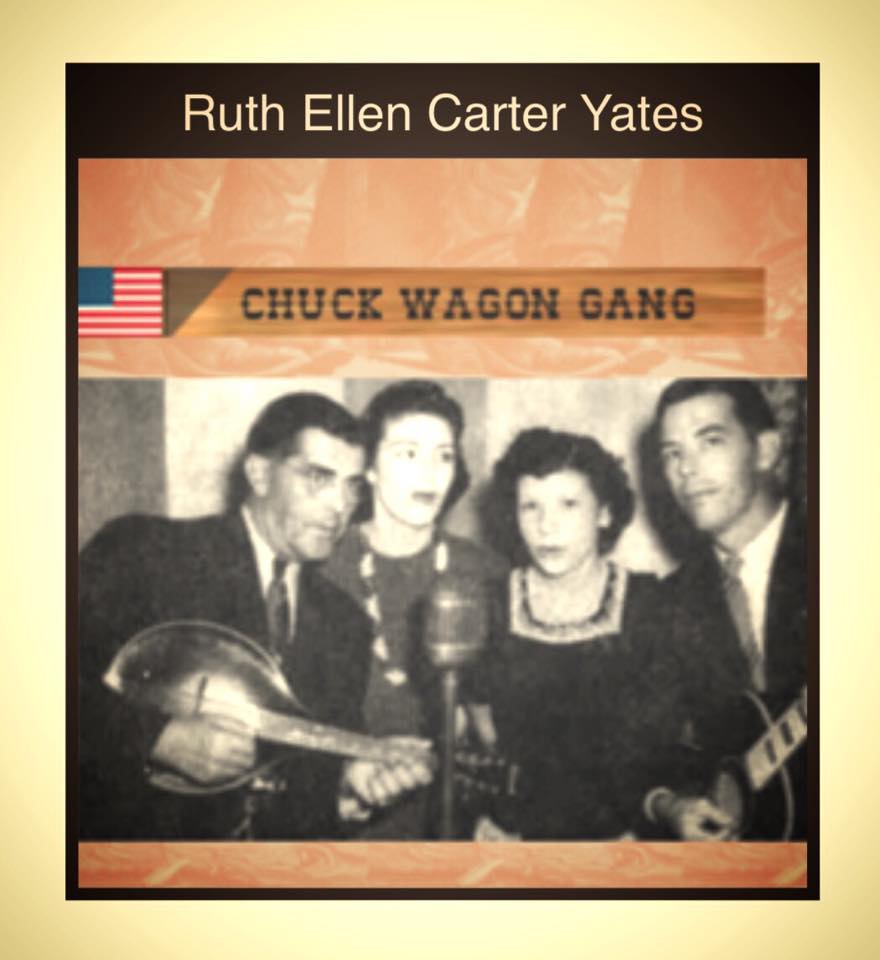 SGN Scoops is sorry to hear of the passing of Ruth Ellen Carter Yates on October 5, 2015.  Harold Timmons reported this on his facebook page:
FUNERAL SERVICE FOR RUTH ELLEN CARTER YATES OF THE CHUCK WAGON GANG
Funeral service for Ruth Ellen Yates will be Saturday, October 10th at 11:30am. It will be at Mount Olivet Funeral Home, 2301 N Sylvinia Ave., Ft. Worth, Tx. 76111.
The family is asking that in lieu of flowers donations can be made to Cooks Children's Hospital in Ft. Worth to the Music Dept.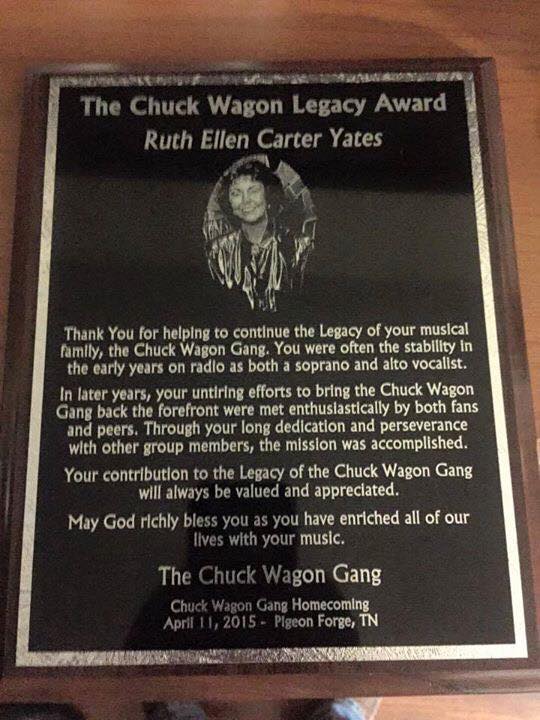 Ruth Ellen, 91, passed away on October 5th. Back in the early radio days, Ruth Ellen often sang with the Gang on soprano or alto. This was long before The Gang began touring in the early fifties.
Ruth Ellen sang on the first concerts for Wally Fowler, as Anna had just had a son, Greg Gordon. In the late '70's Ruth Ellen began recording and touring with the Gang through 1989. She came back in 1994, touring, and recording again.
She was a wonderful singer, and the fans loved her. She loved her fans as well, and loved her work with the CWG. Please keep the family in your prayers.
For more information on the Chuck Wagon Gang, click here.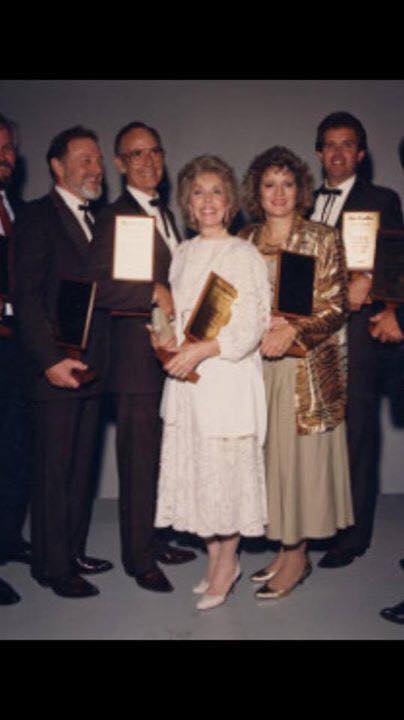 Tags:
Chuck Wagon Gang
,
country gospel
,
gospel music
,
Harold Timmons
,
Ruth Ellen Carter Yates
,
Wally Fowler
Posted in
announcements
,
artists
|
Comments Off

on Ruth Ellen Carter Yates of the Chuck Wagon Gang passes
Written by Staff on July 10, 2015 – 3:37 pm -
Dear Friends and Fans of the Chuck Wagon Gang,
After much prayerful consideration, it is with mixed emotions that I must announce that the time has come for me to leave my position with the Chuck Wagon Gang. I have dearly loved singing for the last 9 ½ years and have loved and appreciated each of you so very much. It has been your love and support that have allowed me to do what I have done thus far and for that I am very grateful. I have made some of the most wonderful friends and have worked with some of the most awesome folks ever over the years. I will miss all of you so very much. God has been so very good to me, but I feel He is now leading me away from the "Gang." I don't have any plans as of yet, and I am unsure of what the future holds, but I am leaving it in God's hands. Hopefully, if God allows, I will see you down the road again. I just want to do whatever it is that He would have me to do. I would ask that you keep me and my family in your prayers as I make this transition. Thanks again for all your love and support- it will never be forgotten. I love and appreciate each of you!
God Bless you,
Julie Hudson
The Chuck Wagon Gang | P.O Box 140416 | Nashville | TN | 37214-0416
Tags:
Chuck Wagon Gang
,
country gospel
,
gospel music
,
Juli Hudson
Posted in
audio interview
|
Comments Off

on Julie Hudson of Chuck Wagon Gang says Farewell
Written by Staff on October 16, 2014 – 2:06 pm -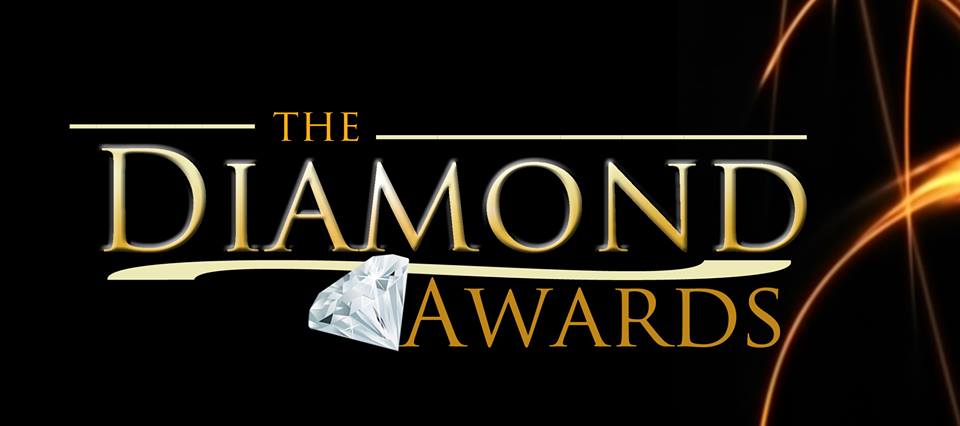 Why should you make plans to attend the Diamond Awards in Pigeon Forge on November 4?
First of all, the tickets are FREE.
Also, the Diamond Awards have a long history of being a gala event with surprise guests, great music and an evening of worship.
These Awards are being held at Creekside Gospel Music Convention at Pigeon Forge on November 3rd through 6th. They recognize the best in Southern, Country and Bluegrass Christian music and are hosted by SGNScoops digital magazine and Coastal Media Group. We urge you to reserve your FREE tickets for Creekside Gospel Music Convention and the Diamond Awards  HERE.
SGN Scoops would like you to meet our top-five finalists for each category of the 2014 Diamond Awards. Today's category is the Christian Country Group Of The Year, awarded last year to Jeff and Sheri Easter.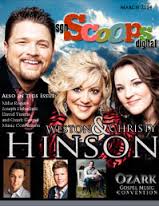 The 2014 Nominees for Christian Country Group Of The Year are:
Mark 209
Weston and Christy Hinson
Red Roots
Jeff and Sheri Easter
The Freemans
The Diamond Awards are swiftly approaching. Reserve your free tickets today!
Tags:
christian country
,
Christian Music
,
country gospel
,
Creekside Gospel
,
diamond awards
,
gospel music
,
jeff and sheri easter
,
mark 209
,
Red Roots
,
the freemans
,
Weston And Christy Hinson
Posted in
announcements
,
artists
|
Comments Off

on 2014 Diamond Award Nominees for Christian Country Group Of The Year
Written by Staff on September 19, 2014 – 10:41 am -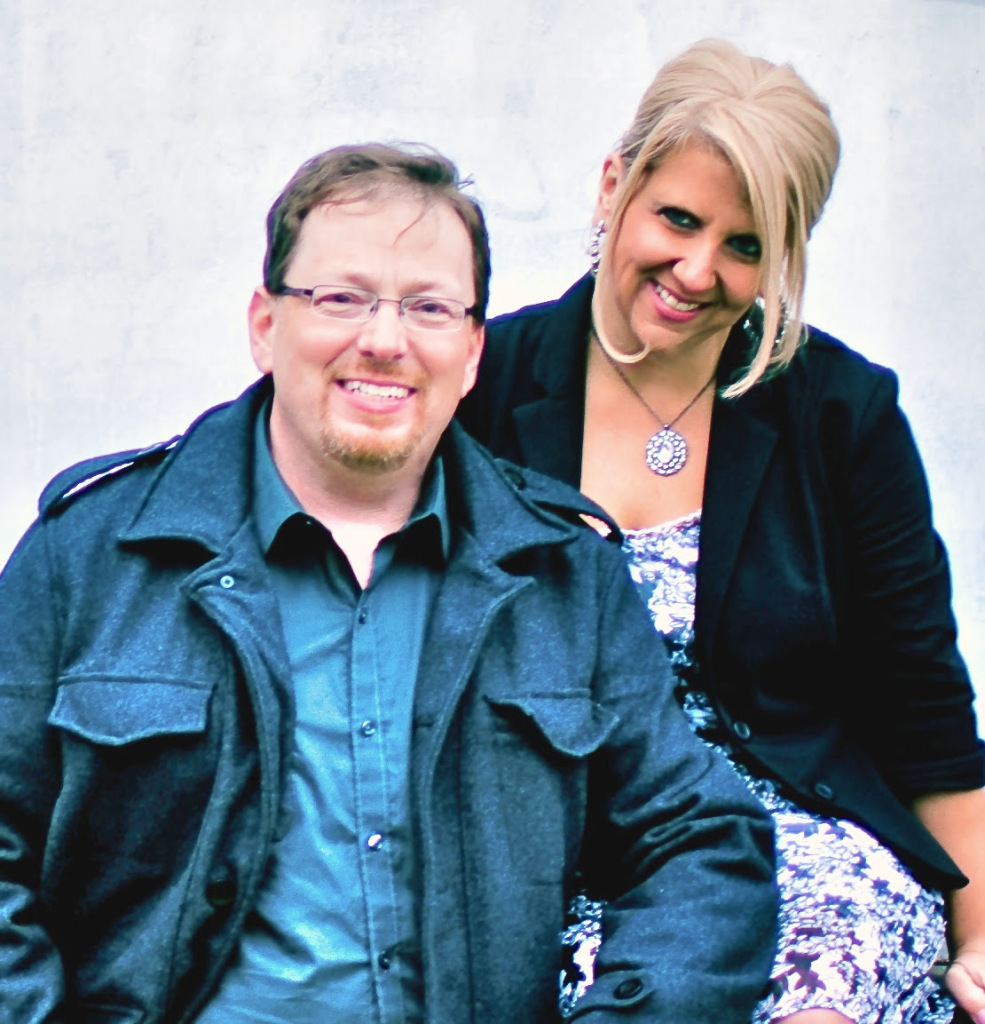 Waynesville, NC (
September 19, 2014
) – Michael Davis & Associates is thrilled to welcome the highly acclaimed music duo, Zane And Donna King, to the Dominion Agency.  The couple inked an exclusive booking agreement with the agency today.
Zane and Donna have been working in the music industry full-time, collectively, for 40 years.  Between the two of them, they've produced upwards of 400 albums, launched countless careers for some of today's top Gospel music acts, and celebrated numerous hit songs as songwriters.  Zane owned a record label, Journey Records, which was home to many accomplished artists.  Donna toured for years with one of Christian music's top Gospel music trios, Hope's Call.  It seems only fitting that the couple combine their musical gifts and share them, together, with audiences in churches and concert halls wherever God opens the doors.
Michael Davis, president and CEO of Michael Davis & Associates shares, "Two of the most talented people I know are Zane and Donna King.  This dynamic duo will bless you to pieces.  I am very excited they have chosen to take their music ministry on the road and look forward to representing them as their booking agent."
Their exclusive agreement with the Dominion Agency will be the vehicle by which churches, fans, and event goers can experience, not only the impeccable talent of the duo, but, most importantly, their heart for GOD and their deep love for people.  Donna will also be available for limited solo appearances, including womens' events, both speaking and singing.
"Many folks know, in addition to making music with my precious wife,  Donna, I am blessed to work fulltime for Compassion International," expresses Zane. He continues, "I have learned, first hand, that there are many forms of poverty on this mighty big planet. Those in extreme physical poverty are often the most grateful people you'll ever meet.  One of the most devestating forms of poverty is to have a wealth of possessions while, at the same time, starving spiritually.  My wife and I feel blessed to have an opportunity to offer the hope of Christ, through music, to a hurting world.  We want to help make people smile, breathe, laugh a little, tap their toe, and, most of all, come to decisions that will make their lives richer."  Zane concludes, "A rich life is not one that contains a large bank account.  It's found in simply knowing the grace of God and walking closely with Him."
The duo has already experienced a remarkable response to their music.  Recent radio hits "Hallelujah, Jesus Saves" and "SHINE" both landed in the Top 15 on the Singing News Top 80 charts over the past year.  And, both songs were co-written by Donna.
Their newest single, heading to radio next week, is entitled "No One Like God."  And that is the message they look forward to expressing to the world.  Donna states, "Truly, there is "NO ONE LIKE GOD.  What a privilege to point others to His love."
To find out more about hosting Zane and Donna King at your church, conference, or concert event, contact Michael Davis at the Dominion Agency.  You can do so through the website, 
dominionagency.com
, or by calling 
828-454-5900
.
You can also visit Donna's website.  (She is available for limited speaking and singing events, including women's events and music teaching events).  That website is
donnakingmusic.com
.
If you would like to learn more about a ministry that is near and dear to Zane and Donna, Compassion International, visit 
compassion.com
.
The following companies make up the family of stellar talent agencies of Michael Davis & Associates-
* Dominion Agency
* Adoration Agency
* Mountain Top Talent
* Blue Ridge Artist Agency
Editor's Note: More information on Donna King can be found in the latest edition of SGN Scoops in the Rob Patz' feature, What America Wants To Know About Donna King. Read SGN Scoops September edition here: https://www.sgnscoops.com/
Tags:
country gospel
,
Dominion Agency
,
gospel music
,
Michael Davis and Associates
,
sgn scoops
,
southern gospel
,
vertical sky
,
Zane and Donna King
Posted in
announcements
,
artists
,
sgn scoops magazine
|
Comments Off

on The Dominion Agency Welcomes Music Duo, Zane and Donna King
Written by SGN Scoops Staff on June 25, 2014 – 8:44 am -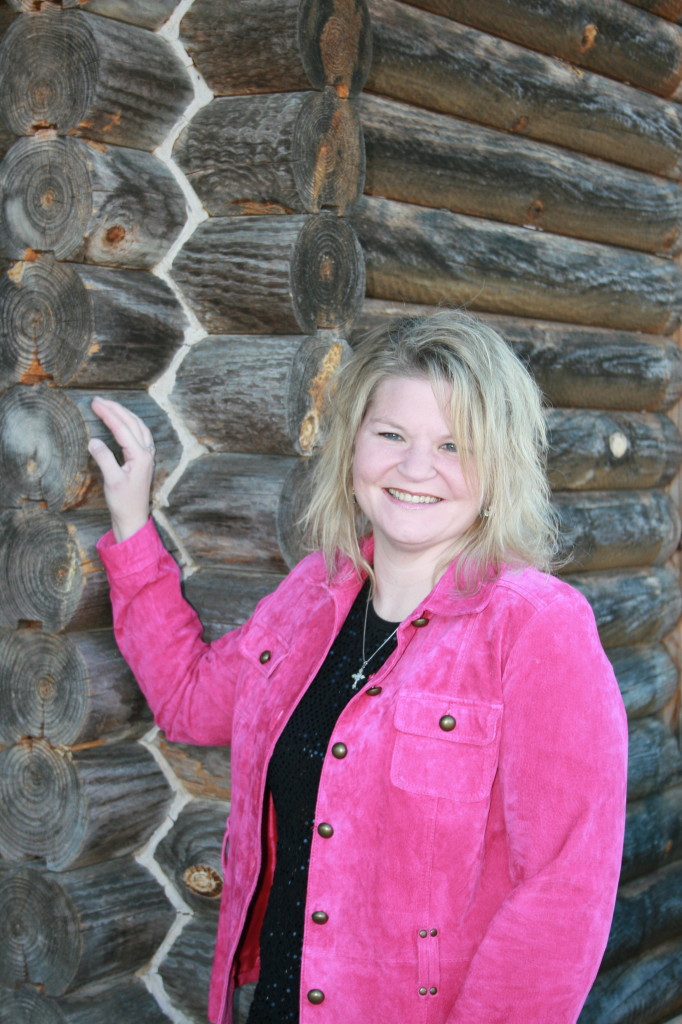 Branson, MO — Award-winning artist, Tammy C. Bogle's first radio release, "Mama's Prayers" has debuted on Cashbox Magazine's "Christian Country" Chart at #87. The popular song has also debuted on Christian Music Weekly's "Christian Country" Chart at #2.
Tammy says, "I'm so excited that God is blessing this song, and I pray that its message reaches out to those who need to hear it. I want to say a big 'thank you' to all the DJs who are playing this song."
Penned by Tammy, "Mama's Prayers" was inspired by God from her personal experience with alcoholism after an 8 year abusive marriage.
"After the marriage ended, I was left broken and my life was shattered," Tammy explains. "My mom stayed on her knees night and day in prayer for her baby girl, me, and then God picked me up out of the pit I was in. Since then, He has called me to minister to people who are broken and feel like they are nothing and that no one will ever love them. That is my ministry; singing, writing songs and ministering to broken misfits like I once was, telling them that Jesus loves them and He will put their broken lives back together. God loves us misfit toys."
For more information, please contact Tammy C Bogle at 580-382-1003 or via email at tammycbogle@gmail.com. You can connect with Tammy via her website at http://www.tammycbogle.com.
About Tammy C. Bogle: Tammy is a multi-award winning singer and songwriter, who loves Jesus and uses every opportunity that the Lord gives her to minister to those who are hurting and need to know that Jesus is there for them. She also has a heart to minister to women. Her testimony is one of tragedies and triumphs, of addiction and abuse, of going from a life in the pit to a life in the palace. She is a wonderful speaker, teacher and ladies evangelist. She wants ladies everywhere to know that we are all God's princesses and we are all beautiful to the Lord. Her ladies ministry is based on Prov. 31:10. Tammy and her husband, James, are full-time music evangelists who travel Nationwide throughout the year, with their two sons who God also uses in ministry, spreading God's Word.
Tags:
Cashbox
,
christian country
,
country gospel
,
Tammy C. Bogle
Posted in
announcements
|
Comments Off

on Tammy C. Bogle's Debut Radio Release, "Mama's Prayers"