Written by Staff on May 15, 2020 – 6:34 pm -
George and Clara Younce
George Younce is legendary among the basses in Gospel Music. Also beloved was his wife, Clara. We are sorry to announce the passing of Clara Younce, as she has left this world to join her husband and two daughters who have already passed. Her son-in-law, Ernie Haase, posted the following tribute on his Facebook page today HERE.
Ernie posted the following:
Beyond The Sunset (Clara Younce 1936-2020)

Dear Friend,

It's with a sad and heavy heart that I tell you that Clara Younce passed away this week. And because of Ohio's Covid-19 restrictions, we cannot have a public funeral. As soon as we can gather the family together, we will have a private meeting.

Please send up some prayers for Lisa, Gina and George Lane as they, along with their immediate family, grieve and say goodbye… again. In closing, It's been a tough 3 months for Clara. She passed peacefully and is now at home with George, her two daughters Dana and Tara – and Jesus, her Lord, whom she so faithfully served.

Thank you for your loving support, concern and for respecting their privacy at this time.

Also, a special thank you to our dear friends Bill & Gloria Gaither for letting us use the footage of "Beyond The Sunset" that shows George and Clara walking the riverbanks at the Homecoming taping in Memphis, TN. They now walk hand-in-hand by the river of life and we are happy for them.

Yours,
Ernie & Lisa Haase
To view the video, please visit Ernie's post HERE.
Our sympathy and prayers go out to all the family and friends of Clara Younce.
Tags:
Clara Younce
,
Ernie Haase
,
George Younce
,
gospel music
,
Southern Gospel Music
Posted in
announcements
,
artists
|
Comments Off

on Clara Younce, wife of George Younce, passes away
Written by scoopsnews on January 25, 2018 – 5:00 am -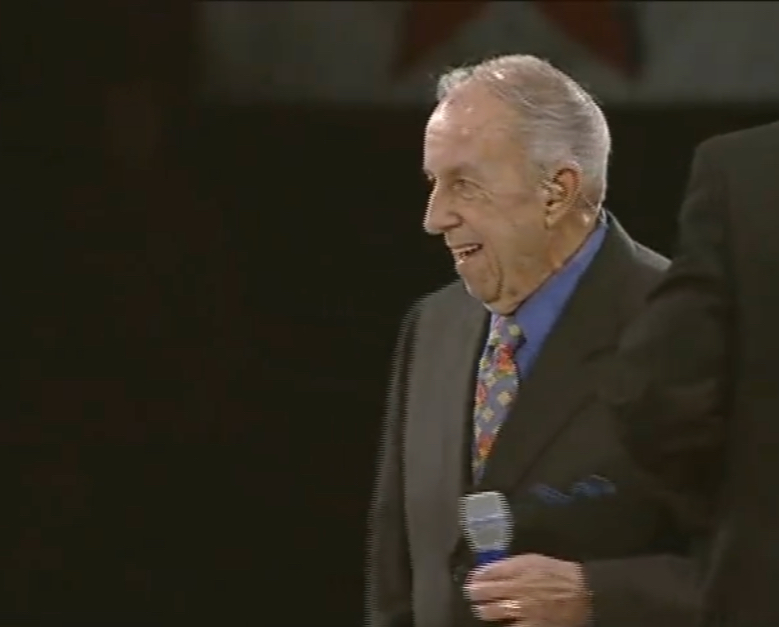 What an awesome moment!
It's Throwback Thursday…….
Today, let's Celebrate George Younce….
Tags:
EH&SS
,
George Younce
Posted in
announcements
|
Comments Off

on Throwback Thursday….Remember This?
Written by Staff on June 25, 2015 – 4:48 pm -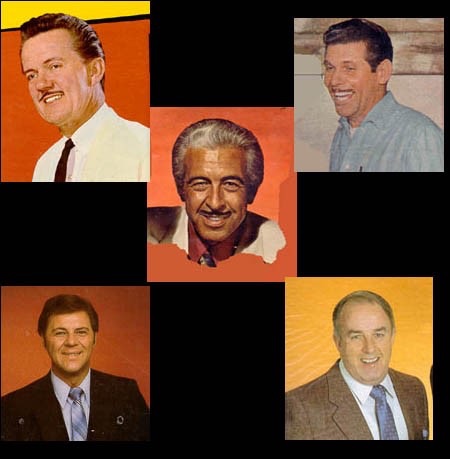 "Should you go first, and I remain …" is the beginning of the recitation accompanying "Beyond The Sunset." Anyone who watched George Younce as he recited this to his wife on a recent video could feel the depth of his emotions. Who can forget J.D. Sumner reciting "Old Man Death" not long before his own death?
The bass recitation was once a common addition to most quartets' programs and was also a part of many of their recordings. In fact, a statement on one of the Cathedral's early albums indicated that they would try to include a recitation on each that was produced. There is something about that deep resonant bass voice that can elicit an emotional response. There have been recitations by other quartet members, e.g., lead (Jim Hamill), baritone (John Matthews), but my preference is the bass.
Billy Todd, when he was with the Florida Boys, stirred many hearts on Sunday morning via the Jubilee with his rendition of "Beyond The Sunset." Later Buddy Liles of the Florida Boys did "The Apple Tree Song" and "IOU's to Mama." When he was a member of the Dixie Echoes, the Old Gospel Man – J.G. Whitfield – would recite "Father's Table Grace" and "Brother Ira."
George Younce was one of the best and also one of the most prolific. "The Touch of The Master's Hand," "Beyond The Sunset" (mentioned previously), "Steal Away," and "Brother Ira" were part of his repertoire. The live recording from Atlanta by the Cathedrals included "Forgive Me When I Whine." George's "I'm A Sick American" was also very moving.
When Bob Thacker was with the Harvester's Quartet, he would do "Mama Sang A Song" (which was also popular in the country market at the same time). He also had a great styling of "Father's Table Grace." Bob Thacker was one of those singers who didn't get the publicity of some others, but he was a tremendous bass.
London Parris could rattle the speakers with his low notes but on his recitations his voice was much higher. He didn't sound like one would expect from his singing, but his country dialect seemed to add realism to his recitations. London would do "Little Boy Lost," "He Took My Place," "This Is Our Land" and one of my favorites, "What Then."
Probably the most prolific at this was J.D. Sumner. Some of his recorded recitations were: "Back Home," "Mammy's Boy," "Sunday Meetin' Time," "Steal Away," "Lord It's Me Again," "Who Will Take Grandma," "Papa's Banjo," "The Three Nails," "Going Home," "My Prayer," "The Farmer and The Lord," "Thimble Full of Memories," "23rd Psalm" and "Thinking Out Loud". Of course his premonition of his own passing seemed to be evident in "Old Man Death."
"Now back in south Georgia, when I was just a lad …" is the beginning of "Little Boy Lost." When performed by "Chief" (James Wetherington), one can feel the urgency in the little boy – lost, stumbling in the darkness. Chief had a way of communicating that allowed the listener to become a part of his recitation as in: "Mother's Prayers Have Followed Me," "Sunday Meetin' Time," and "Prayer is the Key to Heaven." The last time I saw the Statesmen with Chief was not long before his death at a concert in Charleston, WV. One of the highlights was when the lights were turned down and a single spotlight would be on Chief as he recited "The Common Man." In his white suit and with his elegant gray/white hair, he was resplendent. One would have to be dead or an atheist not to be moved by his eloquent styling.
Are there any bass recitations today? A few can be found. Ed O'Neal of the Dixie Melody Boys did "I Love To Tell The Story" on a project several years ago. Why are there not more? My thoughts are this: it is difficult to do and that style is passé. But for me, there is nothing that compares to the deep resonant bass reciting a moving poem/chorus.
By Dean Adkins
First published by SGN Scoops in November 2014. For current issues visit the SGN Scoops mainpage.
Tags:
Billy Todd
,
Cathedrals
,
Dean Adkins
,
florida boys
,
George Younce
,
J. D. Sumner
,
Jim Hamill
,
John Matthews
,
London Parris
,
sgn scoops
Posted in
artists
,
christian entertainment
,
Christian interest
,
guest
,
sgn scoops magazine
|
Comments Off

on Bass Recitations by Dean Adkins
Written by Staff on November 11, 2014 – 2:44 pm -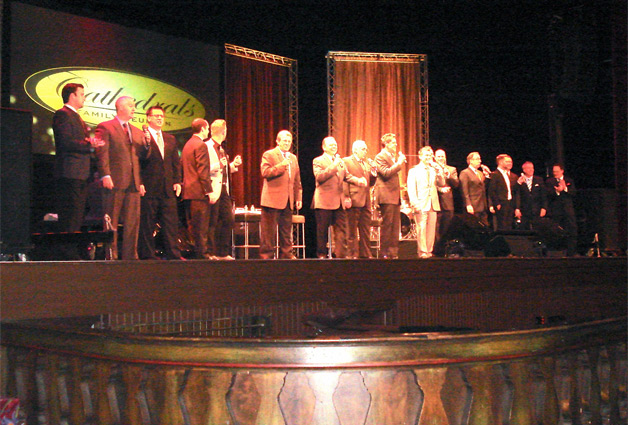 Although it was a cold, brisk morning in Akron, Ohio, the warmth inside the Akron Civic
Center was evident for everyone attending the "Cathedrals Reunion." The stage was set as Ernie
Hasse & Signature Sound, The Mark Trammell Quartet, Greater Vision, and Danny Funderburk
began the day with a song that united voices and hearts. Although any Cathedrals Reunion is a
special time, this Saturday morning's event would be one for all to remember.
After the opening number, the crowd was introducted to Darrell Webb … Vice-Chairman of the
OHIO GOSPEL MUSIC ASSOCIATION … for a special presentation. Donna Strong, Secretary
and Brenda Messaros, Advisory Board, stood alongside Darrell as he announced to the crowd that
the OGMA would be inducting two individuals into its Hall of Fame: namely, Glen W. Payne and
George W. Younce. As would be expected, the cheers were resounding!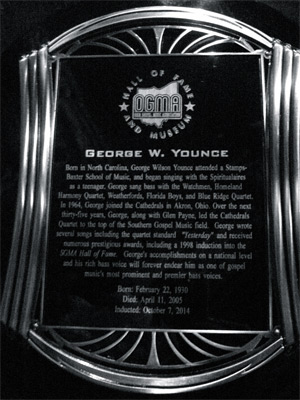 These plaques will be permanently displayed at the OGMA Hall of Fame in Dayton, Ohio.
Individual trophies for Glen Payne and George Younce were presented to the former members of the Cathedrals, one of many accolades received by these two prestigious gentleman who forever impacted Southern Gospel Music.
The OHIO GOSPEL MUSIC ASSOCIATION began in 2009 to honor those who have paved
the way before us in gospel music … remembering the past; recognizing the present; and reflecting
on the future.
To learn more about the OGMA, please visit their Facebook page:
https://www.facebook.com/pages/Ohio-Gospel-Music-Association/186419434768509
(Photos by Rick Doran, OGMA Advisory Board)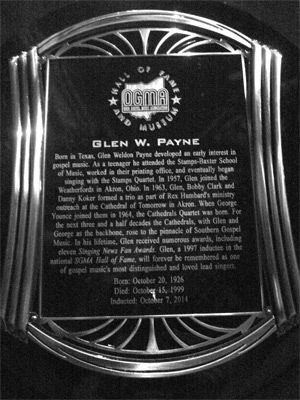 Tags:
Cathedrals
,
George Younce
,
Glen Payne
,
gospel music
,
Ohio gospel music association
,
southern gospel
Posted in
announcements
,
artists
|
Comments Off

on Ohio Gospel Music Association Inducts Glen W. Payne & George W. Younce into OGMA Hall of Fame
Written by Staff on September 24, 2014 – 11:36 am -
The NQC – The Grand-daddy of them all!
I was a teenager and had started singing with a regional group. I had been to a few concerts at the Lake Norman Music Hall to see the big names of gospel music. But that year, 1979, as "Convention time " came around the word came down that we were going to the NQC in Nashville, Tennessee. I was told of the singing, the groups, the booths around the main level of the Municipal Auditorium and how much fun it would be.
October came and there I was in Nashville at the NQC. The first night I heard the Blackwood Brothers, Kingsmen and Cathedrals and about a dozen more groups.  I sat enthralled at every singer on stage. I remember walking the circle and meeting the artists and the fans. They were everywhere! I spoke with Eldridge Fox, George Younce, The Speers and got to meet so many artists that I had grown up with. I was in heaven.
We went to the Auditorium early, to walk around Nashville. Then at the auditorium I met NQC volunteer worker Jim Sheets, who became a dear friend. We walked the circle and talked to the groups
getting ready for the night. Walked around the auditorium looking at buses and talking to other fans doing the same thing. Then we talked with DJs from around America. Yes I was truly in heaven.
In Nashville we ate at Hap-Towns Diner, Elliston Place Soda Fountain, went to Opryland, the Grand Ol' Opry, Printers' Alley and had a picnic in Centennial Park. We went down Music Row, saw the historic studios, met JD Sumner at the Stamps Building, talked to Ben Speer in the Speer Recording Studio, went to the Country Music tourist sights and just saw it all! Yes I was in Gospel music
heaven.
I will never forget those memories and the people! The smells, the excitement and most of all the music!
Submitted by Charlie Griffin 
Please submit your NQC memories to sgnscoops@gmail.com
Tags:
Ben Speer
,
Blackwood Brothers
,
Cathedrals
,
Charlie Griffin
,
Christian Music
,
Eldridge Fox
,
George Younce
,
gospel music
,
JD Sumner
,
Kingsmen
,
nashville
,
national Quartet Convention
,
nqc
,
southern gospel
,
The Speers
Posted in
announcements
,
gospel events
,
special feature
|
Comments Off

on My NQC Memories: Charlie Griffin
Written by Staff on September 22, 2014 – 1:39 pm -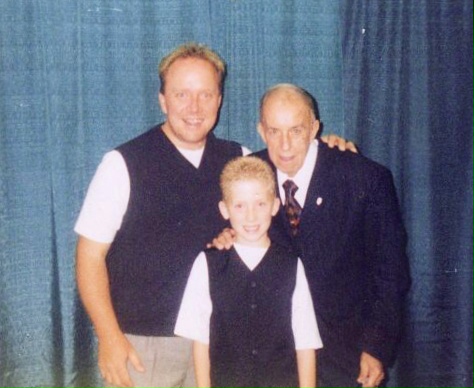 I remember when I was 11 years old at the 2001 NQC.  I was so excited to see the quartets I loved and the chance to meet them.
I got to meet some of my heroes that week like Jake Hess, Tim Riley, Howard and Vestal Goodman, Ray Dean Reese, Ed O'Neal, Bill Gaither, and others!
The moment that stands out the most from that week was when I got to meet my favorite singer of all time, George Younce, who was with the Old Friends Quartet at the time. He was so kind and joked around with me like George would always do.
About a year or two after that, he called to encourage me to keep on singing and follow the Lord's guidance. He has made a lasting impact on my life.
I believe God used George Younce to influence me to sing in Gospel music. I will never forget that NQC!
Submitted by Aaron Perkins, Sound Technician/Bass Vocalist at The Taylors
Please submit your NQC memories to sgnscoops@gmail.com
Tags:
Aaron Perkins
,
Christian Music
,
George Younce
,
gospel music
,
Jake Hess
,
nqc
,
sgn scoops
,
The Taylors
,
Tim Riley
Posted in
announcements
,
artists
,
christian entertainment
,
Christian interest
,
sgn scoops magazine
|
Comments Off

on My NQC Memories: Aaron Perkins
Written by SGN Scoops Staff on September 23, 2013 – 8:31 am -
Tags:
Crosspoint
,
George Younce
,
Ken & Jean Grady
,
Lore Family
,
Omega
,
skyline Boys
,
southern gospel
,
Southern Gospel News
,
The Mckameys
Posted in
announcements
,
video
|
Comments Off

on Gospel Music Today On SGNScoops.com
Written by SGN Scoops Staff on September 20, 2013 – 4:12 pm -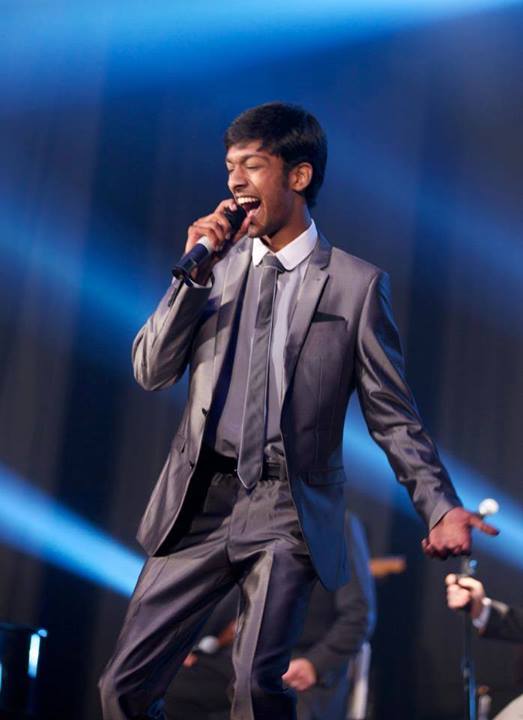 Nashville, TN – After an overwhelming response, literally garnering thousands of videos and music clips, organizers of the Cathedrals Family Reunion event have announced the winner of the "SING WITH US" contest.
After viewing the thousands of submissions from Cathedral fans all around the world, India's Colet Selwyn has been announced as the winner. Yes, India!
Hailing from India, Colet Selwyn counts the Cathedral Quartet and George Younce as main influences in his desire to minister and sing Gospel music. He currently performs as a soloist and along side his family, the Sunbeam singers.
Colet was notified via email and responded with these words: "This is certainly exciting news! I'm very humbled to be able to sing with the Cathedral family."
Tags:
cathedral quartet
,
Colet Selwyn
,
George Younce
,
southern gospel
,
Southern Gospel News
Posted in
announcements
|
Comments Off

on AND THE WINNER IS…
Written by Staff on September 11, 2013 – 1:04 pm -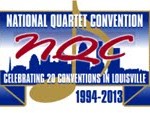 As the National Quartet Convention prepares to move from Louisville, Kentucky to Pigeon Forge, Tennessee, several SGN Scoops magazine staff writers share their memories of NQC past.
Lou Wills Hildreth shares: My family –the Wills Family of Ft. Worth, Texas–sang at the first NQC in Memphis, and many years thereafter. I have only missed one NQC in all 56 years of the event. Howard and I will be greeting friends this year at the Scoops Booth. Praying God's blessing on every song and testimony!!!!
Dixie Phillips shares: When I was 16, my Mom and Dad started attending church. The new pastor was an avid southern gospel fan. He and his wife invited my parents and me to attend NQC in Memphis. I was so excited when my parents agreed to go. I will never forget when Ben Speer sang "The Brush." My life was changed forever. I was hooked. Southern Gospel Music is music with a message and I am so honored to be a part of it.
Lorraine Walker shares: I began to attend the NQC when it was still in Nashville. I remember a few highlights as well as the long cement slope to the basement  exhibit hall . I remember hearing one of the last times that JD Sumner and the Stamps sang together, the announcement of Kim Hopper Greene joining the Hoppers, Tony Greene's proposal to Taranda Kiser, as well as what would be the last NQC of Jake Hess, Vestal and Howard Goodman, George Younce and Roger Bennett. I remember watching a new family group called The Crabb Family come on stage with their whole church in one section of the auditorium cheering them on. I am sorry to be missing this last year in Louisville but I know great things are in store for future NQC's!
Craig Harris shares: Moments and memories are what life in general is all about. They are what make anything that is important to you special. This is my 14th year of attending the National Quartet Convention and it's hard to believe that it's been that long. A one-song spot on the main stage on Tuesday evening surprisingly took me back to some of my earliest of days at NQC here in Louisville, which is the only NQC venue that this Southern Gospel follower has ever experienced.
As the Stephens Family stepped out on the stage, I had no idea that the soprano singer – Melody Stephens – was going to lead me on a brief stroll down Memory Lane. Stephens was the soprano for the Nelons when I first started following Southern Gospel music. I didn't grow up around the genre as so many did. I simply discovered it – with the assistance of a few friends and borrowed CDs – around 1998. But the Nelons were one of those groups that came to the main stage in those early days and just brought it.
I was still learning and understanding the dynamics of Southern Gospel music when I attended my first NQC in 2000. I only stayed for two nights that year. NQC has been a week-long event ever since. That configuration of the Nelons – with Melody, Paul Lancaster (one of my favorite singers) and Dan Clark (who had a pleasant-sounding bass tone that simply fit the group well) – was probably my favorite. Songs like "Where Sin Had Been Pardoned," "He Called Me Out," and the vastly-underrated "You Ain't Seen the Last of Jesus" suckered me in to this genre of music hook, line and sinker. In fact, "He Called Me Out" was on the NQC Live 1999 DVD and CD (along with the Perrys unbelievable version of "When He Spoke"), prompting me to want to make the journey from the Nashville area to Louisville to see what this Quartet Convention was really all about.
The Nelons followed that era up with more great singers like Katy Van Horn Peach and more great songs, such as "He Rolled Back the Stone." They are still producing great music today and undoubtedly making memories for some person out there who is just figuring out what NQC is all about. The Stephens family brought some memories back to life for me on Tuesday night. I hope that you all are not only having fond remembrances this week but are also making new memories. Don't waste an opportunity to truly live and experience all that there is to offer. Have a great week and simply enjoy.
Tags:
Ben Speer
,
Craig Harris
,
Dixie Phillips
,
George Younce
,
Howard Goodman
,
Jake Hess
,
JD Sumner
,
Katy Van Horn Peach
,
Kim Hopper Greene
,
Lorraine Walker
,
Lou Wills Hildreth
,
Melody Stephens
,
national Quartet Convention
,
nqc
,
NQC 2013
,
Roger Bennett
,
The Crabb Family
,
The Greenes
,
The Hoppers
,
the nelons
,
the perrys
,
The Stephens Family
,
Vestal Goodman
Posted in
artists
,
christian entertainment
,
Christian interest
,
exclusive report
,
gospel events
,
guest
,
industry news
,
scoops
,
sgn scoops magazine
,
special feature
,
Uncategorized
|
Comments Off

on Leaving Louisville: SGN Scoops Staff Share NQC Memories
Written by SGN Scoops on May 30, 2013 – 9:30 am -
May 30, 2013 (NASHVILLE, TN) – Anticipation is high as tickets for the Cathedrals Family Reunion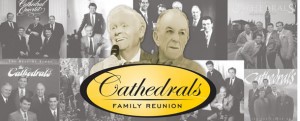 event are set to go on sale Monday, June 3, 2013. The two-day celebration of the iconic Cathedrals will be held November 8-9, 2013 at the MacGorman Performing Arts Center in Fort Worth, TX.
Today, organizers of the event – IMC Concerts and Showcase Media – have announced that a special Cathedrals Family Reunion CD is being recorded and will be released onNovember 8, 2013 during the weekend. For the first time ever, Scott Fowler, Danny Funderburk, Ernie Haase, Mark Trammell and Gerald Wolfe will unite their voices together to perform the signature classics of the Cathedrals. Some selections will also feature all 17 voices from the groups Ernie Haase & Signature Sound, Greater Vision, Legacy Five and the Mark Trammell Quartet. George Younce and Glen Payne will also be included in the album as their voices will be placed with newly recorded tracks along with the voices of Danny, Ernie, Gerald, Mark and Scott.
This event was created to celebrate the legacy of the Cathedrals and will feature music from each of the current artists as well as special once-in-a-lifetime "reunion moments" during every unique session. Several surprises and activities are scheduled including an exhibit of Cathedrals' memorabilia and a very special chance to see and tour "Silhouette," the the last bus George Younce, Glen Payne, Roger Bennett and all the Cathedrals traveled millions of miles on. A Q & A session with The Cathedrals alumni will be a special highlight of the event as fans are treated to a "behind-the-scenes" look into the world of The Cathedrals.
To view the official video press conference,  

CLICK HERE.
Tags:
Cathedral Family Reunion
,
Cathedrals
,
Danny Funderburk
,
Ernie Haase
,
George Younce
,
Gerald Wolfe
,
Glen Payne
,
gospel music
,
Gospel Music Events
,
macGorman Performing Arts Center
,
Mark Trammel
,
Scott Fowler
,
Southern Gospel News
Posted in
announcements
|
Comments Off

on CATHEDRALS FAMILY REUNION EVENT TICKETS ON SALE JUNE 3, 2013