Written by Staff on March 20, 2020 – 11:11 am -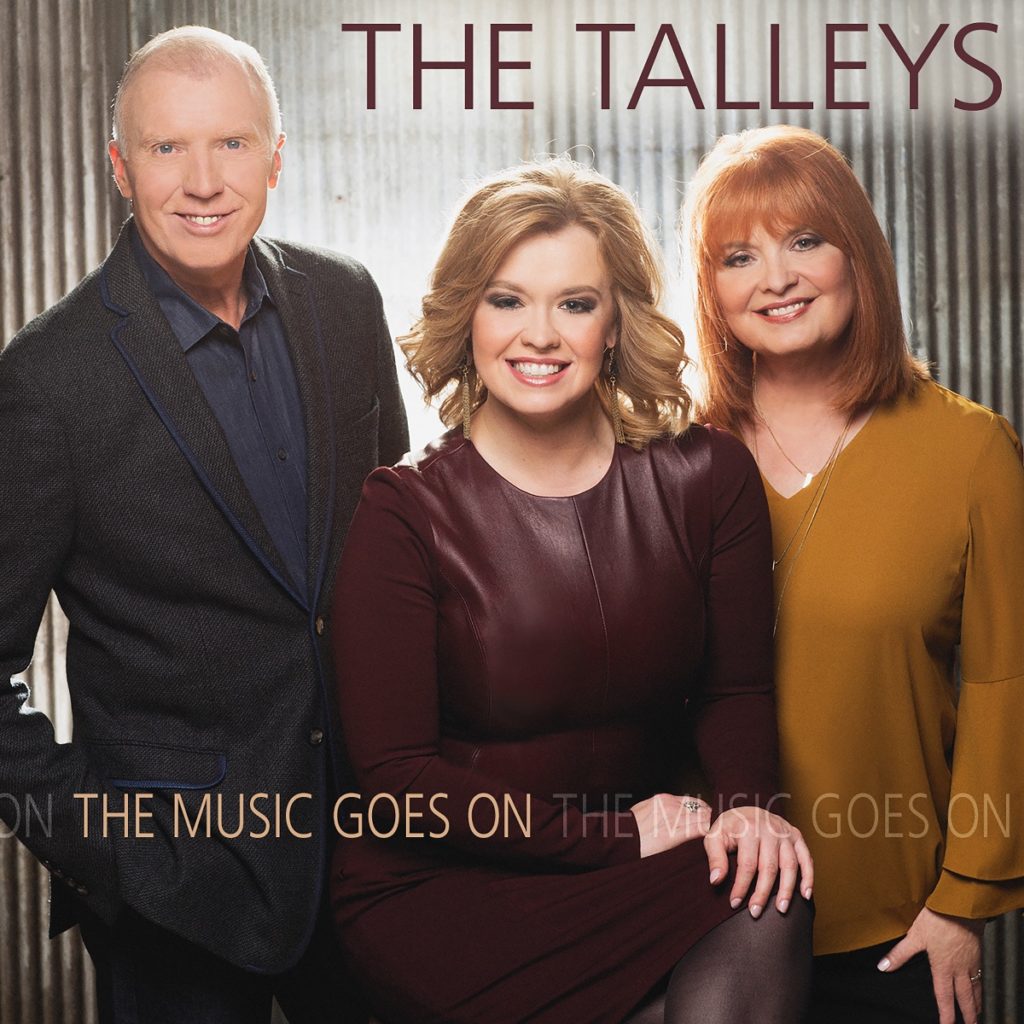 Arden, North Carolina (March 19, 2020) — The Talleys are using their music to help Nashville tornado recovery efforts through support of a local ministry serving the community. A song from their upcoming album, The Music Goes On, titled "Looks Like Jesus To Me" was written about The Bridge ministry, which exists to alleviate the suffering of underprivileged children, the homeless, and the working poor by providing life-sustaining resources and a message of hope. Now, The Talleys announce that a portion of each download or stream of the song will go to support The Bridge and its efforts directly.
"'Looks Like Jesus To Me' makes me feel thankful, thoughtful, and a bit sad. It was written by Aaron Wilburn and inspired by the work of the Bridge Ministry, which meets the physical and spiritual needs of the homeless in Nashville. The song makes me feel thankful for what I have, sad for the plight of those who struggle to survive, and thoughtful of how we, the body of Christ, can work to make their lives better," says Lauren Talley. "One way we want to do that is to directly support The Bridge through sales of the song. A portion of each download or stream's revenue will be donated to The Bridge, which is helping rebuild Nashville after the recent weather-related tragedies in the region. We are truly blessed. Let's pass our blessings along — that's what looks like Jesus to the world around us."
Songwriter Aaron Wilburn — who was performing with The Talleys in Monroe, Louisiana when Roger approached him about recording "Looks Like Jesus To Me" for their upcoming album — will also be donating half of his royalties from the song to help the ministry.
"On the morning of the tornados, I woke up from a dream that I had donated half of the writer royalties to The Bridge Ministry. I knew immediately what I must do and I made the call to put it in motion," says Wilburn. "Even though the new radio single from The Talleys had already been scheduled, within hours, plans changed as decisions were made to release 'Looks Like Jesus To Me' with The Talleys and their record company Crossroads Music to help raise funds for the victims from the March tornados. God is not an accidental God, not a haphazard God, and not a reckless God. He knows our tomorrows before our tomorrows arrive and when we have needs, He will meet them — sometimes from the giving hands of others — and also from our blessed hands into the lives of others. We never look more like Him than when we are serving others."
"Looks Like Jesus To Me" can be downloaded on iTunes and Amazon Music now and will be available on all streaming platforms when The Talleys' album, The Music Goes On, is released April 24. Those who are interested in making a direct donation to The Bridge can do so HERE.
The Talleys' video for "Looks Like Jesus To Me."
About The Talleys
The Talleys began in 1984 and enjoyed many years of success, including a Dove® Award and numerous Singing News Fan Awards. Following a three-year hiatus, the Talleys began performing together in 1996 with the current lineup of Roger, wife Debra and daughter Lauren, and today the Talleys remain a mainstay of Christian music.
The Talleys have enjoyed eleven number one songs, and have received numerous Singing News Fan Awards and Dove Award nominations. They are frequently recognized for their appearances on the Gaither Homecoming video series and concert tour, as well as In Touch with Dr. Charles Stanley and John Hagee Ministries. They have appeared on RFD-TV's "The Music City Show," and have toured overseas to Norway, Northern Ireland, Italy and South Africa. The Talleys consistently take their music with a message to hundreds of concert and church audiences of all sizes across America each year.
About Crossroads:
Crossroads (website HERE) is a market leader in the Southern Gospel, Bluegrass, and Americana fields. Established in 1993, following the combination of Horizon Music Group and Sonlite Records, Crossroads now operates several divisions including Crossroads Label Group (Horizon Records, Sonlite Records, Mountain Home Music, Skyland Records, Pisgah Ridge Records, Crossroads Records, and Organic Records), Crossroads Distribution, Crossroads Radio Promotions, and Crossroads Recording Studios. Led by a strong executive team of Christian music and Bluegrass music veterans, Crossroads combines cutting-edge technology with creative innovation to connect fans with our artists' music.
Tags:
aaron wilburn
,
crossroads
,
Gospel
,
Lauren Talley
,
music
,
Nashville relief
,
Southern Gospel Music
,
The Bridge
,
The Talley's
Posted in
announcements
,
artists
|
Comments Off

on The Talleys support Nashville tornado relief efforts with new song
Written by Staff on December 10, 2019 – 10:27 am -
Christmas is my favorite time of the year. I pretty much begin decorating right after Halloween. Because of our traveling schedule, Christmas is usually the only holiday I decorate for. During this time, it looks like Christmas regurgitated all over my house. I have the 1960's Christmas cartoon philosophy to decorating.  
Romans 12:2 NLT "Don't copy the behavior and customs of this world, but let God transform you into a new person by changing the way you think. Then you will learn to know God's will for you, which is good and pleasing and perfect."
With the Christmas season upon us, the same old discussions of what is excess versus what is not enough, tend to begin to war in our minds as well as in the Christian community. Asking ourselves, are we missing the 'real' reason for the season by our rushing around in a fury of activity? Like Paul, I say, work out your own salvation with fear and trembling. Allow the Holy Spirit to guide you, not the media nor your church peers.  
I really hate how we tend to judge others, by what is either going on in our own lives or what is going on culturally in our society. The other night Chuck and I, after a very long day of work, went out to eat at a restaurant. Both of us had our cell phones out, checking our social media, e-mails, and just basically decompressing from our day. We were chatting about what we had seen on our Facebook pages, and I thought of how many times we judge others doing this very same thing. We are seeing them as not connecting, instead of what it was for us, our time to relax and reconnect with what was going on in our family's lives.  
Gal. 5:1 MSG. "Christ has set us free to live a free life. So take your stand! Never again let anyone put a harness of slavery on you." 
Gal. 5:14 NLT. "For the whole law can be summed up in this one command: 'Love your neighbor as yourself.'"
I love what verse 14 says; for the 'whole law' can be summed up in this one command, love. Isn't this what the season of Christmas is all about; God so loved us that he sent his son. And that son was sent not to condemn us but to save us. Isn't this the very foundation for Christmas? We celebrate the birth of God's Son into this world and how it changed the very fabric of time.
I have been meditating on Romans 12:2 lately. In that scripture, it tells us not to copy the behavior and customs of this world. What are the behavior and customs of this world? Jesus said to us that the world would know we are different because of our love for one another. What does that look like, practically, in your life? He also tells us that even the tax collectors, the dregs of society, love those who love them.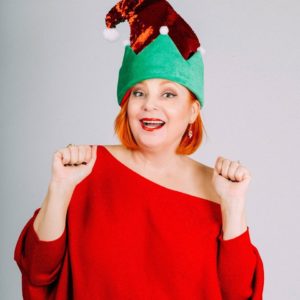 Our country is the most divided than I can ever remember it being. Now is our time as believers to stand up and love. Chuck and I have been married for 31 years. During that time, we both had had to choose to love the other, even when we were unlovable. Any parent will tell you that sometimes it is hard to love the child that may resent you or blame you for the pain and hurt they have experienced. You may love them, but being "in love" with them is a whole different experience.
Go on a search for love this Christmas season. Learn to love yourself again and allow God to help you to love others. So many people are in pain. Longing for someone to come along and make a difference in their lives. That difference just might be you. 
Someone, somewhere just might be asking God to reach out to them, and God may be asking you to be his hand extended. Think of the one person right now that brings up the most difficult emotions…do you have their face in your mind? Now maybe you need to reach out to them? Or perhaps they need your prayers right now? This is how we are transformed by the renewing of our minds. By changing the way you think about a person or a circumstance changes the brain cells in your brain, it releases healing to you.
This is how our world will change. I love the scene in the movie Elf. They are trying to get Santa's sleigh to fly, and they remember what Buddy the Elf said about singing Christmas carols and spreading cheer for all to hear. Christians have the power to spread Christmas cheer all year long because our Christmas cheer is about Christ and how he came to save us, and our world. 
This Christmas season, you can change the very atmosphere around you by bringing the love of God to those around you. Not the judgment you believe God has for the world, but his love. Scripture tells us that love is large and incredibly patient. Love is gentle and consistently kind to all. It refuses to be jealous when blessing comes to someone else. Love does not brag about one's achievements nor inflate its own importance. Love does not traffic in shame and disrespect, nor selfishly seek its own honor. Love is not easily irritated or quick to take offense. Love joyfully celebrates honesty and finds no delight in what is wrong. Love is a safe place of shelter, for it never stops believing the best for others. Love never takes failure as defeat, for it never gives up. Let us become different, showing love for others, and being the change you want to see around you.
The world is waiting for you.
By Selena Day
Selena Day is a motivational speaker and is available to speak at your conference or event.  You may contact her at selenaday@me.com http://www.queenliving.org  http://facebook.com/queenismsbyselenaday. Photographs courtesy of Selena Day.
Read more Gospel Music News in the latest SGNScoops Magazine Online HERE.
Download The SGNScoops Magazine PDF 
Here
Find SGNScoops Magazine On Facebook 
Here
Listen To Gospel Music 
Here
Tags:
christmas
,
Chuck Day
,
Gospel
,
Love
,
music
,
Selena Day
Posted in
Christian interest
,
Devotionals
|
Comments Off

on Selena Day: Christmas Love
Written by Staff on September 6, 2019 – 1:46 pm -
No Other Name – Deliverance
"The crowd joined in the attack on them, and the magistrates had them stripped and ordered them to be beaten with rods. After inflicting many blows on them, they threw them into prison and instructed the jailer to guard them securely. When he received these instructions, he put them in the innermost cell and secured their feet to a stake.
Deliverance from Prison 
About midnight, while Paul and Silas were praying and singing hymns to God as the prisoners listened, there was suddenly such a severe earthquake that the foundations of the jail shook; all the doors flew open, and the chains of all were pulled loose. When the jailer woke up and saw the prison doors wide open, he drew [his] sword and was about to kill himself, thinking that the prisoners had escaped. But Paul shouted out in a loud voice, 'Do no harm to yourself; we are all here.' He asked for a light and rushed in and, trembling with fear, he fell down before Paul and Silas. Then he brought them out and said, 'Sirs, what must I do to be saved?' And they said, 'Believe in the Lord Jesus and you and your household will be saved.' So they spoke the word of the Lord to him and to everyone in his house. He took them in at that hour of the night and bathed their wounds; then he and all his family were baptized at once. He brought them up into his house and provided a meal and with his household rejoiced at having come to faith in God." Acts 16:22-34.
The scripture goes on to explain that Paul and Silas were actually Roman citizens. How frustrating it must have been for them to be accused of being something that they were not. And in addition to that, ridiculed, beaten, imprisoned, surrounded by darkness.  
As we read the New Testament, we understand that Paul wrote a lot of it.  Once a Christian killer, Paul was actually named Saul. As Saul, he was ruthless, what we would refer to today as a terrorist. But, on the road to Damascus, Saul had an encounter with the Lord and was converted to Christianity. He had a real experience with the Holy Spirit. Because of that experience, we have the greatest evangelist of all time, Paul.
The Lord used Paul in a mighty way for the early church. Paul wrote, "It is no longer I that lives, but Christ that lives in me."  And, he exemplified that statement.  
In my life, I have been falsely accused, even misunderstood. I have been abused and rejected. I have experienced circumstances that held me captive, imprisoned in a situation that I, in myself, could not escape. 
These were very dark times in my life.
As I reflect, I am reminded of the difference in the outcomes of such situations. The outcomes were a direct result of my behavior, my actions, and my reactions.
There was a time in my life when I was so broken and so devastated that I was angry with God. I served him for my whole life and I faced some really awful things in a horrible sequence of events. 
I would have taken my life if I did not have a child that needed me. I had nothing left to give, nothing left to do.  That was the lie of the enemy that almost took my life.
Through some tough times, unnecessary self-inflicted trials, I surrendered my life to the Lord again.  He took me back into his arms and loved me, like a father does. He never reminded me of my wrongs, only redirected my path.  
Several years later, I had a very similar set of circumstances in my life. The same abuse, the same loss, the same devastation.
However, I learned a huge lesson the first time I suffered through this. I learned that being angry with God because of my circumstances was silliness.
He gives free will, and sometimes people make very poor choices, choices that make them seem like monsters. 
My free will had the right to choose how I would endure this hardship. Would I walk away from my best friend, Jesus? Would I cling tighter and expect him to deliver me however he saw fit?  This time, I chose "b". I cried, I hurt, I sought God's face constantly, I surrounded myself with worship and those who would join me in it.  
See, the enemy mistook my loyalty. He thought he could beat me up, humiliate me, bind me in chains, and keep me in darkness. But in my midnight, one of the most depression-riddled seasons of my life, my perspective changed. My behavior and actions were different. 
This time, I began to worship. I began to serve God more and deeper. I sang louder and louder. I wrote music to God. I stopped praising and began worshipping. I refused to be blinded by the darkness that was so thick I could not see.  
Something amazing began to happen. The chains of anxiety that bound me were being released. The prison walls of depression began to fall around me. I was free.
Like Paul and Silas, I sat there for a minute. See, the awesomeness of the freedom was not because I could now walk free from the scenario. It was awesome because even as I sat in the middle of my broken chains and darkness, I just was free. Whether walking out in the night or sitting in the middle of it, my freedom was the same.
One of the coolest points to this story is that Paul and Silas could have walked out, but they did not want their freedom to cause anyone else to stumble or to not experience freedom with them. When my deliverance began, I sat there. I waited 'til the Lord told me to go. In that time he was not only strengthening me but allowing me to be a witness to countless people. 
Dear friends, your deliverance is not only for you, it is for a testimony to others who also need deliverance. Theirs may look different than yours, like the guard's deliverance was salvation, which was different than that which Paul and Silas experienced, but there was deliverance nonetheless.
I know that when God begins to break things from us and we enjoy freedom it can be difficult to wait and allow yourself to be used in such an exhausted state. But God has a plan and we will live a beautiful life of peace when we surrender all to him.
There is no other name for deliverance than the precious name of Jesus. He makes all things new.
By Kristina Cornell
Kristina Cornell is a regular contributor to SGNScoops website.
"…I have been delivered so many times by the hand of God that any creativity that I have I only want to give back to Him. I really have nothing else to say, as I have learned that I have nothing of significance to offer of myself. I am just like everyone else, in need of a Savior. I write from my heart, I write devotionals, stories, songs, messages, even starting on a book, and all I have to offer is Jesus and what He has done in my life!" — Kristina Cornell. Visit her website at www.tellthemministries.net.
You can find out more about Kristina on Facebook HERE.
For more Gospel music features read the latest SGNScoops Magazine HERE.
Download SGNScoops Magazine In PDF 
Here
Find SGNScoops Magazine On Facebook 
Here
Listen To Todays Gospel Music 
Here
Tags:
Christian life
,
Deliverance
,
Gospel
,
Jesus Christ
,
Kristina Cornell
Posted in
Christian interest
,
Devotionals
|
Comments Off

on Kristina Cornell: No Other Name — Deliverance
Written by Staff on July 27, 2019 – 5:26 am -
Lee Black of Legacy Five has just mourned the loss of his father. Now he is also grieving the loss of his mother.
Lee posted this last night on his Facebook page:
Grieving in a social media world is weird; and I always find it a little awkward when people post the fresh, raw stuff. And, yet, here I go… mainly because I want to honor two great people. I lost my father less than a month ago. And last night my mother also completed her earthly journey. Both of them… gone within a month of each other. I am at once heartbroken and grateful that her battle with this horrible disease of dementia is over. It was clear several days ago that Mama's time here was coming to close, but I made the decision to keep my obligations this weekend with the thought, "This is what she and daddy would've wanted." I'm grateful to the L5 guys for support as the tears have spilled over several times.
Today I have felt the tether of this world a little looser. And I have read the beautiful words of Ecclesiastes 12 several times: "Remember your creator in the days of your youth, before the days of trouble come… remember Him before the silver cord is severed, and the golden bowl is broken, before the pitcher is shattered at the spring, and the wheel is broken at the well, and the dust returns to the ground it came from, and the spirit returns to God who gave it." I'm grateful they did remember their Creator. And then they remembered Him to five kids who remembered Him to their kids who are now remembering Him to their kids! What a legacy! I'm proud to have been Nell and Pete's boy. I love you both and miss you terribly.
Please pray for Lee Black and his family as they grieve.
Tags:
Christian
,
Gospel
,
Grief
,
Lee Black
,
legacy five
Posted in
announcements
,
artists
|
Comments Off

on Pray for Lee Black of Legacy Five
Written by Staff on May 28, 2019 – 12:58 pm -
Turning Lemons into Lemonade by Pastor Wade Phillips
James 1:2-4 says, "Consider it pure joy, my brothers, whenever you face trials of many kinds, because you know that the testing of your faith develops perseverance.  Perseverance must finish its work so that you may be mature and complete, not lacking anything."
I know, some of you are saying, "You've got to be kidding me; there is no way I can consider what I'm going through as joy."  
We must remember, God has a plan for our life and we can't always see what that plan is. He may be using your situation to teach you something, or to teach someone else something, or to bring someone to Him.  Also, know that there are so many people out there who deal with even worse things.
There is a man named Nick Vujicic who was born with no arms and no legs. His life has been very difficult from the very beginning. For quite some time he was very angry and blamed God for His situation. Finally, he came to a place in his life where he realized that he could use his situation to be an inspiration to others, and gave his life to Christ.
Nick now travels the world speaking to people of all ages. His message is very simple: "Take the lemons and make lemonade."  
Be thankful for what you have and do the very best you can with it.
We have a choice to make when dealing with life's troubles. We can be angry, resentful, scared, and faithless, or we can be thankful, driven, fearless, and faithful.  
In the first chapter of 2nd Corinthians, we are told God comforts us in our troubles so that we may comfort others with the same comfort we have received. God gets us through the things in our life so that we can be there for people when they are going through those same things.
We must maintain our faith so when we do get through the tough times we are made even stronger.
Look at it like this: The fires of life are like the fire used by the silversmith. He heats up the silver to a point where all the impurities float to the top. He then scrapes off the bad stuff and is left with the purest of silver.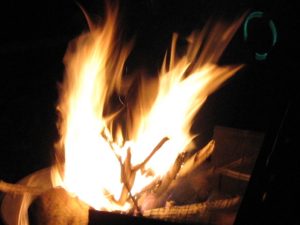 God is our silversmith and He is constantly trying to get rid of the impurities in our life so we can be more like Him.
It is my prayer that the next time you face a trial in your life, that you will think about James 1: 2-4 and remember that this too will pass, and when it does, you will be stronger because of it.
So, remember, the next time life gives you lemons, turn them into the best lemonade ever.
Look for the lesson in the test and allow God to grow you deeper in faith.
Then take that lesson into the world and help someone else mix their lemonade.
Pastor Wade Phillips –  3in1ministries.org
SGNScoops is pleased to welcome Wade Phillips to our growing roster of wonderful writers. Wade is from Madisonville, Texas, where he attends Madisonville Christian Fellowship. He is married to Tonya Phillips, and they have a son, Nicholas, daughter-in-law, Courtney, and grandbaby Anna Grace. Wade's Christian Country ministry is based on preaching, singing, and being the hands and feet of Christ.
Read the May SGNScoops Magazine Online HERE
Download SGNScoops Magazine On PDF
HERE
Find SGNScoops Magazine On Facebook
HERE
Listen To Todays Gospel Music
HERE
Tags:
christian country
,
Gospel
,
Lemons into Lemonade
,
Wade Phillips
Posted in
artists
,
special feature
|
Comments Off

on Wade Phillips: Turning Lemons into Lemonade
Written by Staff on May 7, 2019 – 2:16 pm -
Selena Brantley Day celebrates motherhood and Mother's Day
Being a mother has been the most enormous privilege I have had in my life. It has been a rewarding job but also a tough one; I wouldn't trade it for anything in the world.
I made a decision when my daughters were young that I would choose them over a career. I chose motherhood as my career. Motherhood comes in many forms. Some women work a full-time job and then come home and work another full-time job being a mother. I have always admired those women. Those are some tough cookies.
My generation had choices to make, and I decided to stay at home, but honestly, I wasn't that "Suzie homemaker" mom. Looking back I see how many times I failed. When our girls were still in diapers, I always felt lacking. I was the mom that forgot to put wet wipes in the diaper bag or didn't bring a toy for my baby to play with. I was that mom that when my baby was being loud, I didn't leave the room. I know. I hate that mom now.
I just loved being with my girls and playing with them. They have always been a great joy in my life. No one on this earth can cause me the greatest happiness or the most significant pain than them. Any mother will understand that statement. Your children can be perfect, but when they hurt, you hurt.
I am so grateful for all the women that have touched my life and been a mother to me when I needed it. I pray that my girls will have those influences in their life as well. I am a flawed human, and I know that I cannot fill every need my girls will have, so I pray that God will send great women into my girls' lives to share wisdom for them to use.
I had never felt the need to have a mother figure in my life because my own mom was present and there for me when I needed her. When describing my parents, I always say, "My sweet daddy, and my sassy mama." Not meaning my mother isn't sweet, but she is the type of woman that if you were to get caught in a catfight, you would want her by your side. She is the strongest woman I know.
When I stand on a stage to speak or when working with women, all the women who have poured themselves into my life come out of me. All the sage wisdom that has been grafted into my soul comes out.
Take a moment and think of all the women that have touched your life….forgive those who have hurt you, bless them and let them go. Cherish those who have nurtured you. Call them up on Mother's Day and let them know what impact they have had on your life.
Women really are such incredible beings. In our fight to be heard let us not lose our ability to hear; in our struggle to show our strength, let us not forget our gentleness.
Today I celebrate all the women that have taught me through word and action that I can be anything I want to be, that I am more than enough, and that with Christ I CAN DO ALL THINGS!
By Selena Day
Selena Day is a regular writer for SGNScoops Magazine. She and her husband, Chuck Day, are tireless ministers of God. Chuck is a Christian Country artist.
Selena Day is a motivational speaker and is available to speak at your conference or event.  You may contact her at selenaday@me.com http://www.queenliving.org  http://facebook.com/queenismsbyselenaday. Photographs courtesy of Selena Day.
Download the latest edition of SGNScoops Magazine 
HERE
Tags:
Chuck Day
,
family
,
God
,
Gospel
,
Jesus Christ
,
Mothers Day
,
Selena Day
Posted in
artists
,
sgn scoops magazine
|
Comments Off

on Mother's Day thoughts by Selena Day
Written by Staff on December 23, 2017 – 5:16 am -
SGNScoops' Editor's Last Word for Christmas,  December 2017
By Lorraine Walker
The season of Christmas is upon us. I am one of those people who brings out the Christmas music and movies at the beginning of November. Before you roll your eyes, I will say that the tree doesn't go up until the end of the month. So, it could be worse. But I love this time of year, and so do our writers here at SGNScoops. I hope you have enjoyed all of the encouraging, enlightening and seasonal features this month.
We are proud to have 11th Hour on our cover once more. Since they last appeared in our magazine, they have had several charting songs and have grown in popularity. I so enjoy their music, as well as their antics on Facebook. I hope that if you aren't following them yet, you will. Jaquita Lindsey was a writer for us for some time before the schedule of the trio began to take up much more of her time. We miss her writing, but we are glad to fill you in a bit on the group.
I admit that this month's publication was delayed slightly because of my schedule. Between health issues and doctor's appointments, it is not always possible for me to find my way through the wonderful SGNScoops' articles in a timely manner. Sometimes, I get frustrated that things don't always go as I've planned, and I feel like issues in my life are out of my control. Many of you likely feel that way at this busy time of year. Just when you think you have everything on your calendar, something new pops up out of the blue. Inconvenient but unavoidable, you add it to your list of things to do.
It struck me that most of the events in the Christmas story happened at inopportune times for those involved. Zechariah was fulfilling his priestly duties – an older man, probably set in his ways and accustomed to life without children – when suddenly an angel tells him that his wife is expecting. Elizabeth, an older woman, was also probably complacent with her life as a priest's wife, but she still had a prayer in her heart for a child. Suddenly, her life is spun 180 degrees as she is with child.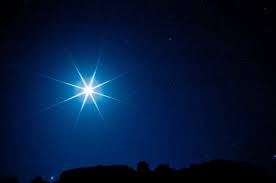 There was Joseph, a hard worker, trying to put money aside for the day he would be married, told by the government that he has to make an expensive trip to Bethlehem with his fiancee, Mary. Young Mary, living as an engaged girl, not only has to prepare for a difficult journey, but suddenly, told she will also have a child. Everything she had thought her life would be as a married woman is turned upside down.
The Christmas story is full of people whose lives are interrupted by God. Have you ever wondered what might have happened if they were not obedient, or if they railed against the plans of God? What if Elizabeth decided that having a child at her age was too risky for her health? What if Zechariah had refused to name the child John? Would we be reading about Bob the Baptist?
What if Joseph decided not to marry Mary? What if Mary couldn't handle the sideways glances and whispers of derision, and ran away from it all, to have the child in a far-off place, perhaps to be given to another couple? What if the shepherds had listened to the angels and then just shrugged it off as an advertising gimmick?
God likes to interrupt our lives still today. He knows if you are playing church, comfortable with showing up at your pew at Christmas and Easter, pretending you believe in Him when He knows you don't. He will interrupt you again and again, trying to get your attention. Maybe He will draw your attention by reducing your finances, dissolving a relationship, or by the actions of that pesky neighbor who always mentions His name.
Whoever you are, whatever you believe, now is the time to listen and respond to God's interruption of your life. The interruption may change your life 180 degrees. Are you brave enough or open to His challenge? He wants you to grow closer to Him. Each step towards the Christ child will change you in ways you never imagined. Each time you respond to God's interruption, the life of the resurrected Lord Jesus will be even more manifest in your life. Are you prepared to be interrupted by the Almighty?
Merry Christmas to you and your family from all of us at SGNScoops Magazine. From my heart and from my family, I wish you a blessed holiday season. As always, I can be reached by e-mailing lorraine@sgnscoops.com.
More Gospel music news here.
Newest SGNScoops Magazine featuring your favorite artists here.
Listen to our Online Gospel music station here. 
Tags:
christmas
,
Gospel
,
Lorraine Walker
,
SGNScoops Magazine
Posted in
Christian interest
,
sgn scoops magazine
|
Comments Off

on Are you willing to be interrupted by God this Christmas?
Written by SGN Scoops Staff on June 6, 2016 – 10:33 pm -
Troy & Tammy Burns, and a host of their Gospel Singing friends, recently gathered in Greenville, SC for a highly anointed night of LIVE TV, centered around the time-honored music found in the pages of the legendary Red Back 'Church Hymnal". Simply put, what was intended for a fun night of fellowship and singing turned into a One Night Revival! We are thrilled to present that 2 hour TV show to you now on DVD. We've also included an audio CD for your listening pleasure in your car. What's more, some of Gospel Music's best loved legends meet a few of the brightest, young artists and join forces to lift up the name of Jesus during this landmark recording. If you like choir singing mixed with some of the finest trios, quartets, family groups and soloists, you will want this wonderful combo. It's only $20 plus s/h. Get your today at:
www.redbackrevival.com
Tags:
Gospel
,
Red Back Revival
Posted in
artists
|
Comments Off

on Red Back Revival Released
Written by Staff on January 27, 2016 – 2:06 pm -
We are announcing a last minute concert with the Isaacs at Grace Church Bessemer (Alabama).  This concert will be on Saturday, February 6th and will just be an evening with The Isaacs.
"We are so excited to be able to help this award winning family out due to schedule cancellation.  This is going to be a great night" – Pastor Mickey Bell
$10 donation at the door but you can reserve your seat by going ahead and getting your ticket online: http://bit.ly/isaacsconcert
Grace Church Bessemer
4500 Katies Way – Bessemer, AL 35022
(205) 565-7978
About The Isaacs (from the website http://www.theisaacs.com/p/blog-page.html )
The Isaacs, a multi-award winning family group who began singing 35 years ago are based out of Hendersonville, TN. The vocalists are mother Lily Isaacs, and siblings Ben Isaacs, Sonya Isaacs Yeary and Rebecca Isaacs Bowman. Playing their own acoustic instruments and joined by other band members, The Isaacs have a unique style that blends tight, family harmony with contemporary acoustic instrumentation that appeals to a variety of audiences.  Their musical style has been influenced by many  genres of music including bluegrass, rhythm and blues, folk, and country, contemporary, acoustic and southern gospel.
They perform frequently at the Grand Ole Opry,  are active members on the Gaither Homecoming Videos and Concert Series, and travel internationally throughout the year to perform to welcoming fans in countries such as South Africa, Norway, Holland, Scotland, Ireland ,Israel, Canada and many more. Concert venues include civic centers, auditoriums, arenas, fair grounds, parks, churches and other locations. They have been nominated at and performed on the Dove Awards, IBMA (International Bluegrass Music Association) and  NQC (National Quartet Convention) Awards, the ICMA Awards (Inspirational Christian Country).  Other notable performances include CMA Fan Fest (Country Music Fan Fest), Carnegie Hall, and many professional sporting events, including a Cincinnati Bengal's football game, Nashville Predators Hockey games, and an Astros/ Braves baseball game.  The Isaacs have won over 7 Doves in various categories and have had several Grammy nominations in their career.  They feel blessed to be able to travel and spread the message of hope and grace through song and story.
To find out more about the Isaacs, click here
For more news click here
Tags:
Bessemer AL
,
bluegrass
,
Gospel
,
Isaacs
Posted in
announcements
,
artists
|
Comments Off

on Isaacs to appear at Bessemer AL on February 6, 2016
Written by Staff on December 18, 2015 – 9:42 am -
Michael and Ann Gardner honored with USAGEM Diamond Award
The 12th Annual USAGEM Awards Show was held on Saturday November 21, 2015 at the Texas Troubadour Theatre in Nashville, Tennessee. This yearly event is sponsored by the United States Association Of Gospel Entertainers & Musicians.
Mending Fences opened the show with the upbeat song "Get Up In Jesus' Name".
The Fox Brothers were the hosts of the show along with segment co-hosts Melanie Walker, Russ & Linda Murphy, Tommie & Dwayne Lewis, Mona Faith & Tank Tackett, Sheila Berry & Bruce Walker, and
Southern Faith.
Michael and Ann Gardner were honored with the organization's prestigious USAGEM Diamond Award for their loyalty, dedication and service to USAGEM. Gardner is a past president and continues his involvement, working with several committees including the overseeing of the USAGEM website.
Rene Jones was the big award winner of the evening, garnering awards for Gospel Entertainer and Male Vocalist Of The Year. He also won the accolades for Video and Song Of The Year for "Thank God For Mama", a single he recorded with Joanne Cash Yates, and written by gospel music legend and singer/songwriter nominee, Joel Hemphill. Another accolade was with his wife. Rene
and Edie Jones won the Duo Of The Year award for the first time.
The Female Vocalist Of The Year Award went to Sandi Kay Shupe for the second time, and pianist Bud Rawls was the first time winner of the Musician Of The Year Award. Mending Fences, comprised of singers and musicians from the Nashville Cowboy Church, won the Vocal Group Of The Year for the first time.
Roy Fox was the recipient of the Comedian Of The Year and The Reed Brothers took home the award for New Artist Of The Year.  Ann Hartmann once again garnered the Singer/Songwriter Of The Year Award.
The two and one-half hour show was intertwined with song performances and award presentations. There were several highlights during the show including a performance by Debbie Bennett and Peggy Inks. Their vocal collaboration tribute to Loretta Lynn and performance of  "God Bless
America Again" earned a standing ovation from the audience.
Another vocal collaboration that caught attention from the audience was a performance by Jim Sheldon and Rachel Taylor. They performed their chart-topping single, "New Again. The Gardners honored legendary gospel songwriter and their longtime friend, Carroll McGruder by performing McGruder's penned upbeat song "It's Too Good To Be True". McGruder passed away earlier this year.
One of the emotional highlights of the show was The Fox Brothers' acknowledgement of USAGEM artists and members who have passed away during the past year. Jimmy Jack Whitaker's performance
of  "He's Already Made It" was impeccably performed with only his vocal and acoustic guitar. Ed Suey, James Burns, Cheryl Jackson, Thelmarie Johnson, and Sladen Evans were deservingly honored and are truly missed.
A special performance by 9-11 first responder from the New York Fire Department, Frank Pizarro was a definite highlight. He performed a very moving song titled "He's The Closest Thing To A Hero". Pizarro is best known for his singing of the National Anthem during national sports events including the final baseball game of this year's World Series.
During the show Randy & Wendi Pierce performed the gospel classic Rusty Goodman song "I Wouldn't Take Nothing For My Journey Now" and Teresa Johnson performed a moving rendition of the Andre Crouch penned song "My Tribute".
Other great performers on the show were Melanie Walker, Shelton Bissell, Glenn & Dottie Tubb, Rockin' Reggie Vinson, Bev McCann, Ann Hartmann, Sandi Kay & New Hickory, and NYU Testament. The show finale was comprised of all of the artists, crew, and cast members performing onstage together. The song "Meet Me At The Pearly Gates" was written and directed by Daniel Johnson. Featured ensemble performers were Charlene Harrison, Cross Pointe, and Sandi Kay Shupe.
Some of the award presenters on the show included: Cross Pointe, Brenda Ivey Robertson, Mariah Neff, Charlene Harrison, Marty Merchant, The Reed Brothers, Laura Mathy, Johnny Mack, Lisa Montgomery, David Smith, Margaret Anne Smith, Jeff Wisely, Cherie Brennan, and Julian & Bonnie George.
This year's USAGEM award winners:
Gospel Entertainer Of The Year – Rene Jones
Female Vocalist Of The Year – Sandi Kay Shupe
Male Vocalist Of The Year – Rene Jones
Vocal Group Of The Year – Mending Fences
Musician Of The Year – Bud Rawls
Duo Of The Year – Rene & Edie Jones
Singer/Songwriter Of The Year – Ann Hartmann
Comedian Of The Year – Roy Fox
New Artist Of The Year – The Reed Brothers
Video Of The Year – "Thank God For Mama" Rene Jones & Joanne Cash Yates
Song Of The Year – "Thank God For Mama" Rene Jones & Joanne Cash Yates
Diamond Award – Michael & Ann Gardner
Emerald Award – Tammy Vice
Pearl Award – Ray & Laura Lewis
Ruby Award – Julian & Bonnie George
Sapphire Award – Lavonne Ritzema
Christian Country Crown Jewel – The Fox Brothers
Southern Gospel Crown Jewel – Mending Fences
Contemporary Christian Crown Jewel – Rockin' Reggie Vinson
Black Gospel Crown Jewel – Charlene Harrison
Bluegrass Crown Jewel – Sandi Kay & New Hickory
Servant's Heart Award – Mariah Neff
Non-Performing Member Award – Dwayne Lewis
Media Award – Perry Edge, Double E Promotions
Radio Servant's Award – Mona Faith
Film & TV Award – Melanie Walker
Film & TV Award – Jim Sheldon
USAGEM President's Award – Sandi Kay Shupe
Tags:
christian country
,
Fox Brothers
,
Gospel
,
Michael and Ann Gardner
,
USAGEM
Posted in
announcements
,
artists
|
Comments Off

on USAGEM 12th Annual Awards Show