Written by Staff on February 12, 2020 – 9:07 am -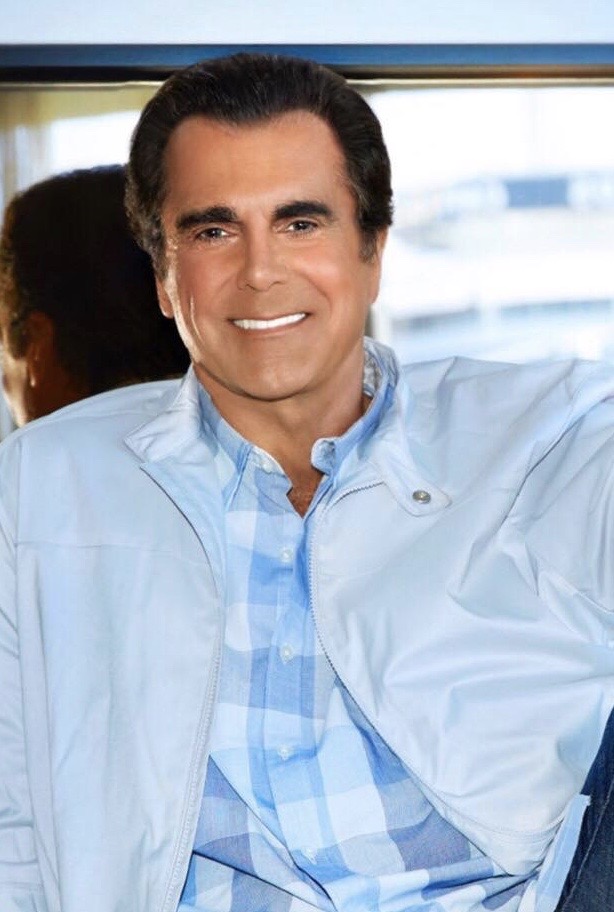 Nashville (February 12, 2020
) Earlier this winter, Christian Music icon, Carman shared that his Cancer had shown signs of returning. His doctors attacked the disease more aggressively than ever before. Carman traveled to Little Rock, Arkansas for multiple rounds of testing.
"I asked God for a cancer free birthday on Sunday, January 19th and I got it! When we discovered the cancer from 2014 had returned 17% and growing, Dr. Van Rhee put me on a new aggressive combination of treatments in July for 7 months. Then tested me again last week with MRI's, P.E.T. scans, bone biopsies and blood tests. The cancer was now below the levels it was when I first left 9 months of chemotherapy in 2014. I'll have to continue treatment indefinitely through a series of pills I take every day. Mine is a constant daily battle but as long as I stay away from stress and get plenty of sleep, I'll always feel great and not sluggish or lethargic. I still can be active and workout. Bottom line is I asked God for a "cancer free" birthday and today it's now below the "0" mark. One last thing. I'm going back on tour this month and have a message for the Devil;
I've seen the storm
I faced the storm
I weathered the storm
now I am the storm" added Carman.
Carman has resumed his tour schedule and is currently adding dates for 2020. To stay connected with Carman or to get information on scheduling him, go to CarmanOnTour.com.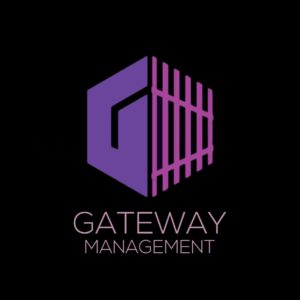 ABOUT GATEWAY MANAGEMENT:
 Gateway Management is a full-service artist and brand management company representing top artists and organizations such as Carman, the Browders, Mattingly Charities, Rachel Jeanette, Jackson Heights and more. Founded by long-time industry leader, Matt Felts, Gateway has gained a reputation for it's innovative marketing and publicity work on national campaigns.
Tags:
cancer
,
Carman
,
Gateway Management
,
God
,
gospel music
,
healing
Posted in
announcements
,
artists
|
Comments Off

on CARMAN ANNOUNCES CANCER FREE DIAGNOSIS
Written by Staff on July 18, 2019 – 7:30 am -
NO OTHER NAME — Healing
What is the difference?  If you had a favorite item and you could take it and have it repaired, OR, if someone could revitalize, remake the item, using the same structure, what would you choose? 
I have a pair of black leather boots. They are my favorite. They fit me perfectly, they are flattering with everything, and they are 10 years old. I wear them so much that the soles wear to nothing. They are leather so they get a little scratched here and there.
Early on, I would try and fix them myself. However, I decided to take them to a shoemaker. He removes the heel and sole, he conditions the leather, then polishes it. He replaces the sole with a new one.  I have had this process done twice. They look brand new every time he restores them. He actually calls it that. He does not call it a boot-repair, he calls it boot-restoration because he takes them apart and remakes them. 
No Other Name Like Jesus: The Tenth Leper
There is no other name that brings healing, but the name of Jesus. Isaiah prophesied of the Savior, Jehovah. He wrote: Isaiah 53:5 "But He was pierced through for our transgressions, He was crushed for our iniquities; The chastening for our well-being fell upon Him, and by His scourging, we are healed."  Isaiah was shown by the Father that the Messiah would come to save the world. Last month was the first part of this series, and it was No Other Name – Salvation. This month we are doing No Other Name – Healing.  Jesus came to cleanse us from our sin and save us from an eternal removal from Himself, the Father, and the Holy Spirit. He also came to save us from hurts and pains, from brokenness and sicknesses, from diseases and depressions.  
In the Gospels, the recollection of Jesus life on earth, we have Matthew, Mark, Luke, and John.  Luke was a physician and offers a different perspective on a lot of what was recorded. This is one of my FAVORITE stories in the Bible, and we find it in Luke 17:11-19.  Verses 11-14 set up the situation:
"11 As He went on His way to Jerusalem, it occurred that Jesus was passing along the border between Samaria and Galilee.
12 And as He was going into one village, He was met by ten lepers, who stood at a distance.
13 And they raised up their voices and called, Jesus, Master, take pity and have mercy on us!
14 And when He saw them, He said to them, "Go at once and show yourselves to the priests." And as they went, they were cured and made clean.
Oh my goodness, when we get to verse 15, it starts to get good.
15 Then one of them, upon seeing that he was cured, turned back, recognizing and thanking and praising God with a loud voice;
16 And he fell prostrate at Jesus' feet, thanking Him over and over. And he was a Samaritan.
17 Then Jesus asked, Were not all ten cleansed? Where are the nine?
18 Was there no one found to return and to recognize and give thanks and praise to God except this alien?"
Every single time that I reach verse 17, I get butterflies in my stomach. I cannot imagine being one of the other nine. Jesus was disappointed. I could not imagine disappointing Jesus!  Of course, I also am so emotional and such a words driven person, I thank Jesus when I find an extra piece of gum in my purse. I cannot imagine being cleansed of leprosy and just going on my merry way without saying thank you. 
We really do not have a lot of information on those nine lepers that continued on their way. but we do know that number 10 was a Samaritan. Jesus called him an alien. There was nothing special about him. As a matter of fact, he had a mark against him for being a Samaritan, as they were not a good match with Jewish people. They had a long history of animosity toward each other.
This man was not high society; he was a have-not. He had no etiquette or training; he was a Samaritan and Jewish people called them dogs. Jesus was not affected by his title. Jesus was not affected by his status and by his disease. Jesus was affected by his heart. Jesus proved the greatest love that day. He loved others above all, and He selflessly cleansed these unclean people.
But the tenth leper…
Verse 19 says it all to me: "And He said to him, "Get up and go on your way. Your faith (your trust and confidence that spring from your belief in God) has restored you to health."  All of the lepers were cleansed, BUT the tenth leper was restored.  He was not fixed; he was made new.  
On, the blood of Jesus, that washes white as snow. He poured out His blood for us, for our salvation and for our healing. By His stripes, we are healed. We can claim victory in our lives today because of who He is.
The tenth leper's faith in healing is not what made him whole. The tenth leper's faith in Jesus is what made him whole.  
No Other Name — Healing
You do not have to hold on to things in your life.  Let go and let God have His way. When He cleanses you, praise Him; when He delivers you, praise Him; when He heals you, praise Him…
Restoration will come into your life when you trust in Jesus. Trust that He has the best plan for you. If He does not take the sickness away, He will use it for your good and His glory. If you are afflicted at the hand of another, it is not God's fault, it is their free will.  But God can take anything and "work it together for good, when we love Him and are called according to His purpose."
Will we face difficult challenges in our lives? Absolutely. Can Jesus still cleanse us from our uncleanliness?  Absolutely.
Just…Please…Don't miss the next step…
Praise Him even when everyone else leaves, even if you feel like you're a lesser-than and unworthy. Praise Him when everyone else wants to go tell others what happened instead of giving thanks. Praise Him even when you think He may not listen because you feel that you don't deserve His grace or mercy.
Jesus hears us. He recognizes us. He restores us.
There is no other Name for healing, but the name of Jesus.
By Kristina Cornell.
Kristina Cornell is a regular contributor to SGNScoops website.
"…I have been delivered so many times by the hand of God that any creativity that I have I only want to give back to Him. I really have nothing else to say, as I have learned that I have nothing of significance to offer of myself. I am just like everyone else, in need of a Savior. I write from my heart, I write devotionals, stories, songs, messages, even starting on a book, and all I have to offer is Jesus and what He has done in my life!" — Kristina Cornell. Visit her website at www.tellthemministries.net.
You can find out more about Kristina on Facebook HERE.
Download the latest edition of SGNScoops Magazine 
HERE
Tags:
Christ
,
Christian life
,
God
,
healing
,
Jesus
,
Kristina Cornell
,
No Other Name
,
sgnscoops
Posted in
Christian interest
,
Devotionals
|
Comments Off

on Kristina Cornell: No Other Name — Healing
Written by Staff on August 22, 2016 – 2:25 pm -
Welcome to a new edition of SGNScoops' Fast Five! Today we talk with Carla and Redemption Ministries, a mixed group from Lumberton, North Carolina. This family group presents Country-flavored Southern Gospel and Worship songs with a live band. It is a pleasure to hear artists sing with live music and the band allows Carla and Redemption Ministries (C&R) a lot of flexibility in style and format. C&R presents current and original music with an honesty and skill you will enjoy, in a style reminiscent of the McGruders and the Crabb Family.
We were happy to see that C&R also has young people as a part of their group, training up the youth to become leaders in the Gospel music industry. Carla Monds is joined by Jordan Monds, Helen Oxendine, Earl Monds, Tim Bledsole, Kilynn Kline and Colton Locklear. The group travels throughout North Carolina, and into South Carolina, West Virginia, Georgia, Pennsylvania, from Florida to Arizona. We hope you enjoy reading more from Carla Monds, sharing about Carla and Redemption Ministries!
SGN: Tell us when Carla & Redemption Ministries was formed?
C&R: We began as a ministry in 1993.
SGN: Would you share your testimony with us? 
C&R: Our ministry is centered around deliverance and healing. We have been a witness to God's miraculous power over the years. We have seen folks come out of wheelchairs, come off drugs and God has placed a special anointing on our ministry to pray for folks to have children.
When I was 10 weeks pregnant with my only (natural) child, I began to hemorrhage. I was rushed to the hospital and told that I had miscarried and I should contact my OBGYN to follow up, and I was given paperwork on what to do after a miscarriage.  About an hour later, after prayer,  the bleeding got worse. I returned to the hospital because I was weak.
We sincerely asked GOD to save our baby, we declared HIS word and asked for an ultrasound. We were told that no technician available but, after insisting,  someone was brought in and the ultrasound report read as follows: fetus intact, heartbeat strong, due date 6/25/95.  What a mighty GOD we serve!
The remainder of the pregnancy was tough. They said the baby would likely be premature, possibly wouldn't make it, but "GOD said live" and our son was born late and at 10 lbs.  Jordan, is now 21 years old. He is our drummer, singer and a rising senior at Campbell University, where he is studying Business. Jordan plans to be a corporate attorney.
Over the years God has lead us to pray for numerous people struggling with this issue and when we come back to church many of them present bouncing, beautiful babies that GOD has sent.  I wouldn't wish the pain on anyone that we faced but knowing that God sends His anointing where we faced the greatest problems makes it all worth while, we give Him all the glory!
SGN: Tell us how and where we can buy your CD and hear your music?
C&R: You can visit our Carla & Redemption Facebook page or call us (910) 736-1226.
SGN: What are some future goals for the ministry of Carla and Redemption Ministries? 
C&R: We hope to be able to reach new areas of ministry and touch hearts that have never heard of us before. Most of the group members are Native American from the Lumbee Tribe out of N.C. We want to continue to tell the story that people may be changed and live a better life and ultimately see Jesus one day.
SGN: Carla, Of all the years you have been traveling, has there been one singing, concert, or event that stands out and why? 
C&R: Several years ago we were headed home from Virginia and we began to have trouble with the van, something with the electrical system. For some reason everyone wasn't with us that weekend (of course) and none of us knew anything about vehicles. We had stopped in Kenly, NC and called our friends at Lucoma Church of God and they helped us.
We thought the problem was fixed and they asked if we wanted them to follow us but we told them we would be okay. We headed down the road and started talking about how good it is to have friends and most of all to have GOD in front of us watching out and in back of us.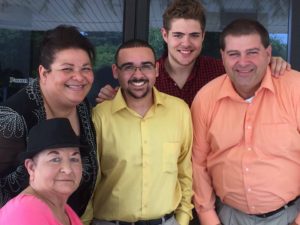 Suddenly the phone rang. It was the pastor's wife. She said, "Sister Carla, just wanted to let y'all know that we are following you until you get to the exit your family lives on!" Wow! I thought, "God is so good!" I told her we would be okay, so they turned around.
In few moments, on a very dark section of I-95, the van stopped right in the middle of the road. We couldn't push it so we were sitting ducks. We called the police, but it took a bit for them to arrive. Meanwhile, the van sat in the black night, no lights, in the middle of I-95. As we stood beside the road, we began to notice that all of the tractor trailers and cars that were flying by us were in the other lane. I looked down the road and it literally looked like someone was directing traffic, telling everyone to move over. I knew it was GOD. When the trooper arrived, he said,  "Ma'am are you telling me y'all have been standing beside this road, and that van has been in the road like that and hasn't been hit?" I replied, "Yes sir!" He replied, "That had to be GOD!"
Carla and Redemption have a lot of blessings to share with their audiences and a lot of good music as well. We hope you try to hear this group when they are in your area. Thanks so much to Carla for sharing what God is doing through Carla and Redemption. For booking information, contact Carla Monds at 
(910)736-1226
 or 
carlaspersonal@hotmail.com
.
Tags:
Carla and Redemption
,
Carla& Redemption Ministries
,
Fast Five
,
gospel music
,
healing
,
Prayer
,
sgnscoops
,
southern gospel
Posted in
artists
,
Fast Five
|
Comments Off

on Carla and Redemption Ministries guest star in SGNScoops' Fast Five
Written by Staff on February 19, 2015 – 1:22 pm -
February 19, 2015
Hey Friends:)
My husband, Rickey Gooch, is the strongest and hardest working man I know. It is an honor and a blessing to be his wife.
A few weeks ago, Rickey discovered a knot in his neck. After consultation with his doctor Rickey was prescribed two rounds of antibiotics. After the knot did not go away, additional testing was ordered.
After a neck scan, two biopsies, a CT scan and a PET scan, Rickey was diagnosed with squamous carcinoma, a type of cancer. Thank the Lord, the cancer is confined to Rickey's left tonsil area and has not spread anywhere else within his body. As a result of this diagnosis, Rickey will begin a series of treatments in the coming days. The doctors feel very confident that the treatments will be successful and this will soon be behind us.
During the weeks Rickey and I have been dealing with this, the Lord has shown us such mercy and grace. He has reminded us of His sovereignty and even when we were at our lowest, we could feel His loving arms wrapping around us and covering us with peace that surpasses all understanding. Truthfully, we would not have made it this far without the Lord. Even though we are devastated, we realize the Lord is strengthening us more every day as we move forward.
Because of this situation Rickey and I stayed home for a few days to attend doctors appointments. We are so proud of our group, though, as they continued to travel to honor our commitments. Rickey and I want to offer our sincere appreciation to Katy Peach for filling in for me and doing an amazing job. Also, we give special thanks to Susan, Jeff, Matthew, Kari, Tripp King, and Danny Jones for stepping up and doing what needed to be done. Audiences were blessed and we were thrilled to learn that some even accepted Jesus as their Savior. Praise the Lord!
Rickey and I will be back on the road this weekend. We want to thank everyone for the love you have shown our family. We love y'all dearly. Please continue to pray for Rickey. We know that God will make this trial a blessing.
Karen Peck Gooch
Karen Peck & New River
Tags:
cancer
,
Christian artists
,
gospel music
,
healing
,
karen peck and new river
,
Karen Peck Gooch
,
Prayer
,
Rickey Gooch
,
southern gospel
Posted in
announcements
,
artists
|
Comments Off

on An Open Letter From Karen Peck Gooch