Written by Staff on August 2, 2020 – 9:56 am -
"But if anyone suffers as a Christian, he should not be ashamed but should glorify God in having that name. For the time has come for judgment to begin with God's household, and if it begins with us, what will the outcome be for those who disobey the gospel of God?" 1 Peter 4:16-17 (HCSB)
Have you ever wondered about your own relationship with Jesus Christ?
I'm not talking about doubting your salvation, but rather, I'm wondering what exactly will God judge in my life on that day.
Please hear me, in my heart I'm so thankful for God saving me from my sins completely, but this still doesn't give me the liberty to do as I please. Sometimes, I find myself pulling more than being led in my relationship with Jesus Christ, kinda like the relationship I had with my old Palomino Quarter Horse when I was 12 years old.
I can remember pulling her out of the barn, and trying to saddle her up to go for a ride in the pasture.
As soon as I put the saddle on her back, she would pull, yank, rare up, stomp, do whatever it takes basically to keep me from tightening the girth.
So, by pulling, I mean doing what I want to do, and not serving God according to his purpose in my life.
And as I'm thinking more about this, I wonder, like most, is God going to judge me for my pulling back? I believe he will.
I know that God is testing me every day, to be more, and more obedient to him, so that I can understand this scripture truth today that I'm sharing. So as you read with me, I'm asking you to consider your relationship with Jesus Christ.
I truly feel that it's time, Church, to renew our engagement with Jesus Christ and each other.  Jesus built his church to serve him together, and I truly believe we must work harder than ever right now, for the marriage supper of the Lamb will soon be here.
The Gospel is in your hands and mine. Your voice can be heard by those around you. Will the person to your left, right, front or back split hell wide open, or do they see Jesus in you?
It's time Church, it's time.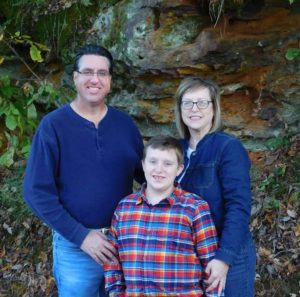 Your Friend, Scott Nelson
"But if anyone suffers as a Christian, he should not be ashamed but should glorify God in having that name. For the time has come for judgment to begin with God's household, and if it begins with us, what will the outcome be for those who disobey the gospel of God?"
1 Peter 4:16-17 HCSB
Scott Nelson
Nelson Recordings
Scott Nelson is a singer/songwriter who lives with his family in Tennessee.
Did you know that you can receive the printed, full-color version of SGNScoops Magazine by subscription? Find out more 
HERE
.
Find SGNScoops Magazine On Facebook 
HERE.
You can download the latest edition of SGNScoops Magazine 
HERE.
Read the latest edition of SGNScoops Magazine online
HERE
.
Listen To Today's Gospel Music
HERE
Tags:
God
,
Heaven
,
hell
,
judgement
,
Scott Nelson
Posted in
artists
,
Christian interest
|
Comments Off

on Scott Nelson: What will God judge in you?
Written by Staff on May 19, 2020 – 8:04 am -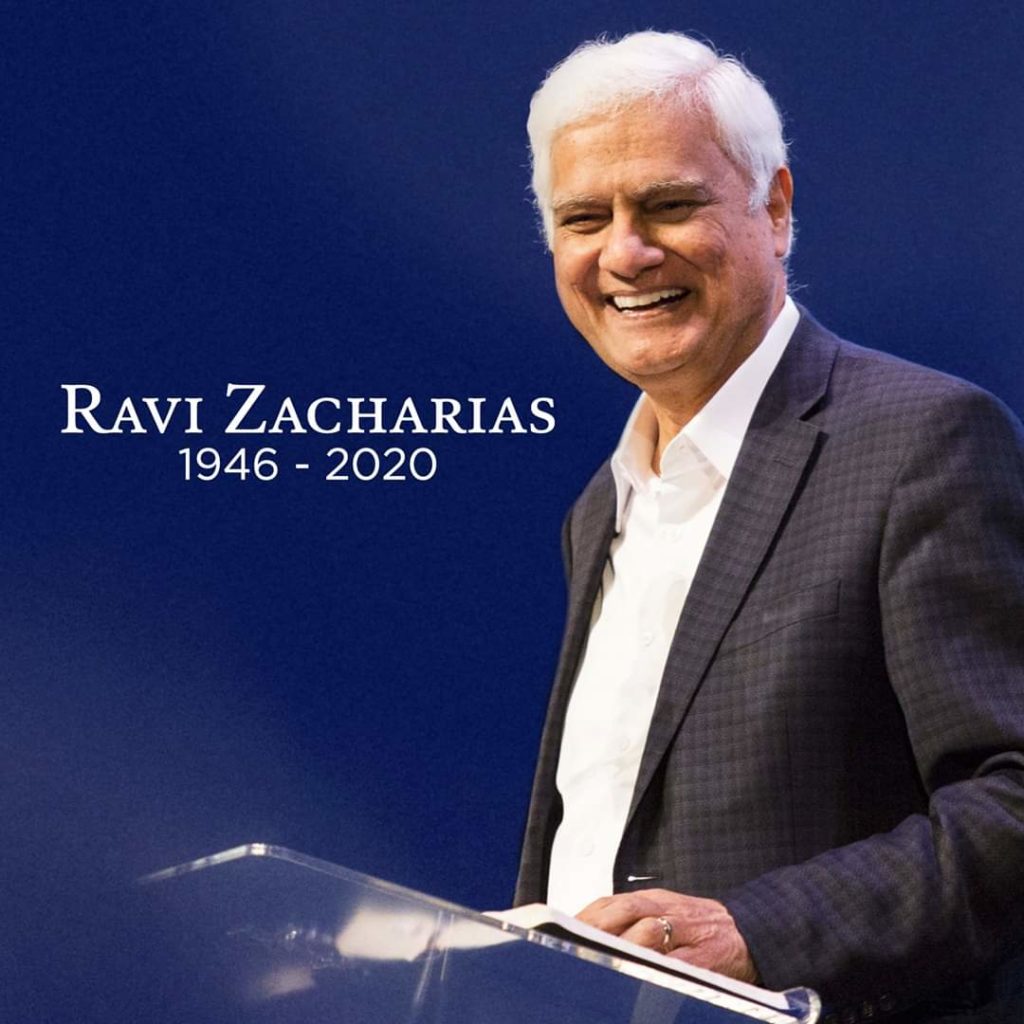 RZIM.org has released the sad news that well-known preacher Ravi Zacharias has come to the end of his fight. The Facebook page RZIM posted: "This morning, our beloved founder and apologist, Ravi Zacharias, went home to be with Jesus."
At only 74, he learned he had cancer in March of this year. He is now healed and in the presence of Jesus.
Ravi and Margie Zacharias just celebrated their 48th wedding anniversary. His daughter, Sarah Davis, says on the RZIM website announcement: "Naomi, Nathan, and I are deeply grateful for your continuing prayers for our mother, Margie, and the many expressions of love you have shown to her and to us.
Soon our family will gather for a graveside service. In the days ahead we will provide details for a public memorial service to be held in Atlanta and streamed around the world." (https://www.rzim.org/read/rzim-updates/ravi-zacharias, May 19, 2020)
Please join SGNScoops in praying for the family and friends of Ravi Zacharias.
Tags:
cancer
,
Evangelist
,
Heaven
,
Jesus
,
preacher
,
Ravi Zacharias
Posted in
announcements
,
artists
|
Comments Off

on Ravi Zacharias goes to be with his Lord
Written by scoopsnews on February 24, 2019 – 4:08 pm -
What do I have to do to go to heaven?
God isn't waiting to judge you. God isn't waiting to condemn you. He's waiting to receive you with mercy, with love, with open arms, and forgive all your sins. Will you come to Him? Will you turn from your sin and promise to live for Him? He can transform your life—and you can look forward to eternity with Him in heaven.
"If you confess with your mouth, 'Jesus is Lord,' and believe in your heart that God raised Him from the dead, you will be saved." — Romans 10:9
There is nothing you can do to earn God's forgiveness; it is possible only by His grace when you have faith in Him. God is a loving God and wants to forgive you. He wants to welcome you into His family.
"To all who received Him, to those who believed in His name, He gave the right to become children of God." — John 1:12
You can be a child of God today.
"He asked, 'What must I do to be saved?' They replied, 'Believe in the Lord Jesus and you will be saved.'" — Acts 16:30, 31

Do you know HIM?
What a great song written by Diane Wilkinson. "Heaven Just Got Sweeter For You"- Kingdom Heirs
Happy Sunday!
Tags:
Diane Wilkinson
,
Heaven
,
Kingdom Heirs
Posted in
announcements
|
Comments Off

on Happy Sunday….. Heaven Just Got Sweeter For You (Kingdom Heirs)
Written by Staff on July 21, 2018 – 1:43 pm -
As a writer many times I pull from personal experiences to write about. One of the many things over this almost half-century I have found is that no matter what, we must continually praise God.
We praise him in the bad times as well as the good.
I have heard it said – and even said it myself: "I can't wait to get to Heaven to praise Jesus for eternity!"
Praising Jesus for eternity is a great and awesome opportunity.
While I cannot wait to get there, and it seems to be any day now, I had a thought, during a sermon, that inspired yet another song.
Once we get to Heaven we will have a glorified body with no pain. We will have a clear mind with the understanding of why we went through the things here on Earth. We will be reunited with our loved ones and have our tears wiped away from our eyes by God himself.
Thus, it will be an easy opportunity to sit around God's throne and give him all the praise he richly deserves, and worship with the great cloud of witnesses. It will be easy to raise our hands in praise with great musicians that have gone on before and who paved the way for us in music.
So, would it not, therefore, be more pleasing to God, if we gave him praise now in the things going on in our mundane lives, whether good or bad?
Wouldn't it mean more to him if we showed our gratitude to him by giving our worship when we don't have our glorified body and mind?
So why wait to praise him?
By Roger Barkley, Jr.
The award-winning trio, 11th Hour, urges us to praise in their charting song, Silence the Stones. We hope you enjoy it!
Roger Barkley, Jr., is a writer for SGNScoops Magazine.
Read the June 2018 SGNScoops Magazine HERE.
Find SGNScoops Magazine On Facebook HERE
Download The PDF Version Of SGNScoops June 2018 Magazine HERE
Listen To The Best In Todays Gospel Music Online HERE
Tags:
11th Hour
,
Christian life
,
Heaven
,
praise
,
Roger Barkley Jr.
,
Silence the Stones
,
Wait
Posted in
Christian interest
,
guest
,
new music
|
Comments Off

on Roger Barkley, Jr., asks, "Why wait to praise?"
Written by Staff on January 7, 2018 – 8:30 am -
In the early morning of Sunday, January 7, 2018, Gerald Wolfe, of Greater Vision, wrote on Facebook:
"Saturday evening at 5:19pm, my Dad met Jesus, face to face. He was the most consistent man I've ever known. I will miss his sense of humor and his great story-telling. He is now healed and whole, and in the literal presence of The Lord.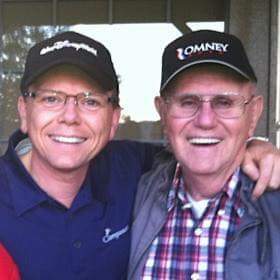 See you soon, Dad! The rest of us won't be too far behind!"
Mack Wolfe was 83. He and his wife had been married for 64 years.
SGNSCOOPS Magazine staff and friends join the Gospel music world in sending our prayers and condolences to Gerald Wolfe and all of his family in the passing of his father.
Tags:
Gerald Wolfe
,
Greater Vision
,
Heaven
Posted in
announcements
,
artists
|
Comments Off

on Pray for the family of Gerald Wolfe
Written by Staff on March 6, 2014 – 2:22 pm -
BEYOND THE ASHES CONCERT REVIEW
Roanoke, Texas
February 28, 2014
By Vivian Belknap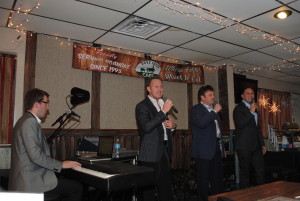 "These guys will make you want to go to Heaven," exclaimed Bob Wills after hearing the first set of music presented by Beyond The Ashes at Dove Creek Café in Roanoke, Texas, February 28, 2014.  They began by singing "So Amazing," a great song of praise that set into motion an atmosphere of worship.  Then Anthony Facello, the featured tenor and group owner led the crowd as they sang "Amazing Grace."
"The Coming of the King," a real toe-tapper featuring David Staton who was filling in as their lead singer really had the audience engaged. This was the first time David had performed with the group. And wow! His energy was contagious to everyone in the café.
We were blessed to hear "Oh Happy Day," a very familiar song to southern gospel fans, again featuring David.  "Over for Good," a song with a modern country feel and "God Is So Good," featured the great tenor voice of Anthony. His range and control easily makes him one of the best tenor singers in Gospel music.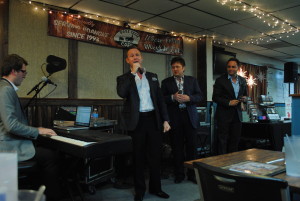 Anthony then introduced each group member: Casey Shepherd, baritone; Tyler Vestal, pianist and vocalist; David Staton, guest lead vocalist; Anthony Facello, tenor and emcee.  Their energy, both physical and spiritual, was on display with every song. It is very obvious these guys love our Lord and they have made it their mission to go and tell!
The first set was completed with David featured on "Every Knee Shall Bow," also written by him and recorded by several other artists. Fabulous words: "Bow now, or bow then."
Every song we heard mentioned Heaven, therefore the comment by Bob Wills at intermission was appropriate: "These guys will make you want to go to Heaven."
They returned to sing "Glimpse of Your Glory," another song written by David and "I Can't Even Walk." Of course the crowd was singing along on this one too. In fact Anthony had the audience singing often. So it really was a worship experience, not just a concert. Beyond The Ashes has a very unique way of capturing your attention, and holding it to the point that it seems to the listener it's just you and them.
Another special treat was to hear the piano solo by 22-year-old Tyler Vestal. His talent rivals any pianist in gospel music. In my opinion, he even displayed traits of Howard Goodman, with his hands dancing on the keyboard.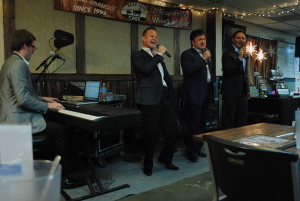 Beyond The Ashes ended the night by singing "Who Am I," featuring Tyler, and "No Sin Greater Than Grace," written by Anthony. This song drove home the strong Gospel message of the love and grace of our Father.
What did we, the audience take away from this concert? Assurance of God's love, mercy and grace and that Heaven is very clearly in view for those of us who have been born again. There is no doubt that the ministry of Beyond The Ashes is focused on seeing the lost come to Jesus and to bring joy to the body of Christ through their uplifting music and dynamic energy and personalities.  When you have the opportunity to attend one of their concerts, I think you will also leave saying, "These guys will make you want to go to Heaven."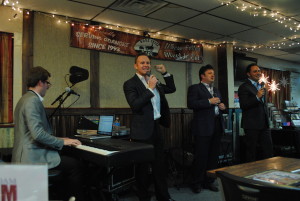 Beyond The Ashes online: http://www.beyondtheashesonline.com/
Beyond The Ashes on Facebook: https://www.facebook.com/beyondtheashes
Tags:
Beyond the Ashes
,
Christian Music
,
gospel music
,
Heaven
,
Roanoke Texas
,
Vivian Belknap
Posted in
christian entertainment
,
Christian interest
|
Comments Off

on Beyond The Ashes: Making You Want To Go To Heaven