Written by Staff on February 19, 2017 – 6:00 pm -
Amber Nelon Thompson faces a variety of lessons in life and film
Feature by Craig Harris
Amber Nelon Thompson is becoming comfortable in front of the camera. The Nelons' soprano is making her big-screen debut in A Question of Faith, which is slated for a release this fall.

"I play Michelle Danielson," Thompson says. "It's about three different families who go through some very, very trying times. One family is struggling with losing a loved one. Another family is living with a loved one who makes a mistake, and they don't know how to help. Another family is struggling with the possibility of losing a loved one. All three families are kind of woven together in the end."
The faith-based film was the first that she had even auditioned for, and the cast includes C. Thomas Howell (The Outsiders), Renee O'Conner (Xena: Warrior Princess), Kim Fields (Facts of Life), C.T. Stallings (War Room), Richard T. Jones (The Wood) and Christian recording artist Jaci Velasquez.
Tags:
Amber Nelon Thompson
,
Craig Harris
,
faith focus film
,
gospel music
,
Kelly Nelon
,
Question of Faith
,
Say Yes To The Dress
,
the nelons
Posted in
artists
,
sgn scoops magazine
,
special feature
|
Comments Off

on Amber Nelon Thompson: Lights, Camera…Heart
Written by Staff on January 4, 2017 – 9:12 am -
By Lorraine Walker
On December 31, 2016, SGNScoops was in the audience to participate in a New Year's Eve concert with the Nelons and Jeff Stice. It was a tremendous evening of music as each artist opened up and delivered the best of their skills and talents to an appreciative audience.
Afterward, we were able to talk to the artists and quiz them with an SGNScoops' Fast Five:
Lorraine: What is your main goal for 2017?
Jeff Stice: As I get older, I really truly do just want to finish well; whatever I can do, to do improve
myself as a person. I'm not into the whole performance thing. Jesus died on a cross for me and said, "It is finished!" I don't have to earn my way into anything anymore but why would I not want to try and live a better life. I want to keep working on my music and enjoying my family. I'm  just waiting to see what He has open for me next! He overwhelms me everyday.
Kelly Nelon Clark: My main goal is to spend time with my family and do things that are important to us as a family, not always the business. I wrote about this on Facebook the other day. I want to spend time thinking about our accomplishments, being thankful for what the Lord has allowed me to do; and to take more time with our family.
Amber Nelon Thompson: My main goal is to drink more water. I drink too many sodas.
Autumn Nelon Clark: I really want to get in shape. I say that every year but this year I really want to do it. When I go to the gym and I leave out of breath, I know that I'm not in shape.
Jason Clark: I want to rest in God's provision. I've asked God to take me to new places. We've been blessed with a wonderful platform that has sustained itself for 40 years. I've asked God to do new things in our ministry. He has already begun to start some works that are brand new, whether it's the film industry or the documentary industry, where we are doing some things, telling some stories. We are doing an Americana Tour. Forty-something cities have already booked us. It's basically a non-Christian crowd. So God is already answering that prayer: "Lord, I'm an open door right now, I want you to just use me. If it means in a nursing home on a Saturday afternoon, or if it means into a brand new audience that's never heard the Gospel story, I'm ready." So we're just open. It's exciting.
Lorraine: What is your favorite City?
Kelly: My favorite city is Honolulu!
Amber: My favorite city is Atlanta, where I'm from. My other favorite city would be New York. I love New York City, especially at Christmas time.
Autumn: New York. Love it so much!
Jason: New York City is amazing, but if I want to relax, I have to go to Hawaii. We just had two weeks in Oahu and I have to say that is the most relaxed I have ever been. It was like I was in another world.
Jeff: I love Toronto/Hamilton area, I love New York, I love Orlando; I don't know if I have a favorite. And then I like little towns like Shipshewana IN. My favorite vacation destination would probably be Florida. I've got kids, so they like Disney, Universal, the beach, etc.
Lorraine: What is your favorite way to exercise?
Amber: I love basketball. Very fast-paced, fast-moving. We won the State Championship in my senior year (of high school) and then I got offered a full scholarship to play for the State of Georgia but I turned it down because I wanted to sing more than I wanted to play basketball. Go Kentucky Wildcats!
Autumn: I run. Yes, I am one of those.
Jason: I'm a walker. Every day I walk. When I began to have those (chest pains), the doctor said, "You need to start walking." I was trying to run and it was hurting my knees. You know who else is a walker? Bill Gaither, who has really encouraged me. When we are out on the road (together), we walk. I can't hardly keep up with the guy! It's unbelievable the pace that he keeps. It has truly inspired me because I see the enthusiasm and energy he has at 81, so I want to have that. Diet and walking is a big part of that, so he tells me, and I want to have that.
Jeff: I run. I love running. I'm 56 and I'm trying my best to outrun Old Age but 'he's' so fast!
Kelly: Walking.
Lorraine: What is your favorite book, or what book are you reading now?
Autumn: A book called "Uninvited." (Christian non-fiction by Lysa TerKeurst).
Jason: I just started reading a book I read every January first. It's called "The Adventures of Spirit-filled Giving," by Bill Stafford. It's basically teaching us that if we are just merely tithing, we are only paying a debt. God wants us to give without expecting anything in return. When you begin to open up your heart and give in this way what the Lord has already given to us, he says it unleashes a lifetime of adventure and the flow of the Holy Spirit through us. When God can trust us with more resources than we need… Sometimes we know what we need and we hang on to it. God says the righteous will never be begging for bread. We are always going to have what we need if we hang on to God. God wants to give us more than we need, if He can trust that we will be a conduit and allow that to flow through us to others. That's basically the teaching of that book. It's a small book but I like to be reminded of that concept. I want to be generous in my time, generous in my spirit and in my compassion for others, especially for those who can't give anything in return. That book really challenges me so I'm reading it again.
Jeff: "Abba's Child," by Brennan Manning.
Kelly: "Grace Awakening."(Charles Swindoll).
Amber: Right now I'm reading a book called, "Hurting People Hurt People." (Joyce Meyers). I'm getting my Masters degree in Counseling, and that book is required. I've been reading it and it is SO good. I encourage everyone to read it.
Lorraine: What is your favorite Parable or Scripture verse?
Jason: I'm really intrigued by the Parable of the Sower. I was just reading that a couple of days ago. The seeds that we plant and the different ground that Jesus was teaching about. He said we are going to cast that seed, just throw it out there. But sometimes, it will be discouraging because we won't see the fruit, or anything tangible. That is just how we are wired. We want to see the blessing now; we want to see the provision now. To see whatever that is, right before us. Even with the Children of Israel. They wanted a King, and God said, "No, I'm your King!" But they said, "No we want to see someone on the throne!" He said, "Well, I will give him to you, but he is going to tax you and you are going to work in his barns, filling his coffers." They had to endure a lot of hardship because they couldn't trust the unseen hand of God. So the Parable of the Sower helps us to trust. Just cast your seed out there and let God do what He's going to do. There are going to be times when we aren't going to see the return. But then there are times that seed lands on fertile soil and it begins to take root, bloom and blossom, blessing others. That's a great way to live. We can't be discouraged when we don't see it. So many seeds were planted in that parable and only one type of soil was fertile.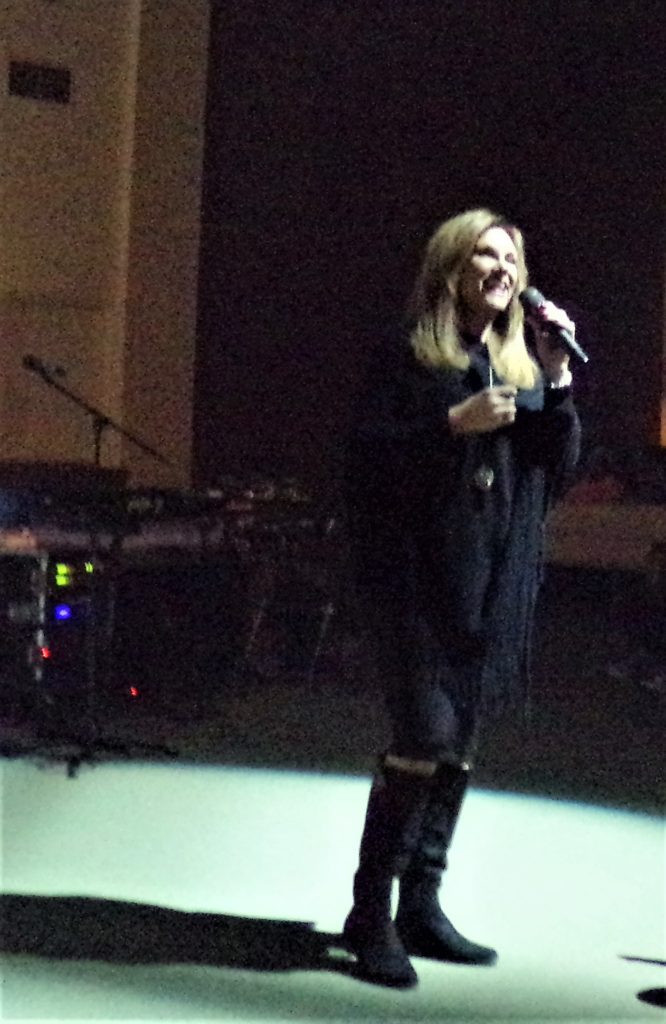 Jeff: My favorite Scripture is Psalm 130, verse 7. "Hope in the Lord, for in the Lord there is mercy and with Him there is abundant redemption." I hang my hat on that every day.
Kelly: I love the parable of the Prodigal Son. My favorite Scripture is Jeremiah 29:11. "For I know the plans I have for you," declares the Lord, "plans to prosper you and not to harm you, plans to give you hope and a future." We have hope!
Amber: I love the Good Samaritan because I think we need more of that in today's time; people who show kindness. We need more kindness right now.
Autumn: "He heals the brokenhearted and binds up their wounds." (Psalm 147:3) There are times in my life when I feel brokenhearted; you've been through a breakup or one of your family members dies. I can always open up my Bible and know that God is always there. He will heal my broken heart.
Thanks to all of The Nelons and to Jeff Stice for participating in a NYE Fast Five for SGNScoops! It was great to hear your hearts on the last day of 2016. 
For more on Jeff Stice, click here.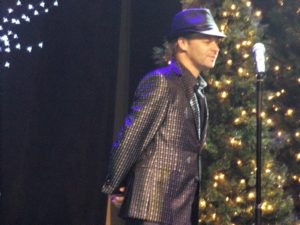 For more on The Nelons, click here.
For more Gospel music news, click here.
Amber Nelon Thompson is featured in the January issue of SGNScoops. Available soon on SGNScoops.
Tags:
Amber Nelon Thompson
,
Autumn Nelon Clark
,
gospel music
,
jason clark
,
Jeff Stice
,
Kelly Nelon
,
Kelly Nelon Clark
,
nelons
Posted in
artists
,
Fast Five
,
sgn scoops magazine
,
special feature
|
Comments Off

on The Nelons and Jeff Stice participate in a Final Fast Five for 2016 with SGNScoops
Written by scoopsnews on April 10, 2016 – 11:07 am -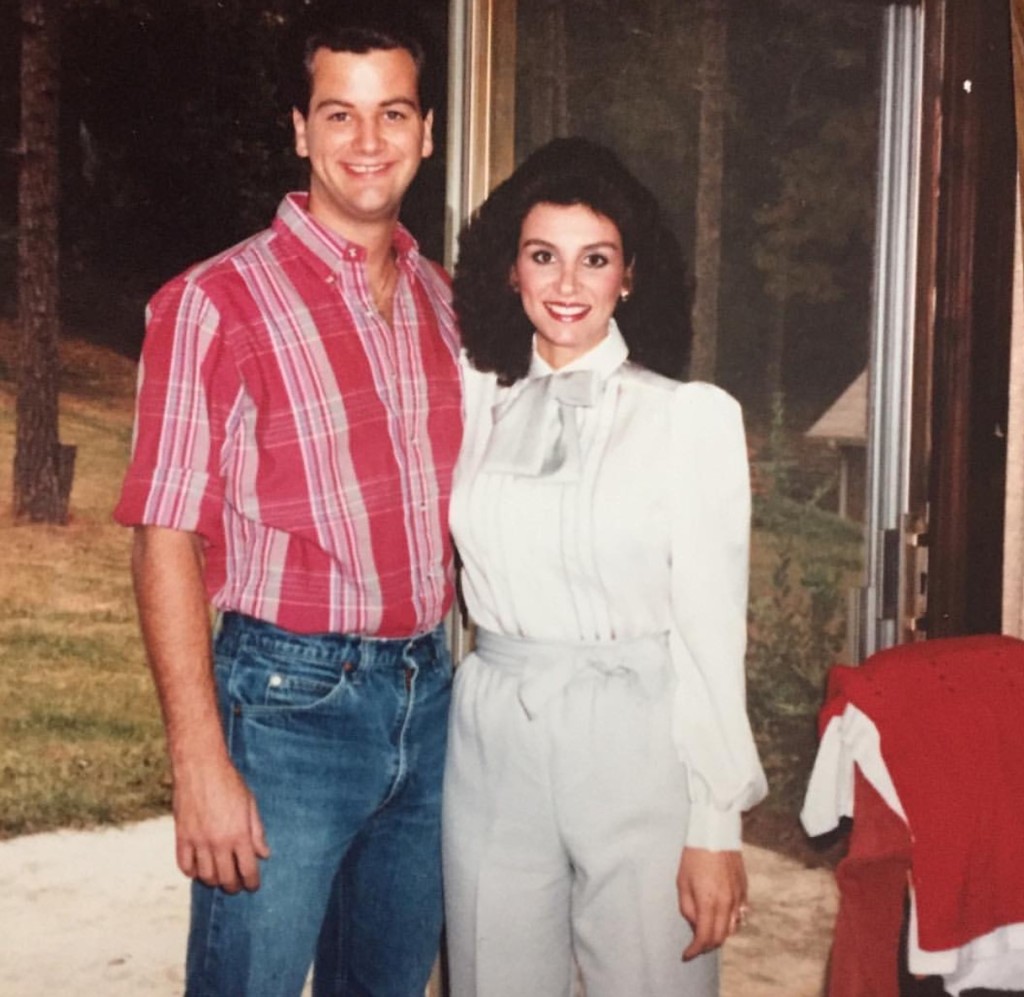 Tweet of the day!
Happy Siblings Day from SGN Scoops!
Kelly Nelon Clark:
Me and my brother Todd at our family home. https://t.co/Uu5PYhbUj1

— ✨Kelly Nelon Clark✨ (@KellyNelon) April 10, 2016
Tags:
Kelly Nelon
,
the nelons
,
Todd Nelon
Posted in
announcements
|
Comments Off

on Twitter News of the Day… Know These Folks?
Written by scoopsnews on January 11, 2016 – 9:41 am -
Kelly Nelon Clark sharing her heart…..
I spoke to a friend a few days ago, she was asking me to pray for her. She has gone through some tough times and was feeling pretty hopeless, wanting to just give up on life. She was prepared to end it all. With God's help I was able to open her eyes to life and let her know she was important to Him. I tried to put into words how she felt so it might be an encouragement to others who may be feeling the very same way.
There are days when I have no words for how I'm feeling. I would love to say I'm always up and positive, it wouldn't be true.
Some days the sun shines and the skies are blue and everything with the world is right. Days when I feel like it could not get any better than it is right now. Days when the birds are singing a brand new song just for me. God is everywhere and in everything I see. I can almost smell the beautiful fragrance of His love. His arms surround me and make me feel like I can take on the world. I feel safe and secure knowing He's here.
Then there are days when the darkness closes in and there is nothing to be seen anywhere. This orphan feels alone, hopeless,and defeated. The tunnel with the light at the end has turned into a black hole with no way out. I call you but you don't answer. I cry but you don't see my tears. I wonder what have I done to make you not love me? Where have you gone? I stumble in the darkness to find my way. I fall and keep trying to pick myself up, but how many times can I do that without total collapse?
Just at the breaking point, just when I'm going to give up, there is a break in the cloud of darkness. A ray of hope shining through into my eyes. It's what I needed to see, it's what I needed to know. You are still there! You never really left. It was me who closed my eyes to the light. I let the darkness overtake me. I should have known, I should have remembered that the evil one comes to steal, kill and destroy. Thank you for not giving up on me when I gave up on myself. Thank you for loving me when no one else loved. Thank you for whispering my name and letting me know I'm not an orphan and I'm not alone. Lord, I am your child, keep me near to you.
Blessings!
More Gospel News HERE
Tags:
Kelly Nelon
,
Kelly Nelon Clark
Posted in
announcements
|
Comments Off

on Kelly Nelon Clark sharing her heart ❤️
Written by Staff on December 24, 2015 – 6:53 am -
For a different look at Christmas, we asked artists what their prayer would be this Holy season. Here is what a few of them had to say:
"Heavenly Father, thank You for all You have done for us and for all You mean to us. Without You, we would have no hope; but because You sent Your Son, Jesus, as the perfect sacrifice for our transgressions, we can be reconciled to You. The Baby in the manger will soon come back as the conquering King to rule and reign over the whole world. Even so, come quickly, Lord Jesus." – Terry Blackwood, artist
"My Christmas prayer would be that the world would know Jesus in a personal way, that there would be no hungry people, no sickness and no dying.  Also, that this world would always be a happy place to live and raise our families. Sounds like Heaven!" – Kelly Nelon Clark, The Nelons
"My Christmas wish is for people to stop including the wise men in the nativity. THEY WEREN'T THERE! Seriously, my prayer is for my kids to see the love of Christ in everything I do this season. That I can help them realize the truest meaning of the season." – Pat Barker, artist
"Funny you should write. Just a few days ago, I was digging out books to
read about the stories behind Christmas carols in preparation for Christmas 2015. I came across a really old book of prayers by Peter Marshall who was Chaplain of the U.S. Senate from 1947 until his death in 1949 This is Peter Marshall's prayer for world peace: 'We pray for our troubled world. Impress upon the minds and hearts of our leaders that until we are at peace with Thee, we can be at peace with no one else, that freedom can exist nowhere unless it exists everywhere, that the strength of this nation does not lie in armies or navies but in the
integrity of her people, that peace is born out of righteousness and nothing else, that the trouble with our world is still people, that peace is not possible until men's hearts, our hearts, and the direction of our wills, are changed. Make us willing to be changed, whatever the cost to our self-sufficiency, whatever the price to our insistence on having our own way.' Amen. The world events of November 2015 are nothing new to God. Human beings still suffer from the same sin-sickness that began with the first man and woman. Hosanna; save us now, Lord. We look for the return of the Prince of Peace." – Larry Ford [Editor's notes: The Prayers of Peter Marshall by Catherine Marshall; Hardcover, Published January 1st 1954 by McGraw-Hill Book Company, In; original title The Prayers of Peter Marshall; ISBN 00070405980 (ISBN13: 9780070405981)]
"Dear God, thanks for sending Your Son to earth as a baby so many years ago. Thank You that He paid the price for our sins by dying on the cross and that He rose again proving that death was defeated. Thanks for family and friends during the time we celebrate His birth and for our freedom to worship." – Robert York of SGN Scoops
"My prayer is that we would always remember the true reason for the Christmas season. It's so easy to be consumed with all of the commercialism, the store sales, the gift giving.
Don't get me wrong; I enjoy all that goes with the season but may we not forget JESUS!" – Mike LeFevre, The LeFevre Quartet
"My Christmas prayers, and Christmas wishes, have changed many times over the years. As a child, of course my wishes and prayers were for something
special under the tree. Then, in later years, as a young father, my Christmas wishes and prayers all became about my children; their well being, their aspirations, their dreams and hopes. Now many years later, they are all grown and gone. I sit here on Thanksgiving evening 2015, looking ahead to the Christmas season. At this time in life, my Christmas wishes and Christmas prayers are solely about the hurting people around me. The older I get, the more people around me, including my loved ones and family, are dealing with spiritual struggles, physical health issues, emotional problems, financial struggles, and even death. My prayers and wishes this Christmas are for those who need help that only the Lord can give." – Ricky Atkinson of Ricky Atkinson and Compassion.
"My Christmas prayer for the season would be for a time of peace around our world and nation. I am a bit of a news junkie and sometimes I just sigh in disbelief at the things going on in our country. I would pray for peace among the different beliefs and races. I would pray for peace and love in broken families. I would ask God to give us a glimpse of His love for us, so that we would remember His love for us is not contingent on how we feel about ourselves. He loves us anyway! Merry Christmas everyone!" – Mark Bishop, artist, Forget The Sea
"My Christmas wish this year is that I will be able to put a smile on at least one person's face. I have really caught the holiday bug and the Christmas spirit this year, doing more decorating of my small residence than usual and going all-out on gifts. I even bought a random ladies purchase at the dollar store. I really can't say why or how I caught it, but this season has already been fun and if somebody gets a smile out of something I do this year, that'll be worth it for me!" – Justin McLeod, blogger, writer for SGN Scoops
"This holiday season I think of the song I just released on my new Christmas CD: 'Let There Be Peace on Earth.' While I realize that complete peace is not possible as we enter the last days, I pray that people would find true peace in Jesus Christ, the One who came to bring peace, not as the world gives, but rather a peace that surpasses our own understanding and brings comfort to a lost, hurting world. (John 14:27)" – Sherry Anne, soloist, writer for SGN Scoops
"It may sound cliche but I wish what the multitude of angels proclaimed that first Christmas night: 'Glory to God in the highest, and on earth peace, good will toward man.'" – Arthur Rice, Kingdom Heirs
"My wish for this Christmas is that the Church will put off its despondency and
reflect Christ to an increasingly desperate world. It's time for Christians to unite. All Christians, not just the Baptists or the Methodists, the Lutherans or Presbyterians, but everyone who is called by the name Christian. We have allowed worldly attitudes and ideas to separate and segregate the Church and it has taken a toll. There's no better time for the Church to arise and boldly proclaim 'I Am A Christian' than right here at Christmas!" – John Rulapaugh, Freedom Quartet
"The truth of the Christmas story is that on that long ago night, a Savior was born to save the world from their sins! This message of salvation and forgiveness, no matter who we are or how far in sin we've gone, is timeless in its beauty! But my Christmas Prayer for you this year, is that you will fully realize in the midst of your daily struggle, in your time of grief, when feeling hurt or betrayed, while experiencing sheer terror because you don't know what tomorrow holds and you simply don't know what to do….you have a Hope! That beautiful, starry, Christmas night, in the form of a tiny baby Boy named Jesus…Hope was born! I don't know where you are in your life right now, you may have run out of answers, but I pray that you'll realize that when you're right in the middle of hopelessness…that's when real Hope is the closest to you. What a wonderful gift to us all, I pray you will unwrap yours this Christmas! Merry Christmas!" — Sylvia M. Green, The Bradys
"Our Christmas Prayer is that we be a light in a dark world and help those in need this season, whether it be by helping the poor, comforting the widows, or sharing the greatest Gift of all: Jesus!" — Amber Eppinette, 11th Hour
"My Christmas Prayer would be that people would begin to see themselves as Christ sees them; to know that Jesus IS the Hope of the world. 'Christ in us – the Hope of Glory.' (Col. 1:27)" – Selena Day, motivational speaker, writer at SGN Scoops
"Our prayer is that for the next year it wouldn't take a holiday to remind us that no day is guaranteed, life is short and loved ones are to be cherished." — Bryan and Y Hutson, Rescue Me Ministries
Tags:
11th Hour
,
Christmas Prayers
,
Freedom Quartet
,
Kelly Nelon
,
Kingdom Heirs
,
Larry Ford
,
lefevre quartet
,
Mark Bishop And Forget The Sea
,
Pat Barker
,
Ricky Atkinson
,
Terry Blackwood
,
the nelons
Posted in
announcements
,
artists
,
christian entertainment
,
Christian interest
,
sgn scoops magazine
|
Comments Off

on Christmas Prayers
Written by scoopsnews on December 16, 2015 – 3:29 am -
From Jason's Facebook:
My grandmother just went home to be with Jesus.  We watched her die over a month ago only to come back to testify, pray, and preach to encourage her family one more time.  She's at eternal peace.
We at Sgn Scoops are praying for you and your family Jason.
For more information: THE NELONS
Tags:
Jason Matthew Clark
,
Kelly Nelon
,
the nelons
Posted in
announcements
|
Comments Off

on Prayers for Jason Matthew Clark
Written by scoopsnews on December 1, 2015 – 8:21 am -
Join us in wishing this sweet lady a Happy Birthday.
From all of us at SGN SCOOPS, have a wonderful day!
For more southern gospel news : Click here
Tags:
Birthday
,
Kelly Nelon
,
Kelly Nelon Clark
Posted in
announcements
|
Comments Off

on Happy Birthday Kelly from SGN Scoops!
Written by Staff on October 4, 2015 – 10:41 am -
SGN Scoops was blessed to have several of our staff and our Social Media team on hand at the National Quartet
Convention. Michelle and Pat Drummond brought us some very special pictures from the week of concerts which they attended as artists. The Drummond Family are from Florida and are an excellent family group that you need to hear! You can find out more about them here.
Be sure to return often to the SGN Scoops website page and to the SGN Scoops Facebook page for more great pictures and artist features. The October SGN Scoops digital magazine will be available soon with a cover story you won't want to miss! Watch for it!
Tags:
Karen Peck
,
Kelly Nelon
,
libbi perry stuffle
,
Loren Harris
,
mike bowling
,
nqc
,
sgn scoops
,
sonya browder
,
The Browders
,
the perrys
,
Tracy Stuffle
,
Troy Peach
Posted in
artists
,
christian entertainment
,
Christian interest
,
sgn scoops magazine
|
Comments Off

on SGN Scoops NQC Scrapbook: The Perrys, Sheri Easter, Karen Peck and More
Written by Staff on June 26, 2015 – 8:15 am -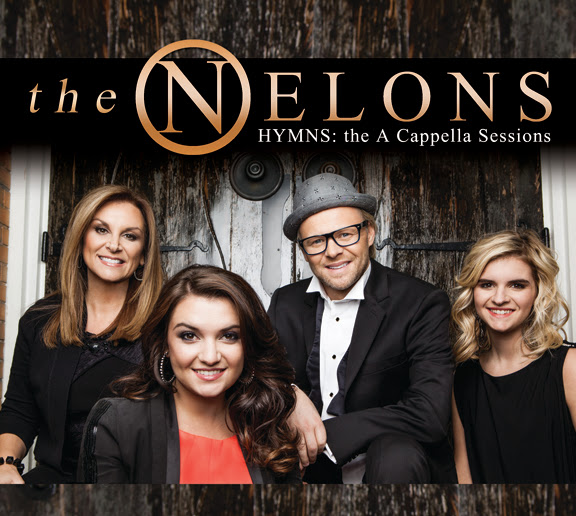 I was checking out at Walmart today and noticed the cashier being a bit rude with the customer before me. When it was my turn the same thing happened and maybe a little worse. She was snapping at me to get my items off of the baggage area and into my cart.
My flesh started to take over and say something, but all of a sudden I had the thought to give her kindness instead.
I started getting my things off and I looked at her and said, "How are you doing today?"  She looked at me and replied, "Not good."
I said, "Can I help you in any way? You seem to be a little preoccupied." I saw her countenance change.
She said, "My mother is 81 and having surgery tomorrow. I am so worried about her. I can't think clearly today and I'm short tempered." She began to tell me of what her mom was going through.
I said, "It's understandable that your mind and emotions are with your mom." I told her that maybe God put me in her line to let her know that someone cares. That He especially cares. I told her I would be praying for her and her mom. 
In just a minute I could have chosen to do the wrong thing. Lord knows I'm not perfect and don't always make the right choices but I'm thankful for the Holy Spirit who guides when we choose to listen. 
By Kelly Nelon Clark of The Nelons
Kelly is a writer, vocalist and actor. She writes monthly for SGN Scoops digital magazine.
This feature was first published in March 2015. For current issues of SGN Scoops magazine, visit the SGN Scoops mainpage. 
Tags:
Christian life
,
Gospel
,
High Notes with Kelly Nelon Clark
,
Jesus
,
Kelly Nelon
,
Kelly Nelon Clark
,
sgn scoops
,
the nelons
,
Walmart
,
witness
Posted in
artists
,
christian entertainment
,
Christian interest
,
sgn scoops magazine
|
Comments Off

on High Notes by Kelly Nelon Clark: Lessons from Walmart