Written by Staff on November 21, 2019 – 7:21 pm -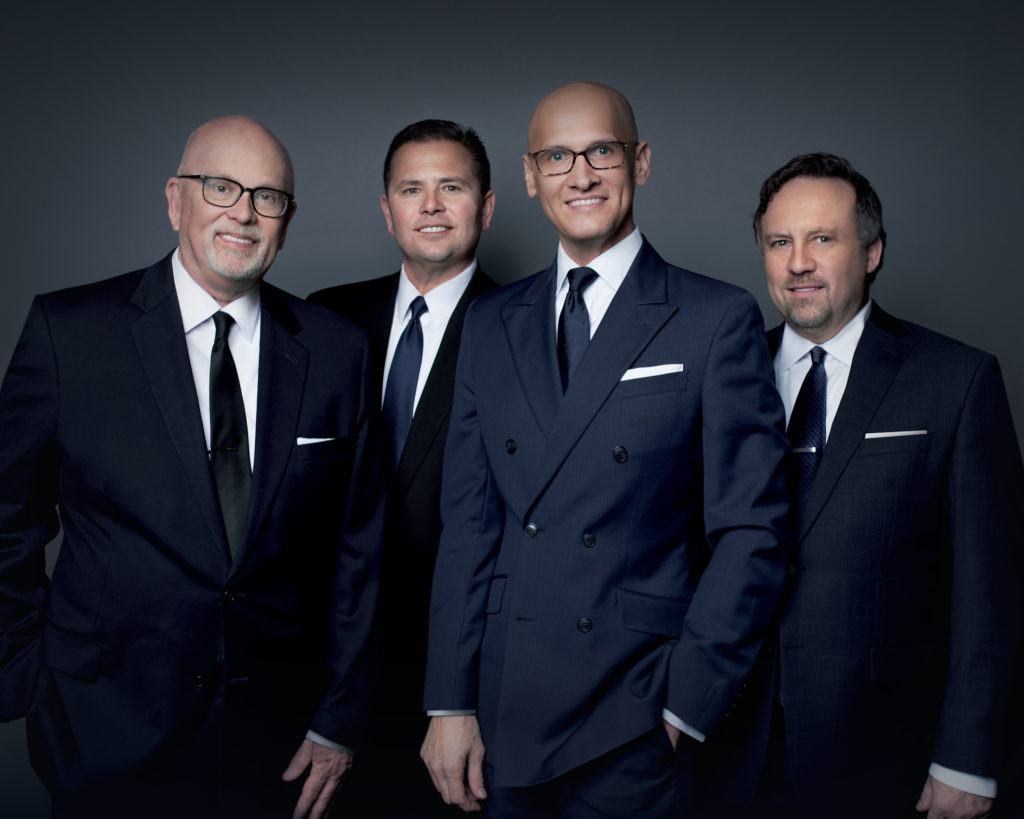 Nashville, TN – 11/20/19 Poet Voices and the Beckie Simmons Agency are proud to announce the addition of Cyle Cornish to the Poet Voices team.
A lifelong Michigan resident, some of Cyle Cornish's fondest memories are of attending southern gospel concerts as a child in the 1970's.Cyle began singing in regional quartets in the early 90's but is most recognized from his time with The Melody Masters, whom he joined in 1999.
Cyle is also an accomplished songwriter. He has penned several Singing News Top 40 songs, and has had songs recorded by groups such as The Whisnants, Three Bridges, and The Down East Boys.
"I feel truly blessed to be the newest member of the Poet Voices family," shares Cornish. "I am a genuine Poet
Voices fan! Like most Southern gospel fans, I have always had a deep appreciation for Phil's writing. I am also genuinely excited for the opportunity to share the stage with some absolutely great singers!"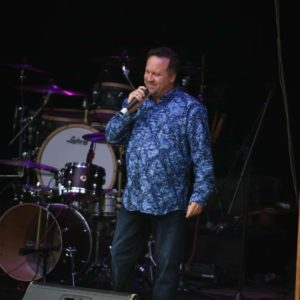 Cyle and his wife Dyan own Lighthouse Sportswear, which provides merchandise and decorated apparel for several music organizations- including over 30 southern gospel artists – and serve as the Merchandise Directors for the National Quartet Convention.
"We are so excited to welcome Cyle to the PV team. He has been a friend for many years and I have always enjoyed
his singing," says Phil Cross. "It is a joy to finally get to sing with him. We must also thank some gentlemen who
did an excellent job filling in with us while we sought out a permanent member. These men include KC Armstrong, Dennis Dugger, Dwayne Burke, and Nathan Prisk."
Poet Voices was greeted with enthusiasm and love when they returned to the Gospel Music scene as a quartet in 2017.
Gospel music fans and artists continue to express their admiration for the group's energetic performances and the catalog of hit songs written by group founder, Phil Cross.
"We are having a great time and we are so grateful for an opportunity to contribute to the music genre that we love so much!" says Cross. "We are also looking forward to this next chapter for our team."
Long time PV member, Donny Henderson says, "When we made our return, we knew we needed to share the songs that built the PV brand – songs like I Am Redeemed, Grace & Glory, Jesus Built A Bridge, and The Key. We also wanted to share songs that Phil has written for other artists – songs like Wedding Music, When I Get Carried Away and Champion Of Love. But, we have nearly finished writing a new collection of original songs (to be a complete album very soon) that we can't wait to share. Poet Voices is looking forward to an exciting and impactful 2020 and beyond."
Look for Poet Voices in a city near you and be sure to welcome Cyle to the team!
Poet Voices is booked exclusively by the Beckie Simmons Agency. BSAworld.com or 615.595.7500
For more on Poet Voices click HERE
Read more Gospel Music News in the latest SGNScoops Magazine Online HERE.
Download The SGNScoops Magazine PDF
Here
Find SGNScoops Magazine On Facebook
Here
Listen To Gospel Music
Here
Tags:
Christian Music
,
Cyle Cornish
,
gospel music
,
phil cross
,
Poet Voices
,
Southern Gospel Music
Posted in
announcements
,
artists
|
Comments Off

on Poet Voices welcomes bass singer, Cyle Cornish
Written by Staff on March 10, 2018 – 5:33 pm -
Phil Cross is a name with which most Southern gospel music fans should be familiar. Cross is known for penning some of Southern gospel's most beloved songs, including "Wedding Music," "Champion of Love," "I Am Redeemed," "One Holy Lamb," and several others.
Cross is also known for being the founder and lead singer of Poet Voices. Poet Voices started in 1991 as a trio but became a quartet by 1996 and remained as such until 2002.
Now, 15 years later, the group is a quartet once again. Cross is now joined by long-time member Donny Henderson (baritone), Nic Holland (tenor), and newly-added bass singer Brandon Barry. Henderson and Holland joined the group in 1999 and 2000 respectively.
Barry is no stranger to Southern gospel music, having served as bass singer for the Old Paths Quartet and the LeFevre Quartet. This exciting lineup will also be joined by a live band on select dates. The talented quartet has returned to spread the extraordinary word of God through song once again.
"Poet Voices was formed in 1991 by myself, Howard Stewart, and Dale Brock," Cross says. "We were signed by Chris White of Sonlite Records, and our first radio release, 'Jesus Built A Bridge,' reached the No. 1 position on major charts."
This was the first of many No. 1 hits for the group, which also included "Wedding Music" and "The Key."
One of the group's most memorable moments was receiving Song of The Year honors for one of their No. 1 songs, "I Am Redeemed."
Cross points to several artists as inspiration for the group's unique sound and style.
"Cathedral Quartet, Oak Ridge Boys, and everyone that's currently honoring God through music," are prime influences on the ministry and sound of the group according to Cross.
One could argue that the inspiration was mutual as many of the songs that Cross has written were recorded by those beloved artists. Regardless, these influences can definitely be heard in the current quartet.
In addition to their vocal parts, each member has other important positions in the ministry.
Cross serves as songwriter, producer and emcee. Henderson produces and handles everything concerning marketing and sound. Holland manages transportation, and Brandon Barry helps coordinate the schedule.
The group's 2018 is off to a strong start with the group releasing two new recordings, "I Am Redeemed" and "Extraordinary." "I Am Redeemed" features fresh recordings of some of the group's most well-known songs, while "Extraordinary" is a fitting title for the latter record featuring eight classic Poet Voices songs, along with four new tracks.
"'Extraordinary' is a collection of newer songs written by myself and others," Cross points out. "It includes a couple of worship songs, along with songs of proclamation."
The title track is the first radio single from the project.
"'Extraordinary' is an exciting, up-tempo song written by (me)," Cross emphasizes. "It reminds us that everything about Jesus was extraordinary. He didn't do anything average or ordinary."
Both recordings showcase the incredible harmonies of this great quartet as well as the strong, gospel-based lyrics.
According to Cross, the mission of Poet Voices is "to provide authentic Christian encouragement and worship to all generations," which is reflected in their music, their concerts and their daily lives.
"God is on our side," Cross points out. "He cheers us on. He never gives up on us. He has an extraordinary plan that includes us."
The music of Poet Voices has made an impact on many people around the world.
"An entire tribe in the Virgin Islands received Christ after a missionary shared 'Jesus Built A Bridge,'" Cross shares. "Their bridges had been destroyed in a hurricane, so they easily identified and understood the song."
This has humbled Cross and the members of the quartet. God has blessed them, and through them, He has blessed many others.
"God has impacted our lives, and music is a way for us to express that," Cross says. "Singing has afforded us the tremendous blessing of meeting wonderful people and knowing that God touches them through the message we get to share."
Even with all of their success, the men of Poet Voices are still focused on the true star, Jesus Christ. The group also encourages new artists and those who feel called to sing gospel music.
"Be genuine, real, and do not copy others," Cross points out. "Remember, we're not great, but He is. This is not a singing contest."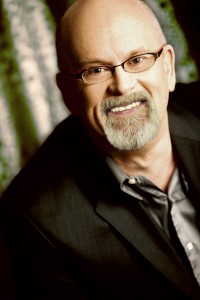 The coming days are looking bright for the men of Poet Voices, and they are excited to embark on this new journey together.
"We will be sharing in concert events, churches, and wherever doors open," Cross says. "We will do it with class, integrity, and purpose, to honor Him."
By Justin Gilmore
First published by SGNScoops Magazine in February 2018
You Can Download SGNScoops Magazine 
HERE
Find SGNScoops Magazine On Facebook 
HERE
Listen To The Best In Todays Gospel Music 
HERE
Tags:
Brandon Barry
,
Christian Music
,
Donny Henderson
,
gospel music
,
Nic Holland
,
phil cross
,
Poet Voices
Posted in
artists
,
sgn scoops magazine
|
Comments Off

on Extraordinary: Poet Voices Return To Gospel Music
Written by SGN Scoops Staff on August 14, 2017 – 3:24 pm -
Spanning the last three decades as one of the most prolific Christian music composers, singer/songwriter, Phil Cross is launching his solo touring with a fresh vision.
Phil Cross has a passion for worship. Not only will he be available for solo concerts but also as a guest worship leader, combining concerts with your talented team. This includes rehearsing with your musicians and vocalists while imparting insights that will make a lasting impact.  Cross is excited about this tour and states, "My friend, Chris White, of Crossroads Music, has encouraged me for years to do this."
Cross has written many notable, award-winning songs that have come from a lifetime of encounters with God.  The latest project, SIMPLY, features some of these award-winning classics in an acoustic style. Songs include Champion of Love, I Am Redeemed, Jesus Built a Bridge, Yes, I Am, There's A Miracle In Me and more.  Phil says, "I will be sharing my most popular songs in a way that everyone can connect with and even sing along."
Whether the response is salvation or simply sharing encouragement with the believer, Phil's commitment and passion is to honor God and to inspire worshipers.
To stay connected with Phil and his heart for ministry, tune into Facebook LIVE every Thursday night at 9:30 p.m. www.facebook.com/phil.cross.official.page
To learn more about Phil Cross or to schedule an event, contact:
KLECKNER AND ASSOCIATES: (423) 457-5128
PHIL CROSS MUSIC: (423) 285-8755
Email: philcross57@gmail.com
Website: www.philcrossmusic.com
Tags:
phil cross
,
Southern Gospel News
Posted in
announcements
|
Comments Off

on Phil Cross Launches Solo Touring with Fresh Vision
Written by Staff on August 2, 2017 – 3:02 pm -
Exodus members Mike Watson, Susan Brady, Mary Scott and Cole Watson, from Gadsden, Alab., just released their new single, "Behold The Lamb," to Southern Gospel radio.  The group has now made a new video to be released shortly.
"Behold The Lamb," written by group member Brady and Phil Cross, is a beautiful, powerful ballad that features Cole.
Brady tells SGNScoops: "God loved His creation (man) so much He was willing to send His darling Son to be the last sacrificial Lamb ever needed again. When John the Baptist spoke these words in John 1:29 ' Behold The Lamb of God which taketh Away the sin of the world', it was a proclamation, identifying who Jesus was and what He was going to do!
"I love the truth in these words John spoke and wanted to write about them. Phil Cross and I wrote 'Behold the Lamb.' Phil said he loves the connection between John the Baptist and the Lord. When you listen to the words 'Behold the Lamb'…it is a call to worship, to praise the Lord Jesus Christ who came to where we are… so we could go to Him."
The video and single were produced by Cross, who talks about the anthem in the video below.
The new video will debut on Facebook, tomorrow night August 3, at 7:00 p.m. Eastern, 6:00 p.m. Central.
Visit Exodus on Facebook.
Visit Phil Cross on Facebook.
About Exodus:
We became Exodus after lots of prayer. We all go to church together and that is how it started. Our pastor James O. Wallace asked Mary to sing "There Rose a Lamb" for Easter 2011. We were not for sure how the harmony would sound. Mike sang with his mom and dad for years and Susan with her family, Mary sang bluegrass/southern gospel. When we got together to practice over the song, it was amazing the harmony. It was not just the harmony though, God met with us and God used that song, on Easter, for His Glory and Honor. Praise God for His willingness to come and die for sinners like Exodus. We knew then, that it was something special. Our main goal in the beginning is for God to use us to Honor Him, that still stands today. The name "Exodus" came originally from Susan. Mary and Mike were both skeptical, but after praying and studying it, it was perfect for us. We were in bondage of sin, just like the children of Israel. We were both delivered from that bondage. We exited out of bondage and now awaiting that mass exodus that will take place pretty soon for those who have been gloriously saved from the bondage of sin, from death and hell. Praise God for His grace and mercy.
Like SGNScoops on Facebook 
HERE
Listen to today's Gospel Music 
HERE
Download the PDF of the SGNScoops July Magazine HERE
Tags:
Behold the Lamb
,
Christian Music
,
Exodus
,
gospel music
,
Jesus Christ
,
Lamb of God
,
phil cross
Posted in
announcements
,
artists
|
Comments Off

on Exodus to release "Behold the Lamb" video
Written by Staff on June 11, 2015 – 1:58 pm -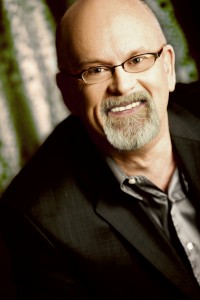 (Chattanooga, TN) Southern Gospel Times would like to congratulate Phil Cross on his latest song. "All I Can Do Is Pray" is a new moving song about prayer written by Phil Cross and Donny Henderson.
The vocal arrangement is by Phil Cross and the music and orchestration is by Cody McVey. Rodney Brooks is currently teaching this new song to the choir at Atlanta First Baptist, the church home of Dr. Charles Stanley.
Phil Cross has spent over three decades in Christian Music. He is a Dove Award winner and has received numerous awards as a songwriter and artist. His songs have risen to the very top of the charts both as a writer and artist. Phil currently is active as a songwriter, mentor, producer, and promoter of other artists.
www.philcross.com
Tags:
Cody McVey
,
Donny Henderson
,
gospel music
,
phil cross
,
Rodney Brooks
Posted in
announcements
,
artists
|
Comments Off

on Moving Song About Prayer By Phil Cross
Written by Staff on February 9, 2015 – 10:15 am -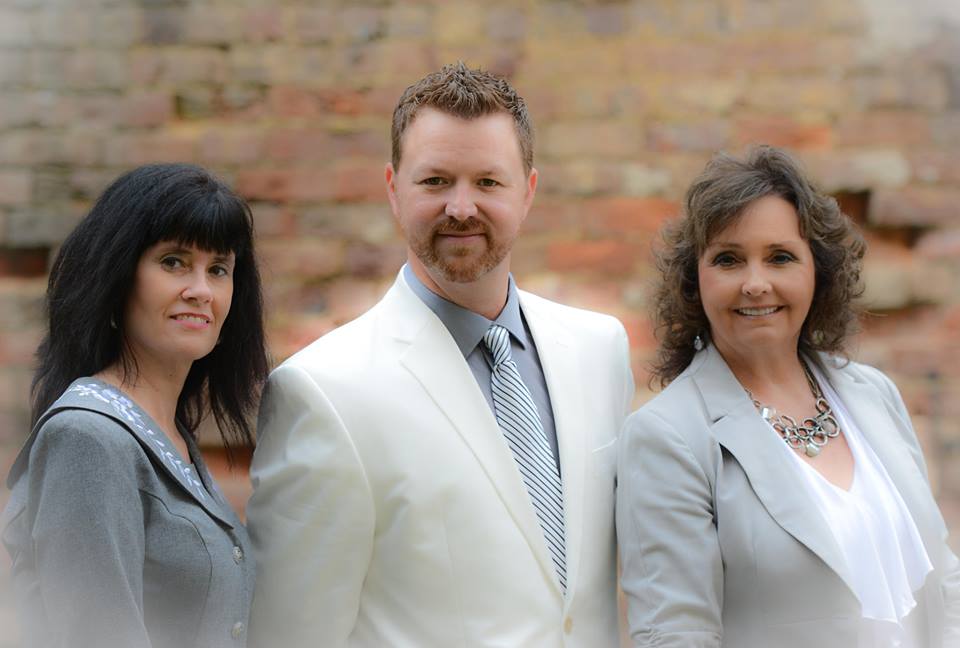 Sacred Harmony is a mixed trio out of Elizabethton, Tennessee who just released a new CD entitled The Champion with songs either written or co-written by Phil Cross, who has mentored the group. You can listen to their music on their website or on Facebook (links below).
We invite you to meet Sacred Harmony as we ask them five fast questions about their group.
Scoops: Tell us about your group. 
SH: Sacred Harmony has been in existence for approximately 15 years, with Janet Weaver being a founding member. It was a quartet until about two years ago when we became a trio. Currently Sacred Harmony is made up of Brian, Janet and Theresa.  We love to sing for Jesus Christ and about him. We are a crossover Southern Gospel trio with a hint of contemporary, praise and worship.
Scoops: What is your current radio single? Why did you choose it?
SH: "He Left No Stone Unturned," written by the legendary Phil Cross. God's will, timing and plan is perfect. He's a meticulous God with great attention to detail, not only in creating the universe and devising a plan for salvation but also in the details of our lives. This song speaks to this in such a vivid way!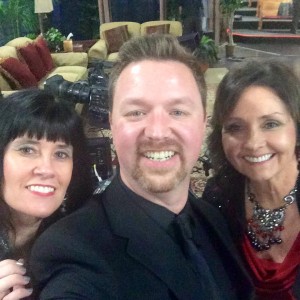 Scoops: Tell us a funny road story.
SH: It has to be when Brian decided he wanted to drive the bus to the second concert of the day and ended up getting it stuck in a ditch before he even made it out of the parking lot. But a good old tow truck pulled it right out and on we went. He has not lived it down and he's now exiled to the back of the bus!
Scoops: Do you have some goals for your ministry for 2015? What are they?
SH: Yes, we are keeping the prayer of Jabez in mind and asking God to expand our territory. We love meeting new people, singing this awesome music and most importantly,
sharing the gospel in song.
Scoops: When out on the road, most groups have a favorite restaurant. What is the Sacred Harmony fave?
SH: Pappasito's!
Thanks to Sacred Harmony for answering our Fast Five! You can find out more about this trio on the web at http://www.sacredharmony1.com/
Or on Facebook at https://www.facebook.com/pages/Sacred-Harmony/131234883570879
Tags:
Christian Music
,
gospel music
,
phil cross
,
Sacred Harmony
,
sgn scoops
,
SGN Scoops Fast Five
,
southern gospel
Posted in
artists
,
christian entertainment
,
sgn scoops magazine
|
Comments Off

on SGN Scoops Fast Five with Sacred Harmony
Written by SGN Scoops Staff on September 13, 2014 – 9:33 am -
Pigeon Forge, TN, noted for it's beautiful Smoky Mountains, family entertainment, and wholesome environment, is beginning to be known as the center of Southern Gospel Music so it's appropriate to
be the home for the ANNUAL PATTERSON PROMOTIONS HOMECOMING!
This year's Homecoming included a Talent Search, Morning Devotions by Wanda Osborne, an Artist Seminar presented by Phil Cross, plus two days and nights of Gospel Music, Christian entertainment and fellowship featuring regional and nationally known Artists. The lineup included The Hoskins Family, Ann Downing, The Dunaways, Tim Livingston, The Pruitt Family, Sharron Kay King, Phil Cross, The Wilbanks, and many more. The emcees were the incredible and hilarious Tim Lovelace and Sue and Jeff Duffield.
Pauline Patterson, founder of the event, has a genuine love for people and a passion for spreading the Gospel through Southern Gospel music. In 2005, she ventured into the world of promoting Southern Gospel music to radio. Nine years later she is recognized as a leading promoter of the genre.
Pauline says, "What a time we had at our 2nd Annual Patterson Homecoming! The Spirit filled the auditorium! The artists that took part in this year's event added so much to its success. I'm proud to say that we work with some of the best men and women of God in the Southern Gospel Industry! They are the cream of the crop. God has truly blessed Patterson Promotions through the years to work with some awesome ministries. If you didn't make it this year, hopefully you can be with us next year. Lord willing, we will do it all over again!"
Make plans now to join us for the 3rd Annual Patterson Promotions Homecoming  which will be held at the Music Road Hotel in Pigeon Forge, TN on Thursday and Friday, May 14-15, 2015. An afternoon showcase of artists will be added for next year. There is no admission charge; it is supported by contributions of individuals and sponsors.
www.pattersonpromotions.com or www.southerngospeltimes.com
Tags:
Ann Downing
,
phil cross
,
sharron kay king
,
Southern Gospel Music
,
Southern Gospel News
,
The Dunaways
,
The Hoskins Family
,
The Pruitt Family
,
The Wilbanks
,
tim livingston
Posted in
announcements
|
Comments Off

on Patterson Homecoming A Success
Written by SGN Scoops Staff on February 7, 2014 – 5:42 pm -
SIGNAL MOUNTAIN, TN FEBRUARY 7, 2014-This weekend's Harmony Road tv features a mix of classic and newer


sounds from Devin Mcglamery, Canton Junction, Phil Cross, The Talley Trio and The Booth Brothers. Videos include the touching  "While I Still Can" from McGlamery, "She Still Remembers Jesus' Name" by the Booth Brothers, Phil Cross with "I Am Redeemed" from his newest Song of a Lifetime project, The Talley Trio with "The
Promise" and a remake of the classic Southern Gospel hit "Wouldn't Take Nothing for My Journey Now" from Canton Junction.
This week's program originates from Dugger Mountain Music Hall near Piedmont, Alabama. Dugger Mountain Music Hall hosts regular concerts and produces a television program that airs on many of the same stations as Harmony Road. Dugger Mountain Music Hall part of "Our Father's Arms", an outreach ministry based in the area. More information can be found at www.duggermountainmusic.com
Harmony Road is a weekly Southern Gospel TV program hosted by "Singing News" publisher and Solid Gospel Radio host Les Butler. The program features the best in Southern Gospel music and video. Harmony Road can be found each week on The Heartland Network Sunday mornings at 8:00 Eastern as well as Saturday afternoons on WATC57 in Atlanta. Also the WALKtv network (including ROKU) and www.wmjn29.com. For more information on these and other affiliates you can visit  www.harmonyroadtv.com ,www.watc.tv and www.watchheartlandtv.com.
Other team members include Southern Gospel Musician Cody McVey providing interviews, as well as Roger Spears, Producer and Allan Rhodes, Technical Director.
Tags:
Canton Junction
,
Devin McGlamery
,
Dugger Mountain Music Hall
,
phil cross
,
Southern Gospel Music
,
Southern Gospel News
,
The Talley Trio
Posted in
announcements
|
Comments Off

on HARMONY ROAD TV TO FEATURE CANTON JUNCTION, BOOTH BROTHERS, DEVIN MCGLAMERY
Written by SGN Scoops on November 5, 2013 – 12:28 pm -
Pigeon Forge, TN.(November 5, 2013) – SGN Scoops and Creekside Gospel Music Convention was proud to present the 2013 Diamond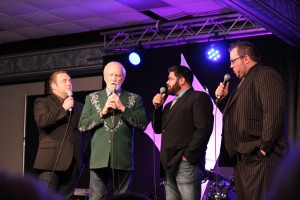 Awards on Tuesday, October 29, 2013 at the Smoky Mountain Convention Center in Pigeon Forge, Tennessee. The gala celebration was hosted by Tim Lovelace and included appearances by Doyle Lawson and Quicksilver, Larry Ford, Jeff and Sheri Easter, Gerald Crabb and many others. The evening was also filmed by WATC, Channel 57 of Atlanta, Georgia, to be aired at a later date.
Rob Patz, CEO of Coastal Media Group and publisher of SGNScoops, commented, "The Diamond Awards are always a special time of honoring the Gospel artists that fill our world with the music we love," said Patz. "It's great to take this opportunity to thank them and to be able to share the ceremony with fans across the nation and the world by internet. We are grateful to Tim Lovelace, our special musical guests and to WATC for  recording the Diamond Awards. We had a great time at the ceremony and we hope everyone will tune in and watch!" The airing date of the Awards will be announced shortly.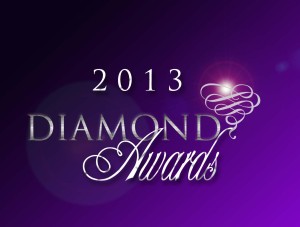 The 2013 Diamond Award Winners Are:
J.D. SUMNER LIVING LEGEND AWARD: Squire Parsons
MIXED GROUP OF THE YEAR: The Isaacs
QUARTET OF THE YEAR:Ernie Haase and Signature Sound
TRIO OF THE YEAR: Booth Brothers
DUET OF THE YEAR: Aaron and Amanda Crabb
FEMALE SOLOIST OF THE YEAR: Sheri Easter
MALE SOLOIST OF THE YEAR: Jason Crabb
SUNRISE AWARD: Morgan Easter
SONG OF THE YEAR: I Want To Be That Man – Brian Free & Assurance
ALBUM OF THE YEAR: Love Is Stronger – Jason Crabb
CHRISTIAN COUNTRY GROUP OF THE YEAR: Jeff & Sheri Easter
CHRISTIAN COUNTRY FEMALE ARTIST OFTHE YEAR: Christy Sutherland
CHRISTIAN COUNTRY ALBUM OF THE YEAR: Love Is Stronger – Jason Crabb
ANTHONY BURGER INSTRUMENTALIST OF THE YEAR: Gordon Mote
DOTTIE RAMBO SONGWRITER OF THE YEAR: Gerald Crabb
BLUEGRASS GOSPEL ARTIST OF THE YEAR: Doyle Lawson & Quick Silver
VIDEO/DVD OF THE YEAR: Pure & Simple – Gaither Vocal Band
FAVORITE ARTIST WEBSITE: Jason Crabb
FAVORITE INDUSTRY WEBSITE: Gospel Music Today
PAUL HEIL AWARD (Broadcasting): Ken & Jean Grady- Gospel Music Today
CHRISTIAN COUNTRY MALE ARTIST OF THE YEAR: Guy Penrod
LOU HILDRETH AWARD: Matthew Dudney
PUBLISHER'S CHOICE AWARD: Tim Lovelace
About Creekside Gospel Music Convention: Creekside Gospel Music Convention was held at the Smokey Mountain Convention Center, Pigeon Forge, Tennessee from October 28 through 30, 2013. The CGMC is presented by SGN Scoops and Coastal Media Group at Pigeon Forge and is the home of The Diamond Awards and other special events. For more information on Creekside Gospel Music Convention visithttp://www.creeksidegospelmusicconvention.com/
About SGNScoops: SGNScoops Digital is a fully-downloadable monthly magazine that exists to promote the gospel by unveiling what is intriguing and real about Southern Gospel and Christian Country music. SGNScoops offers music news and views as well as concert and book reviews, inspirational articles and features reaching beyond our gospel music world. SGNScoops is the home of the Diamond Awards, a fan-based annual awards program recognizing the best in Southern Gospel and Christian Country music.  SGN Scoops is always digital, always free. For more information: https://www.sgnscoops.com/
Tags:
Channel 57
,
Creekside Gospel Music Convention
,
diamond awards
,
Doyle Lawson & Quicksilver
,
gerald crabb
,
Jason Crabb
,
jeff and sher easter
,
Larry Ford
,
phil cross
,
Pigeon Forge
,
rob patz
,
Southern Gospel News
,
Tim Lovelace
,
WATC
Posted in
announcements
|
Comments Off

on 2013 Diamond Award Winners Announced At Creekside Gospel Music Convention
Written by SGN Scoops on October 28, 2013 – 11:48 am -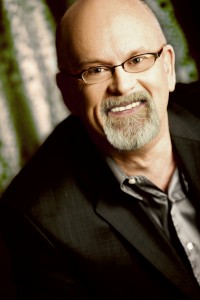 Pigeon Forge, TN (10-28-2013) Coastal Media Group welcomes legendary songwriter, Phil Cross to the Diamond Awards on Tuesday, October 29 in Pigeon Forge.  Cross will be performing during the 22nd Annual Diamond Awards in addition to Gerald Crabb, Doyle Lawson and Quick Silver, The Easters and more.  Phil Cross is a Diamond Awards final nominee for "Songwriter of the Year."
"It is a special honor to be nominated for "Songwriter of the Year" because the Diamond Awards are fan voted," Cross stated.  "It is an honor to be nominated and to also sing on this year's awards program. I'm looking forward to a time of good music and fellowship with great friends."
Owner of Coastal Media Group and SGNScoops Magazine, Rob Patz commented, "Our industry has been blessed for many years by the music of Phil Cross.  He is a truly a  legend.  We are very excited to have him perform on this year's Diamond Awards Show."
Editor of SGNScoops Magazine, Rhonda Frye added, "The music of Phil Cross has literally reached around the world.  I respect Phil for his musical accomplishments, but also for how he mentors and encourages others.  He is a great friend to many and we're thrilled to have him singing on this year's program."
The Diamond Awards Show will be held at the Smoky Mountain Convention Center in Pigeon Forge, Tennessee at 8:30 pm.  Tickets to the event are free, but reserved seating is encouraged.  Channel  57 out of Atlanta will be taping the program to be aired at a later date.  For more information about the Diamond Awards email Rob Patz at rob@sgnscoops.com or Rhonda Frye at rhonda@sgnscoops.com.
About Phil Cross
Phil Cross is known as a one of today's most anointed Christian music artists and is highly regarded as a composer, singer, and speaker. He began using his God-given musical talents as a teenager and has been writing songs since 1983.  Brought up in a Christian home by loving parents, Phil has truly been blessed with a marvelous life in service to God.
God has miraculously brought Phil Cross to a place of prominence in music ministry.  He has long been known as one of today's finest composers. He has received many of Gospel music's highest honors including Dove Awards, Song Of The Year, and Songwriter Of The Year honors.  Although he has gained recognition as a composer and a singer, and has had a great deal of success as a musician, Phil has remained genuine and sincere. His strongest desire is to let everyone know that God is on their side and He has an incredible plan for their lives.
Some of Phil's notable compositions include: "I Am Redeemed," "Champion of Love," "One Holy Lamb," "Yes I Am," "When I Get Carried Away" and many more.
Tags:
Coastal Media Group
,
diamond awards
,
gerald crabb
,
phil cross
,
Phil Cross Productions
,
Rhonda Frye
,
rob patz
,
Southern Gospel News
Posted in
announcements
|
Comments Off

on Phil Cross To Perform At 2013 Diamond Awards