Written by SGN Scoops Staff on October 6, 2020 – 11:19 am -
Daywind Records along with Daywind Music Publishing is thrilled to announce the re-signing of Karen Peck & New River (KPNR). The 5-time GRAMMY®-nominated and multiple Dove Award-winning group is celebrating its 14th year with Daywind as it prepares to enter its 30th year in ministry this coming January.
Karen Peck Gooch found her start in Southern Gospel with the Rex Nelon Singers for nearly a decade during which time she earned her first GMA Dove Award as well as her first of 11 consecutive Singing News Fan Awards for Favorite Soprano. In January 1991, Karen teamed up with her husband, Rickey Gooch, and her sister, Susan Peck Jackson, to form Karen Peck & New River. The incredible group of talented singers and musicians currently consists of Karen Peck Gooch, Susan Peck Jackson, Grant Gibson, Kari Gooch, and Matthew Gooch.  The group has traveled all over the world proclaiming the Gospel of Jesus Christ.  In recent years, Karen has added songwriting to her talents, penning several #1 radio hits in the genre.
The latest album from KPNR, Lift His Name, marks the group's eighth studio album with Daywind Records.  Released at the beginning of 2020, the album features the hit song "The God I Serve" and the latest single "Made Right," an anthem for these times.
"Susan, Rickey, and I started KPNR in 1991," recalls Karen Peck Gooch. "Over the years, one of the greatest decisions that we have ever made was when KPNR signed an exclusive contract with Daywind Music. From the day we partnered together, the Lord began working miracles within our music and ministry. Because of the songs that came our way, doors started opening. We have always prayed that if He opens the doors, we will go. The Lord has allowed us to do things beyond our wildest dreams. And He continues to bless. We are honored and grateful to continue this incredible journey with our Daywind team. Special thanks to Dottie Leonard Miller, Ed Leonard, Rick Shelton, Dusty Wells, and everyone at Daywind for believing in KPNR. The future is bright and together we are committed to reaching the world for Jesus Christ."
"We are absolutely thrilled and honored to be able to continue our long time relationship with Karen Peck and New River with the signing of this new contract," says Dusty Wells, director of artist and label relations for Daywind Music Group. "Karen, Susan, Grant, Matthew, Kari and Rickey have been such an integral part of our Daywind family for years and together we have created some amazing award-winning music and wonderful memories.  We cannot wait to see all what God has in store for the future. Our team believes in KPNR and we are committed to walking alongside them into this next phase of ministry and music.  We love Karen's heart, passion, and vision and are honored to be a part of the journey."
Daywind Records is home to an award-winning roster of artists, including Adam Crabb, Amber Nelon Thompson, Blackwood Brothers, Crabb Family, Brian Free & Assurance, Greater Vision,  Jim & Melissa Brady, Joseph Habedank, Legacy Five, Mark Lowry, Michael Booth, Michael English, Nelons, Riley Harrison Clark, Tribute Quartet, and Wilburn & Wilburn. Daywind is distributed to retail through New Day Christian Distributors and the Orchard, covering all major physical, digital and streaming outlets.
Tags:
Karen Peck & New River
,
Southern Gospel News
Posted in
announcements
|
Comments Off

on Karen Peck & New River Signs Long-Term Recording and Publishing Agreement with Daywind Music Group
Written by scoopsnews on October 1, 2020 – 8:46 am -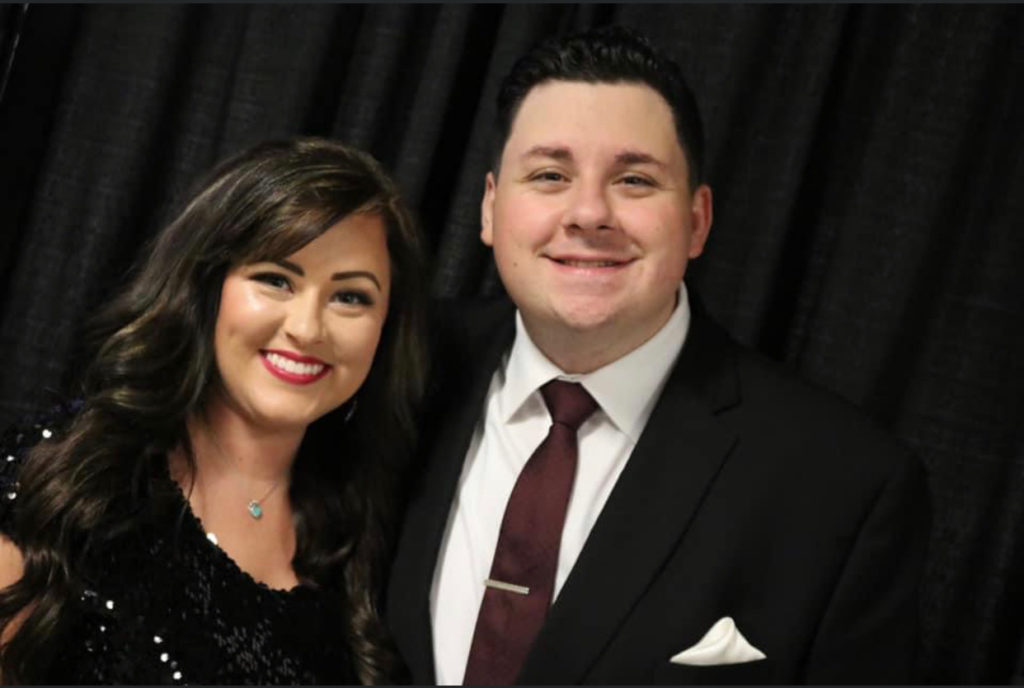 Pray for Jared Stuffle today. He is having surgery to remove part of his colon.
This post from his wife Lindsay yesterday…
If everyone could stop and say some prayers for us the next couple of days, mainly for Jared Stuffle.
We went for his pre op appointment for his upcoming surgery to have part of his colon removed and they have changed the surgery from originally October 12th to now having it Thursday, October 1st.
He will have to stay in the hospital a couple of days but we are praying for a full recovery and that he won't have any other diverticulitis flare ups!!
ups!!
ups!!
We appreciate your prayers!!
Please continue to keep Jared and his family in your prayers.
Tags:
Jared Stuffle
,
Southern Gospel News
Posted in
announcements
|
Comments Off

on Prayers For Jared Stuffle
Written by SGN Scoops Staff on September 28, 2020 – 12:46 pm -
NASHVILLE, Tenn.—Grammy® Award-nominated, Dove Award-winning Gospel music family group The Nelons return October 2 with Peace At Last, their first new studio recording in two years. Comprised of Kelly Nelon Clark, Jason Clark, Amber Nelon Kistler and Autumn Nelon Clark, the Gospel Music Hall of Famers' forthcoming 13-song collection also marks their new long-term partnership with Daywind Records.
 
Produced by Jason Clark and Dove Award-winner Wayne Haun, Peace At Last features nine songs co-penned by Clark and six by Haun, along with contributions from acclaimed writers Tony Wood, Joel Lindsey, Kenna West, Michael Boggs, and Reba Rambo and Dony McGuire, among others. The recording reflects the group's influences across Gospel, country and Americana genres, while featuring the signature vocals and family harmonies that have been their trademark for more than three decades.
Highlights of Peace At Last include the new single and video, "Jordan," an infectious barnburner featuring Autumn Nelon Clark on lead. Amber Nelon Kistler's country-tinged vocals deliver the gentle ballads "Grace Ain't Fair" and "If God Pulled Back The Curtain," while Kelly Nelon Clark's soothing alto is instantly recognizable on the anthemic title-cut, as well as the folksy "Patience of Job." The cinematic "Still Free," drawing from the biblical accounts of Daniel in the lion's den, and Meshach, Shadrach and Abednego in the furnace, exhorts believers to walk in freedom and confidence. And bringing the collection full circle, "Pilgrim" reflects the group's lauded southern gospel heritage. 
"We believe God knew these songs, these stories, the Truth they tell and the Hope they give, would need to be heard at such a time as this," said Kelly Nelon Clark. "When I see tears of lonely people, I remember 'Two Are Better Than One.' When the news is filled with stories of hate and division, I relisten to 'Wish We All Could Remember.' And when I'm gripped with fear and doubt, I imagine 'If God Pulled Back The Curtain' to my heavenly home. We can know peace­—Peace At Last—because we know Him. I don't believe we have ever recorded a more important or timely collection of songs."
"When Tony Wood and I began to write 'Peace At Last,' we had no idea what 2020 would hold," remembers Jason Clark. "For me personally, the year has included months of recuperation from both heart surgery and emergency knee surgery. Not to mention the pandemic and all the other challenges our country and world have had to face. We want these songs to remind listeners—and ourselves—that although times may be a little different, a little harder, we are going to make it! God hasn't forgotten us, and He will never let us walk in the valley alone. 'There's a better day—a' coming children—there will be peace at last.'"
"All of us at Daywind Records are absolutely thrilled to stand in partnership with our friends The Nelons as we enter into a new long-term agreement," said Dusty Wells, Director of Artist and Label Relations, Daywind Records. "Kelly, Jason, Amber and Autumn have been treasured members of our Daywind family for years. We believe in The Nelons: their music, their ministry, what they are called to do, and all they represent. We also believe that Peace At Last is a career album for them, and will be a favorite for many years to come. This is just the beginning of wonderful new opportunities for The Nelons and Daywind Records."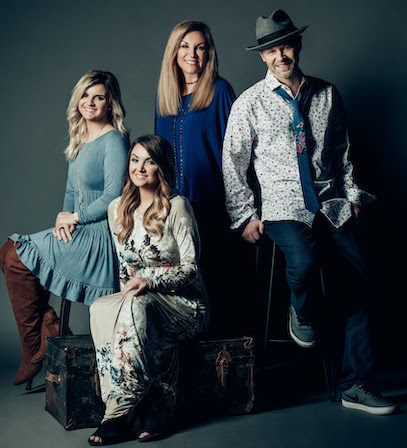 Inducted into the Gospel Music Hall of Fame in 2016, The Nelons have been one of Gospel music's best-loved families for nearly four decades. The group has been nominated for three Grammy® Awards; received seven Dove Awards, 14 Singing News Fan Awards, a Silver Angel Award, a People's Choice Silver Telly Award, and a New York Film Festival Award. The Nelons have recorded more than 35 albums, amassing over 20 Top 5 southern gospel radio singles, including such classics as "We Shall Wear A Robe and Crown," "Come Morning," "O For A Thousand Tongues" and "Thanks." They have frequently been featured on the best-selling Gaither Homecoming recordings and videos, and have performed on the Grand Ole Opry, among other historic venues. 
 
The Nelons continue the rich tradition initiated by family patriarch Rex Nelon, father of Kelly Nelon Clark, who began his legendary career when he joined Gospel Music Hall of Fame members The LeFevres in 1957. The group eventually became known as The Rex Nelon Singers before changing their name to The Nelons in 1982. Through the decades, The Nelons' polished harmonies and performances, and their anthology of timeless songs, have helped to expand the audience for Gospel music around the world.
Tags:
Southern Gospel News
,
the nelons
Posted in
announcements
|
Comments Off

on THE NELONS FIND PEACE AT LAST OCTOBER 2
Written by scoopsnews on September 25, 2020 – 10:14 am -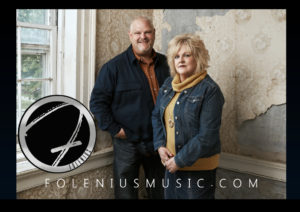 Ellisville, MS (9-25-2020) Vonda Easley and  Hey Y'all Media announce agreement of radio promotions with very talented trio, FOLENIUS.
The newest member to form the trio is Wayne Morphis.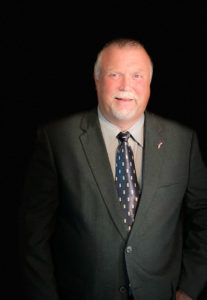 Group owner David Folenius shared earlier this month, "When my wife, Lisa, and I started this ministry, we planned to operate as a duet.  Little did we know that God had another plan, and we could not be more thrilled about it.  It is amazing to look back and see how God has orchestrated every detail.  Wayne possesses a seasoned, rich baritone voice that really rounds out our sound.  From the first time we sang together, everything immediately clicked.  You don't have to spend much time with Wayne to sense his love for Christ, or to recognize his sincerity and passion to reach the lost and encourage believers, which makes him the perfect fit for Folenius."
Vonda Armstrong, owner of Hey Yall Media adds, " I am excited to work with this gifted trio!  God is doing something special here and I am honored to be a part."
Be watching for the group's first single,  to go to radio in mid October.
More information on FOLENIUS: HERE
Check out Hey YALL Media HERE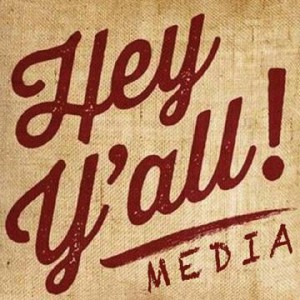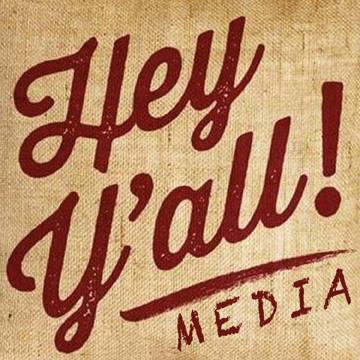 Tags:
FOLENIUS
,
Southern Gospel News
Posted in
announcements
|
Comments Off

on Hey Y'all Media Welcomes FOLENIUS
Written by SGN Scoops Staff on September 17, 2020 – 8:39 am -
HENDERSONVILLE, Tenn  After seven years, award-winning Singer/Songwriter, Sheri LaFontaine stepped back into Daywind Recording Studio to record her 5th solo album – produced by Dove Award winner, Marty Funderburk and Sheri, herself. The album is set to be released in late November, just in time for Christmas. The CD is titled, "Honest," which Sheri says comes from a deep place.
Sheri stated," This project is a celebration of embracing hope after a season of depression and loss. My Daddy passed away in January of this year. These songs come from a very vulnerable and honest place. that I hope people will relate to and be blessed by. "
Honest is a unique combination of original songs written by Sheri and a few covers, such as the Teddy Huffam's "I'm Rich", Kim Hopper's "Peace in the Midst of the Storm" and Mercy Me's "Greater".
Sheri shares some exciting news about a song that will be coming to radio soon. "The Lord sent me a fun little song at the last minute, that I was able to co write with a friend from South Africa, Frank Naude. It will be the first single from the album and a duet with the amazing, Mitchel Jon ". Most Southern Gospel fans know, Jon, from his days with Three Bridges and his appearances on the Gaither Homecoming videos. https://mitcheljonmusic.com/home
To learn more about Sheri LaFontaine go to www.SheriLaFontaine.com  Sheri's Music is available on iTunes, Spotify, Pandora, Apple, Amazon, You Tube, Napster and many others.
You can Tweet Sheri at  https://twitter.com/SheriLaFontReal
To book Sheri LaFontaine, contact The Covenant Agency by E-mail at 4hymnpromotions@gmail.com or call 812-292-0069
Tags:
Sheri LaFontaine
,
Southern Gospel News
Posted in
announcements
|
Comments Off

on Sheri LaFontaine Back in the Studio
Written by SGN Scoops Staff on September 3, 2020 – 11:13 am -
Exclusive invitation for this Friday night:
An All Night Sing
Featuring
Jason Crabb, The Collingsworth Family, The Martins, Dennis Swanberg, and Dr. Tim Hill
8pm ET / 5pm PT.
Watch online on any device – Registration takes less than 2 minutes.
The concert is FREE but donations are graciously accepted and will go to help Keep the Music Alive!
Register at:  http://www.thrivemediastreaming.com
Tags:
An All Night Sing
,
Southern Gospel News
Posted in
announcements
|
Comments Off

on An All Night Sing – Online Musical Celebration
Written by SGN Scoops Staff on September 2, 2020 – 9:10 am -
NASHVILLE, Tenn.—GRAMMY®-nominated, Dove Award-winning StowTown Records flagship artist Ernie Haase & Signature Sound (EHSS) is set to premiere a new streaming series, "Friday Night Sing," beginning September 11 at 7:00 pm ET. A unique mix of music, memories and special guests, the weekly half-hour show will be free to view on the group's website, as well as via YouTube and Facebook.
"Like everyone else, when much of the U.S. shut down at the beginning of the COVID-19 pandemic, I would wake up each morning with uncertainty and a certain amount of fear," Haase recalls. "After a few weeks of that I said, 'Enough! What can I do to help?' EHSS soon began singing together online, each of us performing from our individual living rooms. That weekly effort caught on so well and the idea for 'Friday Night Sing' was born. Now, this series is our gift to the body of Christ in these uncertain times."
With a new episode debuting each Friday for 16 weeks, the show will be anchored by socially-distanced performances of familiar favorites from Ernie Haase & Signature Sound. In addition, a special guest will be featured on every show, with upcoming appearances slated to include Christian music patriarch Bill Gaither; Dr. Dave Zanotti, president and CEO of the American Policy Roundtable and co-host of the popular radio broadcast "The Public Square"; GRAMMY®-winning cellist Sara Sant'Ambrogio; GRAMMY®-nominated trio the Booth Brothers; and Broadway actor and singer J. Mark McVey, among many others.
"Friday Night Sing" episodes will also be highlighted by never-before-seen footage of Haase's beloved father-in-law, the late George Younce, along with archived performances from the Cathedral Quartet during Haase's tenure with the iconic group.
"We know Christ is the center of all things and on the 'Friday Night Sing' we are going to show the world what that looks like," Haase adds of the show's purpose. "Grace, hope, love, liberty, friendship and all good things have a face, and it is the eternal Christ Jesus our Lord. THAT'S WHY WE SING!"
Since its formation in 2003, Ernie Haase & Signature Sound has become one of the most celebrated quartets in Southern Gospel history. The GRAMMY®-nominated, multi Dove Award-winning group is comprised of Ernie Haase (tenor), Devin McGlamery (lead), Dustin Doyle (baritone) and Paul Harkey (bass). A hitmaker at Southern Gospel radio, EHSS has also earned multiple Gold and Platinum DVD certifications and was recently nominated for a 2020 Dove Award for Southern Gospel Artist of the Year.
For further information, visit erniehaase.com or stowtownrecords.com. Follow the quartet on Facebook, Twitter, Instagram and YouTube.
Tags:
Ernie Haase & Signature Sound
,
Southern Gospel News
Posted in
announcements
|
Comments Off

on MUSIC, MEMORIES AND SPECIAL GUESTS HALLMARK ERNIE HAASE & SIGNATURE SOUND'S 'FRIDAY NIGHT SING'
Written by SGN Scoops Staff on September 1, 2020 – 11:34 am -
Kinston, NC – Just a few short weeks ago,  legendary bass singer and owner of the popular Dixie Melody Boys quartet, Ed O'Neal announced the release of a new memoir, One Old Man Can't Be All That Bad. This past week, O'Neal was joined in his hometown of Kinston, NC, by many family, friends and fans at a book signing, held at Tanglewood Church. The event proved to be a great success and allowed the popular singer the opportunity to visit with members of his home community, as well as others who came to town, specifically for this special occasion.
Within the pages of One Old Man Can't Be All That Bad, O'Neal shares stories from his youth, growing up in Raleigh, NC, as well as how he met the love of his life, Mama Joy, as she was affectionately known to the many alumni of Ed O'Neal University – the group of men who at one time were members of The Dixie Melody Boys. The 84-year old also shares all about the trendsetting DMB Band, who made waves in the mid-80s with their progressive musical stylings, as well as his various business ventures, and the many hijinks he has experienced with the cast of characters he has traveled with during his career.
Ed O'Neal's love for his family, the people he has met through Gospel music, his desire to always present quality music, united with his desire to never compromise his responsibility to spread the Gospel are most evident within the pages of this historical account.
* *
Tags:
Ed O'Neal
,
Southern Gospel News
Posted in
announcements
|
Comments Off

on ED O'NEAL HOLDS BOOK SIGNING IN HOMETOWN
Written by SGN Scoops Staff on August 28, 2020 – 8:42 am -
Nashville, TN  – When The Collingsworth Family gathered in their living room for a Facebook Live concert event, nobody knew just how special that time would be. What started from a heart to raise money for a worthy organization exceeded expectations and culminated in a powerful worship service. Today, they get to share that worship experience with you again. Worship from Home is an intimate, around-the-piano experience with one of America's favorite vocal groups.
On March 29, 2020, The Collingsworth Family decided to livestream a concert from their home to benefit Samaritan's Purse. Just a few days prior, they felt the Lord compelling them to do an online fundraiser and had no idea how far reaching their efforts would be. The day of the event, they made a last-minute decision to record it for archival purposes. The songs they shared were encouraging and calming, something fans so desperately needed, as many states were going into government-imposed lockdowns that very week. Over 600,000 people viewed the online event, and more than $230,000.00 was raised for Samaritan's Purse, which had just sent a relief team into New York City, the epicenter of the COVID-19 pandemic at that time.
The Collingsworth Family was thrilled to see what God had done with their act of obedience. Phil Collingsworth, Sr. shares, "When the cameras began to roll and we watched as our crew started the countdown clock to the moment we went live, we had no way of knowing what God had in store for us that evening. We watched as the number of views topped 200,000 and God's people so generously gave to Samaritan's Purse, but we didn't have a clue what that would set in motion!"
Fans flooded their office with requests for CDs and DVDs of the event. Phil continues, "God knew the event would turn into a recording and now be released nationally. That is the God we serve; One who sees beyond what we can see."
In addition to a newly penned song by Kim Collingsworth, "Joy Is Not Cancelled," their song selections include hymns and classic songs of the faith they had never previously recorded. Distributed exclusively by Sony/Provident, Worship From Home is available at digital and retail outlets worldwide and is sure to be an uplifting addition to your CD & DVD collections.
Tags:
Southern Gospel News
,
The Collingsworth Family
Posted in
announcements
|
Comments Off

on Worship From Home with The Collingsworth Family
Written by SGN Scoops Staff on August 21, 2020 – 11:52 am -
Arden, North Carolina  — Through their family ministry that reaches countries all over the world, The Chitans continue to spread God's word, with songs that bring hope, peace and strength. They once again share this message in their latest song, "Running To Jesus," their third release with Horizon Records.
"Despite hard situations in life, we need to know we can lay down all our problems and run to Jesus. He is the only one who can take our burden, guilt and shame, then change our situation and give us peace," say The Chitans.
Performed with inspired celebration, this song reminds us that each day can begin looking to Jesus for comfort. Kaiziah, Kayandra, Jesse, Jayden and Karlainah each take a turn leading and come together to sing "Running to Jesus." 
Rooted in faith and tradition, The Chitans' music keeps Southern Gospel at the core, while bringing in influences from the family's world-wide travels. And no matter what elements shine through, the Biblical teachings of each song stand out the most.
"Our favorite part in 'Running To Jesus' is, 'I'll love to take you with me, when I'm running to Jesus,'" say The Chitans. "We pray it will bless you as it blesses us."
Listen to "Running To Jesus" HERE.
Tags:
Southern Gospel News
,
The Chitans
Posted in
announcements
|
Comments Off

on The Chitans release "Running To Jesus"