Written by SGN Scoops Staff on October 20, 2020 – 8:57 am -
Goodlettesville, TN – One of Christian's music's leading booking agencies, The Harper Agency has announced plans to coordinate solo tour dates for popular male vocalist, Michael Booth. The agency has enjoyed a close relationship with multi-award winning vocal group, The Booth Brothers, for nearly two decades, and according to Ed Harper, President of The Harper Agency, Michael's decision to schedule solo concerts, in addition to the dates he will continue to work with The Booth Brothers is a natural extension to what has been a very successful career. "We first began representing The Booth Brothers back in the fall of 2003.  They have always been a vital part of our agency's family of Christian artists.  Our agency has been honored to assist  in  taking their music to all corners of the US and other countries. It's been a great journey for many years to be a part of the growth of their music ministry, and we are thrilled to have the opportunity to represent Michael as he embarks upon his solo career."
Harper states that his Agency will begin to schedule solo dates for 2021 and that the decision comes on the heels of Michael's solo recording, "Dear Yesterday," released by Daywind Music Group. "Beginning in 2021, The Booth Brothers will be traveling a couple weekends each month, which allows us the opportunity to schedule Michael during the weekends The Booth Brothers are off," Harper explains.
"Once The Booth Brothers' schedule was mapped out," Michael Booth states, "I asked The Harper Agency to fill the remaining opportunities with solo programs.  I am grateful for The Harper Agency's ability to keep The Booth Brothers schedule and my solo schedule balanced and purposeful."
Since bursting onto the Gospel music scene nearly three decades ago, The Booth Brothers have enjoyed tremendous success. Awards and hit songs have flowed their way in bunches, including honors for Song of the Year, Album of the Year, Trio of the Year and Male Group of the Year, just to name a few. Michael has become a fan favorite over the years, delighting audiences night after night with rich tenor vocals and delightful, quirky humor.
In addition to scheduling solo events for Michael, Harper is also excited to announce that a select number of events will be packaged with the musical husband/wife team of Jim and Melissa Brady, long-time friends of Michael, who were a part of the Booth Brothers' ministry for 14 years. "An added bonus to my solo dates is the opportunity to share the stage again with my friend and former Booth Brother, Jim Brady, and his wife Melissa," Michael says. "We will each present our program on the first half and come together and collaborate for the second half of the program. It's going to be a lot of fun."
"These three share such a great friendship and The Harper Agency is thrilled that we will be able to offer this package to churches and promoters who will be able to have Michael, as well as Jim and Melissa. " Harper shares. "We feel this will be a truly special evening."
Tags:
Michael booth
,
Southern Gospel News
Posted in
announcements
|
Comments Off

on Harper Agency Announces Plans For Michael Booth To Expand Music Ministry
Written by scoopsnews on October 18, 2020 – 12:26 pm -

The Diamond Awards Show set for October 29th, 2020 in Savannah, Tennessee has been cancelled due to Covid concerns.
"We have been watching the numbers close of cases and they have been rising most everywhere. I am concerned with the gathering of people from different areas of the world together, states Rob Patz, owner of Creekside Gospel Music Convention and The Diamond Awards."
The Diamond Awards will be re-scheduled but at this time no final plans have been made. Please continue to watch for an announcement.
God Bless You all and stay safe.
Rob Patz
You Can Email Me At rob@sgnscoops.com
For more Gospel Music news Read the latest issue of the SGNScoops Magazine HERE.
Download SGNScoops Magazine PDF 
Here
Find SGNScoops Magazine On Facebook 
Here
Listen To Today's Gospel Music 
Here
Tags:
2020 Diamond Awards
,
Southern Gospel News
Posted in
announcements
|
Comments Off

on Diamond Awards Show To Be Rescheduled….
Written by SGN Scoops Staff on October 17, 2020 – 11:38 am -
Michael Davis (President/Owner) of The Dominion Agency has been admitted to Mission Hospital in Asheville, NC, after being taken via ambulance. He is currently in the Pulmonary Unit.
After testing positive for COVID-19 the week of October 5th, 2020, he was seemingly on the mend and regaining his strength. However, he began experiencing shortness of breath. After consulting with his physician, he was instructed to go directly to the hospital. He is being treated for both COVID-19 and double pneumonia.
Michael said, "I am receiving incredible care and so grateful for these amazing caretakers. They are administering the newest prescriptions and following protocols that provide the greatest results."
Please keep Michael, Martha and their family in your prayers. During this pandemic, it is quite difficult not being together. As Michael heals, the qualified staff at The Dominion Agency remains readily available to handle your booking needs.
The Dominion Agency
P.O. Box 1277
Waynesville, NC 28786
828-454-5900
Tags:
Michael Davis
,
Southern Gospel News
Posted in
announcements
|
Comments Off

on Prayers Requested for Michael Davis
Written by SGN Scoops Staff on October 16, 2020 – 8:52 am -
The Southern Gospel Music Association (SGMA) Hall of Fame inducted its 2020 class during this year's NQC Fall Festival. Dottie Leonard Miller, founder, president, and chief executive officer of New Day Christian Distributors and Daywind Music Group; and Dianne Wilkinson, Daywind's renowned, award-winning songwriter, were among those inducted into the SGMA Hall of Fame on Tuesday, September 29.
Daywind artists Karen Peck & New River, Greater Vision, Nelons, Legacy Five, Joseph Habedank, Tribute Quartet, LeFevre Quartet, and Scott Fowler of Legacy Five performed fan-favorite songs to celebrate the occasion.
Dottie Leonard Miller launched New Day Christian Distributors March 1, 1981, with a background of sales and promotion at Calvary Records and Windchime Records. She started by selling Gospel music to Christian retailers across the United States from the garage of her home. Her distribution business developed rapidly and contributed in a significant way to the growth of sheet music, accompaniment tracks, Southern Gospel  music, and unique Christian products.  With New Day firmly established, Dottie expanded in 1987 by creating, with partner Ronnie Drake, Daywind Music Group, the multi-faceted recording, publishing, production, marketing, and distribution company that has become a vital part of the Christian products industry. Countless singers have used Daywind Soundtracks as a ministry tool to share the latest Christian song or standard of the church, and millions more have been touched through the ministries of Daywind's family of artists and songwriters.  Miller belongs to a small group of pioneering female independent business owners or executives to be so honored at this level in any genre of the music industry.
"I am incredibly honored to be included among these wonderful inductees, including the multi-talented songwriter, Dianne Wilkinson," said Miller. "I accept this honor as a vessel through whom God has performed His works."
Dianne Wilkinson has been sharing the message of the Gospel through inspired lyrics and memorable music for more than 40 years. Her songs have been recorded by virtually all of the top Southern Gospel quartets and many other artists during the span of her long songwriting career, which has been blessed with many, many #1 songs. Her songs have received numerous nominations and awards including Singing News Fan Awards, BMI Awards and IBMA Awards. The Cathedrals' classic hit song, "We Shall See Jesus," penned by Dianne was honored at the 1984 GMA Dove Awards for Southern Song of the Year. Wilkinson was recognized by the Southern Gospel Music Guild in 2013 for lifetime achievement, a designation she also shares with Miller.
Both ladies continue to build their legacies in Southern Gospel music as they remain active in the ministry.  Their best is yet to come.
Tags:
SGMA Hall of Fame
,
Southern Gospel News
Posted in
announcements
|
Comments Off

on Daywind Music Group Celebrates SGMA Hall of Fame Inductees, Dottie Leonard Miller and Dianne Wilkinson
Written by SGN Scoops Staff on October 12, 2020 – 9:45 am -
Nashville, Tenn – Popular Southern Gospel group, New Legacy Project, have announced that Hunter Sparkman, their long time lead singer, will be leaving the group at the end of this year.
While the group is sorry to see Hunter leave, they are celebrating with him over the upcoming addition to his family.  He and wife, Stacey, are expecting their first child in January.  It is with great joy that the group support his decision to spend more time with his newly growing family.
Hunter stated "I am so grateful to Rick Price and New Legacy Project for taking a chance on me.  Traveling and singing with my best friends has made me into the man I am now, and that man is so excited to be a father and even more of a husband!  While I am looking forward to the new memories ahead with my family, those made with NLP will not be forgotten."
Hunter has been an integral part of NLP for the past six years.  His incredibly powerful vocal ability and unique sound has helped shape the group into the powerhouse quartet that they are.  He's also been a contributing writer and arranger on many of the group's releases.
Of Hunter's departure, group owner and leader Rick Price says, "it's always a loss when someone leaves the group, especially when they have been part of our lives and ministry for so long.  But we are more than just a group, we are a family.  We know that God has an amazing and awe-inspiring next chapter for both Hunter and for NLP.  It's always exciting to see what He will do."
The group will be auditioning singers over the December/January break, with the intent of bringing a new member on board for the January tour.  Those interested should email a performance video or demo mp3 and headshot to kingdomartistsmedia@gmail.com.  Relocation will not be required for the full-time position.
Tags:
New Legacy Project
,
Southern Gospel News
Posted in
announcements
|
Comments Off

on New Legacy Project Announces Retirement of Lead Singer, Hunter Sparkman
Written by SGN Scoops Staff on October 8, 2020 – 1:05 pm -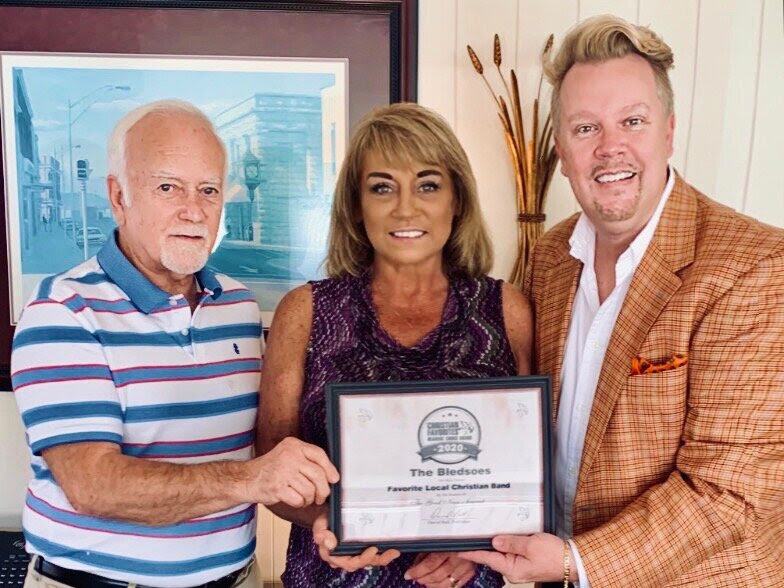 Mt. Airy, NC  – 65 South recording artist, The Bledsoes were recently presented with the prestigious Favorite Christian Music Group Award by The Good News Journal. Readers of the journal, which covers a multi-county area across North Carolina and Virginia, selected the group to receive this year's honor.
The Good News Journal, which has a circulation of approximately 25,000, has been presenting the Favorite Awards for over 25 years, which includes categories such as Favorite Pastor, Church, and Restaurant, just to name a few.
Rodney Bledsoe, owner and manger of The Bledsoes, stated, "It is truly an honor and privilege to receive The Good News Journal's Favorite Christian Music Group award for 2020. For years I remember picking up a copy and enjoying it from cover to cover, so to be included in this year's award line-up of favorites is a wonderful blessing. Our ministry has been heard and received all over the country so to have been chosen by readers in our home area, we are truly grateful and humbled. We wish to thank each and every one of you who thought enough of The Bledsoes to choose us as your favorite Christian group. We desire your prayers as we continue to fulfill our calling."
The Bledsoes' new single, Somebody's Praying For Me, from the project Renewed, is at Southern Gospel radio now.
Tags:
Southern Gospel News
,
The Bledsoes
Posted in
announcements
|
Comments Off

on The Bledsoes Win 2020 Favorite Christian Music Group Award
Written by SGN Scoops Staff on October 6, 2020 – 11:19 am -
Daywind Records along with Daywind Music Publishing is thrilled to announce the re-signing of Karen Peck & New River (KPNR). The 5-time GRAMMY®-nominated and multiple Dove Award-winning group is celebrating its 14th year with Daywind as it prepares to enter its 30th year in ministry this coming January.
Karen Peck Gooch found her start in Southern Gospel with the Rex Nelon Singers for nearly a decade during which time she earned her first GMA Dove Award as well as her first of 11 consecutive Singing News Fan Awards for Favorite Soprano. In January 1991, Karen teamed up with her husband, Rickey Gooch, and her sister, Susan Peck Jackson, to form Karen Peck & New River. The incredible group of talented singers and musicians currently consists of Karen Peck Gooch, Susan Peck Jackson, Grant Gibson, Kari Gooch, and Matthew Gooch.  The group has traveled all over the world proclaiming the Gospel of Jesus Christ.  In recent years, Karen has added songwriting to her talents, penning several #1 radio hits in the genre.
The latest album from KPNR, Lift His Name, marks the group's eighth studio album with Daywind Records.  Released at the beginning of 2020, the album features the hit song "The God I Serve" and the latest single "Made Right," an anthem for these times.
"Susan, Rickey, and I started KPNR in 1991," recalls Karen Peck Gooch. "Over the years, one of the greatest decisions that we have ever made was when KPNR signed an exclusive contract with Daywind Music. From the day we partnered together, the Lord began working miracles within our music and ministry. Because of the songs that came our way, doors started opening. We have always prayed that if He opens the doors, we will go. The Lord has allowed us to do things beyond our wildest dreams. And He continues to bless. We are honored and grateful to continue this incredible journey with our Daywind team. Special thanks to Dottie Leonard Miller, Ed Leonard, Rick Shelton, Dusty Wells, and everyone at Daywind for believing in KPNR. The future is bright and together we are committed to reaching the world for Jesus Christ."
"We are absolutely thrilled and honored to be able to continue our long time relationship with Karen Peck and New River with the signing of this new contract," says Dusty Wells, director of artist and label relations for Daywind Music Group. "Karen, Susan, Grant, Matthew, Kari and Rickey have been such an integral part of our Daywind family for years and together we have created some amazing award-winning music and wonderful memories.  We cannot wait to see all what God has in store for the future. Our team believes in KPNR and we are committed to walking alongside them into this next phase of ministry and music.  We love Karen's heart, passion, and vision and are honored to be a part of the journey."
Daywind Records is home to an award-winning roster of artists, including Adam Crabb, Amber Nelon Thompson, Blackwood Brothers, Crabb Family, Brian Free & Assurance, Greater Vision,  Jim & Melissa Brady, Joseph Habedank, Legacy Five, Mark Lowry, Michael Booth, Michael English, Nelons, Riley Harrison Clark, Tribute Quartet, and Wilburn & Wilburn. Daywind is distributed to retail through New Day Christian Distributors and the Orchard, covering all major physical, digital and streaming outlets.
Tags:
Karen Peck & New River
,
Southern Gospel News
Posted in
announcements
|
Comments Off

on Karen Peck & New River Signs Long-Term Recording and Publishing Agreement with Daywind Music Group
Written by scoopsnews on October 1, 2020 – 8:46 am -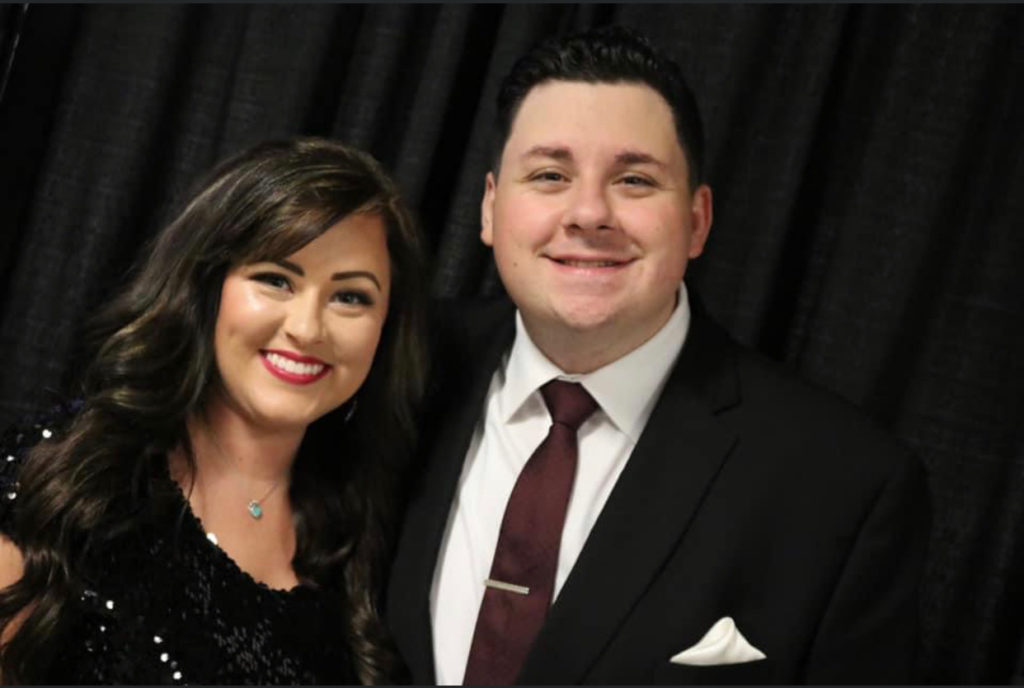 Pray for Jared Stuffle today. He is having surgery to remove part of his colon.
This post from his wife Lindsay yesterday…
If everyone could stop and say some prayers for us the next couple of days, mainly for Jared Stuffle.
We went for his pre op appointment for his upcoming surgery to have part of his colon removed and they have changed the surgery from originally October 12th to now having it Thursday, October 1st.
He will have to stay in the hospital a couple of days but we are praying for a full recovery and that he won't have any other diverticulitis flare ups!!
ups!!
ups!!
We appreciate your prayers!!
Please continue to keep Jared and his family in your prayers.
Tags:
Jared Stuffle
,
Southern Gospel News
Posted in
announcements
|
Comments Off

on Prayers For Jared Stuffle
Written by SGN Scoops Staff on September 28, 2020 – 12:46 pm -
NASHVILLE, Tenn.—Grammy® Award-nominated, Dove Award-winning Gospel music family group The Nelons return October 2 with Peace At Last, their first new studio recording in two years. Comprised of Kelly Nelon Clark, Jason Clark, Amber Nelon Kistler and Autumn Nelon Clark, the Gospel Music Hall of Famers' forthcoming 13-song collection also marks their new long-term partnership with Daywind Records.
 
Produced by Jason Clark and Dove Award-winner Wayne Haun, Peace At Last features nine songs co-penned by Clark and six by Haun, along with contributions from acclaimed writers Tony Wood, Joel Lindsey, Kenna West, Michael Boggs, and Reba Rambo and Dony McGuire, among others. The recording reflects the group's influences across Gospel, country and Americana genres, while featuring the signature vocals and family harmonies that have been their trademark for more than three decades.
Highlights of Peace At Last include the new single and video, "Jordan," an infectious barnburner featuring Autumn Nelon Clark on lead. Amber Nelon Kistler's country-tinged vocals deliver the gentle ballads "Grace Ain't Fair" and "If God Pulled Back The Curtain," while Kelly Nelon Clark's soothing alto is instantly recognizable on the anthemic title-cut, as well as the folksy "Patience of Job." The cinematic "Still Free," drawing from the biblical accounts of Daniel in the lion's den, and Meshach, Shadrach and Abednego in the furnace, exhorts believers to walk in freedom and confidence. And bringing the collection full circle, "Pilgrim" reflects the group's lauded southern gospel heritage. 
"We believe God knew these songs, these stories, the Truth they tell and the Hope they give, would need to be heard at such a time as this," said Kelly Nelon Clark. "When I see tears of lonely people, I remember 'Two Are Better Than One.' When the news is filled with stories of hate and division, I relisten to 'Wish We All Could Remember.' And when I'm gripped with fear and doubt, I imagine 'If God Pulled Back The Curtain' to my heavenly home. We can know peace­—Peace At Last—because we know Him. I don't believe we have ever recorded a more important or timely collection of songs."
"When Tony Wood and I began to write 'Peace At Last,' we had no idea what 2020 would hold," remembers Jason Clark. "For me personally, the year has included months of recuperation from both heart surgery and emergency knee surgery. Not to mention the pandemic and all the other challenges our country and world have had to face. We want these songs to remind listeners—and ourselves—that although times may be a little different, a little harder, we are going to make it! God hasn't forgotten us, and He will never let us walk in the valley alone. 'There's a better day—a' coming children—there will be peace at last.'"
"All of us at Daywind Records are absolutely thrilled to stand in partnership with our friends The Nelons as we enter into a new long-term agreement," said Dusty Wells, Director of Artist and Label Relations, Daywind Records. "Kelly, Jason, Amber and Autumn have been treasured members of our Daywind family for years. We believe in The Nelons: their music, their ministry, what they are called to do, and all they represent. We also believe that Peace At Last is a career album for them, and will be a favorite for many years to come. This is just the beginning of wonderful new opportunities for The Nelons and Daywind Records."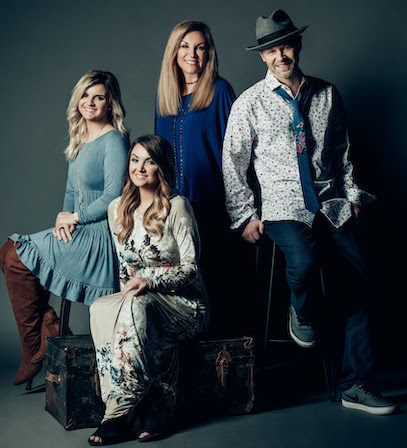 Inducted into the Gospel Music Hall of Fame in 2016, The Nelons have been one of Gospel music's best-loved families for nearly four decades. The group has been nominated for three Grammy® Awards; received seven Dove Awards, 14 Singing News Fan Awards, a Silver Angel Award, a People's Choice Silver Telly Award, and a New York Film Festival Award. The Nelons have recorded more than 35 albums, amassing over 20 Top 5 southern gospel radio singles, including such classics as "We Shall Wear A Robe and Crown," "Come Morning," "O For A Thousand Tongues" and "Thanks." They have frequently been featured on the best-selling Gaither Homecoming recordings and videos, and have performed on the Grand Ole Opry, among other historic venues. 
 
The Nelons continue the rich tradition initiated by family patriarch Rex Nelon, father of Kelly Nelon Clark, who began his legendary career when he joined Gospel Music Hall of Fame members The LeFevres in 1957. The group eventually became known as The Rex Nelon Singers before changing their name to The Nelons in 1982. Through the decades, The Nelons' polished harmonies and performances, and their anthology of timeless songs, have helped to expand the audience for Gospel music around the world.
Tags:
Southern Gospel News
,
the nelons
Posted in
announcements
|
Comments Off

on THE NELONS FIND PEACE AT LAST OCTOBER 2
Written by scoopsnews on September 25, 2020 – 10:14 am -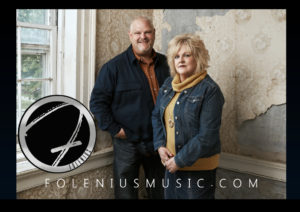 Ellisville, MS (9-25-2020) Vonda Easley and  Hey Y'all Media announce agreement of radio promotions with very talented trio, FOLENIUS.
The newest member to form the trio is Wayne Morphis.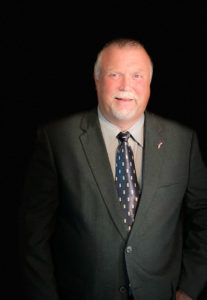 Group owner David Folenius shared earlier this month, "When my wife, Lisa, and I started this ministry, we planned to operate as a duet.  Little did we know that God had another plan, and we could not be more thrilled about it.  It is amazing to look back and see how God has orchestrated every detail.  Wayne possesses a seasoned, rich baritone voice that really rounds out our sound.  From the first time we sang together, everything immediately clicked.  You don't have to spend much time with Wayne to sense his love for Christ, or to recognize his sincerity and passion to reach the lost and encourage believers, which makes him the perfect fit for Folenius."
Vonda Armstrong, owner of Hey Yall Media adds, " I am excited to work with this gifted trio!  God is doing something special here and I am honored to be a part."
Be watching for the group's first single,  to go to radio in mid October.
More information on FOLENIUS: HERE
Check out Hey YALL Media HERE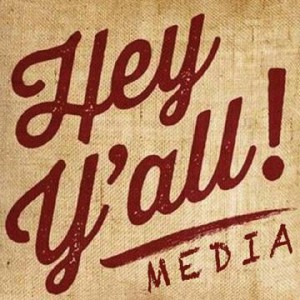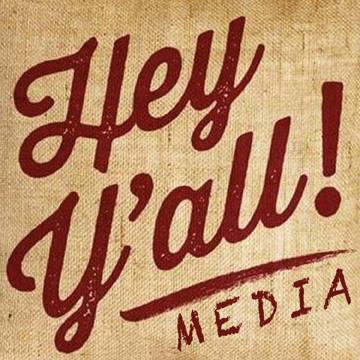 Tags:
FOLENIUS
,
Southern Gospel News
Posted in
announcements
|
Comments Off

on Hey Y'all Media Welcomes FOLENIUS