Written by SGN Scoops Staff on November 12, 2018 – 3:17 pm -
March 2005 was the beginning of 2nd Generation Ministries. Sisters Brenda Denney and Elaine Robinson with Randy Barnes could not have imagined then how God would work and use them to spread the gospel through 2nd Generation and the favor He has shown them. Since then, they have experienced the mighty move of the Holy Spirit, seen souls saved, hearts and lives changed and received numerous emails of healings that have taken place. God is good, and He is always faithful — time and time again!
In October 2017, Elaine felt the Holy Spirit directing her in a new direction that would involve her coming off the road. Beginning January 2019 she will be working alongside her husband, Les Robinson, who pastors Boyd Church of God in Oak Grove, Arkansas. She is excited about what God has in store for this new direction. Elaine may be stepping down from one ministry but she's stepping up to a new one.
Brenda, Elaine and Randy, along with Linda (Randy's wife) and Les (Elaine's husband), have discussed at length the direction they feel the ministry of 2nd Generation is going. With the announcement of Elaine's retirement, it has been decided that the ministry of 2nd Generation will complete this chapter of its ministry and also retire.
"We truly feel this is the direction God is leading us," Brenda Denney said. "We know this may come as a surprise and shock to many, but we truly believe this is God's plan for 2nd Generation. While God is leading us from one ministry, we are excited to see how He will continue to use us as individuals in ministry."
"We love and appreciate all of our faithful friends and family who have supported 2nd Generation Ministries with your prayers, love, attendance and financial support. You'll never know the encouragement you've been to 2nd G," she said. "We also want to thank every pastor and promoter who entrusted 2nd G to minister the gospel in song."
This is not the end for Brenda, Elaine or Randy. It is just a new chapter in this thing called LIFE. Their prayer is and always has been to be in the center of GOD'S will. "No matter what we do, we will continue to be 'On Business For The King,'" Brenda said. 2nd Generation appreciates your prayers during this time of transition.
The final concert for 2nd Generation has not been determined yet. Follow the group on social media for more details as they come. Also, be sure to check their website for the remaining dates throughout this year to see them again in a city near you.
1 Timothy 4:7 – "For I have fought a good fight, I have finished my course. I have kept the faith."
Tags:
2nd generation
,
Southern Gospel News
Posted in
announcements
|
Comments Off

on 2nd Generation To Leave The Road
Written by Staff on April 23, 2017 – 9:55 am -
2nd Generation ministries is on the road this weekend, but this morning they sang as a duet instead as of trio. Brenda Ann Denney had some health issues overnight and is in the hospital today. Her sister, Elaine Robinson, posted on Facebook today:
"Hey all our prayer warriors, need your prayers! 2nd G is in Montana on business for the King and the devil doesn't like that. Brenda Ann Denney was admitted to the hospital early this morning after being taken there by ambulance late last night. We are not sure what is going on in her body but, we know the healer! They will run several tests today. Randy Barnes and I will be ministering this Morning's service but felt it best to cancel tonight's. Please be in prayer for our ministry and for a God report for my baby sis!"
We are praying for 2nd Generation,  Elaine and Randy as they are in the hospital with Brenda Ann today. We pray for a special touch on Brenda and her doctors as well.
For more on 2nd Generation click here.
For more Gospel music news click here.
Tags:
2nd generation
,
Brenda Ann Denney
,
gospel music
,
Prayer
Posted in
announcements
,
artists
|
Comments Off

on Brenda Ann Denney of 2nd Generation needing prayers
Written by scoopsnews on August 24, 2016 – 8:50 am -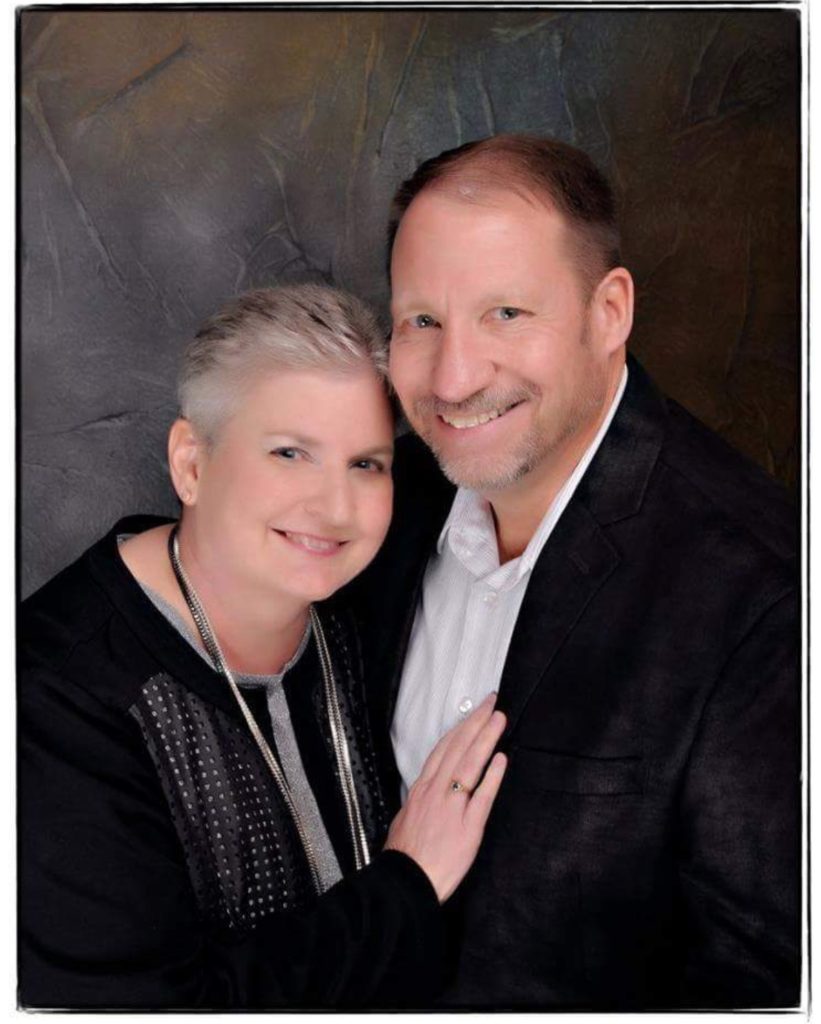 From Brenda Denney ;
HE STILL HEALS THE SICK- Elaine Robinson and I have stood by these two amazing people for the past year and prayed with them, believed with them, encouraged them and telling them over and over that we had placed ALL OUR HOPE in HIM and we are expecting a GOD report on Linda's health.
Linda was scheduled for another year of going through chemo and treatments for lymphoma. BUT GOD!!!!
Today they got the following report- It is official….. The Dr told Linda there is "no evidence of Lymphoma in the bone marrow"!!! PTL!! We are in remission!!
No more cancer… No more chemo…. No more sickness…. IN JESUS NAME!!!!
HE STILL HEALS THE SICK!!!!!!!!!!!!!!!!!!!!!!!!!!!!!!!!!!!!!
Tags:
2nd generation
Posted in
announcements
|
Comments Off

on God is Faithful! Rejoicing with 2nd Generation today….
Written by scoopsnews on August 9, 2016 – 9:21 am -
Oak Grove, AR  – Award-winning mixed trio, 2nd Generation of Oak Grove, Arkansas, is back on the charts with their new album, The Church. These artists are passionate in their delivery of true Southern Gospel songs in their fifth CD since 2005. Produced by Robb Tripp, The Church showcases top writers and highlights original songs as well as tunes from years ago.
Aaron Wilburn and Lee Black wrote, "Mama's Rocking Chair," 2nd Generation's current radio release featuring Randy Barnes, a song which the group says always draws tears from the audience. Elaine Robinson powerfully delivers Kyla Rowland's ballad, "All Our Hope," assuring listeners that Jesus is the only hope for all their needs. Wayne Walters, Misti Morgan/Sue Jones and Rodney Griffin also contributed original songs to this project.
The Church also features five songs from the past. Joel Hemphill's hit, "I Came On Business For The King," is an older favorite sung by Brenda Denney. Denney says, "We wanted to bring the song back because it describes why we do what we do every week. We are on business for the King!"
The artistry and skill of the musicians behind the vocals also makes The Church an enjoyable CD for the Gospel music collector. "We were honored to have some of the top musicians in Nashville playing on this project. Gordon Mote played the piano and keys for us and he is truly amazing," says Denney.
The Church can be purchased directly from 2nd Generation, through their website 2ndgenerationministries.com/home or by contacting them at +1 913-710-5227 or by email at thesecondg@yahoo.com. Follow 2nd Generation on Facebook at www.facebook.com/2ndGenerationMinistries/home
Tags:
2nd generation
Posted in
announcements
|
Comments Off

on New Music from 2nd Generation
Written by SGN Scoops Staff on January 21, 2016 – 12:15 pm -
Oak Grove, AR (January 21, 2016) With every New Year comes a new chapter, new beginnings, and new harvest.  2nd Generation will be experiencing all of these in the coming months. Brenda Denney, one of 2nd Generation's founding members, has announced she is getting married and will be departing the award-winning, popular Gospel trio. The ministry of 2nd Generation will continue to move forward as Brenda plans to minister alongside her new husband, Johnathan Bond of "Young Harmony," after their June 2016 wedding.
"When you pray for God's will, you may never know exactly what that will be," Brenda explains. God has a plan and I want to be in it! The past 11 years of my life have been so rewarding. I've been able to see countless souls saved, and lives changed, all because of being faithful to the call. I will continue to do what God created me to do, as I minister with my husband."
Brenda will be leaving with the blessing of her sister, and other founding member, Elaine Robinson and also group member, Randy Barnes, but the transition is best described as bitter-sweet. "To say I have not shed tears would be a lie," Denney says. "My heart is torn because of leaving my sister's side. We are not only sisters and partners in ministry, we are best friends. We have been together 24/7 for the past 8 years. It will be an adjustment, but I know God has directed my steps and I must follow."
Elaine continues, "God has blessed this ministry and we have seen some mighty moves of God in our services. I can't even begin to tell you how much I will miss stepping on the stage to minister with my sister, but I do not feel that God has released me to retire this ministry. God knows what's ahead and I believe He has just the right person we need."
Randy Barnes adds, "I will miss Brenda a lot, but I am sincerely happy for her. We are anticipating the great things God has in store for 2nd Generation and for Brenda and Johnathan."
Over the past 11 years 2nd Generation has been through many changes. "With every change God has always taken 2nd Generation to a new level," Denney says.  "I can't wait to see what He has planned for these changes, as well.  What I love most about 2nd Generation is that the ministry is and has always been about 'HIM.' I will be watching from the sidelines and cheering on my sissy and Randy Barnes as they do what God created them to do."
There are many dates already scheduled for 2nd Generation in 2016 and they are in the process of scheduling more. Applications and demos are also now being accepted for the available position. For more information, email thesecondg@yahoo.com or call Elaine Robinson at 816-714-9926.  Brenda's final concert date with 2nd Generation will be announced soon. For more information about 2nd Generation, visit http://www.2ndgenerationministries.com.
Tags:
2nd generation
,
Southern Gospel News
Posted in
announcements
|
Comments Off

on Major Changes For Popular Southern Gospel Trio, 2nd Generation
Written by SGN Scoops Staff on August 4, 2015 – 1:20 pm -
Oak Grove, AR The popular trio, 2nd Generation, is asking for prayer support. Linda Barnes, wife of group member Randy Barnes, has been diagnosed with lymphoma. At this time, further testing is being done to determine the stage of the cancer and a treatment plan is being developed.
"Doctors have stated there is no present cure, but we know the Great Physician. He is the ultimate Healer and the One on whom we depend," Randy stated. "We also know He is going to walk through this with us because Joshua 1:9 says, 'Be not afraid, neither be thou dismayed: for the Lord thy God is with thee whithersoever thou goest.'"
"Elaine and I love and appreciate Linda and Randy more than we can say," Brenda Denny added. "We are praying and believing for a GOD report."
For those who wish to follow Linda on this journey, a Caring Bridge page will be set up under lindabarnes2. The link will be published as soon as Caring Bridge has this ready.
As 2nd Generation asks for prayer they are choosing to stand on the Word of God during this difficult time. I John 5:14 says, "And this is the confidence that we have in Him, that, if we ask anything according to His will, He heareth us. And if we know that He heareth us, whatsoever we ask, we know that we have the petitions that we desired of Him."
Tags:
2nd generation
,
southern gospel
,
Southern Gospel News
Posted in
announcements
|
Comments Off

on Urgent Prayer Request From 2nd Generation
Written by Staff on August 4, 2015 – 10:43 am -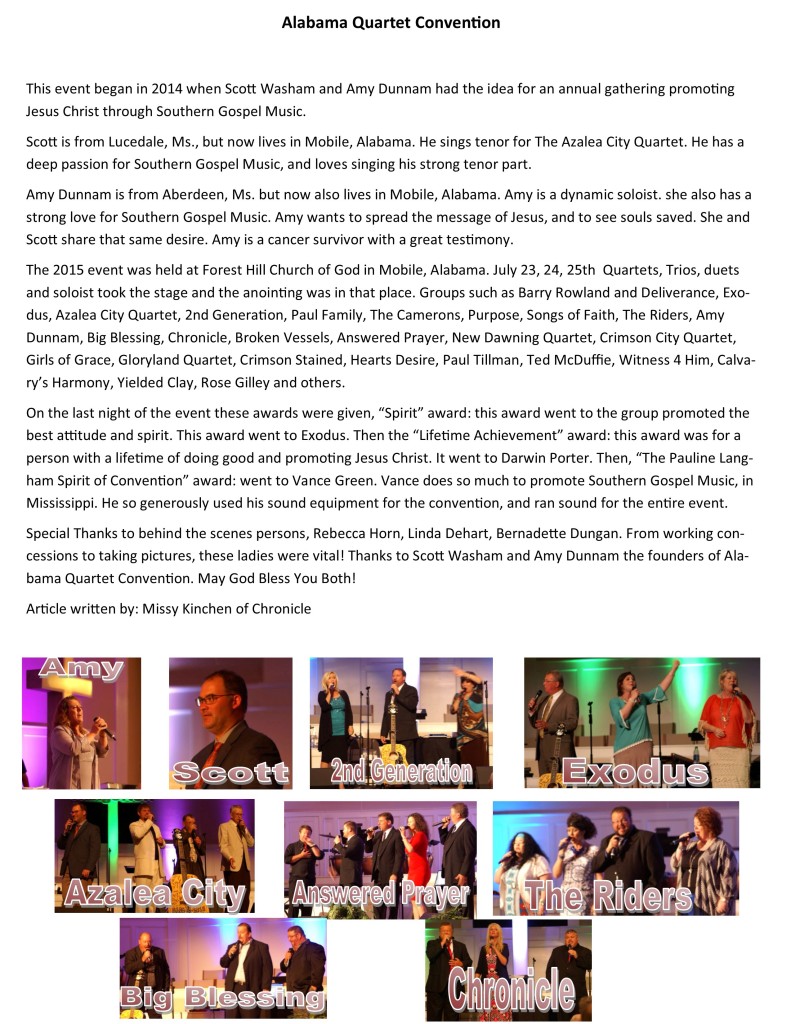 For more Southern Gospel news visit the SGN Scoops Facebook page.
Tags:
2nd generation
,
Alabama Quartet Convention
,
Azalea City
,
Chronicle
,
Exodus
,
gospel music
,
Quartet Music
,
The Riders
Posted in
announcements
,
artists
|
Comments Off

on Alabama Quartet Convention 2015
Written by Staff on July 6, 2015 – 3:23 pm -
SGN Scoops welcomes 2nd Generation to their Fast Five platform! This mixed trio has been around for some time, engaging audiences with their smooth harmonies, light banter and worshipful Gospel music. 2nd Generation's latest project is Soul Searching, to be released later this month. Their current radio single you may have heard is entitled "He Saved Me."
Welcome Elaine, Brenda and Randy to SGN Scoops Fast Five!
SGN:  What is one venue you would like to sing at?
Elaine- There have been many events we have already sung at and experienced. I'm with Brenda, probably a Bill Gaither event.
Randy-There are so many great events, it's hard to choose; but I would love to sing with Triumphant Quartet again, so – their homecoming event! They are a blast to be around!
Brenda- My dream as long as I can remember has been to sing at a Bill Gaither event. Growing up our family, the Singing Greens would attend events like that and I would sit and admire all the groups on the stage and think how awesome it would be to sing on a stage like that, or to know those people. God has blessed us to know many of those people and we call them our friends. God places dreams in our hearts and He doesn't forget them. We believe that we will sing on a Gaither event very soon.
Tags:
2nd generation
,
brenda denney
,
Elaine Robinson
,
gospel music
,
Randy Barnes
,
sgn scoops
,
SGN Scoops Fast Five
,
southern gospel
Posted in
artists
,
christian entertainment
,
Christian interest
|
Comments Off

on SGN Scoops Fast Five: 2nd Generation
Written by Staff on July 1, 2014 – 5:40 am -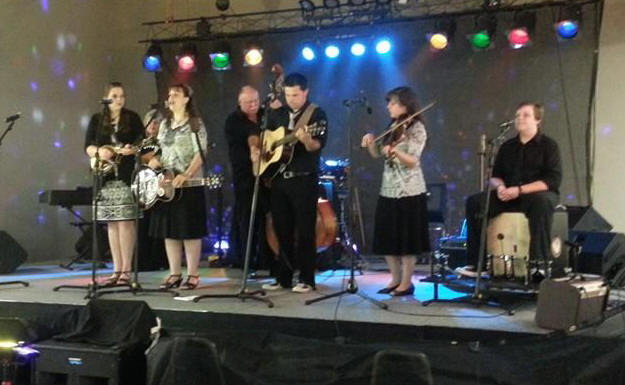 By Missy Kinchen, MSQC history provided by Jason Oxenrider
Many regional groups gather with anticipation to the annual Mississippi State Quartet Convention (MSQC), in a friendly little town called Purvis, Mississippi at the Lamar County Community Shelter Building. The idea of a Convention started when Jason and Pam Oxenrider, after going to the National Quartet Convention, thought it would be nice to have something like this closer to home. They dreamed of a Convention where groups, friends and those eager to hear gospel music could come and bless others with their God given talents.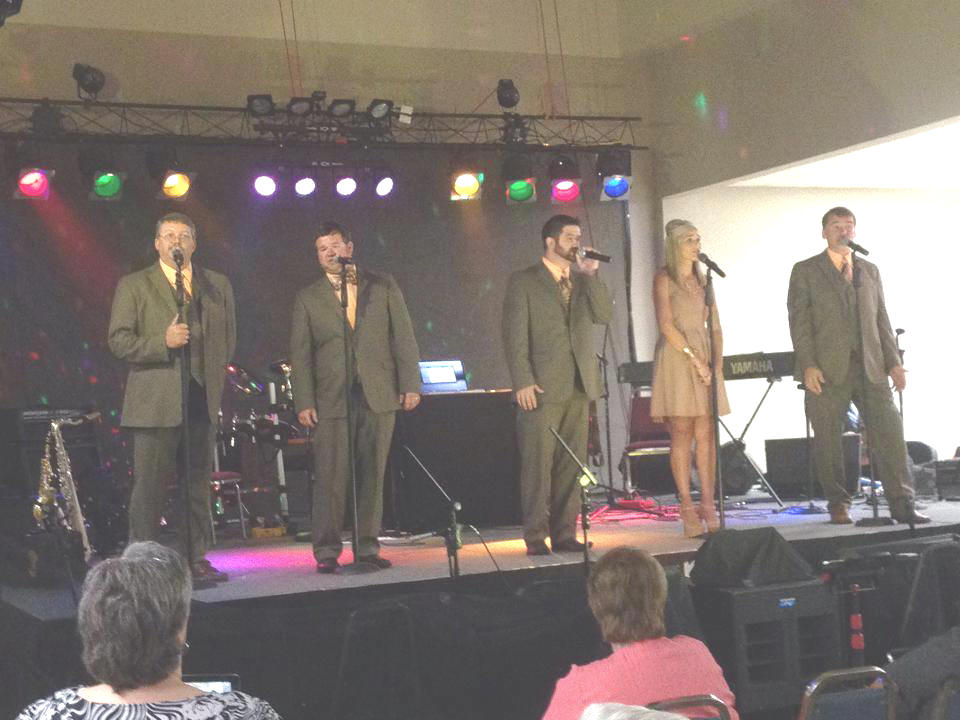 Jason and Pam, who are siblings, prayed about this idea and talked with their father and mother, Barry and Beverly Oxenrider about what they desired to make happen. The excited parents were in agreement with them, and after years of prayer and preparation, held the first MSQC in 2000. The mission statement for MSQC is: "Win the lost and encourage the discouraged, with the atmosphere of praise and fellowship".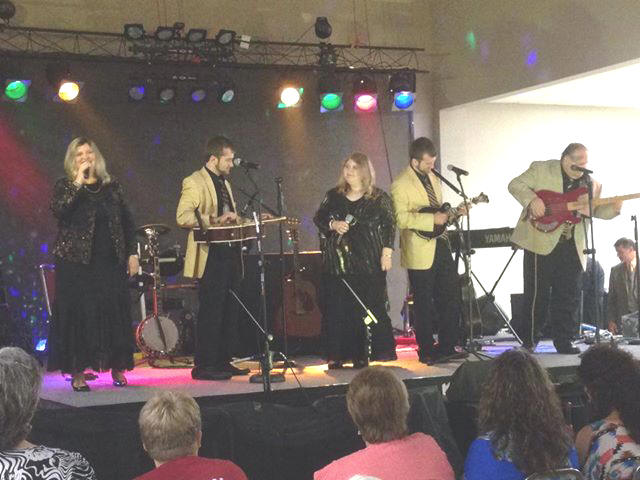 The first MSQC was at The Lamar County Rodeo Arena in Purvis, MS., starting as a one-day event held on a Saturday in October. Over the next two years, a day was added, so by the third year, the Convention was a three-day event. After three years of holding the convention in a dirt floor rodeo arena, the decision was made to move the convention to central Mississippi, an indoor venue.  The convention would then be held over the next six years at The Neshoba Co. Coliseum.
It was during this time that the decision was made to move the Convention from the Fall to the Summer, making it easier for families with kids in school to attend a three-day Convention. After six years in Philadelphia, Ms., with most of the groups being from Mississippi, Louisiana, and Alabama, a decision was made to move closer to the Hattiesburg, Ms. area. Finally MSQC would move to its current location, The Lamar County Community Shelter Building in Purvis, Ms. After 15 consecutive years, many now look forward to this annual June event.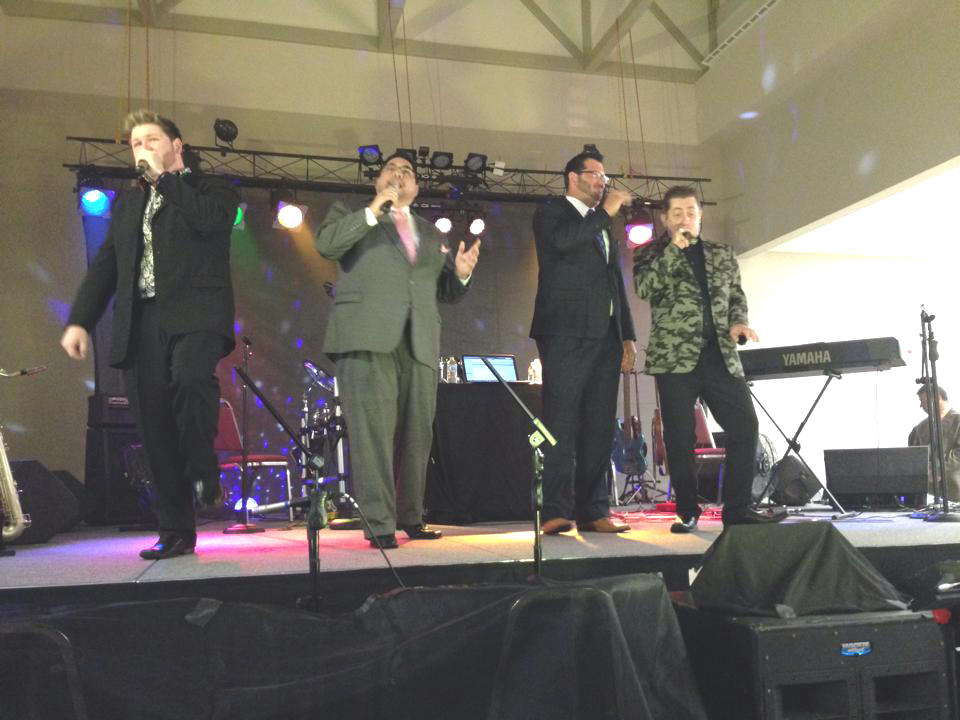 Approximately 30 groups attend each year. Some groups have had chart success in both Christian Voice Magazine and Singing News Magazine.  In years past, national artists such as Triumphant Quartet, The Bowling Family, The Talley Trio, Mark Trammell Quartet, The Perrys, The Dove Brothers Band, The Anchorman, and others have participated. This year the MSQC welcomed artists such as The Omega Quartet, The Paul Family, One More Road, Chronicle and Southern Heritage.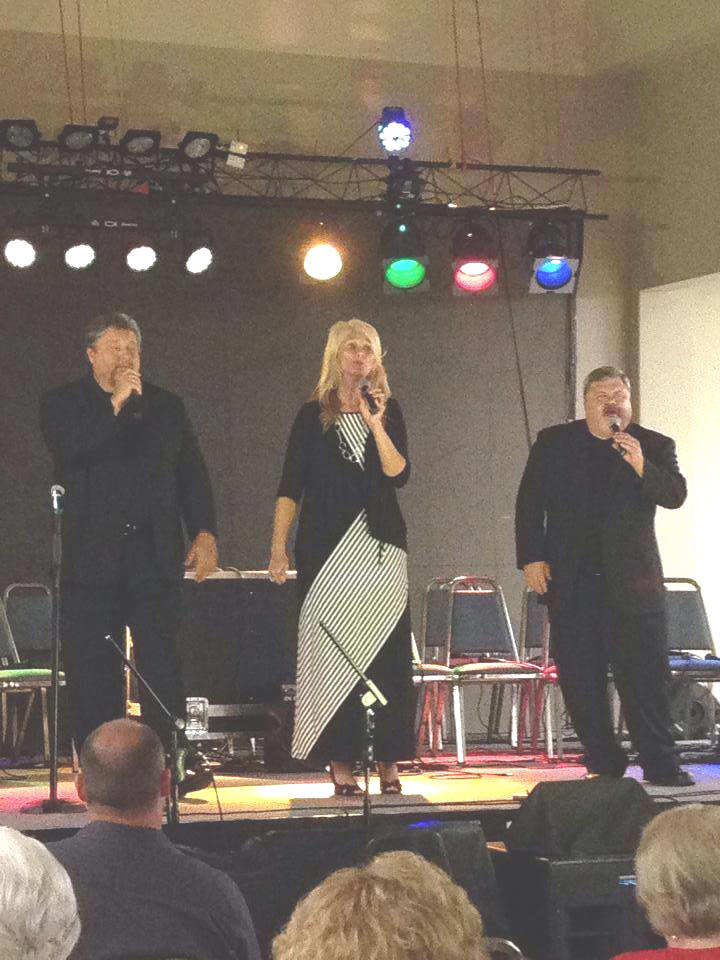 Starting on Thursday, groups perform in a Gaither-Style Homecoming sing-along, with a live band and choir. In the past this time was themed to give tribute to groups such as The Kingsmen and others. This year MSQC honored The Hinsons. Envision a large choir, along with a live band, playing and singing the greatest hits from these gospel legends. The audience is quick to recognize these familiar gospel tunes.
Friday morning at MSQC, starts with a devotional time for any of the ladies desiring to be involved. Mrs. Beverly Oxenrider conducts this study time. Meanwhile, the men go for a time of fellowship and golf. On Friday afternoon, there is an awards ceremony, in which artists and supporters of the convention have selected their favorites, along the lines of The Singing News Fan Awards and NQC Awards. After the ceremony, all of the groups will sing until around midnight.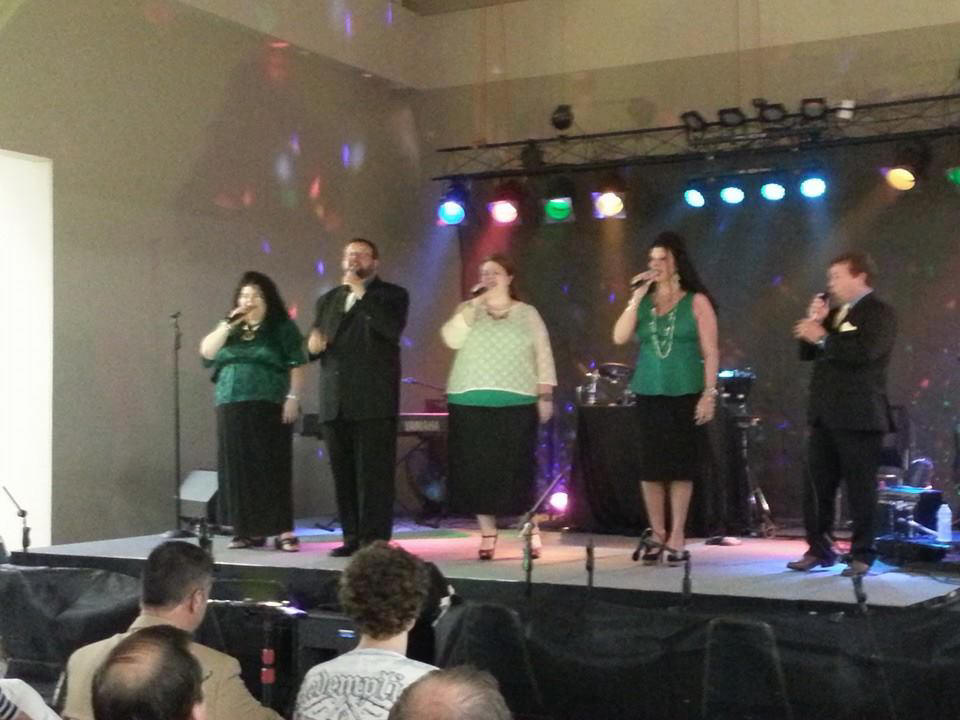 Saturdays at MSQC, the festivities begin with morning showcases. The first showcase is a Bluegrass Pickin' session, followed by The MSQC Band Jam. MSQC is blessed with several great musicians from Bluegrass to Southern Gospel. The last morning showcase is known as Battle of The Quartets, a fan favorite.  All of the quartet group members come on stage and sing the great quartet songs.  There is a mix and match ofmembers from different groups to sing songs and you just never know what to expect during this showcase. This adds excitement, from singers to the audience. By early afternoon on Saturday, the concerts begin and all groups perform until late that night. MSQC ends on Saturday night with the grand finale, where all the groups meet on stage to sing the last song or hymn of the night, then ending with a prayer.
Afterwards, sad that it must come to an end, the groups begin to pack up. They say their goodbyes and reminisce about the last three fun filled days of gospel music, fellowship, and most importantly, praise to The Lord. Groups and audiences leave the convention saying that "their cup is filled" and groups are encouraged to keep on doing what they do.
Next year's Mississippi State Quartet Convention is scheduled for June 11-13, 2015, in Purvis, MS. at The Lamar County Community Shelter. RV sites are available onsite. For more information visit: www.msqca.com  or call 601-466-4343.  See updates for MSQC on Facebook also, at https://www.facebook.com/pages/Mississippi-Quartet-Convention/112756678740409 . (Article written by Melissa Kinchen, MSQC history provided by Jason Oxenrider.)
Tags:
2nd generation
,
Chronicle
,
gospel music
,
Mississippi State Quartet Convention
,
Missy Kinchen
,
Omega Quartet
,
Paul Family
,
Southern Gospel Music
,
Southern Heritage
Posted in
announcements
,
concert reviews
|
Comments Off

on Mississippi State Quartet Convention
Written by SGN Scoops on January 5, 2014 – 7:59 pm -
OAK GROVE, AR. – (January 6, 2014) –Diamond Award winning trio 2nd Generation is excited to announced the addition of Randy Barnes to the trio.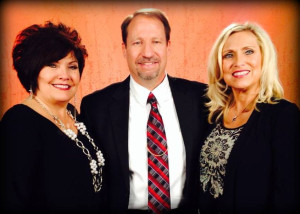 Randy Barnes, originally from Kirksville, Mo., grew up listening to Southern Gospel music, from groups such as the Blackwood Brothers, Statesmen, Jake Hess and the Imperials, Chuck Wagon Gang, and many others.  He began singing in church at a very young age, and would occasionally join his sisters on the platform.  After High School he joined the Air Force and eventually ended up in Louisiana where he attended Oakmont Church of God. There he joined up with a trio traveling from church to church on the weekends.  A career change to law enforcement, and a move to Texas, limited the amount of travel Randy could do, so he sang in his local church as often as he could, but he also continued to sing with local and regional groups.
In 2008 Randy retired and began singing with The Voyagers Quartet out of Little Rock, Ar.  He sang lead for the quartet, and God began opening several doors for the group and for Randy.  During the 4+ years that he sang with the group, he also sang with the legendary Melody Boys Quartet whenever Gerald Williams needed a fill-in!  While singing with the Voyagers, Randy felt God placing a calling on his life to move into a fulltime ministry.  The only question Randy had was where…. Eventually, the answer came; 2nd Generation… The ministry-minded focus of Elaine and Brenda was exactly what Randy was looking for.  Randy says, "We sang together a few times in rehearsal, then a couple of weekend concerts. It felt right, and God was doing some great things in the services!"  "I am honored to be a part of 2nd Generation!"
Randy and his wife Linda have been married for 33 years and have one son, Michael.  They have 2 grandchildren, and as of January 2014…one more on the way!!  They now live in Cabot, Ar.
Randy has several favorite verses; but one of his favorites is: Isaiah 40:31
"But they that wait upon the Lord shall renew their strength; they shall mount up with wings as eagles; they shall run, and not be weary; and they shall walk, and not faint." 
We are so excited about having Randy join 2nd G," mentioned 2nd Generation's Brenda Denney and Elaine Robinson. "We have been through a few changes over the years, but with every change God has taken 2nd G to a new level and we are expecting great things ahead".
2nd Generation is in the process gathering new songs to fit the new trio and will be in the studio recording a new project soon. Until then be listening to Southern Gospel radio for a new 2nd Generation single to be released Jan 2014. All radio promotions are being done in-house for the group, so for more information on how to obtain the new single, please contact 2nd Generation.
Tags:
2nd generation
,
brenda denney
,
Elaine Robinson
,
Southern Gospel News
,
Voyagers Quartet
Posted in
announcements
|
Comments Off

on 2nd Generation Announces Addition of Randy Barnes