Written by Staff on July 24, 2015 – 9:27 am -
Be sure to tune into This Week in Gospel Music with your host, Mickey Bell. This week Mickey talks to the sweet and popular Susan Whisnant about her August plans for surgery.
We really
hope this doesn't take her off the road!
The Lore Family is another family group that is gaining in popularity and radio play. Fayth Lore admits to Mickey that she will be doing more than just singing at the National Quartet Convention this fall. What else will this lovely, young, single lady be doing? Mickey is just bold enough to ask!
Mickey has great music, great features, plus guests Keith Erwin of the Erwins and Rob Patz of SGN Scoops. Find out how the Erwins and Sgn Scoops are teaming with This Week in Gospel Music to give
you a chance to win a week of free tickets to the 2015 National Quartet Convention.
Don't forget to download the This Week In Gospel Music app so you can now hear the new show each week the moment it is uploaded on Thursday. Find the app today on 
www.ThisWeekinGospelMusic.com
We are still adding more stations! Stations can sign up here: bit.ly/stationsignup . Program Directors can check out more information at  www.thisweekingospelmusic.com.
Connect with Mickey Bell on his facebook page here: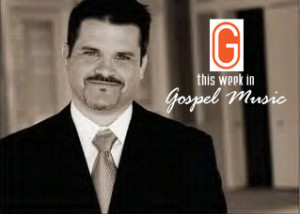 Mickey Bell
Tags:
Christian artists
,
Fayth Lore
,
gospel music
,
Keith Erwin
,
mickey bell
,
rob patz
,
sgn scoops
,
southern gospel
,
susan whisnant
,
The Erwins
,
The Lore Family
,
The Whisnants
,
This Week In Gospel Music
Posted in
announcements
,
artists
|
Comments Off

on This Week in Gospel Music features the Whisnants
Written by Staff on July 8, 2015 – 12:49 pm -
Nashville, TN (July 8, 2015) – Mansion Entertainment recording artists, The Griffith Family, are currently auditioning for a pianist. The Griffith Family are thrilled to add piano to their concerts as they share songs from their latest self-titled recording, as well as their new radio single, "I'm Here Because Jesus Went There." This will be a paid position as the mixed trio's busy schedule takes them across the nation, courtesy of the Gray Dove booking agency. Interested pianists please send your demo recording and biography with photograph to producer81@yahoo.com
For more on the Griffith Family, visit their webpage.
Tags:
Christian artists
,
gospel music
,
Pianist
,
southern gospel
,
The Griffith Family
Posted in
announcements
,
artists
|
Comments Off

on The Griffith Family auditioning for Pianist
Written by Staff on May 28, 2015 – 2:25 pm -
By Jennifer Campbell
Hailing from the southern town of Carrollton, Georgia, the Diplomats Quartet has been sharing the love of Jesus Christ through song for over 30 years.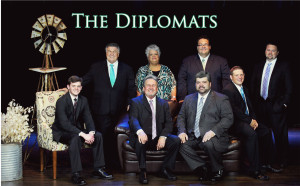 Jimmy Pearson, leader of the group, has literally grown up with music running through his veins. His first memory of Southern Gospel music was when he was four years old, hearing this Heaven-sent music at church. Jimmy's wife Rita Pearson says her first recollection of hearing this music genre was at the Atlanta All Night
Sing at the Atlanta City Auditorium. As you will see, The Diplomats know the value of faith and family. Their heartfelt passion for ministry is crystal clear, coming across through every note they sing and every word they speak. The Diplomats Quartet sings for the Savior.
Jimmy says that his greatest life achievement so far is to have been able to stay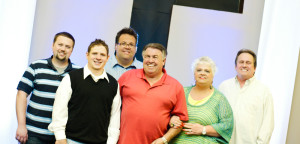 in the ministry for 51 years. Additionally, he and Rita both agree that being compared to the Happy Goodman Family, a ministry that reached a large number of people, is a distinct honor. When Rita sings, "God Walks the Dark Hills" in her powerful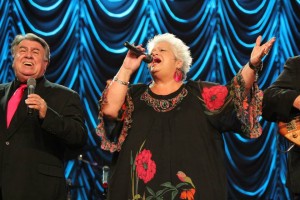 alto voice, it is easy to see why this family group has often been compared to the Happy Goodman Family. Corey Pearson says it's a great honor, but they also have their own special sound. Joe Brown agrees that their influences come from a variety of musical sources. Whether they are singing a Goodman classic or a Diplomats original, they hope to continue serving the Lord and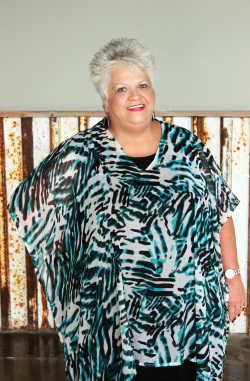 spreading the Gospel through their music ministry for as long as God will allow.
Even though the other members of the group are not blood related, Jimmy says he especially loves the fellowship with the group members. Rita notes the group is like one big family and she enjoys the fellowship on the bus. Along with Jimmy, Rita and their son Corey, vocalist and bandleader for the group, they are joined by bass singer Joe Brown, drummer Zach Flowers, and Jordan Hamby, who plays the guitar, mandolin, and banjo. Corey says he loves making music and being with great friends.
Everyone has role models and mentors who influence them in some way. Rita says her biggest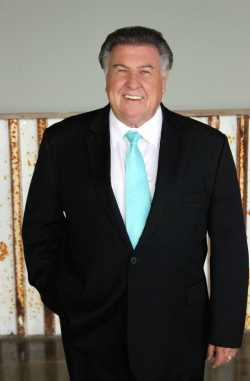 influence musically was her mom. For Jimmy, Les Beasley has been one of his greatest influencers. Their son Corey has been around Gospel music all of his life, thanks to the influence of his parents and many other Gospel greats. He remembers, "The Florida Boys would come to our house before a concert and Les Beasley treated me like a grand kid. He always took time with me as a kid." His parents encouraged Corey's love of music. He says, "Somehow they always found a way to buy me whatever instrument I wanted to learn how to play." These influences on his life have definitely left a lasting impression considering this is his 27th year of ministry. Joe is also a veteran of Gospel Music, with 17 years of ministry under his belt. Like Corey, Joe and Jordan both were influenced by their parents.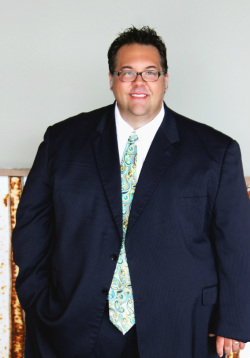 Although Jimmy has the opportunity to travel with his immediate family, he notes that ministry is a 24/7 job. "I try to take advantage of every opportunity I can spend with family," he says.   Rita agrees that she also likes to make the most of the time spent at home with family and friends.
Corey could not do what he does if it was not for the support from home. He says, "My wife Heather and I have been married for 16 years now and we have a precious girl named Audree. She is seven years old now. Her mom and I were able to lead her to the Lord last year. Heather is an amazing, strong woman."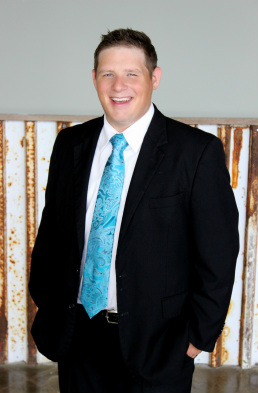 Joe has been traveling with the group for nine years. He said his greatest achievement is his family. "I have been married for 38 years to my beautiful wife Debbie. We have three girls, Jamie, Jennifer and Jessica. I have six grandkids, four boys and two girls. They all understand my ministry and the amount of time it requires. We all make a special effort to enjoy the time spent at home."
Zach's first memory of Southern Gospel music is listening to Charles Johnson and the Revivers on the way to preschool every morning. His dad Stan and mom Sherry ensured that he and his sister Leah Flowers Brown grew up in a loving supportive home. He started playing the drums before his feet would even reach the pedals.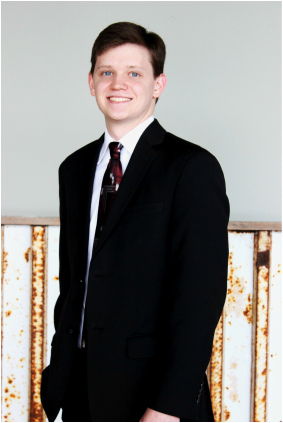 When he is not in his hometown of Villa Rica, Georgia, he plays drums on stage with the Diplomats and even sings a song or two.
Jordan lives in Helenwood, Tennessee. He started traveling on the road with his family, The Singing Hambys, when he was only six days old. The first concert of any kind he can remember was seeing Gold City when he was approximately seven years old. Jordan traveled with the bluegrass group, Lakeside Quartet, before he felt called to travel with the Diplomats. He began playing the guitar when he was 14 years old. Even at his young age, his experience shows. Above all, his heart for Christ is evident in everything he does.
When families travel together on the road the majority of the time, there are bound to be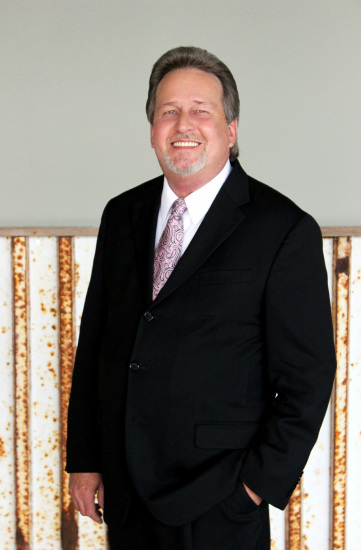 humorous moments. Jimmy comments that the funniest thing he has ever done is pulling up to and setting up inside the wrong church. If you want to see some of the funny moments that occur throughout their travels, check out their comedy show named "On the Bus with Gus," available on the Diplomats' Facebook page.
While the Diplomats have had their share of joys and successes, they have also endured many trials. Rita thanks the Lord for His hand upon her as she went through cancer and chemo treatments. Joe has spent time at the hospital bedside of a loved one. But through it all, they all trust in the blessed assurance that we have in Jesus Christ. The Diplomats know that God is faithful and He will always be forever close, watching over them through the good times and the difficult moments as well. They know that God will work all things together for His good. As one of their songs says, there's a "Blessing Somewhere in This Trial."
Jimmy says he would impart the following wisdom for anyone who is just starting out in the Gospel Music industry: "Always remember Whom you are singing for and that this is a ministry before anything else."   Rita added to his advice by reminding young artists to never give up. She says, "Trust in the Lord to lead your path." Joe kept the pearls of wisdom coming by saying, "Learn your craft from the best examples you can find." Even at his young age, Zach summed up this advice quite well by stating, "Be persistent and let Jesus be seen through your life."
Rita said that her greatest life achievement so far was singing at the Ryman Auditorium in Nashville, Tennessee. Jordan said he is most proud of getting to the point where he's able to play music full time. For Corey, he believes seeing people come to know Jesus as Lord and being blessed by a song is at the top of the list of his life achievements. Zach said the best part of traveling and singing is seeing souls saved and people's lives changed. Showing the like-mindedness of the group, Jordan stated, "The best part of traveling and singing with the Diplomats is being a part of a ministry and seeing people give their lives to the Lord."
When you look at a group like the Diplomats, you know that Southern Gospel music is in good hands. They stay true to the traditional roots of Southern Gospel music, while putting their own spin on the classics. Their love for music and for Jesus Christ shines forth in all they do. Sit down with any of the Diplomats and you will quickly realize that they are singing for the Savior.
At the very heart of their ministry is a love for the One who loves each and every one of us unconditionally. What better way to minister to others than to share the greatest love in the world through the greatest music in the world. That is why Southern Gospel Music exists: to glorify the name of Jesus Christ, the King of Kings and Lord of Lords. The Diplomats Quartet does this in a way that most assuredly makes the Lord look down and say, "Well done, my good and faithful servants." Visit the Diplomats Quartet website: www.diplomatsqt.com
Written by Jennifer Campbell
First published by SGN Scoops digital magazine in April 2015. For current issues of SGN Scoops, click onto the SGN Scoops mainpage.
Tags:
Christian artists
,
Corey Pearson
,
gospel music
,
Happy Goodman Family
,
Jennifer Campbell
,
Jimmy Pearson
,
Joe Brown
,
Jordan Hamby
,
Rita Pearson
,
sgn scoops
,
The Diplomats
,
Zach Flowers
Posted in
announcements
,
artists
,
christian entertainment
,
Christian interest
,
sgn scoops magazine
,
special feature
|
Comments Off

on The Diplomats: Singing for the Savior
Written by Staff on May 19, 2015 – 7:17 am -
By Bethany Cook
When it comes to Southern Gospel music, you just can't beat a good quartet. From the high tenor to the low bass (and the two blending in the middle), there's just something about that four-part harmony that makes you feel like that is what Southern Gospel music is supposed to sound like.   Throughout the years we've seen many wonderful quartets grace the stage, and I'd like to introduce an old group brought back to life. The guys of Adoration Quartet, while young (or young at heart), bring so much to the stage. From their individual talents and love for God, to the amazing four-part harmony, Adoration Quartet is taking the stage by storm sharing the good news of Christ.
Coming from the great state of North Carolina, Adoration calls Goldsboro home. The quartet was originally founded in 2001, and they traveled until 2010 around the Eastern United States. During these nine years, Adoration quickly became a household name and one of North Carolina's favorite hometown groups.
In 2010 group owner, Chris Serlick, felt the need to come off the road after his oldest son lost his battle to cancer. Chris states, "I just felt like I needed to take some time to grieve, draw closer to God, and seek His face after the loss of James." Moving forward to 2014, a chance meeting brought Joshua Horrell, Corey Wilson, Dustin Leming and Chris Serlick together. These four men knew from the start that God was going to use them in some way, and after much prayer and seeking direction from God they felt the need to bring Adoration Quartet back to life.
According to Chris, it was just one of those things that you know was God! "You just know when He is speaking to your heart and it was crystal clear to all of us the direction He was leading us."
In the time that they have been together, things have really taken shape within the group. Dove-award-winning Wesley Pritchard at the Mil-West Studios in Fayetteville, NC produced their debut project What A Change. Their first national single release, "Stepping into the Light" from the What A Change album was well received by Southern Gospel listeners, rising to number 79 in the April 2015 Singing News charts. A second national single release, "Peace through the Blood" is currently receiving airplay. They have also recently signed a booking agreement with Mountain Top Talent, and they are anticipating many new ministry opportunities to be opened.
Now, to introduce you to each of the members: Joshua Horrell is from Wallace, North Carolina and he is the tenor for Adoration Quartet. He comes from a distinguished line of Southern Gospel's most notable artists; Michael English (formerly of the Gaither Vocal Band) is his uncle. At just 23 years old, Josh has amassed a lifetime of experience singing with several groups before coming aboard Adoration Quartet. Josh enjoys golfing, fishing, and his "baby," Pongo, who is a one-year-old Dalmatian.
Dustin Leming sings baritone, and he is originally from Johnston City, Illinois. He grew up in a church pew, traveling and singing solo for his evangelist grandfather, who is still active in the ministry after many years. An accomplished pianist, Dustin plays for Adoration Quartet as well. Dustin now resides in Rose Hill, North Carolina and is currently working on several solo piano recordings.
Chris Serlick is the bass vocalist and an original founding member of Adoration Quartet. He served in the US Air Force, on active duty for 20 years before retiring in 2001. His musical influences include some of Southern Gospel's greatest bass singers, such as Tim Riley, George Younce, and Jeff Chapman, who tutored Chris for some time. Chris and his wife Janay live in Goldsboro, North Carolina, where they enjoy water and snow skiing with their children Chase and Fayth, and grandchildren Veda, Loralye, and August.
Every Southern Gospel group has to have a preacher, and for Adoration, that happens to be lead vocalist and emcee, Corey Wilson. Corey is a graduate of Liberty University and he pastored for eight years prior to joining Adoration Quartet. Corey has traveled with some of America's premiere Gospel groups, and fans may remember him from his days traveling with the likes of the Greenes and Karen Peck and New River. When he's not on the road, Corey enjoys spending time with his wife Kristi, and their sons Drake and Jayden, at their home in Rockingham, North Carolina.
While these guys love being home and spending time with family and friends, they love singing and being on the road (and they especially love eating on the road)! Head to the closest Cracker Barrel after one of their concerts, and most likely that's where they can be found! It's no surprise that any length of time traveling together can bring a group the ability to write an entire book about their experiences on the road. From funny stories to hearty meals and enjoying life, these guys could be entertainment at its finest!
As comical as each one can be, each of them hold true to the heart and mission that they have set forth for Adoration Quartet. It's very clear after spending even just a few short minutes at one of their concerts, that ministry remains their guiding principle, and their number-one mission. They love meeting people and are always amazed at how people from all different parts of the world and walks of life can share a common belief in Christ. During my conversations with each of these guys, it's obvious that their desire is to walk in the ways of the Lord. They want to fulfill the Great Commission by sharing their testimonies, delivering Biblically sound songs that would uplift the saint, and bringing the lost to the Saviour.
God has blessed each member of this group with amazing talent and hearts that want to glorify and uplift Him. The next time Adoration Quartet is in your area, be sure to pay a visit. I can guarantee it'll be a night of inspiration that you will never forget. You can visit their website at www.adorationquartet.com for more information as well as their touring schedule.
Written by Bethany Cook
First published by SGN Scoops digital magazine in April 2015. For current SGN Scoops issues click HERE.
Tags:
Adoration Quartet
,
Bethany Cook
,
Chris Serlick
,
Christian artists
,
Corey Wilson
,
Dustin Leming
,
gospel music
,
Joshua Horrell
,
Michael English
,
Quartets
,
sgn scoops
,
southern gospel
Posted in
artists
,
christian entertainment
,
Christian interest
,
scoops
,
sgn scoops magazine
|
Comments Off

on Adoration Quartet
Written by Staff on April 23, 2015 – 12:35 pm -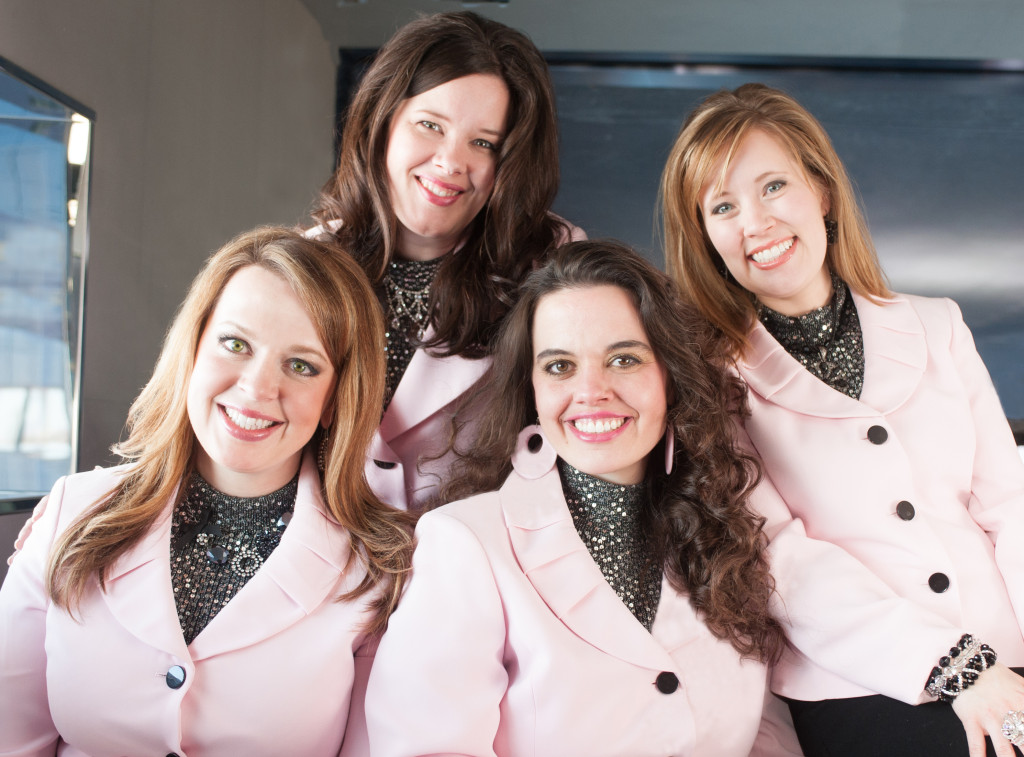 By: Paige Givens and Katie Paull
If you love Southern Gospel Music, tight harmony, and scripture-filled music, you are probably well aware of "The Female Quartet of Southern Gospel Music" known as Sweetwater Revival. They hail from Minneapolis, Minnesota. Yes, you heard that right, Minnesota! Many find it surprising that a Southern Gospel group of ladies would come from the far North, but Sweetwater Revival has found that people are hungry for Southern Gospel music everywhere, and Minnesota is no exception! This year their quartet will celebrate a decade of music ministry.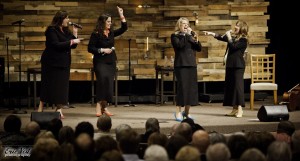 In 2004, founding member Katie Paull was living in Nashville, Tennessee, and singing with "The New Speers." This was a ministry was formed by Faye and Brock Speer's oldest son, Marc Speer. Katie states, "To even be a small part of the Speer Legacy was a phenomenal blessing. I had lived in Nashville for about four years waitressing and pursuing every music contact I could get my hands on. This included meeting with various A&R reps from record labels around town, doing demos with producers, pitching myself to songwriters to be a demo singer, and singing all over town in various venues. I learned so much during this time about the music industry and I will never regret my time there.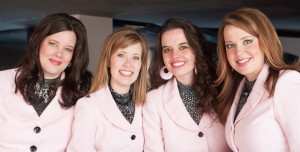 "I eventually felt the Lord leading me back to Minnesota," Katie continues. "I had sold my bed and a lot of my furniture, and then I awoke one Saturday morning to a message from Marc Speer saying he'd heard about me from a friend. He was interested in me auditioning for his alto position. I almost fell off my couch! Upon auditioning and joining The New Speers, one of my greatest joys became reality. At that point I decided to stay in Tennessee indefinitely.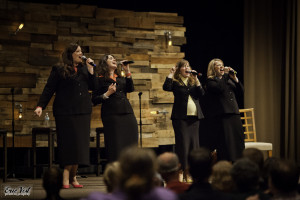 "Singing and traveling with The New Speers was one of the greatest joys of my life. Eventually Marc decided to disband The New Speers and I was heartbroken. During that time of transition, I felt the Lord leading me back to Minnesota. Moving home was very difficult in some ways because I thought that had to mean I was giving up my dream. In reality, God provided just the opposite. I moved home to discover my songwriting mother was in rapid speed, having written hundreds of gospel songs and my dad said, 'Why don't you just start your own quartet?' And thus the vision for Sweetwater Revival began. I don't think it would have happened without my parents' belief in my vision for an all-female quartet." Through much prayer and many auditions with various singers, Katie and her mother Cathie formed Sweetwater Revival. Their deepest desire was to find quality women who could sing and harmonize, but most importantly had a heart for Jesus Christ both on stage and off.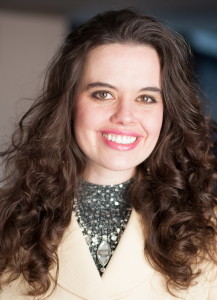 Through prayer and seeking the Lord's guidance for their ministry, Katie and Cathie were inspired to call the quartet Sweetwater Revival. They took inspiration from John 7:37, "Jesus stood and said, if any man thirst, let him come unto Me and drink." Also Isaiah 55:1, "Ho, everyone who thirsteth, come you to the waters." Cathie states, "I love the analogy of water and Jesus being the Living Water that quenches our thirst. He truly is the only One Who can transform our lives and revive us on a daily basis."
The group currently consists of Katie Paull, Korissa Olson, Amanda Ellison, Kayla Krizek, and songwriter/manager Cathie Paxson. These ladies, known as "The Female Quartet of Southern Gospel," work together to minister to people all over the country through meaningful lyrics and beautiful harmonies.
When an audience experiences Sweetwater Revival in concert, they will find out that the concert is much more than music alone. Katie says, "One thing that has been important to us is having scripture-filled music. That is a vital part of each project that we record. In addition to that, we have found that our music ministry is more than just music. Anyone who has ever attended a Sweetwater Revival concert will tell you that the sharing of God's Word is a big part of our ministry. We also share our testimonies and words we feel God has placed on our hearts but as Isaiah 55:1 tells us, "So is my word that goes out from my mouth: It will not return to me empty, but will accomplish what I desire and achieve the purpose for which I sent it." I know and have faith that if we choose to be His vessels in this way, whether through the singing of a song or a spoken word, God's Word will not return void. He promises us that."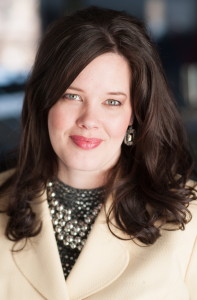 Radio personality Vivian Belknap enthusiastically applauds the group's songs. "We've been playing their music for some time now at KKGM AM 1630 in Dallas, Texas, and also streaming at www.kkgmam.com. I'm live on the board for three hours on Sunday afternoon, and I play at least two, sometimes three cuts of their music during that three hours. I always get phone calls about their music, with people asking 'Who was that?' One listener even ended up calling our corporate office asking who was singing!" Vivian happily informed the listener who was singing. She adds, "One song that many listeners respond to is 'Colossian 3:1-3.' We also get a very positive response for 'A Hallelujah Homecoming,' 'Until Then,' 'He's The Alpha and Omega,' and 'Blessed Assurance.' We love them in Ft. Worth/Dallas!"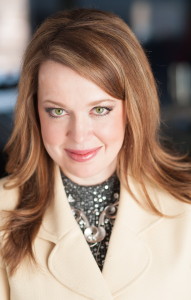 Radio stations are currently playing "A Hallelujah Homecoming," written by Cathie Paxson Music (BMI). The song just charted on the Singing News Chart at #55 in March. Other radio singles listeners may recognize are "When Someday Becomes Today", "The Night is Coming", "We Will Arise", and "Daddy's Hands". Katie points out that without wonderful radio promoters like the group's own Susan Whisnant and United Independent Artists, many spirit-filled, life-changing songs would never make it out to impact listeners.
Sweetwater Revival has released eight CD projects, a DVD, "LIVE at the Mall of America", and a complete line of vocal tracks and sheet music. Any of these can be ordered online at www.SweetwaterRevival.com . Their brand new project Heirloom (A Collection of Hymns and Harmonies) was released this past spring. Listeners will find a fantastic array of beloved hymns, harmony filled original music, and a cappella favorites on this newest project, produced by multiple Emmy, Dove, and Certified Grammy Award winning producer Darren Rust.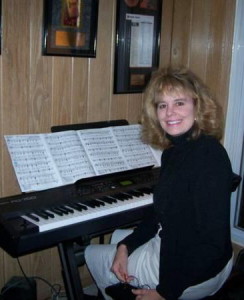 Sweetwater Revival continues to minister at various concerts. Katie shares, "One event we are heavily promoting and excited about, is our Annual 'Hallelujah Homecoming Concert' featuring The Talleys as our special guests. This exciting night of Gospel music will take place on Saturday, June 6th at 6pm. The Concert will be held at Bethel University in Benson Great Hall, St. Paul, Minnesota. Tickets can be purchased through our website or through Bethel's Box Office at 651-638 -6333. All seats are reserved, so please call now to get your best seats!"
You can find Sweetwater Revival online at www.SweetwaterRevival.com and on facebook at https:// www.facebook.com/SWRMinistries. For booking contact the group's Nashville Booking Line (615) 300-1283, visit the website, or send mail to Gospeltown Records, c/o Sweetwater Revival 1934 130th Lane NW, Minneapolis, MN, 55448
By Paige Givens and Katie Paull
Photos Courtesy of Josh Stokes of http://stokesfoto.com and Katie Paull
First published March 2015 by SGN Scoops digital magazine. For current issues of SGN Scoops visit the main page.
Tags:
Christian artists
,
christian country
,
gospel music
,
Katie Paull
,
Paige Givens
,
sgn scoops
,
Sweetwater Revival
Posted in
christian entertainment
,
Christian interest
,
sgn scoops magazine
|
Comments Off

on Sweetwater Revival: It's More Than Just Music
Written by Staff on April 7, 2015 – 2:36 pm -
By Tina Wakefield
Four young women with a heart and passion for God and music mix together to create a transforming experience for any audience. While listening to the Hall Sisters perform, one could close their eyes and feel as though they had been transported back in time to the days of The Andrew Sisters where harmony was queen. Jessica, Natalie, Lydia, and Valerie Hall possess great talent for singing and playing their way into the very heart of their audiences. The Hall Sisters enjoy a variety of musical styles, and perform music from all genres including Gospel, Bluegrass, Folk songs, and Oldies, as well as fiddle and instrumental tunes. There is even an Annie Moses Band influence that is obvious within the group, coming from the instruction the girls received from this popular band.
Jessica Hall, the oldest of the sisters, plays mandolin, guitar, and piano and is the alto singer for the group. Jessica is also considered the leader of the group and is responsible for arranging the music for The Hall Sisters. Jessica says that in learning to lead, "I had to learn that I was not right all the time. To be a real leader, you need to be humble and willing to accept correction from others."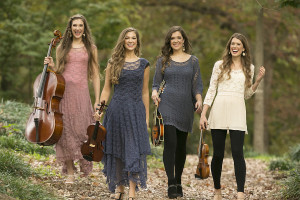 Being the one in charge can have its humorous side as well. Jessica was responsible for starting an a cappella song on a specific note. Unfortunately, she forgot the note and started the song too high. The group had to stop and restart the song on the correct note and that's one moment she'll never forget! Jessica says that while singing she feels the Lord's pleasure and as long as she can sing, she is happy. She adds that their parents have been their spiritual leaders and encouragers and the grandparents have been the prayer warriors praying for unity and safety as they travel.
Natalie Hall is a gifted musician as well as singer, possessing the ability to play the violin as well as the mandolin. Natalie's goal is that others would be drawn to Jesus through the light that shines in her. She is the high voice for the group and Jessica says that her voice is "one of the strongest that she has ever heard."
Music is Natalie's ministry to reach others but it does not define her totally. She enjoys being outside with her dad whether cutting grass, trimming bushes, or working in the garden. If she wasn't singing, Natalie says she would most likely be a Dental Assistant working for her father and also at home learning to be a homemaker.
Natalie truly has a strong tie with her family and loves spending her spare time with either parent. Just as she enjoys time with her dad outside, she equally loves to cook with her mom. Natalie has had her share of kitchen disasters and told us how a recipe went wrong. She was baking cookies with her mom and turned the page for the remainder of the recipe, but the page stuck and she ended up with a totally different recipe to finish the cookies. As it turned out, the cookies were mixed with a granola recipe, which was definitely interesting. The family didn't eat very much of that recipe, but they do love her homemade bread.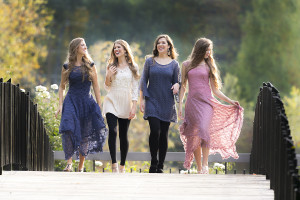 Lydia Hall has the great ability to light up the stage when she begins to minister through song and violin. Her steadfastness is based on the fact that, as she says, "I need Him everyday, and every hour of my life." Lydia continues, "We live in a dark world but music can definitely penetrate the darkness and I want everything I do to point to Jesus."
Lydia would love to perform overseas someday, as music speaks every language and she would love to meet others in different regions of the world. She has a tender heart for orphans and children and loves to understand how they see Jesus. A song that The Hall Sisters perform called: "Some Children See Him," is a favorite of the group because it speaks about children from all nationalities and how they view Jesus.
Lydia's beautiful voice can soar from alto to soprano for the group and her favorite song to sing is, "Brethren, We Have Met to Worship." She describes this song as glorious and worshipful and their performance of this song makes this writer smile.
Lydia encourages older singers who may be thinking of retiring and wondering if anyone still wants to hear the old songs to never give up. She feels that people love the old songs for the memories. These songs can recount a time when things were better for most people and the world was not so crazy. Even movies reach back and take songs from The Golden Era because they anchor people and give them a secure hook to the past.
Valerie Hall is the youngest member of The Hall Sisters. Valerie laughs, "It is hard learning to take correction from my older sisters!" She says that learning to pull her share of responsibilities of a singing group has been good for her, but if she could be the leader for just one day it would be fun to be the one correcting the older sisters. Honestly, she said she would not change a thing about The Hall Sisters because she feels the presence of God when performing and loves "feeling" the music when she plays.
Valerie sings soprano and plays the cello for the group. She says that she loves to relate to the audiences, smiling at them and seeing them smile back, and making sure she conveys the message behind the song. For Valerie, it is hard doing the same thing everyday, but she would never want to stop because she loves feeling the Lord's presence when performing. To other young people interested in music, she says: "Keep going, don't ever give up, but make sure that you are doing it for the right reason: to glorify God. It is worth all the practicing. It is definitely worth it!"
We are sure to be hearing more from The Hall Sisters in the very near future, as they are one of the up and coming young groups in Gospel music. The ladies have just finished filming several music videos in Nashville, TN. in January to be aired on YouTube. They have plans to return to the studio this spring to work on a full Christmas CD and another album.
Be sure to see The Hall Sisters in concert when they are in your area and you will be blessed by the music, spirit, and energy of these four young women. You may purchase one of their current projects entitled, Snow and True Blue Love on their website www.hallsisters.com .
Written by Tina Wakefiled.
First published by SGN Scoops digital magazine, February 2015. For current SGN Scoops issues, click HERE. 
Tags:
Annie Moses Band
,
bluegrass
,
Christian artists
,
christian country
,
Folk music
,
instrumental
,
sgn scoops
,
southern gospel
,
The Hall Sisters
,
Tina Wakefield
Posted in
announcements
,
artists
,
christian entertainment
,
Christian interest
,
exclusive report
,
industry news
,
sgn scoops magazine
,
special feature
,
Uncategorized
|
Comments Off

on The Hall Sisters: True Blue Gospel
Written by Staff on March 26, 2015 – 2:39 pm -
Waynesville, NC (March 26, 2015) – The Dominion Agency is thrilled to welcome America's Favorite Family of Gospel Music, The Hoppers, to their fine roster of artists.
This multi-award winning family group has been singing to global audiences for 58 years with appearances ranging from presidential religious inaugural ceremonies and New York's Carnegie Hall to singing conventions and church platforms. To begin working with such an outstanding group, with such a rich history in Gospel music, brings a new sense of excitement to the Dominion Agency.
President and CEO, Michael Davis, expresses, "I am so honored to be representing one of the most celebrated artists in the history of Gospel music, The Hoppers. With 58 years of ministry and still going strong, The Hoppers are thrilling and blessing audiences night after night. What a privilege to work with this Godly family for whom I have so much love and respect!"
"After 58 years of successful in-house representation, The Hoppers are excited to announce we are teaming with Michael Davis and The Dominion Agency," states Dean Hopper. He continues, "This new relationship will allow us to reach many new audiences as we declare the Gospel through the unique sound our family is known for."
To schedule The Hoppers for your church, concert, or ministry event call Michael Davis at 828-454-5900 or email him here: scheduling@thedominionagency.com.
To learn more about The Hoppers, visit TheHoppers.com.
Like them on Facebook HERE.
And, follow them on Twitter @hoppersmusic.
To learn more about the entire Dominion Agency roster of fine artists, visit thedominionagency.com.
Mailing Address:
PO Box 1277
Waynesville, NC 28786
Phone:
828-454-5900
828-454-5917
###
*Pictured: (l to r) Karlye, Connie, Mike, Claude, Kim, and Dean Hopper.
Tags:
Christian artists
,
Claude Hopper
,
Connie Hopper
,
Dean Hopper
,
Dominion Agency
,
gospel music
,
Karlye Hopper
,
Kim Hopper
,
Micheal Davis
,
mike hopper
,
southern gospel
,
The Hoppers
Posted in
announcements
,
artists
|
Comments Off

on The Dominion Agency Welcomes America's Favorite Family of Gospel Music, THE HOPPERS
Written by Staff on February 23, 2015 – 8:32 am -
The Common Love Trio is a new mixed group out of Douglasville, Georgia. This traditional-sounding trio consists of Todd Johnson, Misty Herring and Susan Brown. They currently have a pre-release available which highlights the songs "Look For Me At Jesus' Feet" and "Even In The Valley."
We appreciate Common Love Trio answering our SGN Scoops Fast Five!
SGN Scoops: Tell us about your group.
CLT: If there is one word that describes Common Love Trio, it would be" sincere". Each member of this Southern Gospel singing group is sincere in their love for the Lord, sincere in their love for the music they sing, and sincere in their need to spread the word to others through their music.
The rich tradition that Common Love Trio has established sets them apart as one of the most talented mixed groups in Southern Gospel Music. With heartfelt songs and wonderful lyrics of traditionally based songs, talented vocalists and wonderful musicians, and a genuine heart for the people touched by their music, Common Love Trio knows what it takes to maintain a thankful heart. The Common Love Trio ministry team welcomes you to learn more about them:
It is a privilege to have Rev. Todd Johnson as a vital part of the Common Love Trio ministry team. Todd served as Pastor of a large Atlanta metro church. After serving as Pastor, Todd began singing with the Robert Vine Trio for several years. Todd's renditions of inspirational songs are delivered with a special anointing that can be felt throughout the audience. You'll be blessed when you see and hear him. He and his wife Cortia, along with their two dogs, live in Douglasville Georgia.
It is a privilege to have Misty Herring as a vital part of the Common Love Trio Ministry team. Misty is a wonderful singer who shares her heart in song each time she steps on stage. Misty has been singing all her life and sang several years with her family group. Misty Herring brings a wonderful vocal blend to the Common Love Trio as well as a servant's heart. You will be truly blessed when you see and hear her. Misty resides in Canton Georgia with her family.
It is a privilege to have Susan Brown as a vital part of the Common Love Trio Ministry team. Susan is a wonderful vocalist and delivers a special anointing when she sings. Susan adds a wonderful touch of class to the Common Love Trio and seeks to please God each time she steps on stage. Susan is a true woman of God and seeks to carry out the call on her life to minister through song. You do not want to miss seeing and hearing Susan Brown as she ministers in song, you will truly be blessed.
SGN Scoops:Tell us something amazing that God has done in your ministry…. Explain
CLT: Common Love Trio formed in the latter part of 2014 -2015. In beginning our formation there were many needs within the ministry we were praying for. Specifically, we began seeking God for direction on the purchase of our sound equipment. I called my good friend Mike LeFevre and began sharing my heart with him regarding our need for sound equipment. It was beautiful how God had already orchestrated and divinely planned for our needs to be met. Needless to say, God provided our sound equipment through Mike and the quality of the equipment far exceeded our expectation.
SGN Scoops: Tell us a funny road story.
CLT: It is never a dull moment on the bus with Misty and Susan! God truly knew what he was doing when he formed Common Love. Last year we were headed to Tifton Georgia to sing at the SESGMC (South Eastern Southern Gospel Music Conference). As I was driving the coach, Misty noticed a piece of hair on my right ear. Eagerly she desired to pull the piece of hair off my ear, reluctantly I allowed her to use a pair of tweezers. Misty started to grab the small piece of hair and instead grabbed my ear with the pair of tweezers almost pulling my ear off. Boy that hurt! Needless to say she got the piece of hair.
SGN Scoops: Do you have some goals for the ministry for 2015? What are they?
CLT: We have several goals:
– As a gospel music ministry to become familiar with as many churches and cultures represented in the surrounding eight states that we travel. GA, TN, FL, AL, MS, KY, NC, SC
– Create a presentation of the Gospel through song that uplifts and encourages the body of Christ as well as the non-believer.
– Establish a Common Love between each attendee of our concerts that exemplifies the LOVE of Christ by being transparent on the stage and off the stage.
– Establish more bookings for 2015-2016
SGN Scoops: When out on the road, what is the Common Love Trio's favorite restaurant?
CLT: We love Cracker Barrel!
For more information on Common Love Trio's schedule for 2015, visit their website at http://commonlovetrio.org/
For booking information please contact Todd Johnson: Office 678-324-0303 or Cell 678-858-9849
Tags:
Christian artists
,
Common Love Trio
,
gospel music
,
SGN Scoops Fast Five
,
southern gospel
Posted in
artists
,
Christian interest
,
sgn scoops magazine
|
Comments Off

on SGN Scoops Fast Five: Common Love Trio
Written by Staff on February 20, 2015 – 8:15 am -
Program also includes videos from Karen Peck and New River, Reggie and Ladye Love Smith, Tribute Quartet.
Signal Mountain, TN (February 19, 2015) — This week's Harmony Road Television program is set to feature videos from Tribute Quartet with "Good News From Jerusalem," Brian Free and Assurance with "I Want to be that Man," and "A Soul Going Somewhere," from Southern Raised. Other music includes "Ephesians Chapter One," from Karen Peck and New River and "24 Hours a Day," from Reggie and Ladye Love Smith.
Originally airing in 2014, this program included the world premiere of "A Soul Going Somewhere," as well as a mix of highly acclaimed concert and concept videos. The program originates from the group cabin at Jim Oliver's Smokehouse Resort in Monteagle, TN.


Information on Harmony Road and its affiliates and time slots can be found at www.harmonyroadtv.com. For more information on Jim Oliver's Smokehouse, viewers can go to www.thesmokehouse.com.
Hosted by gospel music veteran Les Butler of Butler Music Group, Solid Gospel Radio and The Singing News, Harmony Road is now available to over 85 million television homes across the country in addition to online streaming, ROKU, mobile app and more.
You can find out more about Les Butler and see episodes of Harmony Road at www.butlermusicgroup.com.
Allan Rhodes, of WMJN29 and Rhodes Media Center, is the program's technical director. Learn more at www.wmjn29.com.
Harmony Road is produced and distributed by Harmony Road Productions and features the best in Southern gospel music and video. It can be found each week on the Heartland Network, the NRB Network (including DirecTV, streaming and mobile app), WATC57 in Atlanta, and WGNM-TV in Macon. Also find the program on the WALKtv network (including ROKU), Harmony Gospel in Greeneville, SC, DCT3 in Middle Tennessee, TV24 in Anniston/Gadsden, Charter Cable in Clarksville, Cookeville/Crossville, Sevier County, and Lebanon and WMJN29 in Decatur/Athens/Cullman, AL. Harmony Road is streamed at www.bbntv.org. Affiliates have also been added in Jackson, TN, Beaumont, TX, and Harrogate, TN and Northeast North Carolina.
Tags:
brian free and assurance
,
Christian artists
,
christian country
,
gospel music
,
harmony road
,
karen peck and new river
,
Reggie and Ladye Love Smith
,
southern gospel
,
Southern Raised
,
Tribute Quartet
Posted in
announcements
,
artists
|
Comments Off

on This Week's Harmony Road to Feature Southern Raised, Brian Free and Assurance
Written by Staff on February 19, 2015 – 1:22 pm -
February 19, 2015
Hey Friends:)
My husband, Rickey Gooch, is the strongest and hardest working man I know. It is an honor and a blessing to be his wife.
A few weeks ago, Rickey discovered a knot in his neck. After consultation with his doctor Rickey was prescribed two rounds of antibiotics. After the knot did not go away, additional testing was ordered.
After a neck scan, two biopsies, a CT scan and a PET scan, Rickey was diagnosed with squamous carcinoma, a type of cancer. Thank the Lord, the cancer is confined to Rickey's left tonsil area and has not spread anywhere else within his body. As a result of this diagnosis, Rickey will begin a series of treatments in the coming days. The doctors feel very confident that the treatments will be successful and this will soon be behind us.
During the weeks Rickey and I have been dealing with this, the Lord has shown us such mercy and grace. He has reminded us of His sovereignty and even when we were at our lowest, we could feel His loving arms wrapping around us and covering us with peace that surpasses all understanding. Truthfully, we would not have made it this far without the Lord. Even though we are devastated, we realize the Lord is strengthening us more every day as we move forward.
Because of this situation Rickey and I stayed home for a few days to attend doctors appointments. We are so proud of our group, though, as they continued to travel to honor our commitments. Rickey and I want to offer our sincere appreciation to Katy Peach for filling in for me and doing an amazing job. Also, we give special thanks to Susan, Jeff, Matthew, Kari, Tripp King, and Danny Jones for stepping up and doing what needed to be done. Audiences were blessed and we were thrilled to learn that some even accepted Jesus as their Savior. Praise the Lord!
Rickey and I will be back on the road this weekend. We want to thank everyone for the love you have shown our family. We love y'all dearly. Please continue to pray for Rickey. We know that God will make this trial a blessing.
Karen Peck Gooch
Karen Peck & New River
Tags:
cancer
,
Christian artists
,
gospel music
,
healing
,
karen peck and new river
,
Karen Peck Gooch
,
Prayer
,
Rickey Gooch
,
southern gospel
Posted in
announcements
,
artists
|
Comments Off

on An Open Letter From Karen Peck Gooch