Written by Staff on May 7, 2019 – 2:16 pm -
Selena Brantley Day celebrates motherhood and Mother's Day
Being a mother has been the most enormous privilege I have had in my life. It has been a rewarding job but also a tough one; I wouldn't trade it for anything in the world.
I made a decision when my daughters were young that I would choose them over a career. I chose motherhood as my career. Motherhood comes in many forms. Some women work a full-time job and then come home and work another full-time job being a mother. I have always admired those women. Those are some tough cookies.
My generation had choices to make, and I decided to stay at home, but honestly, I wasn't that "Suzie homemaker" mom. Looking back I see how many times I failed. When our girls were still in diapers, I always felt lacking. I was the mom that forgot to put wet wipes in the diaper bag or didn't bring a toy for my baby to play with. I was that mom that when my baby was being loud, I didn't leave the room. I know. I hate that mom now.
I just loved being with my girls and playing with them. They have always been a great joy in my life. No one on this earth can cause me the greatest happiness or the most significant pain than them. Any mother will understand that statement. Your children can be perfect, but when they hurt, you hurt.
I am so grateful for all the women that have touched my life and been a mother to me when I needed it. I pray that my girls will have those influences in their life as well. I am a flawed human, and I know that I cannot fill every need my girls will have, so I pray that God will send great women into my girls' lives to share wisdom for them to use.
I had never felt the need to have a mother figure in my life because my own mom was present and there for me when I needed her. When describing my parents, I always say, "My sweet daddy, and my sassy mama." Not meaning my mother isn't sweet, but she is the type of woman that if you were to get caught in a catfight, you would want her by your side. She is the strongest woman I know.
When I stand on a stage to speak or when working with women, all the women who have poured themselves into my life come out of me. All the sage wisdom that has been grafted into my soul comes out.
Take a moment and think of all the women that have touched your life….forgive those who have hurt you, bless them and let them go. Cherish those who have nurtured you. Call them up on Mother's Day and let them know what impact they have had on your life.
Women really are such incredible beings. In our fight to be heard let us not lose our ability to hear; in our struggle to show our strength, let us not forget our gentleness.
Today I celebrate all the women that have taught me through word and action that I can be anything I want to be, that I am more than enough, and that with Christ I CAN DO ALL THINGS!
By Selena Day
Selena Day is a regular writer for SGNScoops Magazine. She and her husband, Chuck Day, are tireless ministers of God. Chuck is a Christian Country artist.
Selena Day is a motivational speaker and is available to speak at your conference or event.  You may contact her at selenaday@me.com http://www.queenliving.org  http://facebook.com/queenismsbyselenaday. Photographs courtesy of Selena Day.
Download the latest edition of SGNScoops Magazine 
HERE
Tags:
Chuck Day
,
family
,
God
,
Gospel
,
Jesus Christ
,
Mothers Day
,
Selena Day
Posted in
artists
,
sgn scoops magazine
|
Comments Off

on Mother's Day thoughts by Selena Day
Written by Staff on October 13, 2018 – 4:02 am -
NASHVILLE, Tenn. (October 8, 2018) – Christian music icon,SANDI PATTY, today announces her first-ever family Christmas tour, aptly titled A Family Christmas. The tour kicks off November 30, 2018, and concludes on December 21, 2018, playing 14 cities including stops in Texas, Illinois, Tennessee and more!
An evening with 
A Family Christmas
 will feature Sandi's family – husband Don and their children – taking the audience on a musical journey through Christmas, sharing classics such as "O Holy Night" along with other songs and carols arranged just for the family.
"Every year at Christmas, music is a part of our family's tradition," says Sandi. "Now, for the first time ever, we're excited to bring our Christmas traditions to life on this tour – it'll be just like spending Christmas Eve together! We're going to have a wonderful time celebrating the birth of Jesus, the true reason for the season."
One Child Matters – a child advocacy organization – will be the primary sponsor of the tour. DR Artist Management, Nashville, will serve as the primary promoter of the tour.
Tickets for Sandi Patty's A Family Christmas will go on sale Friday, October 12, 2018, at 10 AM CT.
For more information and to stay up to date with Sandi Patty, please visit SandiPatty.com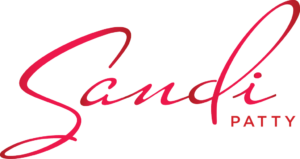 SANDI PATTY A FAMILY CHRISTMAS  TOUR DATES:
11/30  Belleville (St. Louis), IL
12/5    Orlando, FL
12/7    Lenoir, NC
12/8    New Albany, IN
12/13  Ft. Worth, TX
12/14  San Antonio, TX
12/15  Hot Springs, AR
12/16  Murfreesboro, TN
12/18  Dothan, AL
12/20  Marietta, GA
12/21  Marion, IL
ABOUT SANDI PATTY:
As one of the most highly acclaimed performers of our time with five Grammy® awards, four Billboard Music Awards, three platinum records, five gold records, and eleven million units sold, Sandi Patty is simply known as "The Voice."
Sandi is the most awarded female vocalist in contemporary Christian music history, with 40 Dove Awards. She was inducted into the GMA Gospel Music Hall of Fame in 2004 and as an Indiana Living Legend in 2007. She has released over 30 albums and this November 2018, will release her latest book,The Voice.
Sandi was introduced to the world with her rendition of The Star Spangled Banner during the rededication of the Statue of Liberty in 1986. Virtually overnight she became one of the country's best-loved performers. Her version of the national anthem has become synonymous with patriotic celebration, including performances at "A Capitol Fourth" with the National Symphony, the Indianapolis 500, the Dedication of Camp David Chapel, and ABC's Fourth of July Special.
While her thirty-year career is heavily rooted in the gospel music industry, Sandi has had the opportunity in more recent years to extend her career outside the genre. Sandi has performed with symphonies across the country, including the New York Pops, Boston Pops, Cincinnati Pops, Dallas Symphony, Baltimore Symphony, Houston Symphony, and Oklahoma City Philharmonic. She also headlined the title role in sold-out performances of the musical "Hello, Dolly!" with the Indianapolis Symphony Orchestra, co-starring Tony Award winner Gary Beach in January 2012.
In addition to her prolific musical career, Sandi is also an accomplished author. For the bestseller Broken on the Back Row, Sandi received the 2006 Silver Angel Award. Her down-to-earth style and sturdy common sense have endeared her to Women of Faith® audiences, with whom she has traveled with since 2005. She's an example to all of us of the freedom that comes from learning how to move on, learning from her mistakes and letting God use her in any circumstance.
"I am grateful for the many opportunities for God has given in my life and for how He has allowed me to spread my wings," says Sandi. "Singing is my way to tell my story of hope, life, and love."
Sandi and her husband, Don, have eight children. They currently reside in Oklahoma City, OK.
Tags:
Chtistmas
,
family
,
Sandi Patti
Posted in
announcements
,
artists
|
Comments Off

on Sandi Patty Unveils A Family Christmas Tour
Written by Staff on May 12, 2018 – 3:43 pm -
We are sorry to hear about the passing of Ryan Stutzman. His wife, Heather, posted the following earlier today on her Facebook page:
"My amazing man is finally at rest. He left me just after midnight this morning, Saturday, May 12, 2018. Such a strong man who fought to protect me with every ounce of his being. I was lying right beside him, holding his hand, and whispered "I love you" with each last breath he took. So thankful to be alone by his side, just the two of us, for those last moments. He never really realized how many lives he touched, or how loved he truly was. I don't know why he chose me. I just know I am thankful that I had 29 years by his side to witness his fierce love…so glad I married my best friend. So many emotions right now… Many decisions yet to make… A promise to keep…that we would be ok and that we would
make him proud. No words to express the magnitude of my love or the void in my heart…"
We express our deepest sympathies to Heather Stutzman,  their children and all of their family and friends as they grieve. We are praying for you.
If you wish to support the family of Ryan Stutzman, check out the following Go Fund Me account:
https://www.gofundme.com/ryanstutzman
Our prayers are with the Stutzman family.
Tags:
death
,
family
,
gospel music
,
Ryan Stutzman
Posted in
announcements
,
artists
|
Comments Off

on Ryan Stutzman passes away
Written by Staff on May 12, 2018 – 12:05 pm -
When you're a little girl, you watch your mother with the intent of being just like her. She's what makes you love people a bit deeper. She's what makes your home look and smell good, and she's the epitome of God's love. Little boys go to their mother for care and concern and live with the expectation that she can make anything better again. Their mother is who shows them love in the first place.
If God blesses you with a mother, or someone who treated you like their own, He has blessed you with something that will last a lifetime. Mothers deserve more than just a day to recognize them, but take a moment today, or two, and wrap those arms around your mother or the special lady in your life and remind her of the love she has given you.
Fayth Lore of the Lore Family truly knows the leadership and guidance of having a special mother. I asked Fayth the following questions, to which you can feel the reality of their relationship, and the love and respect she holds for her mother.


What do you admire most about your mother?
"There are so many things that I admire about my mother. It's hard to pick just one. Anyone who knows Sandy Lore knows that she loves God, and she loves her family. Mom isn't the type of person who just lives for Jesus on Sundays and on stage. She lives for Him each day and behind the scenes when nobody's watching. One thing I have always appreciated about my mother is that she is as real as they come. She's not a fake person. She sincerely cares about people and hurts when they hurt. I've watched her talk to individuals after concerts and later write their name down on her prayer board that she prays over daily. She is a woman of faith.
"She is absolutely hilarious when you get to know her and extremely sarcastic, but she's never been afraid to let me see her hard days. She's allowed me to be her best friend, and for that, I am eternally grateful. I share pretty much every detail of my life with my mother, because I have confidence in her discrepancy, advice and love. She's always told me that she loves me, but she's never shied away from telling me when I'm wrong. She is the epitome of class, but she knows how to cut up and have a good time."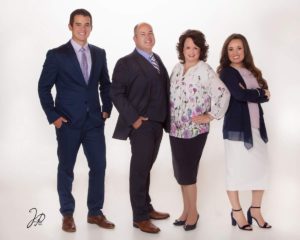 What is it like singing on stage with your mother?
"It is something special to have the opportunity to sing with my family on stage. Not very many young women get that chance. We're a pretty normal, average family. We all drive each other crazy, but that's what makes road trips so fun. Hah. We say that we're like a three-ring circus, and it's probably true. In the end, I know that family is the most precious possession that God has given me on this side of Heaven. I wouldn't trade singing next to my crazy bunch, for the world.
"At our latest teen girl conference, True Purpose Girls Conference 2017, Mom and I both caught eyes while singing a duet together on one of our latest songs, "Many Sparrows" (written by Marcia Henry). Looking each other in the eye, we both began to tear up. Later, we discussed what was running through our minds as we caught eyes, and we discovered that we were thinking the same thing. The lyrics say, "You are worth more than many sparrows. It's important that you know, God knows exactly where you are. And you, don't be afraid about tomorrow. For no matter where you go, God goes. He is looking out for many sparrows." Running through both of our minds was the thought of how special the other person is. The quality time that I get to spend with my mom every weekend, I'm sure I take for granted many of times. But, I will never forget our special moments that God gives us."
Of all the amazing traits your mother has, what do you feel is her best?
"Her hazel eyes. She does have beautiful eyes, but in all seriousness, my mom has a pure heart. Like I said, she is just real with people. When people come to her with questions or prayer requests, she always tries to sympathize with them and takes time to listen. If there is an issue, she's not very good at sweeping it under the rug. She believes in getting things into the light, because the truth will set you free. We always say that if someone is going to get hurt or sick in the family, it will be mom. We say it's because she's the most spiritual one of the four of us, and Satan is trying to take her out. But, she has full faith in the power of God. She's not afraid to pray about anything and believe what she's praying for."
What trait(s) does your mother possess that you hope to exemplify one day for yourself?
"Her faith and her class. Mom and Dad both grew up at the same church, up the holler. We're country as cornbread as they say. Maybe not that country, but we do live in Southern Ohio. My mother is a classy woman, and she believes in taking care of yourself and looking your best. But, she also showed Samuel and I how to make Indian War paint with river water and river rock. She'd smear it on our cheeks when we were younger, and we'd pretend like we were Indians. I hope to have her sincerity and faith someday. I tend to be too analytical and downcast about situations or goals. But, when Mom claims something in Jesus' name, she believes it wholeheartedly."
Tags:
Christian life
,
family
,
Fayth Lore
,
gospel music
,
Lore Family
,
Mothers Day
,
Sarah Murray
Posted in
artists
|
Comments Off

on Fayth Lore of the Lore Family talks about a Mother's Love
Written by Staff on December 5, 2016 – 6:20 pm -
Cincinnati, OH –  Exciting news coming from Bryan Hutson of Rescue Me Ministries for 2017. Bryan Hutson, 24-year veteran of gospel music, announces he will continue ministering under the ministry he and his wife, Yvonne, formed four years ago, Rescue Me Ministries. The couple is passionate about ministering to couples, families and spreading the gospel through music, preaching and speaking engagements.
Rescue Me Ministries previously limited their engagements to the holiday season. However, Bryan will continue throughout the year doing limited dates under Rescue Me Ministries. He will be doing
solo dates as his calendar allows. Bryan and Yvonne will be available to also do marriage retreats, conferences and special events on a limited basis. Bryan looks forward to opportunities for speaking and preaching as well as continuing his vocal career. The upcoming year will hold a new website along with a new recording for the veteran. Details are coming together about an exciting new tour for the upcoming year.
You can receive more information about scheduling an event by contacting Gordon Lutz at The Lutz Agency at 740-409-1060.
You can also visit Rescue Me Ministries Facebook page or Friends of Bryan Hutson Facebook page for more information.
For more Gospel music news click here.
For monthly blogs by Bryan and Yvonne Hutson on marriage and life, please visit SGMRadio website. Their latest blog entitled, "Love Me Tender," is posted here. It begins:
From B:
Intimacy. What does that word mean to you?
The very nature of the word means different things to different people. To some, it simply means "physical touch" or being close.
I googled the word: "Intimacy" and it says "close familiarity or friendship; closeness."
"the intimacy between a husband and wife".
So, what happens when you CAN'T be "physical" with your spouse?
For more from "Love Me Tender," by Bryan and Yvonne Hutson, click here.
Tags:
Bryan Hutson
,
Christian life
,
family
,
gospel music
,
marriage
,
Rescue Me Ministries
,
Yvonne Hutson
Posted in
announcements
,
artists
,
SGM Radio
|
Comments Off

on Bryan Hutson announces plans for 2017
Written by SGN Scoops Staff on May 10, 2012 – 9:48 am -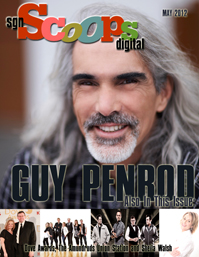 We are excited about the May issue of Scoops Magazine! We are featuring Guy Penrod as our cover story. Also in this issues we are highlighting Union Street, The Amundruds, Paul Harkey, Ken & Jean Grady and more. We have several special interest stories this month! Sheri Easter shares thoughts on Motherhood, Sheila Walsh talks about Women of Faith, Rhonda Frye shares SGNScoop's Experience at the 43 Annual Dove Awards and Sandi tells of an Easter Weekend filled with Gospel Music! As always, this issue includes Sandi Duncan Clark's New Music Reviews and this month Rhonda reviews Gaither Vocal Band's I AM A PROMISE Children's album complete with a video of kids in action. Tucked between the covers, there are articles of inspiration as well as what songs are topping the charts… Plus a whole lot more! We're proud of our staff for another issue well done! Please share with your family, fans and friends!
Find This Months Magazine Here
Tags:
43 Annual Dove Awards
,
Angela Griffin
,
Easter Weekend
,
Faith
,
family
,
Gaither Vocal Band
,
I AM A PROMISE
,
Jason Crabb
,
Jennifer Campbell
,
john mathis jr
,
Karen Peck & New River
,
Ken and Jean Grady
,
Lorraine Walker
,
Paul Harkey
,
Rhonda Frye
,
rob patz
,
Sandi Duncan Clark
,
Sheila Walsh
,
sheri easter
,
southern gospel concerts
,
Southern Gospel Music
,
Southern Gospel News
,
The Amundruds
,
The Anchormen
,
The Martins
,
Union Street
,
women of faith
Posted in
sgn scoops magazine
|
Comments Off

on May 2012 SGNScoops Magazine
Written by Scoops Staff on April 27, 2010 – 11:53 am -
(Naples, Fla. ) – Today's moms have so many reasons to be concerned about what their children see on television.  They witness first-hand the powerful influence it can have on their little ones.  Now, through a partnership with MOPS International, moms everywhere will enjoy Sky Angel's faith-filled and family-oriented television service.  In addition, MOPS is considering the development of exclusive content in the coming months.
"We are delighted to partner with the MOPS International family.  Most of our subscribers are parents concerned about what they bring into their homes, whether it's television, radio or movies.  Sky Angel's subscription service is a family-friendly alternative in line with Christian values that truly has something for everyone.  We are working to unveil a MOPS Video On Demand channel that will offer leadership training, curriculum and access to MOPS national events via the Sky Angel platform.  This will allow moms to access MOPS content anywhere, anytime," said Rick Wright , Sky Angel Senior VP – Sales and Marketing.
"At MOPS International , we know the impact media has on families.  We are excited to expand our outreach to moms through this partnership with Sky Angel, offering new media options that deliver quality programming that equips moms.  Sky Angel will allow us to broaden our reach to MOPS leaders in need of leadership training whether or not they are able to attend a MOPS training event!" said Merideth Rikli , Director of Ministry Advancement for MOPS International .
Sky Angel offers subscribers over 80 television and radio channels of faith-based and family-friendly channels, with entertainment, educational, sports and news programming that is completely compatible with your current TV service.  Sky Angel requires no dish or antenna, is easily installed, and includes value-added features like 48-hour playback on all faith-based television channels plus an ever-growing Video-On-Demand library with free and fee-based selections.  To learn more, or to subscribe, visit www.skyangel.com or call 1-800-SKY-ANGEL (1-800-759-2643).
Tags:
christian entertainment
,
family
,
mops
,
Sky Angel
Posted in
christian entertainment
|
Comments Off

on Sky Angel and MOPS Celebrate Family-Friendly Christian TV
Written by Scoops Staff on April 8, 2010 – 1:32 pm -
One Mom's Experience with Sensory Integration Dysfunction
By Jennifer Shaw
April is National Autism Awareness Month.  Sensory Integration Dysfunction is closely associated with autism in that many autistic children have some form of SID.  To date, the medical community is unclear of the exact connection.  SID is also often misdiagnosed as ADD or ADHD.  The following is an editorial from singer/speaker Jennifer Shaw:

I was the mother of two beautiful girls and was thrilled to add a son to our family.  After a difficult and dangerous pregnancy, we were especially thankful that our baby boy, who we named Toby, was born healthy.  He seemed to be a very unhappy baby compared to our girls, but we hoped he would grow out of it.
The first indication that something was out of the ordinary was when we could not get him to eat any food.  I nursed him without a problem, but when we introduced baby foods, it was a daily struggle that we lost.  We also noticed that he never babbled or made any sounds and he rarely smiled.  Eventually it was clear that he was very speech-delayed, but because he had suffered from repeat ear infections which caused clinical deafness during his first year, we attributed a lot of his mood to pain and hoped that when his hearing improved, his speech would come along.  After surgery on his ears, his hearing did get better and his infections went away, but he still did not make any sounds.
During Toby's second year, my father was dying of ALS and that took much of our emotional energy.  But Toby's behavior was becoming more and more extreme.  He wouldn't touch anything or play, he did not want to be touched, and he was terrified of being messy or being anywhere near things like grass or sand.  A drop of water on his clothing would make him scream.  It became really frightening and we did not know how to help him. 
When Toby turned two, we started him at a therapy school for speech delay.  There was an occupational therapist on staff and she was the first to diagnose Toby with Sensory Integration Dysfunction (also known as Sensory Processing Disorder).  Toby's brain was not interpreting sensory input correctly. People with this disorder can suffer in a variety of ways, but in Toby's case, he was extremely hyper-sensitive to touch of any kind.  Food in his mouth, clothes on his skin, crumbs on his hands were all completely intolerable to him — he thought they were actually hurting him.
Toby began play-based occupational therapy, speech therapy, some physical therapy (because he didn't touch things or play and had poor balance, his muscles were very weak), and food therapy. Within two months my son who had previously uttered no sounds said, "I love you, Mom."  Within a year, Toby's progress was nothing short of miraculous.  He is now five and was discharged from all private therapies a year ago.  He never had to have any medications or drug therapies.  Although he still has some minor sensory issues, he has learned to cope with those challenges and he is now considered a typical child.

I am a songwriter and recording artist, not a doctor or therapist, but we learned a lot of things in our journey with SID that I share with people who suspect this condition in their own children. There is so much hope if you know where to look, and although Toby's outcome is not typical, there is help for every child with this diagnosis. So here's my advice:

Do not ignore the signs even if you don't know what they mean.  This is by no means a comprehensive list, but some of the symptoms of SID are speech delay, poor coordination, poor balance, avoiding touch or seeking touch in extreme ways (running into walls or falling down on purpose, running into people), extremely picky eating or extremely messy eating, irritability or a "difficult" personality.  SID is often misdiagnosed, especially in older children, as ADD or ADHD.
Do not wait, even when your pediatrician tells you to. After everything we went through with Toby, my pediatrician (whom I love and respect) told me that she gave me the wrong advice by advising me to wait for Toby to catch up.  This is what most doctors are taught, and while it is probably true for many problems, SID is not one of them.  Treatment is so much more effective before the age of three that you cannot afford to waste time.  If you suspect something, trust your instincts and get your child tested by an occupational therapist. If they say there's nothing to worry about, fine, but if not, you have not wasted valuable time that your child needs for therapy.
Get educated. Find out all you can and do everything in your power to help your child on a daily basis at home.  We used to laugh about "our life as therapy" as we tried to integrate all Toby's therapies into everything we did.  An excellent book on this topic is The Out of Sync Child by Carol Stock Kranowitz.
Get help. There is a federal program for developmentally-delayed children from age 0-3 available in every state.  It goes by many different names – ours was called "Help Me Grow".  They will do testing and help get your child into therapy programs, most of which are free if you qualify. Toby's therapy program literally changed his life and ours.  You can call the special needs department at your local school district and they should be able to tell you who operates the program in your area.  After the age of three, help is available through your local school district. Take advantage of any therapy coverage on your insurance plan.  Talk to your therapists about what you can do at home, watch the therapy whenever possible, and ask a lot of questions.  We were able to overcome a lot of Toby's food issues only because we learned techniques from our therapists.
Re-define baby steps. This is not a quick fix.  For example, Toby was literally afraid of food. We were not usually able to get him to stay in the same room with us while we ate.  And sitting down and eating a meal was out of the question.  So first, we worked on getting him to be with us in the room at meal times, eventually coaxed him to sit at the table, then got him to allow us to put food on the plate, then he learned to touch the food with a fork, then he touched it to his tongue but didn't eat it, etc.  It was a long, frustrating process, but my son eats a healthy diet now and the simplicity of a family meal has become a true blessing in our lives.
Get support. SID can be very lonely and frightening.  Our church was an amazing support to us and truly held us together at times.  I met so many parents of special needs children at the school and it helped us realize we weren't alone.  They were also a wonderful resource of ideas as we all talked about what was working or not working for our children.
Don't give up. SID can be overwhelming and confusing.  It can be hard to navigate the system.  Every therapy will not work for every child and you will need to be careful and wise about your choices.  Take comfort in knowing that there is help and things can improve.  You are your child's best advocate.
SID makes family life difficult, and it can be very hard to watch your child struggle.  But there is hope and help, making positive results very possible.  With persistence, we can help our children cope with their world and enjoy their lives, as we enjoy the blessing that they are in ours.
###
For more information on Jennifer Shaw, visit www.JenniferShaw.com.

Jennifer's first radio single from her new CD, LOVE BROKE THROUGH, has already topped the national worship charts. Jennifer has been interviewed on several national television shows as well as radio stations across the country.
Schedule an interview with Jennifer today!
Call toll free 888-253-3622
Gina@AdamsPRGroup.com
We have a few review and giveaway copies of her new CD still available!
Tags:
artists
,
autism
,
Christian interest
,
family
,
guest contributer
Posted in
Christian interest
|
Comments Off

on A New Normal