Written by scoopsnews on February 23, 2017 – 2:03 pm -
Five Questions From SGN SCOOPS and Five Answers from THE CONNELLS……
Check it out below!
Question 1: For each member: What is your favorite song to perform live and why?
Chris:
A song that has made a strong impact on our ministry is "It Is Well." The last seventeen years have been a challenge for The Connells. We have walked through the loss of a baby, the death of my parents, the development of my cancer and the redevelopment two years later. I have also had to deal with kidney failure and our most recent journey has been Karen's liver transplant. Through it all we have been able to say "It Is Well," because of the sweet peace that only a relationship with Christ can bring. I have learned through this journey that my joy is not determined by my circumstance, but my joy is in Christ Jesus who abides in me.
Karen: Probably "His Life for Mine." First of all, I just absolutely love watching Hannah and Heather carry this song. It thrills me to no end that they sing with passion and KNOW who they are singing about. Secondly, the song has touched me on a very personal level since I first heard it. How in the world is it possible? Why in the world would He trade his life for mine? All I know is He did and I am grateful.
Hannah: "When God Has Another Plan," is my favorite song to sing. I like to sing this song because it helps people going through a hard time. So many times we think we have life figured out, but many times God has a bigger and better plan for us. It reminds me to trust God with things going on in my life and it will work out better.
Heather: "Did I Mention," because it's a song of thankfulness to God for remaining faithful to His children. It has become my anthem of praise to God because I have seen His faithfulness time and time again.
Question 2: For each member: What is your favorite activity when you are off the road? 
Chris:
I enjoy camping and spending some quality time with my family. I have also enjoyed preaching and sharing the gospel over the last thirty-two years.
Karen: Reading, Facebook (keeping in touch with family and friends old and new.) I enjoy watching the Food Network, but it hasn't helped my efforts in the kitchen yet; some sketching, and I'd like to learn more about photography.
Hannah: I like to read, shop, and go on adventures with my family.
Heather: I love to watch old Hollywood movies.
Question 3:  For each of you: Please tell us one personal and spiritual goal you have for this year!
Chris: My personal and spiritual goals are one goal. I have been trying to keep a spiritual journal of the time God speaks and what He shares with me during my prayer time and bible study. This helps me to know His direction and to reflect on the blessings He has so richly provided.
Karen: While recovering from my recent transplant, I feel like I learned a lot things and benefitted from it for more than just a new liver. I gained a whole new appreciation for those around me from family to the medical experts including all those in between. I learned that God is always speaking to us if we'll just listen and realize that He can use an older hospital janitor to deliver a message to you (true story!) as well as He can use a mega church pastor. Sometimes not even a "body" at all. You just KNOW if you're listening for him. Another thing I learned is compassion. I always thought I was compassionate before, but beyond the "I'll be praying," to "God be with Joe;" that was about it. Throughout my illness, surgery, and recovery so many people have reached out to us, putting feet on their prayers. I've been humbled at the generosity and sincerity of so many. My prayer is that I would be SINCERELY compassionate and do more than recite a small prayer out of duty. My personal goal is to live a healthier lifestyle, take the best care possible of my liver, to be able to actually enjoy being active with my family, to cherish these remaining years my girls are at home, and to eventually see sons-in-law, grandbabies, and Disney World a few more times.
Hannah: This year my goal is to get even closer to God and have the boldness to share my family's testimony of God's faithfulness to us.
Heather: To have continual encounters with God and to share our testimony.
Question 4: Can each of you tell us who your favorite artists are currently and whose music has been the greatest influence on your singing?

Chris: I enjoy the solid quartet sound of the Kingdom Heirs, Mark Trammell Quartet and Triumphant. The greatest musical influence in my life has been Leroy Abernathy. I was blessed to be a vocal student of Leroy's for three and a half years. He taught this shy and backwards young man the importance of being more than you think you can be. He taught me to give all that I have to every note, remember to keep the tone placement, and knowing the importance of every lyric you sing.
Karen: There are really too many to name, but I seem to be drawn to the songs of Brian Free and Assurance. I will always love the Cathedrals. Most influential would have to be the Nelons. Growing up our family would always listen to them. I would always listen for Kelly's voice learning to sing harmony somewhere along the way. Now my girls are enjoying her influence with their own vocal pursuits.
Hannah: Some of my favorite singers are Melissa Brady, Karen Peck, and Kelly Nelon. There have been many groups out there that have influenced my singing. I have always wanted to sing, and have wanted to sing Southern Gospel, my whole life. The Hoppers were probably my first influence because when I was little I would sing along with their music putting on a little concert for my parents. Some of my favorites Heather and I would always do was "Shoutin' Time," and "Yes I Am."
Heather: My favorite singers are Karen Peck, Karen Wheaton, George Younce, and Vestal Goodman. Kelly Nelon has been one of the biggest influences in my life whether it has been with words of encouragement or through her music. Being her vocal student, I have learned so much from her and found confidence in my singing because of her. I will always be thankful for the influence she has on my life.
Question 5: For each member: What is a song that you wish you had written?
Chris: Many times, I have found myself singing the lyrics to Leroy Abernathy's classic song "Prayer Is the Key To Heaven." This is one of those songs that drives home the simple but profound truth that prayer must be coupled with faith if the doors of Heaven are to be opened. I have long admired those who can help us to see the simplicity of faith in a profound way.
Karen: Oh my! Where to start? I'm not sure there's any that I wish I had written, but there are several that are very meaningful to me. Most recently: "Say Amen," by Brian Free and Assurance and "God's Been Good," by Legacy Five. I LOVE both of those as they fit me and my story. One other that truly speaks to me and has for years is Don Moens' "I Will Sing." Many times this song has spoken to my heart.
Hannah: I wish I would have written "Four Days Late," because it is such a powerful and touching song.
Heather: I wish I had written "It Is Well."
The Connells will be appearing at Southern Gospel Weekend.
Find out more about the Connells HERE.
For more Gospel music news click HERE.
Tags:
Fast Five
,
gospel music
,
sgnscoops
,
The Connell's
Posted in
announcements
,
artists
,
Fast Five
|
Comments Off

on SGNScoops' Fast Five with The Connells
Written by scoopsnews on September 7, 2016 – 1:45 pm -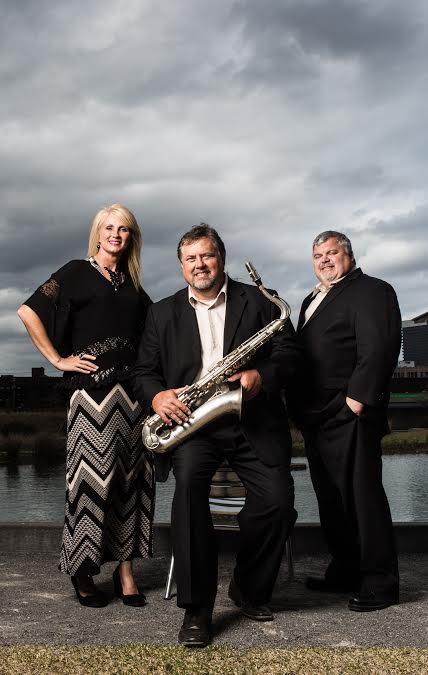 Recently, We got to talk with Chronicle gospel group and we asked them five questions. We call this "Fast Five." Enjoy!
1.Tell us about Chronicle.
Our group is Chronicle, we are a Southern Gospel group based out of Holden, La.
2. Tell us about your radio single.
"Army of One" is our current radio single, we chose this song because we want all to know that He is in charge and will fight our battles, if we just give it to Him!
3.What is the group's favorite place to eat?
Waffle House would have to be Chronicle's pick for favorite restaurant, because it is open 24 hours. 🙂
4.Share your testimony?
Missy's Testimony-
Adopted at 6 weeks old into a God fearing family. My Grandmother really took time to teach me of this man Jesus. I grew up and kinda strayed away, got married and then was having my first and only son. In the delivery room I prayed very hard and asked The Lord to let all be ok with him and I would serve Him and raise my child for Him. I had a healthy baby boy, God answered my prayers. A couple of years went by and I had not kept my promise I made to Him. One night while lying in my bed, The Lord reminded me of what I told Him. I cried and repented and told him that I would start and from that day forth I have served the Lord and I raised my son in church. He grew up to be a great drummer. For years I was too shy to sing and only cleaned the church. I remember many times quoting the scripture " I can do all things through Christ who strengthens me". He has been my strength and my courage.
Greg's Testimony- I was born into a conservative Baptist home. I can remember going to church as early as 5 years old. At 12 I walked the isle and was baptized. Shortly after that I became music director for my church. After I got married at age 20 I still went to church but I began doing my own thing. Such that I began missing church from time to time. At age 28 I became very ill. I went to every Dr. to find out what was wrong. As far as they could see I was as healthy as I could be, but something was wrong. On August 25th of 1994, God revealed to me I only had a "head knowledge of Him". That day I gained a "Heart Knowledge of Him". The next Sunday I made it public and was soon Baptized. Several months later God extended the calling on my life to spread the gospel through evangelistic music and that calling is still on my life today.
Tim's Testimony- I was born to God fearing Parents in south Louisiana. My parents, my brother, and myself were devoted to the ministry of the Gospel of Jesus Christ as far back as I can remember.Though never ordained as such, ministry became a natural part of our existence. My brother and I were very passionate about music so, of course we gravitated towards the musical side of ministry. Tragically my Mom passed away at 52 shortly before my 16th birthday. This loss began causing bitterness to rise up in my heart and not long after I began dabbling with drugs and alcohol. Many times I can look back and see the protecting hand of the Lord at work as I began to place myself in dangerous situations. At 21 years of age He gave me a wife that would soon become a devoted Woman of God and she would begin to encourage me to find my way back to him. We were blessed with an incredibly talented son who, till this day, plays his music for the glory of God. And now the cycle starts over as him and his wife raise a son of their own. In thirty years of marriage my wife and I can truly say, "My God is Faithful".
5. What is the goal of the future for Chronicle?
To spread the message of Jesus and what He can do for them to all,  Is our goal for the future. As the song goes " As long as I have breath I will praise The Lord".
6.What is your contact information?
Contact Chronicle:
Tags:
Fast Five
,
Fast Five with Chronicle
Posted in
announcements
|
Comments Off

on Fast Five with Chronicle….
Written by Staff on August 22, 2016 – 2:25 pm -
Welcome to a new edition of SGNScoops' Fast Five! Today we talk with Carla and Redemption Ministries, a mixed group from Lumberton, North Carolina. This family group presents Country-flavored Southern Gospel and Worship songs with a live band. It is a pleasure to hear artists sing with live music and the band allows Carla and Redemption Ministries (C&R) a lot of flexibility in style and format. C&R presents current and original music with an honesty and skill you will enjoy, in a style reminiscent of the McGruders and the Crabb Family.
We were happy to see that C&R also has young people as a part of their group, training up the youth to become leaders in the Gospel music industry. Carla Monds is joined by Jordan Monds, Helen Oxendine, Earl Monds, Tim Bledsole, Kilynn Kline and Colton Locklear. The group travels throughout North Carolina, and into South Carolina, West Virginia, Georgia, Pennsylvania, from Florida to Arizona. We hope you enjoy reading more from Carla Monds, sharing about Carla and Redemption Ministries!
SGN: Tell us when Carla & Redemption Ministries was formed?
C&R: We began as a ministry in 1993.
SGN: Would you share your testimony with us? 
C&R: Our ministry is centered around deliverance and healing. We have been a witness to God's miraculous power over the years. We have seen folks come out of wheelchairs, come off drugs and God has placed a special anointing on our ministry to pray for folks to have children.
When I was 10 weeks pregnant with my only (natural) child, I began to hemorrhage. I was rushed to the hospital and told that I had miscarried and I should contact my OBGYN to follow up, and I was given paperwork on what to do after a miscarriage.  About an hour later, after prayer,  the bleeding got worse. I returned to the hospital because I was weak.
We sincerely asked GOD to save our baby, we declared HIS word and asked for an ultrasound. We were told that no technician available but, after insisting,  someone was brought in and the ultrasound report read as follows: fetus intact, heartbeat strong, due date 6/25/95.  What a mighty GOD we serve!
The remainder of the pregnancy was tough. They said the baby would likely be premature, possibly wouldn't make it, but "GOD said live" and our son was born late and at 10 lbs.  Jordan, is now 21 years old. He is our drummer, singer and a rising senior at Campbell University, where he is studying Business. Jordan plans to be a corporate attorney.
Over the years God has lead us to pray for numerous people struggling with this issue and when we come back to church many of them present bouncing, beautiful babies that GOD has sent.  I wouldn't wish the pain on anyone that we faced but knowing that God sends His anointing where we faced the greatest problems makes it all worth while, we give Him all the glory!
SGN: Tell us how and where we can buy your CD and hear your music?
C&R: You can visit our Carla & Redemption Facebook page or call us (910) 736-1226.
SGN: What are some future goals for the ministry of Carla and Redemption Ministries? 
C&R: We hope to be able to reach new areas of ministry and touch hearts that have never heard of us before. Most of the group members are Native American from the Lumbee Tribe out of N.C. We want to continue to tell the story that people may be changed and live a better life and ultimately see Jesus one day.
SGN: Carla, Of all the years you have been traveling, has there been one singing, concert, or event that stands out and why? 
C&R: Several years ago we were headed home from Virginia and we began to have trouble with the van, something with the electrical system. For some reason everyone wasn't with us that weekend (of course) and none of us knew anything about vehicles. We had stopped in Kenly, NC and called our friends at Lucoma Church of God and they helped us.
We thought the problem was fixed and they asked if we wanted them to follow us but we told them we would be okay. We headed down the road and started talking about how good it is to have friends and most of all to have GOD in front of us watching out and in back of us.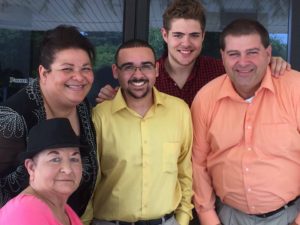 Suddenly the phone rang. It was the pastor's wife. She said, "Sister Carla, just wanted to let y'all know that we are following you until you get to the exit your family lives on!" Wow! I thought, "God is so good!" I told her we would be okay, so they turned around.
In few moments, on a very dark section of I-95, the van stopped right in the middle of the road. We couldn't push it so we were sitting ducks. We called the police, but it took a bit for them to arrive. Meanwhile, the van sat in the black night, no lights, in the middle of I-95. As we stood beside the road, we began to notice that all of the tractor trailers and cars that were flying by us were in the other lane. I looked down the road and it literally looked like someone was directing traffic, telling everyone to move over. I knew it was GOD. When the trooper arrived, he said,  "Ma'am are you telling me y'all have been standing beside this road, and that van has been in the road like that and hasn't been hit?" I replied, "Yes sir!" He replied, "That had to be GOD!"
Carla and Redemption have a lot of blessings to share with their audiences and a lot of good music as well. We hope you try to hear this group when they are in your area. Thanks so much to Carla for sharing what God is doing through Carla and Redemption. For booking information, contact Carla Monds at 
(910)736-1226
 or 
carlaspersonal@hotmail.com
.
Tags:
Carla and Redemption
,
Carla& Redemption Ministries
,
Fast Five
,
gospel music
,
healing
,
Prayer
,
sgnscoops
,
southern gospel
Posted in
artists
,
Fast Five
|
Comments Off

on Carla and Redemption Ministries guest star in SGNScoops' Fast Five
Written by Staff on January 26, 2016 – 8:08 am -
Chapel Valley recording artist, Terry Collins, is playing SGN Scoops' Fast Five today. This talented soloist plays many
instruments and traveled with The Gibsons for eight years. Now into his second year as a solo artist, Collins has already had three songs on national Southern Gospel charts. Based in Sneedville, Tennessee, he travels throughout the surrounding States singing the Good News in a Country-flavored, Southern style. You may recognize such songs as "Some Things Never Change," and "I Need To Pray."
Find out more about Terry Collins now on the SGN Scoops' Fast Five:
SGN: At what age did you began singing, and when did you know God was calling you into the ministry?
Terry: I started singing Gospel music around the age of 20. I thought I had gotten saved at an earlier age, but I idn't get saved until I was 30. I felt the call in 2006 when I started singing with the Gibsons. But back in March of 2014, I believe God called me into a greater call when I stepped away from the Gibsons, and began my solo ministry.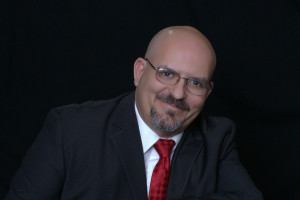 SGN: Will you please share your testimony with us?
Terry: I grew up in Maryland and I didn't go to church much. When I was 18, I had a friend call me up and witness to me and asked if I wanted to get saved. I said sure, but there was no conviction at that time. So I thought I had gotten saved and lived that way for 13 years. But back on April 4, 2001, conviction had set in after years of being unsatisfied with my salvation experience. God saved me by His marvelous grace.
SGN: How can someone book you?
Terry: They can visit my website at  www.terrycollinsministries.com, call me at 423-300-8710, email me at terrycollinsministries@gmail.com or visit me on Facebook at https://www.facebook.com/terry.collins1970.
SGN: Will you please ell us about your family?
Terry: I have been married for 21 years to the most wonderful woman in the world. (Mechelle Collins.)  I have two wonderful children. Jordan is 17. He plays guitar on stage with me and does some singing.  He also got saved recently after being troubled about it for quite a while. He also helps us drive. Makayla Collins is our 14-year-old daughter. She plays a cajon drum with us and also sings.  My wife sings as well.
SGN: Where is your favorite vacation spot?
Terry: My family and I enjoy going to the beach, but we also like going to different cities, either big or small, and walk around and take pictures.
Thanks so much to Terry Collins for participating in SGN Scoops' Fast Five. Please click on Terry's website for more information on his schedule and how to book this gentleman for your musical event.
For more news, click here.
Tags:
Fast Five
,
sgn scoops
,
Terry Collins
Posted in
announcements
,
artists
|
Comments Off

on Terry Collins featured on SGN Scoops' Fast Five
Written by Staff on December 9, 2015 – 5:05 pm -
Time for another edition of SGN Scoops' Fast Five and this time we talk with male trio Heart's Song from North Carolina. The current line up of Heart's Song has been together since 2009, solidifying a sound that is bringing accolades from listeners across the nation. The group recently were featured at the Creekside Gospel Music Convention where they gained many new fans with their close harmony and honest delivery.
Heart's Song records with Chapel Valley and have released a single with an unusual title that is drawing lots of attention. Join us as we find out more about this unique trio in this SGN Scoops' Fast Five.
SGN: Tell us how the group got the name Heart's Song.  Is there a story behind the name?
HS: In 1998, three young men had a dream to spread the word that was hidden in their hearts as children. They wanted everyone to see and feel this love of Jesus Christ. So a trio was born from a slogan: 'We have a song to sing from our heart, our Heart's Song.'
SGN: Can each of you guys share your testimony with us?
Namon Bullard,Lead Vocal, Manager: Mom and Dad were ministering before I was born, so as a child I would hide behind my sister and sing louder than anyone. I got saved at a revival at the age of nine. I remember that like it was yesterday; it was on a Wednesday night. I've not always been perfect,but still He choose me to do His work. Wow! That still gets me even now. After running for many years, I accepted the call to preach in 2007. Many souls have been saved, lives changed, hearts mended, Devils cast out and we have even seen some miracles. It's all in Jesus' Name; He does the work and we are willing.
Scotty Chavis, Baritone: I traveled with my family's group from birth, The McNeills, and started playing the drums for them as a little boy. I was saved at the age of seven years old. I knew there was more I could do. I wanted to sing like my Papa, so I started my own group with my cousin called The Chavis Brothers. We did a lot of singing all over for a while. Then God opened the door for me to join Heart's Song, and until this day I've known I'm where He wants me, with a great group of guys that love the Lord. It's all about Jesus.
Allen Jones, Tenor: A 'foundation for the group,' is what the guys say,but I'm just a willing vessel wanting to tell everyone about Jesus and the change He made in me. Saved at a young age, I drifted off from the Lord. I found myself as a prodical son; but thanks be to God for His mercy and grace. So I had to do something for Him for all He'd done for me. I had sung with my family for years and played the drums for a couple of groups, but this time I was different. This is my calling: Heart's Song.
SGN: Tell us about your current radio single and how you are seeing God use it in your services.
HS: Our current single is "Drug Me," our most requested song. It's true: our mama's drug us to church! Everyone can relate to the song. After we sing it many times, you will see young people go and hug the parent that drug them to church!
SGN: What are some goals for Heart's Song for 2016?
HS: Heart's Song's goal for 2016, and always, is: Go ye to all nations, spreading the news of Jesus Christ, north, south, east or west. We will go in Jesus' Name!
SGN: How can we book Heart's Song and buy your product?
HS: You can book Heart's Song at 910-374-4000 or email heartssongnc@yahoo.com.
Be sure to visit Heart's Song's website to see their schedule, listen to their music and contact them for more information. You can also find Heart's Song on Facebook. Watch for more on this group and their latest single, "Drug Me."
For more news visit SGN Scoops on Facebook.
Tags:
Fast Five
,
Heart's Song
,
sgn scoops
,
southern gospel
Posted in
announcements
,
artists
,
Christian interest
,
sgn scoops magazine
,
special feature
|
Comments Off

on Heart's Song featured on SGN Scoops' Fast Five
Written by Staff on October 19, 2015 – 12:18 pm -
Welcome to the SGN Scoops' Fast Five! This week we chat with The Schofields, a husband-and-wife team that were named Favorite Duet by the Christian Voice Magazine at the 2015 Gospel Music Fan Awards this past spring.  Early in their marriage, Danny and Phyllis travelled with the Schofield Family Singers, then entered a period of pastoring and studying, beginning a ministry in Jamaica and once again increasing their music ministry on the road, singing Gospel music.
Meet The Schofields on today's SGN Scoops' Fast Five!
SGN: How long have each of you been singing Gospel music?
Danny Schofield: Phyllis and I have been in Gospel music as long as we can remember. We each sang with our family groups when we were kids and we were both singing in church by about age four.
SGN: Tell us all about your radio single?
Danny: "Diamond in the Rough," was written by a friend of ours, Tom Clenney, whose mother told him once that he wasn't perfect but was a diamond in the rough. That line inspired him to write the song which climbed to # 18 on the Christian Voice Chart in 2015.
SGN: Where did you and Phyllis meet?
Danny: In church. I sat behind Phyllis and pulled her pigtails at age 10. Phyllis was singing with her family group and by then I was the bass player for my family's group. It was in a little Baptist church in Moodyville, TN, where both families had been booked to sing at a revival. After that we kept meeting at other churches at singings and homecomings and began dating when we were older.
SGN: Phyllis, will you share your testimony with us?
Phyllis: When Danny and I were in our early twenties we lost three infant children, all boys. I was diagnosed with Eclampsia Toxemia and almost died with each of the children. After the third time I had to have surgery and was told I could not have any more children. We were devastated after trying so hard and going through so much grief and loss,  and now we were told that the dream of having children was over for us.
During the next few years I became more and more depressed and finally reached the point where I tried to commit suicide. I thought my life was over because I couldn't have children but there at that moment God had other plans. Thank God for a precious pastor's wife who was my friend. She was praying that morning and God showed her what I was doing. She came to my house and ministered to me. It took some time but God provided the healing that I was so desperately in need of. He replaced my grief with peace and I was able to begin enjoying life again.
It's funny how the devil never wants to admit that he is defeated. The next thing that happened was that I began to have seizures. I had had seizures during each of my pregnancies but this was different. They started slowly and as time passed they grew in intensity. Medication helped but did not completely control them. It was during this time that Danny was called into the ministry.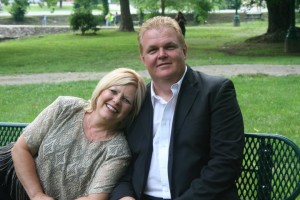 It's easy to look back now and see how the enemy tried to stop us from going into the ministry God had for us. The loss of our children, the depression and then the sickness and limitations that came from the seizures severely hindered us for years. If we were in multiple services and I got really tired, I would have a seizure. The seizures usually happened in church or on the way home from church. It was hard for Danny to even keep his mind on what he was doing in the services because he was always worried about me. This went on for several years but once again God brought deliverance from the enemies attacks. He healed me and I haven't had a seizure in years.
You would think that was enough but during that same time that I had seizures I was diagnosed with cancer. This time the doctor was amazed when I went back for more tests. He said we know the cancer was there because we have the pictures. The new tests showed no cancer at all because God had already done the healing.
We have been trough a lot but this one thing I know, if you will be faithful to God, He will always be faithful to you.
SGN: What are some future goals for your ministry?
Danny: We plan to continue doing the ministry we have been doing as a duo for 23 years, singing, preaching at churches, doing revivals, camp meetings and traveling to Jamaica each year on mission trips. We also participate in several Gospel Music events each year such as SGM Fanfare in Somerset, KY;  Christian Country Expo and Creekside in Pigeon Forge, TN, and the Victory Voyage Gospel Cruise.
We are planning to do a new cd in 2016 and as always will follow God's leading as He opens new doors. We love what we do and there is so much variety in the different types of ministry that we never get bored.
Read more about the Schofields online and on Facebook.
The Schofields will be part of the 2015 Creekside Gospel Music Convention in Pigeon Forge TN, November 2nd-5th at the Smoky Mountain Convention Center. Click here for more information and here for free tickets.
Tags:
Creekside Gospel Music Convention
,
Fast Five
,
sgn scoops
,
The Schofields
Posted in
announcements
,
artists
,
sgn scoops magazine
|
Comments Off

on SGN Scoops' Fast Five with The Schofields
Written by Staff on September 7, 2015 – 7:35 am -
Welcome to SGN Scoops' Fast Five! Our guests today are Higher Ground. It has been said that there is a Gospel singer under every tree in North Carolina, and this mixed trio is from that prolific state. They have been in existence since 2002, with the newest member arriving just four months ago. Tight harmony and mature vocals invoke the sound of traditional Southern Gospel, in the style of the Speer Family or the Chuck Wagon Gang.
Listen to the music of Higher Ground and you will have no doubt about the heart of these artists. They sing for Jesus and their songs reflect His love.
Let's find out more about Higher Ground in this SGN Scoops' Fast Five.
SGN: Tell me about the background of the group and how long you have been singing.
HG: Higher Ground was established in 2002. When we first started we were a trio and then a quartet and now back to a trio. Charlie Howard is the owner and manager of the group.
Doricia Wright has been with the group for four years and Danny Wilson has been with the group for seven months.
SGN: We would love to hear a funny road story. Share one?
HG: Well our funny story would be when we went to Pigeon Forge to sing at the Country Tonite Theater. Wewere doing a little shopping and the guys dared me to get on one of those little horses out in front of the stores. Well, you know me, I did and it was on. They laughed so hard and i did too, but you have to have a little fun now and then. They haven't dared me to do anything else.
SGN: Can you introduce to us each member and the part they sing?
HG: The members of our group are: Charlie Howard, owner and manager of the group, is from Mt. Holly, NC. Doricia Wright sings alto and is from Gastonia, NC. Danny Wilson sings second tenor and is also from Gastonia,NC
SGN: When on the road, do you have a favorite restaurant?
HG: Our favorite restaurant is Dairy Queen.
SGN: What are some upcoming goals for Higher Ground?
HG: Higher Ground's number one main goal is to see lost souls saved.
We want to be all we can be for the Lord and do our very best for Him for without Him we would be nothing.
Thanks so much to High Ground for being a part of SGN Scoops' Fast Five.
Find out more about Higher Ground on their website.
For more Fast Fives, keep watching SGN Scoops' website.
Tags:
Fast Five
,
Higher Ground
,
sgn scoops
,
southern gospel
Posted in
announcements
,
artists
|
Comments Off

on SGN Scoops' Fast Five with Higher Ground
Written by Staff on September 2, 2015 – 11:19 am -
Welcome to the SGN Scoops' Fast Five, where we ask an artist five questions that you would want to know if you were talking to them!
This week we talk to Kelly Coberly, a solo artist from Buckhannon, West Virginia. Kelly began her career as a Country music artist, but she is now recording and singing Southern Gospel.
Kelly's current radio release is "Because He Loved Me." Be sure to call or email your favorite radio/internet station and ask them to play it. Find out more about Kelly on Facebook, but we are sure you will enjoy getting acquainted here on SGN Scoops' Fast Five.
SGN: Who is Kelly Coberly? America wants to know!
KC: Growing up in a musical family, I always had a real passion for music. While attending Bluegrass festivals and other musical events as a child, I always knew that I wanted to pursue a singing career. My first job in the music business was at age seven when I helped my grandparents in their recording studio in Broadway, Virginia. I thought shrink-wrapping cassette tapes was the biggest thing in the world!
I began singing in the school choir at the age of nine, and in the year 2000, I began singing Country and Bluegrass music. I went on to receive several awards and honors, as well as a number two song on the Country music charts in Australia for my original song, "Ya Wanna Bet." As a Country/Bluegrass artist, I recorded five albums, including a tribute album titled, "Remember West Virginia Coal," which was a tribute to my hometown of Upshur County, West Virginia, where the "Sago Mine Tragedy" occurred in January 2006.
In early 2014, God called me into Gospel music ministry. I am now a Southern Gospel recording artist, and I have released my debut Gospel album titled, Because He Loved Me, which is available at Amazon.com. I am extremely blessed to be able to do what I love and to be able to use the talent God has given me, and to share His word in song. If I can bless someone with my music, and lead them closer to the Lord, then my mission has been accomplished. I want everyone to be able to experience the joy of having God in their life.
I am a mother of two wonderful boys. Tyler is 20 and Corey is 16. They are my biggest fans.
SGN: Tell me about your most memorable concert and why.
KC: Each show is special and dear to me, from the testimonies that are given, to the comments made to me after the show, to the wonderful people that I get to meet. The most wonderful testimony I have heard so far, was from a gentleman whose daughter had been in a coma for several weeks. Her prognosis wasn't very good, and they weren't sure if she was going to wake up and pull through. Another gentleman from the church had given him one of my CD's to listen to, and when his daughter heard the CD, she opened her eyes. I was completely speechless and in tears as this man was telling me his story. What an amazing testimony, and what an amazing feeling it was to know that God had used me and my music ministry to touch that girl and her family in such a special way. God is so good, and I give Him the honor and glory for everything. It still chokes me up every time I think about it.
SGN: How does someone book you and buy your product?
KC: BOOKINGS By Mail: Kelly Coberly Music, P.O. Box 1216, Buckhannon, WV 26201
By Email: kellycoberlymusic@aol.com
By Phone: (304) 614-4515
Facebook: www.facebook.com/kellycoberlymusic
My album is available at my concerts or online at www.amazon.com
SGN: Please share your testimony with us.
KC: As a child, I attended a Methodist church and a Nazarene church near my home with my family. As a teenager, I started attending a Baptist church with some neighborhood friends, where I was saved and baptized. I married at age 18, and had two wonderful boys, Tyler and Corey, who are now ages 20 and 16.
I had always believed in God ever since I can remember, but I did not always live in a way that was pleasing to Him. I was a back-slidden adult for about 20 years. I found myself trying to get right with God many times, but always failing. I knew that I was far from perfect, and I felt so unworthy of God's love. Every time I would stumble, I would beat myself up over it. I felt like just giving up sometimes.
In 2005, at the age of 30, I divorced and moved to Pigeon Forge, TN. I was confused, I was scared, I was lonely, and although I thought I knew what I was doing at the time, I didn't. While in Tennessee, I met a wonderful Christian friend and I could just see the love for God in his eyes. We spent a lot of time just talking about God and talking about how blessed we are. He truly inspired me to become a better person. I was reminded that we all fall short of the glory of God, and when we mess up, we need to pick ourselves back up, ask God for forgiveness, and devote our lives to serving Him.
In 2008, I moved back to West Virginia and started piecing my life back together again. I kept in touch with my friends from Tennessee, and in 2013, I re-dedicated my life to the Lord, and started attending church again. I have never been happier in my life.
I made alot of mistakes in my life, and I learned from each and every one of them, but I can honestly say that through all the trials and tribulations, I am proud of the woman I have become, and I want everyone to know how much I love the Lord. I am truly blessed and I have so much to be thankful for. I am so thankful for my salvation, and I am thankful that God gave me the gift of music and that I am able to use this gift to deliver God's message to others.
SGN: Tell us about your radio single and why you chose it.
KC: I chose "Because He Loved Me," as my first radio single because not only is it the title track on my album, but it is also one of my most requested songs. This song has touched a lot of hearts, including mine. I have had so many people come up to me after my shows and tell me that they were blessed to tears by this song. I have always loved this song. It has such a powerful message behind it. Jesus suffered it all "Because He Loved Me," Thank you Jesus!
Thank you Kelly for sharing your story with us in such an open and honest manor. I know many of our readers will want to hear you in person.
Please go to Kelly's Facebook page for more information and to contact Kelly directly.
For more features on your favorites old and new, keep clicking on to SGN Scoops mainpage.
Tags:
Country Music
,
Fast Five
,
Kelly Coberly
,
sgn scoops
,
southern gospel
Posted in
announcements
,
artists
,
christian entertainment
,
Christian interest
|
Comments Off

on SGN Scoops' Fast Five with Kelly Coberly
Written by Staff on August 24, 2015 – 8:00 am -
The Matt Jones Group is a new duet on the Gospel music scene, hailing from the great state of Texas. Matt Jones and Lisa Dye have come from different Gospel music backgrounds to begin a new ministry together.
Vivian Belknap, writer for SGN Scoops, was at the Denton Gospelfest a few months back. Vivian had the privilege to hear this duo in one of their first
appearances together. Vivian wrote, "The concert began with Lisa Dye, a local singer from Grand Prairie Texas, the daughter of Glen Dye, who opened with 'The Holy Hills of Heaven,' and 'This Ship Was Made to Sail.' Then Matt Jones, a member of the King's River trio from Ft. Worth, Texas, joined her on stage. Not only did they sing a duet, but he also did a fine job on the keyboard."
We hope you enjoy this opportunity to get to know the Matt Jones Group!
SGN: Tell us about how The Matt Jones Group began in ministry?
MJG: Matt sang lead for a group KingsRiver for the last 10 years, and it was during that time that he studied the craft and learned as much as possible. As seasons of ministry change, Matt felt called to start his own group. He teamed up with good friend Lisa Dye to form The Matt Jones Group.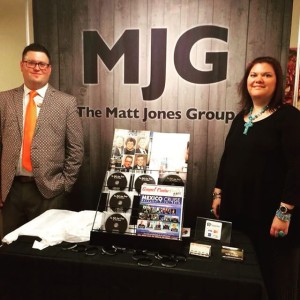 SGN: We would love to hear a funny "road story."
MJG: We were singing with a few other groups one evening and the group before us was singing and their emcee put his set list on top of our track machine. During a moment in their set he touched that paper and started about 10 different tracks at the same time. We thought the Lord was coming back!
SGN: Please share a little about each member.
MJG: Lisa Dye is carrying on a tradition of traveling and singing but is currently writing her own history in gospel music. She lives in Grand Prairie, TX with her two dogs, Abby and Maddi.
Matt Jones had a dream to sing gospel music and that dream came true in 2005 after graduating high school. He is now stepping out on faith and trusting God as he puts his very own group out on the road to sing gospel music and share the good news of Jesus. He lives in Aledo, TX.
SGN: If a church wanted to book you guys, how would they do that?
MJG: Go to 
www.themattjonesgroup.com
 There is a booking form on the home page and there is also a media page with references.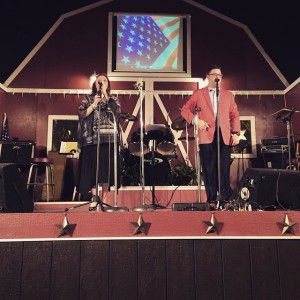 SGN: What are some future goals of The Matt Jones Group?
MJG: To broaden our ministry outside of the great state of Texas!
Thanks to Matt and Lisa for joining us for another SGN Scoops' Fast Five!
We hope you take the opportunity to visit their website, check out their schedule and listen to the music of this fine duo.
Tags:
Fast Five
,
gospel music
,
Lisa Dye
,
Matt Jones
,
sgn scoops
,
The Matt Jones Group
,
Vivian Belknap
Posted in
announcements
,
artists
,
christian entertainment
,
Christian interest
,
sgn scoops magazine
|
Comments Off

on SGN Scoops' Fast Five: The Matt Jones Group
Written by Staff on August 17, 2015 – 9:40 am -
Welcome to the SGN Scoops' Fast Five! In this edition, we chat with Mike Jones, Program Director at Radio CIA, to find out what makes Radio CIA tick. Why would a former member of the Air Force, Paramedic and Air Traffic Controller decide to run a full-time Christian radio station? Why would a Pastor, Singer and Evangelist take time to be a Ministry Director for an online radio station? Why would a Preacher who has led mission crusades, and become a Ph.D., pastor, writer and speaker, become an associate Pastor for that same radio station? And why would a former addict, now a ordained minister, believe in that station so much that he too would become an associate Pastor for Radio CIA?
The answer? Find out below!
SGN: Tell us how Radio CIA was founded.
MJ: The station opened in 2007 as a secular station playing Country and occasional Classic Rock, primarily for friends and family. In time, occasional requests for Gospel music came in. I've been a Christian since 14 and happily complied. That led to a weekly Sunday show called He's Alive! in an all Gospel format. I closed the station for financial reasons in 2010.
By 2012, God began to work on me, calling me to reopen the station as a 24/7 Christian station. I asked Pastor Mike Wilkins, whom I had met on Facebook, to work with me and serve as the station's ministry director. After prayer on the matter, he agreed.
SGN: What is the number one one goal of your radio ministry?
MJ: The Internet gives us great opportunities for a long-lasting reach. On any given month, we literally have listeners from around the globe. Our goal is to spread the Gospel of Christ through every legitimate means at our disposal, and to teach those who want to learn more about God, as well as providing a family friendly entertainment venue that all Christians can enjoy.
SGN: Can you tell folks how to listen online and can you tell us some of the radio shows you offer?
MJ: Listening is easy. Just go to our website at http://radiocia.us and click on the listen now link. Choose the player you prefer to listen with, or download our mobile app. Some of our nationally syndicated programming include:
Bill Gaither's Homecoming Radio
Good News Music Radio with host Woody Wright
EMPOWER! Praise and Worship with Rick McConnell
This Week in Gospel Music featuring Mickey Bell
The Sunrise Show with Jim Tucker
The Old Gospel Ship with Rev. Billy Douglas
SGN: Tell us who makes things run at Radio CIA?
MJ: Easier to give you links here:
Program Director Mike Jones: http://radiocia.us/team-view/mike-jones/
Ministry Director Pastor Mike Wilkins: http://radiocia.us/team-view/pastor-mike-wilkins/
Associate Pastor Michael Hamilton: http://radiocia.us/team-view/pastor-michael-hamilton/
Associate Pastor Rick Smith: http://radiocia.us/team-view/bro-rick-smith/
SGN: What are some future goals for the station?
MJ: To continue to build our listenership and reach so that more people can hear the Good News. To continue to follow the commission set out to us in Mark 16:15: "And He said unto them, go ye into all the world, and preach the Gospel to every creature."
It's obvious that the reason all of those involved in Radio CIA are working hard together to present a professional online station full of the Gospel, is that they believe in the Good News!
Thanks to Mike Jones and all the folks at Radio CIA for having a heart to tell others about Jesus.
For more information about Gospel Music artists and industry participants like Radio CIA, keep watch here on the SGN Scoops mainpage and on the SGN Scoops Facebook page. 
Tags:
Fast Five
,
gospel music
,
Radio CIA
,
sgn scoops
,
southern gospel
Posted in
announcements
,
artists
,
christian entertainment
,
Christian interest
,
sgn scoops magazine
,
special feature
|
Comments Off

on SGN Scoops' Fast Five: Radio CIA