Written by Staff on April 21, 2020 – 6:47 am -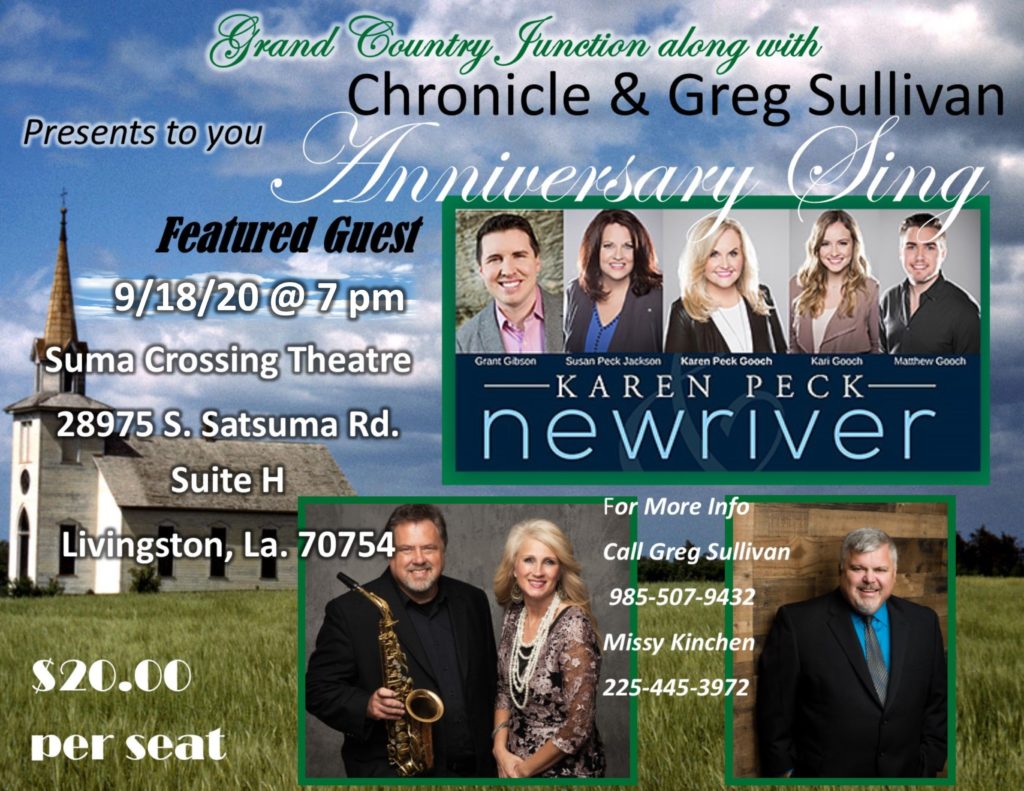 Denham Springs, LA  – Award winning Christian duo, Chronicle, has announced a new date for their 2020 Anniversary Sing featuring Karen Peck and New River. It is scheduled for Friday, September 18, in Livingston, LA.
This well-loved event, hosted by Chronicle along with soloist Greg Sullivan, will feature the popular five-time GRAMMY® Award nominated and seven-time Dove Award winning group, Karen Peck and New River. Greg is celebrating his second anniversary as a soloist.
The event will be held at the Suma Crossing Theatre, 28975 S Satsuma Rd, Livingston, LA. The doors open at 5:30, with a 7:00 pm start time.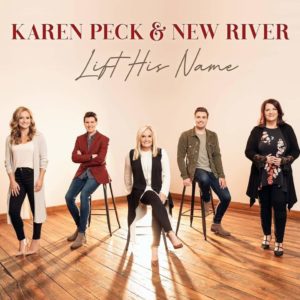 Tim Kinchen said, "We are so happy to host this event again this year, and are excited by this celebration of ministry in these last days. 'And it shall come to pass in the last days, saith God, I will pour out of my Spirit upon all flesh' Acts 2:17.  We're looking forward to sharing the stage with Karen Peck and New River, and our friend Greg Sullivan. I know it will be a great blessing to our community and our fans."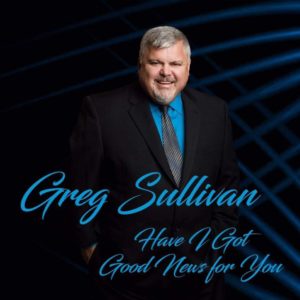 Tickets can be purchased in advance here and also at the door.
Chronicle has a new radio release from their project "Where Did The Wind Go." The song, J"Proved His Love," was recently released to radio and is climbing the charts.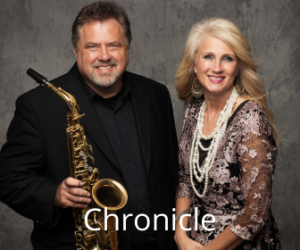 To purchase Chronicle's music click any of these icons or go to : https://www.chroniclegospelgroup.com/ministry-music-store
To connect with Chronicle just follow them on social media or the group's website.
About Chronicle
Husband and wife duo, Chronicle, hail from Denham Springs, Louisiana. Comprised of Melissa Kinchen (Missy) and husband, Tim Kinchen, they travel and minister throughout the southern United States.
Their unique sound has a soulful country vibe, held together by Missy's rich alto vocals and Tim's throaty baritone voice.  Highlighted by Tim's amazing prowess on the sax, the group can make even the oldest hymn sound fresh and new. Gifted with the ability to write their own anointed music there is an added dimension to their concerts that makes them an award-winning combination.
Chronicle shares in both concert, and the Word, when requested. Their experienced delivery and love of the Lord is evident in every moment they are on the platform.
Their on-going partnership with producer Ricky Atkinson and Resting Place Music has allowed their music to be shared across the radio airways.  They are a sound to be reckoned with, and any church would be privileged and blessed to have them in.
Did you know that you can receive the printed, full-color version of SGNScoops Magazine by subscription? Find out more 
HERE
.
Find SGNScoops Magazine On Facebook 
HERE.
You can download the latest edition of SGNScoops Magazine 
HERE.
Read the latest edition of SGNScoops Magazine online
HERE.
Listen To Today's Gospel Music
HERE
Tags:
Chronicle
,
gospel music
,
Greg Sullivan
,
karen peck and new river
,
Southern Gospel Music
Posted in
announcements
,
artists
|
Comments Off

on Chronicle and Greg Sullivan Announces New Date for 11th Annual Anniversary Sing Featuring Karen Peck and New River
Written by scoopsnews on December 24, 2019 – 2:02 pm -
Favorite Christmas Memory??  I am so thankful that I have so many.  From back when all my grandparents were with us to the last Christmas that I had with my Dad, they are all special intheir own ways. One year at Christmas, our son Brett began to understand Christmas. He started getting excited about family gatherings, opening of gifts to Santa, and other great things about the holidays.  Brett is autistic, and when he was little, he didn't understand Christmas or even get excited.  We have always kept Jesus first in our home, and we taught our daughter, Kaleigh, the true meaning of Christmas while allowing the magic of Christmas to be enjoyed. Kaleigh has loved Christmas from before she understood its meaning and loves it even more now.  Even though she is 28, she is still a kid at heart, and so am I.
Early in Brett's life she would help him open his gifts, but he would only pick up one toy or a book and that would be all he focused on.  At age four he finally realized that those presents were for him. He wanted to open them and began playing with all his gifts.  It was such a blessing to see him enjoy that part of his childhood. He turned 27 this year, and every year when December rolls around he begins telling us how many days there are until Christmas.
Being of parent of an autistic child is challenging but veryrewarding. I stop and look at every victory.  There are no small victories, they are all huge. God has truly blessed our family. Lisa and I have been married 33 years, and we have two awesome children.  We have gone through a lot as a family, and God has been there with us every step of the way. Each Christmas seems to have its own special moments, and as I get older, I try my very best to soak every moment in. I am thankful each day for what God did for us when He sent His Son to Earth to become a man and to die on a rugged cross for all mankind.  We have a Savior and His name is Jesus. I pray that if you have not that you will find the true meaning of Christmas and begin walking daily with Jesus.
Greg Sullivan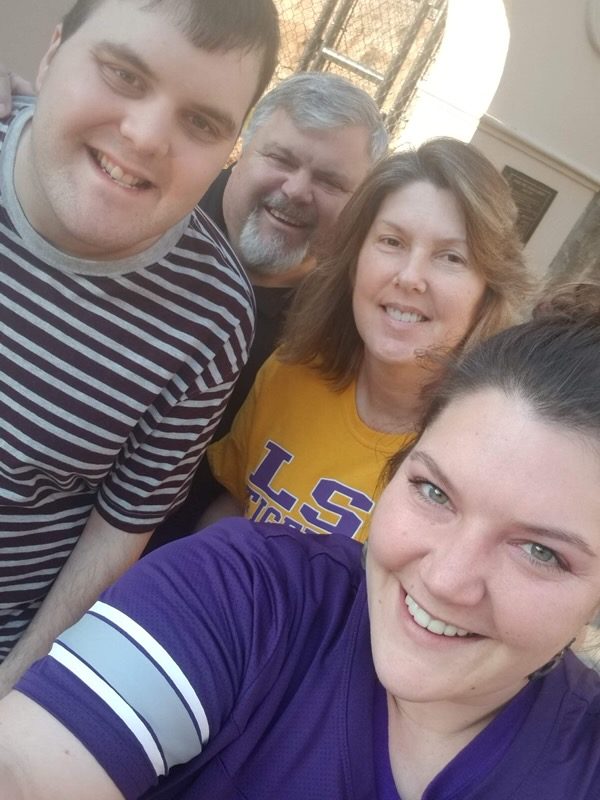 Tags:
Favorite Christmas Memory
,
Greg Sullivan
Posted in
announcements
|
Comments Off

on Favorite Christmas Memory- Greg Sullivan
Written by scoopsnews on November 2, 2019 – 2:30 pm -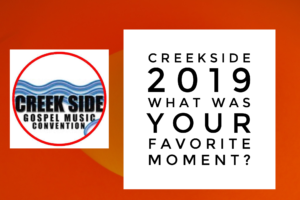 My favorite thing about Creekside was seeing a Family of Artists come together in one mind and one accord to do their very best to encourage one another and lift up our Lord and Savior. It was all about Jesus!! Amen!!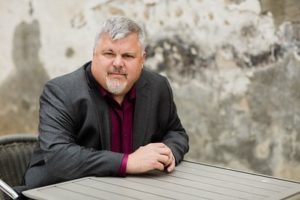 Greg Sullivan
Tags:
Greg Sullivan
Posted in
announcements
|
Comments Off

on Creekside Moment-Greg Sullivan
Written by Staff on April 3, 2019 – 9:10 am -
Jantina de Haan went Beyond the Song to ask gospel artist Greg Sullivan about the songs off of his album, "Have I Got Good News For You."
Sullivan says he loves the song, "Just Because."
"Because I take comfort in the fact that my loved ones are over there cheering me on and they are not really gone, just out of sight for a while," says Sullivan. "One day I will join them 'Just Beyond,'"
Sullivan confesses, "But my favorite on the album is 'Another Child is Coming Home.'
"Seeing God deliver my daughter from a six-year drug addiction that almost took her life, makes the song very special to me. I got to feel what the Prodigal Father felt when his son came home when my daughter called last May and asked, "Daddy can I come home?' One of the greatest days of my life. Now I am able to give people hope because what God did for my family!"
Greg Sullivan is a former member of Chronicle and the Harrells. He lives in Holden, Louisiana, with his wife Lisa. They have two children, Kaleigh and Brett. His greatest influence is Ricky Atkinson. For more information on Sullivan and to download his songs, click here.
Sullivan sings his latest release, "Three Nails, Three Days," from his album, "Have I Got Good News For You."
For more Gospel Music news read the latest issue of the SGNScoops Magazine HERE.
Download the latest SGNScoops Magazine PDF Here
Find SGNScoops Magazine On Facebook Here
Listen To Today's Gospel Music Here
Tags:
Beyond the Song
,
Christian Music
,
gospel music
,
Greg Sullivan
Posted in
artists
,
sgn scoops magazine
|
Comments Off

on Beyond the Song: Greg Sullivan talks about his new album, "Have I Got Good News For You"
Written by Staff on December 12, 2018 – 11:05 am -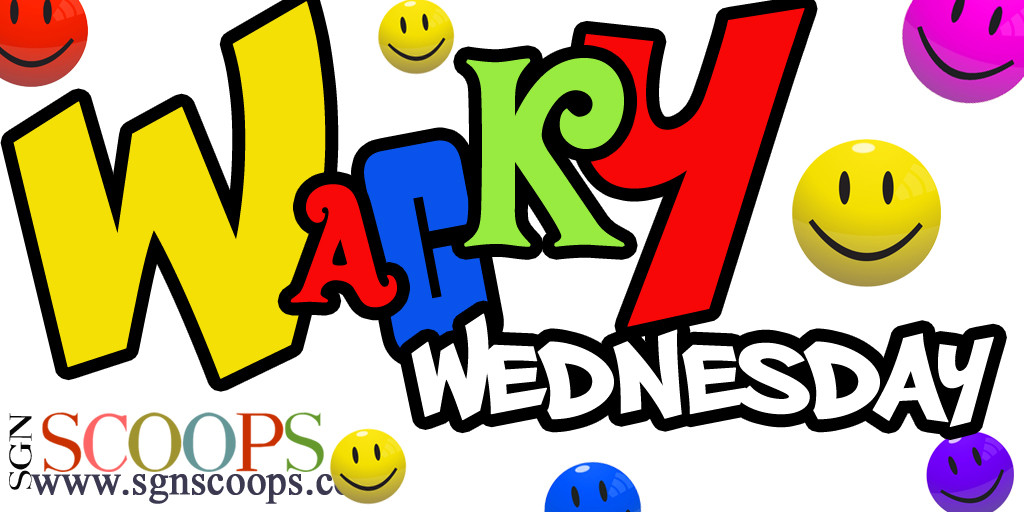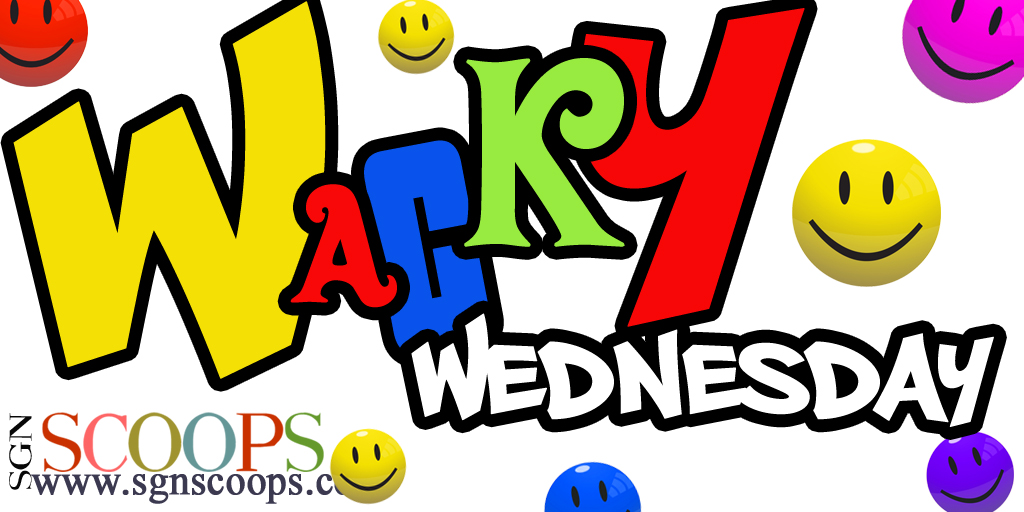 It's Christmastime here on SGNScoops and we have a brand new Christmas edition of Wacky Wednesday just for you. This time, our question was: What is your favorite Christmas song and why? Let's shake our Gospel music snowglobe and see what answers the artists have for us.
Thanks again to our special Social Media girl, Jantina de Haan, for securing these responses for us. We hope you enjoy it. Merry Christmas!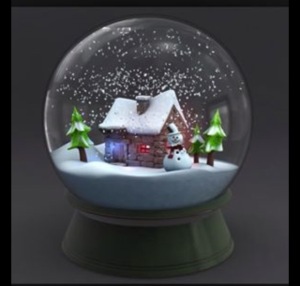 Mark Byrd: "Mary Did You Know." I love the way this song has such a sweet flow but tells a story of a mighty King and Savior.
Eric Bennett: "Hope Has Hands" © Phill Cross; I love the way he describes baby Jesus. Hope has Hands, Freedom has Feet; Truth will stand, The Word will speak. The Holy and Lovely will finally embrace. For Love has a Heartbeat and Grace has a Face…"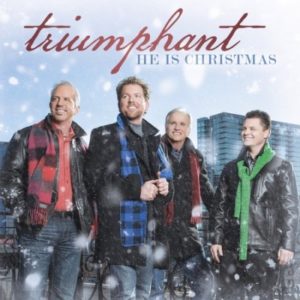 Adam Crabb: "O Holy Night," because it talks about the birth of our Savior and to me, this song is the true spirit of Christmas.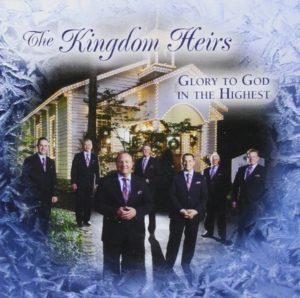 Jaquita Lindsey: "Do You Hear What I Hear." I remember trying to learn it on the piano, which I never learned to play the piano 🙂 I don't have a particular reason for liking it. Just because.
Greg Sullivan: "There's a New Kid In Town." I like this song because not many people in Bethlehem knew that Jesus had been born and it focuses on how God became man in form of a child. This child would be the Savior of the world.
Randa Jordan: "White Christmas." I loved the movie as a little girl, loved Bing Crosby, and it stayed with me all these years. It brings to me the happiest of memories.
Arthur Rice: "I'll Be Home For Christmas." The song came out in 1943 during WW2 and it was written from a soldier's perspective of wanting to be home
with their families for Christmas, even though the last line reveals it wouldn't be a reality.
The song always reminds me of the reality that so many of our men and women won't be home for Christmas. And how appreciative we should be for the sacrifice of them and their families, and we pray for their safe and speedy
return home.
Mark Bishop: Wow.. that's a tough one. It's hard to narrow it down to one song. For the simplicity of the beautiful message and the melody, it's hard to beat "Silent Night." It exemplifies what we should be focusing on at Christmas time, over shopping and gifts. It always makes me a little melancholy, too. Likewise, with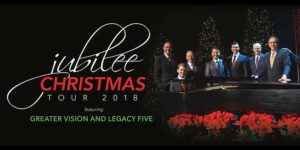 "Oh Holy Night." My sleeper choice would have to be "The Little Drummer Boy." I love the story that it tells and that we don't need to bring great gifts to Jesus like the three wise men, we only need to give Him the talents that He gave us. But the greatest Christmas gift of all is to give back to God what He gave us, to begin with.
Matt Fouch: I have a funny one…'You're a Mean One, Mr. Grinch." I love the original cut on this song and it fits the bass range just perfectly. People always smile when they hear you sing it, It's a lot of fun.
Autumn Clark: "The Christmas song." Because it is so beautiful and the story it tells.
Scott Peek (DJ of KNMG Radio): "We Are The Reason." The message can be no clearer. He came to earth as a baby for us. All 33 years of His life were about us His willingness to die on the cross was about us. And it all started that first Christmas morning…"WE ARE THE REASON!"
Harley Madden: "I'll Be Home For Christmas," I think maybe my favorite song for Christmas. And the reason I say that is, back in 1985 my sister passed, and I miss her everyday. But now I think about it, she made my mom a promise for Christmas that year. And that was: She would be home for Christmas. Even though we may not have got our wish for her to be at her earthly home for Christmas, she was made new in her Heavenly home. Sitting at the feet of Jesus. I can't wait to get to Heaven, to be able to see her again and give her a big hug.

A Wacky Wednesday Merry Christmas from SGNScoops
Tags:
Adam Crabb
,
Arthur Rice
,
Christian Music
,
christmas
,
christmas music
,
Eric Bennett
,
gospel music
,
Greater Vision
,
Greg Sullivan
,
Harley Madden
,
Jaquita Lindsey
,
Jordan family band
,
Kingdom Heirs
,
legacy five
,
Mark Bishop
,
Mark Byrd
,
Matt Fouch
,
nelons
,
Scott Peek
,
Triumphant
,
Wacky Wednesday
Posted in
artists
,
SGNScoops Wacky Wednesday
|
Comments Off

on Christmas Wacky Wednesday from SGNScoops