Written by Staff on March 12, 2020 – 6:15 pm -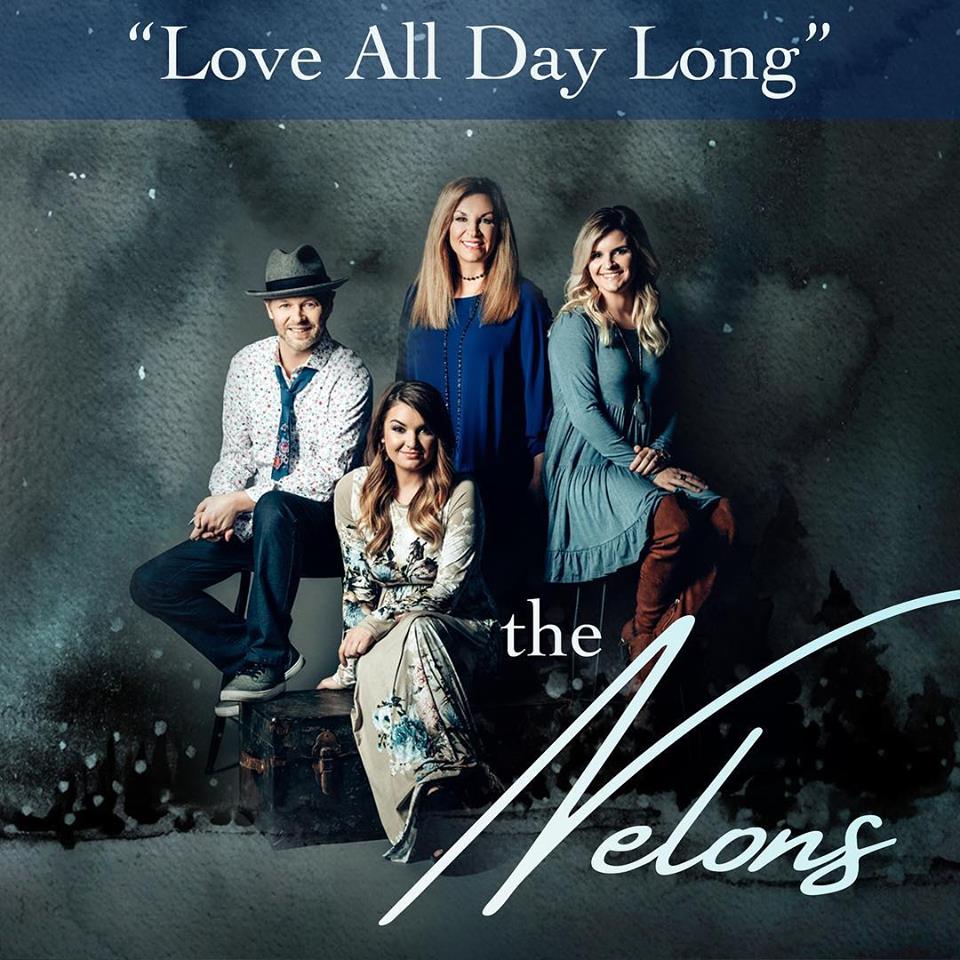 Jason Clark of the Nelons is in need of our prayers after he was hurt by a horse. He explains in a Facebook post today:
"Update for those that have been asking what happened to me tonight.
Well here's the story. After my day was finished I called my mom to check on my dad. I was going for my evening walk and went to the barn to check on a horse that has been skid dish. He was separated in a small corral and I was walking this horse with a walking rope, talking to him softly walking him in a circle. My phone was in my jacket and the ringer sounded and it spooked the horse. He turned kicking and bucking up and landed a good shot on my right knee. I was immediately sent to the ground, hit my head on the gate and crawled out of the corral. I could not put any weight on my right leg whatsoever and just laid there waiting for help.
I was home by myself and couldn't move until the ambulance got there and took me to the hospital. X-Rays revealed I broke my knee and cracked a rib under my arm. I'm now home and going to orthopedic doctor tomorrow. I'm grateful for Stone Carter Autumn Clark and Kelly Nelon Clark for helping me all night. The pain is excruciating but it could've been a whole lot worse!! I'm frustrated at this set back but many are dealing with much much worse and I'll be back soon. There are so many things we are engaged in to get the gospel literally around the world and I know we are in a spiritual battle. The Lord will receive glory through all of this and I am praying tonight His will be done.
Thanks for the concern and all the prayers.
I appreciate your love and support more than you'll ever know."
Jason's wife, Kelly Nelon Clarke, writes a short time later: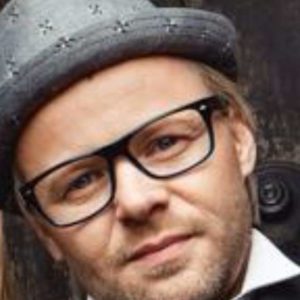 "Well not the news we wanted but the doctor knows best. Surgery will be next week to repair the knee. We will continue to fulfill all of our dates just like before. Nathan Kistler will be filling in and we are thankful for that. Jason Matthew Clark will be back in no time. Thank you for your continued prayer and support. You are the best!"
Please continue to pray for Jason Clark and all of the Nelons.
Tags:
gospel music
,
jason clark
,
Kelly Nelon Clark
,
Southern Gospel Music
,
the nelons
Posted in
announcements
,
artists
|
Comments Off

on Jason Clark needs our prayers
Written by SGN Scoops Staff on December 17, 2019 – 8:51 am -
Please pray for Jason Clark of the Nelons. He has been having health issues and is going in for heart surgery this morning.
Jason's wife, Kelly Nelon Clark, wrote on Facebook this morning:
Update: Jason's open heart surgery is scheduled for somewhere between 8:00-8:30 am in the morning with Dr. Theresa Luu , Kennestone hospital in Marietta Georgia. We will get off the bus there at 5:30 am. It's the blue tower I believe. Jason is having his pre-op today and his mother is with him. Please pray for all things concerning this very serious surgery.
We trust the Lord! We have sung about him all of our lives and given our life to Him, now our feet are in action. We believe! Please stand with us and help us any way you can.
Please be in prayer for Jason, the doctors, Kelly, and all of his family.
Tags:
jason clark
Posted in
announcements
|
Comments Off

on Please pray for Jason Clark of the Nelons.
Written by Staff on November 21, 2019 – 10:49 am -
Kelly Nelon Clark and all members of Christian music family, the Nelons, have been posting over the last couple of days about issues being experienced by their family. The most concerning is the heart problems that Jason Clark is currently experiencing. He certainly needs our prayer as he has been in and out of the hospital.
In his most recent post on Facebook, Jason explains the seriousness of his health problem.
"Quick Update:
My cardiologist let me come home last night. I will return tomorrow for a check up, and Tuesday to meet with the surgeon. All the "experts" tell me after the surgery and recovery that I will be feeling like a 20 year old again. I am still praying, seeking counsel, just because I am not so eager to have open heart surgery. I feel completely fine until I have a spasm and immediately I'm reminded I have a blood flow issue around my heart. I will be on the road this weekend and I am monitoring my bpm very closely. I have extremely low BP and my heart rate stays at a very calm rate but that's normal for me even under stressful circumstances.
My stress test yesterday only got my bpm up to 154 and they wanted to monitor it at 175. Just couldn't get it there.
Today I'm back in my office doing some work and hanging out at the farm.
Love you all and appreciate the prayers more than anything." — Jason Clark — Nov. 21, 2019
Please join all of us in praying for this Godly man.
Tags:
Christian Music
,
gospel music
,
jason clark
,
Kelly Nelon Clark
,
the nelons
Posted in
announcements
,
artists
|
Comments Off

on Jason Clark needs prayer
Written by scoopsnews on April 13, 2019 – 11:54 am -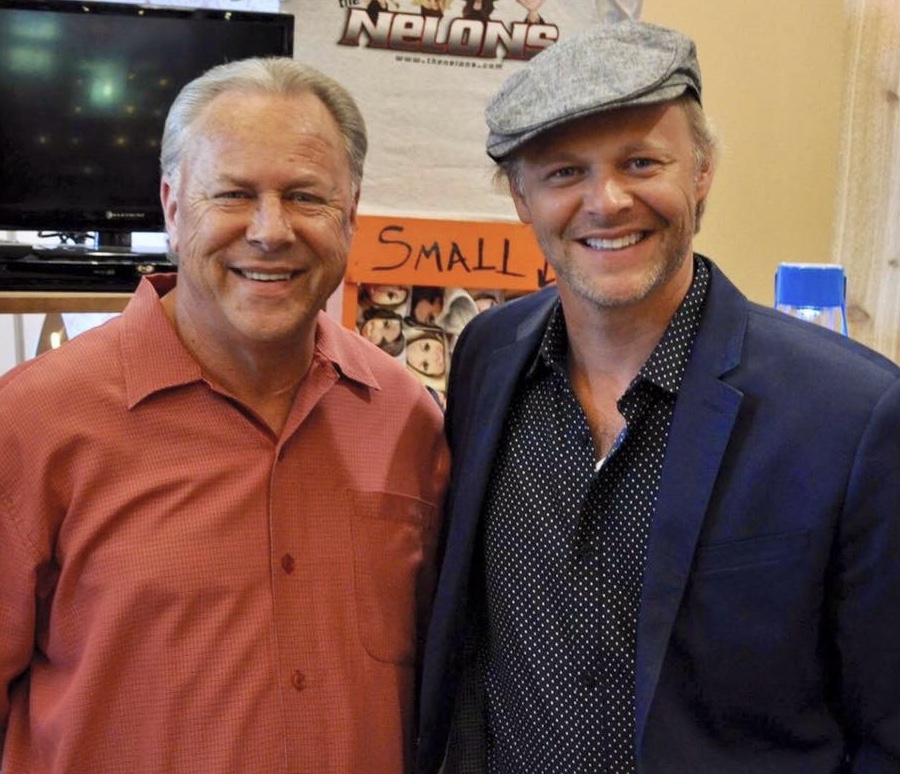 Please pray for  Dan Clark and family.
Recent update from Jason:
Crazy night of travel. Two planes broke down (thankfully while on the ground), third plane got us to Nashville safely, finally got to Indiana at dawn.
Dad just finished his second 4-hour dialysis treatment. He's got a lot to overcome to be qualified for a transplant.
God's Grace is sufficient, His mercy endureth forever.
Your prayers are so appreciated. We are all humbled.
We at SGN Scoops are praying, please join us.
Tags:
Dan Clark
,
jason clark
Posted in
announcements
|
Comments Off

on Please Pray for Dan Clark and Family
Written by Staff on November 2, 2017 – 9:37 am -
Pigeon Forge, Tenn. (November 2, 2017) — The Creekside Gospel Music Convention honoured many national and regional Gospel artists on Tues. Oct. 31. The 2017 Diamond Awards were hosted by Dr. Jerry and Jan Goff. Guest artists appearing during the evening included the Hyssongs, Wilbanks and Williamsons. Jean and Ken Grady from Gospel Music Today worked with Rob Patz, owner of SGNScoops, to produce the 2017 Diamond Awards. WATC TV from Atlanta, Georgia, filmed the event for a future special.
And the winners for the 2017 Diamond Awards are…
The J.D. Sumner Living Legend: Brian Free
Mixed Group of the Year: The Williamsons
Quartet of the Year: Triumphant Quartet
Trio of the Year: The Hyssongs
Duet of the Year: Broken Vessels
Female Vocalist of the Year: Kelly Nelon Clark
Male Vocalist of the Year: Jason Crabb
Sunrise Award: Matt Felts
Sunrise Trio of the Year: Sacred Harmony
Sunrise Quartet of the Year: Old time Preachers Quartet
Song of the Year: "Somebody's Miracle" – Brian Free and Assurance
Album of the Year: "Nature's Symphony in 432" – The Isaacs
Christian Country Group of the Year: Mark209
Anthony Burger Instrumentalist of the Year: Jeff Stice
Dottie Rambo Songwriter of the Year: Kenna West
Bluegrass Gospel Album of the Year: "This Ole' House of Mine" – Heaven's Mountain Band
Bluegrass Gospel Song of the Year: "I'll Ride This Ship to Shore" – Heaven's Mountain Band
Bluegrass Gospel Male Artist of the Year: Tim Maze
Bluegrass Gospel Female Artist of the Year: Debra Wilson
Bluegrass Gospel Group of the Year: Eagle's Wings
Gospel Music Today Video/DVD of the Year: "Live in Bessemer" – New Ground
Favorite Industry Website: WATC TV Channel 57
Paul Heil Award for Broadcasting: Mickey Bell – WXIC
Publisher's Choice Award: John Whisnant
Congratulations to each of the Diamond Award winners and nominees. The 2018 Creekside Gospel Music Convention and Diamond Awardsill be held Oct. 28 to Nov. 1, 2018 at the Smoky Mountain Resort, Pigeon Forge, Tenn. For more information contact event convener and Coastal Media CEO, Rob Patz at 360-933-0741.
For the latest issue of SGNScoops magazine click here
For more Gospel music news click here.
For online Gospel music click here.
Tags:
2017 Creekside Gospel music Convention
,
2017 Diamond Awards
,
brian free
,
Eric Bennett
,
gospel music
,
hyssongs
,
jason clark
,
Kelly Nelon Clark
,
Kenna West
,
Mark209
,
nelons
,
Triumphant Qt
Posted in
artists
,
diamond awards
|
Comments Off

on 2017 Diamond Awards honor Triumphant, Kelly Nelon
Written by Staff on October 18, 2017 – 7:44 am -
Most individuals dream of living a life that will make this world a better place. They hope that they can leave a legacy behind that reflects a life of positive influence. This dream is one that Rex Nelon accomplished. It was his vision 30 years ago, which sparked the national ministry of the Nelons. It was also his influence that helped begin the careers of some of Gospel Music's most beloved artists, such as Karen Peck Gooch and Janet Paschal.  
For years, Rex Nelon's daughter, Kelly, sang alto alongside him. Now, Kelly sings with her two beautiful daughters, Amber and Autumn, and her husband, Jason Clark. It is the legacy of this Gospel Music Association Hall of Fame inductee that is still being lived out through his daughter and granddaughters. I had the privilege of interviewing Autumn Nelon Clark, Kelly's youngest daughter.  

Born on January 20, 1997, Autumn is now 20 years old. While she has always been behind the scenes of her family's career, she has recently taken on the role of singer/mandolin player for the group.
"For a while it was just the three of them – my mom, dad and sister," Amber says. "But a few years ago, my dad got sick, and I had to fill in for him. I've been up there ever since."
While Autumn has watched her family walk onto stages all of her life, it never made it easier when it was her turn to finally take the stage. The young lady confesses that it was more than a little intimidating for her to sing in front of people for the first time.  
Tags:
Amber Nelon Thompson
,
Americana music
,
Autumn Clark
,
Autumn Nelon Clark
,
gospel music
,
jason clark
,
Kelly Nelon Clark
,
Southern Gospel Music
,
the nelons
Posted in
artists
,
Christian interest
,
sgn scoops magazine
|
Comments Off

on Autumn Nelon Clark is a Southern Gospel Sweetheart
Written by Staff on September 18, 2017 – 10:23 am -
NASHVILLE, Tenn. (September 15, 2017) – Multi-award winning, critically-acclaimed and beloved artist, Michael English, is back with one of the most highly-anticipated projects of 2017, Love Is The Golden Rule. The project – releasing today on Daywind Records – is filled with the central theme of love, from the opening song "My Love," the rollicking "One Drop Of Love," to the thought-provoking title track, "Love Is The Golden Rule."
From the onset of this project, English had one goal – to record messages of unity and love through Christ. "When I set out to record this new project, I was struck by how divided our country was and the amount of hate that was on the television every time I turned it on. I decided to record a project that would be positive, uplifting, and promote love to one another. I wanted this music to bring people together."
Described as 'vintage English' with a 'fresh spin,' the project will thrill longtime listeners of Michael's music while drawing on the journey of life Michael has traveled. Jason Clark (Nelons, Amber Nelon Thompson) produced all but one song and expertly crafted the project to feature the distinct voice and style that have made English a fan-favorite since his early days in Christian music. Jay DeMarcus (Rascal Flatts, Reba McEntire, Chicago) lent his talents to produce "The Living Years," a pensive cover of the Mike + the Mechanics hit song.
"It is an honor to produce and arrange this project for one of the world's most legendary singers and performers," says producer Jason Clark. "As a lifelong fan, I suggested to Michael that we make this recording the one his fan base has been long been waiting for. It is undoubtedly, unashamedly 'Vintage English.' Production took over eight months, as we assembled a cast of the world's greatest musicians, writers, singers, engineers, from various genres of music. Michael worked extremely hard and what he delivered on this recording, I believe, is some of his best work in his entire career."
"Love Is the Golden Rule," the debut single, is already making waves at Christian radio and is expected to be a major player at radio this fall.
Love Is The Golden Rule, 
on Daywind Records, is available at iTunes, Amazon Music, and all digital retailers as well as
www.MichaelEnglishMusic.com
.
Love Is The Golden Rule Track Listing:
My Love
Little Is Much
The Living Years
None Of Us Are Free
Finally Coming Come
One Drop Of Love
Cry Holy
Hello Happiness
Love Is The Golden Rule
Let Me Hold You
For online Gospel music click
here
Tags:
daywind
,
jason clark
,
Love is the Golden Rule
,
Michael English
Posted in
announcements
,
artists
|
Comments Off

on MICHAEL ENGLISH UNVEILS LOVE IS THE GOLDEN RULE TODAY
Written by Staff on January 4, 2017 – 9:12 am -
By Lorraine Walker
On December 31, 2016, SGNScoops was in the audience to participate in a New Year's Eve concert with the Nelons and Jeff Stice. It was a tremendous evening of music as each artist opened up and delivered the best of their skills and talents to an appreciative audience.
Afterward, we were able to talk to the artists and quiz them with an SGNScoops' Fast Five:
Lorraine: What is your main goal for 2017?
Jeff Stice: As I get older, I really truly do just want to finish well; whatever I can do, to do improve
myself as a person. I'm not into the whole performance thing. Jesus died on a cross for me and said, "It is finished!" I don't have to earn my way into anything anymore but why would I not want to try and live a better life. I want to keep working on my music and enjoying my family. I'm  just waiting to see what He has open for me next! He overwhelms me everyday.
Kelly Nelon Clark: My main goal is to spend time with my family and do things that are important to us as a family, not always the business. I wrote about this on Facebook the other day. I want to spend time thinking about our accomplishments, being thankful for what the Lord has allowed me to do; and to take more time with our family.
Amber Nelon Thompson: My main goal is to drink more water. I drink too many sodas.
Autumn Nelon Clark: I really want to get in shape. I say that every year but this year I really want to do it. When I go to the gym and I leave out of breath, I know that I'm not in shape.
Jason Clark: I want to rest in God's provision. I've asked God to take me to new places. We've been blessed with a wonderful platform that has sustained itself for 40 years. I've asked God to do new things in our ministry. He has already begun to start some works that are brand new, whether it's the film industry or the documentary industry, where we are doing some things, telling some stories. We are doing an Americana Tour. Forty-something cities have already booked us. It's basically a non-Christian crowd. So God is already answering that prayer: "Lord, I'm an open door right now, I want you to just use me. If it means in a nursing home on a Saturday afternoon, or if it means into a brand new audience that's never heard the Gospel story, I'm ready." So we're just open. It's exciting.
Lorraine: What is your favorite City?
Kelly: My favorite city is Honolulu!
Amber: My favorite city is Atlanta, where I'm from. My other favorite city would be New York. I love New York City, especially at Christmas time.
Autumn: New York. Love it so much!
Jason: New York City is amazing, but if I want to relax, I have to go to Hawaii. We just had two weeks in Oahu and I have to say that is the most relaxed I have ever been. It was like I was in another world.
Jeff: I love Toronto/Hamilton area, I love New York, I love Orlando; I don't know if I have a favorite. And then I like little towns like Shipshewana IN. My favorite vacation destination would probably be Florida. I've got kids, so they like Disney, Universal, the beach, etc.
Lorraine: What is your favorite way to exercise?
Amber: I love basketball. Very fast-paced, fast-moving. We won the State Championship in my senior year (of high school) and then I got offered a full scholarship to play for the State of Georgia but I turned it down because I wanted to sing more than I wanted to play basketball. Go Kentucky Wildcats!
Autumn: I run. Yes, I am one of those.
Jason: I'm a walker. Every day I walk. When I began to have those (chest pains), the doctor said, "You need to start walking." I was trying to run and it was hurting my knees. You know who else is a walker? Bill Gaither, who has really encouraged me. When we are out on the road (together), we walk. I can't hardly keep up with the guy! It's unbelievable the pace that he keeps. It has truly inspired me because I see the enthusiasm and energy he has at 81, so I want to have that. Diet and walking is a big part of that, so he tells me, and I want to have that.
Jeff: I run. I love running. I'm 56 and I'm trying my best to outrun Old Age but 'he's' so fast!
Kelly: Walking.
Lorraine: What is your favorite book, or what book are you reading now?
Autumn: A book called "Uninvited." (Christian non-fiction by Lysa TerKeurst).
Jason: I just started reading a book I read every January first. It's called "The Adventures of Spirit-filled Giving," by Bill Stafford. It's basically teaching us that if we are just merely tithing, we are only paying a debt. God wants us to give without expecting anything in return. When you begin to open up your heart and give in this way what the Lord has already given to us, he says it unleashes a lifetime of adventure and the flow of the Holy Spirit through us. When God can trust us with more resources than we need… Sometimes we know what we need and we hang on to it. God says the righteous will never be begging for bread. We are always going to have what we need if we hang on to God. God wants to give us more than we need, if He can trust that we will be a conduit and allow that to flow through us to others. That's basically the teaching of that book. It's a small book but I like to be reminded of that concept. I want to be generous in my time, generous in my spirit and in my compassion for others, especially for those who can't give anything in return. That book really challenges me so I'm reading it again.
Jeff: "Abba's Child," by Brennan Manning.
Kelly: "Grace Awakening."(Charles Swindoll).
Amber: Right now I'm reading a book called, "Hurting People Hurt People." (Joyce Meyers). I'm getting my Masters degree in Counseling, and that book is required. I've been reading it and it is SO good. I encourage everyone to read it.
Lorraine: What is your favorite Parable or Scripture verse?
Jason: I'm really intrigued by the Parable of the Sower. I was just reading that a couple of days ago. The seeds that we plant and the different ground that Jesus was teaching about. He said we are going to cast that seed, just throw it out there. But sometimes, it will be discouraging because we won't see the fruit, or anything tangible. That is just how we are wired. We want to see the blessing now; we want to see the provision now. To see whatever that is, right before us. Even with the Children of Israel. They wanted a King, and God said, "No, I'm your King!" But they said, "No we want to see someone on the throne!" He said, "Well, I will give him to you, but he is going to tax you and you are going to work in his barns, filling his coffers." They had to endure a lot of hardship because they couldn't trust the unseen hand of God. So the Parable of the Sower helps us to trust. Just cast your seed out there and let God do what He's going to do. There are going to be times when we aren't going to see the return. But then there are times that seed lands on fertile soil and it begins to take root, bloom and blossom, blessing others. That's a great way to live. We can't be discouraged when we don't see it. So many seeds were planted in that parable and only one type of soil was fertile.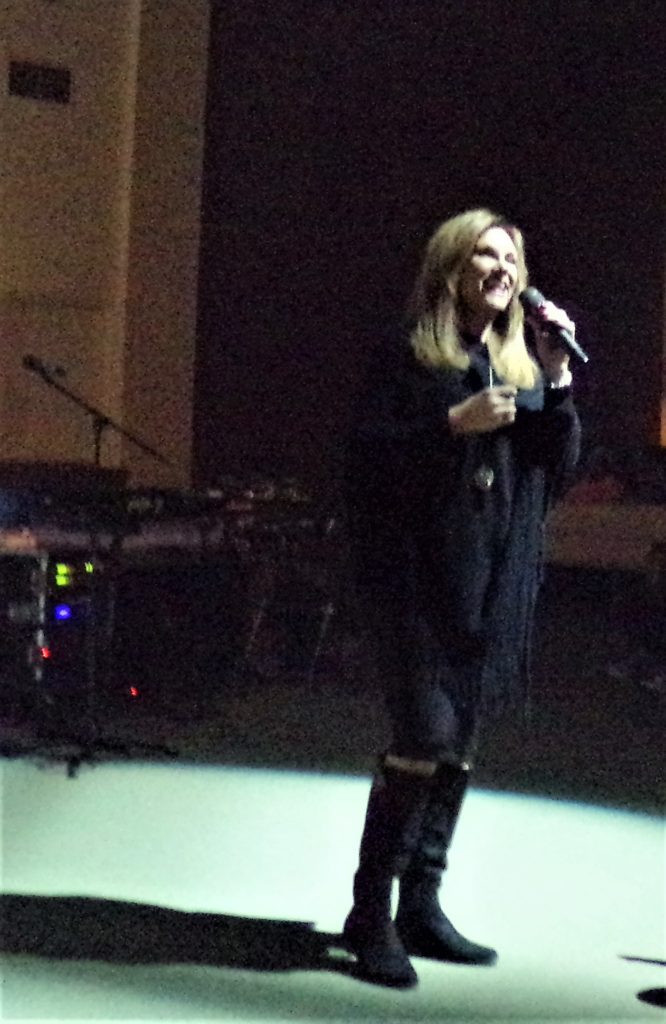 Jeff: My favorite Scripture is Psalm 130, verse 7. "Hope in the Lord, for in the Lord there is mercy and with Him there is abundant redemption." I hang my hat on that every day.
Kelly: I love the parable of the Prodigal Son. My favorite Scripture is Jeremiah 29:11. "For I know the plans I have for you," declares the Lord, "plans to prosper you and not to harm you, plans to give you hope and a future." We have hope!
Amber: I love the Good Samaritan because I think we need more of that in today's time; people who show kindness. We need more kindness right now.
Autumn: "He heals the brokenhearted and binds up their wounds." (Psalm 147:3) There are times in my life when I feel brokenhearted; you've been through a breakup or one of your family members dies. I can always open up my Bible and know that God is always there. He will heal my broken heart.
Thanks to all of The Nelons and to Jeff Stice for participating in a NYE Fast Five for SGNScoops! It was great to hear your hearts on the last day of 2016. 
For more on Jeff Stice, click here.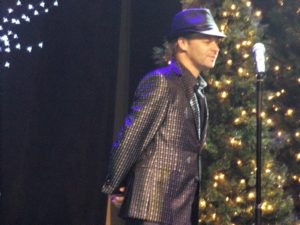 For more on The Nelons, click here.
For more Gospel music news, click here.
Amber Nelon Thompson is featured in the January issue of SGNScoops. Available soon on SGNScoops.
Tags:
Amber Nelon Thompson
,
Autumn Nelon Clark
,
gospel music
,
jason clark
,
Jeff Stice
,
Kelly Nelon
,
Kelly Nelon Clark
,
nelons
Posted in
artists
,
Fast Five
,
sgn scoops magazine
,
special feature
|
Comments Off

on The Nelons and Jeff Stice participate in a Final Fast Five for 2016 with SGNScoops
Written by Staff on January 3, 2017 – 4:10 pm -
By Lorraine Walker
New Year's Eve at Bethel Gospel Tabernacle in Hamilton, Ontario, has become known as a must-see evening of music. Every year a different artist is presented by the church and the audience responds, filling the auditorium with applause and appreciation. December 31, 2016, was no different. The Nelons and Jeff Stice took the stage amid the Christmas trees and spotlights, sharing their faith and talent with a crowd of 700.
Kelly Nelon Clark and her husband Jason, daughters Amber and Autumn, along with pianist Jeff Stice gave the audience a full evening of current songs, hymns and Christmas favorites. They began with tunes from their latest albums Stronger Together and Family Harmony. Songs featuring each
member were interspersed with specials by the award-winning Jeff Stice. The audience joined in on familiar Christmas and Gospel songs, encouraged by emcee Jason Clark. A special, nostalgic moment occurred when the auditorium grew dark and the spotlight shone down on Kelly performing "A Christmas In December."
Rex Nelon, Kelly's father, formed the Rex Nelon Singers in 1977, formerly the LeFevres. Kelly was singing alto for the group at that time, and now – forty years later – she is still standing strong as the matriarch of the Nelons. Kelly remains sweet, approachable and caring, even taking time from the group's repertoire to sing "Happy Birthday" to my father who was turning 91 years old. Thanks Kelly!
As a Nelons fan since the late '80's when the group included Karen Peck and Jerry Thompson and frequently visited southern Ontario and northern New York State, I was excited to hear this group on their own where they might showcase each individuals' skill. Kelly's voice remains as true and soft as it did decades ago, owing in part to her regular vocal exercises. Amber is one of, if not 'the', preeminent vocalists of her generation in Christian music. With a clear, expressive tone retaining the bluegrass background of her dad, Autumn charmed the crowd on one of her few solo songs. Jason Clark was disarming with his down-to-earth delivery belying his ability to sing several octaves. I can't wait to hear the music this family produces in the future as they continue to develop their own sound.
It was great to see Jeff Stice again, since he had last appeared at Bethel Gospel Tabernacle in December 2013 with Triumphant. Those fingers can certainly burn up the keyboard! Whether accompanying the Nelons or doing a solo feature, Jeff showed the crowd that he deserves every award and nomination he has earned.
The Nelons completed the evening with Amber singing "Auld Lang Syne," along with the audience, while Nelons' members captured the closing event on Facebook Live. The ballad turned into a barn-burner with "I'll Fly Away." The Nelon ladies certainly let it fly in this last song as Jason led the audience. You can find it on The Nelons page here. 
I'm sure all the attendees would join my family and I in saying that this was a
concert to remember. Happy 2017!
Tags:
Amber Nelon Thompson
,
Autumn Nelon Clark
,
gospel music
,
jason clark
,
Jeff Stice
,
Kelly Nelon Clark
,
the nelons
Posted in
artists
,
christian entertainment
,
sgn scoops magazine
|
Comments Off

on The Nelons and Jeff Stice appear in Hamilton, Ontario on New Year's Eve
Written by scoopsnews on November 24, 2016 – 5:23 pm -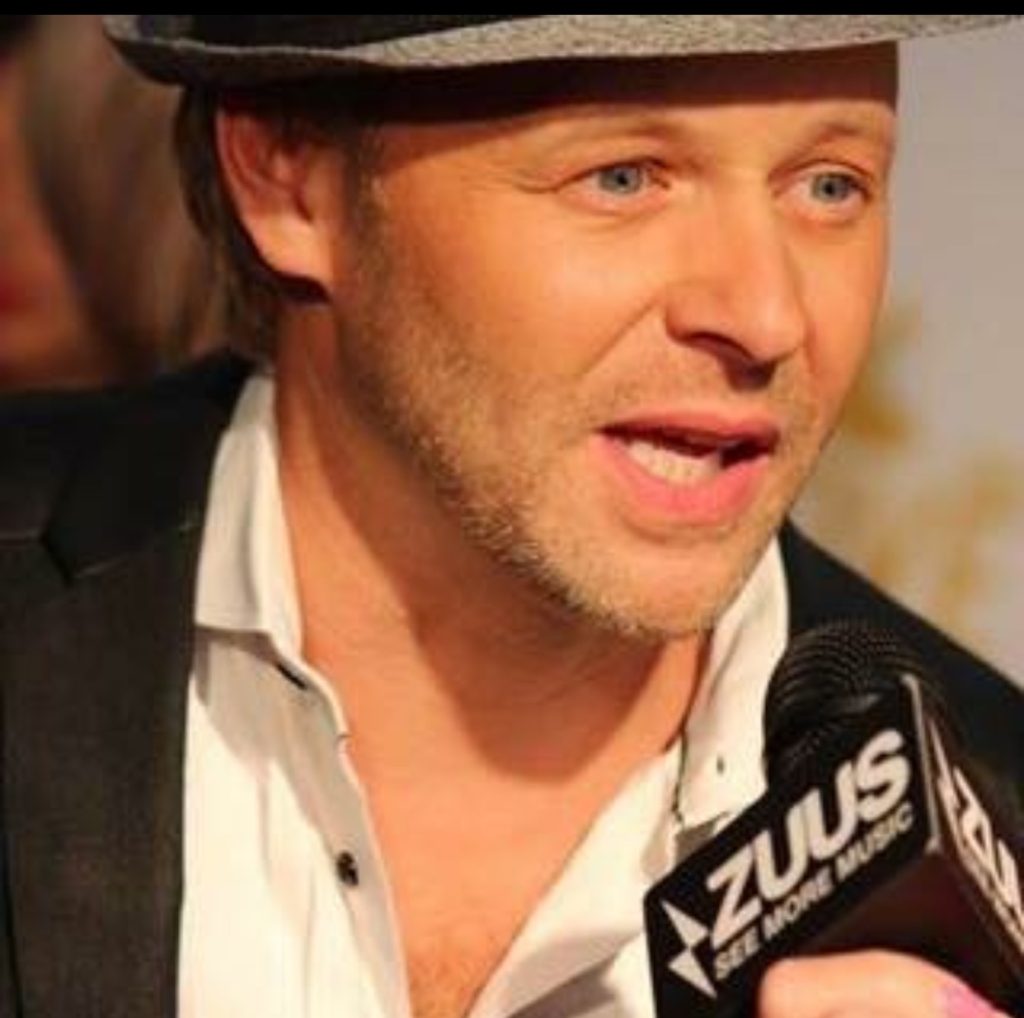 Many of us gathered around the table with our families today and ate Turkey and Dressing and lots of delicious food. As I looked at Facebook tonight, I saw two posts made by our friend Jason Clark.
The first one about 4 hours ago:
Just got off the phone with my dad.
My mom is in critical condition with a heart attack and 100% blockage to her main artery. They will perform open heart surgery with the hopes of 4-bypasses. They got her to the hospital very fast and believe they were timely enough that prevented major damage from the heart attack.
My mom has many Alzheimer's patients that she cares for 24/7 and was just about to serve them and their families Thanksgiving Dinner at the time of her Heart Attack.
Thank you for your continued prayers!
The second one, about an hour ago:
So many friends have come to our side to offer their assistance and many more from literally all around the world have sent messages letting us know they are praying.
A friend and an employee of American Airlines, got me on a plane from Orlando to Miami (just landed) and now on my way to be in Louisville by tonight!
Michael English was on vacation with his family this weekend and has offered to fill in for me singing (pretty good fill-in👍). His manager Kevin, is going to road manage and look out for the girls as well.
I was also gonna be the bus-driver this weekend, and I've already had several offers there.
I feel so blessed and I'm reminded what a powerful, unstoppable force friendship is. Love can accomplish literally anything.
Nothing stronger than a mother's love and I'm blessed so many of you have stepped up so I could be with mine during this time.
This is the True Spirit of Thanksgiving.  We are all praying for your You and Your Mom Jason!
Thank you for sharing……
Tags:
jason clark
,
the nelons
Posted in
announcements
|
Comments Off

on The True Spirit of Thanksgiving, Prayers for Jason Clark and Family…..