Written by Staff on June 13, 2016 – 2:12 pm -
Jeff and Sheri Easter were in concert at Farmers Family Restaurant in Murfreesboro, Tennessee, on May 26. It was a terrific concert with an enthusiastic crowd!
Also performing that evening were artists Williamson Branch, friends of Jeff and Sheri Easter.
We are able to show a great ringside-seat view of the concert, courtesy of one of our amazing SGNScoops photographers and writers who attended that evening.
You can find out more about Jeff and Sheri Easter at their website here.
Jeff and Sheri's latest release is Small Town. Their website says: "Small Town, Celebrating 30 Years of Music & Marriage is our brand new release featuring Jesus Loves You, Small Town Someone, Someone's Listening and more. Produced by Jeff and Sheri Easter, Madison Easter and Greg Cole, the CD features 11 songs, several of which were co-written by Sheri along with some of Nashville's most noted songwriters. It captures the warm, country-influenced musical style the group is known for and covers faith and family topics that have been important to Jeff and Sheri since they started the group three decades ago."
For more Southern Gospel news click
here.
Tags:
bluegrass
,
christian country
,
Jared Easter
,
Jeff and Sheri
,
Jeff Easter
,
Morgan Easter
,
sheri easter
,
southern gospel
,
Williamson Branch
Posted in
artists
,
sgn scoops magazine
|
Comments Off

on Jeff and Sheri Easter in Concert
Written by Staff on November 1, 2015 – 8:35 am -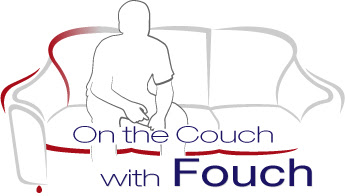 My guest this month is funny man, Jeff Easter. Jeff is a BLAST to be around. He is a genuine individual and I had a wonderful time interviewing him. He did not disappoint in this interview. You see Jeff regularly on the Gaither Gospel Series and at events across the country. Enjoy getting to know Jeff Easter. Click HERE to watch.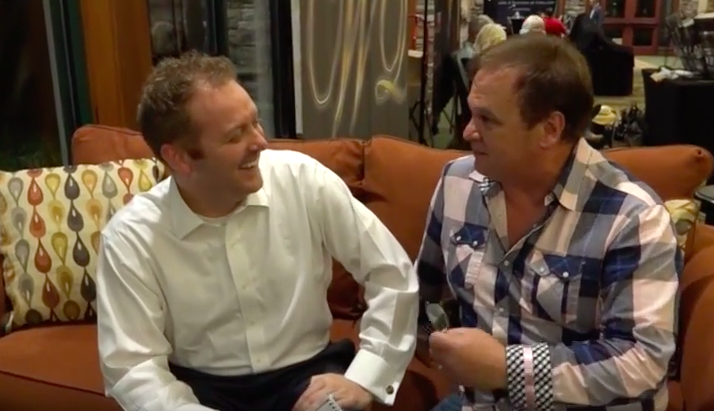 If you enjoy these videos, please share this email with your friends. Share it on Facebook, Twitter or subscribe on YouTube. Helping me get the word out about these interviews will help grow our music and it's reach. Thanks for all you do and God bless!
For more artist news visit SGN Scoops Facebook page.
Tags:
In The Couch With Fouch
,
Jeff Easter
,
Matt Fouch
,
southern gospel
Posted in
announcements
,
artists
|
Comments Off

on Jeff Easter is On The Couch With Fouch
Written by SGN Scoops on November 8, 2013 – 10:03 am -

Like Father, Like Son joins James Easter of the legendary Easter Brothers with his son Jeff, of the Dove Award winning duo Jeff & Sheri Easter for a special recorded event. The result is an album that tells the story of the timeless relationships between both an earthly father and son, all the while reminding us of our important relationship with our Heavenly Father and the gift He gave us in His Son.
Jeff tells us why this album and why now: "I've always said my dad is my favorite singer of all and now it is great that I get to honor his voice.  He is 81 years old and he is still my inspiration.  The things I've learned from him growing up still keeps me grounded. I love you, Daddy!"
Sheri Easter wrote the title track in honor of James and Jeff, and co-wrote other songs for the album. "I'm grateful that Jeff had the vision to do this project and for the help that Sheri has been to Jeff," James shares.
He adds: "One of my favorite scriptures is Romans 8:38-39 where we're promised that nothing can separate us from the love of God.  I am thankful for this promise in my life and in the lives of my children."
The father/son theme resonated with a couple of Jeff's friends, who he invited to join him. Jonathan and Jordan Wilburn join on the first single, "Way Up On The Mountain," and Gerald and Jason Crabb sing the Paul Overstreet/Don Schlitz song "I've Got No Rocks to Throw."
Like Father, Like Son released on November 5 and is available atCrossroads, iTunes, and AmazonMP3.
Watch James, Jeff, and Sheri talk about "Like Father, Like Son":
http://www.youtube.com/watch?v=M-rfzsZkqDo
Tags:
crossroads
,
Jeff Easter
,
the Easters. Southern gospel news
Posted in
announcements
|
Comments Off

on James and Jeff Easter: Like Father, Like Son
Written by SGN Scoops on October 7, 2011 – 5:57 am -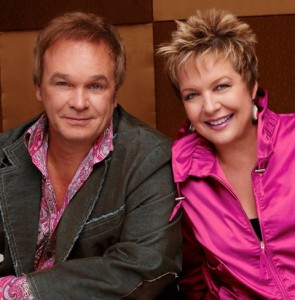 Nashville, TN – Grammy® Nominated, Award-Winning Jeff & Sheri Easter, favorites on the popular Gaither Homecoming Tour and Videos, are excited to announce the "PAINT YOUR TOWN PINK" tour for the month of October in celebration of National Breast Cancer Awareness Month! Concert-goers are invited to dress in pink – men and women – to show their support and local breast cancer charity groups will be invited to each date to bring community awareness to their local group.
This is a very special month for Sheri Easter – she is celebrating over 3 years FREE of breast cancer. Sheri says: "When you get the call, your world stops, and you know your life is changed. I am thankful that I had a wonderful support system of my family and all our wonderful throughout the country and the world. I thank God for his mercy – I am celebrating over 3 years of being free from breast cancer! Showing up to our "PAINT YOUR TOWN PINK" concerts is an opportunity to show your support for the loved ones and friends in your community that are going through cancer." Jeff adds "I'm even gonna wear pink! Real men can wear pink! "
The "PAINT YOUR TOWN PINK" tour makes a stop at the Grand Ole Opry for "Opry Goes Pink" on Saturday, October 22. Jeff & Sheri Easter will team with The Grand Ole Opry® and Women Rock For The Cure™ in the fight against breast cancer for it's third annual "Opry Goes Pink" show. Opry member Martina McBride will flip the switch on the Opry's barn backdrop turning it pink for the night. The special show will include performances by McBride, along with American Idols' Lauren Alaina, Edens Edge, Kellie Pickler, Ronnie Milsap, Jeff & Sheri Easter and others as well as activities recognizing breast cancer survivors. Sheri comments: "It's a special treat to be asked to help turn the Opry pink. Sheri Easter will sign her new book, Hear My Heart, in the Opry Gift Shop prior to the evening show. The book is a collection of writings through the years, including her bout with breast cancer. The book is available at online retailers, book stores and at www.JeffAndSheriEaster.com.
Connect with Jeff & Sheri through social media: Facebook – www.fb.com/JeffAndSheriEaster, Twitter – @JSEaster, @SheriEaster
ABOUT JEFF & SHERI EASTER:
Two-time GRAMMY®-nominated Jeff & Sheri Easter are Gospel music treasures, featured regularly on the Gaither HOMECOMING videos and international HOMECOMING tours in addition to their own heavy schedule of appearances. Jeff & Sheri are the recipients of six GMA DOVE Awards, 15 Singing News Fan Awards, three Society for the Preservation of Bluegrass Music Association Awards, two International Country Gospel Music Association honors, 16 Voice Awards, four Southern Gospel Music Fan Fair Awards, five SGN Scoops Diamond Awards, four Hearts Aflame Awards and three Cash Box Awards. Formed in 1988 following childhoods as part of their respective, nationally-known family groups—The Lewis Family and The Easter Brothers, the married couple is joined today on stage by their children—Madison and Morgan Easter—who round out the group. The group is known for such hits as "Roses Will Bloom Again," "Praise His Name," "Thread of Hope," "Speak to the Mountain" and many others including "Born to Climb," which garnered a 2010 DOVE Award. They were nominated for a 2011 GRAMMY® Award for their Expecting Good Things (Spring Hill Music) recording, which was recorded while Sheri endured a bout with Breast Cancer.  She has been cancer free for over 3 years. Their latest recording Silver Anniversary (SpringHill) celebrates 25 years of marriage and music.
You don't want to miss this wonderful evening of fun, inspiration, and great singing!
TOUR DATES
10/07 – Chuckey, TN – Casi Full Gospel Church – 7:30 PM
10/08 – Roebuck, SC – Bethlehem Baptist Church – 6:00 PM
10/09 – Ypsilanti, MI – EMU Convocation Center – 3:00 PM
10/15 – Abbosttstown, PA – Calvary Christian Center – 7:00 PM
10/16 – Chocowinity, NC – Tarhill Variety Theater – 3:00 PM
10/21 – Myrtle Beach, SC – Myrtle Beach Convention Center – 7:00 PM
10/22 – Nashville, TN – Grand Ole Opry Bookstore – 5:30 PM
(Sheri will sign her book Hear My Heart prior to their Opry performance)
10/22 – Nashville, TN – Grand Ole Opry – 7:00 PM & 9:00 PM
10/23 – Pigeon Forge, TN – Dollywood Pines Theatre – Various Times
10/24 – Pigeon Forge, TN – Dollywood Pines Theatre – Various Times
10/28 – North Charleston, WV – North Charleston Apostolic Church – 7:00 PM
10/29 – Nashville, IN – Seasons Lodge – 7:00 PM
10/30 – Richmond, KY – Full Gospel Tabernacle – 6:00 PM
Tags:
breast cancer
,
Edens Edge
,
Gaither Homecoming Tour
,
Jeff & Sheri Easter
,
Jeff Easter
,
Kellie Pickler
,
Lauren Alaina
,
Martina McBride
,
Ronnie Milsap
,
sheri easter
,
Southern Gospel Music
,
Southern Gospel News
Posted in
announcements
|
Comments Off

on JEFF & SHERI EASTER INVITE YOU TO "PAINT YOUR TOWN PINK!"
Written by SGN Scoops Staff on August 7, 2011 – 10:58 pm -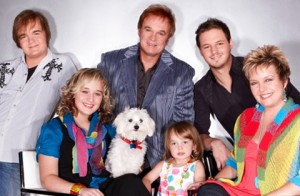 NASHVILLE, TN (AUGUST 7, 2011) – Mary Louise Sechrist, age 76, passed away peacefully on Sunday evening, August 7, 2011 at the Joan and Howard Wolz Hospice Home in Dobson, NC in the presence of family and friends.
Jeff Easter said: "The day that she lived for is finally here! My mama, Louise Easter, went home  to be with Jesus tonight. Thanks to all of you for your prayers and concern."
Louise was born in Surry County, North Carolina to the late Luther Amos and Mary Fulp Sechrist. Mrs. Easter was a member of Miracle Waters Worship Center, Mt. Airy, North Carolina.  She dedicated her life to loving her family and serving God.
Louise is survived by her devoted husband of 56 years, James Madison Easter, of The Easter Brothers; her children, Steve and Sharon Easter, Jeff and Sheri Easter, Clark and Teresa Shockley. She is also survived by her beloved grandchildren;  Jaime and Misty Jenkins, Josh and Monyca Easter, Madison and Shannon Easter, Molly Easter, Morgan and Maura Easter, Zane and Destiny Shockley; and her great grandchildren; Dakota Easter, Alexis and Riley Easter, Bryson and Zack Jenkins. Also, her brothers, sisters, brothers-in-law and sisters-in-law; Jessie Sechrist, Luther Ray Sechrist, Frank and Janie Sechrist, Dennis and Trina Sechrist, James and Kathleen McMillian, Mary Ruth Hiatt, Russell Easter, Edd and Ann Easter.
In addition to her parents, her firstborn son, James Wade Easter who died in infancy, preceded Mrs. Easter in death. Also preceding her in death was her sister-in-law, Myrtle Easter and brothers-in-law, Simon Easter and James Hiatt.
Funeral services will be held at 11 am on Tuesday, August 9, 2011 at Moody Funeral Service, 206 West Pine Street, Mt. Airy, North Carolina. Burial will follow at Skyline Memory Gardens and Mausoleums, 432 Old Buck Shoals Road, Mt. Airy, North Carolina.
The family will receive visitors on Monday, August 8, 2011 from 6 to 8 pm at Moody Funeral Service.
In lieu of flowers, memorial contributions may be made to the Joan and Howard Wolz Hospice Home in Dobson, North Carolina.
Tags:
jeff and sheri easter
,
Jeff Easter
,
southern gospel
,
Southern Gospel News
Posted in
announcements
,
Christian interest
|
Comments Off

on MOTHER OF JEFF EASTER PASSES AWAY
Written by SGN Scoops Staff on July 8, 2011 – 8:29 pm -
NASHVILLE, TN (JULY 8, 2011) — Jeff & Sheri Easter were involved in an accident this morning at approximately 2:00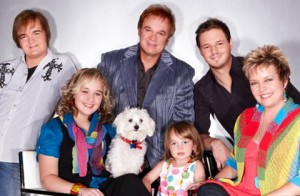 AM. The group was traveling on US Hwy 82 in Lewisville, AR when a driver entered their lane causing a collision. Jeff & Sheri Easter were leaving their appearance in El Dorado, AR on their way to Mesquite, TX.
Sheri Easter states: "We were on a long stretch of road on Hwy 82 headed into Garland, AR. Our driver, Tyler, noticed one headlight coming toward us in our lane. He veered to avoid hitting the driver. All of a sudden, the driver of the car made a hard right hitting the side of our bus." Jeff Easter continues, "We called 911 and Madison, Kyle (drummer), Tyler (driver) and me went to check on the man driving the car. He was fine and out of the 9 people involved in the wreck, there were no injuries." Sheri Easter says, "We are very thankful that no one was injured and that our driver's (Tyler) response protected everyone."
The uninsured driver of the vehicle was arrested, charged with DWI, and taken into custody.
Tags:
Jeff & Sheri Easter
,
Jeff Easter
,
sheri easter
,
Southern Gospel News
Posted in
breaking news
|
Comments Off

on JEFF & SHERI EASTER INVOLVED IN BUS ACCIDENT
Written by SGN Scoops Staff on March 15, 2011 – 10:38 am -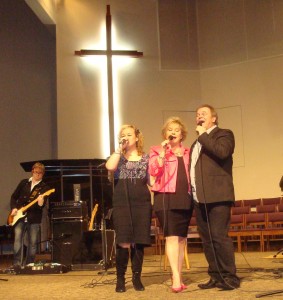 Concert Review By
Gary Hagen
It has been almost a week since Jeff and Sheri Easter and Ryan Seaton finished up their West Coast Tour.  Reflecting back on their concert in Vancouver Washington at the First Church of God it was a very unpredictable good time for everyone.  What I mean by that is that when the concert was first announced people wondered how such a performance would pan out with such two different singing styles.  As a volunteer ticket seller, when the sales at first were a little slow I myself began to question such a match up.  But when the time got closer and the sales picked up the Southern Gospel fans came through just like they always do here in the Portland OR/ Vancouver WA area.  Over 500 people were in attendance and they were wowed.
Ryan Seaton started off the first set and did a great job.  His smooth vocal performance was appreciated and I then knew why there were so many young faces in the crowd which normally doesn't happen at a SG concert.  Not everyone in the Southern Gospel fan base appreciates the crooning style but the majority on that night were there in part to see and hear Mr. Ryan Seaton along with Jeff and Sheri.  When Morgan, Jeff, Sheri and Madison Easter took the stage it lit up again.  One can never tire of their enthusiasm and talent with country and blue grass sounds galore.
Before the concert my wife, Kathie and myself were busy helping stuff flyers, getting the food for the Meet and Greet and setting up the tables.  When Brandon Beene brought Jeff and Sheri into the meet and greet room the VIP ticket holders erupted with applause and appreciation.  They relished the time the Easters took to tell some personal things about their lives and of course the witticisms that Jeff always comes up with.  What a guy and what a character.
After intermission Ryan again started off the second half.  He also took some time for personal revelations about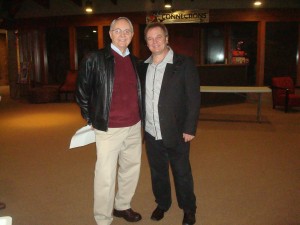 himself and his family.  One thing about gospel groups and relating to the audience like that it is very humbling.  It is nice for the ordinary person to see that just because someone has a God given talent, they are just as human as you and me.  They have the same problems and trials in life that we, that are not so talented, have.  Ryan then introduced Jeff and Sheri and again the stage was electrified!  Sheri told of her fight with cancer and then sang a song especially for someone in the audience that had lost a family member.  The song was "She Loved" one of my favorites, about how we want someone to look at us when we are gone.  Morgan and Madison were able to showcase their voice talents individually at different times in the concert and it shows that the talent sure runs in the family.  Ryan joined them for the last part of the concert and attempted to teach them a EHSS song and dance routine that was very entertaining.  All in all I think everyone, except for the little old lady with the hearing aid and walker that complained about the sound, enjoyed the concert immensely and hope that The Easters and Ryan Seaton will not be strangers to the West Coast for too long!
SouthernGospelPDX.com
Tags:
Jeff Easter
,
Portland
,
ryan seaton
,
sheri easter
,
Vancouver Washington
,
West Coast Tour
Posted in
christian entertainment
,
exclusive report
,
reviews
|
Comments Off

on Exclusive Concert Review Jeff and Sheri Easter and Ryan Seaton
Written by SGN Scoops Staff on January 28, 2011 – 5:55 pm -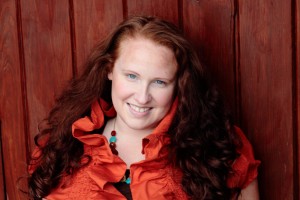 Singer/songwriter, Sheri LaFontaine is pleased to announce her first charting single on the Singing News Top 80. Her latest, New Every Morning is the first release from Sheri's new cd, Something More and has debuted at #65 for the month of March 2011.
The Something More project continues to display the range and versatility that has helped her win the hearts of her audiences for over 20 years. This dynamic album showcases not only her songwriting brilliance and captivating voice but also her love for God.
"I cried after getting the call that my song had hit the charts," she chuckles. "It may seem silly to some, but it really means the world to me that people are requesting it and the DJ's are playing it. I've been honored to see other artists climb the charts with songs that I've written, but this is truly overwhelming. Feeling so blessed right now."
Sheri began singing while traveling with her abundantly talented family, led by her father John LaFontaine, a minister for over 48 years.
In 1994 with Grammy nominated singer Jeff Easter on board as producer, she recorded her first solo project, Takin' My Place. "The first time I heard Sheri LaFontaine, I was so impressed that I called my wife, Sheri and said, 'You've got to hear this girl! She's unbelievably talented,'" stated Jeff.
Shortly thereafter, Sheri received a call from the top promoter in southern gospel, Frank Arnold and was asked to join his group, The Arnolds on the road. While touring with the Arnolds, the group had several songs to chart featuring LaFontaine's signature voice. When Nothing But a Miracle Will Do, I'm Glad and God's Still Faithful receive airplay to this day across the country.
After several years of traveling Sheri felt the Lord leading her to focus on her solo career and songwriting. In 2004 she signed a songwriting contract with one of the industry's top recording labels, Daywind Music. Sheri has written such charting singles as, While I Wait by LordSong, Everyday It Starts All Over Again by Three Bridges, All I Ever Need by the Crist family, Under the Circumstance by Misty Freeman and many more. For more information visit www.sherilafontaine.com
Tags:
Frank Arnold
,
Jeff Easter
,
Sheri LaFontaine
,
three bridges
Posted in
announcements
,
Christian interest
,
new music
|
Comments Off

on Sheri LaFontaine Hits the Charts