Written by Staff on November 25, 2016 – 5:43 am -
I've heard it stated a million different ways: "Thank you." I'm guilty of saying it without truly meaning it. I know I'm not the only one. So often, we're obliged to express our thanks by simply saying two words. It's easy to just spit them out and not even really remember why we said it in the first place. We say it to the barista at the coffee shop. Ladies say it when someone opens a door for them. Men say it when someone compliments their golf game. Children say it, often at the prompting of Mom or Dad, when they're given a gift. As a parent, I've worked to instill in my two children to say "thank you" every chance they get. I hear them say it many times; but sometimes, there's a magical moment when I hear them say it from their heart. How my heart swells with pride to see genuine gratitude in their eyes.
I've entitled my article for this month Thanks-Living for this reason: There are times when we express thankfulness in our heart by our words, and there are other times that we express gratitude in our lives. One of the greatest ways we can express this is
in song, and I was thrilled to have the opportunity to discuss all things Thanksgiving with two friends who just happen to be outstanding artists: Matt Fouch of Legacy Five, and Aaron Hise of the Whisnants.
The atmosphere of the Thanksgiving season is surrounded by things we all love: food, family, and more food! We can throw in some football for all who love sports, and the day just can't get much better. Family traditions often are born during this time of the year. "We always get together on Thanksgiving Eve. It's such a fun night!" Matt shares. Aaron added, "Our family's tradition has always been to get together an extra day to celebrate the holiday. We love the tradition of just having more family time."
As many readers have probably experienced, having more family around usually provides some free entertainment. Aaron's story is too good not to share: "The most memorable Thanksgiving that I have ever experienced was when my mom had fixed the most beautiful dinner for me, my dad, and my brother. I was nine years old and my brother was 13. We both had been playing ball outside and came in for dinner. When we got to the table, the turkey had been placed on the edge of the table before we said the blessing. As we were praying, my brother was trying to make me laugh by poking my side. Well, when I tried to get away, I bumped the table just hard enough to make the turkey fall right onto the ground. Needless to say, we called the 'ten second rule' and enjoyed a great turkey!"
I haven't had that kind of experience but one memorable experience for me, was as a boy with my cousin. We were given the daunting task of being the Thanksgiving-trash-taker-outers. We wore that badge with pride all day long. We were taking out one set of bags filled to the top and I opened one of the trash cans, when like a SCUD missile, the biggest opossum I'd ever encountered shot out of the trash can with every tooth in his face showing as he flew right by me. I'll never forget it, and I'll never blindly open a trashcan again!
Naturally, the subject of Thanksgiving-themed songs came up, and I asked Aaron and Matt what some of their favorite songs were along the theme of thankfulness. "The Easter Brothers put it best when they said, 'There's a roof up above me, I've a good place to sleep, there's food on my table, and shoes on my feet. You gave me Your love, Lord, and a fine family, thank you, Lord, for Your blessings on me!'"1 Aaron said. Matt added, "Soul'd Out Quartet recorded a song called, "Thank You Lord." My wife Candice and I had a beautiful moment one day just driving in the car and listening to this song."
Obviously, when you get three grown men talking to each other, the subject of food came up. Aaron laid it all out for us. "All of the traditional items will be served this year: turkey, ham, green bean casserole, homemade yeast rolls, dressing, gravy, homemade macaroni and cheese, sweet potato casserole, deviled eggs, and the list keeps going on!" Matt added many of the same traditional menu items, but said that there was one thing he couldn't live without on Thanksgiving: "Cool Whip for the pumpkin pie. I like a little pie with my Cool Whip."
We could all put down a mile-long list of all the blessings we've enjoyed this year, but Matt and Aaron each added specific things that they were thankful for. Matt tells us, "I'm thankful for the peace that passes all understanding! In the midst of a crazy life in a crazy world, as believers, we can have a peace beyond our human comprehension." Aaron added, "I'm especially thankful this year for the family that God has blessed me with. Suzanne (Aaron's wife, who also sings with The Taylors) and I are expecting our first child in March. We're beyond excited!" That's definitely something to be grateful for!
I mentioned as we began the article about the word Thanks-Living. Are we just saying "thank you," or are we living  "thank you?" My prayer for myself and for each of our readers is that we won't just take one special Thursday that's set aside, and rattle off an impromptu prayer to God for the many blessings He's given us, but that we, like David the Psalmist, will take time to meditate and think upon the Lord's goodness to us. His mercy endures forever, and his faithfulness is sure. My sincere thanks to Aaron Hise of the Whisnants and Matt Fouch of Legacy Five for their time and effort this month. Happy Thanks-Living, everyone!
"Thank You Lord For Your Blessings On Me," Easter, James and The Easter Brothers. Copyright 1975. Renewed 2003. LeFevre- Sing Publishing Company/BMI. (website c.October 21, 2015). www.musicnotes.com/sheetmusic/mtd.asp?ppn=MN0085124
By Matt Baker
First published by SGNScoops magazine in November 2016
For the 2016 November issue of SGNScoops magazine click here.
For more Gospel music news click here.
Tags:
Aaron Hise
,
gospel music
,
legacy five
,
Matt Baker
,
Matt Fouch
,
southern gospel
,
thanksgiving
,
Whisnants
Posted in
artists
,
sgn scoops magazine
|
Comments Off

on Matt Fouch, Aaron Hise enjoy Thanks-Living
Written by Staff on May 12, 2015 – 2:09 pm -
By Matt Baker
It was 2006. I was scheduled to sing in a church in Clovis, New Mexico. I didn't realize whom I was opening for until that week. The group I opened up for that night made a lasting impact on me; they became my favorite group and still are to this day. I'm talking about Greater Vision, from Morristown, TN: lead singer/emcee Gerald Wolfe, baritone Rodney Griffin, and Chris Allman singing the tenor part.
Gospel music fans from all over the world have fallen in love with the smooth harmony and the timeless lyrics heard on each project they release. What I've come to love is their class and consistency on and off the stage; the Greater Vision I saw in 2006 is the same Greater Vision I saw a couple weeks ago in Morganton, NC. Their love for the Lord is evident in their music, and in this conversation, we'll see some of the heart behind this faithful journey they've been on for 25 years now.
Gerald Wolfe is a powerhouse in the world of Southern Gospel, and it's hard to imagine Greater Vision, or the Southern Gospel industry itself, without his presence. However, he says, that almost happened. "During High School, my plan was to go to the Navy after graduation, using the ROTC Program to pay for my education, since I had finished my High School's three-year ROTC program. Thankfully, God had a different plan that brought me to where I am today.  If I had followed my plan, I would probably be retired from the Navy by now, and playing the piano or organ in a church in Morristown, TN., or leading congregational worship."
Chris Allman is the most recent addition to this bunch and after a break of several years you'd think there would be changes to the focus of Greater Vision. "Well," says Allman, "At this point I wouldn't really be considered the newbie anymore. I've been back nearly five years. Believe it or not, it's not much different. We're just all older and more patient!"
This older group of Greater Vision still has the powerful singing and heart-gripping songs of the earlier version. It's not often that in a group, you have at your fingertips two of Gospel Music's most prolific songwriters. Rodney Griffin and Allman have written literally hundreds of songs in their career and they say this desire to write came out of the need to express themselves more personally in their music.
"Sitting at my desk in Newport News Shipbuilding in Newport News, Virginia in 1989, I wrote my first song," says Griffin. "I found myself writing during my lunch breaks. The only problem was I didn't have an outlet for any of my songs. I wasn't singing with a group at the time, yet I had a desire to say something. I had written 25 to 30 songs before I had the nerve to try to pitch something to a group."
Allman notes, "I just had a real desire to say something through music. It was as if just singing other people's thoughts wasn't altogether satisfying. I prayed for the gift to write and God granted it."
Occasionally the writers will bring forward a song that just doesn't work for the trio, and other artists then record these works. Griffin comments, "I've been blessed to write several songs that we haven't recorded. One of those that touches me deeply is: "Will You Marry Me."  I believe it was recorded on Lauren Talley's first solo project. Musically, it doesn't fit us, but wow, when I think of the message, it is deep."
Griffin and Allman songs have garnered awards and accolades for the group, but this doesn't make the Greater Vision men stand-offish or place themselves apart from their audience. On any given night, a concert attendee will find any of the men, or all three of them, at the product table. Griffin comments, "It's always a treat for me to hear how a particular song we sang encouraged someone in some particular instance. There is nothing more encouraging to a writer than to hear what God did with a song in someone's life – especially when you are looking them in the eye!" Read more »
Tags:
Cathedrals
,
Chris Allman
,
Gerald Wolfe
,
gospel music
,
Greater Vision
,
Hymn Sings
,
Matt Baker
,
Rodney Griffin
,
sgn scoops
Posted in
artists
,
christian entertainment
,
Christian interest
,
guest
,
sgn scoops magazine
,
special feature
,
Uncategorized
|
Comments Off

on Greater Vision:  A Legacy of Faithfulness
Written by Staff on September 11, 2014 – 1:03 pm -
By Matt Baker 
While I was on the road full time, I made some great friends in the gospel music industry. Some friends were people I loved to cut up with and still do. Some I gained great amounts of wisdom from. Some poured incredible amounts of encouragement into my heart and life. The singer featured in this article has been all three of those to me. Aaron Hise of the Whisnants has anchored the lead part for the group for many years now, and he is a big reason that the Whisnants have enjoyed great success on the stage, as well as the airwaves. I had the chance to ask him a few questions recently:
Matt Baker: You're a northern Indiana boy. How did you end up in North Carolina with the Whisnants?

Aaron Hise: While I was living in southern Illinois, I was filling in for a local quartet. One night we sang with the Poet Voices and Phil Cross asked me if I'd be interested in singing full time. Of course, I said yes. So Phil and I exchanged numbers and I never thought I'd hear from him again. Well, that was Friday, and on Monday morning Phil called and explained that Tim Greene of the Greenes was sick and they needed someone to fill his position. So I thanked Phil and immediately called Tony Greene. As I spoke to Tony he explained the details of what they were looking for and what they needed. Again…this was Monday morning. Tony then overnighted four CD's and marked the songs I needed to learn.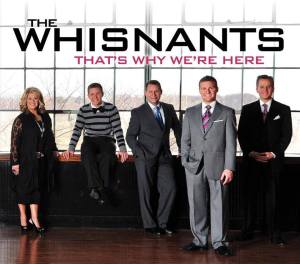 I drove to Boone, North Carolina, on Wednesday morning. That afternoon we ran through a couple songs, got on the bus that evening and sang in Pearl, Mississippi on Thursday night. I stayed with the Greenes for four and a half months and loved it! While my venture with the Greenes was coming to an end, the gentleman that was currently with the Whisnants came off the road. Tony mentioned it to me and said he'd call Jeff and set up an audition. I had my audition in December of 2000, got the job and I've been here ever since. To this day, I'll always be grateful to Phil Cross, Tony Greene and of course Jeff Whisnant for giving this Indiana boy a chance.
MB: Who were some of your early Gospel music influences and heroes?
AH: Being from Indiana we didn't get a lot of Gospel Music but when we did it was mostly quartets. My very first concert I attended was in 1983 at the South Bend High School in South Bend, Indiana, featuring the Kingsmen and the Cathedrals. I was hooked! To this day, I've always admired Glen Payne. Not only for his voice, but how he carried himself on and off the stage. My Dad, Ron Hise, will always be my hero for instilling a love and respect for Gospel music into my life. His love for sharing Jesus through this music became a love of my own through his influence.
MB: You've been with the Whisnants for quite a while now. Do you have a favorite place/venue to sing at? Why?
AH: There are several different venues that I love, but one of my favorite places will always be the National Quartet Convention. Singing at an event where so many of the Gospel greats have sung before still excites me to this day. We are also blessed to be a part of many Bible Conferences through out the year. One in particular, Mims Baptist Church in Conroe, Texas, is another favorite. Being a part of their Conference every January always starts my year out right, they are a true blessing.
MB: Most folks who follow Gospel music know that you're married to Suzanne (Taylor) Hise of the Taylors. How did you two meet? 
AH: Suzanne and I met at a concert in Kankakee, Illinois, where both of our groups were singing that night. I told Susan Whisnant that I was going to talk to Suzanne and I'm glad that I did. A month later at the National Quartet Convention we met up again and went out a couple of times. At the time, Suzanne was still in college and like myself, very busy. So we decided to slow down and get to know each other as friends. I knew she would be graduating from Liberty University that May. So I messaged her and asked if I could take her out for dinner to celebrate. She said yes and we started dating. Suzanne said yes again when I asked her to marry me on November 8th, 2012. We were married May 21, 2013.
MB: Because of your busy schedules, time together at home is precious. What are some of your favorite activities that you both enjoy to make the best of your time at home?
AH: We are like most Gospel Music couples in that we love our time at home. We enjoy going to see movies or staying at home to watch our favorite TV shows. We love to take road trips to Pigeon Forge, Asheville, or even the Coast. We love going out on dates to our favorite restaurants. Suzanne loves to cook as well, so she usually tries to cook dinner at least once a week while we're home. She's a great cook!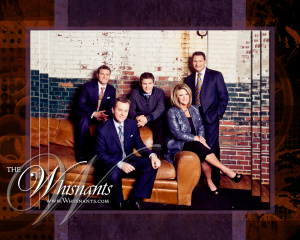 MB: What's your favorite Whisnants' song that you get to sing and why?

AH: My favorite song that I have had the privilege to sing is "I'm Trusting The Blood." When Joel Hemphill sent us the song, I knew I wanted to sing it. I'm a simple guy and I love simple songs that still have a message and say something. Sadly enough, there are people that are putting their trust in things to gain salvation. Worldly deeds are not going to get them to heaven. The bible clearly says, "Without the shedding of blood, there is no remission of sin". I truly love this song and we sing it every night.
MB: Share with us your funniest road story.

AH: There are too many to list, Matt! Here's one: We were singing at a church that was having a special celebration in their family life center. Like any church event there's always food involved. During intermission, a gentleman came to the product table while eating a hot dog. While he was walking back and forth admiring the CDs, he literally dropped ketchup, mustard, onions, and chili all over my product table. Needless to say, he didn't buy anything!
MB: Night after night, folks come by your table and share testimonies of how The Whisnants' music blesses them. Share a story with us that motivates you each weekend out on the road.
AH: Recently, we had an 87-year-old man come forward and give his heart to Christ. After the concert, the pastor told us that this same man had told him that he would never give in to Jesus Christ. While singing, "I'm Trusting The Blood" that man came forward and said "I Give Up." That is one night that I will never forget!
MB: You started out in Gospel Music while you were very young. What advice would you give to an aspiring Gospel singer? 
MH: Have a love for this music, a love for people, and most importantly a love for the Lord. Pray that this IS what the Lord wants to you do. Do your best to listen and learn from your favorite singer or singers. Oh yeah, and practice.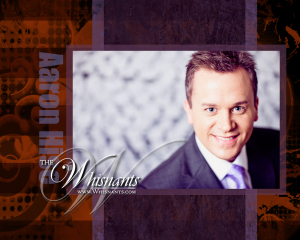 MB: You've got one last song to sing. What song would it be and why? 

AH: "And Life Is Worth The Living, Just Because He Lives." In that line alone, we have all been given the hope that our Savior is alive and coming back for all of those who place their trust in Him!
I hope you've enjoyed this short chat with one of my favorite singers. And judging by all those Number One songs they've been blessed to have, many of you who read this and listen to Gospel music, have made him one of your favorite singers as well. Keep Aaron and the rest of the Whisnants in your prayers as they minister each week across the country!
Find out more about Aaron Hise and The Whisnants here: http://www.whisnants.com/
Matt Baker writes for SGM Radio website.
First published in August 2014 on SGM Radio website.
For current features, visit http://www.sgmradio.com/
Tags:
Aaron Hise
,
Christian Music
,
Gospel artist
,
Matt Baker
,
southern gospel
,
Suzanne Taylor
,
The Whisnants
Posted in
artists
,
christian entertainment
,
Christian interest
,
SGM Radio
|
Comments Off

on Aaron Hise of The Whisnants
Written by Staff on July 24, 2014 – 10:38 am -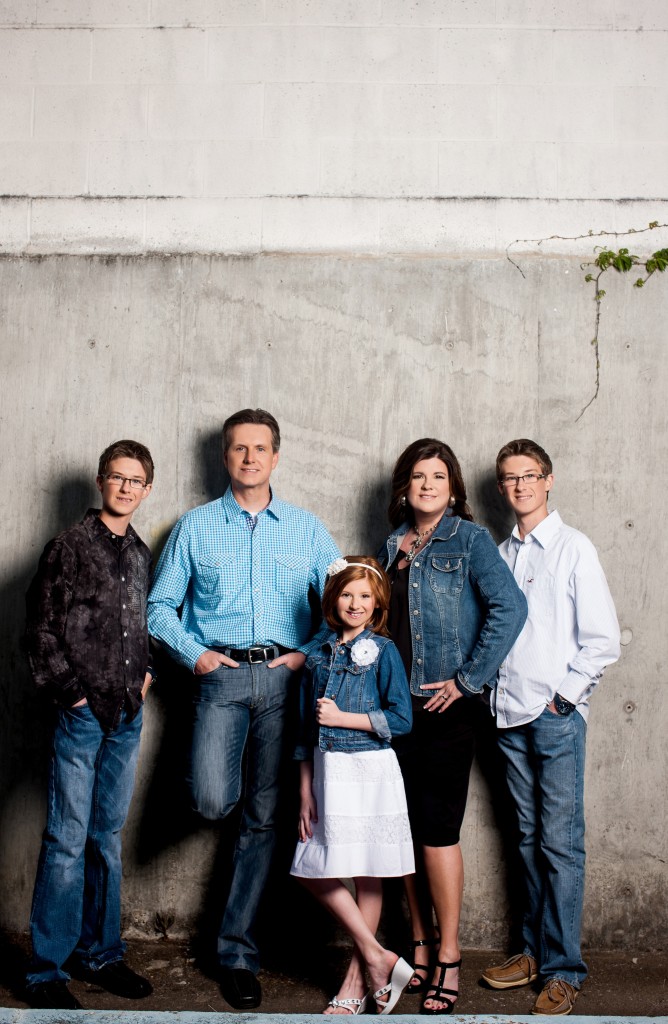 By Matt Baker
We're seeing it now more than ever: second and third generation singers in Gospel Music. Look at the vast amount of young people that are singing or playing with their respective family groups: Madison and Morgan Easter, Austin and Ethan Whisnant, Jordan LeFevre, Amber Nelon Thompson and Autumn Nelon, and the list grows longer each year. Southern Gospel is alive with many of today's youth, and I get to prove my point with these artists, The Mylon Hayes Family.
I must admit that this article was piece of cake to write. It was also very difficult to write. It was easy in the fact that I know this family well and count them as dear friends. There's lots I can say about them. It was difficult in the fact that, well, I know this family well, count them as dear friends, and there's lots I could say about them!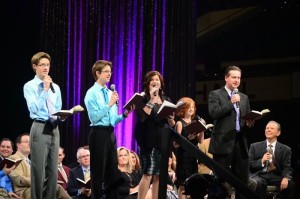 I spent some time with Mylon, Wendy, Conner, Bailey, and Kennedy at the Whisnant's Homecoming in Morganton, North Carolina, last weekend, and this is what they had to say…
MB: Give us a brief history of your family's heritage in Gospel Music, how you got started and how you started singing with your family now.
MH: Dad and Mom were singing and playing in groups before they were married. In fact, they met at a singing. Mom was playing for a group and Dad was singing with another group. After their marriage, they started the Goodwill Quartet which was a combination of Dad and Mom's families. This was in the late '50's and '60's. Then my sisters and I came along and Dad and Mom started singing with us in the mid-'70's as The Hayes Family. We made our first recording in 1978. God blessed us to sing together about 40 years. In 2011, Dad went home to be with the Lord. But even before his home going, Wendy and I, much like Dad and Mom, had a desire to sing with our kids. After Dad's death, we felt the Lord leading us to start with our kids as The Mylon Hayes Family. So we were able to record our first CD in late 2011, early 2012 and we started singing in local churches at that time.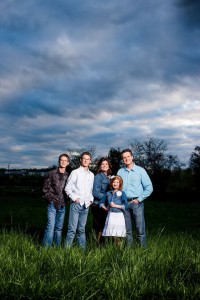 MB: Did you ever hope something like this would happen, or did the Lord just seem to work it out this way, for you to travel with your family and pass on the heritage?
MH: As I mentioned, we had the desire to do it and it seems that the Lord has done the rest. For sure, we have seen God's hand working out the details for this to happen. He has provided everything from transportation to the sound system, financial arrangements for the recordings to opportunities to minister. We've just tried to be obedient and available. It's really been all God and we praise Him for it.
 MB: What people or groups influence your family's sound?
MH: Well, we do some things that are reminiscent of The Hayes Family. So that's the biggest influence. The kids, Wendy and I love Convention-Style music and have studied it at various singing schools over the last several years. The kids have many groups they love to listen to as well and each of them would be an influence on the way they sing and interpret songs. Of course, Wendy and I were both influenced early in our lives by The Nelons, the Speer Family, The Lefevres, The Inspirations and others.
MB: Wendy, what does it mean to you to travel and watch your kids use their talents for Christ?
WH: It just thrills me to know that they want to. They could be out doing many other things but yet they have such a great desire to go each time we have the opportunity. They don't complain about being gone on weekends. I can't tell you the joy it brings to me to watch God use them even at this young age and to see Him work in their lives. Read more »
Tags:
Christian artists
,
Christian Music
,
gospel music
,
Matt Baker
,
Mylon Hayes
,
Mylon Hayes Family
,
sgm radio
,
southern gospel
Posted in
SGM Radio
|
Comments Off

on A Godly Heritage: The Mylon Hayes Family
Written by SGN Scoops Staff on January 1, 2013 – 12:00 pm -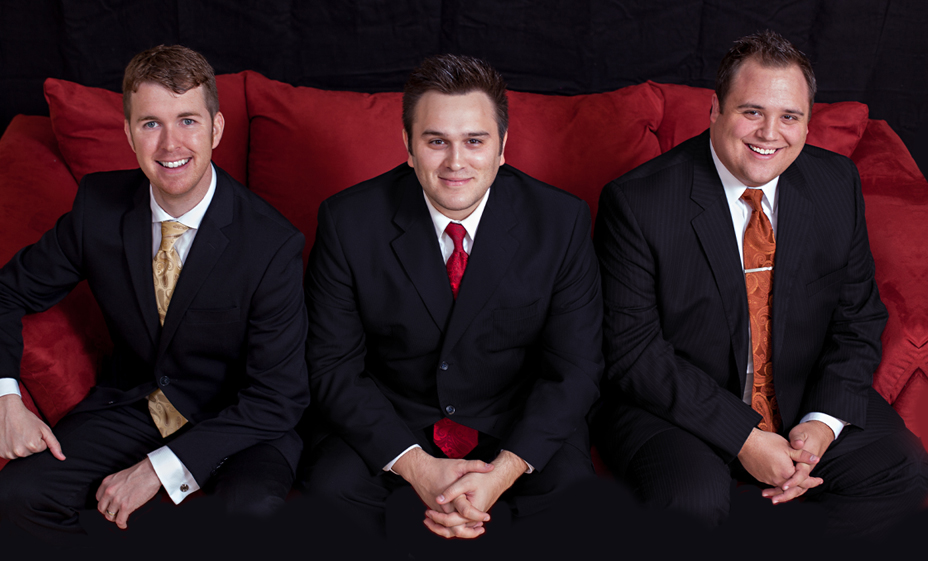 Promise is thrilled to announce the addition of Matt Baker to their ministry. Matt
is from Lenoir, North Carolina, has a lovely wife, and a beautiful baby girl. They
are also expecting their second child next summer. Matt will be filling the baritone
position, as well as bringing his piano playing skills into the mix.
"When Matt first stepped on stage with us, something clicked" says David Mann.
"His pleasing voice and great personality make him a joy to have with us. And we
found out that he's not a bad piano player either!"
TJ Evans states, "We're gaining both a great singer and a good friend in Matt.
We've gotten to know him well over the last few months. He'll bring a lot to our
concert experience, and we're very excited to see what the future holds."
And… HAPPY NEW YEAR!!!
You can visit Promise online at www.promisetrio.com, or they can be found on
www.facebook.com/promiseministries and www.twitter.com/promisetweets.
Tags:
Faith
,
Matt Baker
,
Promise
,
southern gospel concerts
,
Southern Gospel News
Posted in
announcements
|
Comments Off

on Promise is thrilled to announce the addition of Matt Baker