Written by Staff on March 20, 2020 – 11:11 am -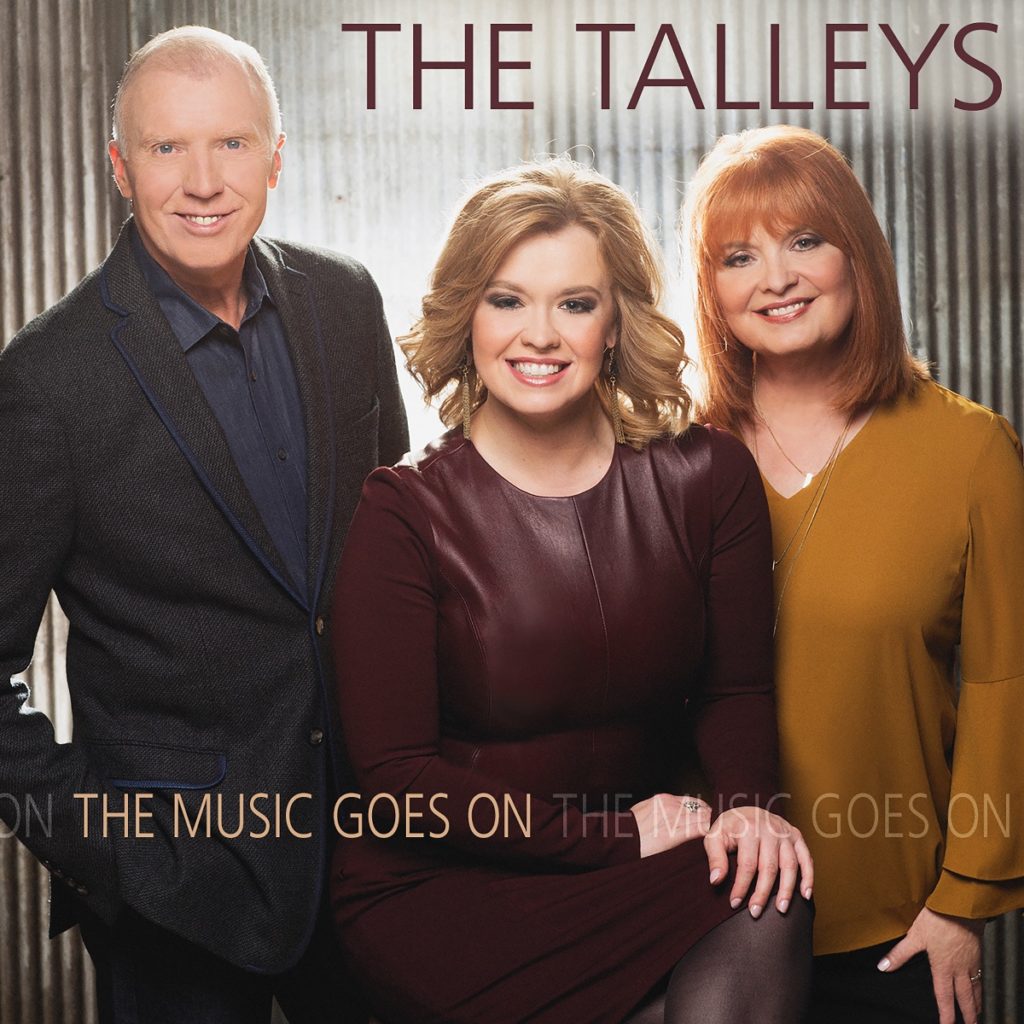 Arden, North Carolina (March 19, 2020) — The Talleys are using their music to help Nashville tornado recovery efforts through support of a local ministry serving the community. A song from their upcoming album, The Music Goes On, titled "Looks Like Jesus To Me" was written about The Bridge ministry, which exists to alleviate the suffering of underprivileged children, the homeless, and the working poor by providing life-sustaining resources and a message of hope. Now, The Talleys announce that a portion of each download or stream of the song will go to support The Bridge and its efforts directly.
"'Looks Like Jesus To Me' makes me feel thankful, thoughtful, and a bit sad. It was written by Aaron Wilburn and inspired by the work of the Bridge Ministry, which meets the physical and spiritual needs of the homeless in Nashville. The song makes me feel thankful for what I have, sad for the plight of those who struggle to survive, and thoughtful of how we, the body of Christ, can work to make their lives better," says Lauren Talley. "One way we want to do that is to directly support The Bridge through sales of the song. A portion of each download or stream's revenue will be donated to The Bridge, which is helping rebuild Nashville after the recent weather-related tragedies in the region. We are truly blessed. Let's pass our blessings along — that's what looks like Jesus to the world around us."
Songwriter Aaron Wilburn — who was performing with The Talleys in Monroe, Louisiana when Roger approached him about recording "Looks Like Jesus To Me" for their upcoming album — will also be donating half of his royalties from the song to help the ministry.
"On the morning of the tornados, I woke up from a dream that I had donated half of the writer royalties to The Bridge Ministry. I knew immediately what I must do and I made the call to put it in motion," says Wilburn. "Even though the new radio single from The Talleys had already been scheduled, within hours, plans changed as decisions were made to release 'Looks Like Jesus To Me' with The Talleys and their record company Crossroads Music to help raise funds for the victims from the March tornados. God is not an accidental God, not a haphazard God, and not a reckless God. He knows our tomorrows before our tomorrows arrive and when we have needs, He will meet them — sometimes from the giving hands of others — and also from our blessed hands into the lives of others. We never look more like Him than when we are serving others."
"Looks Like Jesus To Me" can be downloaded on iTunes and Amazon Music now and will be available on all streaming platforms when The Talleys' album, The Music Goes On, is released April 24. Those who are interested in making a direct donation to The Bridge can do so HERE.
The Talleys' video for "Looks Like Jesus To Me."
About The Talleys
The Talleys began in 1984 and enjoyed many years of success, including a Dove® Award and numerous Singing News Fan Awards. Following a three-year hiatus, the Talleys began performing together in 1996 with the current lineup of Roger, wife Debra and daughter Lauren, and today the Talleys remain a mainstay of Christian music.
The Talleys have enjoyed eleven number one songs, and have received numerous Singing News Fan Awards and Dove Award nominations. They are frequently recognized for their appearances on the Gaither Homecoming video series and concert tour, as well as In Touch with Dr. Charles Stanley and John Hagee Ministries. They have appeared on RFD-TV's "The Music City Show," and have toured overseas to Norway, Northern Ireland, Italy and South Africa. The Talleys consistently take their music with a message to hundreds of concert and church audiences of all sizes across America each year.
About Crossroads:
Crossroads (website HERE) is a market leader in the Southern Gospel, Bluegrass, and Americana fields. Established in 1993, following the combination of Horizon Music Group and Sonlite Records, Crossroads now operates several divisions including Crossroads Label Group (Horizon Records, Sonlite Records, Mountain Home Music, Skyland Records, Pisgah Ridge Records, Crossroads Records, and Organic Records), Crossroads Distribution, Crossroads Radio Promotions, and Crossroads Recording Studios. Led by a strong executive team of Christian music and Bluegrass music veterans, Crossroads combines cutting-edge technology with creative innovation to connect fans with our artists' music.
Tags:
aaron wilburn
,
crossroads
,
Gospel
,
Lauren Talley
,
music
,
Nashville relief
,
Southern Gospel Music
,
The Bridge
,
The Talley's
Posted in
announcements
,
artists
|
Comments Off

on The Talleys support Nashville tornado relief efforts with new song
Written by Staff on March 5, 2020 – 4:18 pm -
By Charlie Griffin
North Carolina is considered by many to be a cradle of gospel music. But the state's rich music history covers most genres of music. Except for the effects of the Depression and World War II, Charlotte could've been the recording capital Nashville is today.
Why a music hub in North Carolina?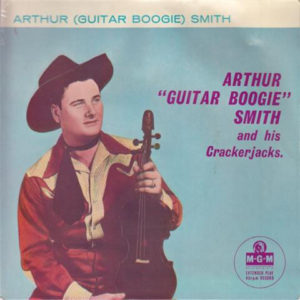 Over the 1900s, the state became noted for being steeped in traditional, old-time music. Al Hopkins and the North Carolina Ramblers hit the country scene in the 1920's. Doc Watson, Earl Scruggs and Del McCoury were rooted in North Carolina Bluegrass. Arthur Smith and his "Guitar Boogie" is perhaps the most iconic singer and musician to come from the old North state.
His "Dueling Banjos" remains the standard in bluegrass music. His Crossroads Quartet laid the ground work for many in the Christian music field. 
The Carolina names that are recognized in country music are numerous. Randy Travis, George Shuffler of the Stanley Brothers' Clinch Mountain Boys, Charlie Daniels, Kellie Pickler, Scotty McCreery, Luke Combs, Chase Rice are among those Carolina natives who made good in country music of yesteryear and today. 
Over the years, North Carolina has also been home to many famous Christian singers. In Black gospel music, Shirley Caesar and her husband pastor a church in Raleigh.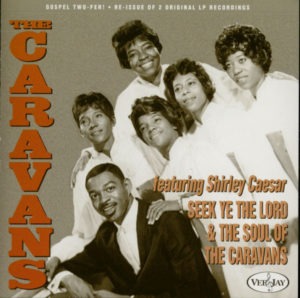 The Golden Gate Quartet and Heavenly Gospel Singers were successful recording artists from the Carolinas in the '40s.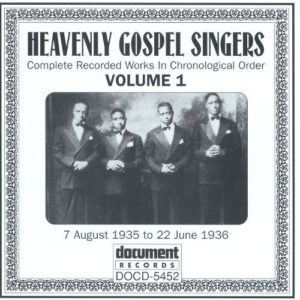 North Carolina is also famous for its abundance of quartets and family gospel groups which thrive all throughout the state. Current touring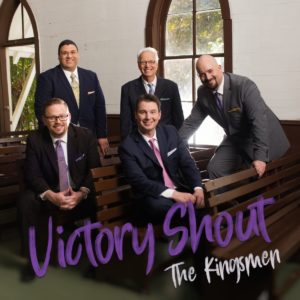 artists include the Inspirations, Kingsmen, Primitive Quartet, Hoppers, Whisnants, Mylon Hayes Family, Dixie Melody Boys call North Carolina home. 
Other major artists through the years that were located in North Carolina, include Heaven Bound, Singing Americans, Greenes, Hayes Family, Charles Johnson and the Revivers, Serenaders Quartet, Carolinians, Gethsemane Quartet and Crusaders Quartet. This does not count the hundreds of church, local and regional groups/ quartets or touring soloists who make up the rich musical Carolina music history.
The Carolina music hub was energized by radio and TV stations. Among the noted TV host musical groups, the Harvesters Quartet anchored WBTV (Charlotte), while Arthur Smith and the Crossroads Quartet (aka the Crackerjacks) were nationally syndicated via CBS Syndication. The Royal Quartet were staples on WSOC-TV (Charlotte).
The Pine Ridge Boys got their start when Wally Fowler held an all-night singing looking for a group to become a new quartet. That night Wally Fowler chose the new Oak Ridge Quartet, while Jim Stewart, Charlie Burke, Wayne Shuford, Darius Shuford and Miles Cooper formed the Pine Ridge Boys. The quartet was seen on WSPA-TV in Spartanburg and WJBF TV in Augusta, Georgia, back in their day. 
In the early years of Carolina music,  singers and musicians traveled a circuit of cities across the southeast. Stops included Atlanta, Georgia; Columbia, Greenville and Spartanburg, South Carolina; Charlotte, Greensboro, Raleigh and Durham, North Carolina; Richmond, Virginia; and many smaller towns in between. They would take up residence in a city for several months until the area had been played out, and then move on. 
Charlotte became a key stop on this circuit. Situated at a major crossroads of North Carolina, and being a growing southern city, Charlotte brought a large audience for musicians. Radio boosted this audience. CBS bought the Carolinas first station, boosting to the legal maximum of 50,000 watts. WBT radio could be heard all over the Southeast, making the station a cornerstone of the regional Dixie Network, feeding programs to sister stations throughout the South.
The next big thing in Charlotte was recording. From the early 1920s to the '40s, most musicians and singers were recorded in road sessions throughout the South. Executives carried portable equipment by car or by train to Southern radio stations. Recording locations were very simple, just hotel walls draped with heavy curtains. A microphone or two were placed center room with a piano off to one side. The equipment was set in an adjoining space.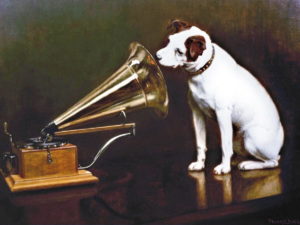 Ralph Peer with the Victor Talking Machine began recording in the south and Charlotte became his headquarters. The Carter family was discovered in one of the Victor traveling recording tours. These traveling studios would go to a location and record for hours.
In Charlotte, one day's recording totaled 46 artists. Most recordings were only one or two songs. The more polished artists would record up to four songs. 
The Great Depression reduced the recordings for a time. However, with the RCA and Victor merger, Peer visited Charlotte in 1931 for two, six-day recording sessions. One hundred sessions were recorded in this time.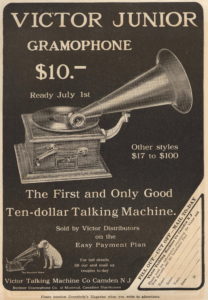 Two artists came to the city, Jimmie Davis and the Carter Family. These recordings were part of their rise to stardom. Bill Monroe, Tennessee Ramblers, Don White, Claude Casey, Delmore Brothers, and Uncle Dave Macon, are some of the noted recordings made in the '30s.
In the forties, things began to slow. Columbia Records set up in Charlotte in '41 to record the Rangers Quartet. In 1945, RCA made their last traveling recordings, while Capital Records recorded until 1949.
Charlotte continued to decline as a national recording hub because of the economy and shortages in recording materials used in the war effort.
However, one of the major factors of this decline was the growth of the Grand Ole Opry on WSM radio in Nashville, Tennessee. After the war, larger recording companies set up permanent recording studios in Nashville, following the growing influence of the Grand Ole Opry and WSM. The musical tide had changed for good.
The recording legacy still lives on in Charlotte's new recording studios, record labels, musicians and artists that have the music dream in their heart, soul and mind. 
Just think. It could've been Charlotte.
By Charlie Griffin
Charlie Griffin is a regular contributor to SGNScoops Magazine. Find out more about Charlie Griffin HERE.
Special to SGNScoops Magazine
For more Gospel Music News, read the latest issue of the SGNScoops Magazine HERE.
Download SGNScoops Magazine PDF 
Here
Find SGNScoops Magazine On Facebook 
Here
Listen To Today's Gospel Music 
Here
Tags:
Charlie Griffin
,
Charlotte
,
gospel music
,
music
,
North Carolina
Posted in
Christian interest
,
sgn scoops magazine
|
Comments Off

on The Music Hub: It Could've Been Charlotte, North Carolina
Written by Staff on December 10, 2019 – 10:27 am -
Christmas is my favorite time of the year. I pretty much begin decorating right after Halloween. Because of our traveling schedule, Christmas is usually the only holiday I decorate for. During this time, it looks like Christmas regurgitated all over my house. I have the 1960's Christmas cartoon philosophy to decorating.  
Romans 12:2 NLT "Don't copy the behavior and customs of this world, but let God transform you into a new person by changing the way you think. Then you will learn to know God's will for you, which is good and pleasing and perfect."
With the Christmas season upon us, the same old discussions of what is excess versus what is not enough, tend to begin to war in our minds as well as in the Christian community. Asking ourselves, are we missing the 'real' reason for the season by our rushing around in a fury of activity? Like Paul, I say, work out your own salvation with fear and trembling. Allow the Holy Spirit to guide you, not the media nor your church peers.  
I really hate how we tend to judge others, by what is either going on in our own lives or what is going on culturally in our society. The other night Chuck and I, after a very long day of work, went out to eat at a restaurant. Both of us had our cell phones out, checking our social media, e-mails, and just basically decompressing from our day. We were chatting about what we had seen on our Facebook pages, and I thought of how many times we judge others doing this very same thing. We are seeing them as not connecting, instead of what it was for us, our time to relax and reconnect with what was going on in our family's lives.  
Gal. 5:1 MSG. "Christ has set us free to live a free life. So take your stand! Never again let anyone put a harness of slavery on you." 
Gal. 5:14 NLT. "For the whole law can be summed up in this one command: 'Love your neighbor as yourself.'"
I love what verse 14 says; for the 'whole law' can be summed up in this one command, love. Isn't this what the season of Christmas is all about; God so loved us that he sent his son. And that son was sent not to condemn us but to save us. Isn't this the very foundation for Christmas? We celebrate the birth of God's Son into this world and how it changed the very fabric of time.
I have been meditating on Romans 12:2 lately. In that scripture, it tells us not to copy the behavior and customs of this world. What are the behavior and customs of this world? Jesus said to us that the world would know we are different because of our love for one another. What does that look like, practically, in your life? He also tells us that even the tax collectors, the dregs of society, love those who love them.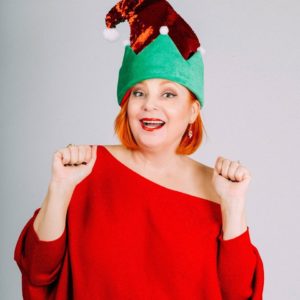 Our country is the most divided than I can ever remember it being. Now is our time as believers to stand up and love. Chuck and I have been married for 31 years. During that time, we both had had to choose to love the other, even when we were unlovable. Any parent will tell you that sometimes it is hard to love the child that may resent you or blame you for the pain and hurt they have experienced. You may love them, but being "in love" with them is a whole different experience.
Go on a search for love this Christmas season. Learn to love yourself again and allow God to help you to love others. So many people are in pain. Longing for someone to come along and make a difference in their lives. That difference just might be you. 
Someone, somewhere just might be asking God to reach out to them, and God may be asking you to be his hand extended. Think of the one person right now that brings up the most difficult emotions…do you have their face in your mind? Now maybe you need to reach out to them? Or perhaps they need your prayers right now? This is how we are transformed by the renewing of our minds. By changing the way you think about a person or a circumstance changes the brain cells in your brain, it releases healing to you.
This is how our world will change. I love the scene in the movie Elf. They are trying to get Santa's sleigh to fly, and they remember what Buddy the Elf said about singing Christmas carols and spreading cheer for all to hear. Christians have the power to spread Christmas cheer all year long because our Christmas cheer is about Christ and how he came to save us, and our world. 
This Christmas season, you can change the very atmosphere around you by bringing the love of God to those around you. Not the judgment you believe God has for the world, but his love. Scripture tells us that love is large and incredibly patient. Love is gentle and consistently kind to all. It refuses to be jealous when blessing comes to someone else. Love does not brag about one's achievements nor inflate its own importance. Love does not traffic in shame and disrespect, nor selfishly seek its own honor. Love is not easily irritated or quick to take offense. Love joyfully celebrates honesty and finds no delight in what is wrong. Love is a safe place of shelter, for it never stops believing the best for others. Love never takes failure as defeat, for it never gives up. Let us become different, showing love for others, and being the change you want to see around you.
The world is waiting for you.
By Selena Day
Selena Day is a motivational speaker and is available to speak at your conference or event.  You may contact her at selenaday@me.com http://www.queenliving.org  http://facebook.com/queenismsbyselenaday. Photographs courtesy of Selena Day.
Read more Gospel Music News in the latest SGNScoops Magazine Online HERE.
Download The SGNScoops Magazine PDF 
Here
Find SGNScoops Magazine On Facebook 
Here
Listen To Gospel Music 
Here
Tags:
christmas
,
Chuck Day
,
Gospel
,
Love
,
music
,
Selena Day
Posted in
Christian interest
,
Devotionals
|
Comments Off

on Selena Day: Christmas Love
Written by SGN Scoops Staff on December 15, 2015 – 3:30 pm -
Come hear Mark Bishop And Forget The Sea and celebrate the good news of Jesus this Thursday night at 7:00 pm. You'll be glad you did! Bring a group with you from your church. Worship in song!
First Christian Church
270 Main Street, Irvine, KY
Thursday Dec 17th 7:00 pm
Pre-purchase the album on iTunes now! Get four songs immediately! Only 7.99! The rest of the world will hear the album on January 8th. Show us the downloaded new album on your mobile device at the concert and get a free poster autographed by the band… yeah… that's groovy…
http://smarturl.it/qimqoq
Find More Southern Gospel News On Our Facebook Page Here
Tags:
Mark Bishop And Forget The Sea
,
music
,
Southern Gospel News
Posted in
announcements
|
Comments Off

on Mark Bishop And Forget The Sea This Thursday
Written by Staff on September 27, 2015 – 9:00 am -
Psalm 108:1, "My heart, O God, is steadfast; I will sing and make music with all my soul."
Music makes the heart sing!
He had been excited all day about coming to the concert. For the first time in months, he was smiling. He remembered things. You see; my dear friend has Alzheimer's. His memory lapses and sometimes he doesn't know his own family. That day he was so excited to come see me.
His sons were not coming fast enough and he got a little agitated. So he got out of his chair to walk and get his jacket on. The only problem was he forgot he couldn't walk. He fell pretty hard. He later told me, "I'm gonna be blue tomorrow."
I have known this sweet man since I was 16 years old. He had been bringing us (to this venue) all these years. He arrived at the concert. I didn't even know he was coming! I had been told that he was in a nursing home and his memory was really bad. As I was singing, I looked to my left and there he was, smiling as big as I had ever seen, singing every word to the songs.
As I walked toward him, I prepared myself. He probably wouldn't remember me. The closer I got, the bigger he smiled. He said, "Kelly it is so good to see you!" I couldn't believe what I was hearing. "I have known you since you were 16 years old. Your dad brought you here all these years." I think his boys were as surprised as me. It was amazing the things he told me. He thanked me for calling him when his wife died. She always made sloppy joes when we came. Funny the things you remember on the road.
​I went back to the stage to finish the program and he sang with us the whole time. Our last song was, "Because He Lives." People were standing everywhere in worship. He looked around and said to his sons, "I want to stand too." As they helped him up I could only concentrate on my friend who can't walk, wanting to stand for Jesus. As he did, my eyes welled in tears. Those of us with good legs sometimes don't stand and praise the Lord, but my friend gave all he could give to stand.
After the concert they wheeled him past the product table so he could speak to me. He told his boys once again he wanted to stand so he could hug me and tell me goodbye. As I watched the struggle to stand, I couldn't help but just cry. He hugged me and cried himself and told me once again that it meant so much to him that I called. I hugged him wondering if this would be the last time I would get to see him. If so, I know the Lord was there with us, and I saw what music can do. It opens minds and hearts and even brings smiles and tears.
My friend had been sad for months, but music awakened the very depths of his heart and soul, if only for the moment. I thank the Lord for the power of music and that He allows me to carry that gift to the world. I'm humbled.
I just wanted to call my father and tell him who came tonight.
First published by SGN Scoops in July 2015
For the latest in artist features and columns, see the current issue of SGN Scoops.
Tags:
gospel music
,
High Notes by Kelly Nelon Clark
,
Kelly Nelon Clark
,
music
,
Praising God
,
the nelons
Posted in
christian entertainment
,
Christian interest
,
sgn scoops magazine
,
special feature
|
Comments Off

on High Notes by Kelly Nelon Clark
Written by Staff on July 27, 2015 – 3:17 pm -
Singer-Songwriter Surprises Students, Faculty and Staff During Guest Appearance
July 27, 2015
(Nashville, TN) –
Joseph Habedank
, award-winning soloist, songwriter and 
Daywind Records
artist, had a little surprise up his sleeve this past week. During an appearance the week of July 20, 2015 at
Ben Speer's Stamps Baxter School of Music
, Habedank surprised the school by announcing that he was funding a full scholarship for the 2016 Class. The announcement, a visible surprise to Ben Speer and others, was received with a standing ovation, applause and cheers from the crowd.
Ben Speer, President, commented: "We are so appreciative of Joseph's support of the school. His gift of a full scholarship will enable a deserving student to attend that otherwise would not be able to do so."
"It's great to see a young guy like Joseph already giving back to Gospel music by making the way a little bit easier for those who will be the future!, said Stephen Speer, Vice President.
"I truly believe we are blessed to be a blessing to others," stated Habedank. "I would not be doing what I love today had it not been for people who believed in me and gave me a chance. I consider it an honor, privilege and blessing to be able to give back to someone through this scholarship fund. I love Ben Speer and the entire Speer family and their legacy of excellence is continued through this school."
During the evening concert appearance at the school, Habedank performed familiar favorites and a few new tunes from his Welcome Home project – including his current single, "Beauty of the Blood," a powerful song that is connecting with audiences across the country and impacting lives. "Every week, someone shares what this song has meant to their lives – either through a conversation after a concert, through social media, or email. It truly is amazing the power of a song. I am thankful God chose to bless me with this song." It currently hold's the #7 position on the Singing News Radio Chart.
Habedank, the reigning Singing News' New Soloist of the Year, shows no signs of slowing down. In addition to his vocal talents, Habedank is an acclaimed songwriter. Between songwriting sessions, traveling and performing, Habedank along his wife Lindsay keep the roads busy and they're loving every moment of it!
Tags:
Ben Speer
,
gospel music
,
Joseph Habedank
,
music
,
School of Music
,
southern gospel
,
Stamps Baxter School of Music
Posted in
announcements
,
artists
,
christian entertainment
,
Christian interest
|
Comments Off

on JOSEPH HABEDANK ANNOUNCES SCHOLARSHIP FOR BEN SPEER'S STAMPS BAXTER SCHOOL OF MUSIC
Written by SGN Scoops Staff on June 30, 2015 – 12:51 pm -
The Crabb Family, one of the most celebrated family groups to ever grace a stage, has partnered with Syntax Creative to offer, for the first time, its entire catalog at digital service providers such as iTunes, Amazon and Spotify. The Crabb Family's legacy of musical excellence includes 15 No. 1 songs, multiple Grammy nominations, 11 GMA Dove Awards and numerous other awards and accolades reflecting the power of God's word through music.
Previously, most of the celebrated family's music was available only on CD's and cassettes. Some titles were available digitally. However, this marks the first time the entire Crabb Family discography is being offered digitally.
"We are excited to work with Timothy and his team at Syntax. It's wonderful to be able to release this entire catalog of songs, some music that has been locked away in a vault or only available at our concerts," Jason Crabb said. "So many times we get asked if we have a song that is no longer available because someone has lost a CD or cassette. Now, they can rest assured that everything will be available at their favorite digital service provider.
"The Crabb Family has toured and recorded professionally for over two decades. Many of the songs and projects that formed the foundation of their musical legacy have been unavailable in digital format until now," Timothy Trudeau, CEO of Syntax Creative, said. "Today, we are excited to announce that we're changing that."
Tags:
Crabb Family
,
music
,
Southern Gospel News
Posted in
announcements
|
Comments Off

on CRABB FAMILY LEGACY AVAILABLE DIGITALLY FOR THE FIRST TIME EVER
Written by Staff on June 7, 2015 – 8:37 am -
For this edition of Pastors' Corner, we welcome Eric Bennett from Triumphant Quartet. Eric was formerly a Pastor of a Baptist Church, so we felt he was well qualified for this Pastors' Corner series on "The Importance of Music in the Life of a Christian." We trust you will enjoy his blog.
TD Jakes once said that anyone can praise the Lord, but true worship can only come from someone in whom God has done a supernatural work. (1 Peter 2:19,20: "But you are a chosen generation, a royal priesthood, an Holy nation, a peculiar people; that you should show forth the wonderful acts of Him who hath called you out of darkness into His marvelous light: Which in time past were not a people, but are now the people of God: which had not obtained mercy, but now have obtained mercy.)
I agree with Brother Jakes. True heart-felt worship can only come from someone
who has experienced the hand of God working in their life; someone that God has delivered; someone that God has set free.
Joshua 4:19-24, tells the story of when the children of Israel set up 12 stones as a reminder of what God had done in their life. Most all lyrics in Southern Gospel music reflect on what God has done, either on the cross or something He's done in our personal life. Whether it is Chris Allman's, "I Could Never Praise Him Enough," or Bill Gaither's, "Jesus We Just Want To Thank You," which if I were you, I would do myself a favor and look this song up on Youtube and watch the Cathedrals video of this. It'll make you want to shout "Glory" as George would say! All these songs remind us of the goodness of God.
For me personally, I can sit and listen to songs like these and be reminded of all the things God has done for me. I am so very thankful for salvation, my wife, family, my GRANDKIDS, house, job, health, friends, and on and on. We all have so much to thank God for.
I think music either helps you focus on God or takes your focus off God. The importance of listening to Christian music is that it brings our attention to the One who gave us the breath that we breathe, another good reason to thank Him!
If we could get our mind off who is singing and get it on WHO is being sung about, we could experience true worship. Some of my best times with The Lord are not at church, concerts, or singings. Some of my best times with the Lord are driving the bus at 3am in morning or in my truck, listening to Christian music. God shows up and here we go!
Music will never take the place of Bible Study and Prayer time with God. But, it can truly keep our minds on Him. (Isaiah 26:3 Thou wilt keep him in perfect peace, whose mind is stayed on thee: because he trusteth in thee.)
The world has so much noise today. Why wouldn't a follower of Christ want to keep focused on Him all day long?! What better way to do that than listening to music that speaks of Him?
If you don't already, I would suggest that you start listening to Christian music either on radio or by CD. Listen to the lyrics. Be reminded of all the things God has done in your life. Be reminded of "I once was lost but now I'm found, I once was blind but now I see." If you do, I think you will experience true worship, you will keep focused on Him and I think your day will be so much brighter!
Written by Eric Bennett of Triumphant Quartet
First published by SGN Scoops digital magazine in December 2014. For current issues, visit SGN Scoops mainpage.
Tags:
Christian life
,
Eric Bennett
,
gospel music
,
music
,
Pastors Corner
,
sgn scoops
,
triumphant quartet
,
worship
Posted in
artists
,
christian entertainment
,
Christian interest
|
Comments Off

on SGN Scoops Pastors' Corner with Eric Bennett of Triumphant
Written by Staff on May 15, 2015 – 1:19 pm -
By  Rev. Bryan Davis​
Music: you hear the sad symphony of it at a funeral; its joyful melody dances with the bride as she walks down the aisle to her future. It plays through the speakers of stores to prompt us to buy and in workplaces to motivate employees. We use it in moments of romance and passion, and it plays in our churches as we lift our hands to the Lord to worship and give Him praise and adoration. The melodious sounds of music play such an important role in films that even though few may remember the plotlines to Con Air, Titanic, or Disney's Hercules, we all remember "How Do I live," by Trisha Yearwood from Con Air, Celine Dion's masterful voice singing "My Heart Will Go On," from Titanic, and Michael Bolton's rendition of, "I Can Go the Distance."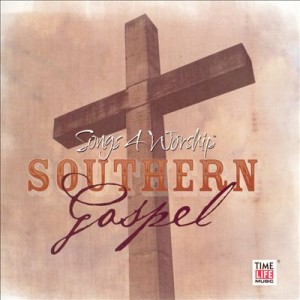 Yes, there is just something about music that changes our hearts, captures our attention and reaches to the very depths of our soul. Most sermons are forgotten by the time the church service is dismissed; yet most people can remember what worship songs were sung. Few movie quotes are ever remembered, yet we can quote our favorite songs from memory.
When I was a little boy, my mom and I did a school experiment to discover if plants were affected by music. Interestingly enough, we found that when we played soft music to the plants daily, they grew faster than the plants that were not exposed to music. Another surprising result was that in the same experiment, the plants exposed to heavy metal withered and quickly died. I believe the same is true of how music affects our soul.
One day, I was driving down the road and I was feeling depressed and sad. As I pondered my despair, I realized my radio was on the local Country station playing all sorts of sad ballads. I heard about dogs dying, marriages failing, vehicles breaking down, drinking and every sort of hopelessness you could imagine. No wonder I was depressed! What goes in, is what comes out! 
I popped in a worship CD and the difference was startling! As anthems of Christ began to permeate my vehicle, the depression quickly vacated my atmosphere  and the presence of God Almighty engulfed the interior of my car. This was the moment that I had an epiphany … people stay depressed listening to other music because the majority of music is about us and our problems; but when we sing songs to Jesus about Jesus instead of singing songs about us, there is a shift from the problem to the Problem-Solver, and that's when He can change our situation. 
There is some secular music that I love and my intent is not to bash it, but even the best song without Christ is just another empty song. Music was never created to glorify the things of this world; music was created to worship God and magnify His Son, Jesus Christ! Music is so important that the Bible even tells us that when we enter Heaven and meet our Maker, all the habitants of Heaven will be gathered around the throne of God, worshipping. The 24 elders will be bowing before His throne while hundreds of Angels continually sing "Holy, Holy, Holy…" for all of eternity.
Yes, this is the purpose of music! Not only does music take us into God's presence, music also helps us get through the hardest of our trials and gives us the hope we need to carry on. When I think of music, I think of the story of Haratio Spafford, who was a wealthy Chicago lawyer with a blossoming legal practice, an exquisite home, a wife, four daughters and a son. He was also a devoted Christian and committed Bible Student. Mr. Spafford was best of friends with the likes of D.L. Moody, Ira Sankey and a myriad of other well-known Christians of the day.
At the highest elevation of his economic and masterful prosperity, Horatio and his wife Anna endured the horrendous loss of their only son. Shortly following their son's untimely death, on October 8, 1871, the Great Chicago Fire destroyed almost every real estate investment that Spafford had.
In 1873, Spafford organized a boat trip to Europe in order to give his wife and daughters a much-needed vacation and time to recover from the tragedy. He was also scheduled to join Moody and Sankey at an ongoing revival service in England. 
Spafford sent his wife and daughters ahead of him, while he stayed in Chicago to tie up some loose ends. Several days later he received notice that his family's ship had sunk. All four of his daughters had drowned and only his wife had survived.
Mr. Spafford boarded a boat to take him to his mourning wife, Anna, in England. As the boat hovered over the watery grave of his four daughters, Horatio began to write a melody that would change the world. Its lyrics began with, "When peace like a river attendeth my way, When sorrow like sea billows roll; Whatever my lot, thou has taught me to say, it is well, it is well with my soul.."
Something within Horatio Spafford, even in the midst of life's hardest circumstances, began to bubble up as a musical melody from the depths of his soul; not a melody of hate or hopelessness, but rather a melody of praise in the middle of the pain. Labeled as possibly the greatest hymn ever written, "It Is Well" still touches hearts more than 200 years later. Why? Because not only did grief come from Mr. Spafford's heart, but praise did as well and after all of these years, that same praise still carries with it the power of God Almighty.
If research is done thoroughly, one will find that the majority of Christian lyrics are written out of tragedies very similar to Mr. Spafford's. Yet, we do not hear hopelessness in them, as we do in the songs sung glorifying despair. Instead, we hear praise to the One who is able to heal the broken-hearted.  
Although man has perverted music, it was created for the sole purpose of worship and it is still a powerful tool for a Christian. It has the power to lift our souls out of the pit of despair and re-align our heart and thoughts with our Creator. It transcends us from this world of trouble into the presence of The Almighty God.
Rev. Bryan Davis is an Ordained Minister in the Church of God (Cleveland TN). Bryan runs a very successful Facebook ministry called Dwelling Point Ministries and is also very active in his community. Bryan has served as Evangelist Pastor at two churches. Currently Bryan, his wife Rebekah and daughter Brielle reside in Frederic, WI. Bryan is open to bringing the word of God to your church. For info contact Bryan directly at heartofachampion15@yahoo.com
Pastors Corner is a regular feature in SGN Scoops Digital Magazine. For the current issue visit the SGN Scoops main page.   
Tags:
Bryan Davis
,
Christian life
,
music
,
Pastors Corner
,
praise
,
sgn scoops
,
worship
Posted in
christian entertainment
,
Christian interest
,
guest
,
sgn scoops magazine
,
special feature
|
Comments Off

on SGN Scoops Pastors Corner: The Importance of Music in the Life of a Christian
Written by Staff on March 11, 2014 – 1:57 pm -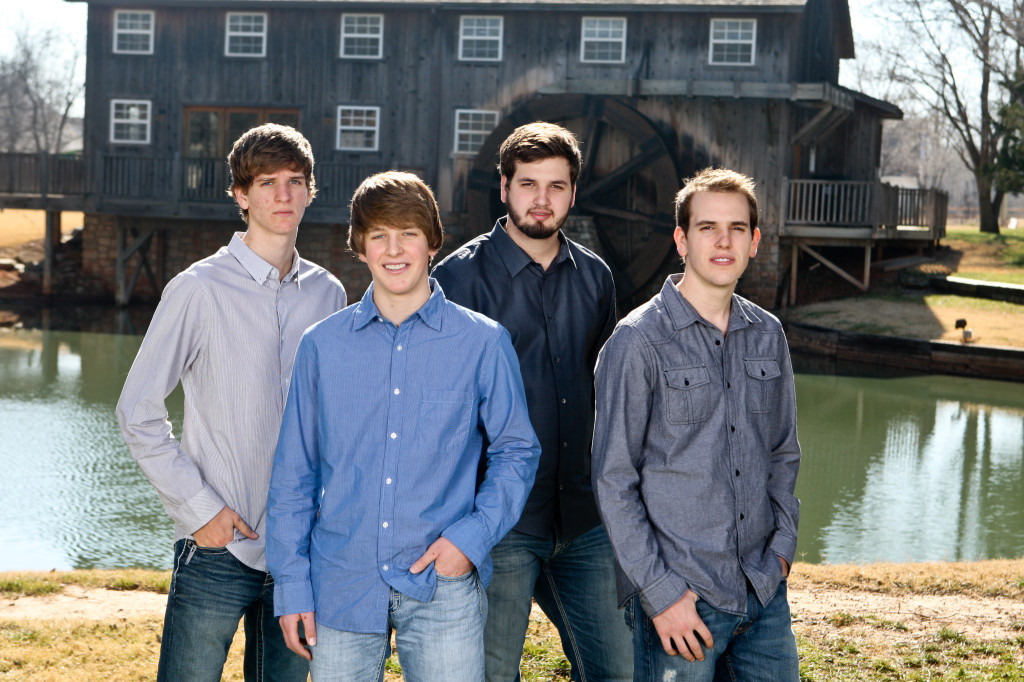 If you like Bluegrass, you have to hear The Gaskills. Four brothers from Oklahoma pick their instruments like seasoned professionals twice their age. Mom and Dad Gaskill look after travel and booking arrangements. Little sister Andrea is waiting in the wings for her chance to sing backup. But James, Peter, Timothy and Joshua currently front the group and will pick and play their way into your heart, even if you aren't a Bluegrass lover.
The Gaskills originally traveled with all eight children, back in 2004, with parents Bob and Brenda looking after their schooling offstage and their real-life experiences onstage. Then Christy, John and Shelley left the road. Today's Gaskill sound is tight and sweet with James, 22, playing the mandolin and singing lead and harmony; Peter, 20, playing banjo and guitar and singing lead/baritone; Timothy, 17, playing guitar and dobro and singing lead; and Joshua, 15, playing 'double' bass and singing tenor. Their most recent recording is Some Sweet Day, and as they play across the country they find that many of their songs touch their listeners the way only Gospel Bluegrass can pluck heartstrings.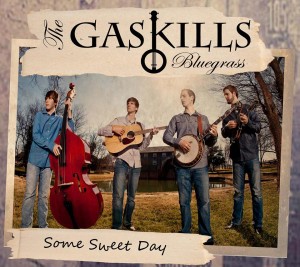 These talented gentlemen not only perform all their own instrumentation and arrangements on their recordings, they also write many of the songs they perform. On Some Sweet Day, Timothy and Peter Gaskill wrote the "Battle of Amalek", "Live Forever More" and "Some Sweet Day." "Grassride" is an instrumental written by Peter. Three of these songs are sampled and available for listening on their website, listed below.
James Gaskill says his favorite song to perform is "Gone Away." "It's a song we played when we were very young and won the International Bluegrass Festival Competition in Guthrie, Oklahoma," says James. "We pulled this song out again at Mom's request. This song has a great grove and speaks to the audience of their position in Christ. The lyrics are: "Gone away, gone away, all the troubles in my soul are gone away. I was lost out in the night, but Praise God I saw the light, all the troubles in my soul are gone away."1 This makes everyone get the right perspective on their troubles and gets them rejoicing in who they are in Christ."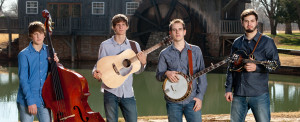 Peter enjoys performing the old Gospel standard, "I Know Who Holds Tomorrow." "This is a really touching song," Peter shares. "I can see it really reaches the people and speaks to their hearts. Our arrangement and instrumentation of the song is very unique, making it a blessing to all."
"Daybreak in Dixie" is Timothy's favorite, as he says the song "…is an exciting fast paced instrumental which really gets the crowd smiling and laughing. Read more »
Tags:
bluegrass
,
Gospel
,
music
,
Oklahoma
,
SGM Radio website
,
The Gaskills
Posted in
artists
|
Comments Off

on Spotlight On The Gaskills